Meet Koda the kitten. They rescued him from some bushes. When he came to his new home, he met Keelo the Golden Retriever.
No one knew if they would get along, but this cute duo bonded instantly. It was love at first sight.
They have been attached to each other, since the day they met.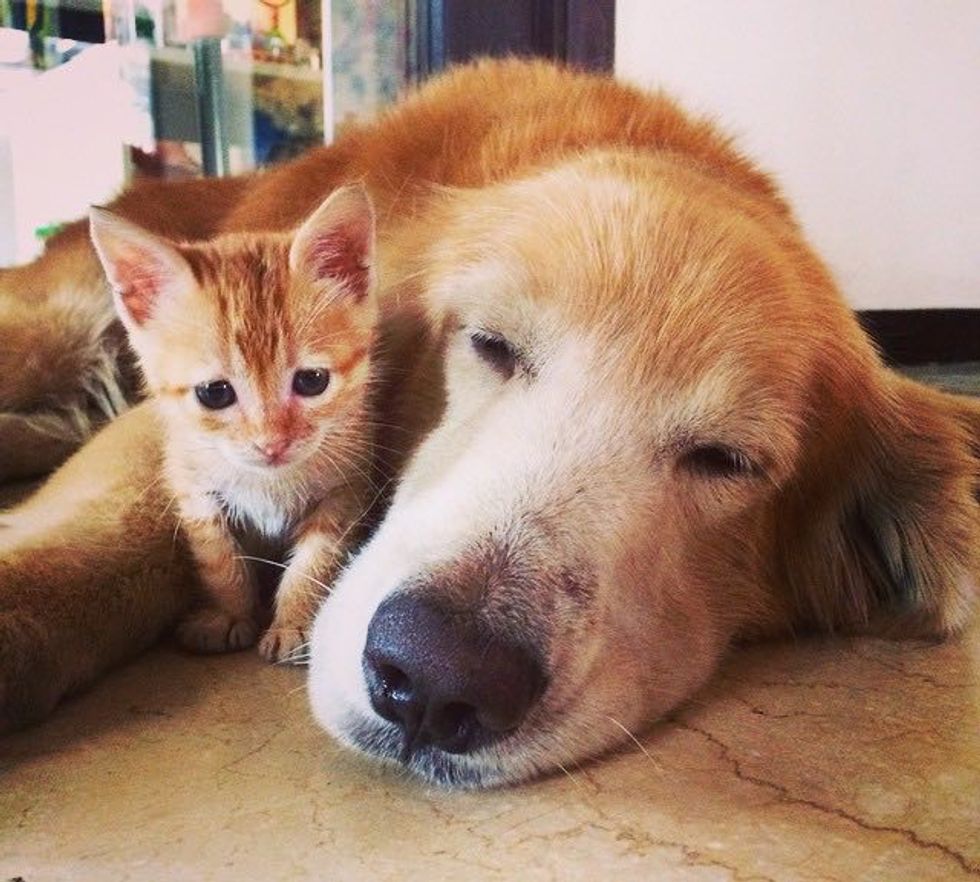 They snuggle up to each other for a quick nap.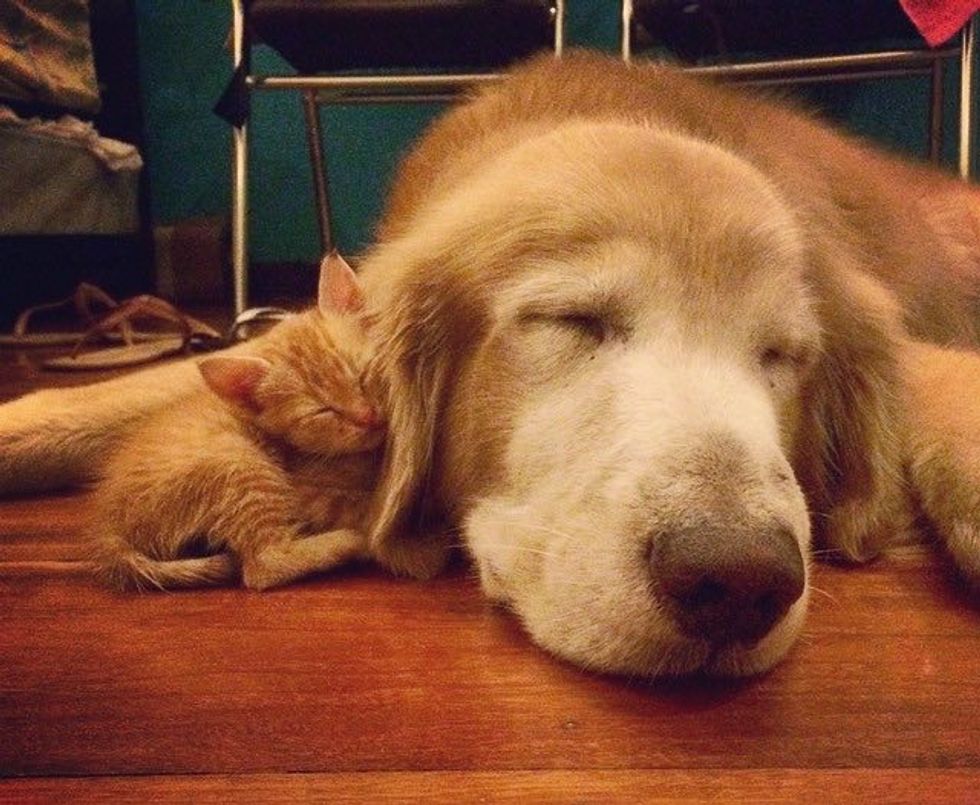 Koda loves cuddling with Keelo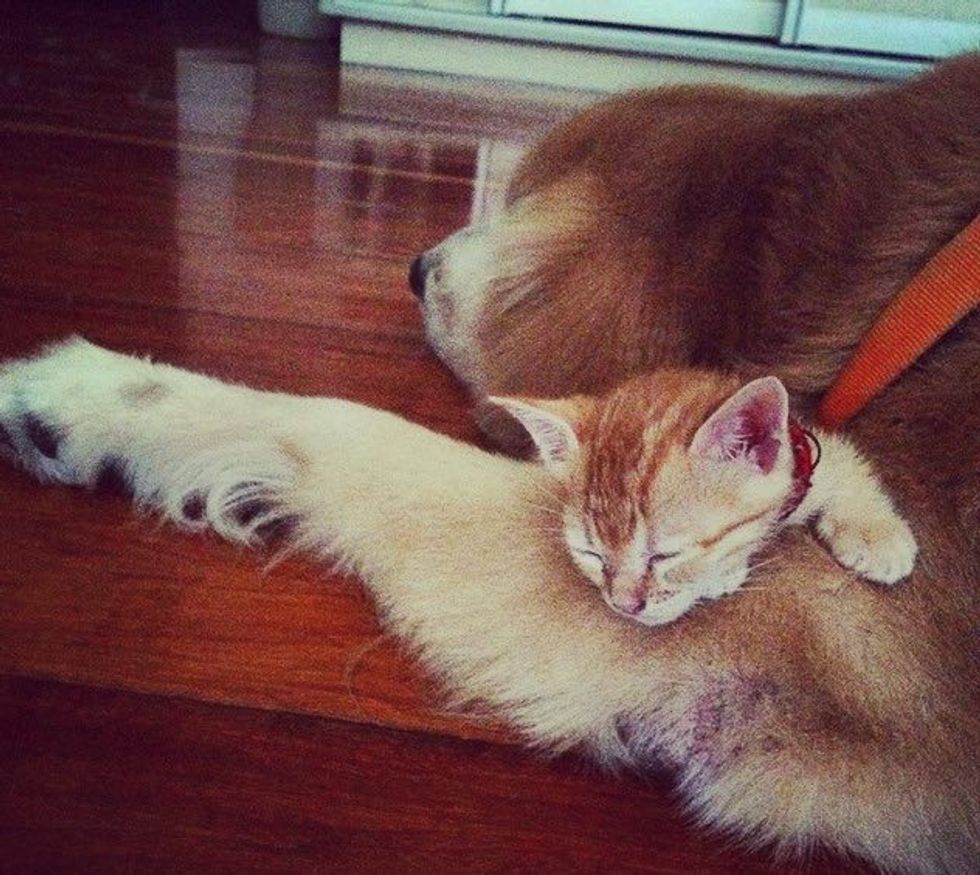 Wherever Keelo is, Koda follows.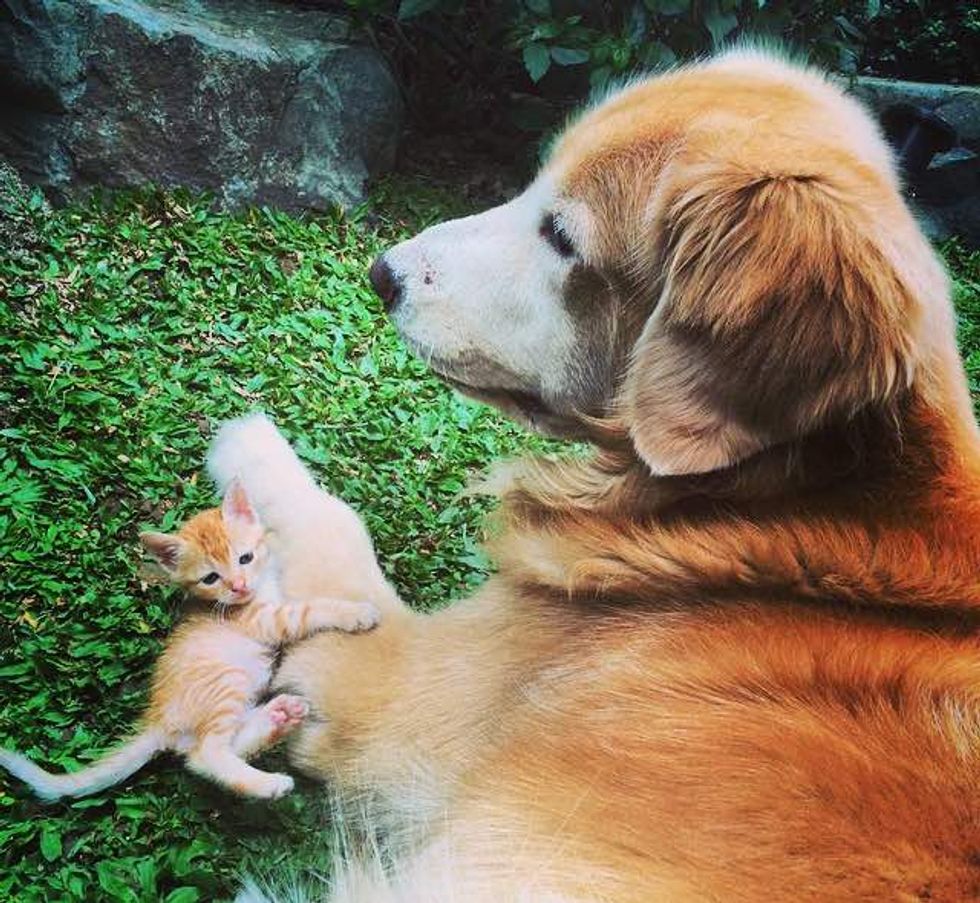 He doesn't get too far away from his big buddy.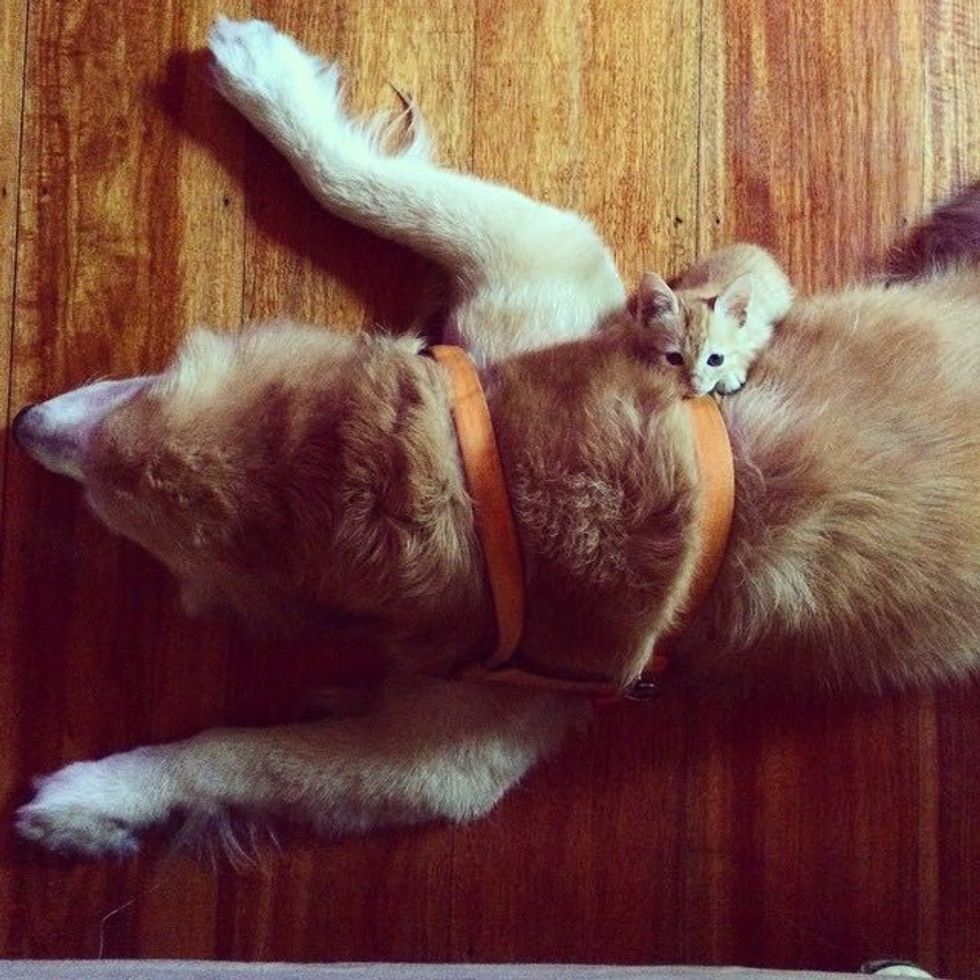 WATCH VIDEO: "Who needs a bed when you've got a big furry bro to snuggle with?"
Family comes in all shapes and sizes.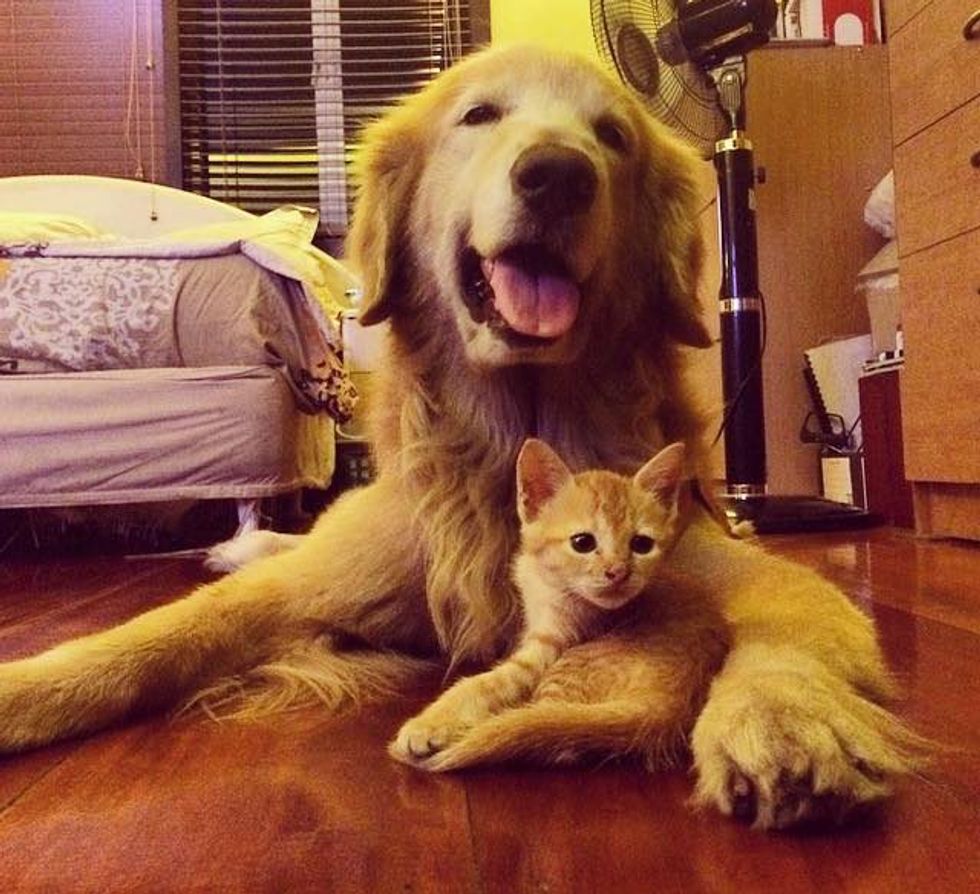 This cute fluffy duo are brothers for life.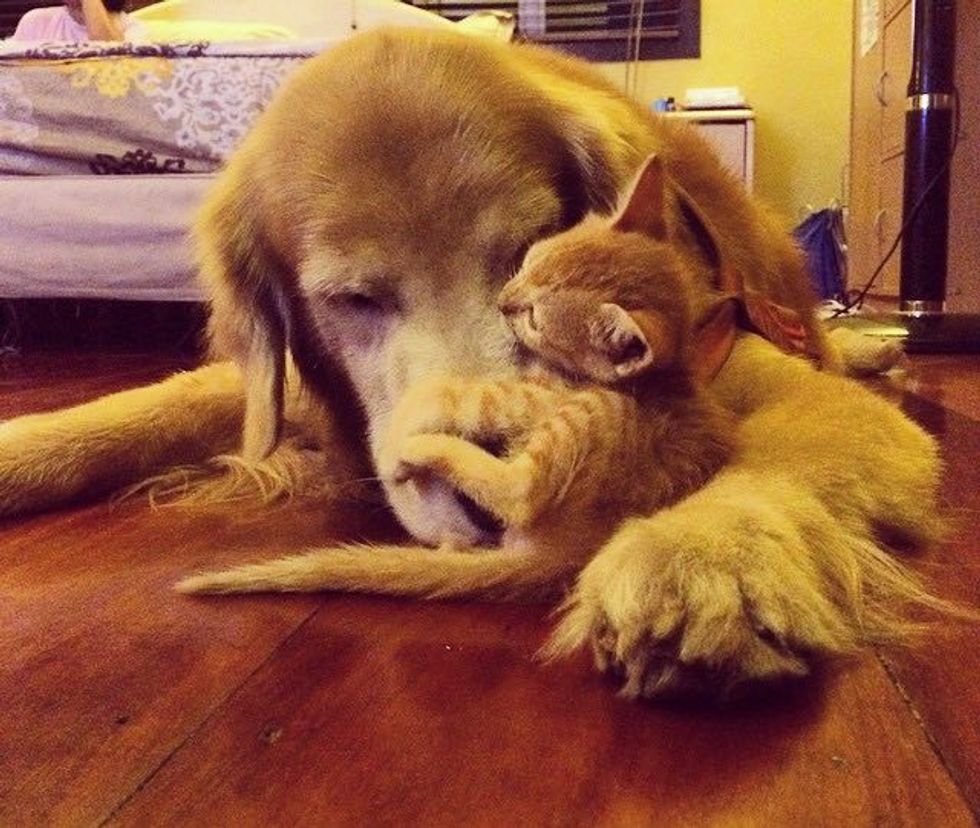 Update: All grown up now!
Inseparable friends!
Share this beautiful friendship with your friends!