In British Columbia, Canada, a senior cat, named Grandpa Mason, is anticipating new kittens to cuddle with.
Knowing how much he yearns for kittens, his rescue group has decided to go online to help find fosters for him.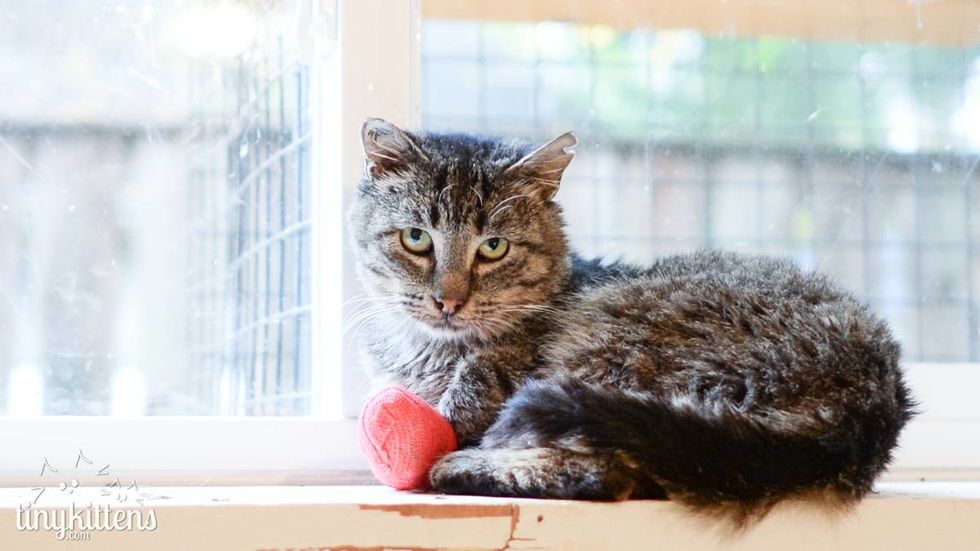 Grandpa Mason and his kittens
TinyKittens, a rescue group in Langley, British Columbia (Canada) has a Grandpa Cat who came to their residency in 2016. After spending most of his life living as a feral, he was found in poor shape, covered in battle scars, with terminal kidney disease, and fighting for his life.

The rescue group refused to give up on him despite his health conditions and "fierceness". One day, they brought in some foster kittens to keep Grandpa company. To their surprise, it unleashed the tender and loving side of him, and Grandpa Mason completely came around. (Scroll down for video)
Since then, he has fostered numerous litters of kittens. His last litter went to their forever homes in January, and Grandpa Mason found himself curled up on the couch all alone.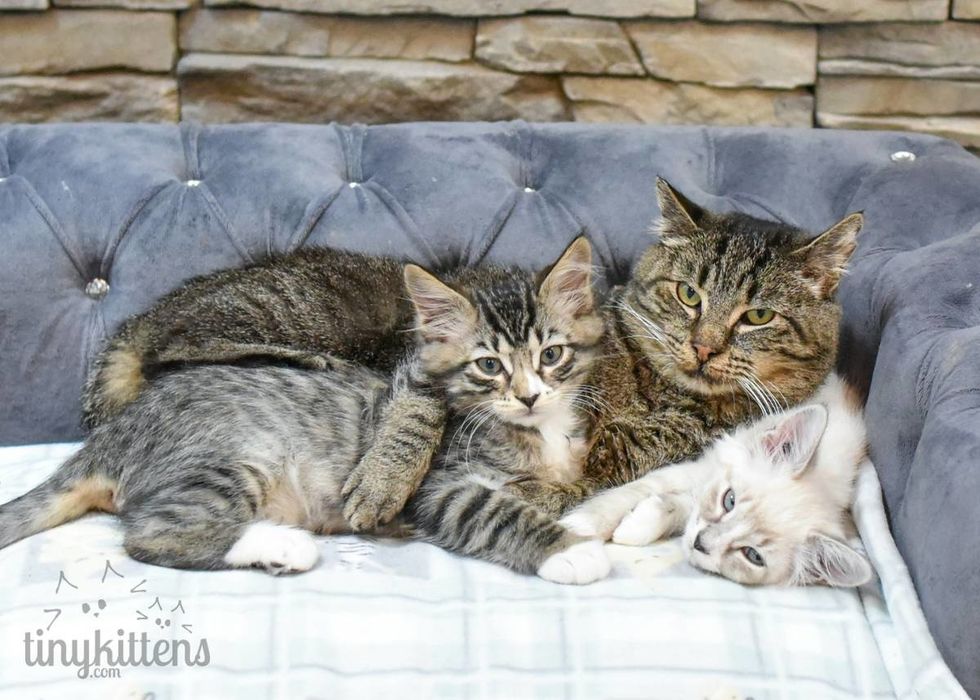 Grandpa Mason and his kittens
All the kittens at the rescue had been adopted, so they reached out to local rescuers but couldn't find new kittens for Grandpa Mason. Unable to bear seeing him alone, they came up with an idea.
"We just did a craigslist post begging for kittens," TinyKittens said. "We just want Grandpa to live out his final months surrounded by as much love and joy as possible, so we are looking for kittens NOW."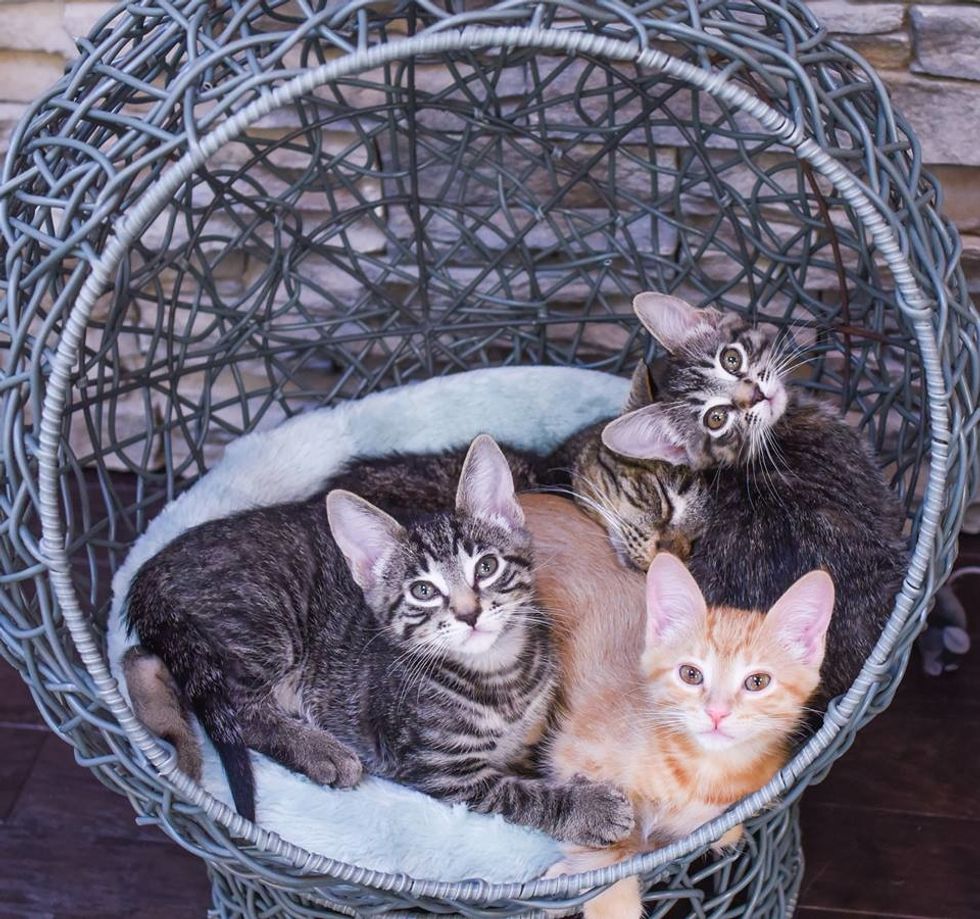 Grandpa Mason and his kittens
In the post, they wrote:
"We introduced him to some of our little foster kittens and discovered he LOVES kittens more than anything in the whole world. He has raised several litters now, and is happiest when he is covered in a pile of purring kittens. He lets them nurse on him, styles their hair and teaches them important Grandpa secrets about how to be a cat."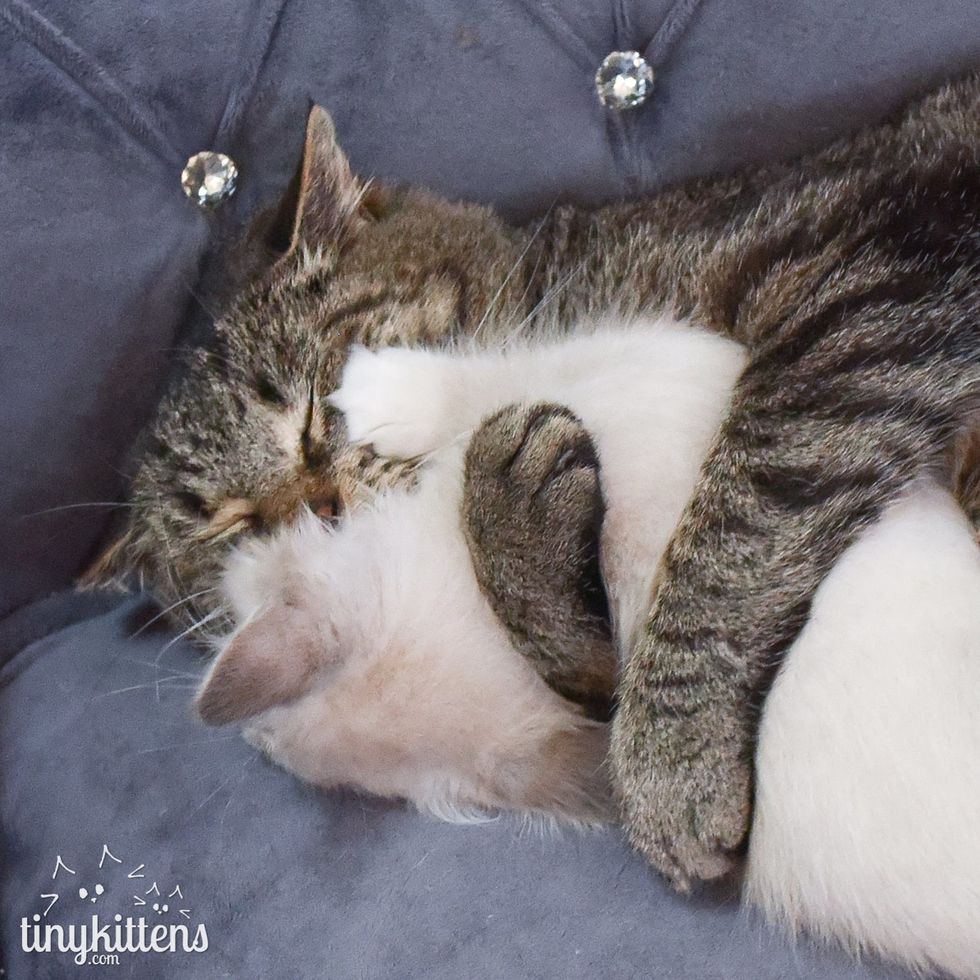 Grandpa Mason and his kittens
"We adopted out his last litter of kittens in January, and have not been able to find more kittens for him since then. Do you know anyone who would be willing to give us two or more kittens for Grandpa to love?
"They would get the best possible medical care, love, spay/neuter, etc, and would be adopted into loving homes when old enough."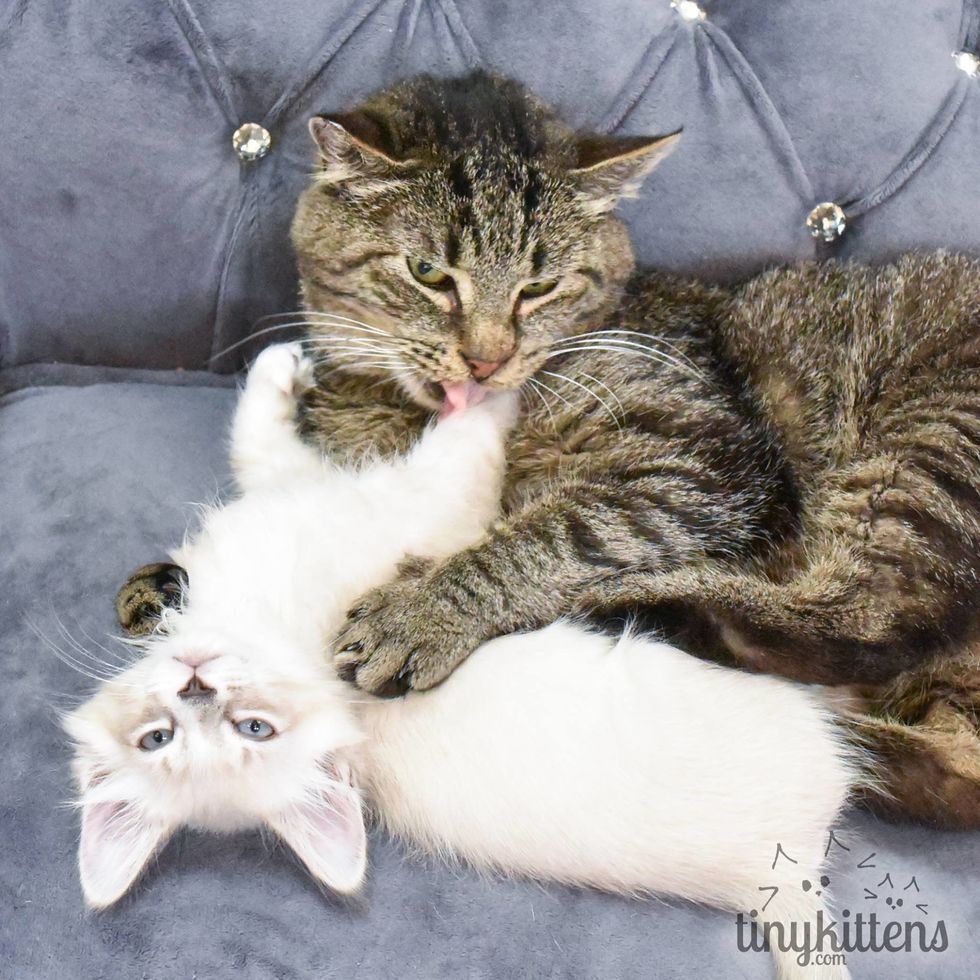 Grandpa Mason and his kittens
Because Grandpa Mason has kidney disease, they are looking for relatively healthy kittens around four weeks old so Grandpa can spend enough time with them.
"Malnourished, fleas, parasites, etc. are no problem - we can fix that fast! Orphaned kittens would benefit most from being fostered by Grandpa."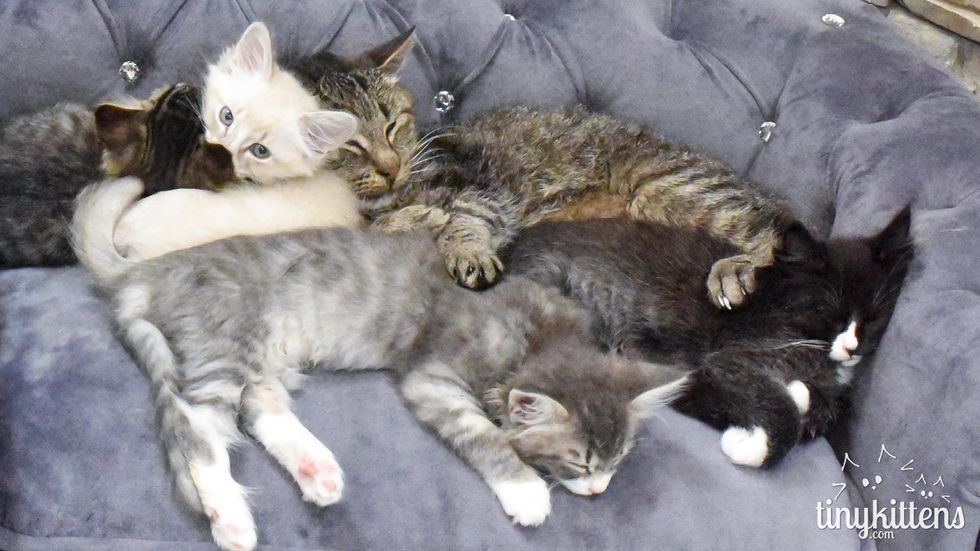 Grandpa Mason and his kittens
As for now, Grandpa Mason is napping in the comfort of his residency home, dreaming about foster babies.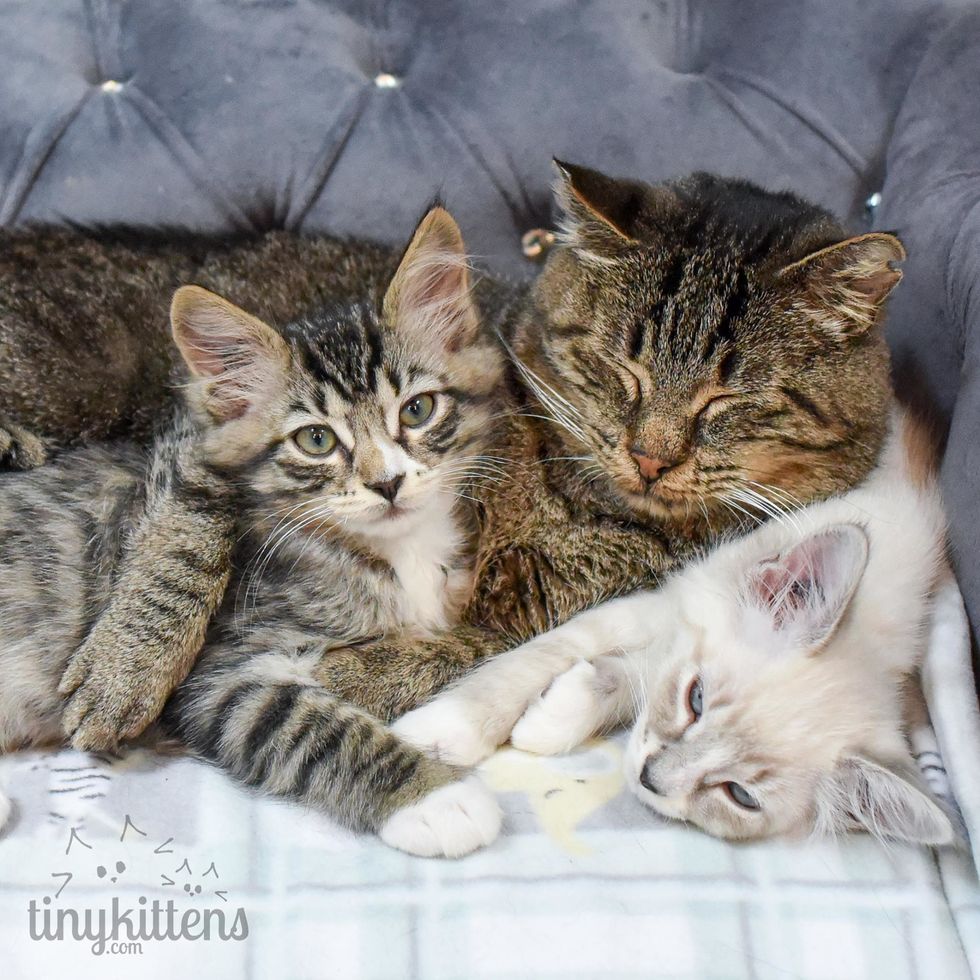 Grandpa Mason and his kittens
Follow Grandpa Mason and His Kittens on Facebook.
Watch Grandpa Mason and his fur babies in this cute video:
Share this story with your friends. If you would like to support their rescue efforts, click here to see how you can help. Follow TinyKittens on Facebook.

Related story: Woman Found Her Foster Kitten's Bonded Brother After They Were Separated at A Few Days Old