A 4-week-old kitten was saved by a dog who found him alone without a mother. A kind woman took him into her foster home and the kitty couldn't stop the love.
Meet Prince Puddin'!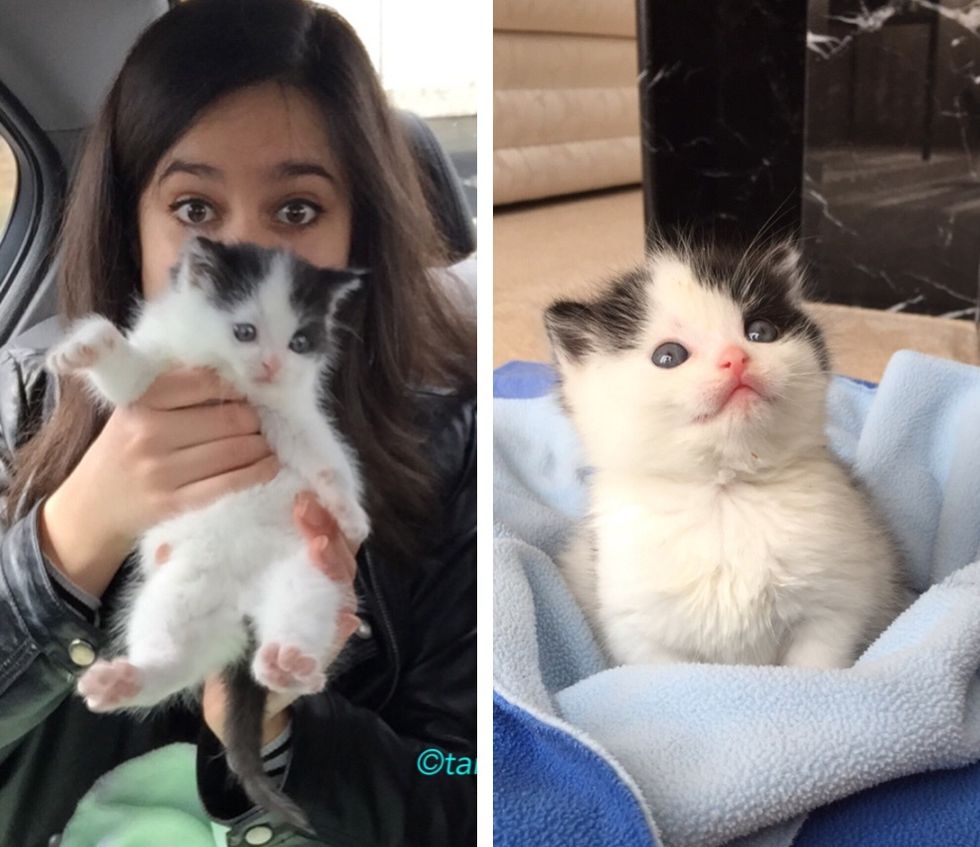 Tania @tania_b07
It was April, 2017 when little Prince Puddin' was brought into the Toronto Humane Society, in need of love.
"A dog had found him and brought him home to his guardian who promptly took the tiny kitten into the Humane Society," Tania, fosterer, told Love Meow.
When Tania went to the shelter to pick up her next foster, she met the kitten who immediately snuggled in her hand and curled up into a ball, purring up a storm.
"He was on his back with his tiny pink paws up in the air and he fit in the palm of my hand. He was very friendly from the beginning."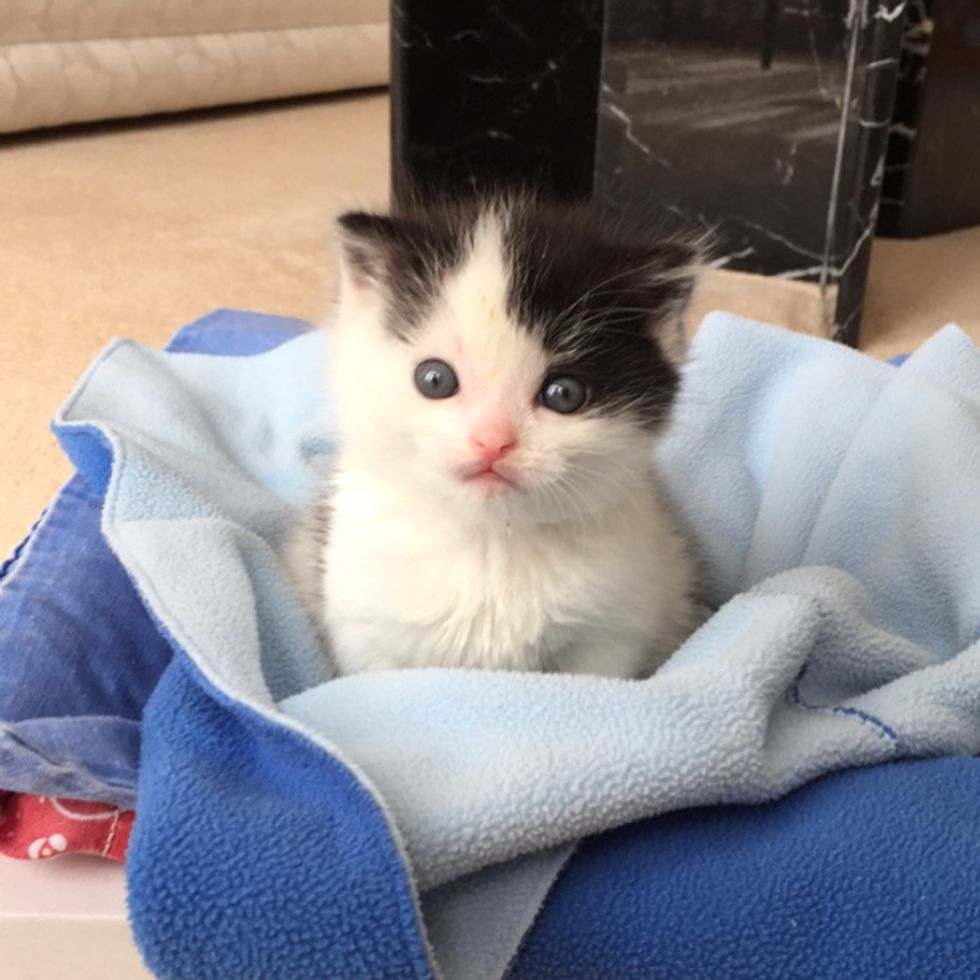 Tania @tania_b07
The kitten was eager to be loved. He followed his foster mom around the house, pouncing on her feet, playing with her during his waking hours, and couldn't get enough of attention.
"The first couple of weeks that I was fostering him, was filled with cuteness, purrs, cuddles and sweetness! He LOVED to be on his back while playing with me or sleeping," Tania told Love Meow.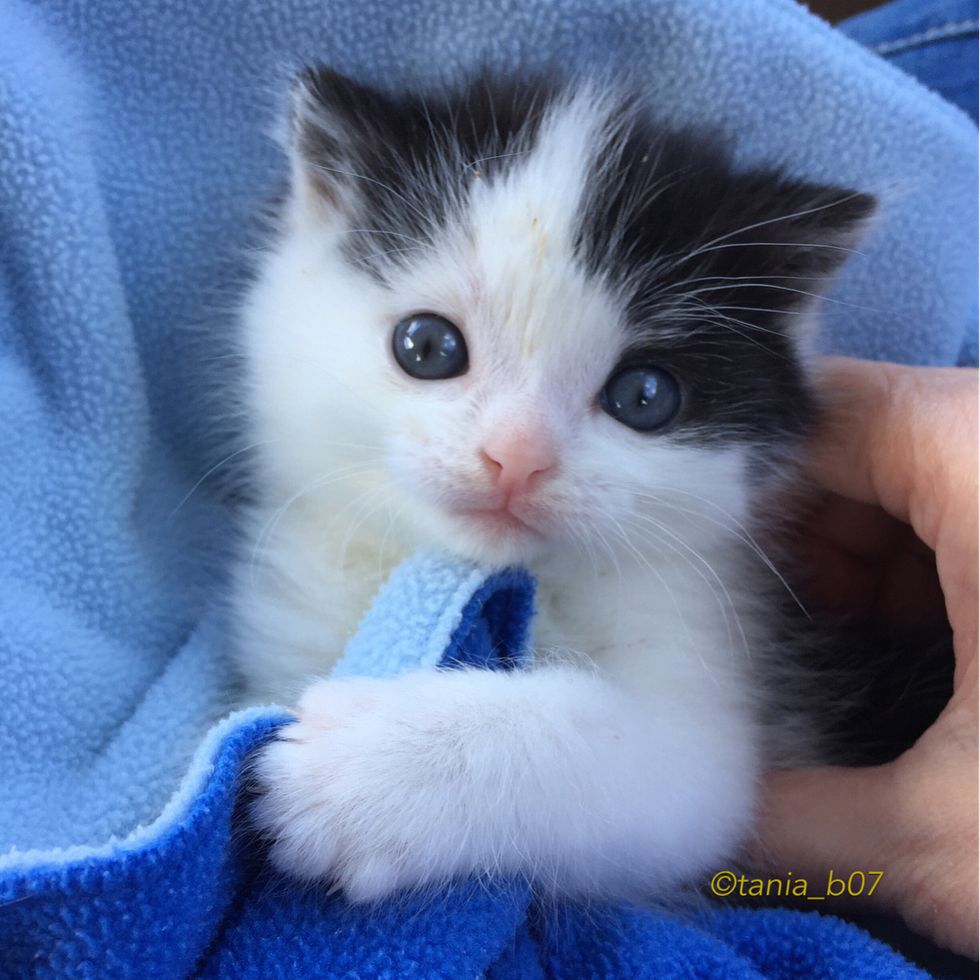 Tania @tania_b07
"After the first couple of weeks his 'singleton' traits came out. He didn't have litter mates so he was using me!
"He was very purry and cuddly. I wanted to put him in my pocket and carry him around with me."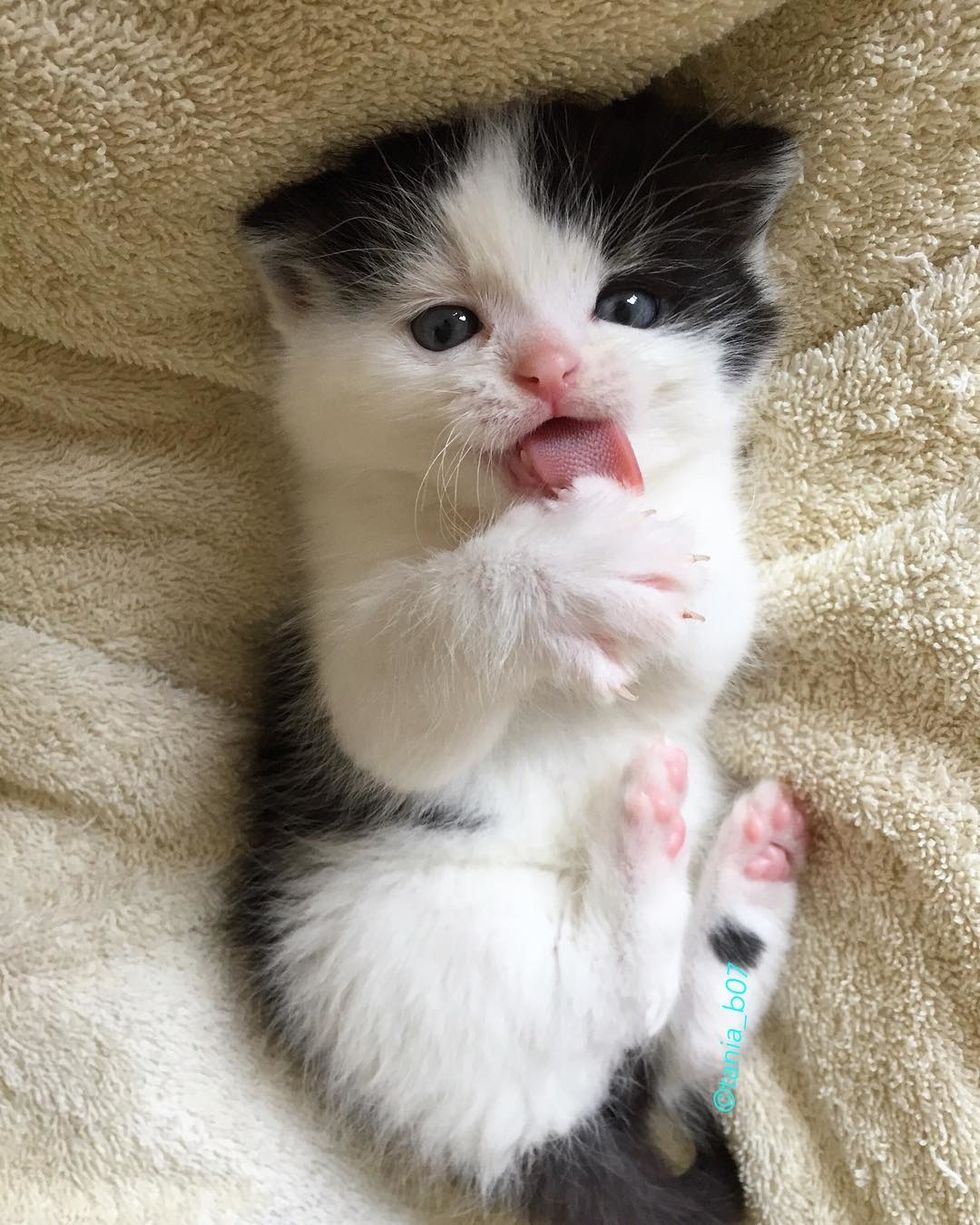 Tania @tania_b07
Prince Puddin' was tiny in size but large in purrsonality!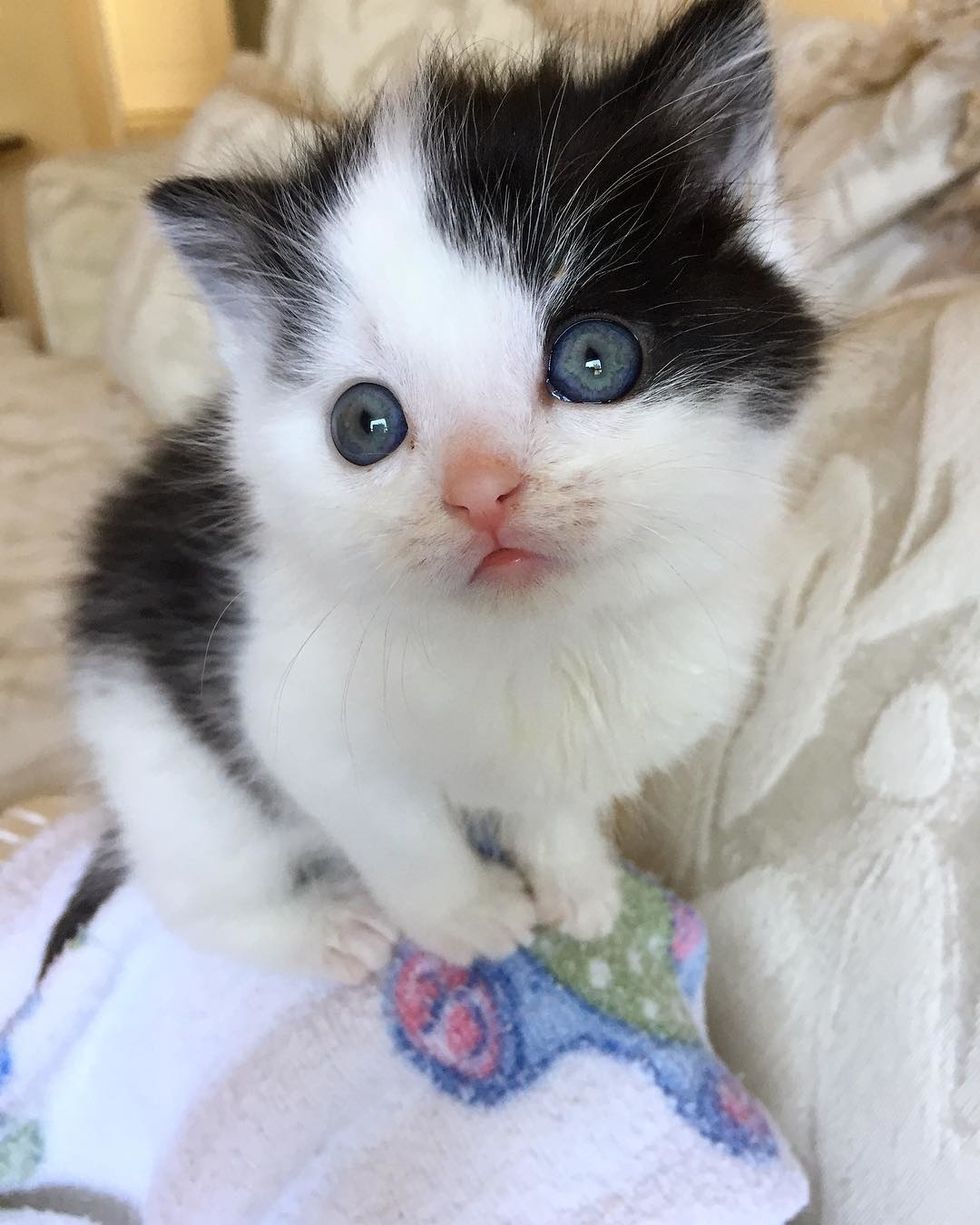 Tania @tania_b07
He ran the house like a boss.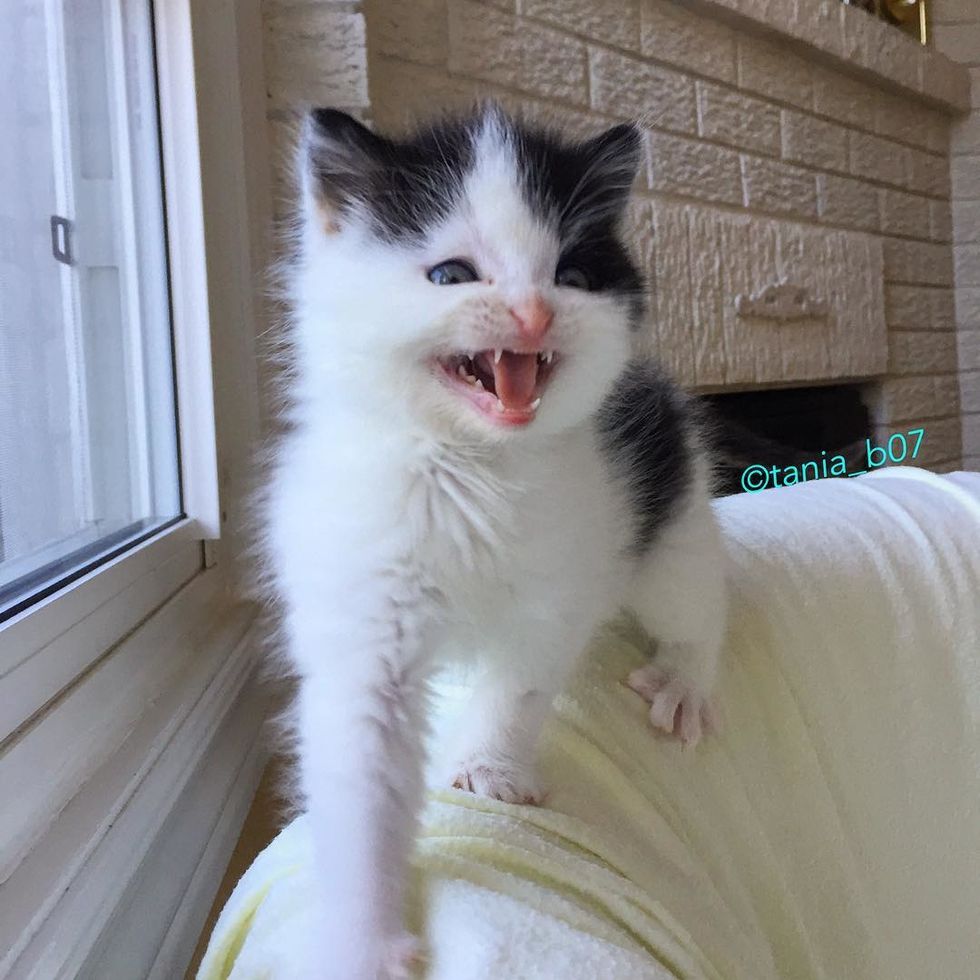 Tania @tania_b07
When he napped, he rolled on his back in his foster mom's lap, purring away.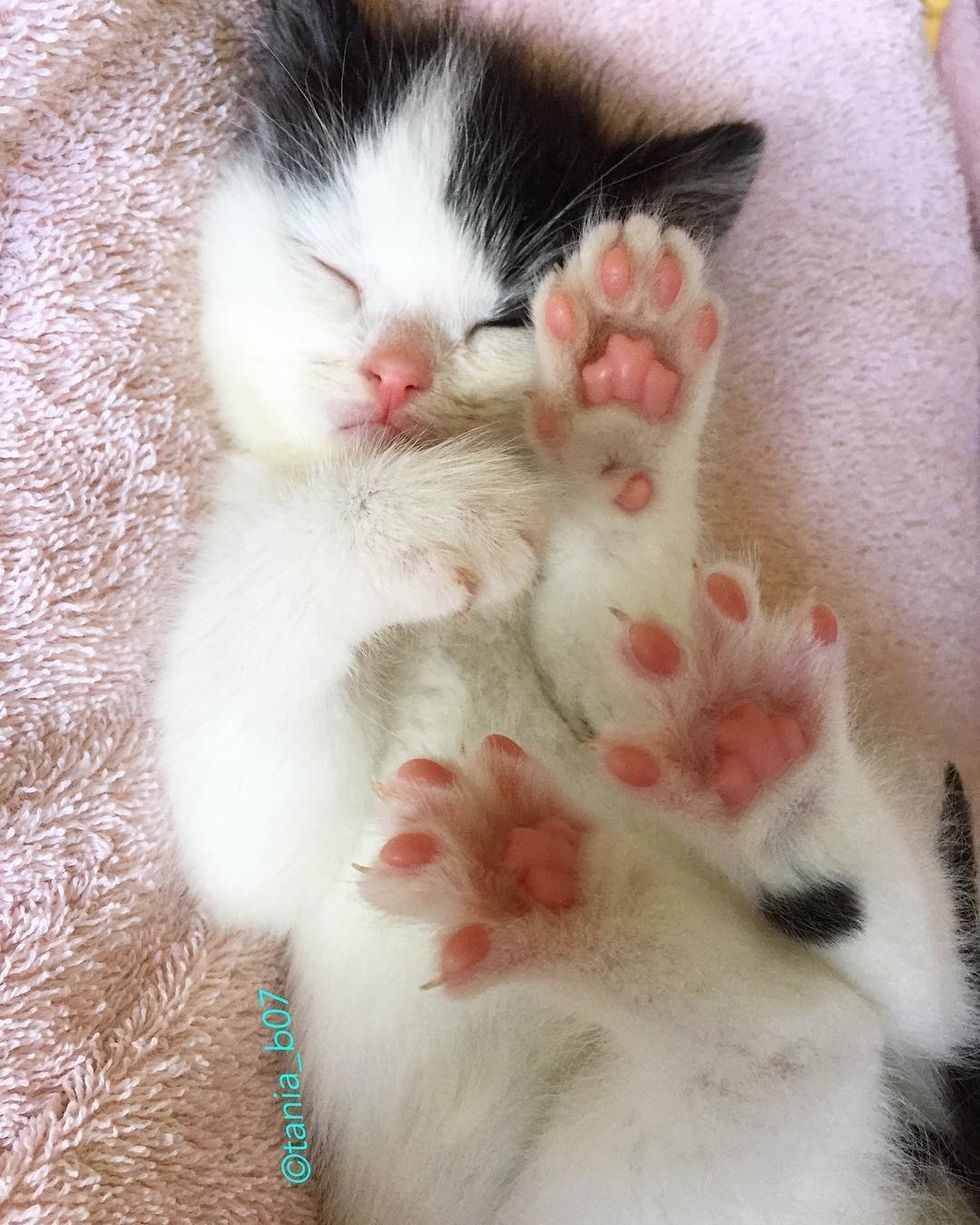 Tania @tania_b07
The mischievous little boy was thriving at his foster home!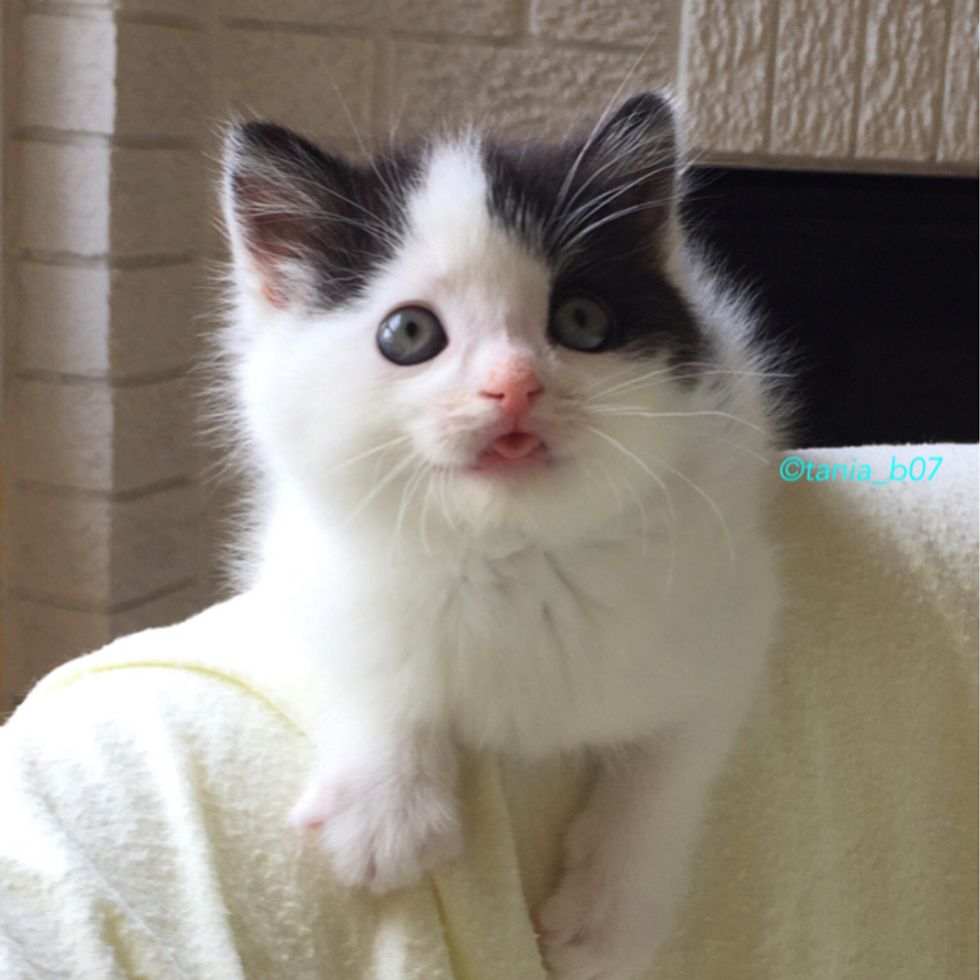 Tania @tania_b07
He loved to be cuddled and held, and he clung to his foster mom and never wanted to be alone.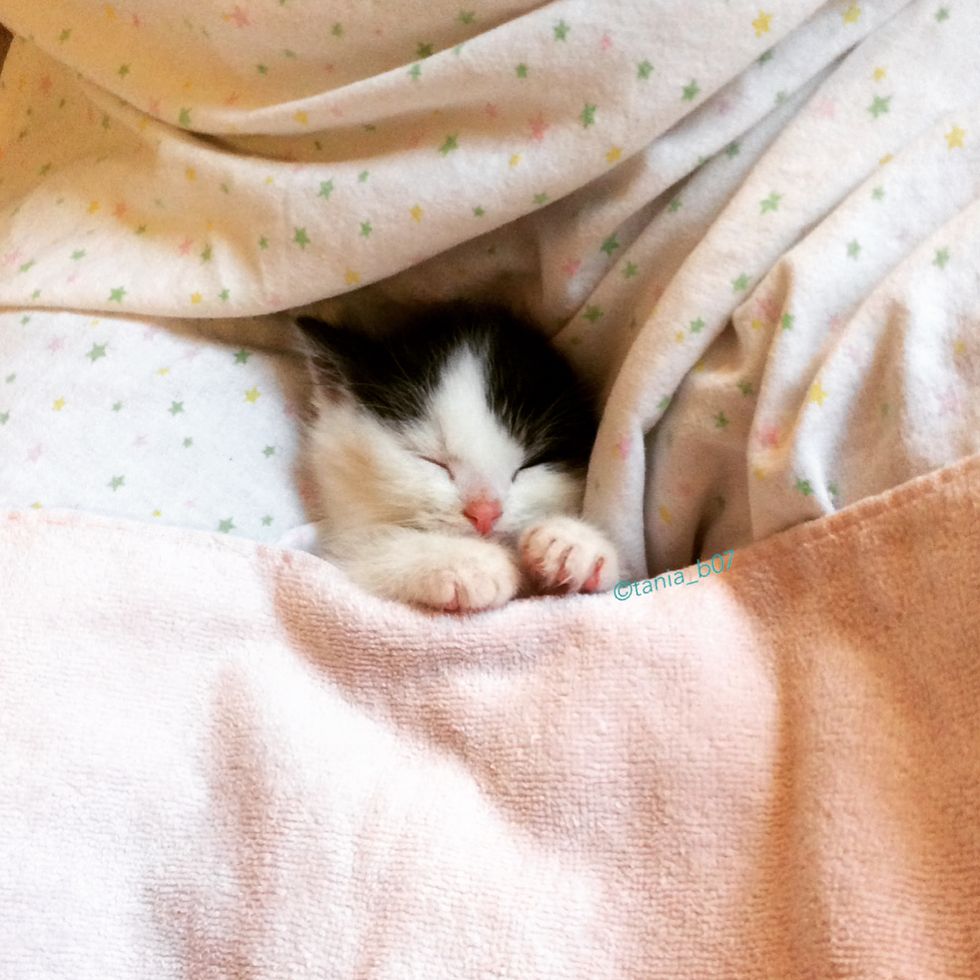 Tania @tania_b07
When he reached the age/weight for his neuter surgery, little Prince Puddin' went back to the shelter and was quickly adopted by a good family.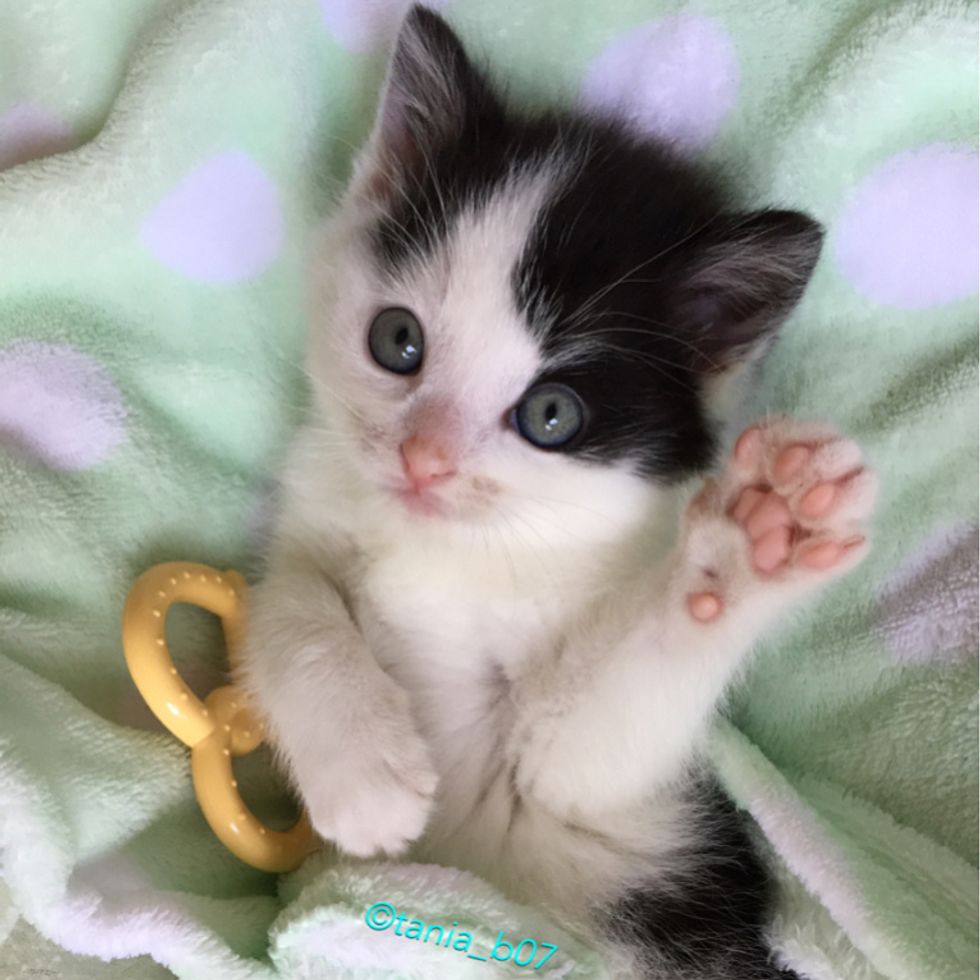 Tania @tania_b07
The sweet kitty is now having the time of his life at a place he calls his own.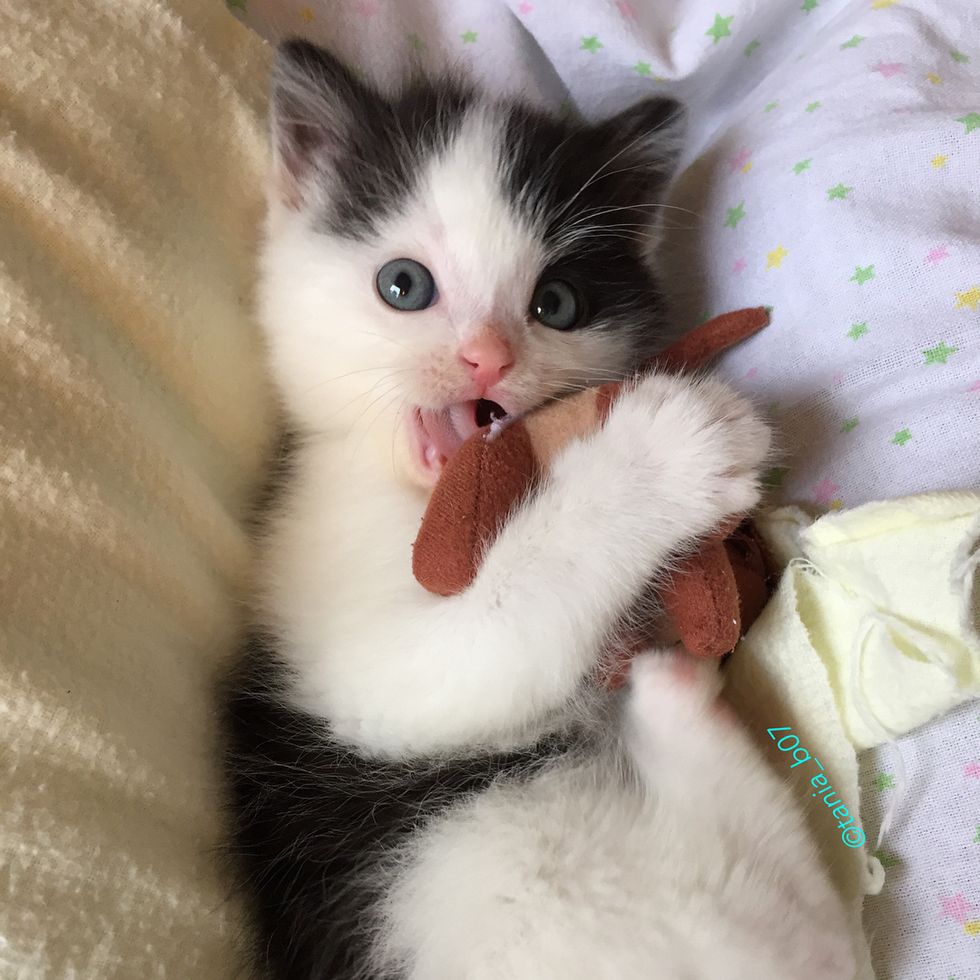 Tania @tania_b07
No one knows how long he'd been wandering on his own before the rescue...
But now he has a family that he cuddles with constantly and is happy and loved.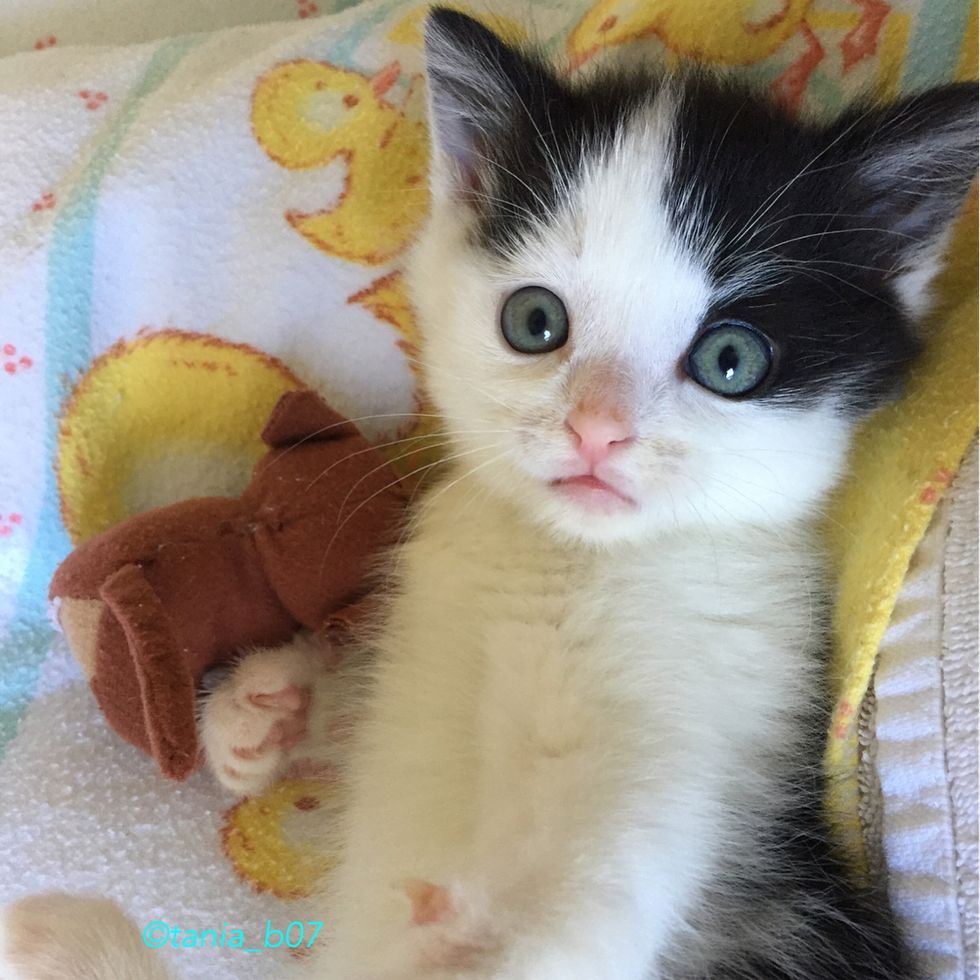 Tania @tania_b07
Curious little boy!
Little lap kitty.
Share this story with your friends. Follow Tania's foster kitties on Instagram.

Related story: How These Sock Sweaters Protect a Tiny Kitten and Help Her Heal