A rescue kitten is home this Christmas with a new sister cat that looks just like him.
"I adopted a kitten that looks like my eldest..." the human wrote via reddit. Meet tuxedo twins Exo and Oxe! They are twins from different mothers.
Oxe the kitten on the car ride home.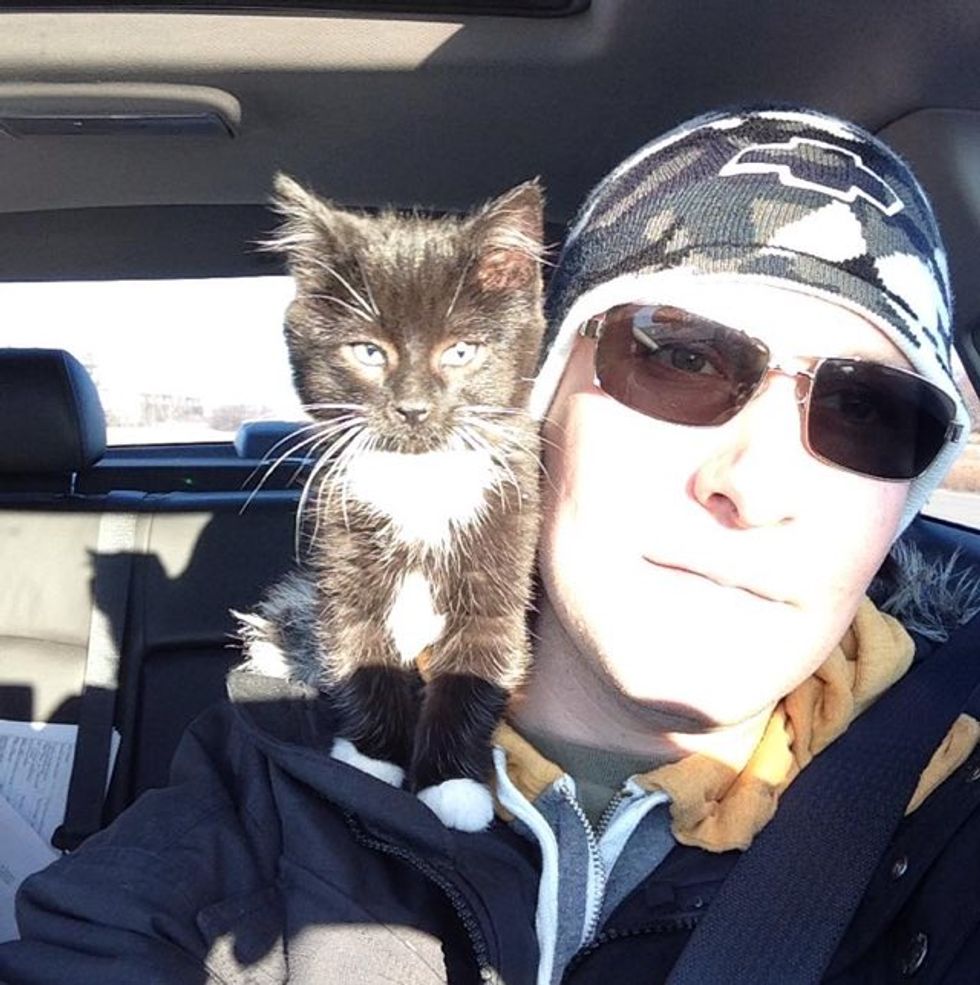 He had no idea who was waiting for him at his new home.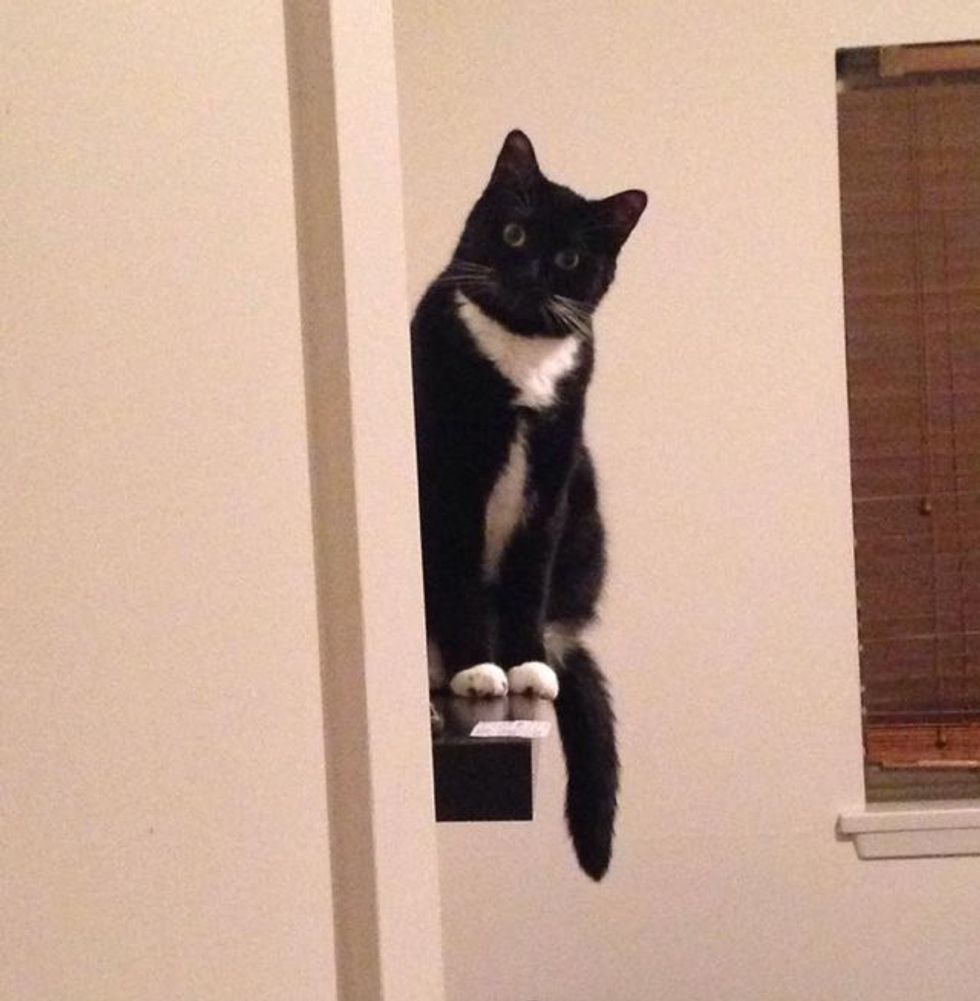 Meeting each other for the first time. Oxe looks like the mini version of Exo.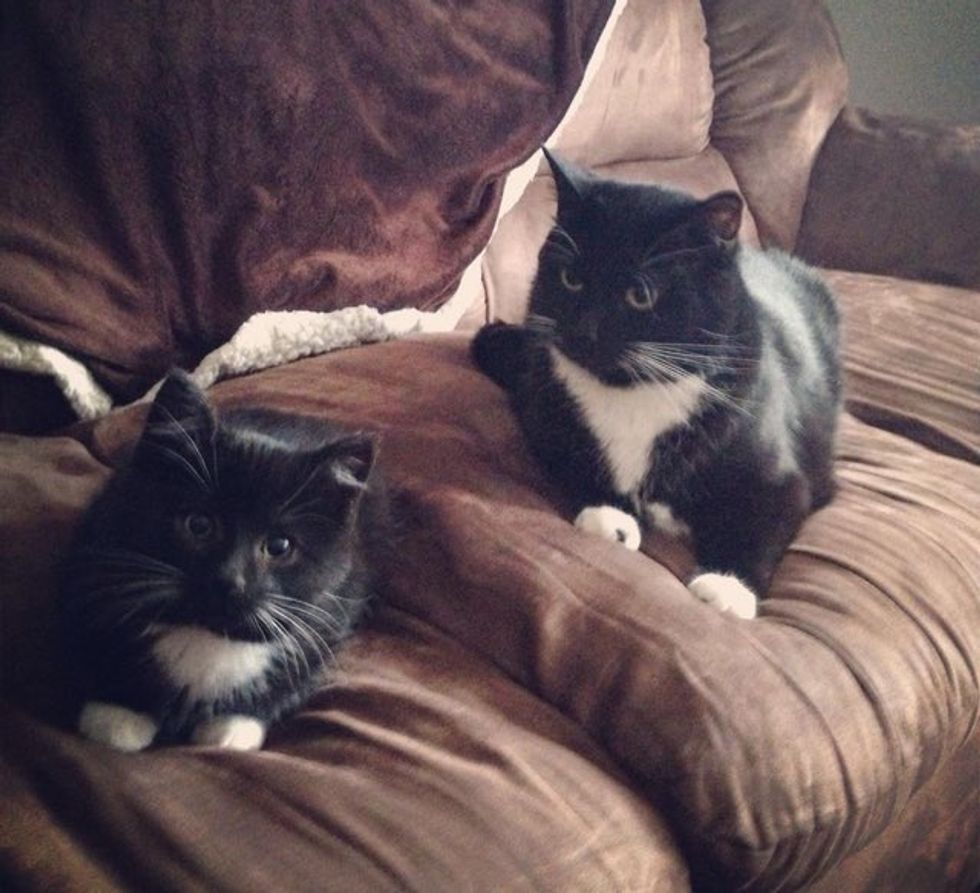 Oxe's first Christmas with his new 'twin' sister.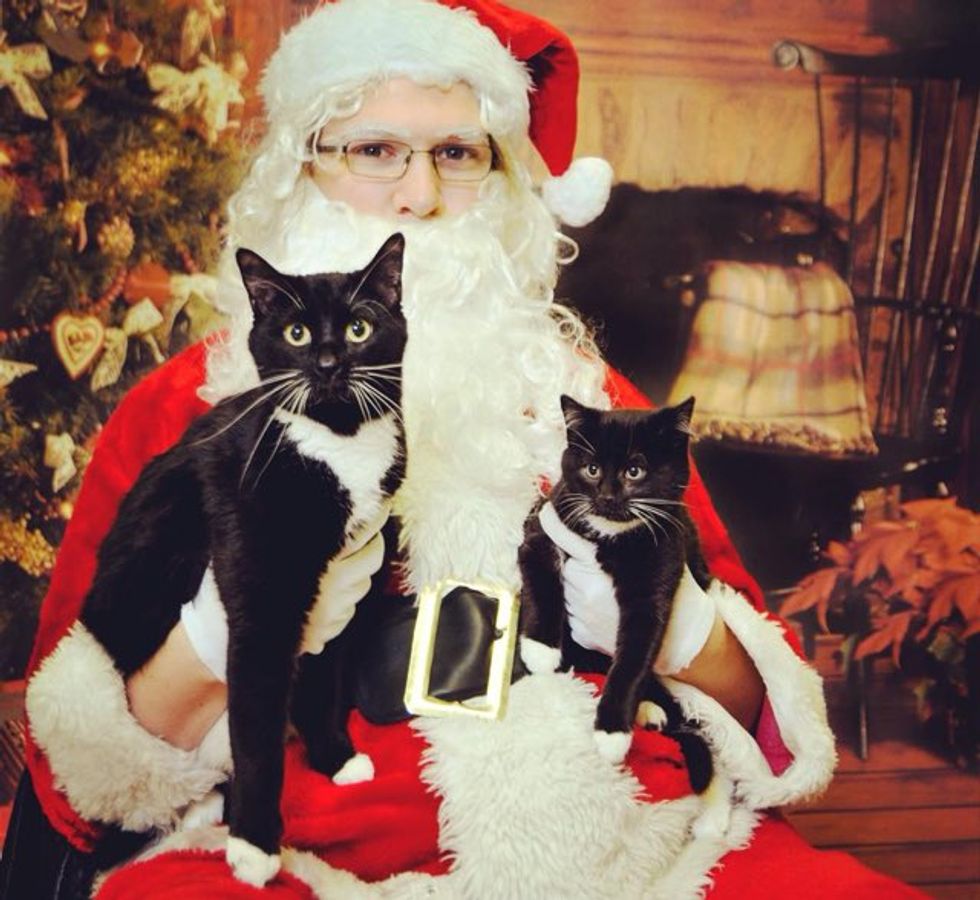 Now they have each other forever.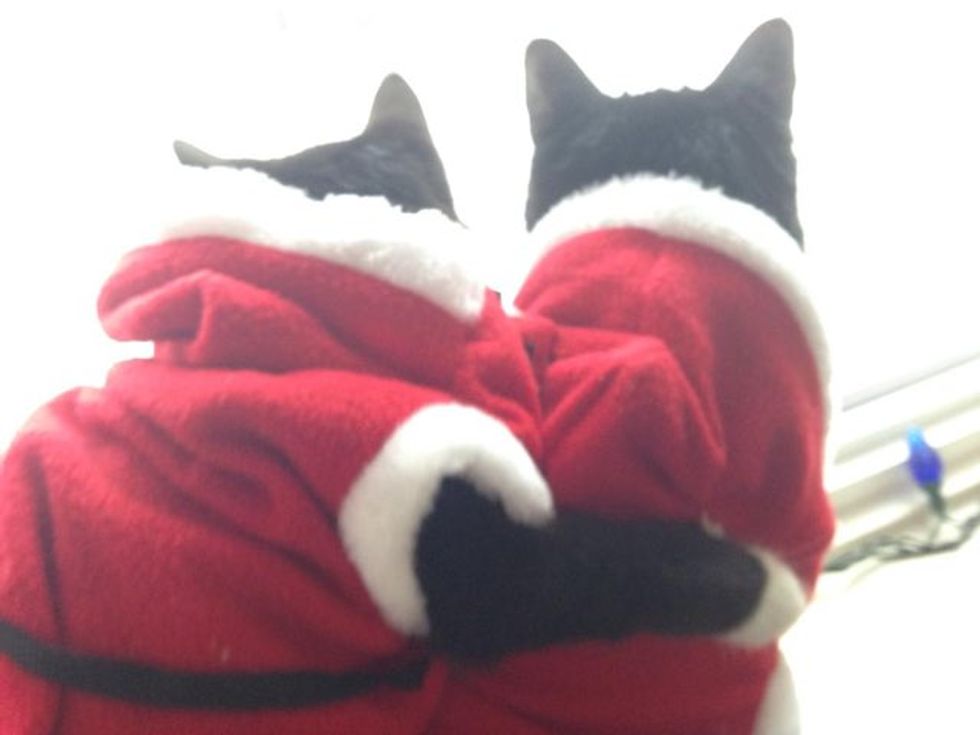 Merry Christmas kitties and humans!
Photos via reddit.