An Oregon animal rescue group took in a litter of five kittens in desperate need of help. Atlas the weakest one was fighting to live and at the time, no one knew if he would survive.
A woman took them into her care and was determined to save them.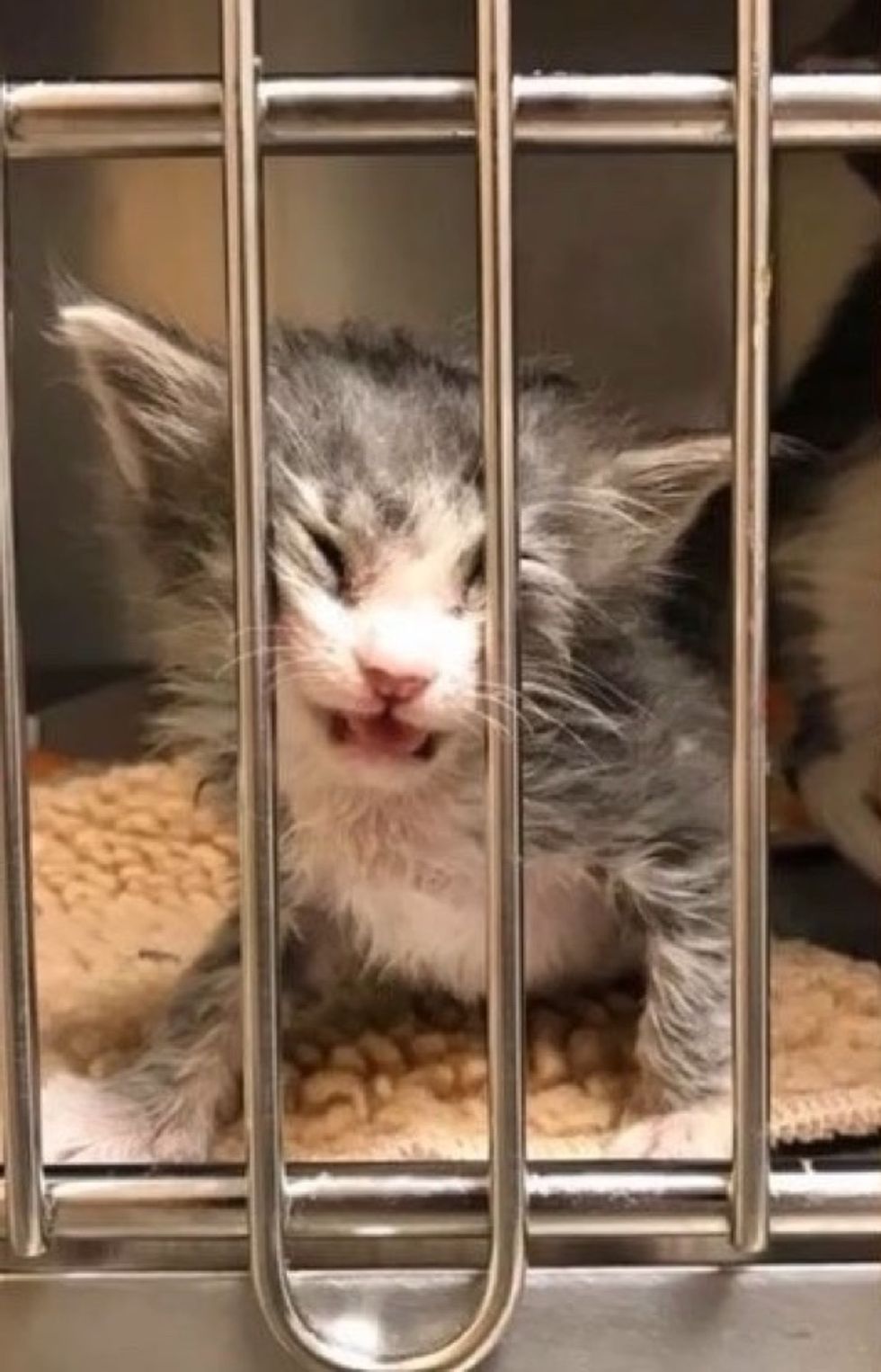 Shelby @fosterkittenlove
Shelby, an avid animal rescuer and foster mom, came to Cat Adoption Team in Sherwood, Oregon last September when she saw the litter of young kittens. They were in poor shape, and one of them had his face pressed against the bars.

"Atlas appeared to be asking for attention by pressing his face against the bars but then it became apparent that he was very uncomfortable and not asking for attention at all," Shelby told Love Meow.
Shelby took them home to foster that day after the kittens were given some critical care at the shelter. Some of them had started to deteriorate. Atlas was the smallest and the weakest of the bunch. No one knew if he would pull through, but Shelby saw the fight in him from day one.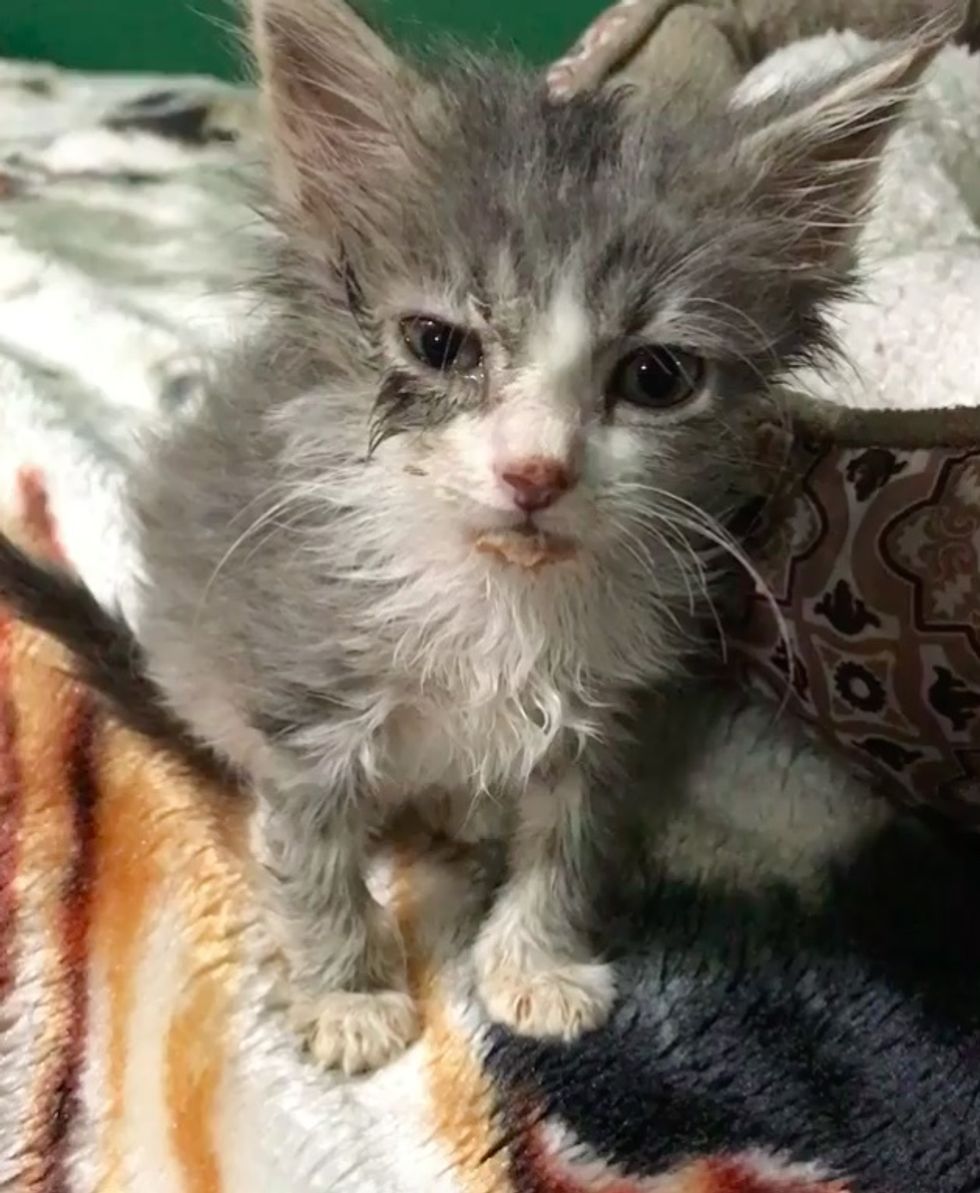 Shelby @fosterkittenlove
"After he managed to survive the first night, his fight was far from over," Shelby told Love Meow.
A few days later, Atlas began to crash. He and his sister Phoebe were both struggling, fighting alongside each other with their caregivers holding them through the night. At some point, Shelby thought she was going to lose them.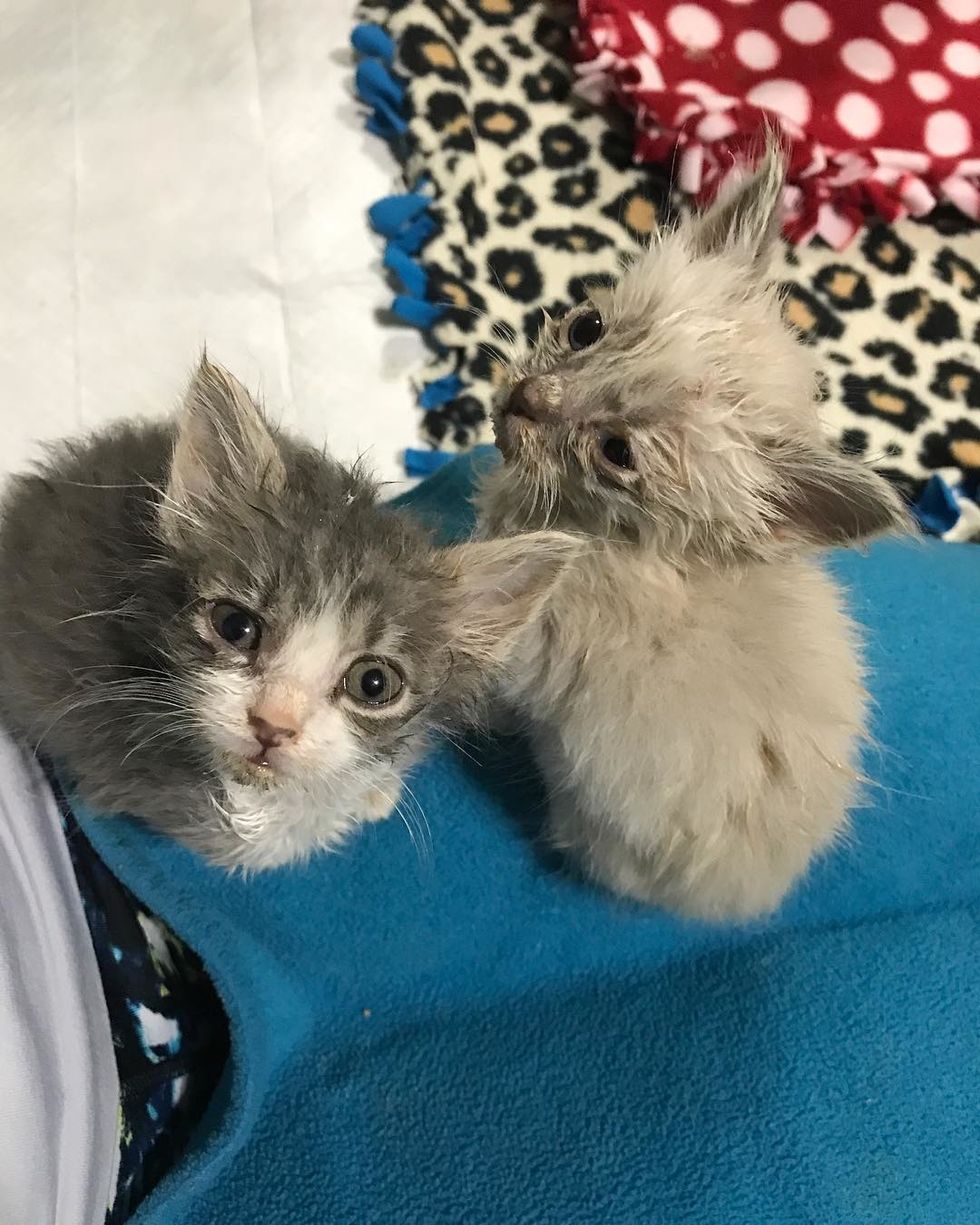 Shelby @fosterkittenlove
"None of us knew if they would make it through the night."
Atlas was lying in her lap, listless. As Shelby continued petting him and telling him to hang on, suddenly, Atlas moved his tiny arm and grabbed her hand as if to tell her that he wasn't giving up.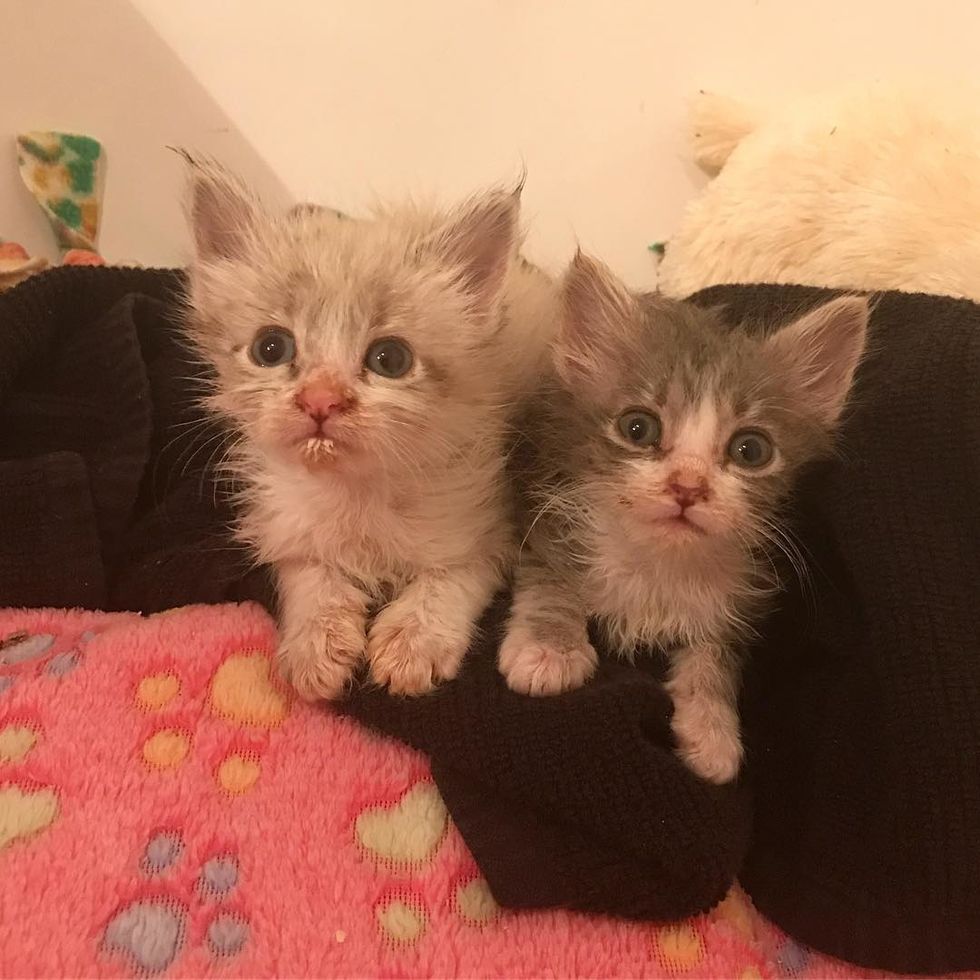 Shelby @fosterkittenlove
The next day, Atlas was able to stand up on four paws and even let out a tiny meow when he saw his foster mom. Not only did he bounce back from the brink, but also his siblings started to thrive.
Hear that purr!
"It took all of that week and a half for me to get them to a point where I felt confident they'd make it.
"Largest to smallest, left to right - Kari, Pandora, Atlas, Phoebe, and Titan is behind them."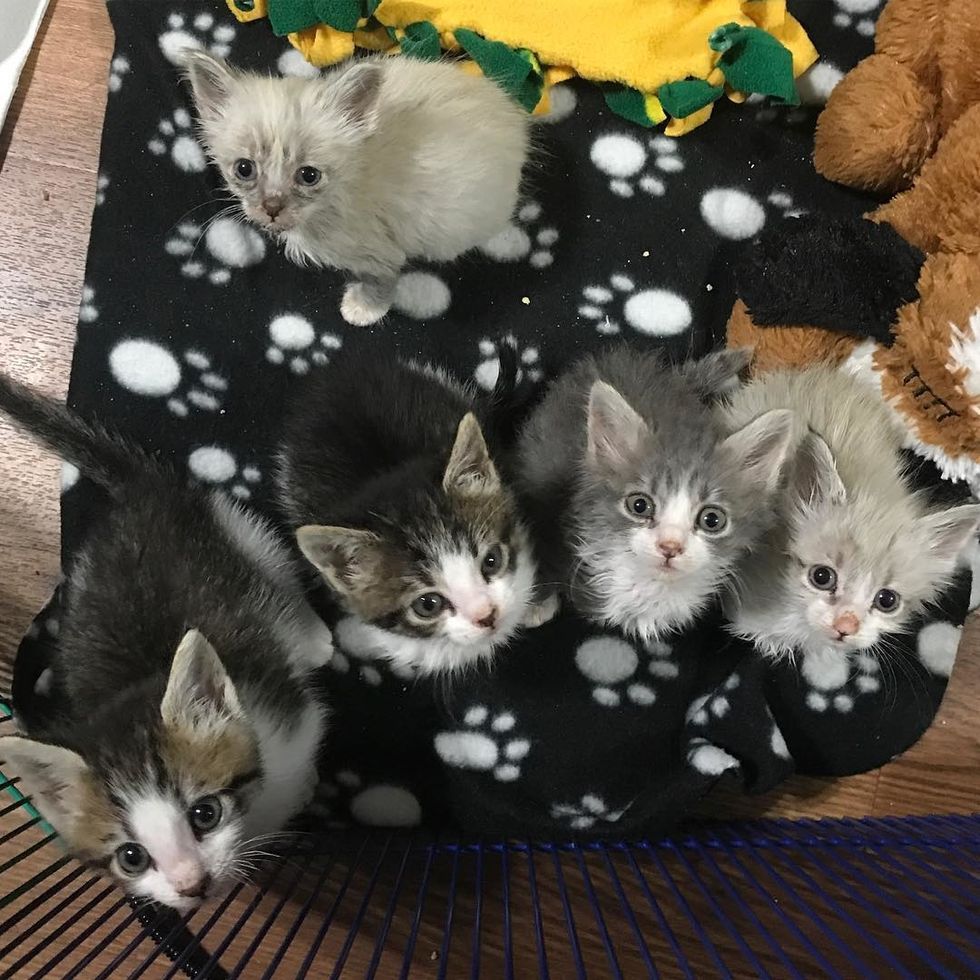 Shelby @fosterkittenlove
"It took a lot of supportive care but between the vet visits, meds, and baths there were much needed snuggles and belly rubs to balance things out," Shelby told Love Meow.

"Atlas took the longest to reach his turning point but he was a little warrior and even though it took him longer to be 100% I knew he'd make it after he survived the first week. If that wasn't enough to break him, nothing could."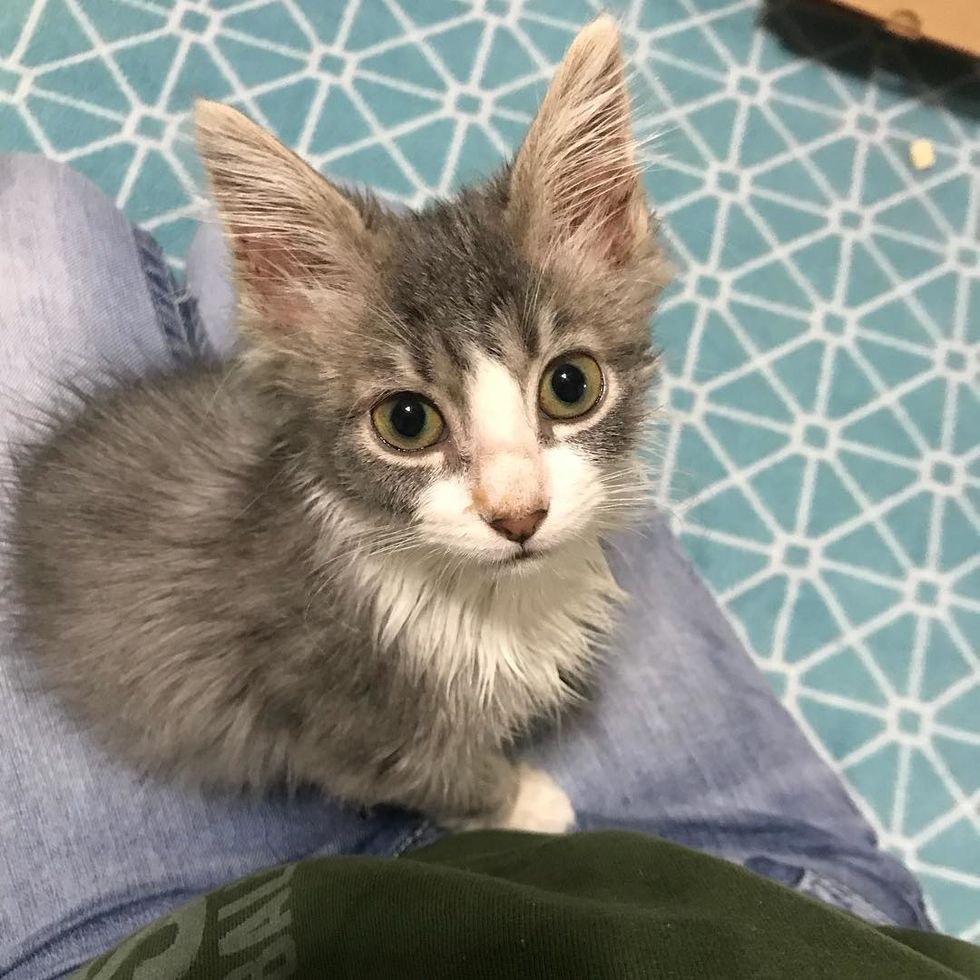 Shelby @fosterkittenlove
"He has come so far and I'm excited to be able to help him on this big next step of his life."

Having a foster home and a dedicated caregiver saved his life.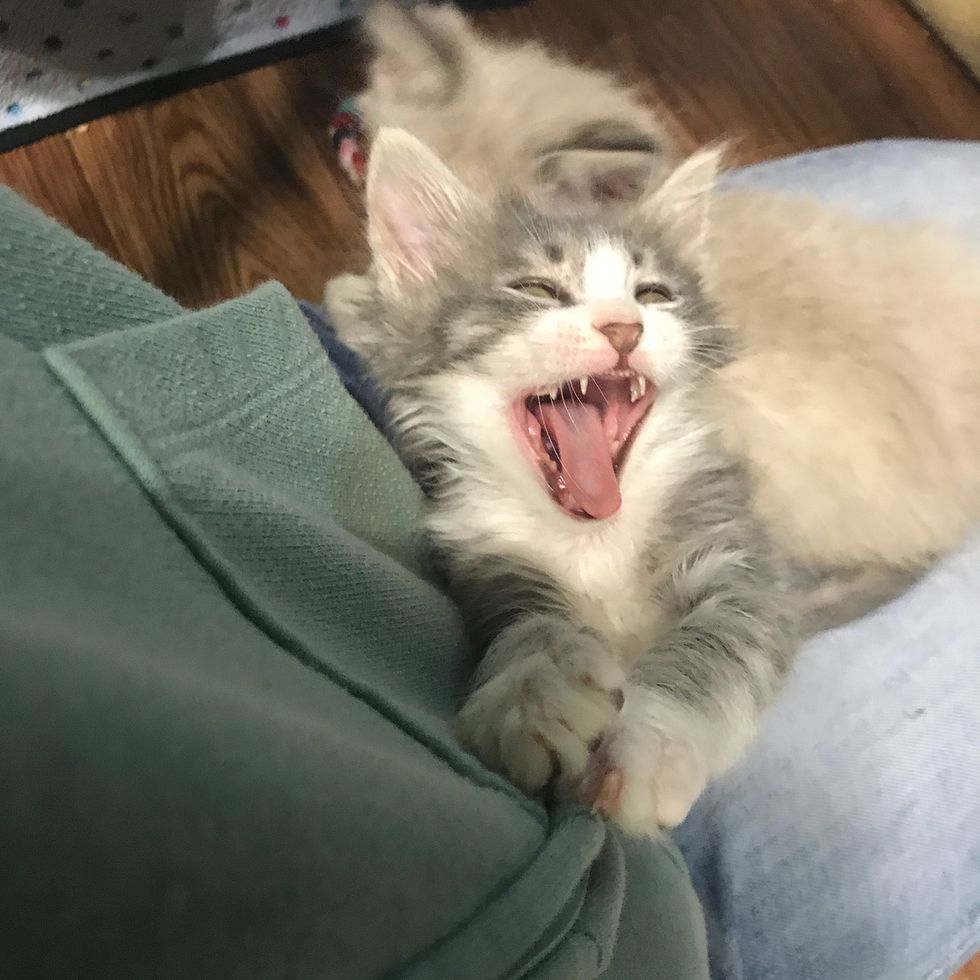 Shelby @fosterkittenlove
Atlas felt like a kitten again, jumping and pouncing across the room.
He even tried to climb Shelby's leg for attention and some extra TLC.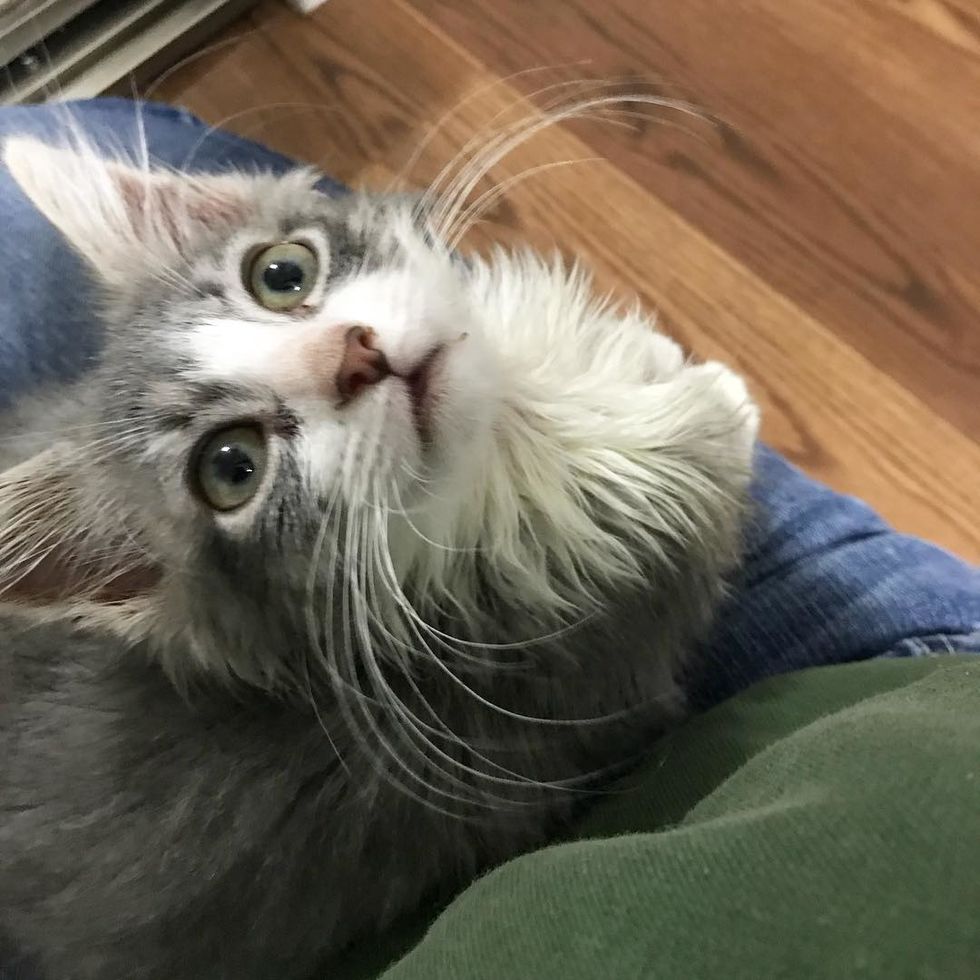 Shelby @fosterkittenlove
Watch Atlas' rescue journey in this video:
Four months after they were found, all of the kittens have found their forever homes! Atlas and his sister Phoebe were adopted together!
"The first night I had him I was almost positive he would not survive to see the next day. After doing everything in my power, I sat holding him and hoping he'd drift off peacefully. Well, he had other plans and is now happy and healthy in his forever home."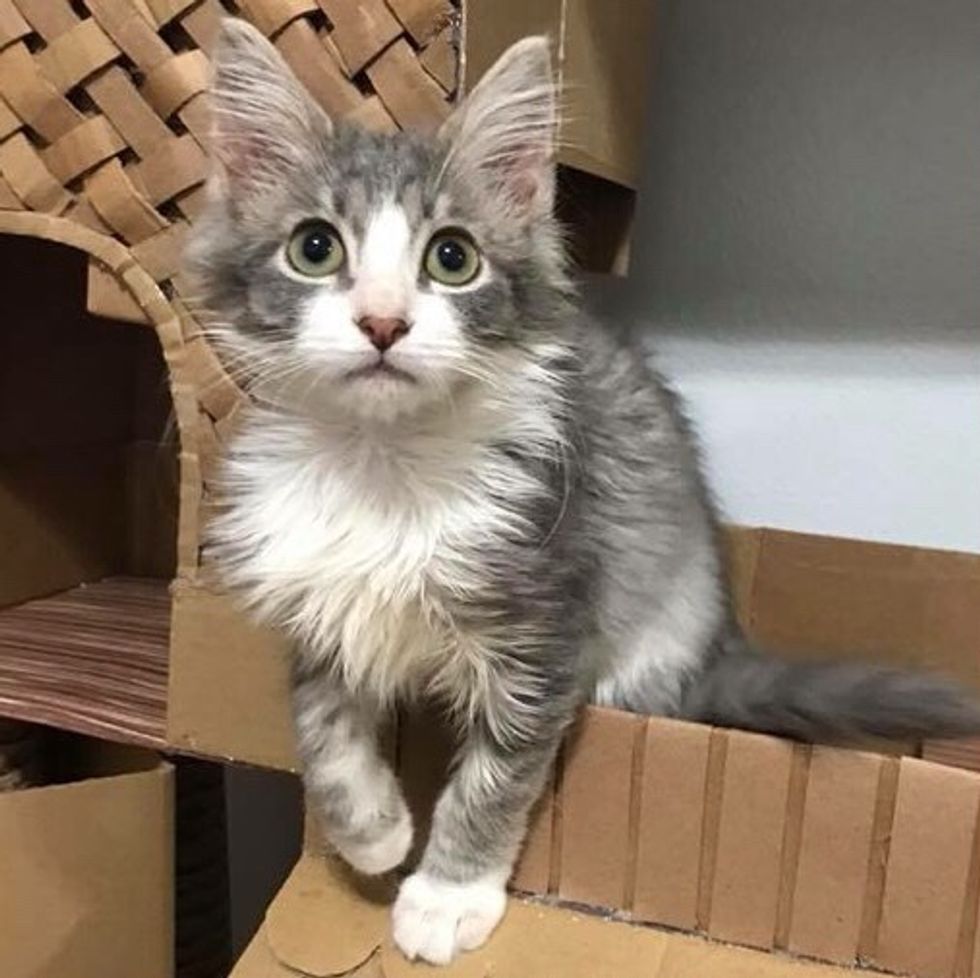 Shelby @fosterkittenlove
Atlas and Phoebe (now Jon Snow and Bella) cuddling with their forever sister!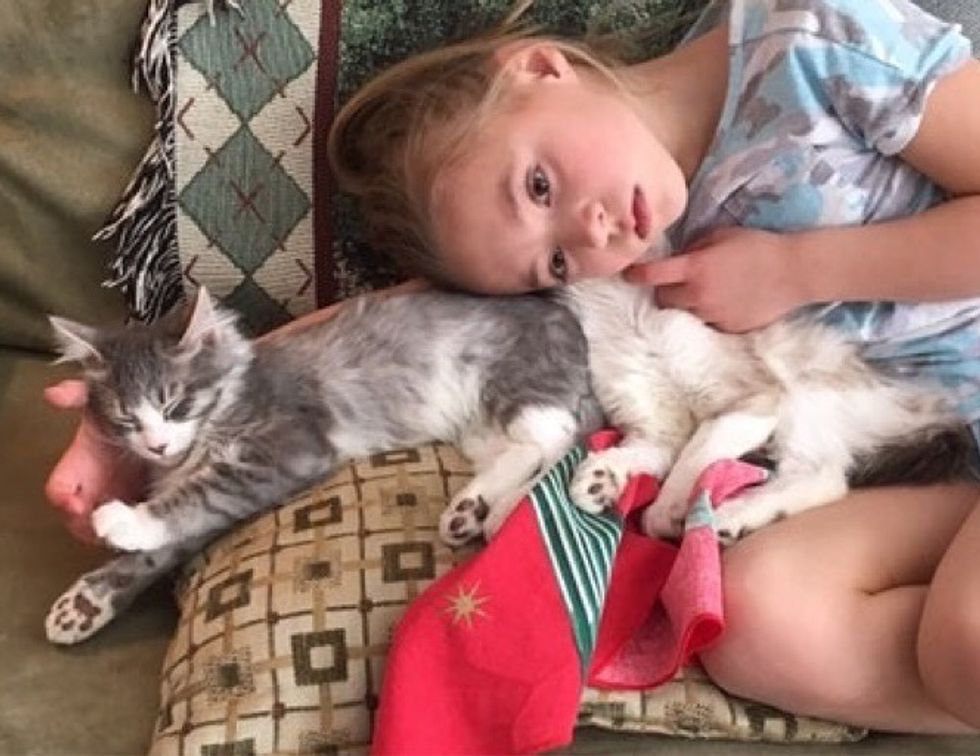 Shelby @fosterkittenlove
Share this story with your friends. Follow Shelby's foster kitties on Instagram. If you would like to support their rescue efforts, click here to see how you can help.
Related story: Woman Found Her Foster Kitten's Bonded Brother After They Were Separated at A Few Days Old