Rufio is a little tuxedo rescue with a bat-stache on his face. The little guy came from a feral cat mama that didn't survive the dangerous outdoors. Luckily he and his siblings were given a second chance. "His feral mom disappeared when he was only about five weeks old, leaving him and his litter mates beneath a porch high in the Colorado Rockies," said Kaelizilla who adopted Rufio from a woman that saved the kitties.
"They all found wonderful homes.... Rufio was actually one of only two babies left 'unclaimed' by the time I responded to the woman's ad. Originally, I had wanted his sibling, an all-black baby boy, but after she described Rufio to me, I changed my mind. By the time we had scheduled our meet-up, the last baby had a home, too.... Although his mum had likely started to wean him, he was so young that I had to bottle feed him in the beginning, while introducing him to wet food. I believe this is why he's such a hyper-affectionate cat, now," she added.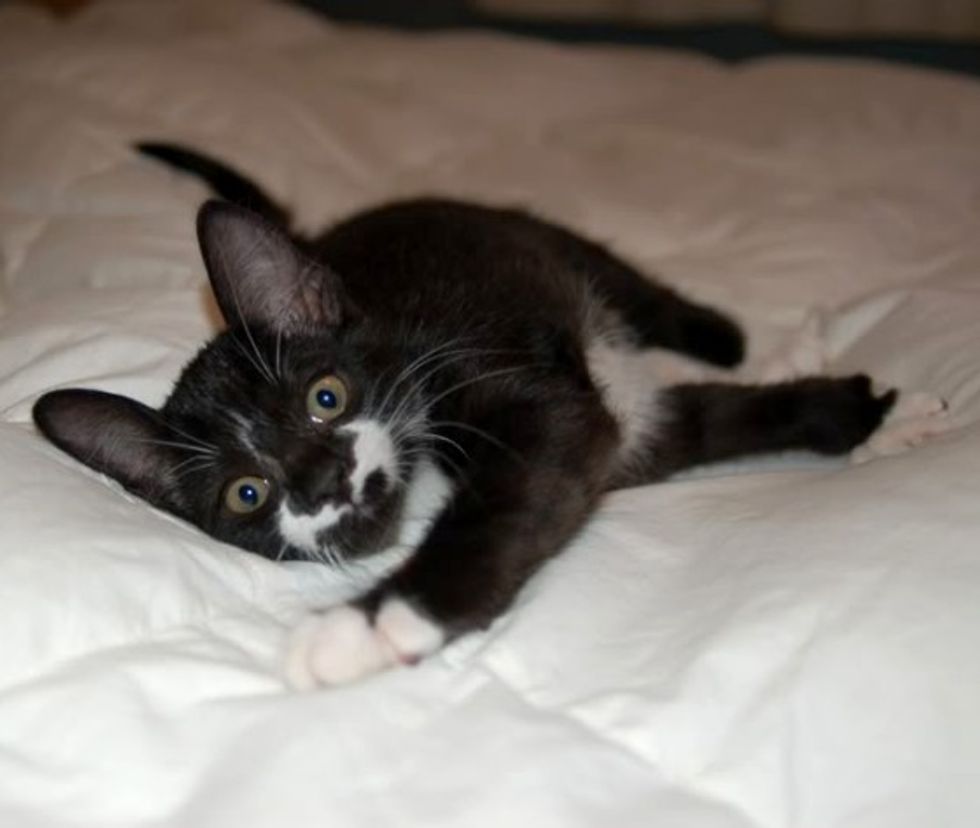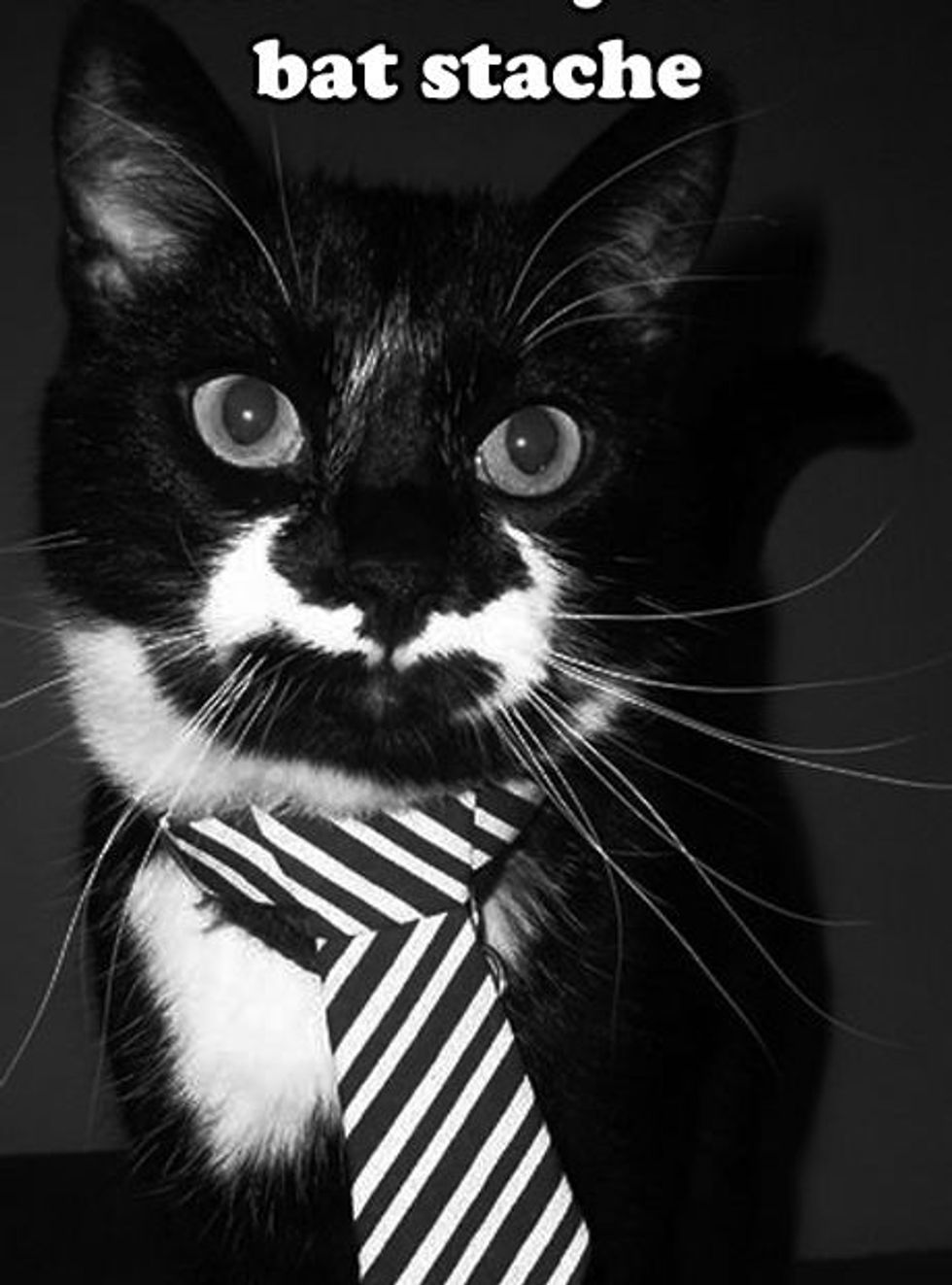 Photos by Kaelizilla via reddit.