Rupert is a big fella. He is a large Maine Coon who looks like a giant when paired up with a regular sized cat.
The Telegraph reported: "Natalie Chettle lifts her mother's Maine coon cat Rupert over her head. Nearly three years old, Rupert is already three times bigger than the average domestic cat and is expected to gain another 5kg in the next few years..."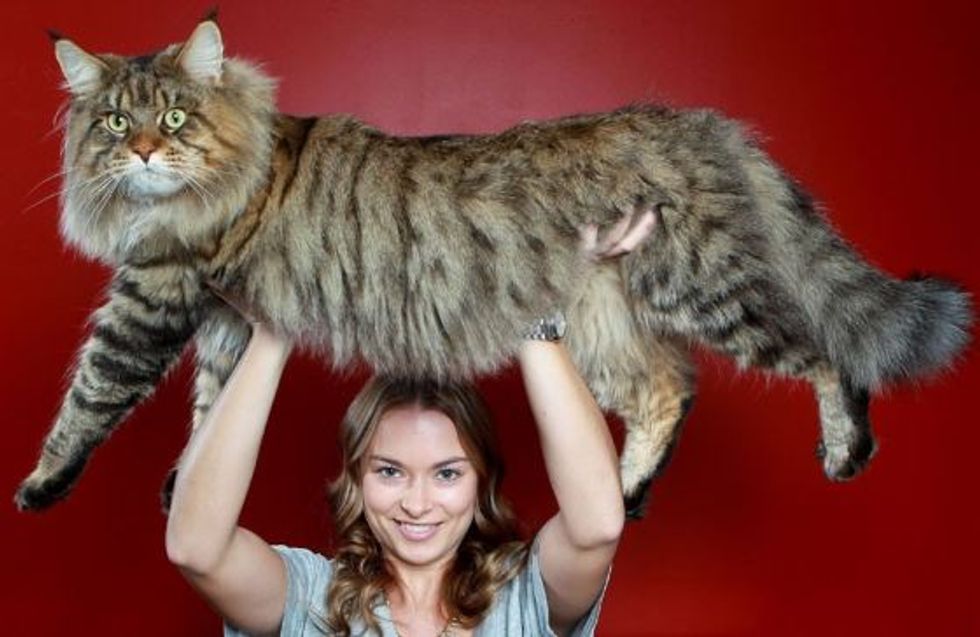 "..Giant moggy Rupert looks at a regular sized cat in Melbourne, Victoria. A three-time Cat of the Year and Australian National Champion, Rupert is the biggest Maine coon that cat judge Lesley Morgan Blythe has seen."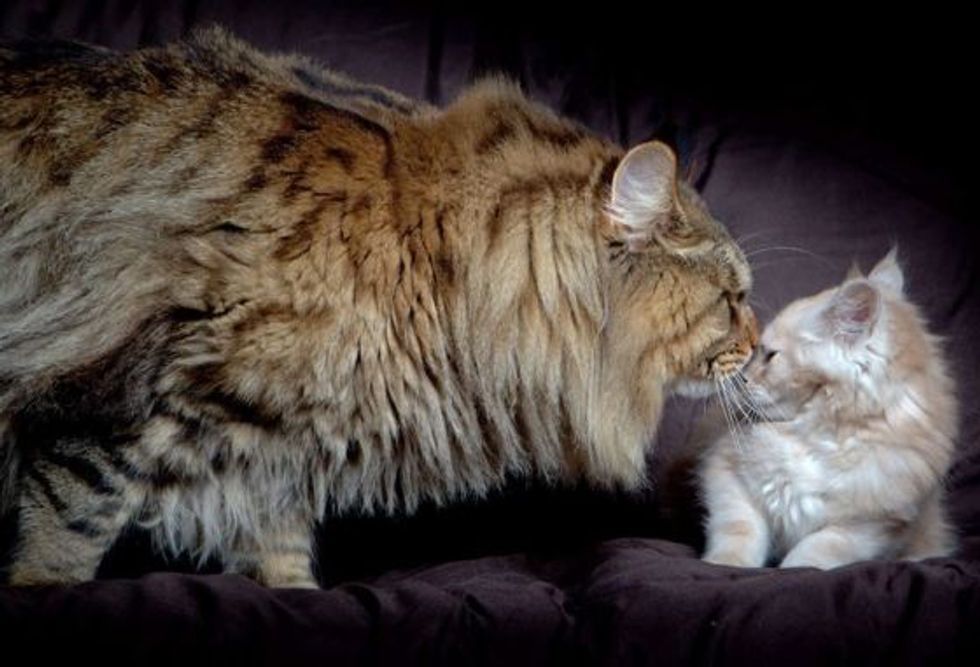 Related story: Stevie the longest cat
Photos via The Telegraph.