A couple traveled across the border to meet two bonded senior cats at a local shelter in Washington state.
They wanted to give them a place to spend their golden years together.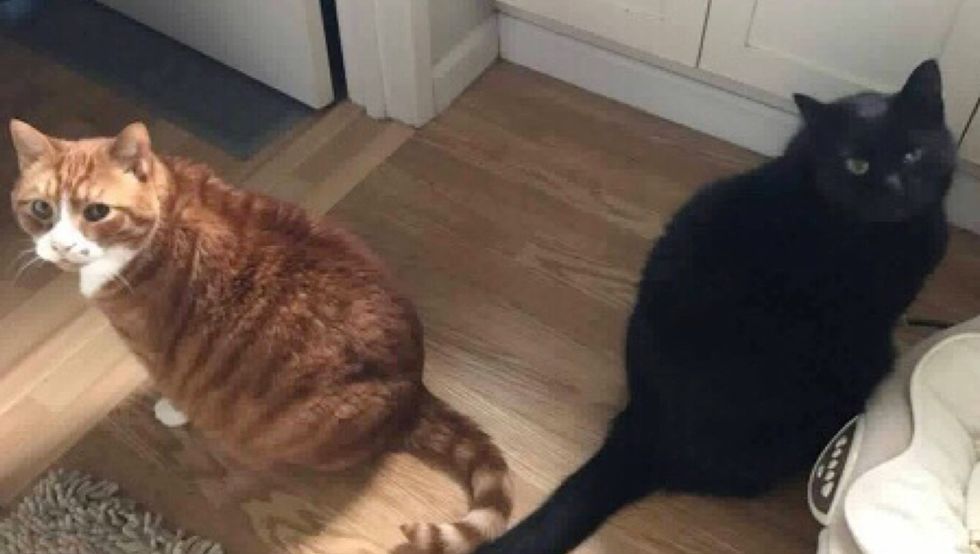 Toby (orange), Moses (black)Purrfect Pals
Moses (10 years old) and Toby (12 years old) have been inseparable since they found each other at their previous home a decade ago. They were brought to Purrfect Pals, a rescue group in Arlington, Washington, nearly a year ago.

The two feline friends had lived with the same family for their entire lives. "After a toddler and infant came into their world, the past few years were extremely difficult for Moses and Toby, who were truly unhappy," the rescue shared with Love Meow.
"It was achingly hard to let them go, but their former family felt giving them a chance at a quieter life was truly the right thing to do."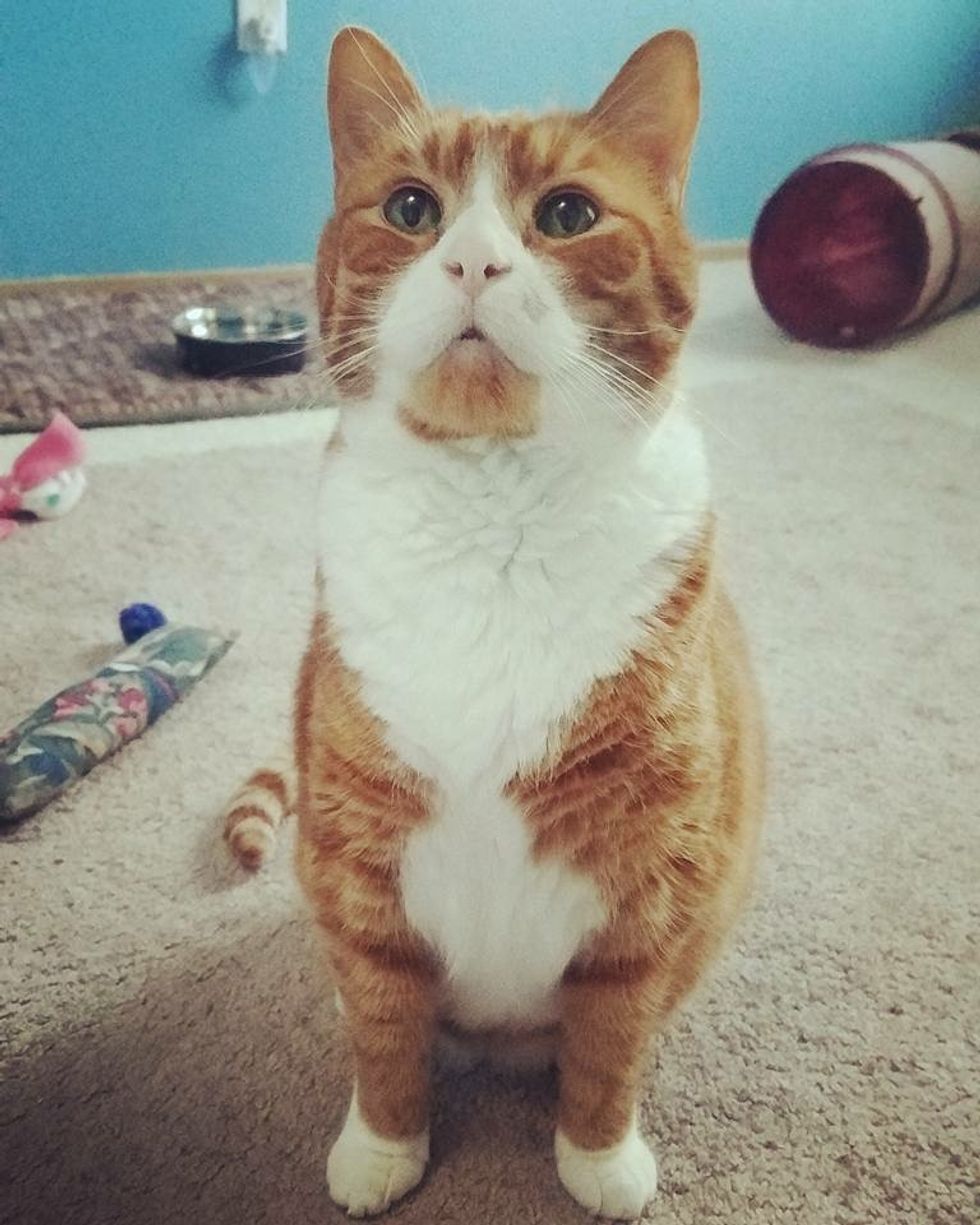 Purrfect Pals
Toby and Moses were confused and didn't do well in the shelter environment. Staff and volunteers arranged a foster home for the two boys so they could have a more comfortable place to stay while awaiting their forever home.

"Moses is the quieter of the two brothers and once he is comfortable with a person, he is quite affectionate and has a loud purr," Purrfect Pals added.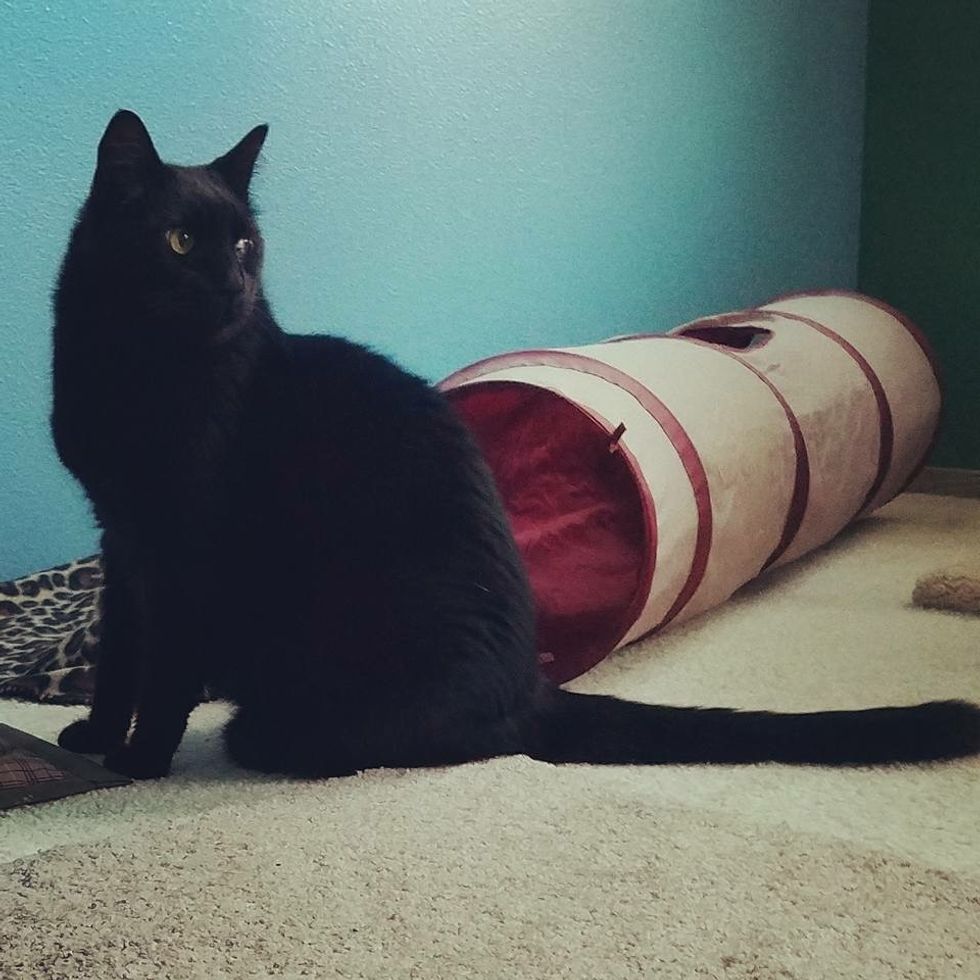 Purrfect Pals
"Toby is the more outgoing brother and is friendly, sweet and loves to play with a feather wand."
The two are closely bonded and couldn't be separated. They depend on each other for comfort.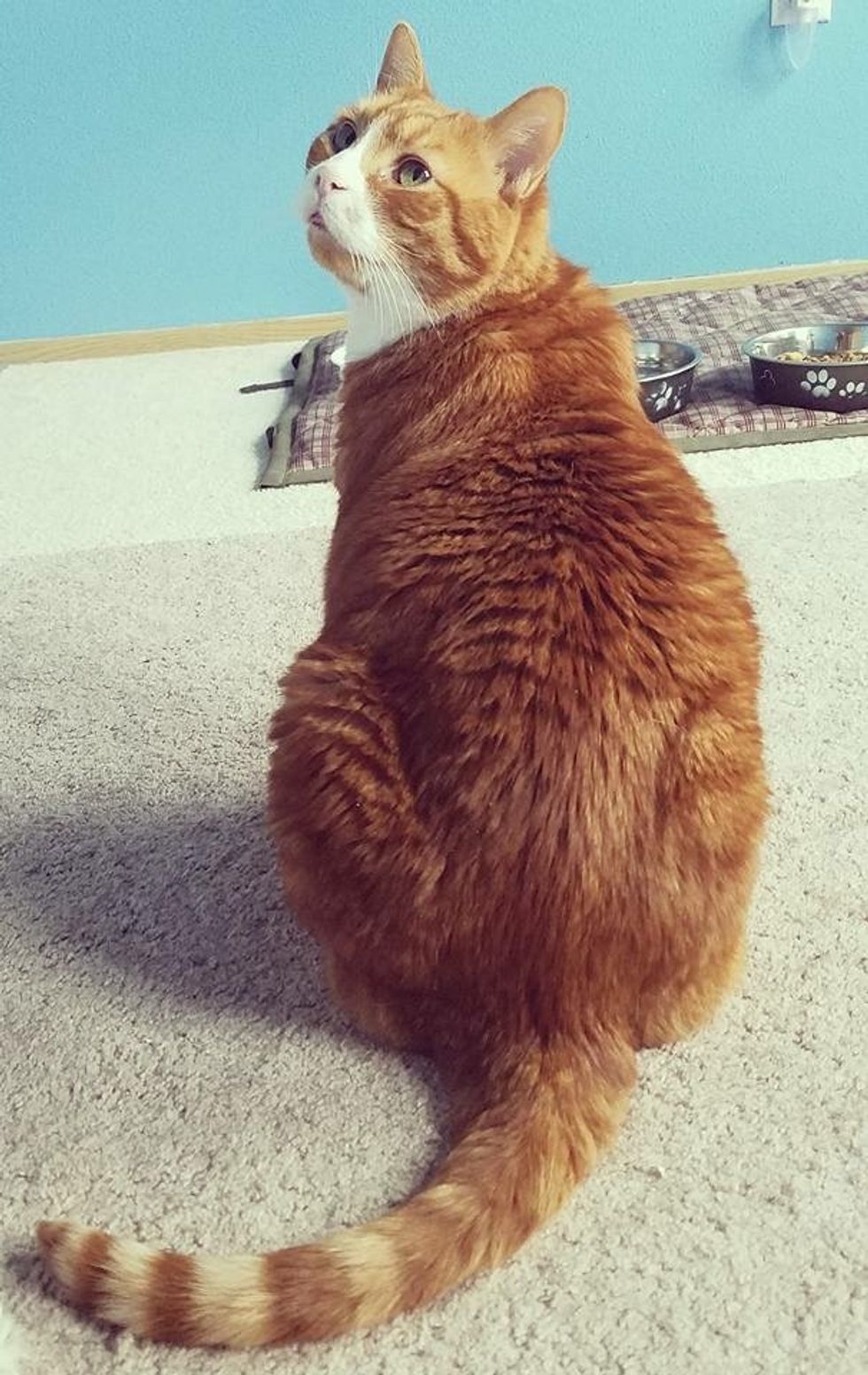 Purrfect Pals
After nearly a year of waiting and three foster homes, a couple from Vancouver, Canada, contacted the shelter to inquire about the two senior cats.

Mary and Ryan were looking to adopt a pair of kitties that are already bonded.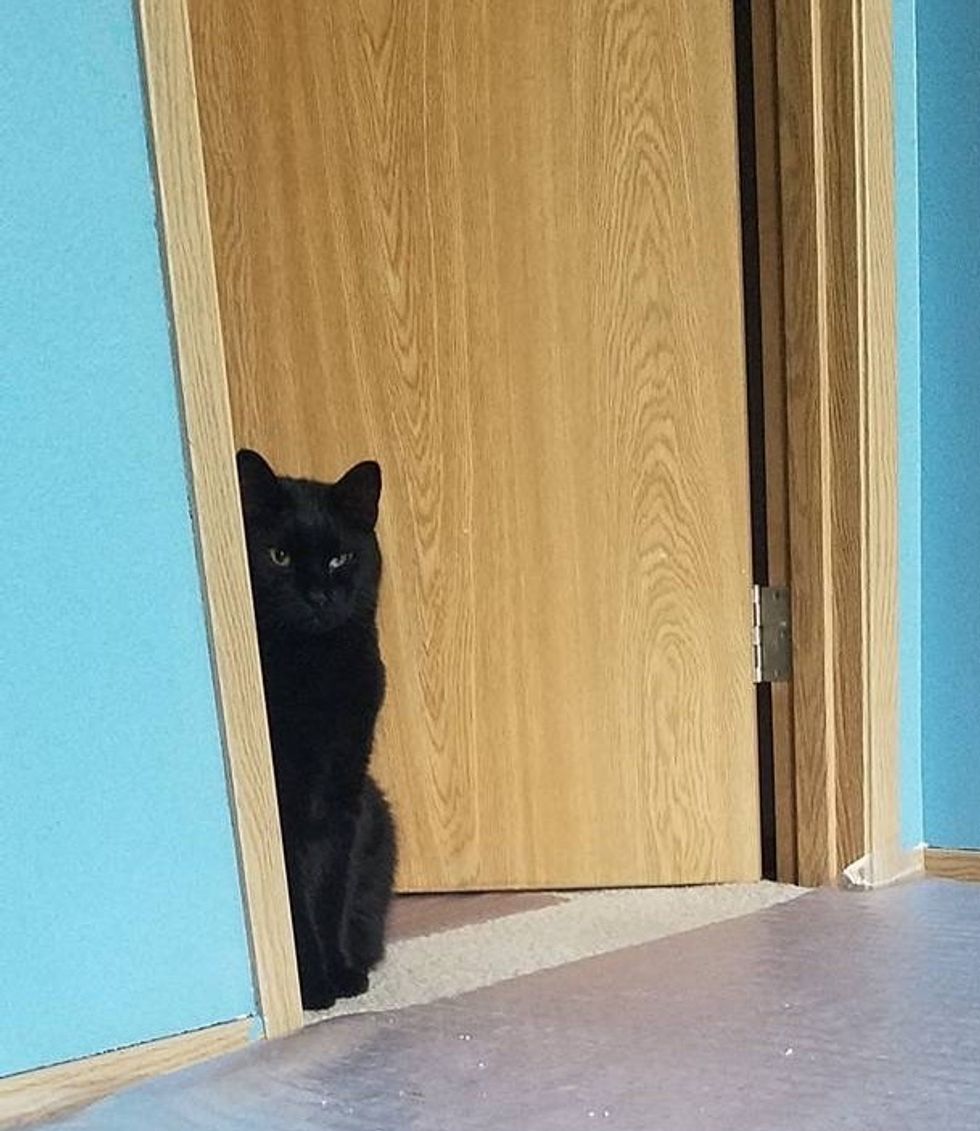 Purrfect Pals
After losing their 19-year-old beloved cat, they felt that something was missing in their home and began looking to adopt. "Ryan found these guys online in one of our searches," Mary said.
"When he saw the picture of them together, there was an obvious similarity to our former cats. They reminded us so much of them… We felt like they were meant to be ours before we even met them."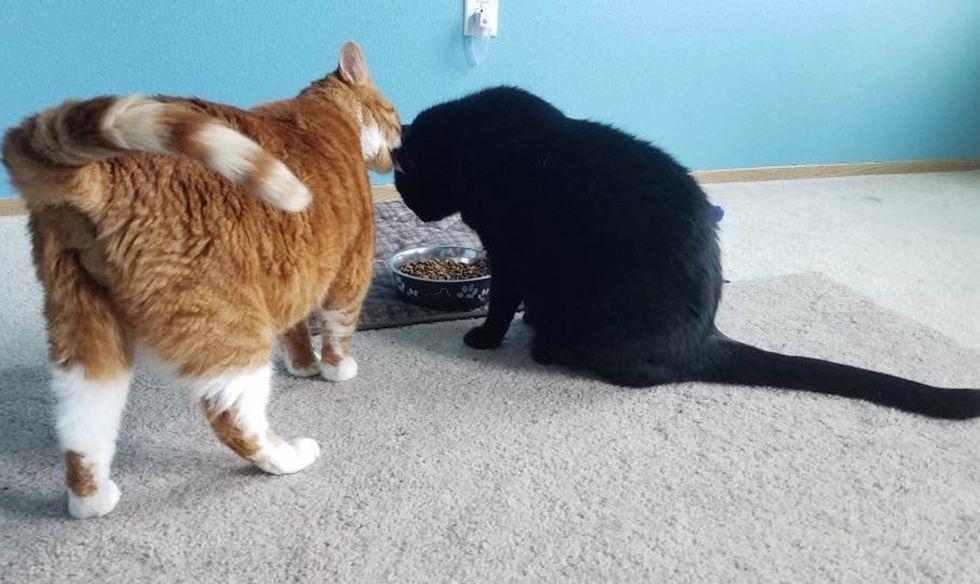 Purrfect Pals
The couple drove 2.5 hours from British Columbia, crossing the border into Washington State to visit the two senior cats and other kitties at the sanctuary a week ago.

"We thought it would be best to try to adopt two who already like each other. We also really liked the idea of getting a senior, since they have a harder time getting adopted," Mary added.
When they met Moses and Toby, it was love at first sight.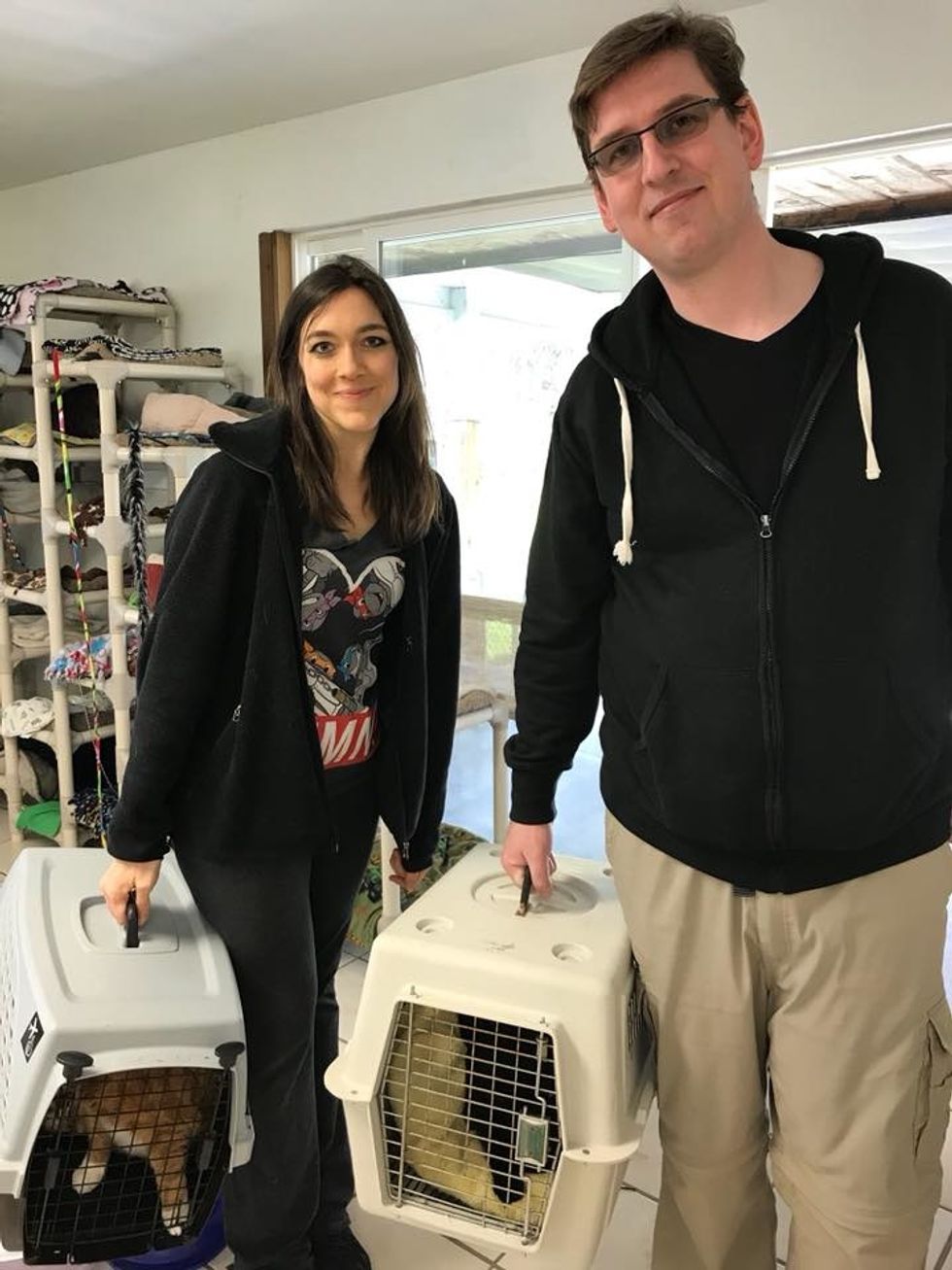 Moses and Toby adopted together!Purrfect Pals
The two feline brothers adjusted to their new abode very quickly.
"Moses barely hides any more. They are both such sweet boys," Mary updated.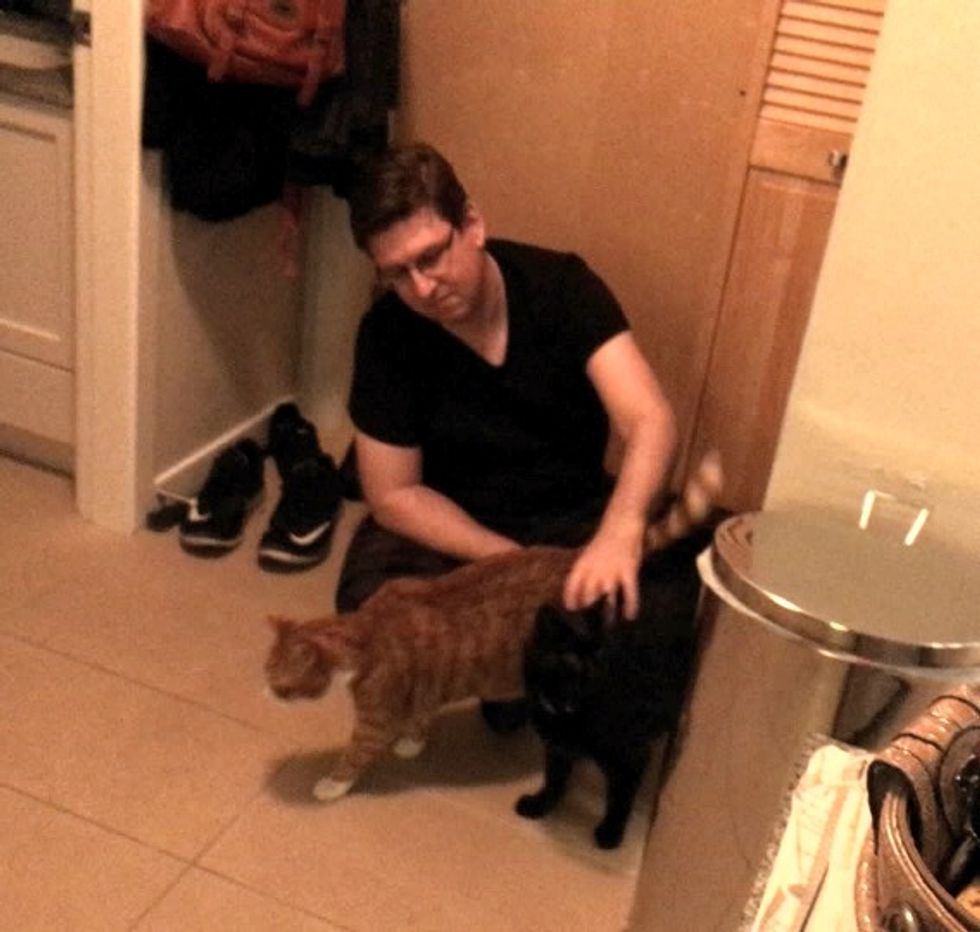 Mary and Ryan
"Toby slept with us all night. He is a snuggle monster."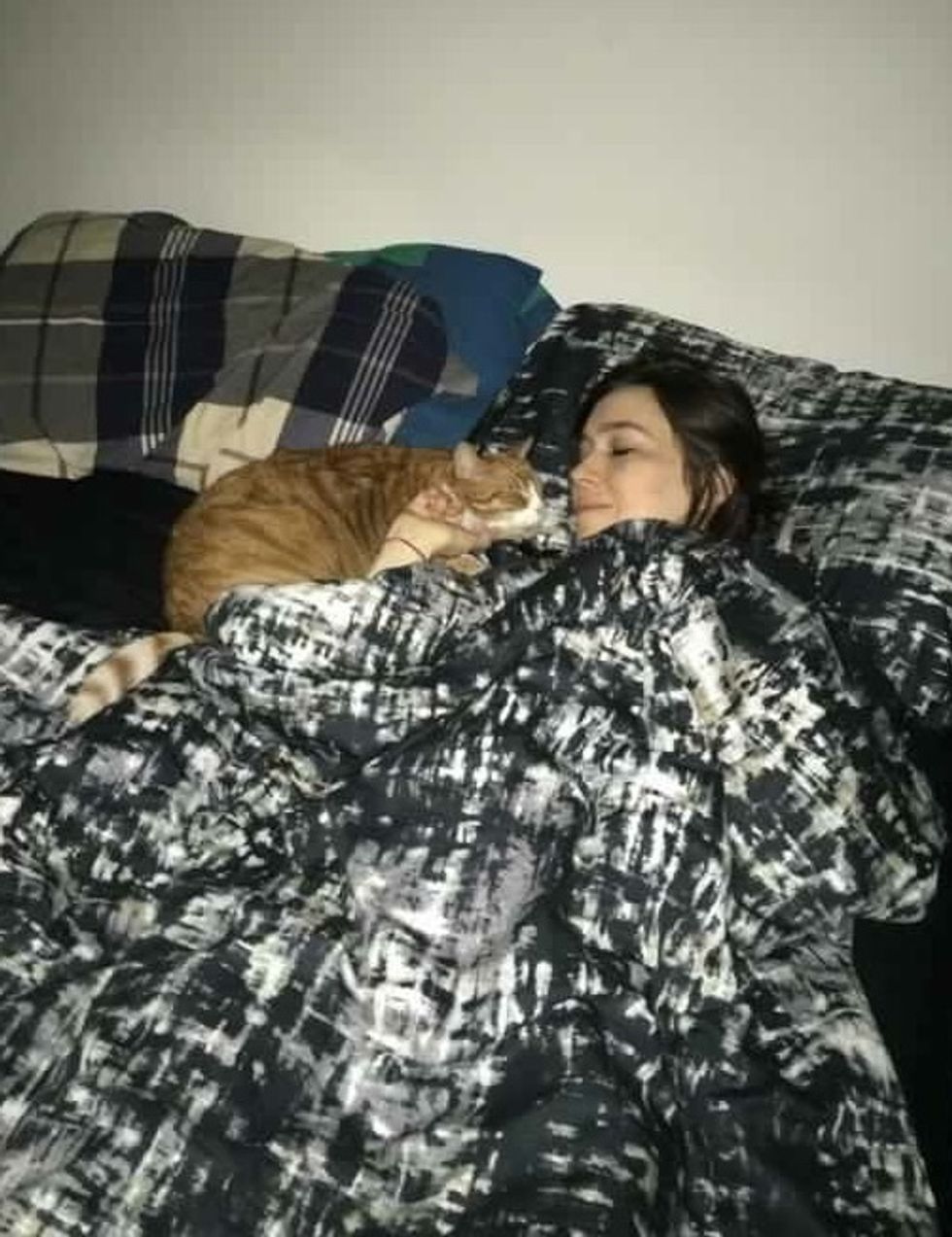 Mary and Ryan
"It's been a long, hard year for Moses and Toby," Purrfect Pals said.
"Their original owners, the staff and volunteers have waited a long time for this day and we're grateful beyond words that they're finally, truly home,"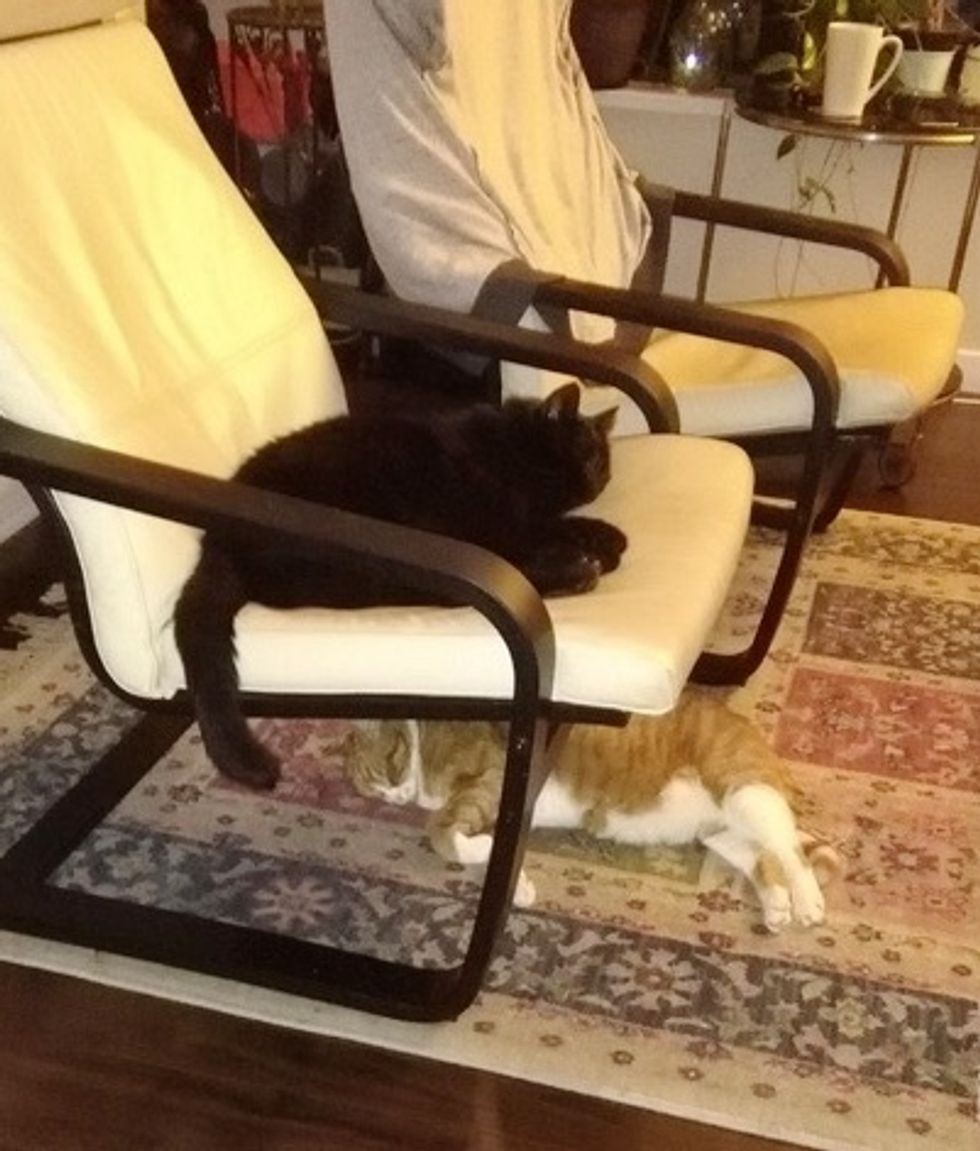 Mary and Ryan
Share this story with your friends. Follow Purrfect Pals on Facebook and Instagram. If you would like to support their rescue efforts, click here to see how you can help.
Related story: Two Senior Cats, 19 and 15, Find Each Other After They Lost Their Friends