A 10-year old ginger cat has a tiny unlikely friend that chirps… a lot! Not only do they get along very well, but the little feather friend follows his feline buddy around the house. They share an incredible bond.
Meet Bonifazii the cat and Yasha the parakeet!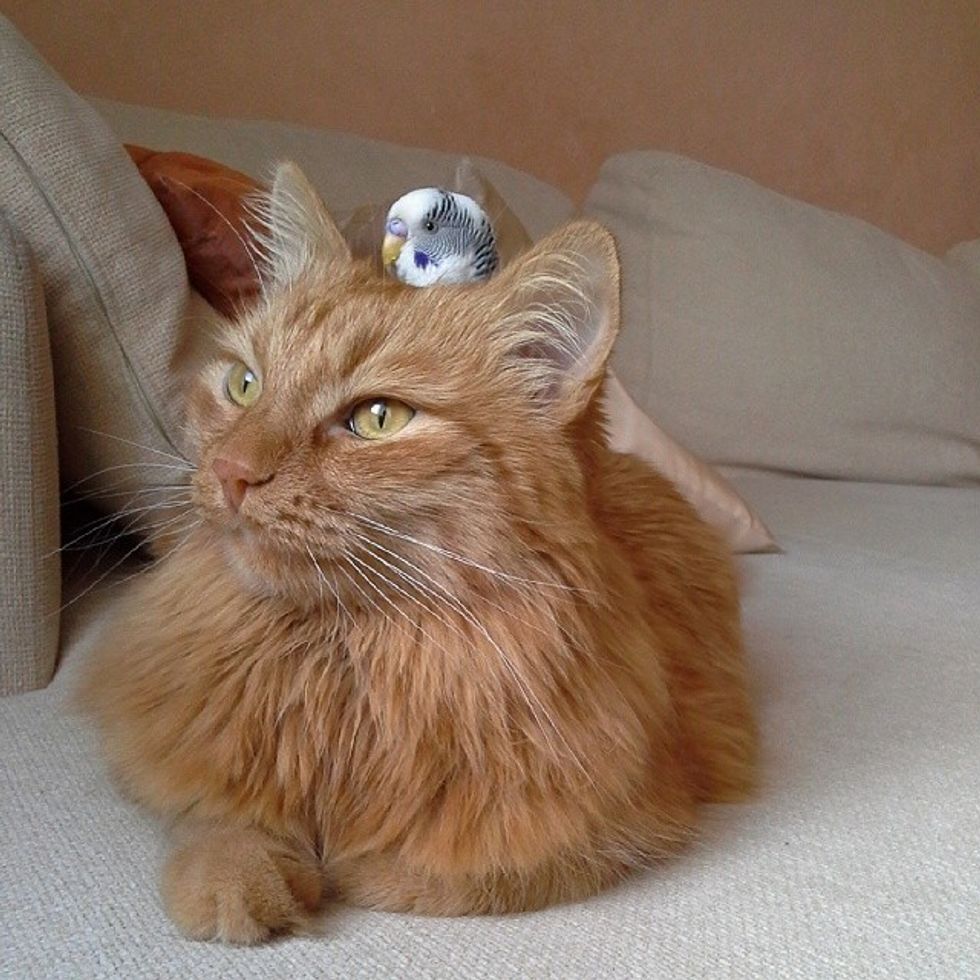 Irina @mulled_wine
Yasha the parakeet grew up with Bonifazii. They bonded from day one. The fluffy ginger was so gentle and calming to the playful chirpy friend that he soon became imprinted on him, following him around the apartment.
Every day he talks to the ginger cat, tells him stories and sings him songs.
The ginger boy has taken Yasha under his wing and lets him hop on his back for a ride around the apartment and gently scratch his nose for kisses.
They always play together where the kitty runs and the parakeet flies. Boni makes sure Yasha is always near and Yasha follows him everywhere he goes.
"They have been together for five years," Irina, human mom, told Love Meow. The duo shares a beautiful friendship.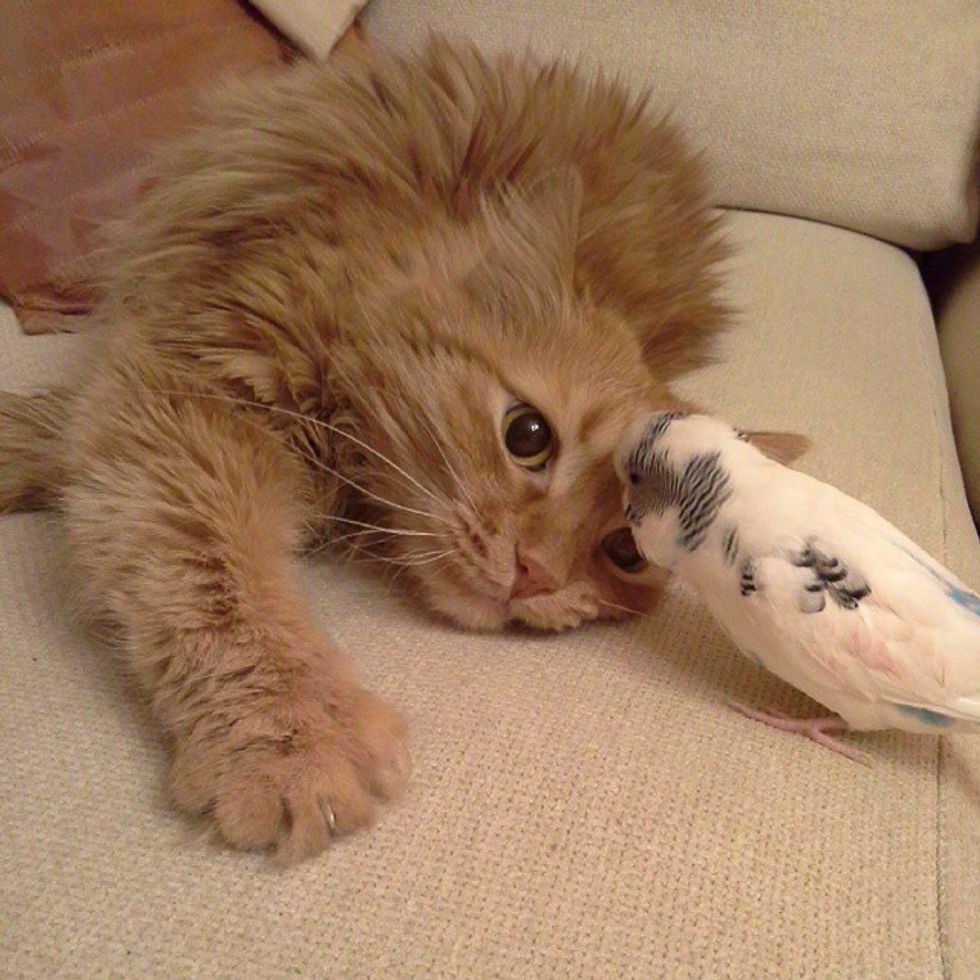 Irina @mulled_wine
Bonifazii is ten years old now and Yasha is five. The little parakeet chirps happily when he's around his feline friend.
Lounging on the couch, enjoying the afternoon together.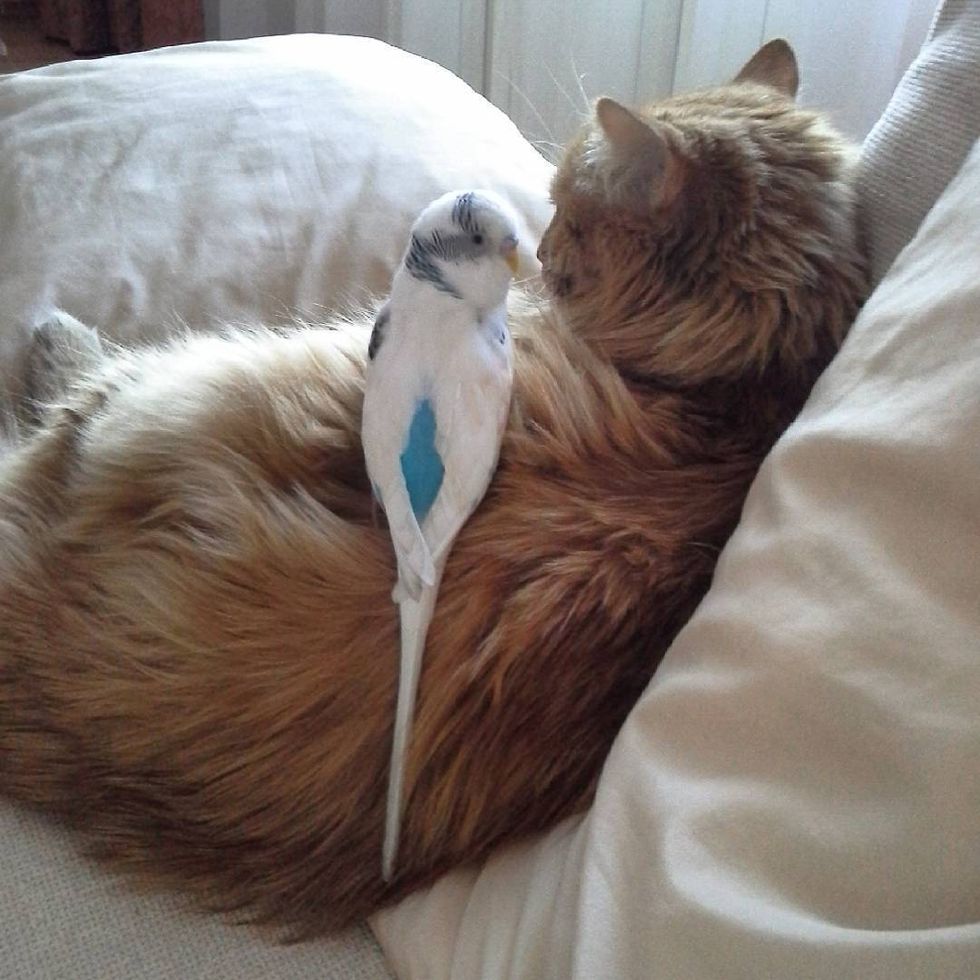 Irina @mulled_wine
They always want to know what each other is doing.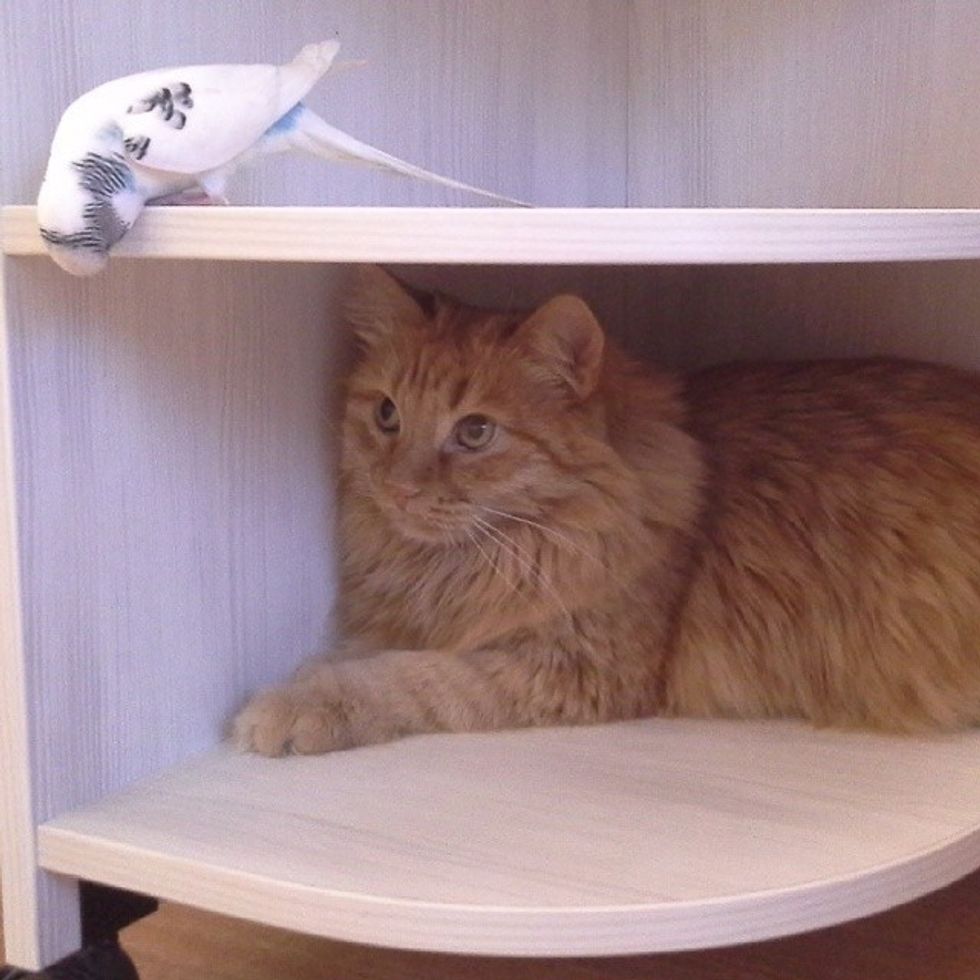 Irina @mulled_wine
Yasha hops on Boni's back for a ride around the house.
"They chase each other all over the apartment. We have a lot of fun," Irina said.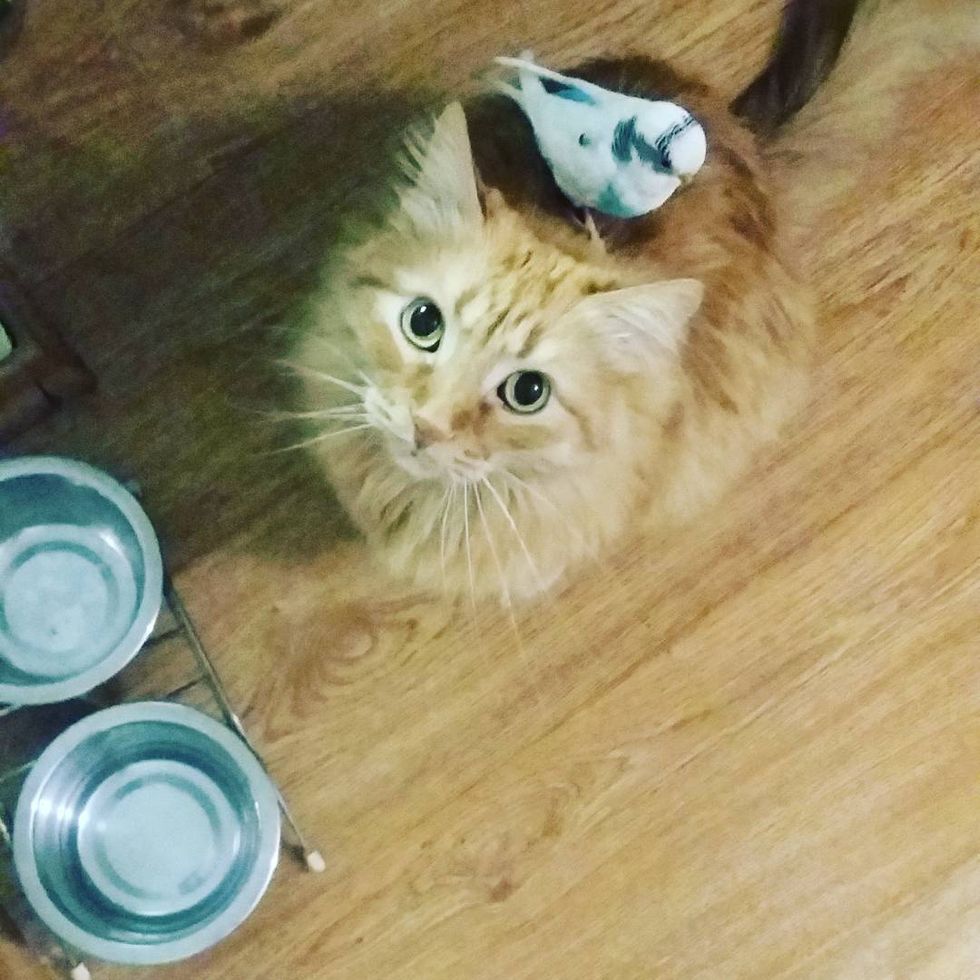 Irina @mulled_wine
When Bonifazii sits down for a cat nap, Yasha comes over demanding attention.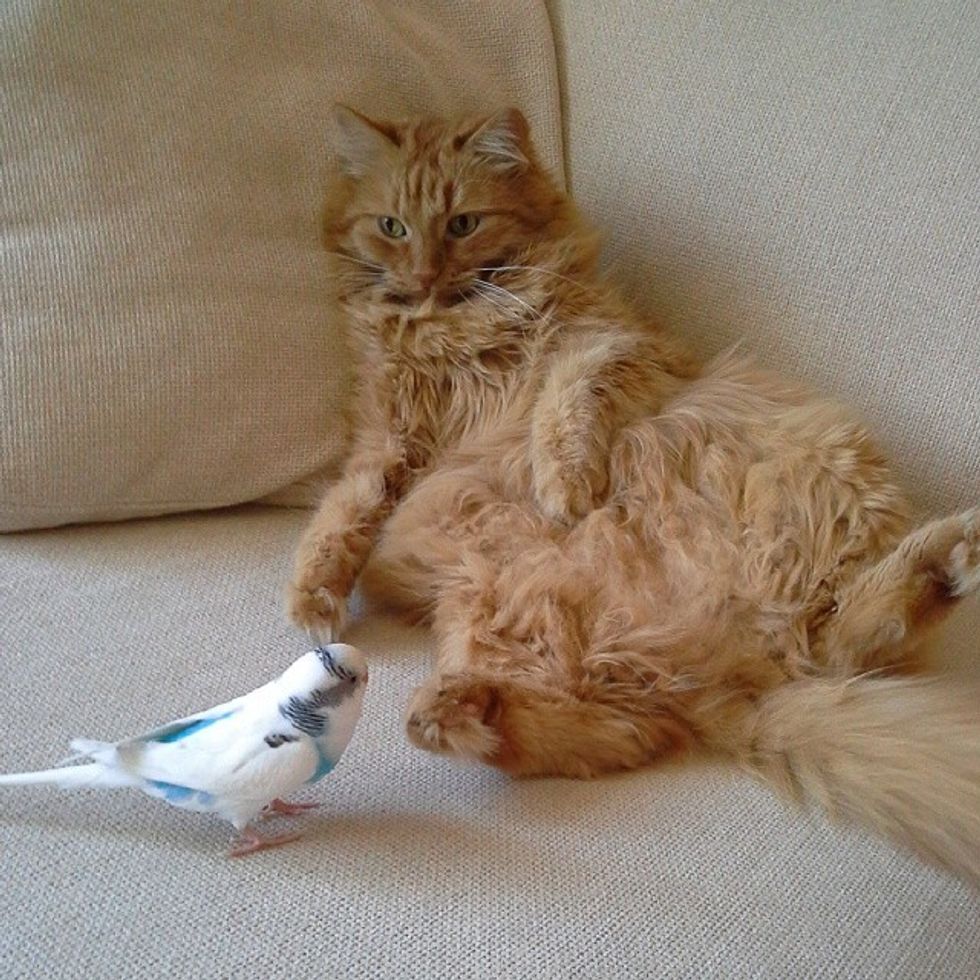 Irina @mulled_wine
Boni is protective of his chirpy friend, watching over him every step of the way.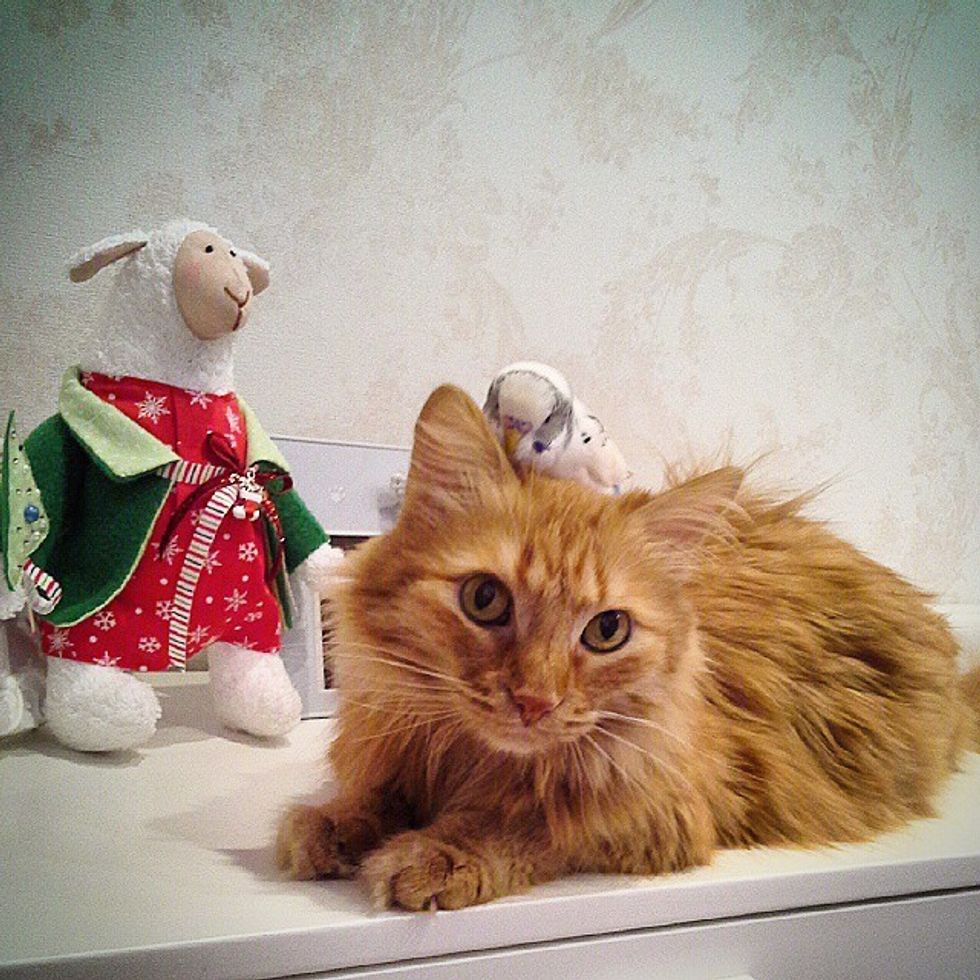 Irina @mulled_wine
Yasha gives Boni nose kisses.
Though they are of different species, these two best friends are family and they are so happy to have each other in their lives.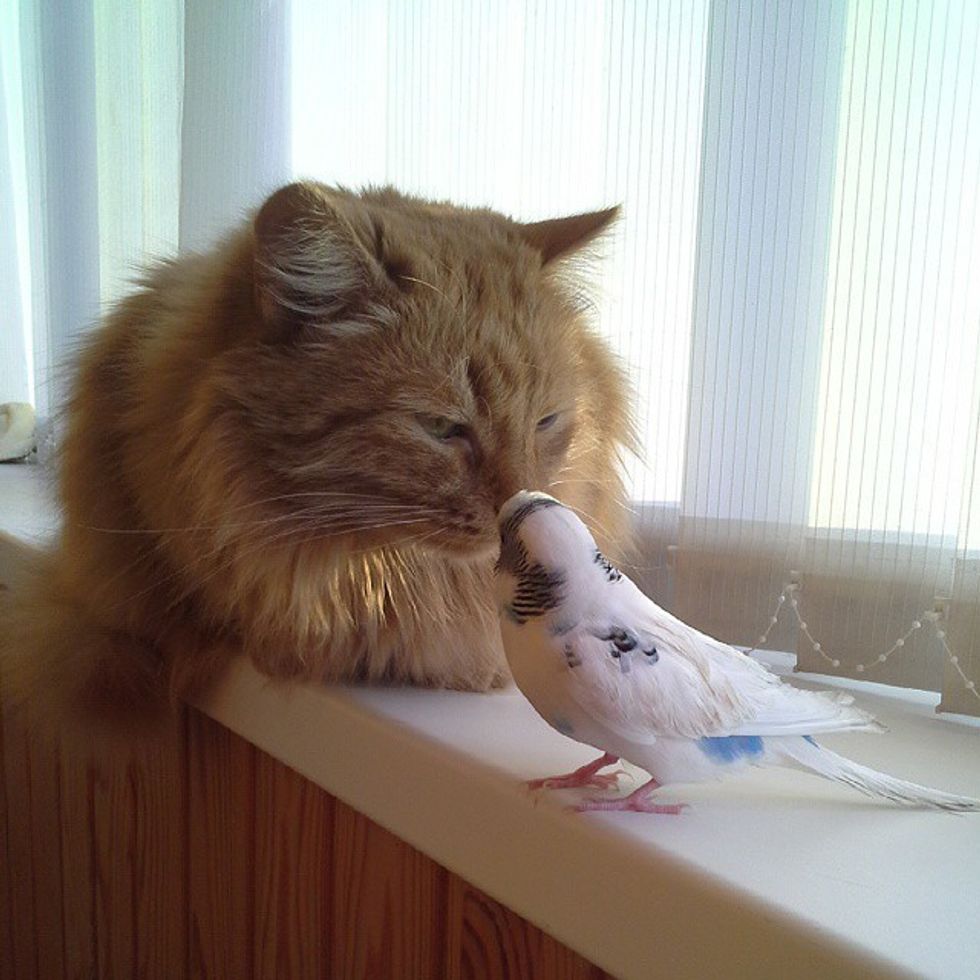 Irina @mulled_wine
When the two play together...
Yasha likes to copy what Boni does. When he drinks water, Yasha follows.
Share this story with your friends. Follow Bonifazii and Yasha on Instagram.

Related story: Family Saves 3-day-old Kitten and Gives Him an Unusual Friend to Grow Up with