A shelter black cat has become the seeing eyes for his bestie a blind grey kitten. They share an extra-special bond.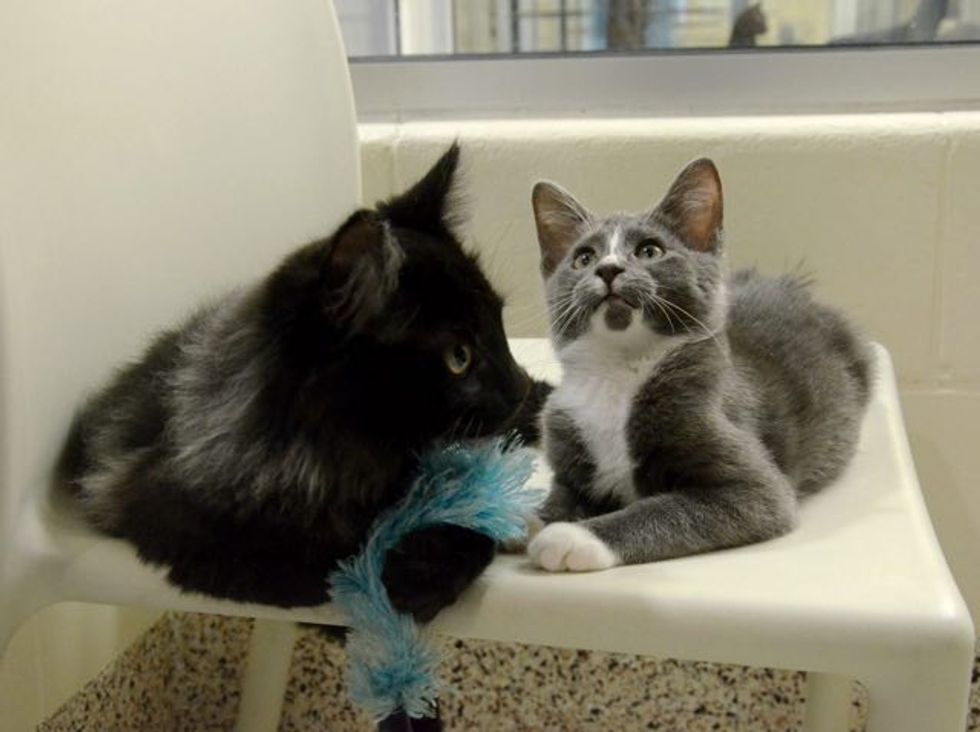 Blinkin' the blind cat and Hefty the fluffy black cat met at the SPCA Albrecht Center in Aiken, South Carolina. Hefty was born in the shelter and Blinkin' was brought in as a stray a month later.
[Scroll down for video]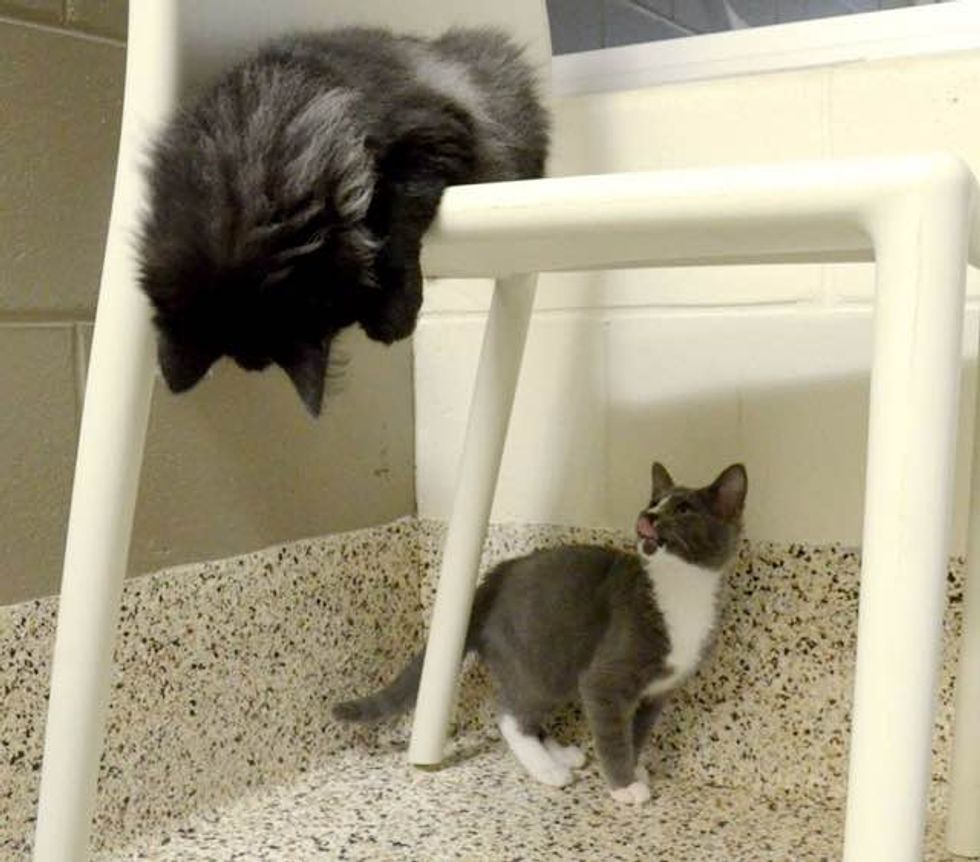 When they found out that Blinkin' was blind, they matched him up with Hefty, hoping he could help Blinkin' learn to be more independent. "Blinkin' was born blind and has bonded to Hefty as sort of a 'guide cat' but also they are best buds."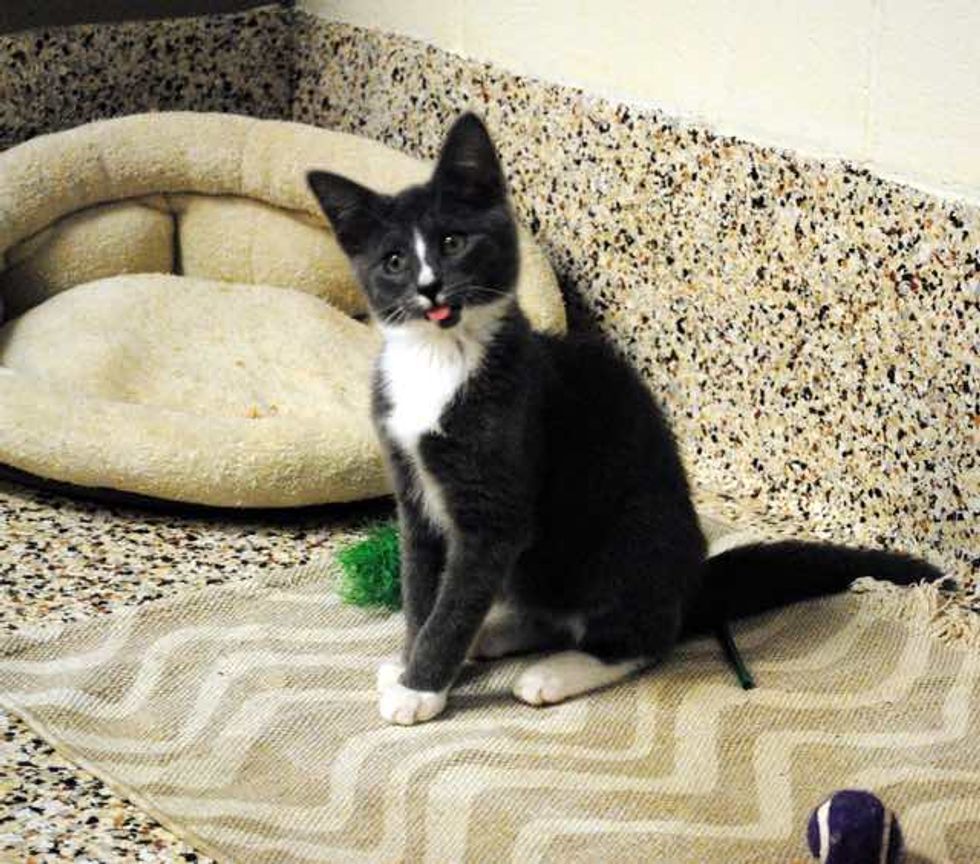 Hefty guides his little buddy to get around and helps him learn to navigate. They are completely inseparable. "It's really sweet to see them together," Sarah Neikam of the SPCA said.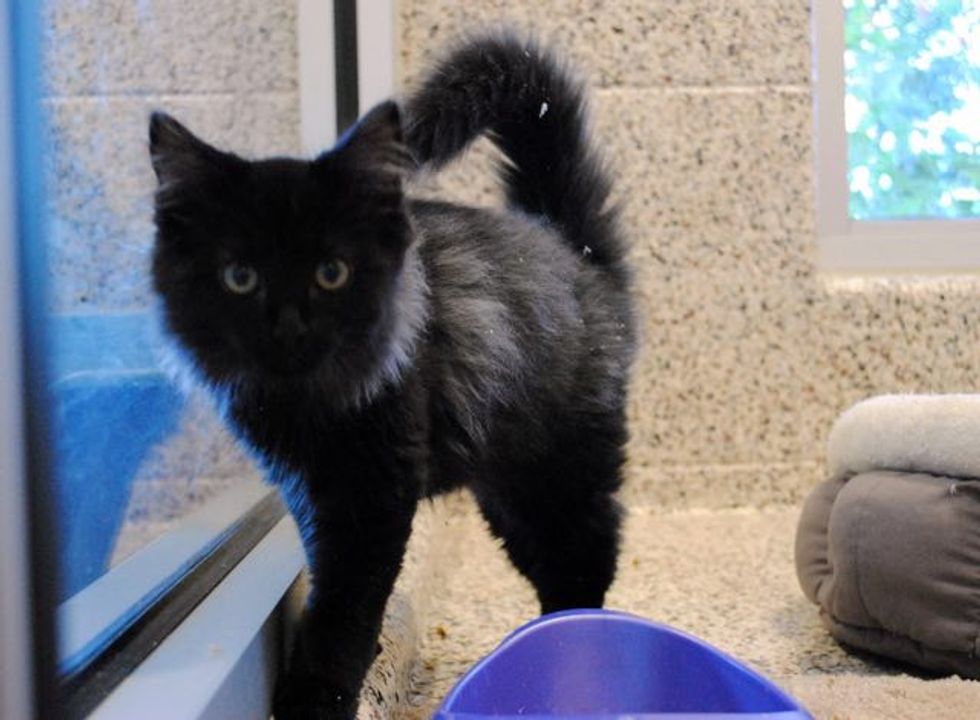 They have been in the shelter for some time.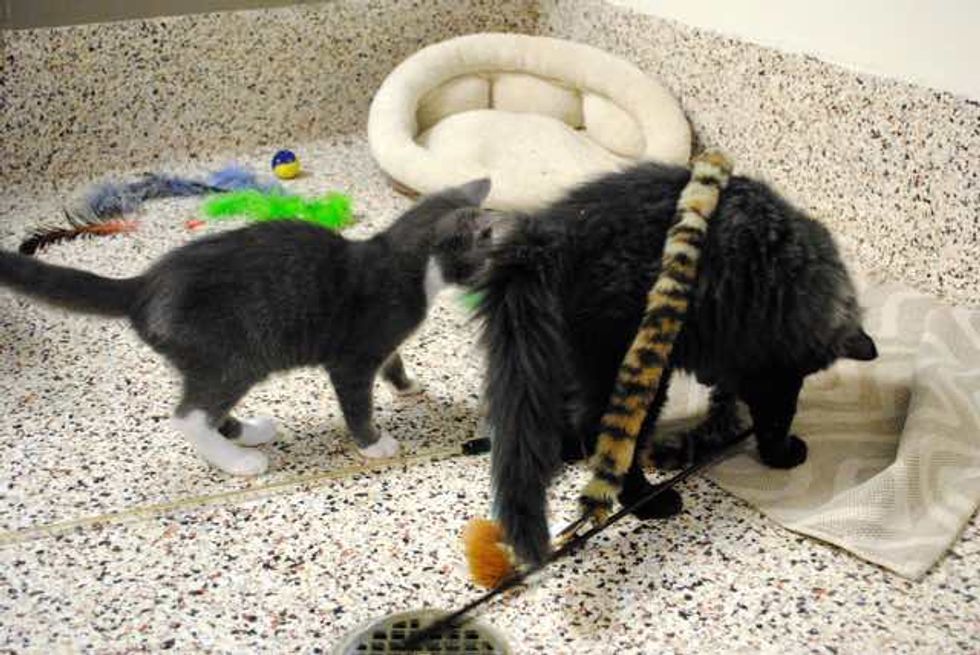 "We're still looking for the right home for them," Sarah added.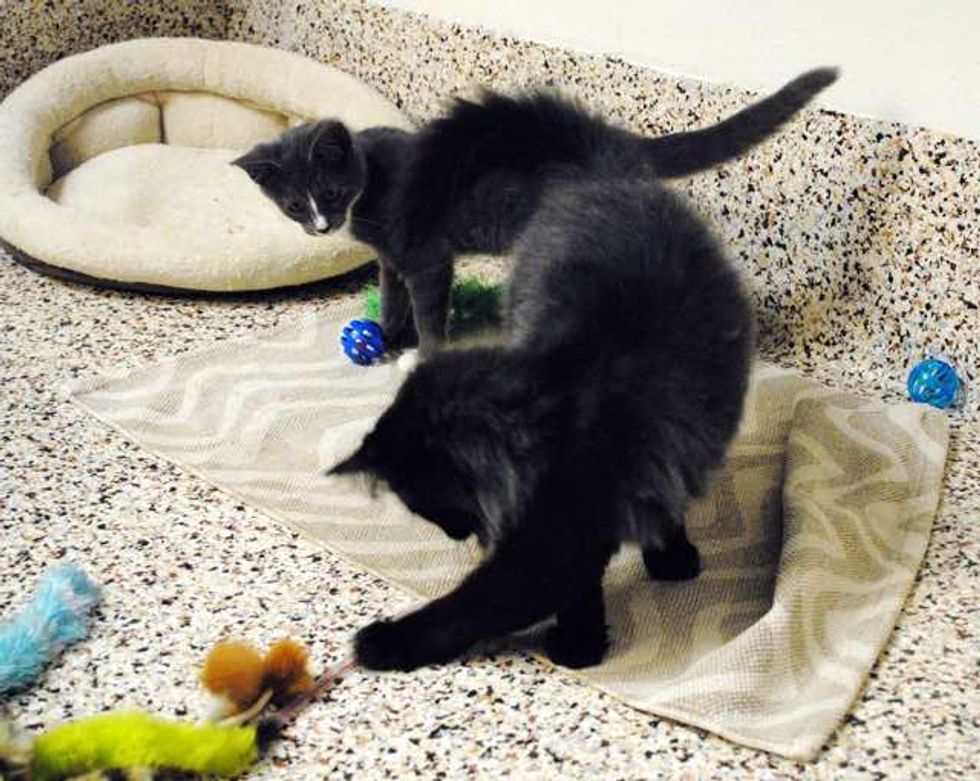 They are a package deal.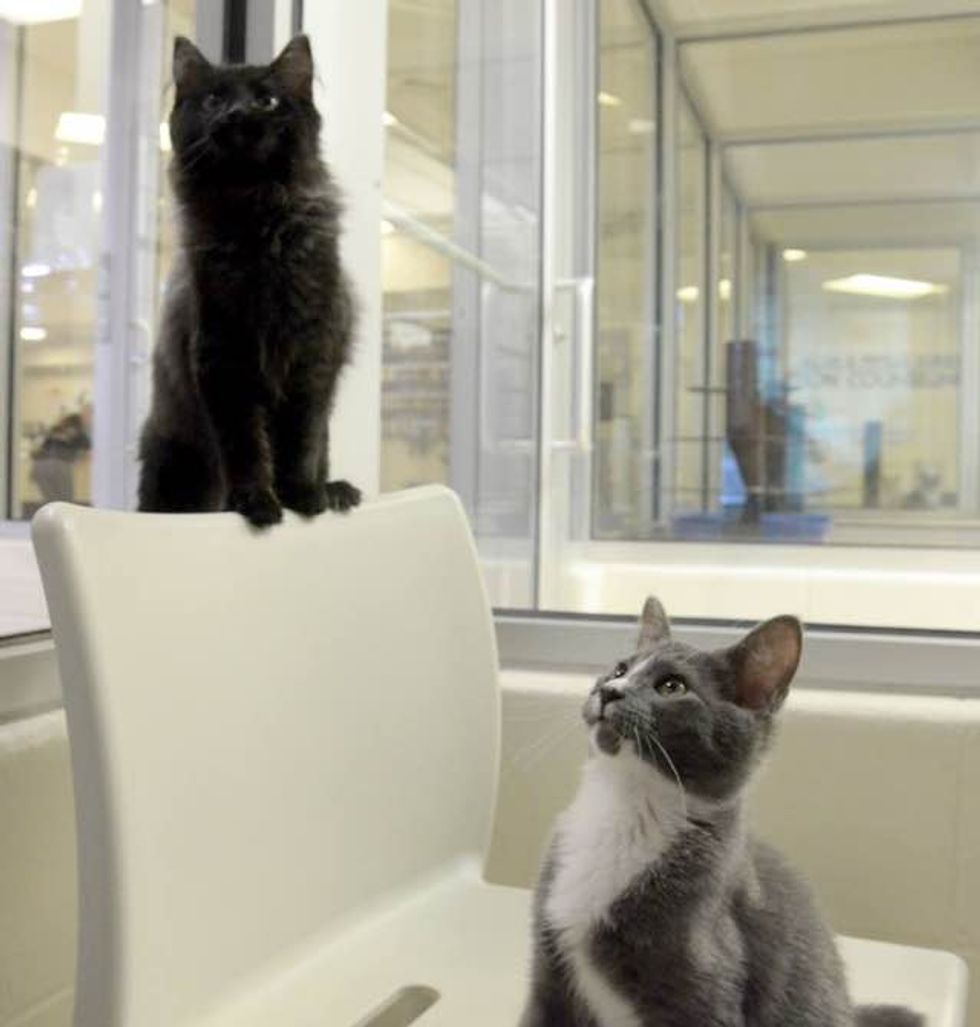 Blinkin' holding onto Hefty, his best friend for life.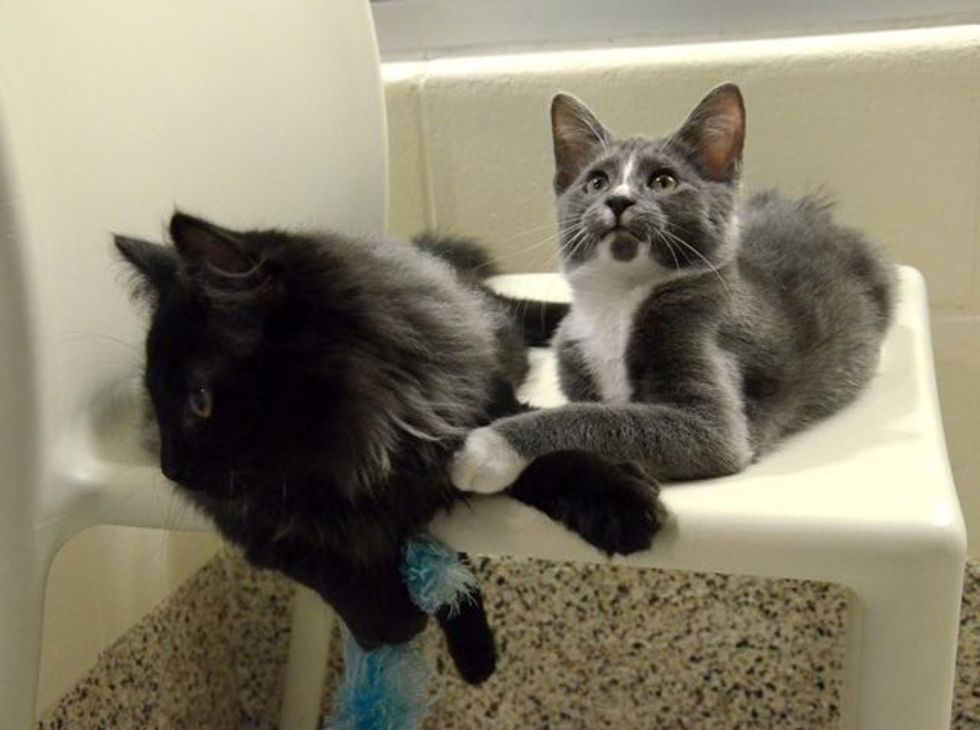 Watch video: Hefty becomes Blinkin' the blind kitten's seeing-eye guide.
Help Blinkin' and Hefty find their forever loving home! Share this story!