Sadie the shelter cat has been adopted and returned twice because she's a shy kitty. This beautiful tortie quietly sits in the corner at the shelter, and many have passed her by.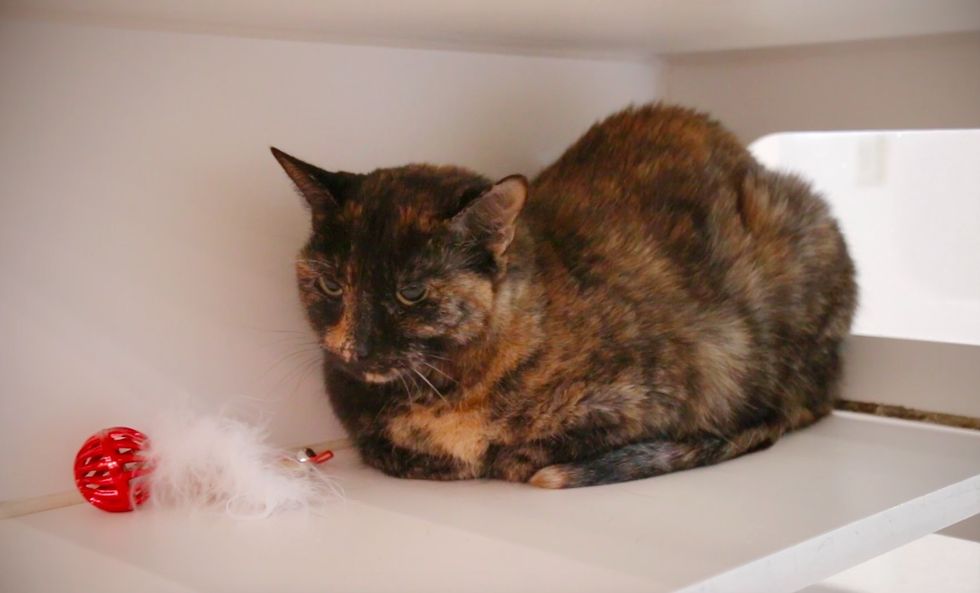 Courtesy: Atlanta Humane Society
Atlanta Humane Society (in Atlanta, Georgia) took Sadie into their care in April 2015 from one of their transport partners.
"That's more than a year that this beautiful cat has been in our care. She's very likely been looking for a forever home for at least two years," Christina Hill of Atlanta Humane Society shares with Love Meow.
Sadie was adopted and returned twice from that time until November 2015. Since then she hasn't had any luck in finding a forever home.
The 4-year-old tortoiseshell cat is a bit shy and needs time to warm up. She's been patiently waiting for someone to be patient with her and provide her a loving home, but the wait has gone on for a long time - 14 months!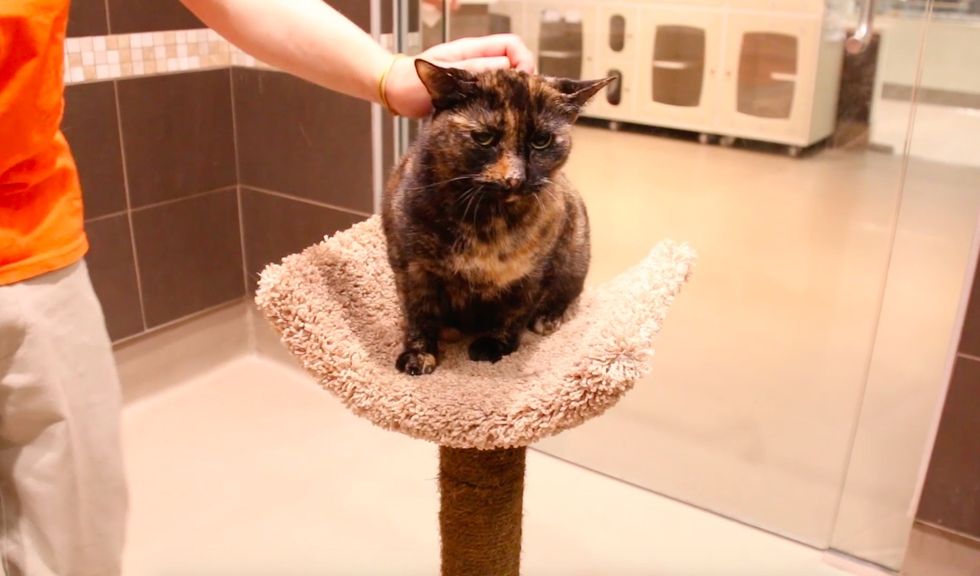 Courtesy: Atlanta Humane Society
"Our team loves her and she's definitely warmed up to 'her people'. They're always making sure she gets her daily grooming because she absolutely adores being brushed!"

All Sadie wants is love and cuddles from her own family.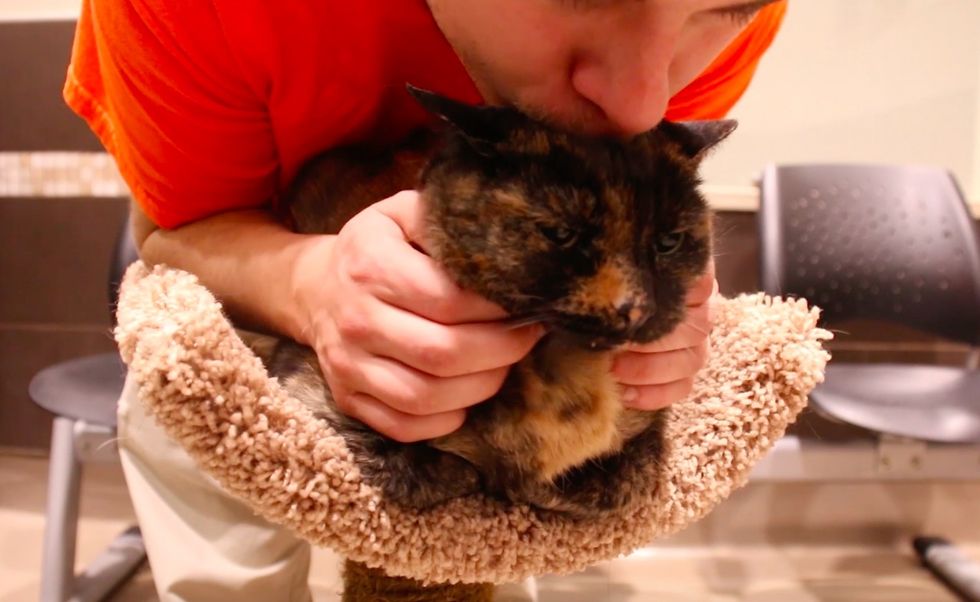 Courtesy: Atlanta Humane Society
Sadie prefers being the only pet in the house. She may be a bit shy, but the beautiful tortie has won over every volunteer's heart at the shelter.
"She prefers things on her own terms as well and has more of an independent personality, which isn't too uncommon for a cat." Sadie just needs a little bit of understanding that sometimes she needs her own space.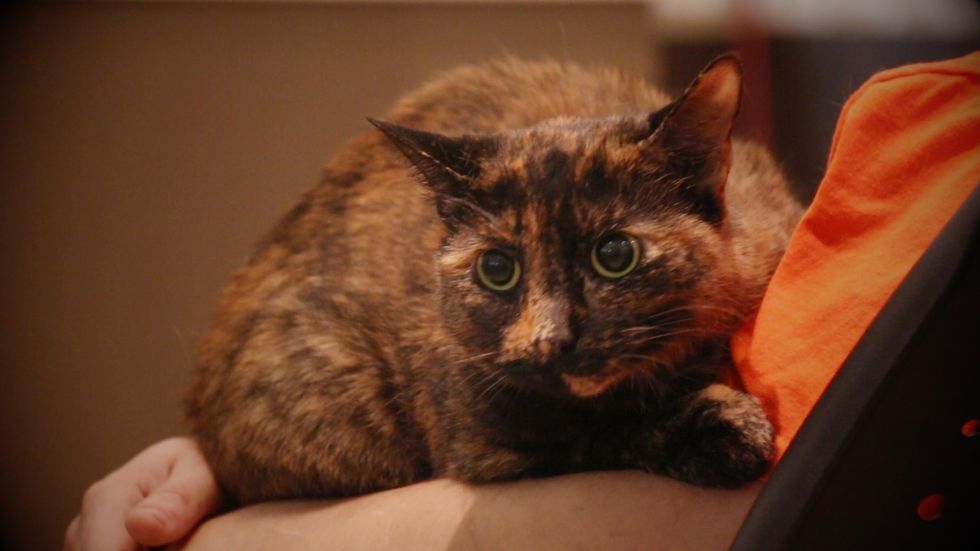 Courtesy: Atlanta Humane Society
With patience, understanding and love, Sadie would make a wonderful companion.
When she gets brushed, she purrs aloud in pure bliss.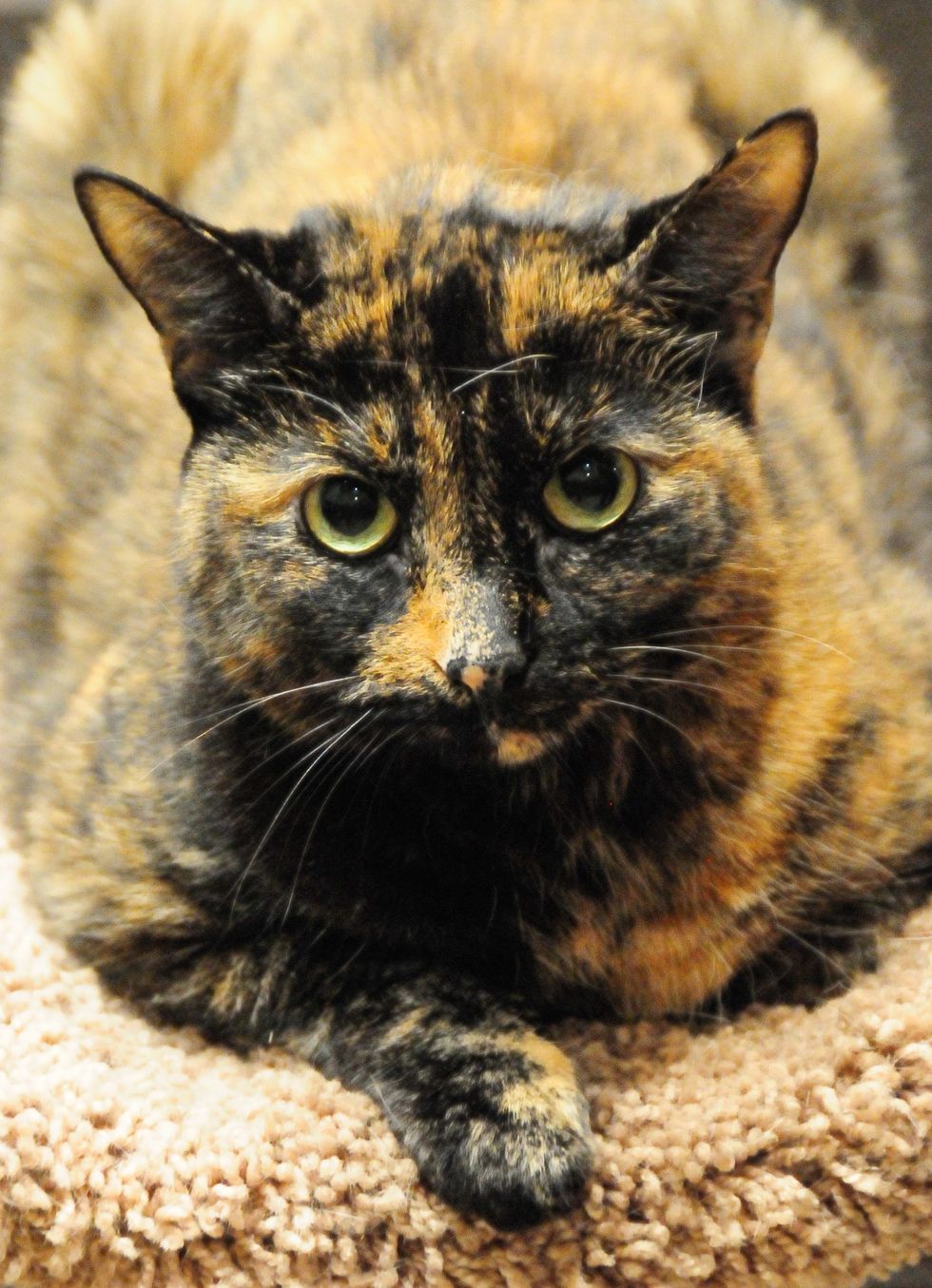 Courtesy: Atlanta Humane Society
"Sadie needs a loving home with someone who can be her friend and give her lots of love and attention."
A kiss and some head scratches make her a very happy kitty.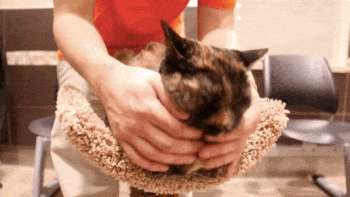 Courtesy: Atlanta Humane Society
This gorgeous shy kitty wishes to have a forever home where she can be brushed, loved, and cherished forever.
Watch this video:
Share this story and help Sadie find a forever home! If you are interested in adopting, click here for more info or email contact@atlantahumane.org. Follow Atlanta Humane Society on Facebook.
Related story: Woman Takes a Chance on Earless Senior Cat While Others Pass Him By, A Day After Adoption...