Teeny calico thinks hooman shoulders are meant for naps and cuddles. She passes out on her hooman's shoulder after having a full bottle of nommies.
"My boss Sara and her roommate bottle fed this kitten since it was two days old. This is the kitten at five weeks....asleep on my shoulder. Caitlin, also from my office, ended up taking the kitten home as her new pet," said Melissa.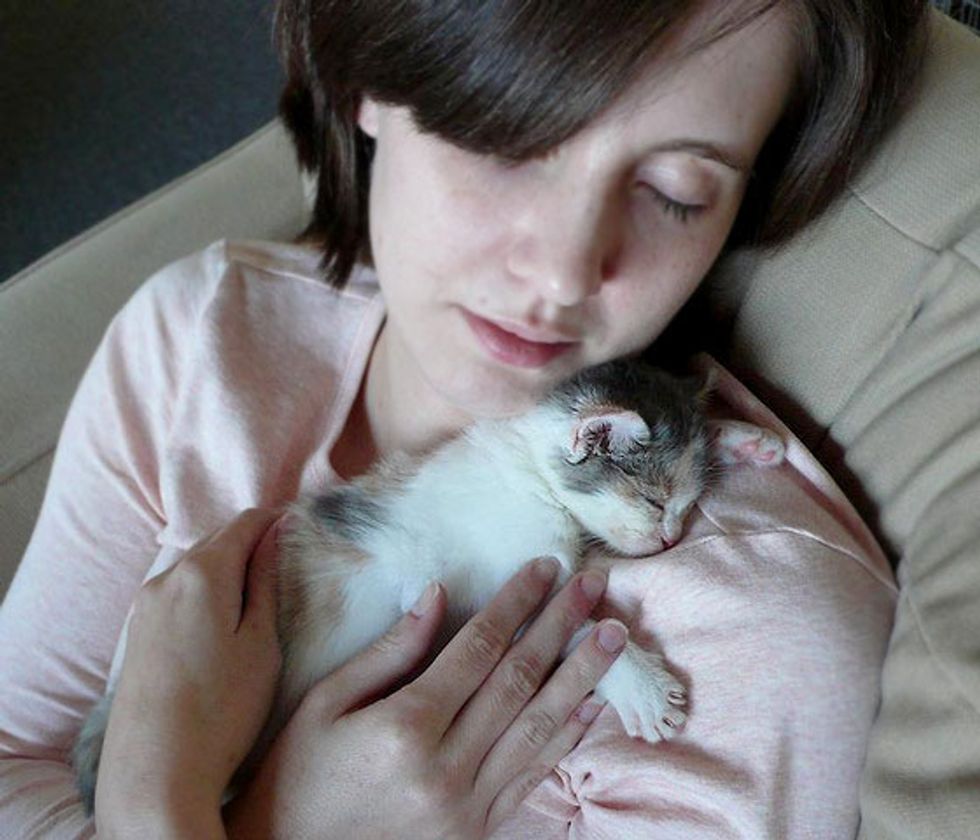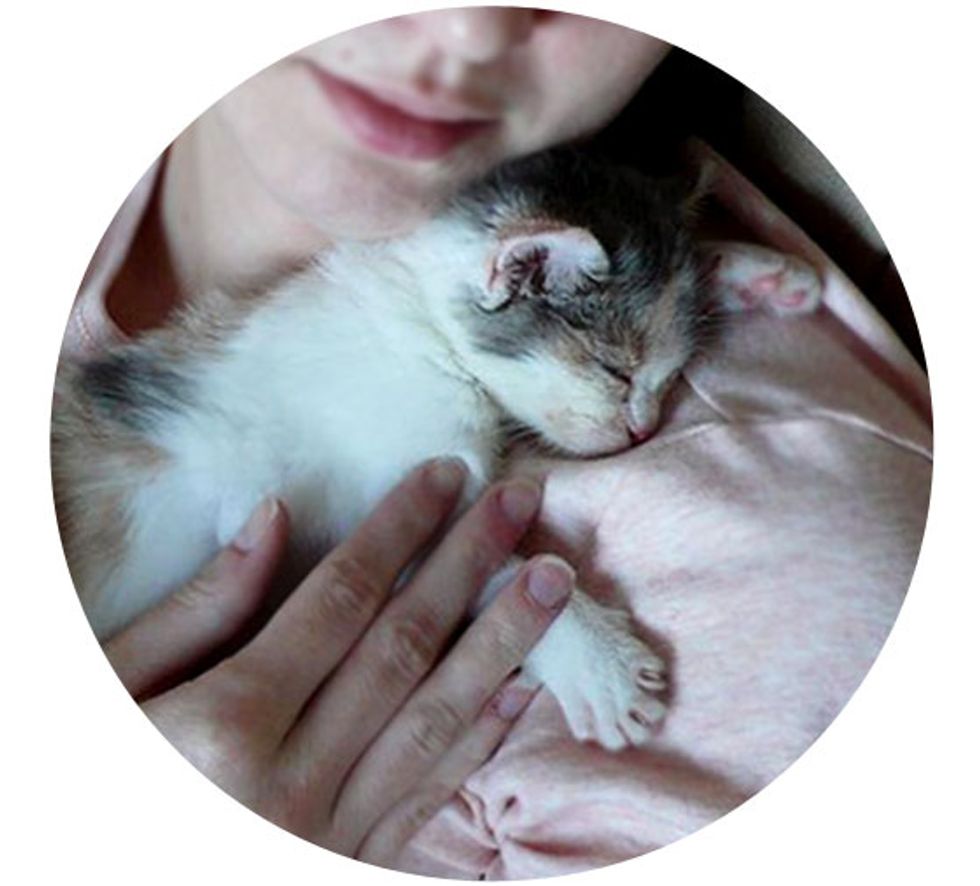 Photo by ©Melissa (flickr: Melijade).