Mouse the cat was very scared when he was rescued from an uncertain fate. He cried every day at his foster home until a little kitten came along.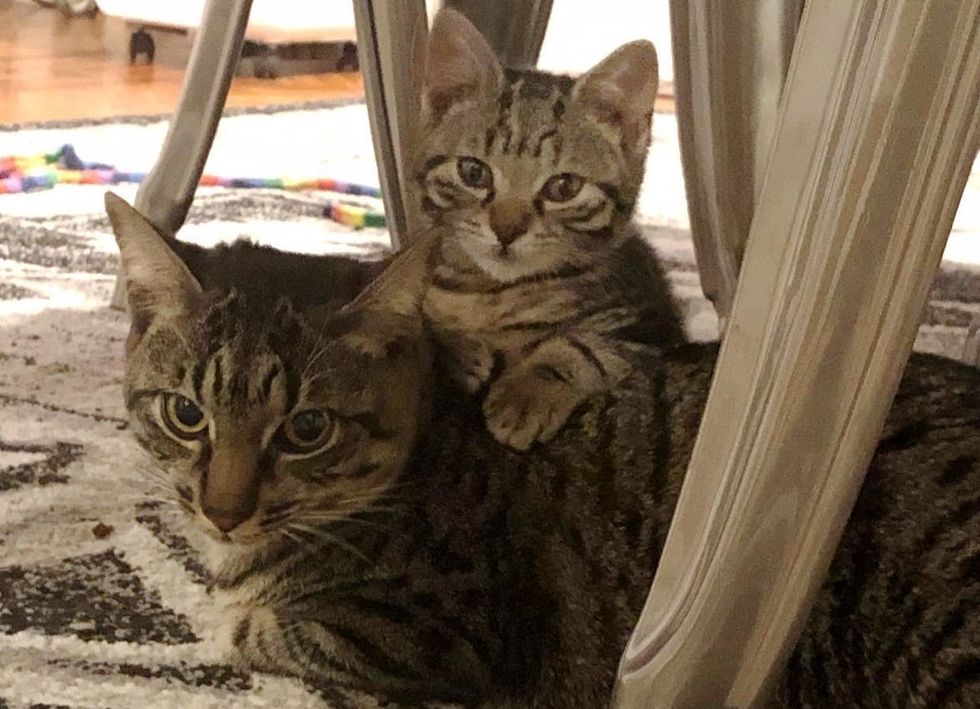 Fuzzy Butt Rescue And TNR
Nikki, founder of Fuzzy Butt Rescue (a cat rescue group in Brooklyn, New York) pulled Mouse from a city shelter early this year, so he could get a chance at a better life.

For a while, Mouse cried nonstop at his foster home and couldn't stand being alone. "He came to us frightened and traumatized," Nikki shared with Love Meow.
"We believe he was probably bonded to a cat from the hoarding situation he came from, and being separated from him at the city shelter added to his stress and behavioral issues."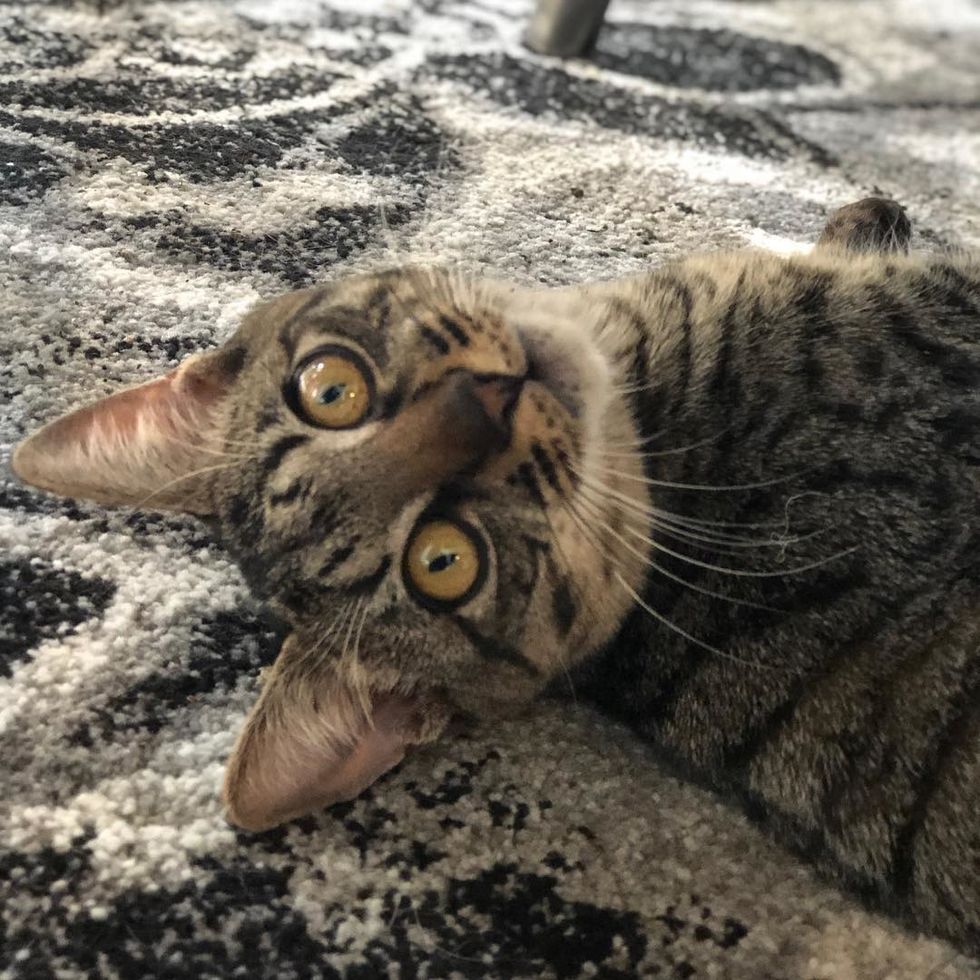 Fuzzy Butt Rescue And TNR
Late March, Nikki was contacted about a kitten that had been found on the streets. The tabby, named Sazón, was all alone and needed a friend — Nikki immediately thought of Mouse.
Sazón was outgoing, confident and very playful. She quickly settled into her foster home and started running around the room like she owned the place.

When Nikki introduced the two tabbies, Mouse was instantly smitten. "It was love at first sight for sweet Mouse who was so desperate for a friend," Nikki told Love Meow.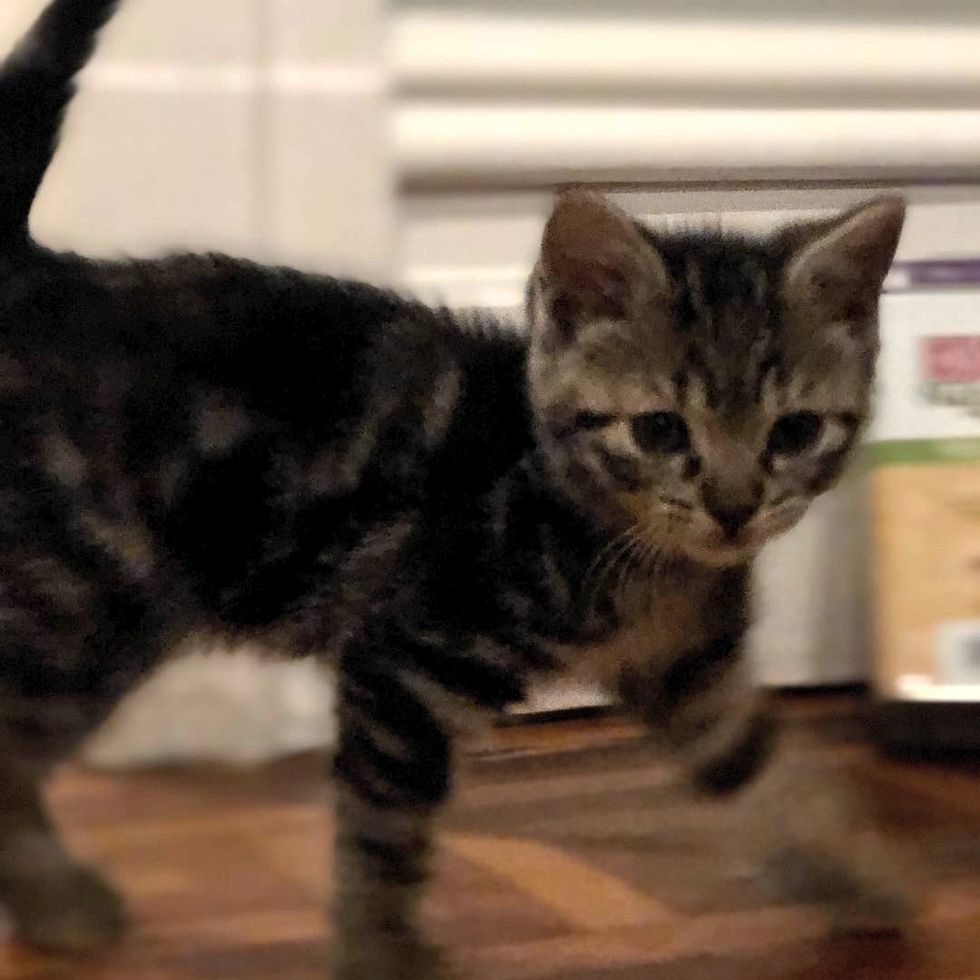 Fuzzy Butt Rescue And TNR
On the other hand, Sazón was a bit hesitant and unsure about her feline admirer, who insisted on following her everywhere she went. Despite trying to have some space of her own, Mouse continued to persuade her to be his friend.

That night, Mouse stopped crying for attention and just relaxed in Sazón's presence. He was completely enamored by his new sister, giving her baths and showering her with cuddles.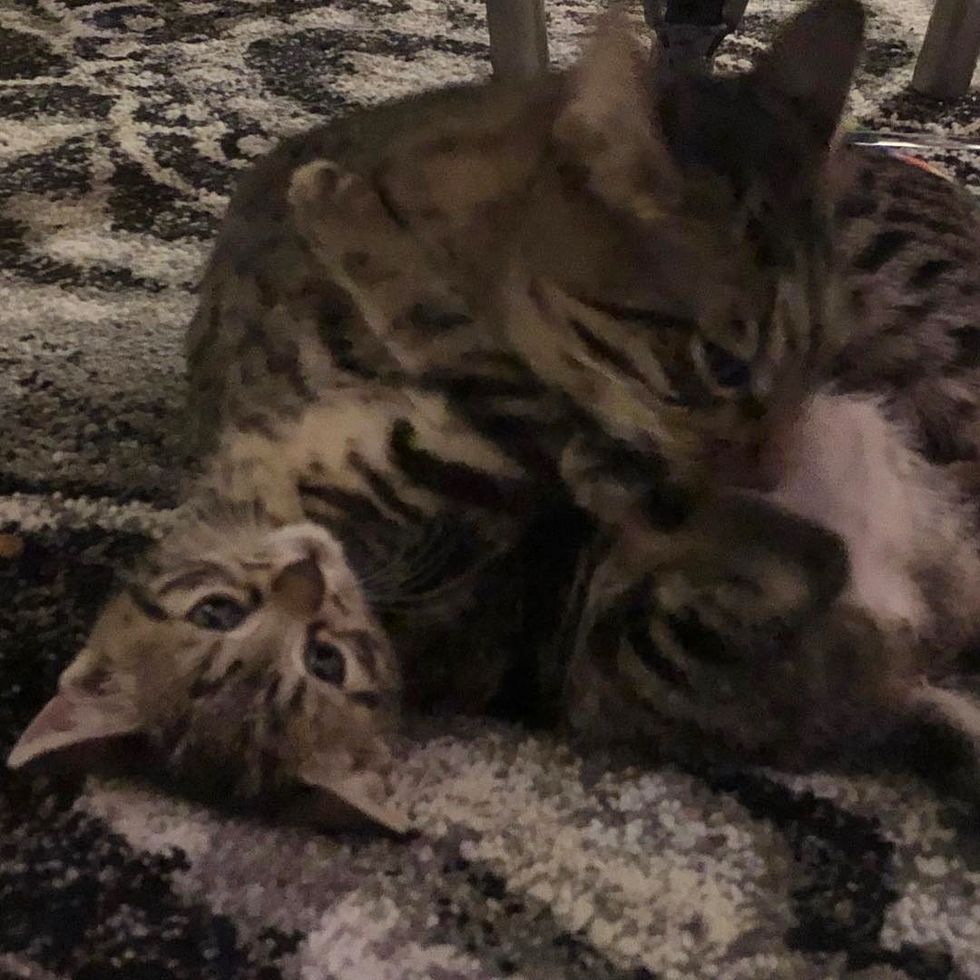 Fuzzy Butt Rescue And TNR
Mouse started to come out of his shell and play like a kitty again. After a couple of days, Sazón accepted him, and has been his little shadow ever since.
No matter how roughly Sazón plays with Mouse, he doesn't mind and just keeps on purring.
Over the next few months, their bond grew stronger, and it became apparent that they could not be separated.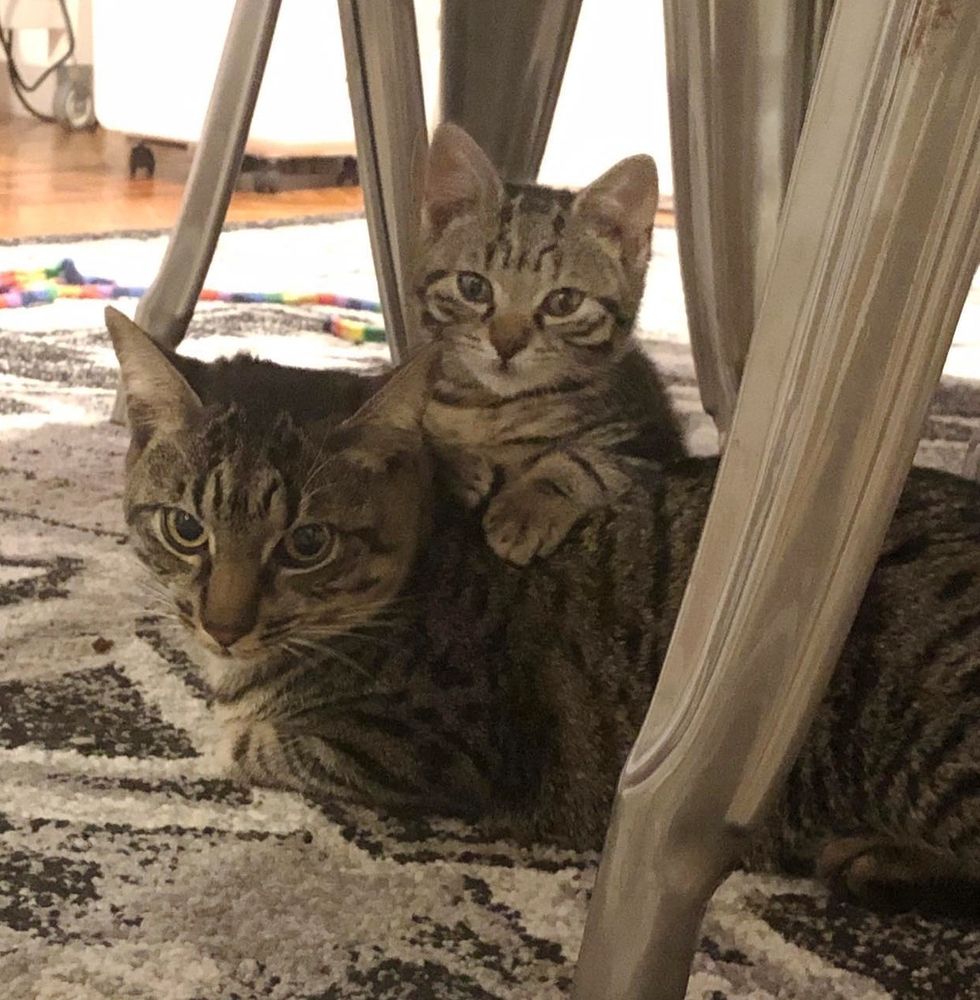 Fuzzy Butt Rescue And TNR
"They're never far from one another. He's definitely a big brother figure to her, and she looks to him when she is unsure of a situation," Nikki told Love Meow.

Watch the two best friends in this cute video:
Shy Cat and Kitten - best friendsyoutu.be
Sazón has brought out the playful and joyous side of Mouse.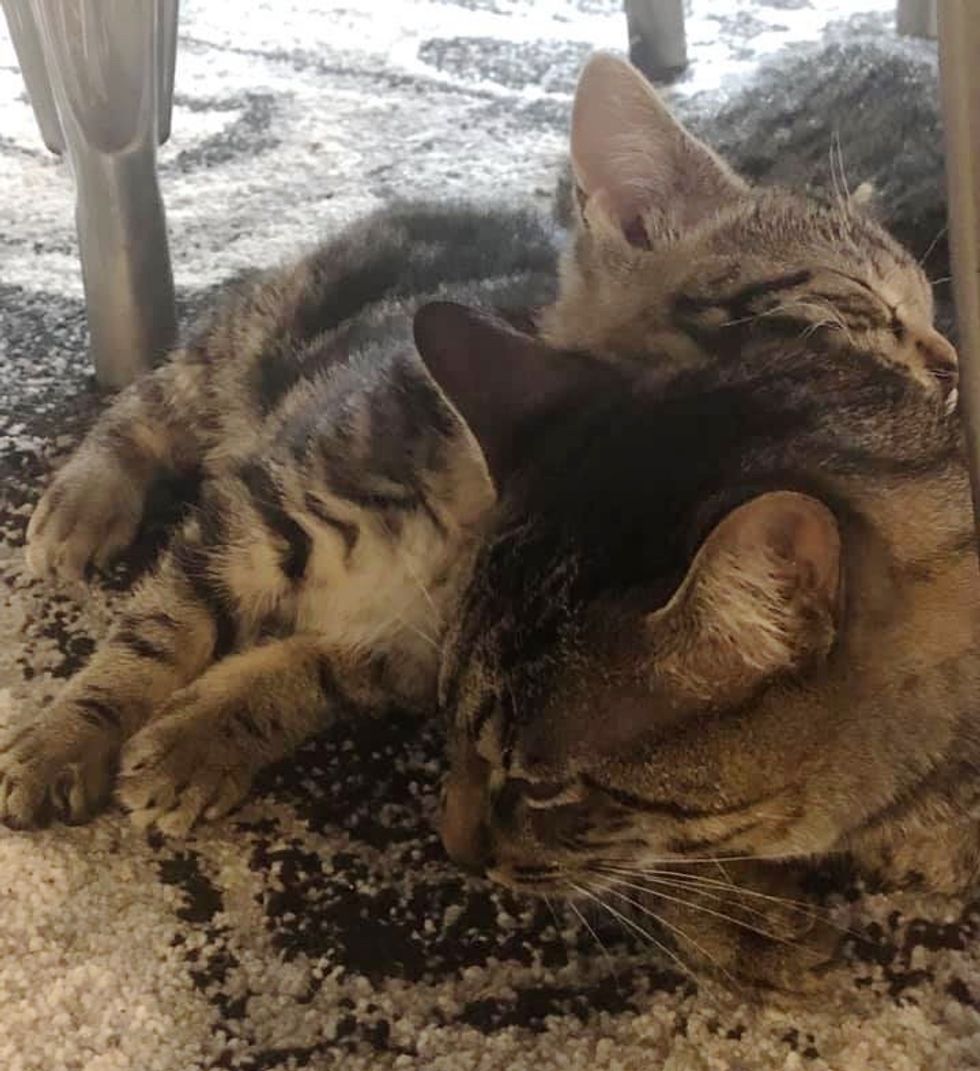 Fuzzy Butt Rescue And TNR
Now, the big tabby can walk with his tail held high and is so much calmer as if he knows he will never be alone again.

They do everything together. When one starts playing, the other joins in the fun.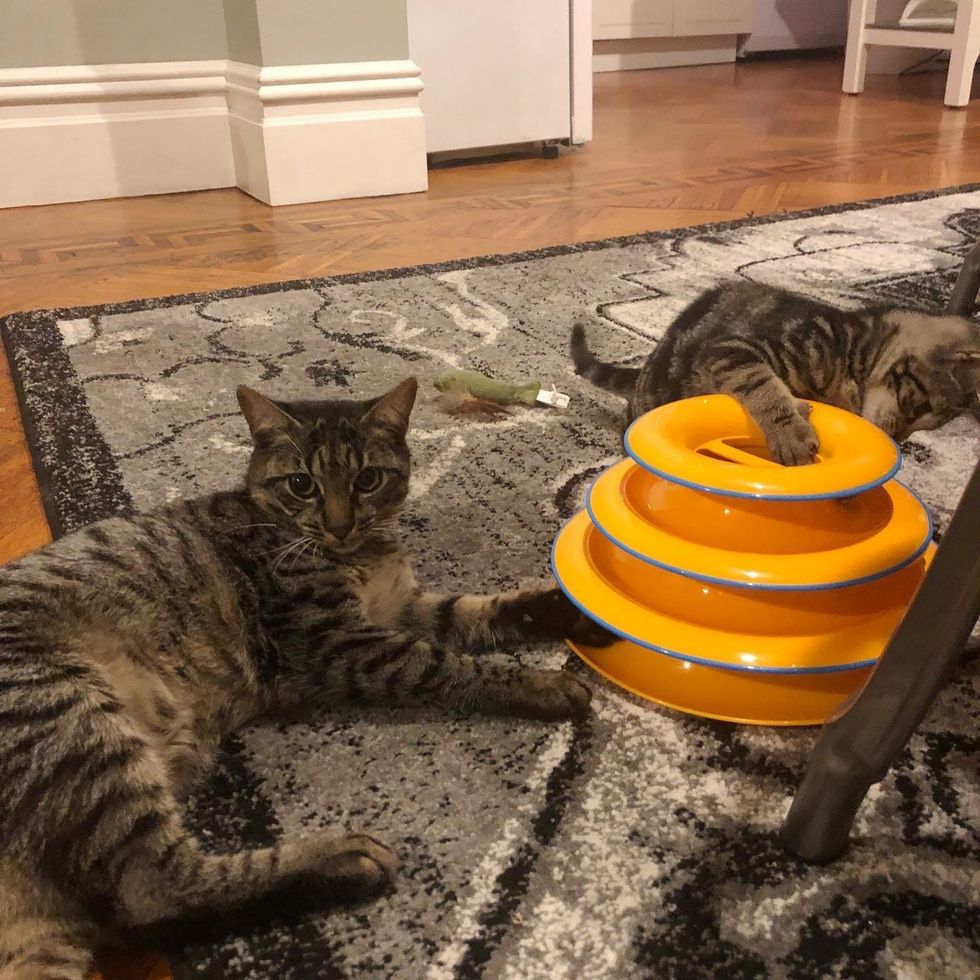 Fuzzy Butt Rescue And TNR
"Mouse is a little on the shy side to start but that quickly fades once he knows you," Nikki said.
"Sazón is a nut who loves to copy her 'big brother', but thankfully Mouse is a much calmer older kitten."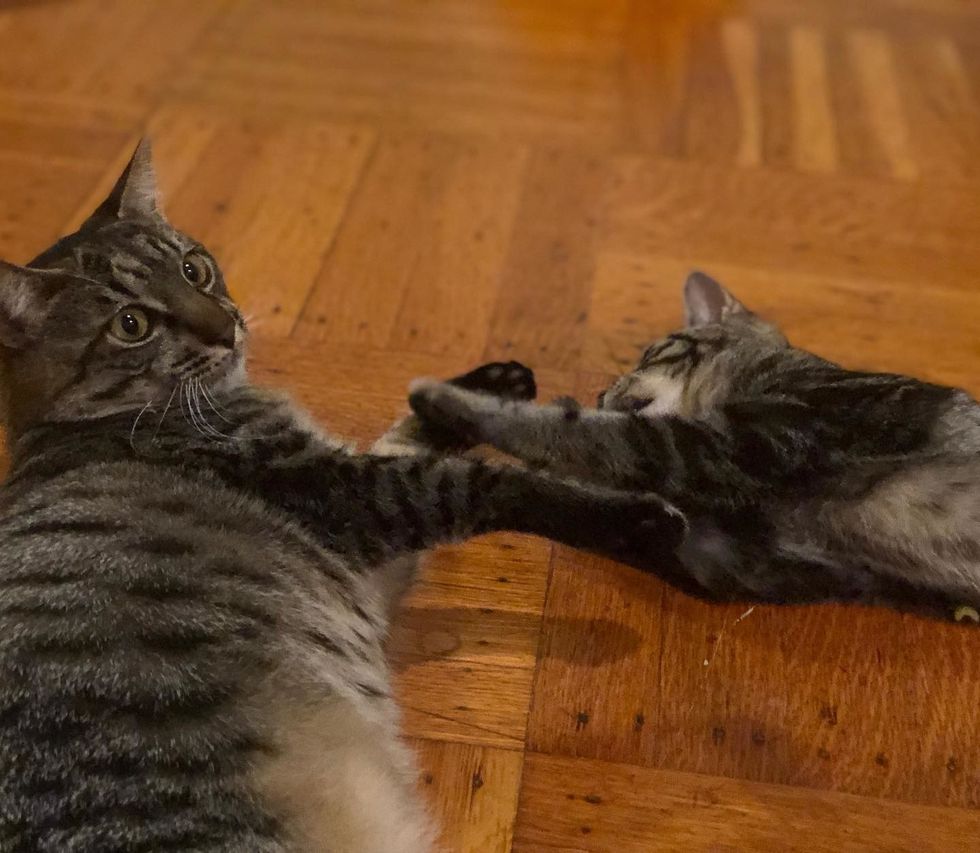 Fuzzy Butt Rescue And TNR
The once frightened tabby boy they met at the shelter, has blossomed into a confident, happy cat.
After months of waiting, the two best friends are more than ready to find a place to call their very own.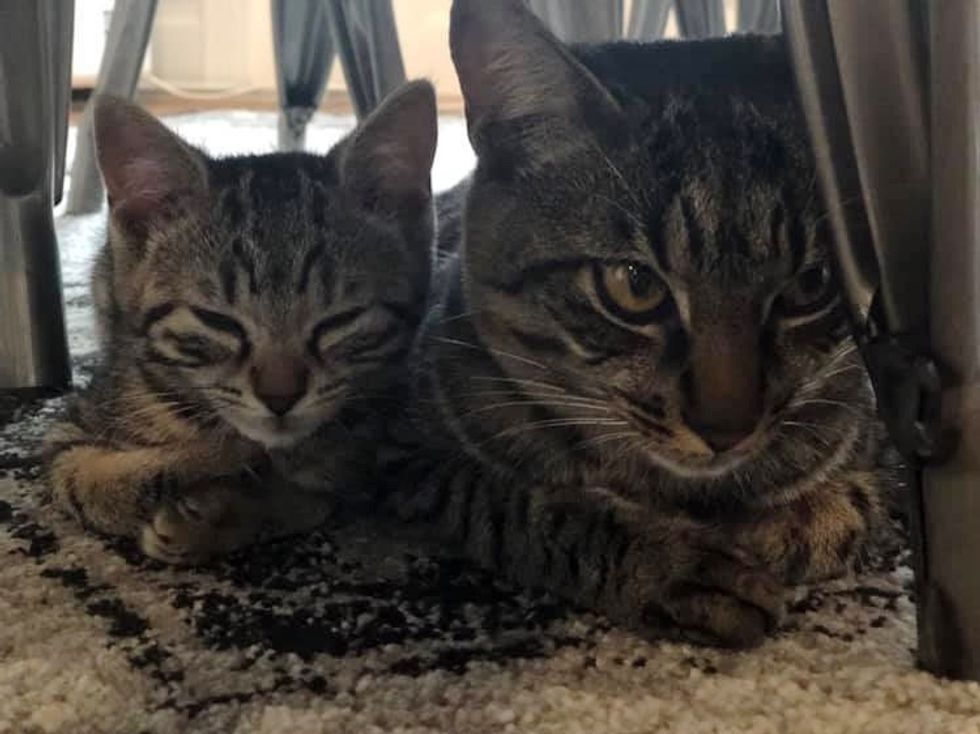 Fuzzy Butt Rescue And TNR
"These two are a pair of amazing kitties, and they've been waiting for a while for their home to come along."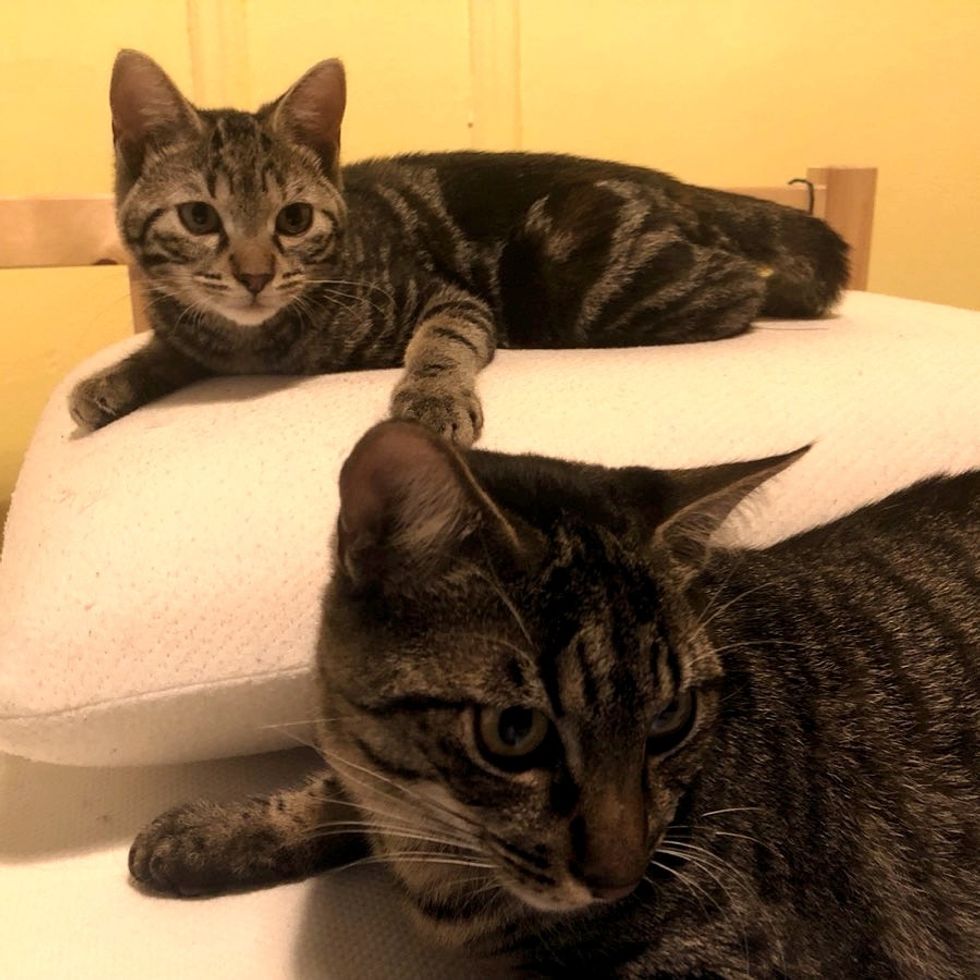 Fuzzy Butt Rescue And TNR
Share this story with your friends. If you are interested in adopting the pair, click here for more info. Follow Fuzzy Butt Rescue on Facebook and Instagram.
Related story: Couple Found Kitten Hiding Behind Blanket, They Gave Her a Cuddle and It Changed Everything