A litter of tiny gray kittens were given a second chance at life before they were even born.
The owner of the mother cat wasn't interested in having the kittens, and unwilling to let the cat mom give birth and found a vet to do the spay-abort.  "Apparently the mama was someone's pet, and unspayed, and they were getting help from the SPCA to get a low-cost spay done," said Kimberly Jennery from Bitten By A Kitten Rescue, a small rescue group in San Pablo, California. The vet who handled this case really tried to arrange it so that it allowed the mother to give birth, but the owner didn't want the kittens, so Kimberly came to the rescue and took in the litter of six.
"They are getting fatter by the minute and turning into real little kitten persons! They are 4 boys, and 2 girls."
6 kittens saved to be born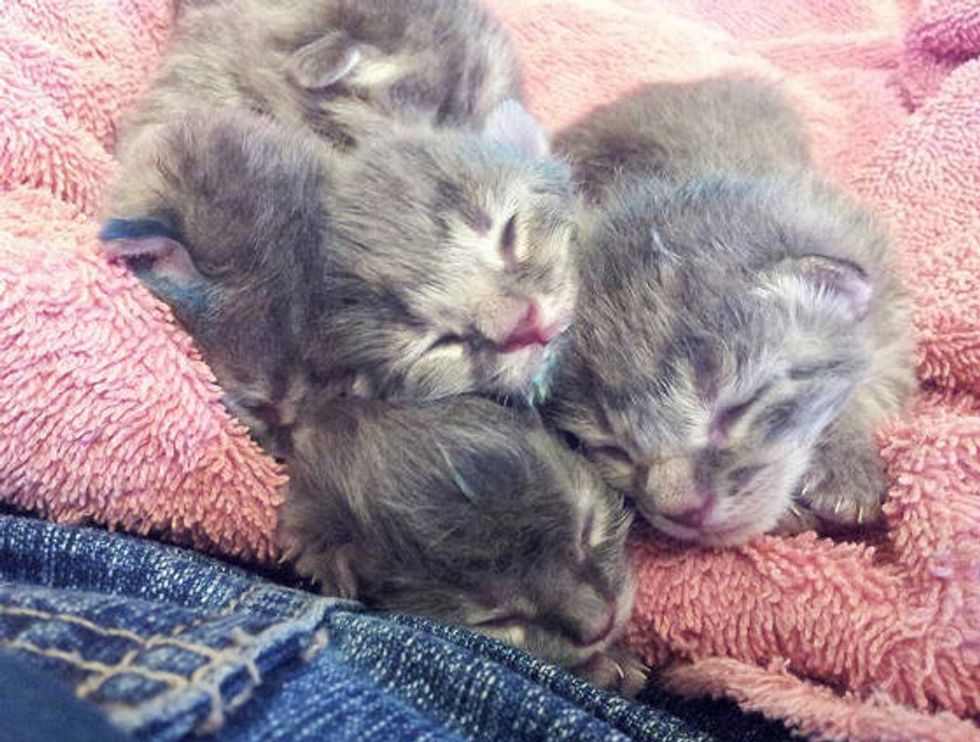 Food time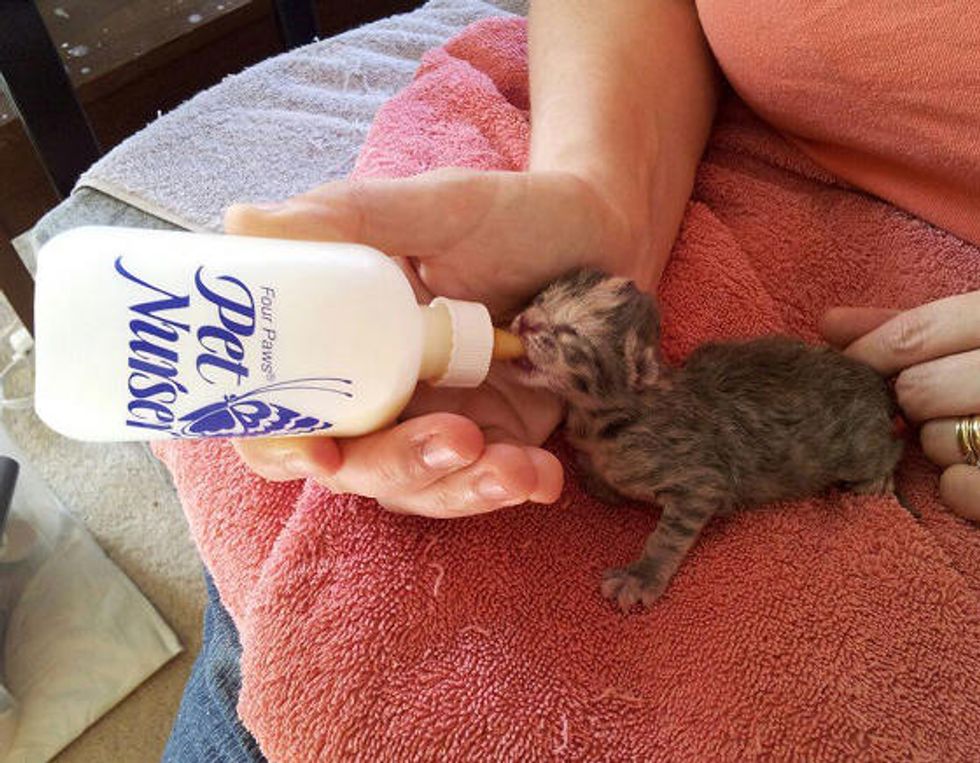 Tiny bitty ball of fur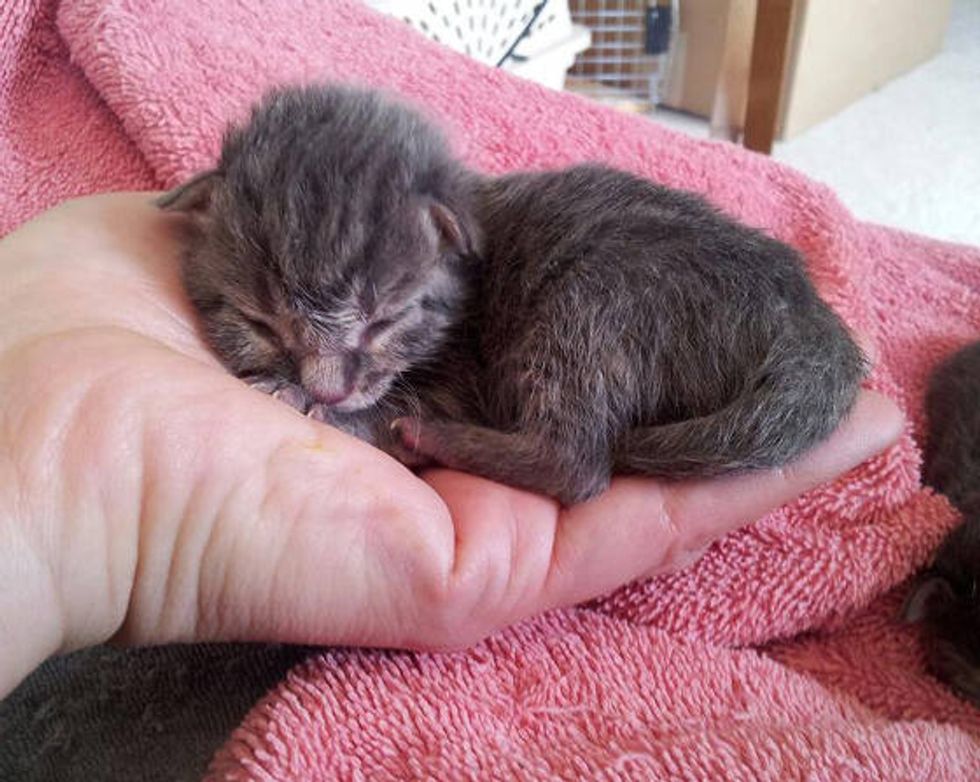 They love to snuggle together in their little kitten bed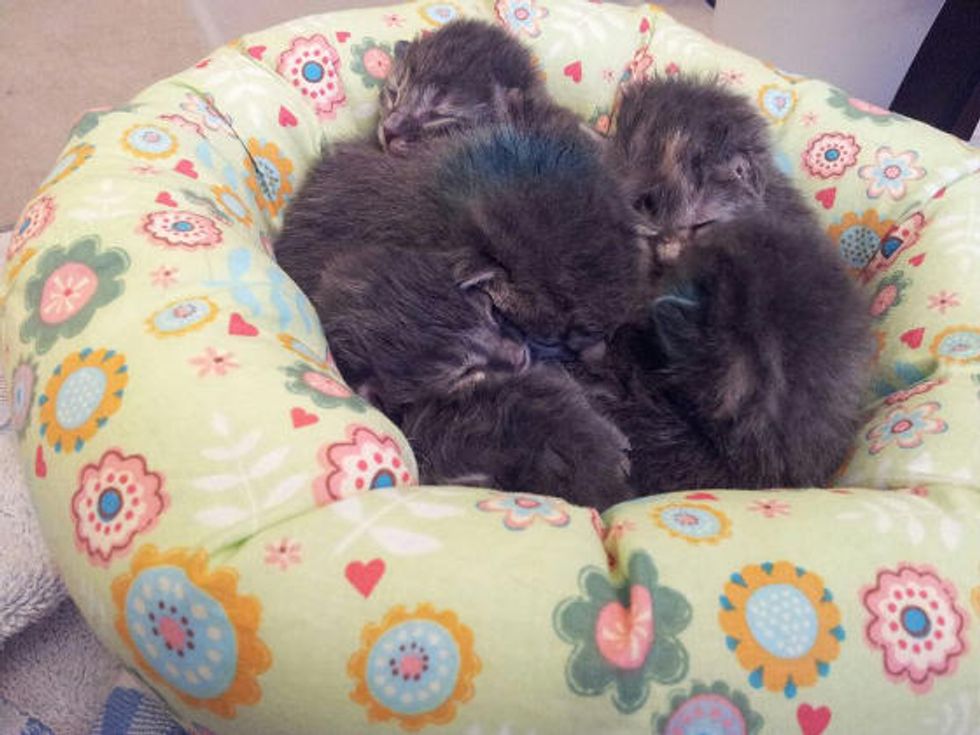 Photos courtesy of ©Kimberly Jennery. More Kimberly's fosters at her blog, Bitten By A Kitten Rescue (Follow their updates on Facebook, More photos).