Her name is Sophie Ann who was found near a house. "(She) was the only kitten still alive from her litter, and my mom gave her to me to try and save. She was so tiny and sick! But this little girl has so much spirit, it didn't take her long and she was bouncing around like a healthy little kitten," said Candi.
Sophie loves her big "brother" Silas who adopted her soon after she moved into her forever home. Silas watched Sophie grow and the two are inseparable.
Sophie was found near a house. She was the only kitten that survived from her litter. They took her in and nursed her back to health.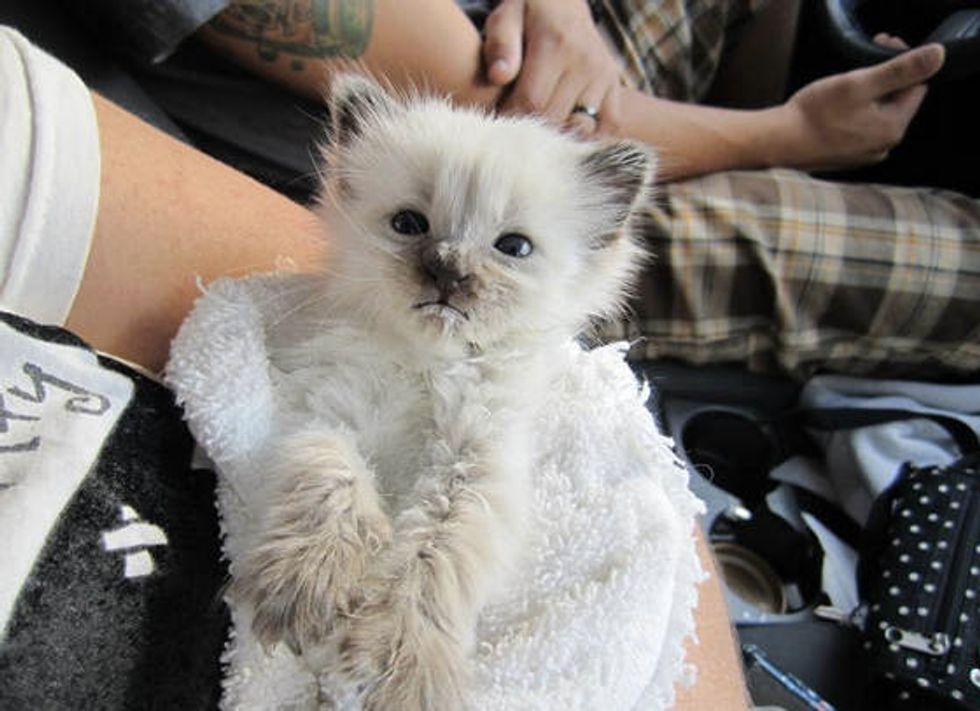 Soon after she arrived in her new home, Silas the cat took to the little one and became her big brother.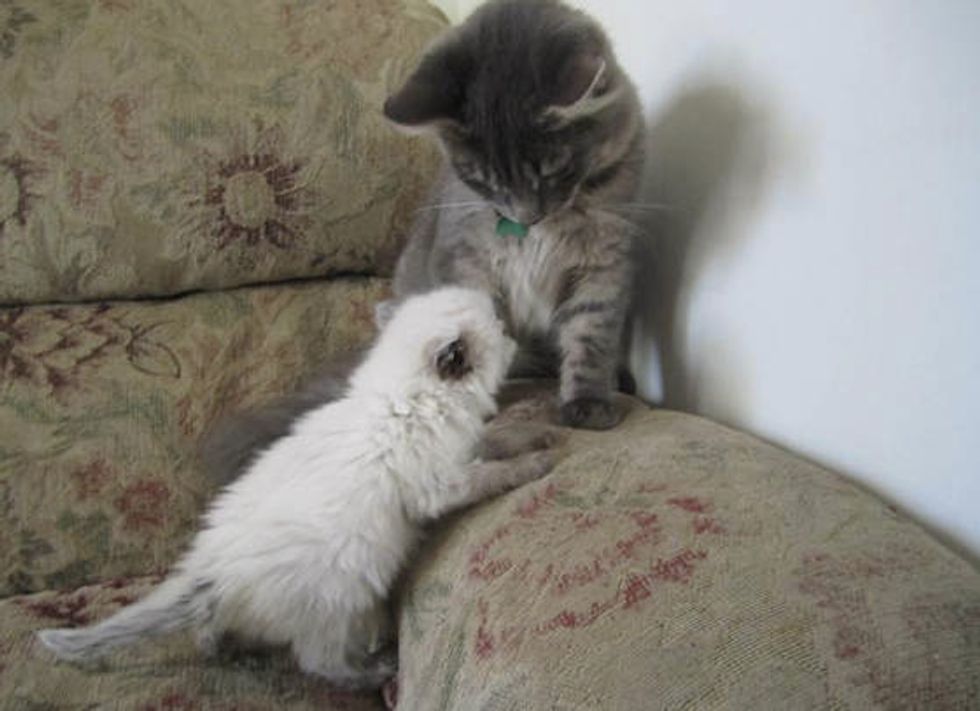 Sophie loves to snuggle with him...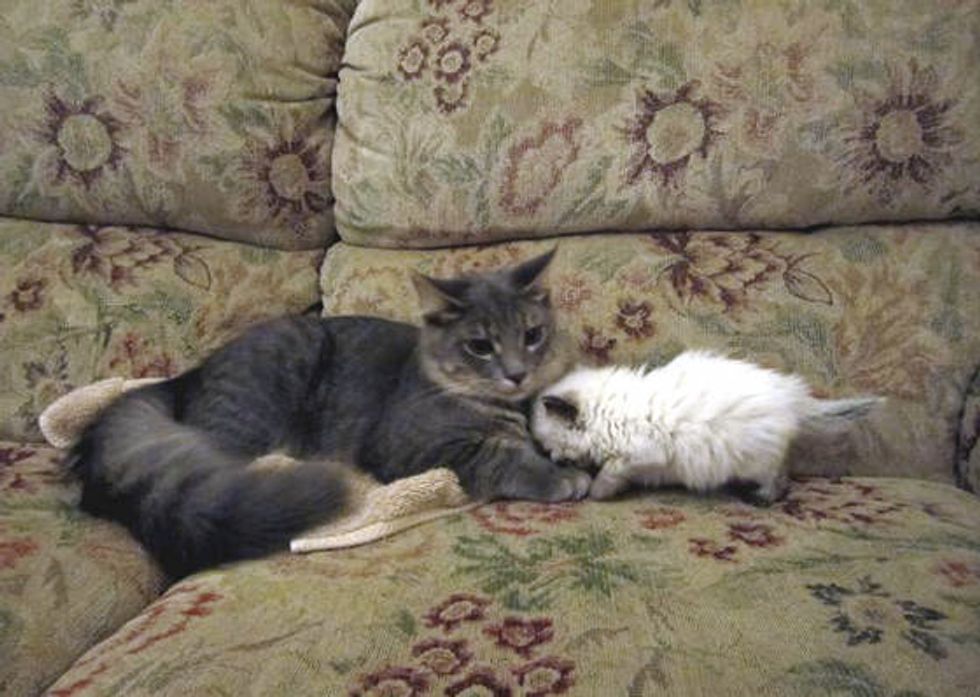 ...and follow him around.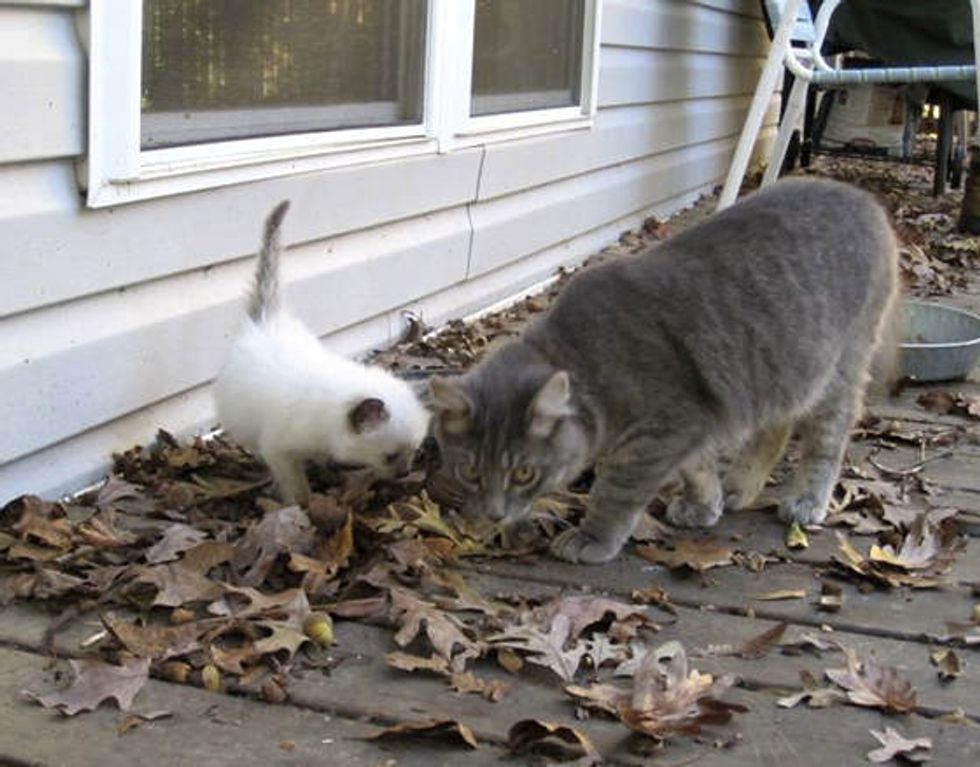 They are never far away from each other.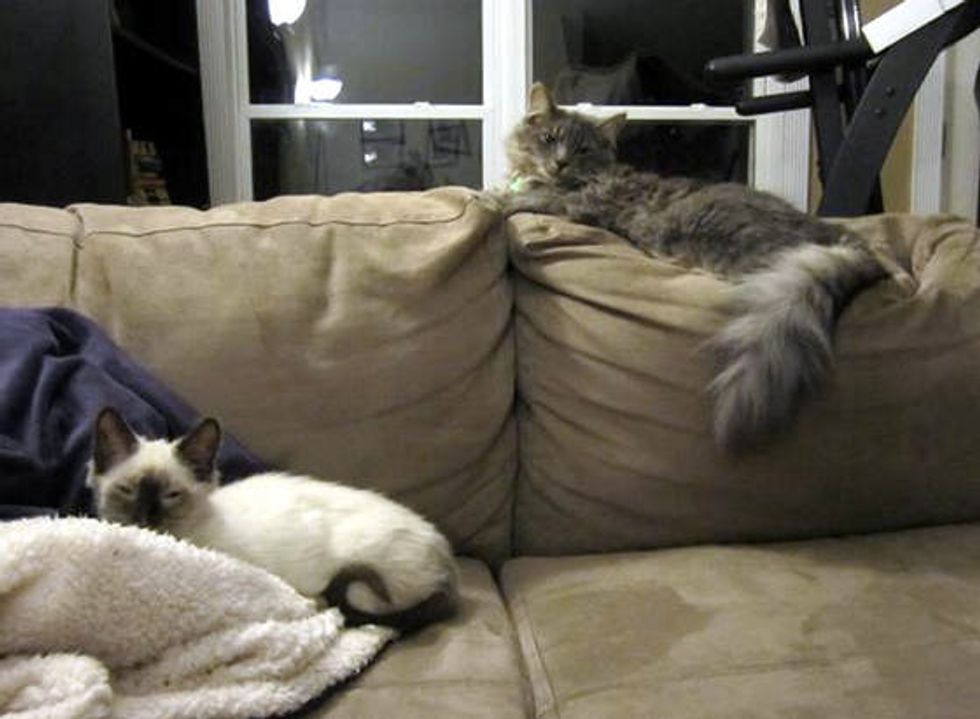 Silas watched Sophie grow into a beautiful cat. Here she is looking out the window with her cat "siblings."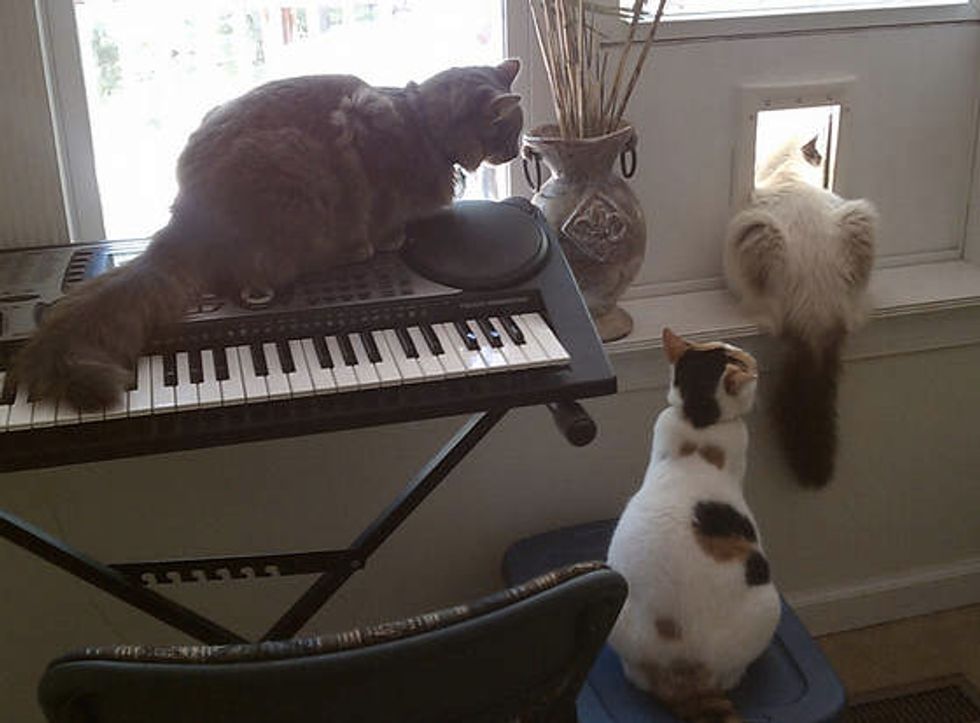 This is Sophie when she was tiny.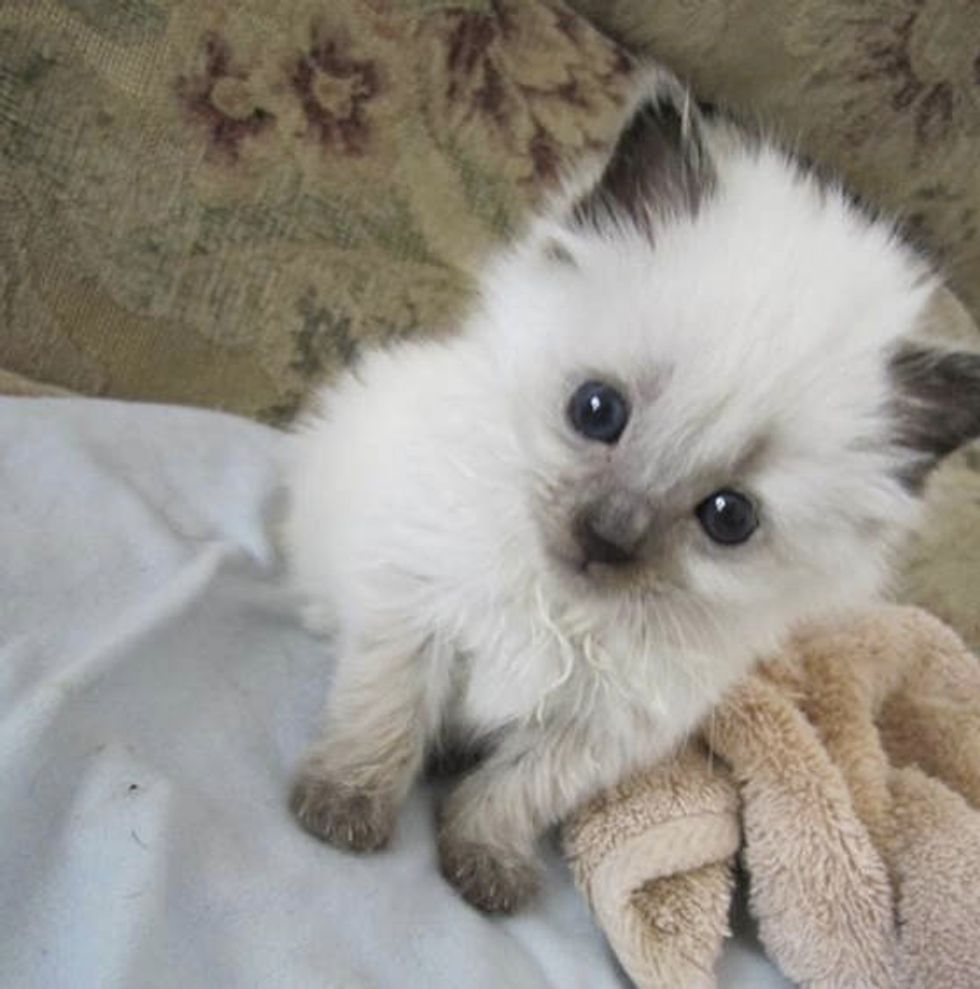 Now she's grown into a gorgeous lady cat.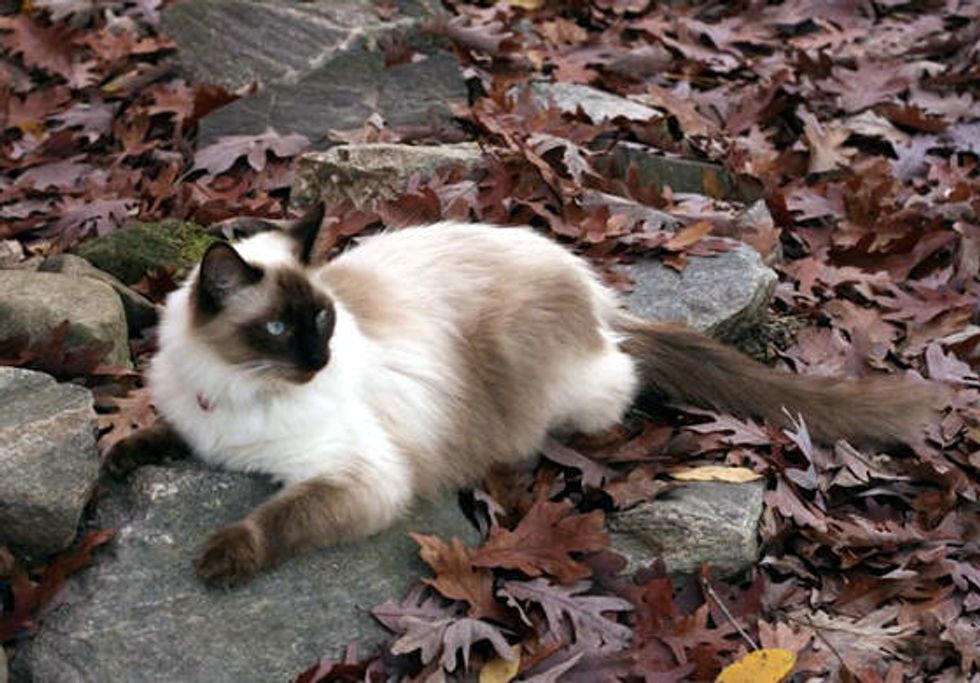 Photo courtesy of Candi. (flickr: loveberries).