A friendly stray cat showed up on a family's doorstep and decided to move in.
When she saw the door open, she followed the home owners into their house and made herself right at home.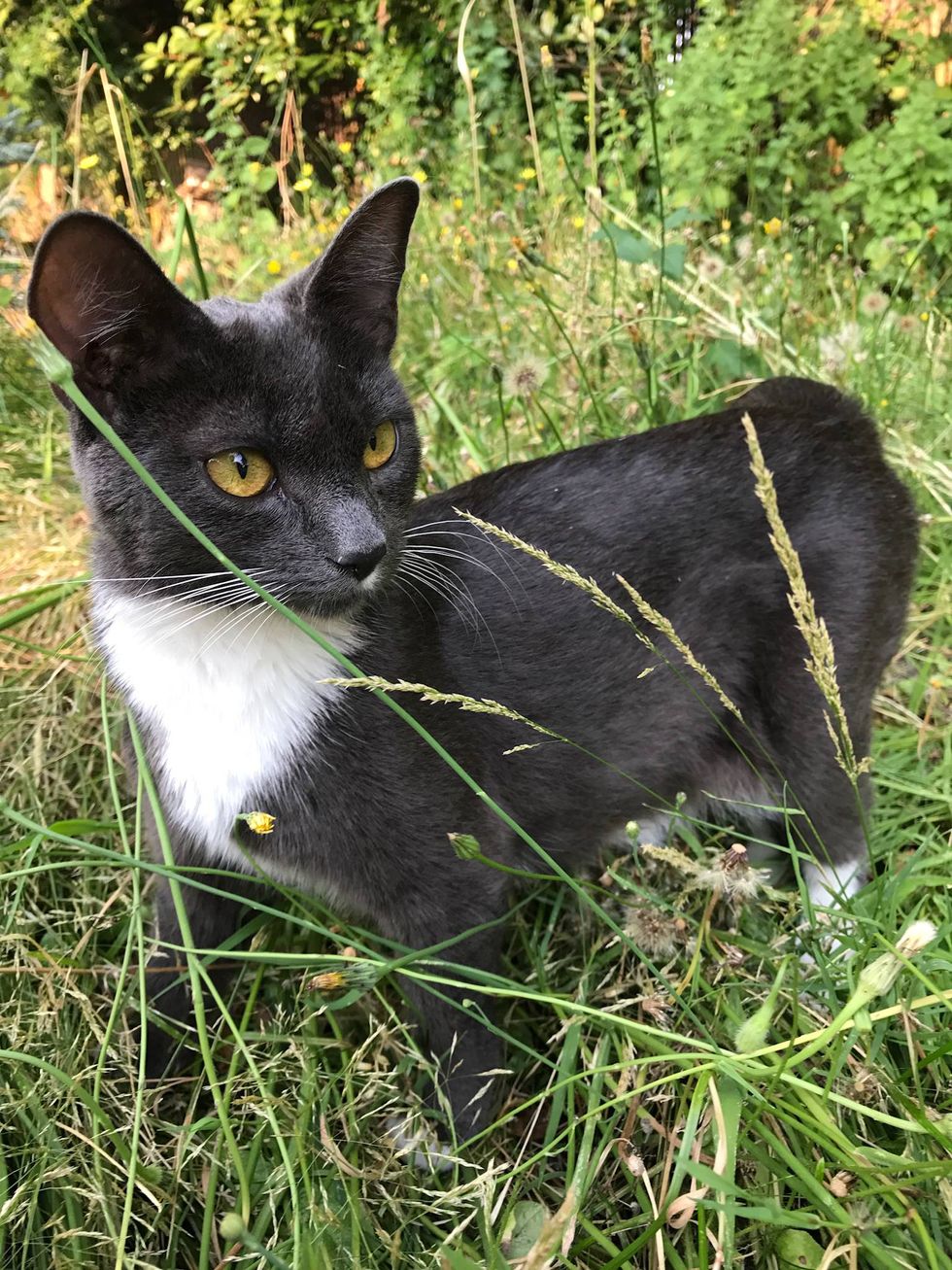 imgur/tinytinkingdom
It was on a hot summer day in August, when imgur user tinytinkingdom spotted a gray and white kitty outside her house all alone. The kitty didn't have a collar and no one in the neighborhood claimed her.

After a trip to the vet, they couldn't find a microchip. Knowing that the kitty had picked their place as her own, the family was happy to oblige and officially welcomed her into her new abode.
"She was happily relaxing indoors from the heat of 105 F (40.5 C). She's safe with us. Welcome home little girl!"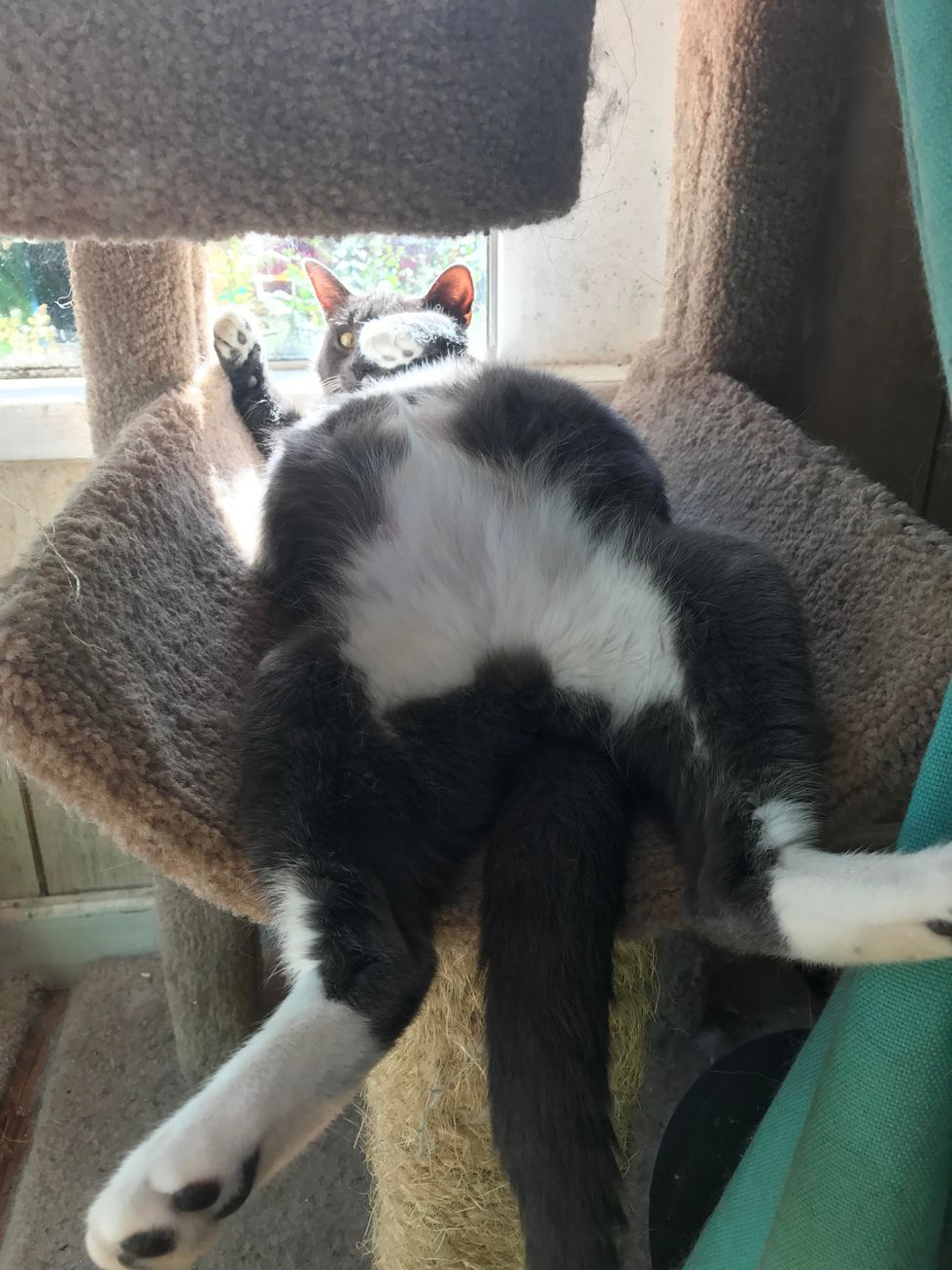 imgur/tinytinkingdom
Soon her belly began to grow and it kept getting bigger and rounder. The vet later determined that the kitty was pregnant with "probably three" babies.
Turned out, the kitty was looking for a safe and comfortable place for her kittens and decided that this family, whom she had never met, would be the perfect fit. She couldn't have been more right.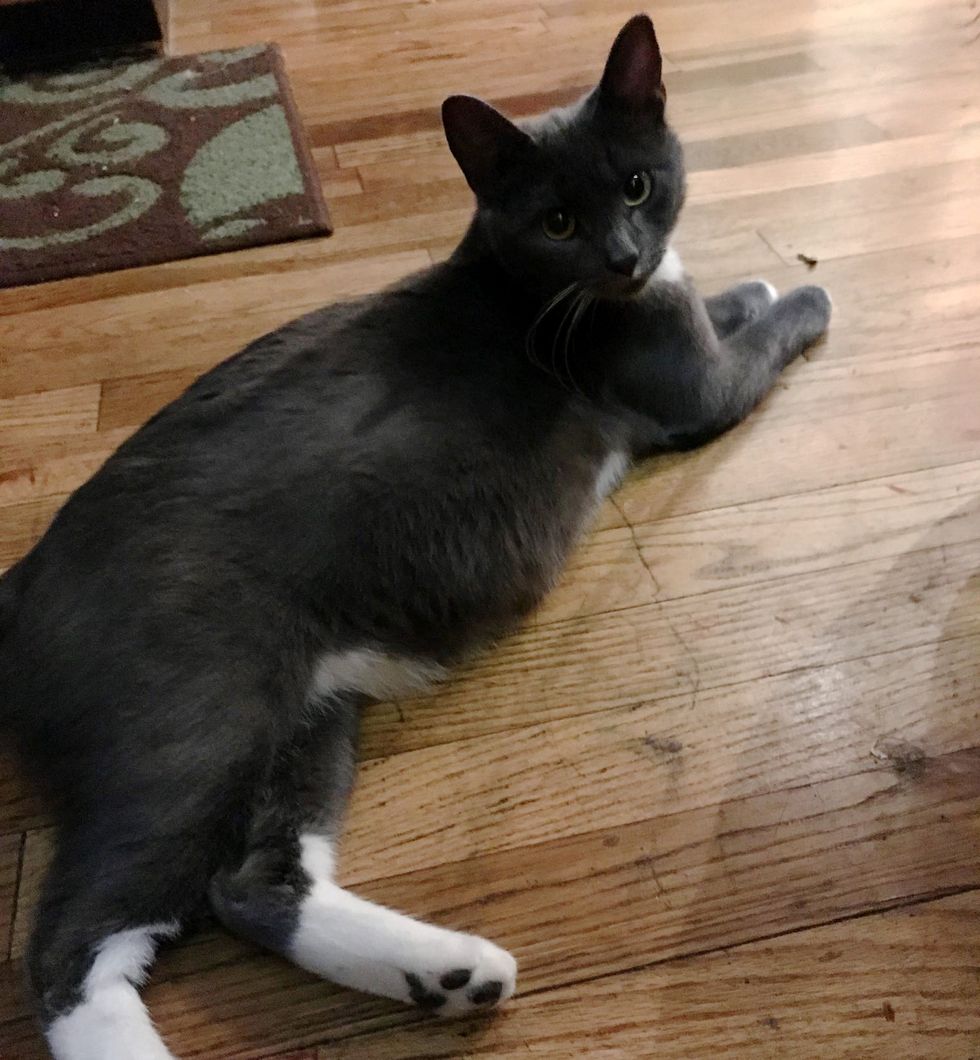 imgur/tinytinkingdom
The couple had four cats, one tortoise, a large aquarium of fish before they met Mama Cat. When they saw her looking for shelter and food, they simply couldn't say no.
After weeks of waiting, mama's belly finally popped! She surprised the couple with six tiny kittens instead of three (what the vet predicted). One of them sadly didn't survive, but the rest of the kittens were eating like champs.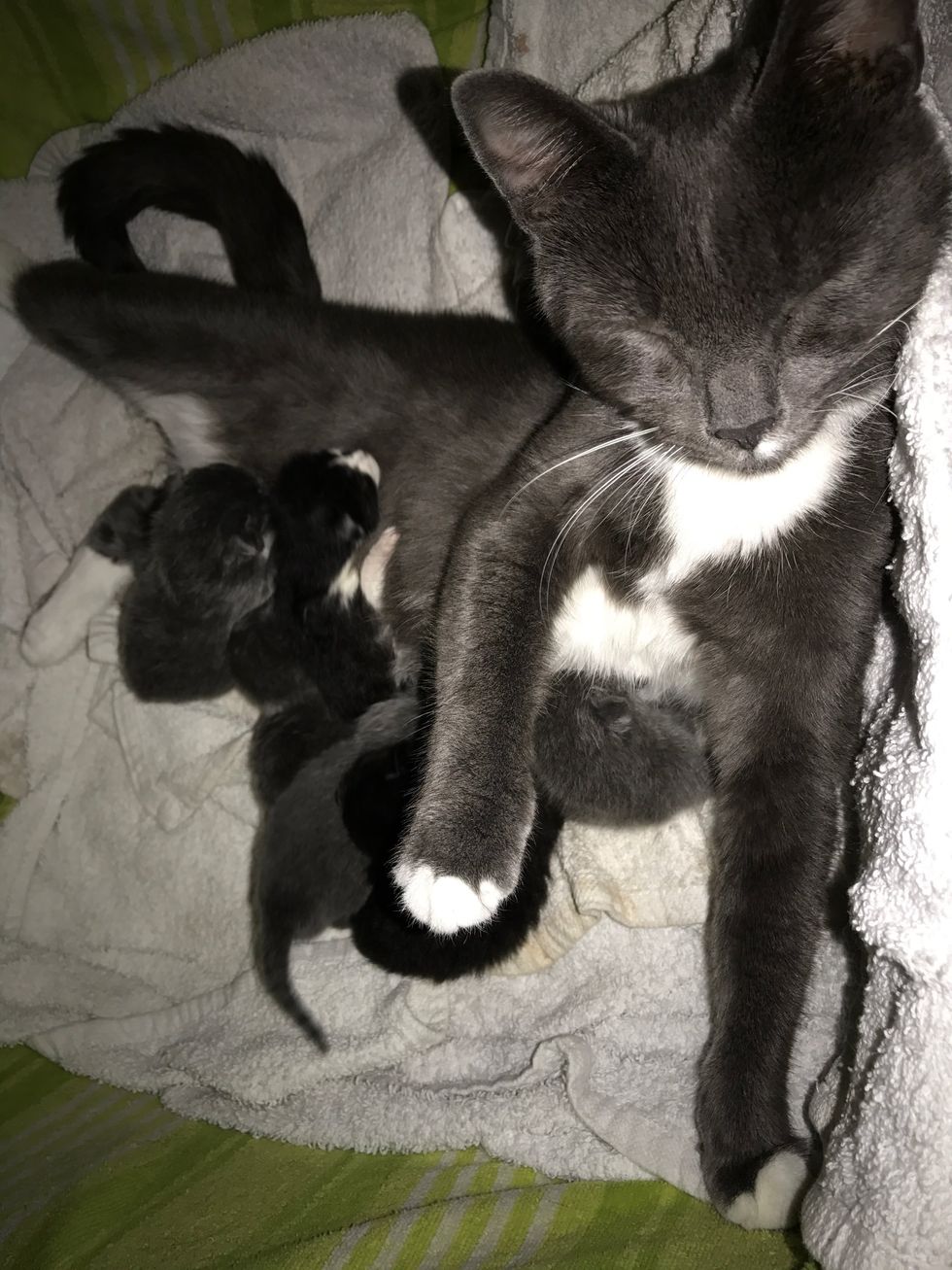 imgur/tinytinkingdom
Mama started nursing and cleaning her babies right away.
She was completely devoted to her kittens and didn't want to take any breaks while caring for them.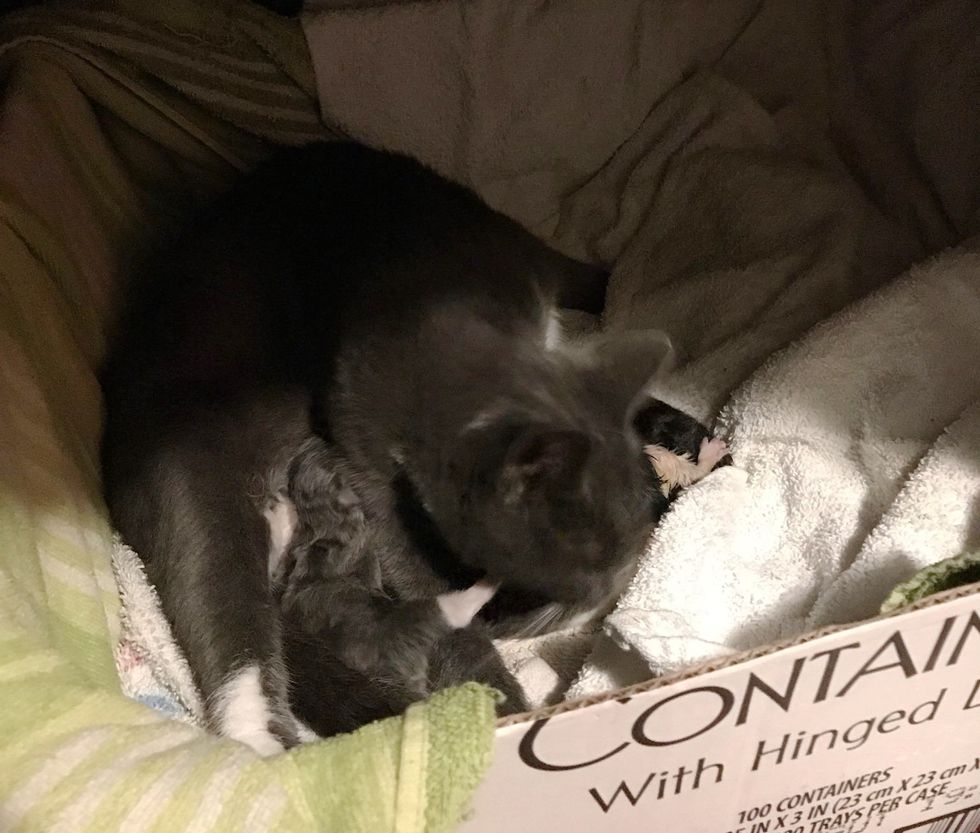 imgur/tinytinkingdom
"Look at these fluffs! I named them: Momo (m) is the black one. Greebo (f) has white cheeks, Fred (m) and George (m) are the first two born and identical. Peony (f) is the smallest but loudest," she said.

All five little furballs!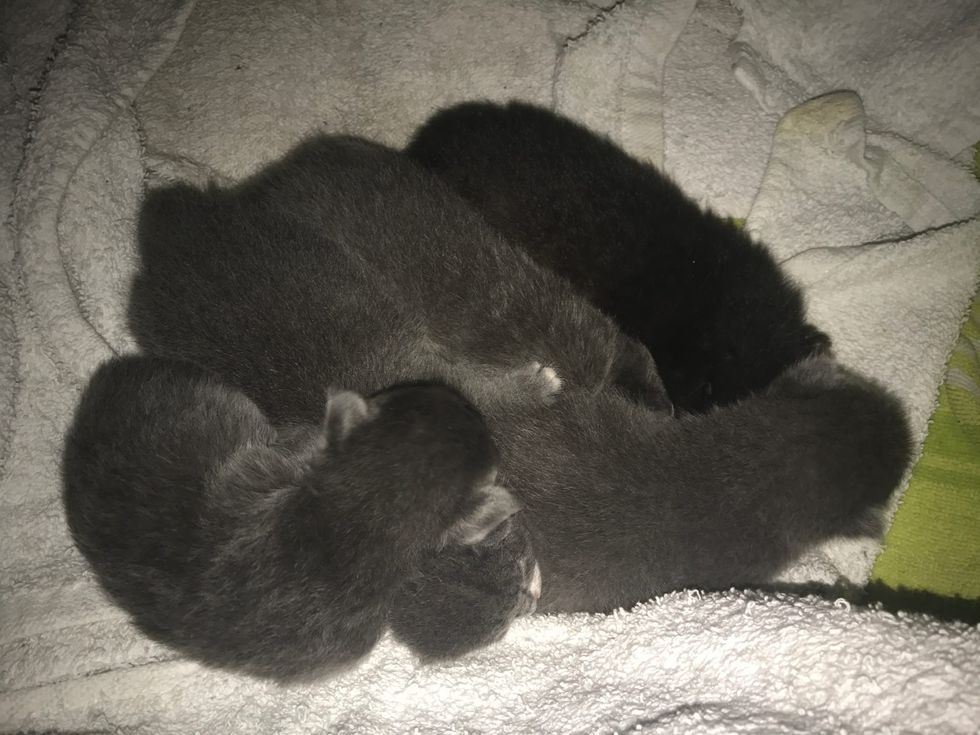 imgur/tinytinkingdom
Once the kittens are big enough, they will all be spayed and neutered and go to good homes.
Mama cat and her little runt aren't going anywhere because they are already at their forever home, and will be soon joining the rest of the resident cats.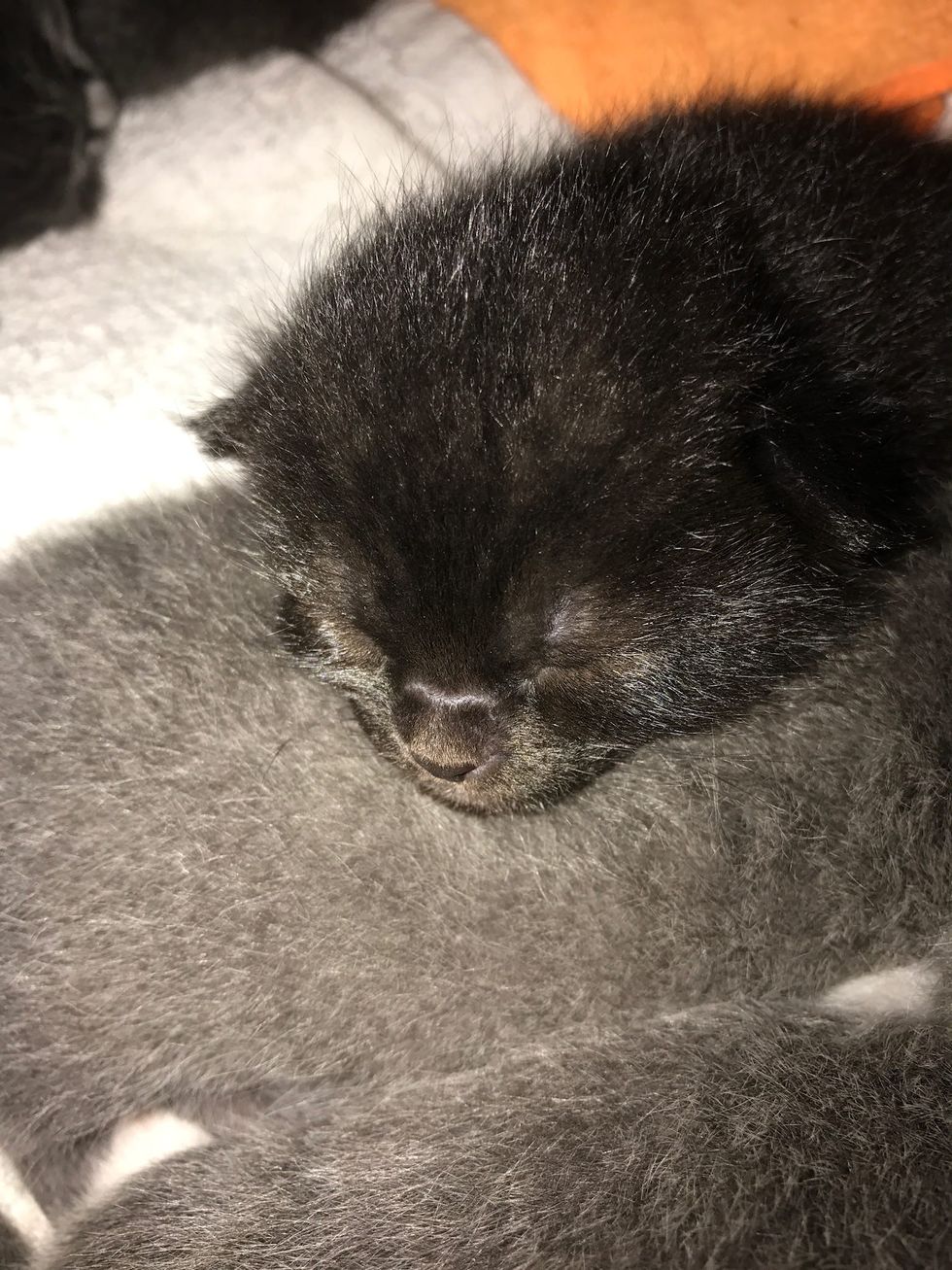 imgur/tinytinkingdom
Share this story with your friends. (More info: imgur)
Related story: Stray Cat Mama Keeps Her Babies Safe and Fed Even When She Has Nothing to Eat