A stray cat named Pwditat became a guide cat for a blind dog Terfel. Judy Godfrey-Brown adopted the cat into her home one day and the next thing she discovered blew her mind (the Sun).
"The puss… walked up to Terfel and led him out of his basket and into the garden. She has been helping him find his way around ever since," reported the Sun.
"… Pwditat immediately seemed to know that Terfel is blind. She uses her paws to help guide him. They are glued to each other and even sleep together now," said Judy.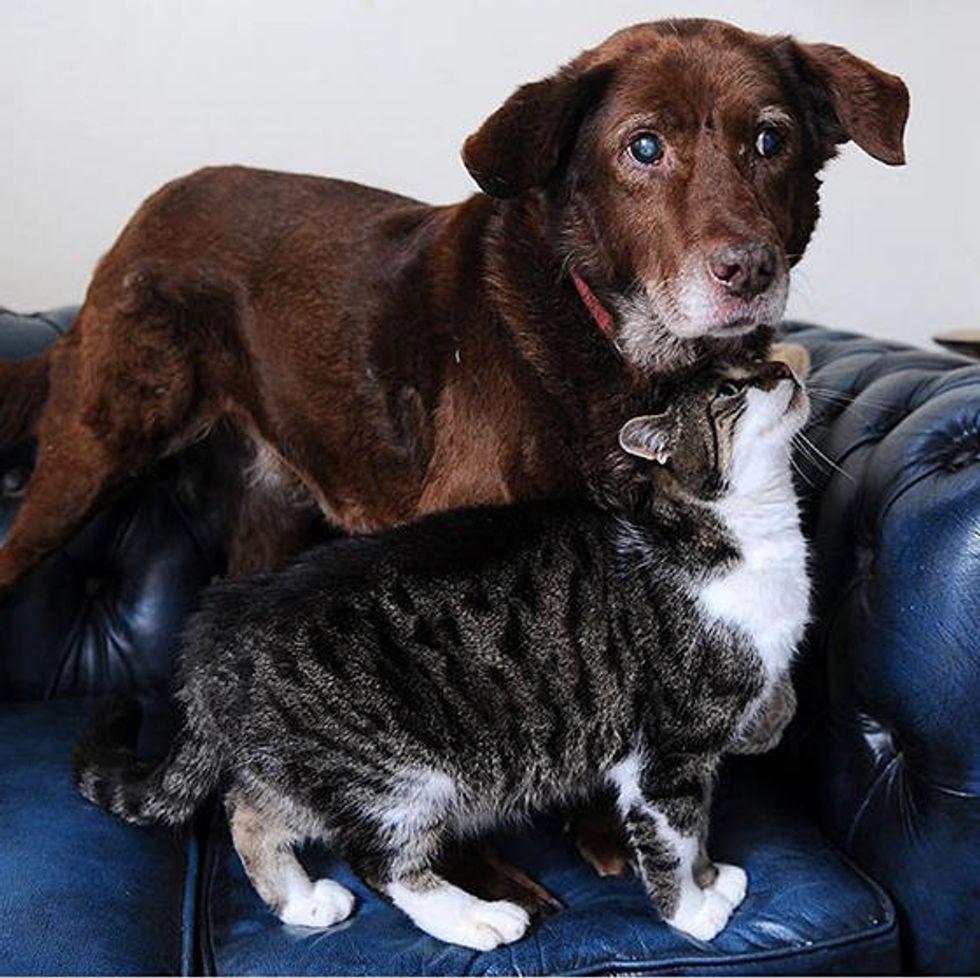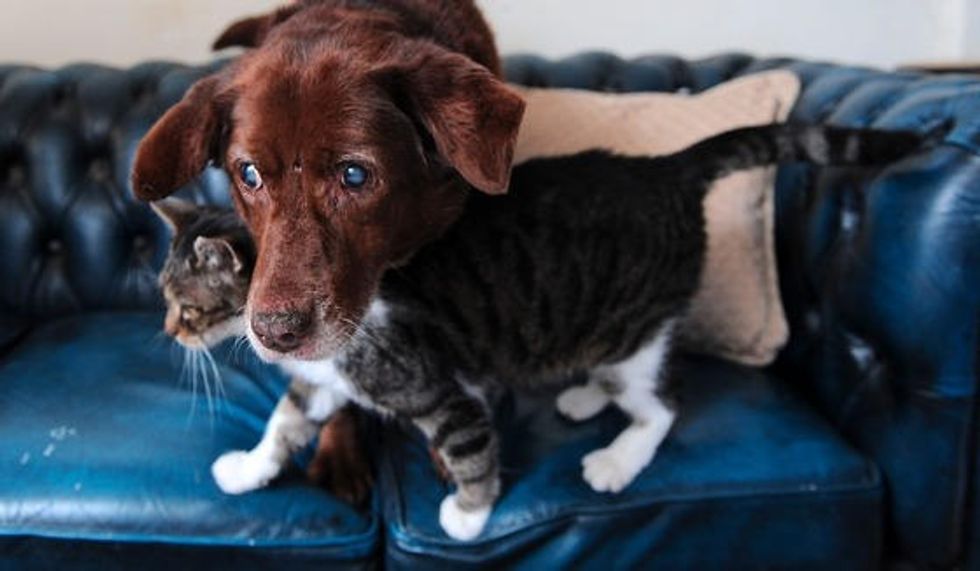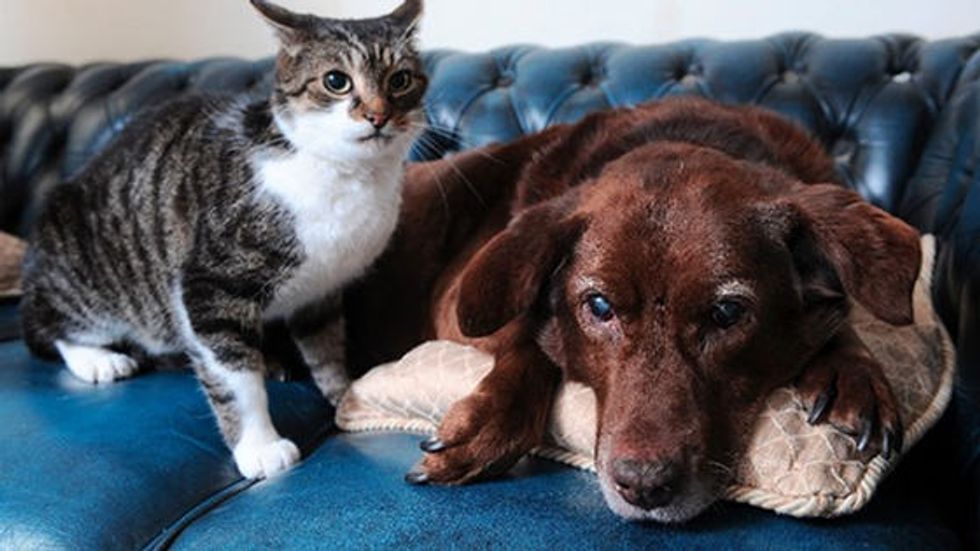 Source: The Sun. Photos by Wales News Service via Lifewithcats.