A fluffy cat was hiding under a house for warmth in freezing weather. When a young couple arrived, the kitty ran up to them and hopped on the young woman for warmth.
Meet Midna!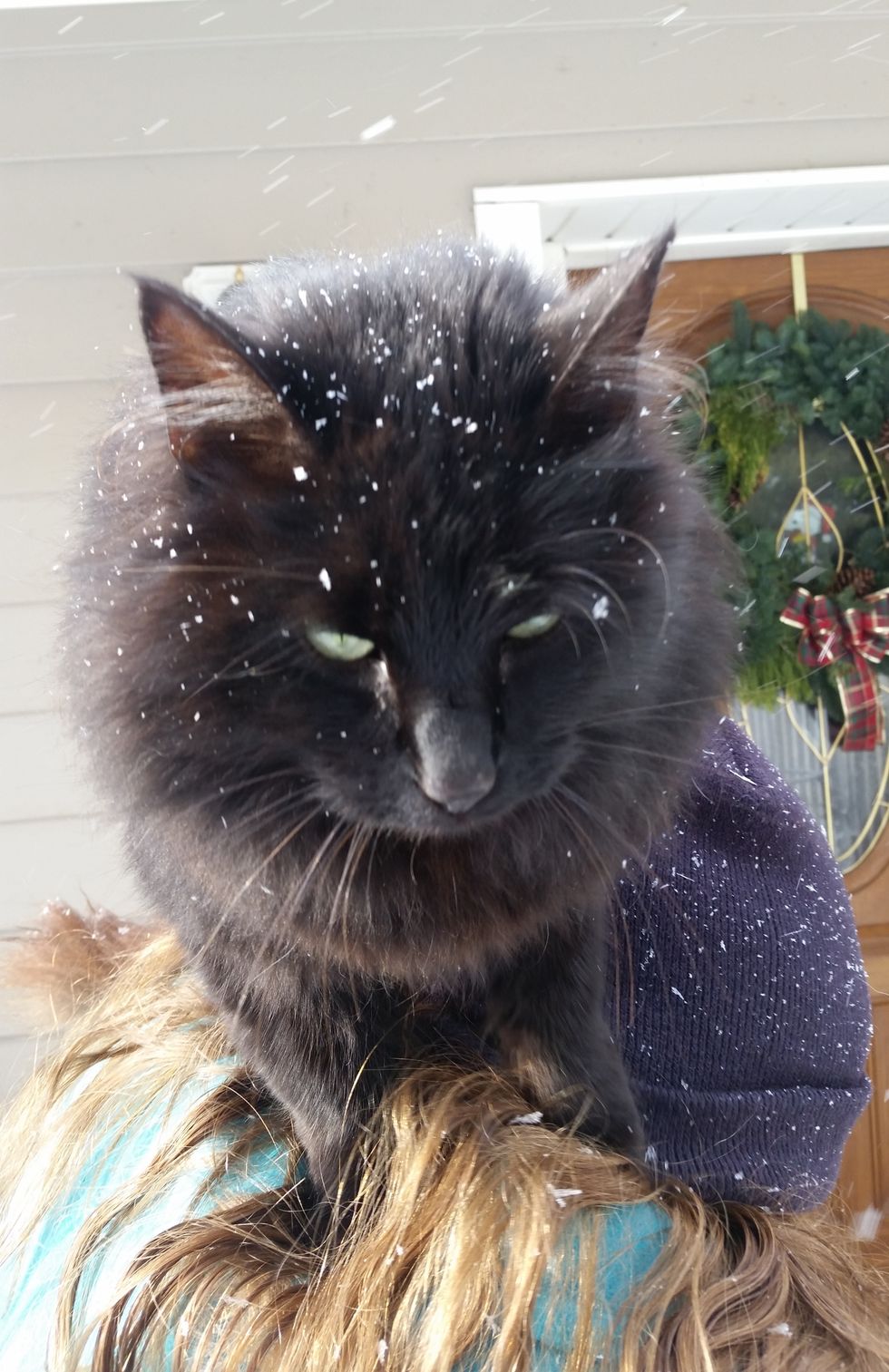 Supplied by Justin
Last Christmas Justin and his girlfriend went to Idaho Falls to visit her grandparents. That's where they found Midna, a stray cat, who took refuge under their house to escape the winter cold.

"We found her right when we arrived and she jumped on my girlfriend because she was trying to get warm," Justin told Love Meow. "She was a stray. No collar and no neighbors for miles when we found her."
Midna was meowing and begging to go into the house. The grandparents had dogs inside so they couldn't keep her. When Justin held the kitty in his arms, the sweet feline didn't want to let go.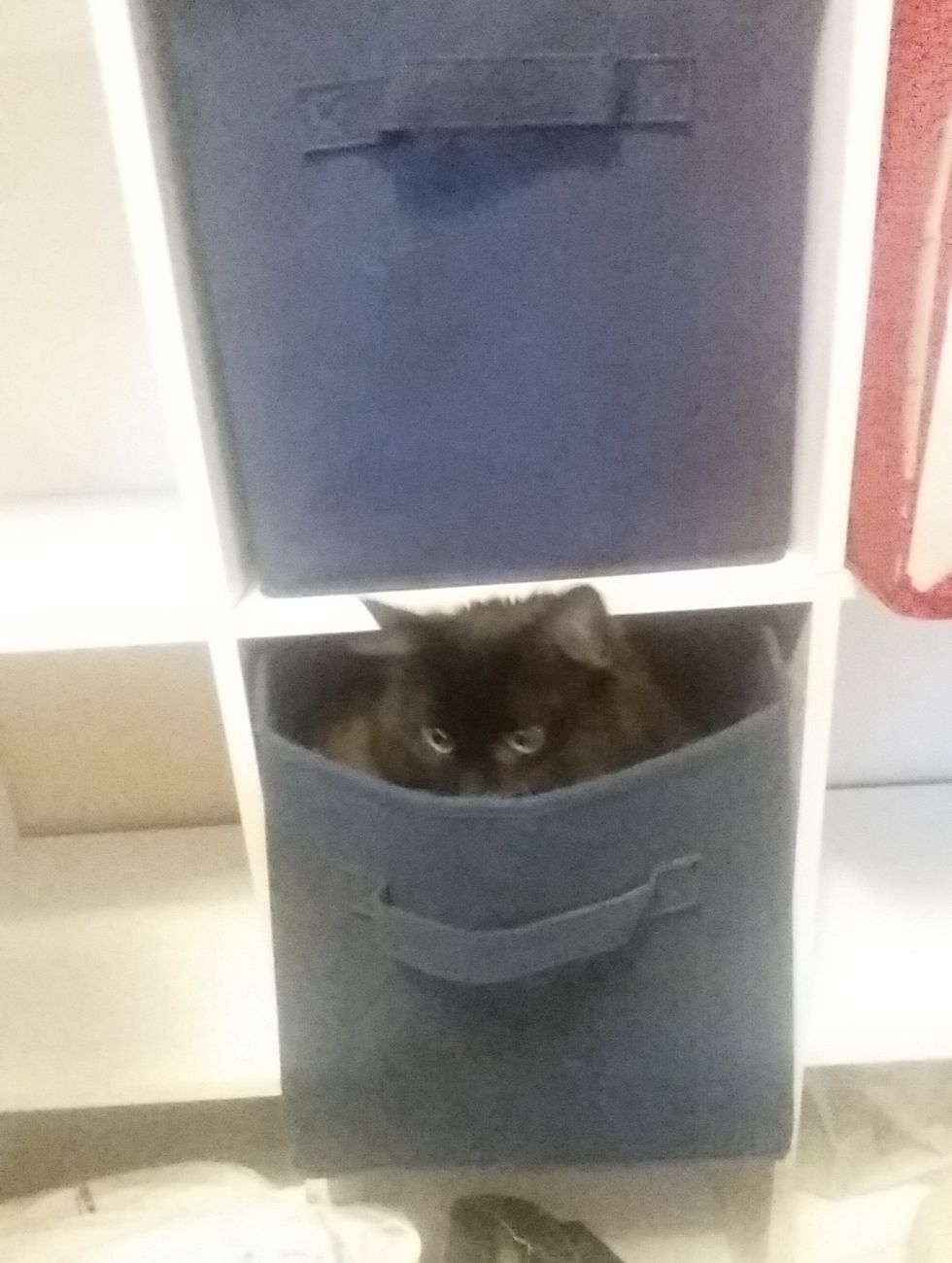 Supplied by Justin
"All she did was cuddle in my arms. I knew I was in love with this kitty so I told everyone that I'm keeping her and taking her home."
After a six hour long drive, the kitty arrived at her new home and immediately claimed the place as her own.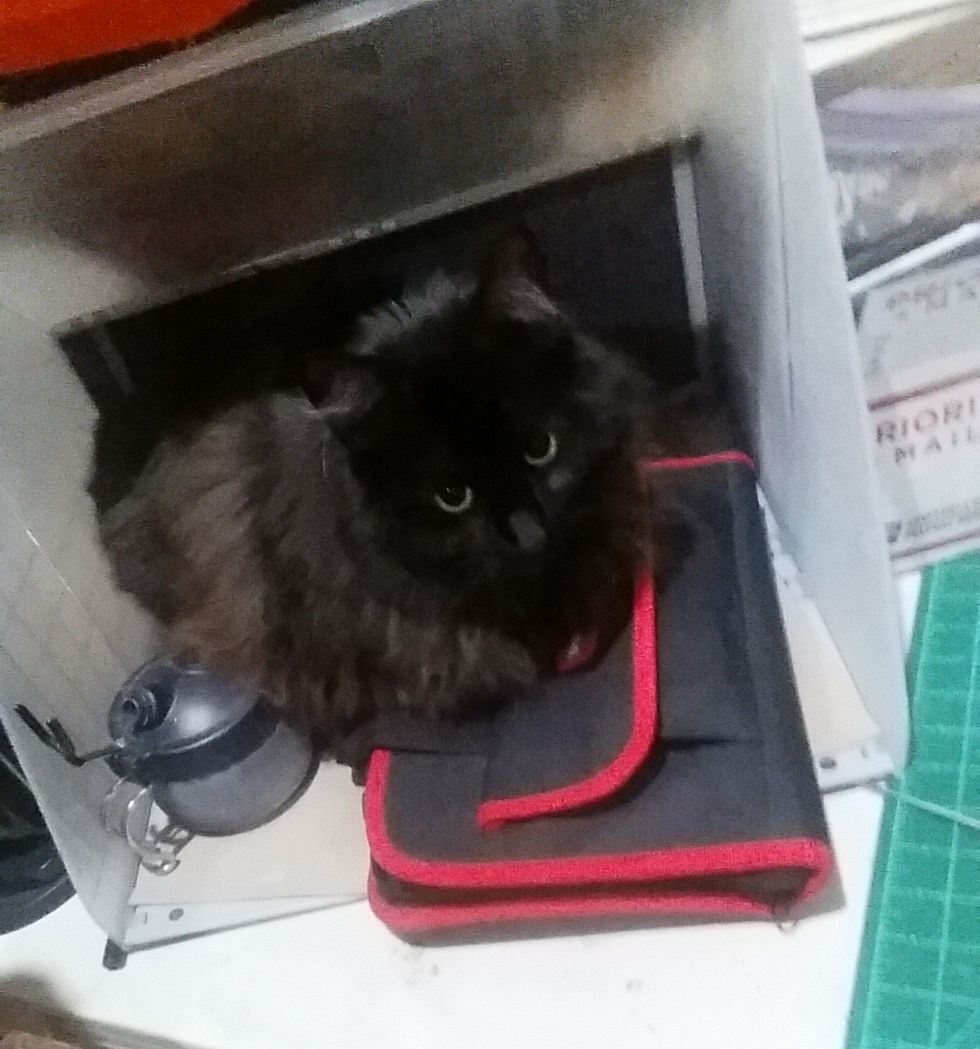 Supplied by Justin
"She's been living in my apartment with my girlfriend, and she loves her life. We gave her the name 'Midna' after the companion Midna in the Legend of Zelda works," Justin told Love Meow.
The fluffy girl has become their closest companion and the most loyal friend.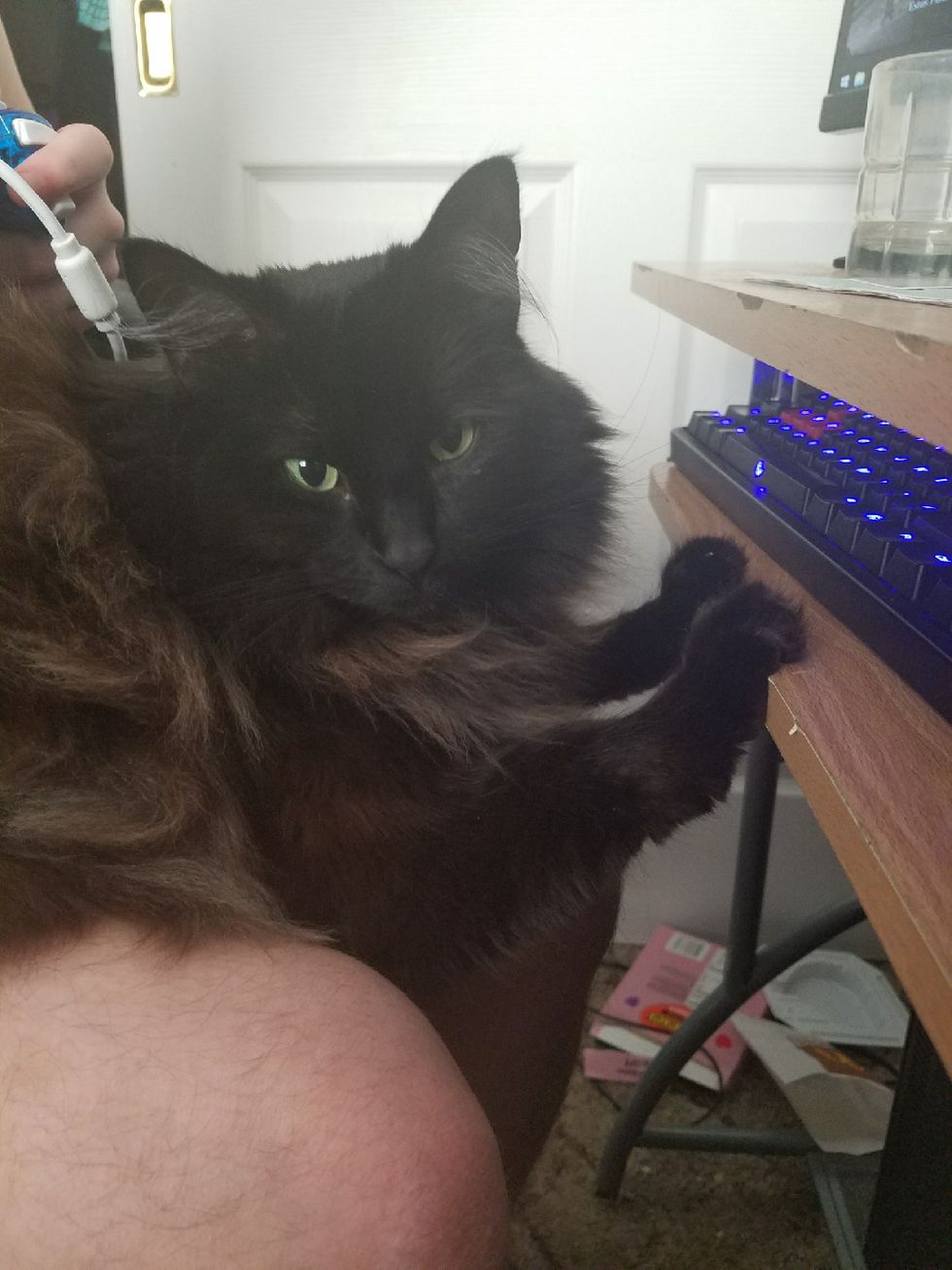 She makes sure her humans are never alone in the houseSupplied by Justin
"She is black like midnight and follows you like she's your shadow," Justin told Love Meow.
"She hates to be alone and will follow you from room to room, and she cuddles you any time you sit down and must sleep while in your arms."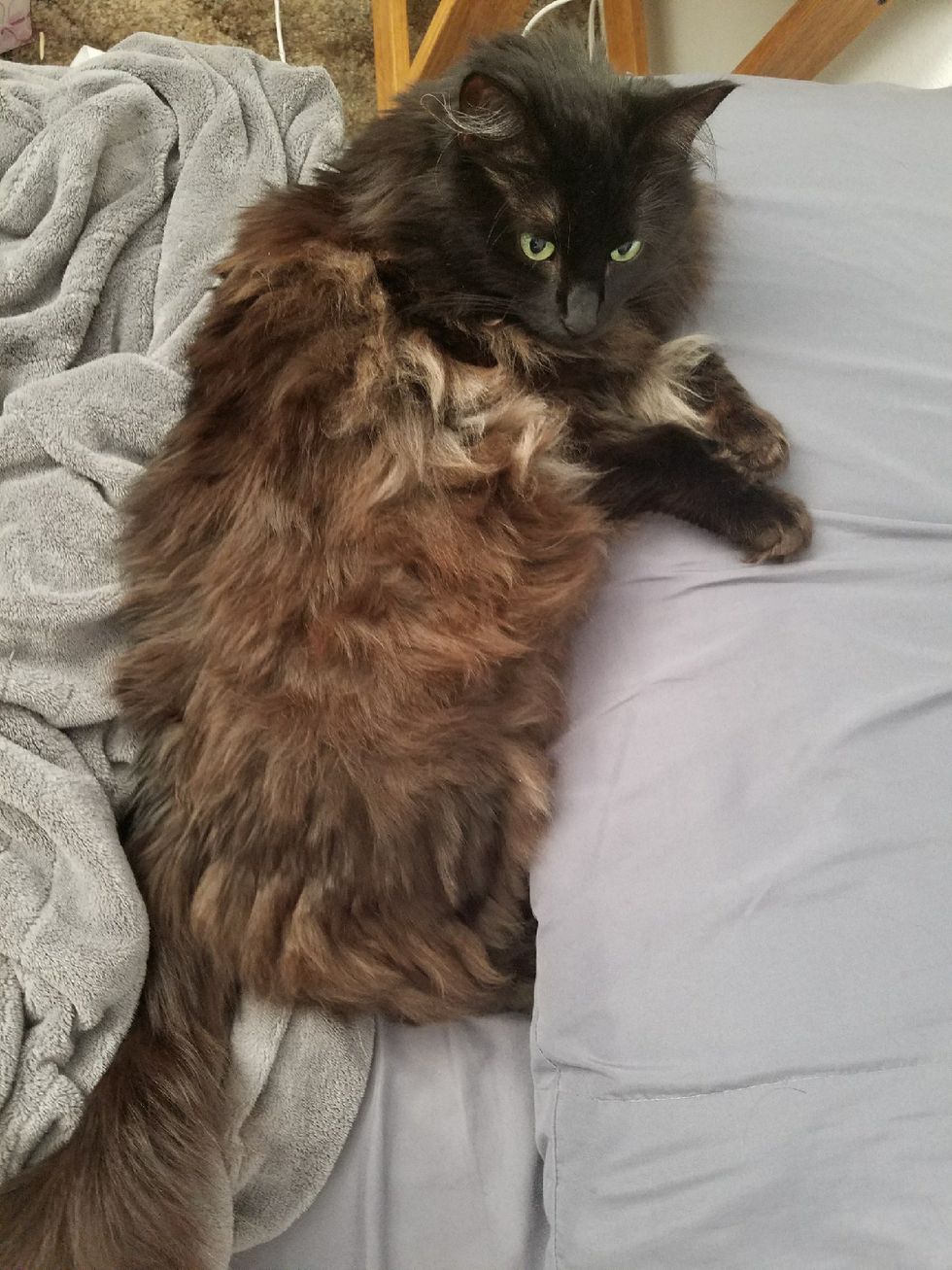 Supplied by Justin
Whenever they have friends over, Midna welcomes them with snuggles and falls asleep on their chest or in their arms.
"She hasn't met a person she didn't want to cuddle."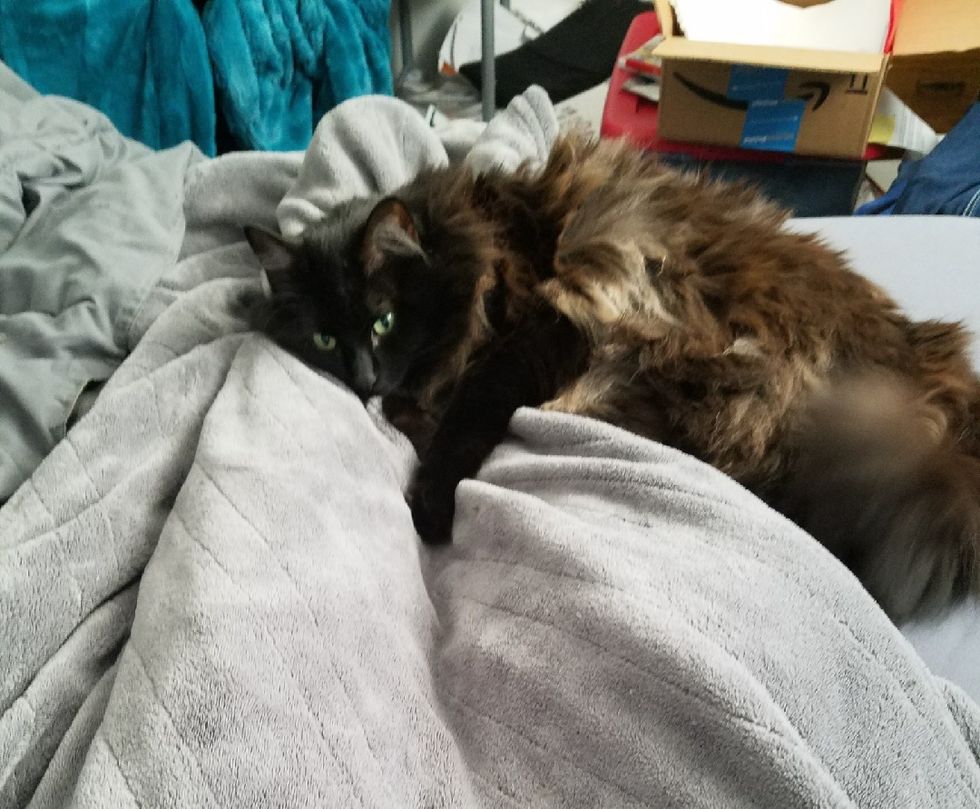 Supplied by Justin
"She is the most loving, trusting, and happy kitty I've ever met."
Midna and her very own chair.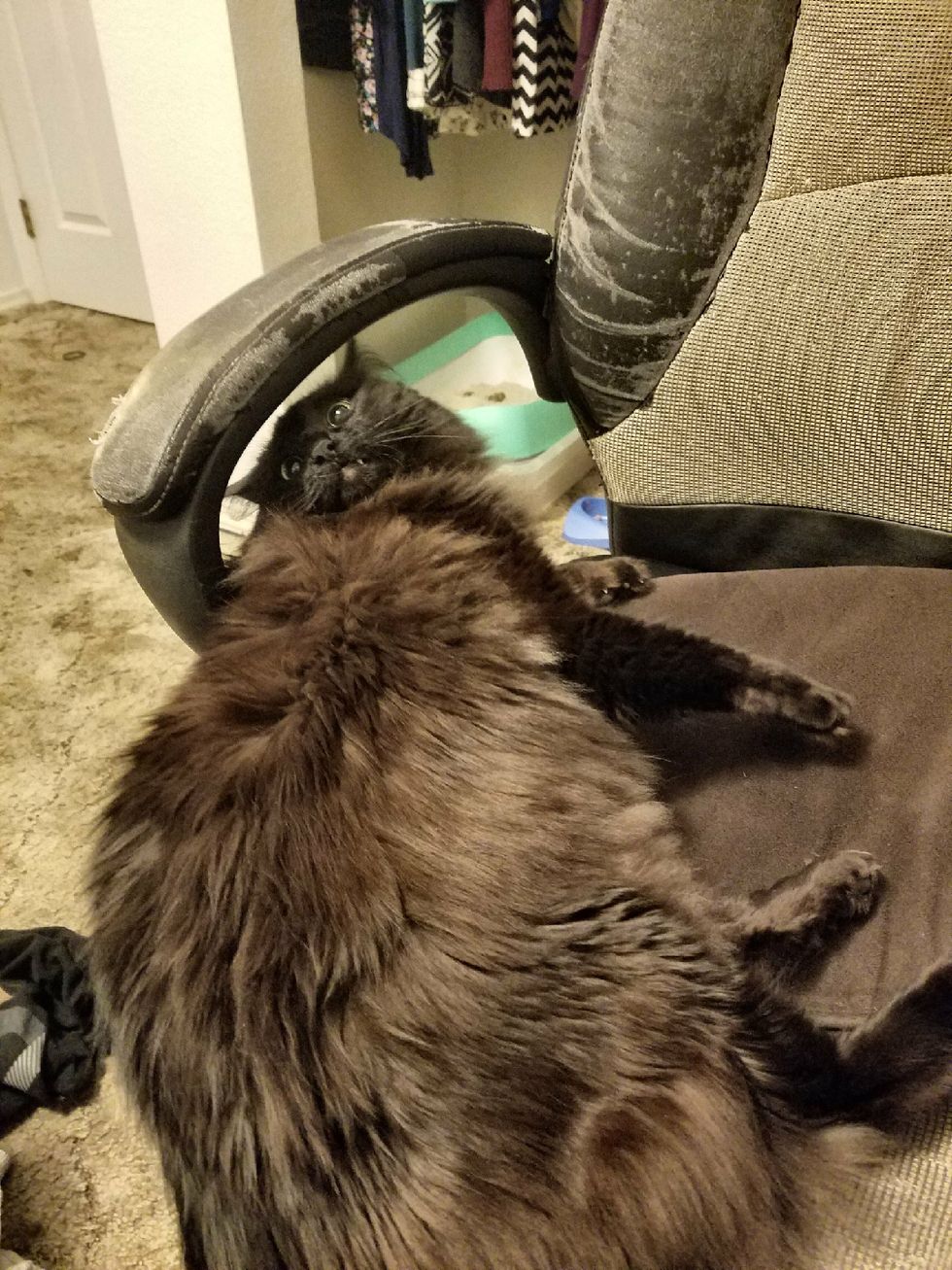 Supplied by Justin
Midna found her humans on a cold winter day and meowed her way into their hearts.
"Now we have her, I honestly can't imagine life without her. She is my baby," Justin told Love Meow. "We are the luckiest people alive to be blessed with her."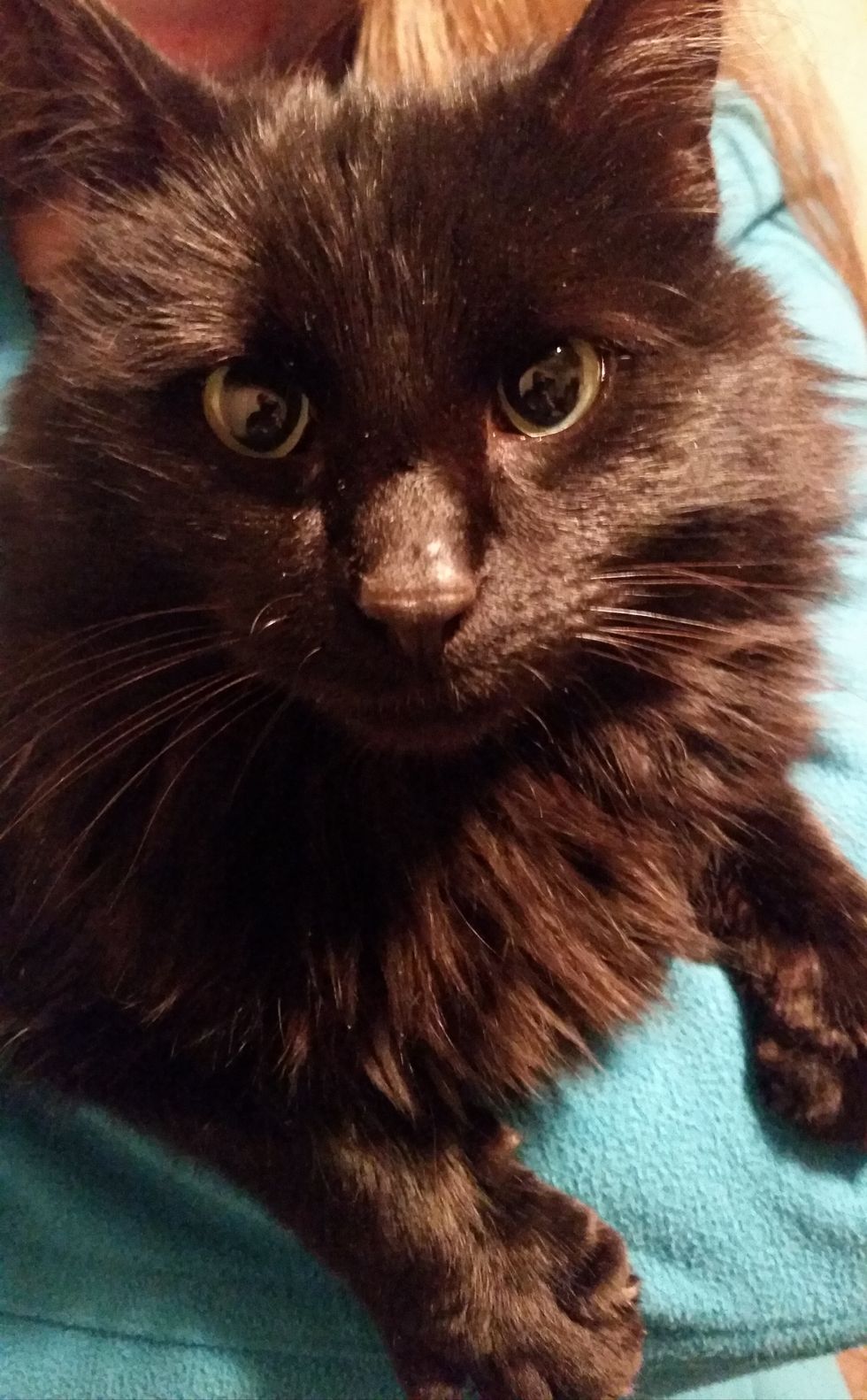 Supplied by Justin
Share this story with your friends.
Related story: Stray Cat Walks into Trap, Begging to Be Rescued Along with Kittens He Looked After