A stray cat mom kept her kittens safe from harm's way until they were found by a Good Samaritan.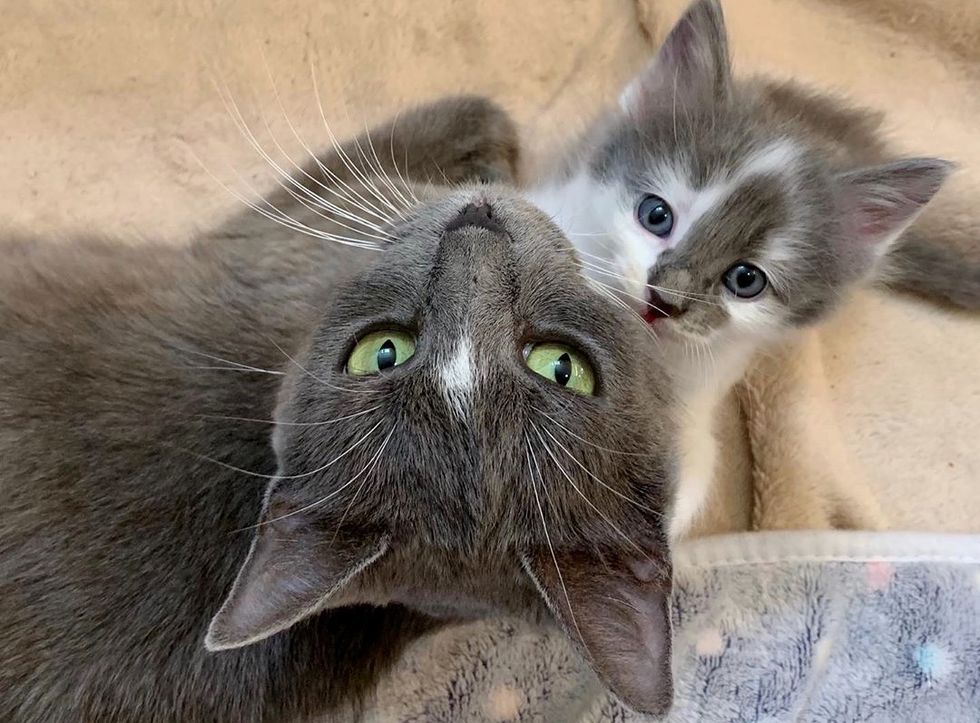 Debbie Harris @fosterkittys
Debbie Harris, a foster volunteer of Animal Allies in Virginia, was contacted about a cat mom and her five kittens found living outside in difficult conditions. A Good Samaritan scooped them up and took them to a shelter for help.

The cat mom was just skin and bones, covered in fleas and had an injured leg. The wounds on her leg indicated that she had been bitten by an animal. "She most likely lured the animal away from the den where her small kittens were, and was injured but got away," Debbie told Love Meow.
Despite her injury and thin body, her kittens were healthy and in good spirits. "She weighed in at a whopping 6.5 pounds, and is basically a rack of bones. She is one of the best momma cats I've ever had."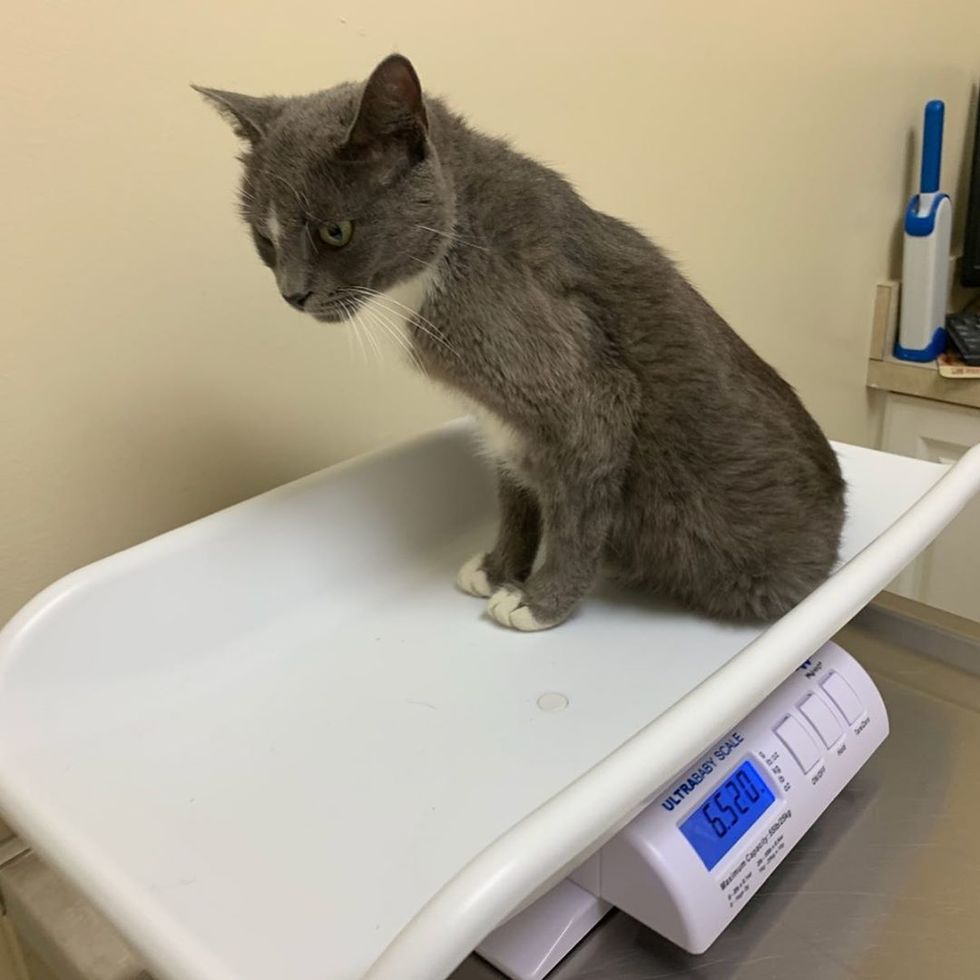 Debbie Harris @fosterkittys
They named her Chile and her kittens Chimi, Taco, Pico, Salsa and Churro.

"They are the most colorful litter I've fostered in a long time," Debbie said. "Their lives are about to get a whole lot better."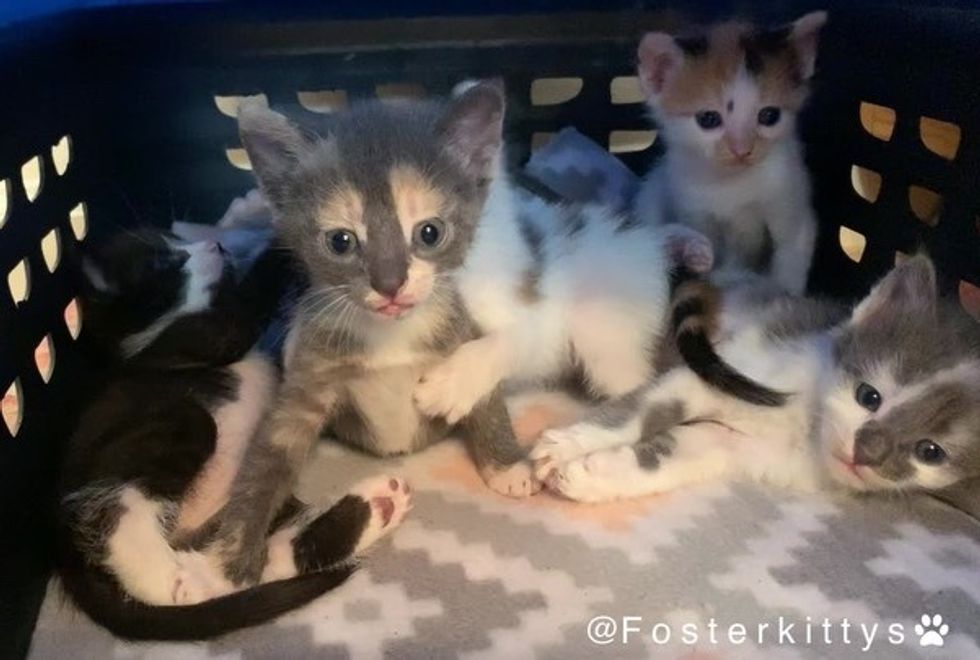 Debbie Harris @fosterkittys
Chile quickly perked up when she and her kittens moved into their foster home. After inspecting her new room, she relaxed in the nest and was ready to feed her kittens and groom them, one by one.

Debbie has been feeding Mama Chile extra meals along with a high calorie supplement to help her reach a healthier body weight.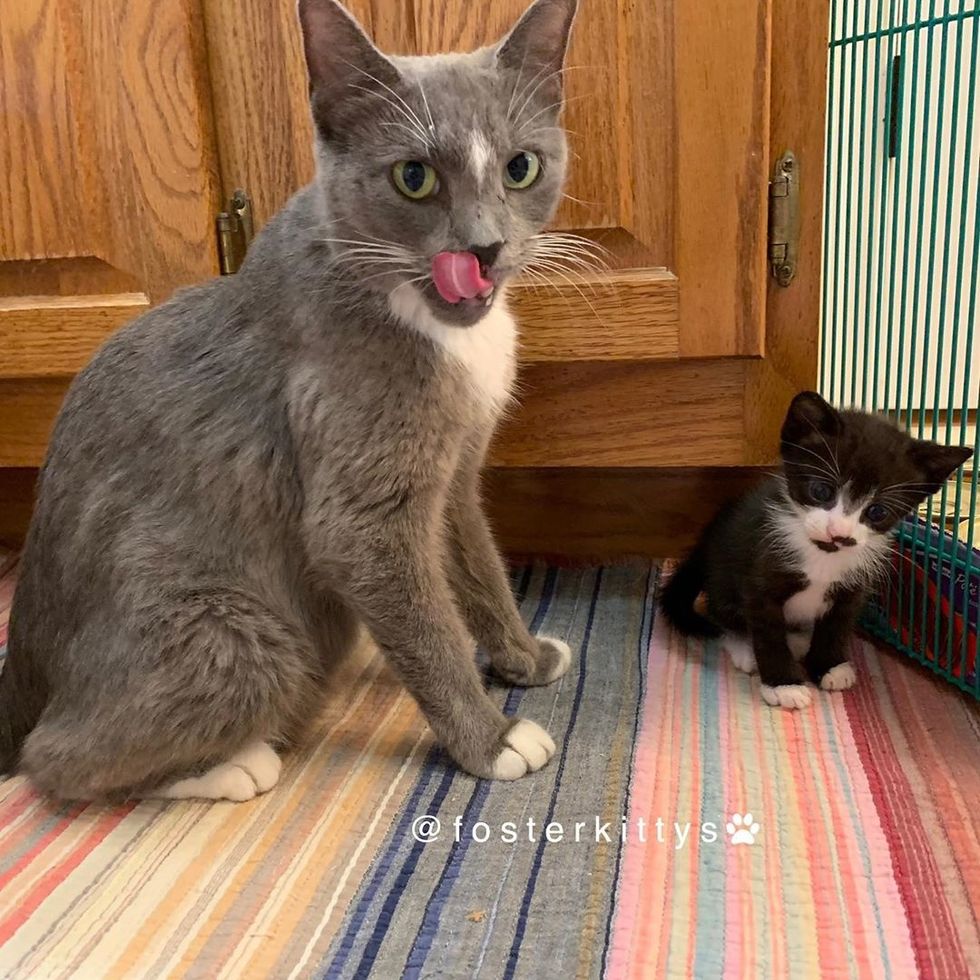 Debbie Harris @fosterkittys
She was the perfect patient at the vet, and everyone adored her. "She sat still during the exam and just laid on the exam table like she didn't have a care in the world. I think she knew we were helping her."

The kittens are very playful and rambunctious. After scampering around the room, wrestling, pouncing on each other, they will gather around mama's milk bar for a snack.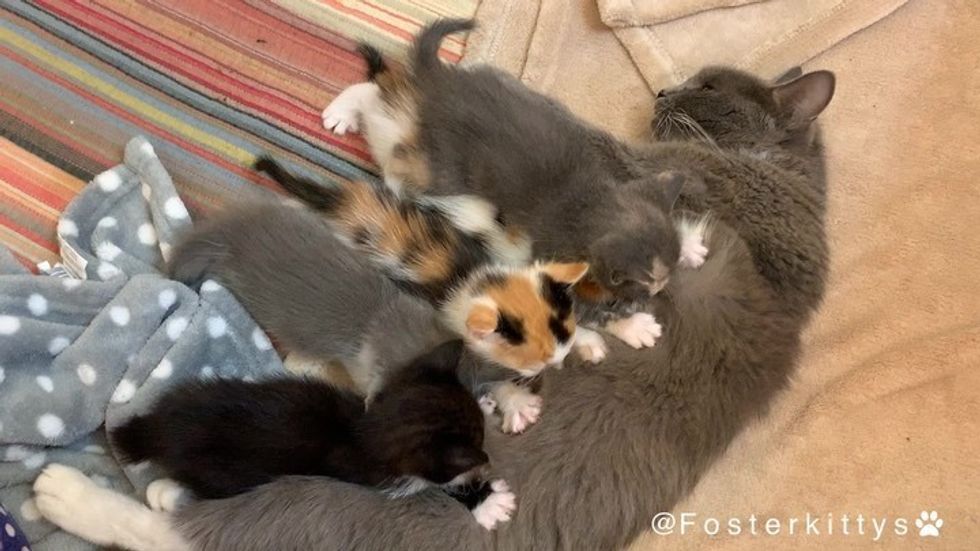 Debbie Harris @fosterkittys
"She keeps the kittens so clean and they love on her so much. It's so important for kittens to know that kind of love that only comes from their mommy," Debbie shared with Love Meow.
Watch Chile and her kittens in this cute video:
Stray cat and her kittens - foster journeyyoutu.be
"The kittens are getting so big. They're also eating kitten canned and dry food, and using the litter box like pros," Debbie added.

They are happy and healthy and loving their VIP life.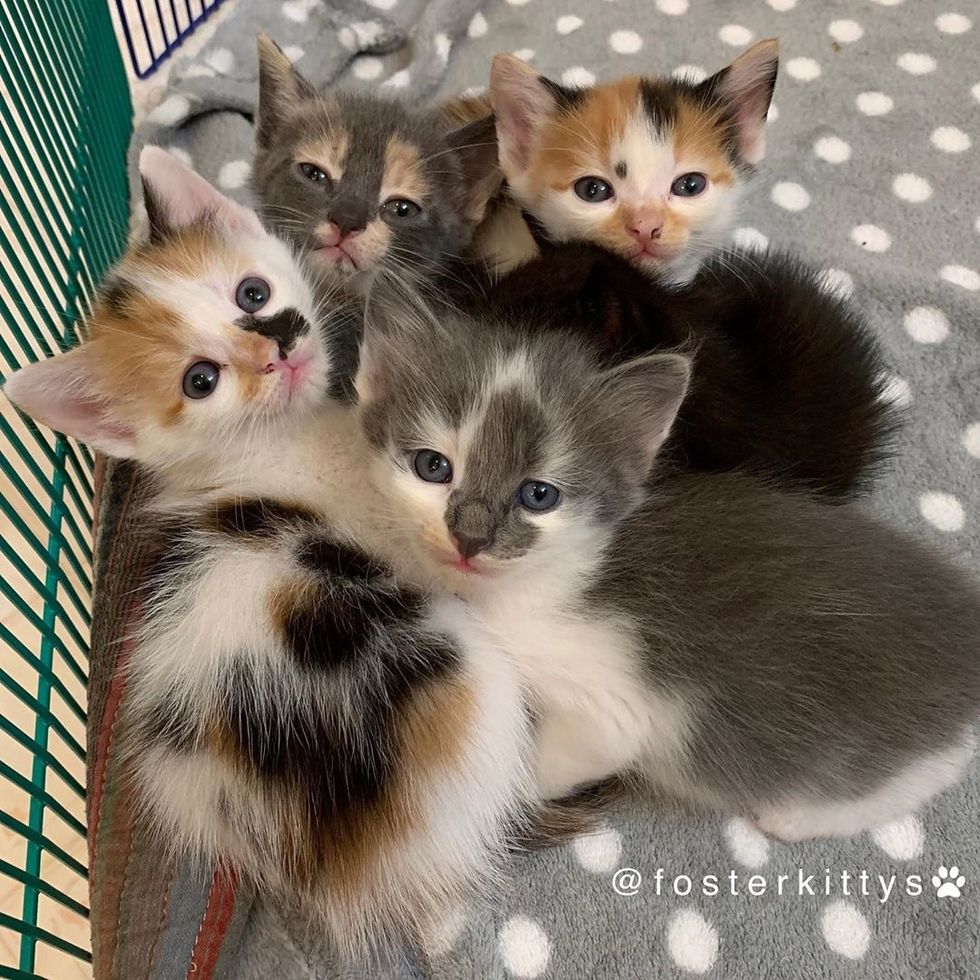 Debbie Harris @fosterkittys
Chile is so much happier and has fully recovered. Now, she can just relax and enjoy her little ones without worrying about food, safety and shelter.

When the kittens want a snack, they want it now! Chile doesn't mind at all.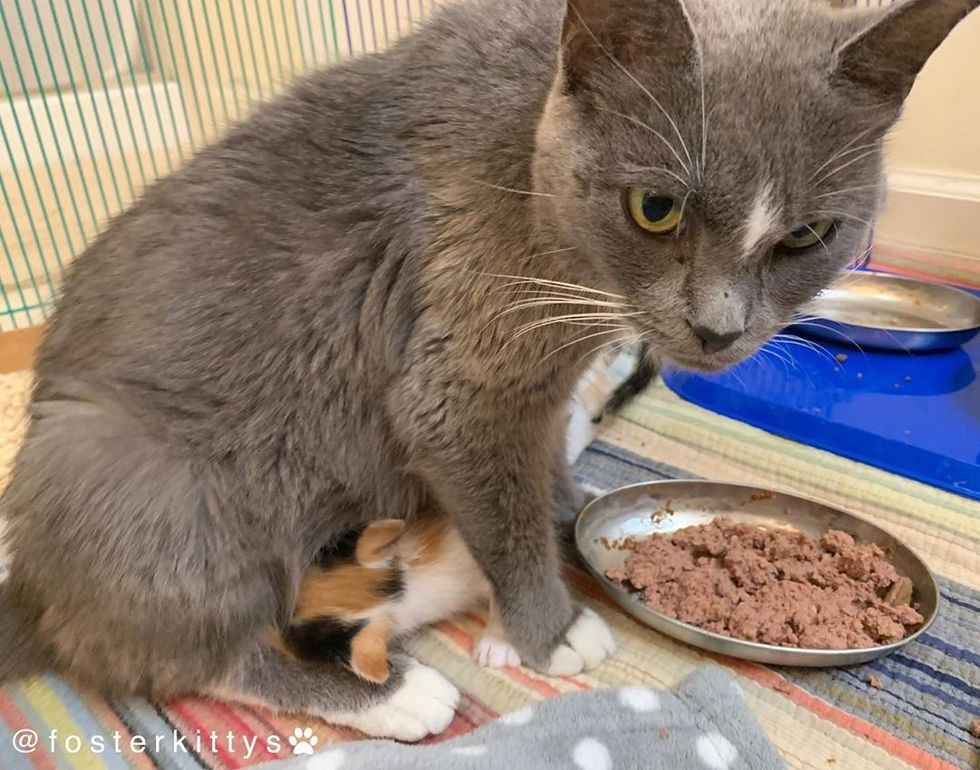 Debbie Harris @fosterkittys
When they nap, they form the cutest little cuddle puddle.
"It's like their comfort space where they feel the warmest and safest. No worries in the world with momma close by," Debbie added.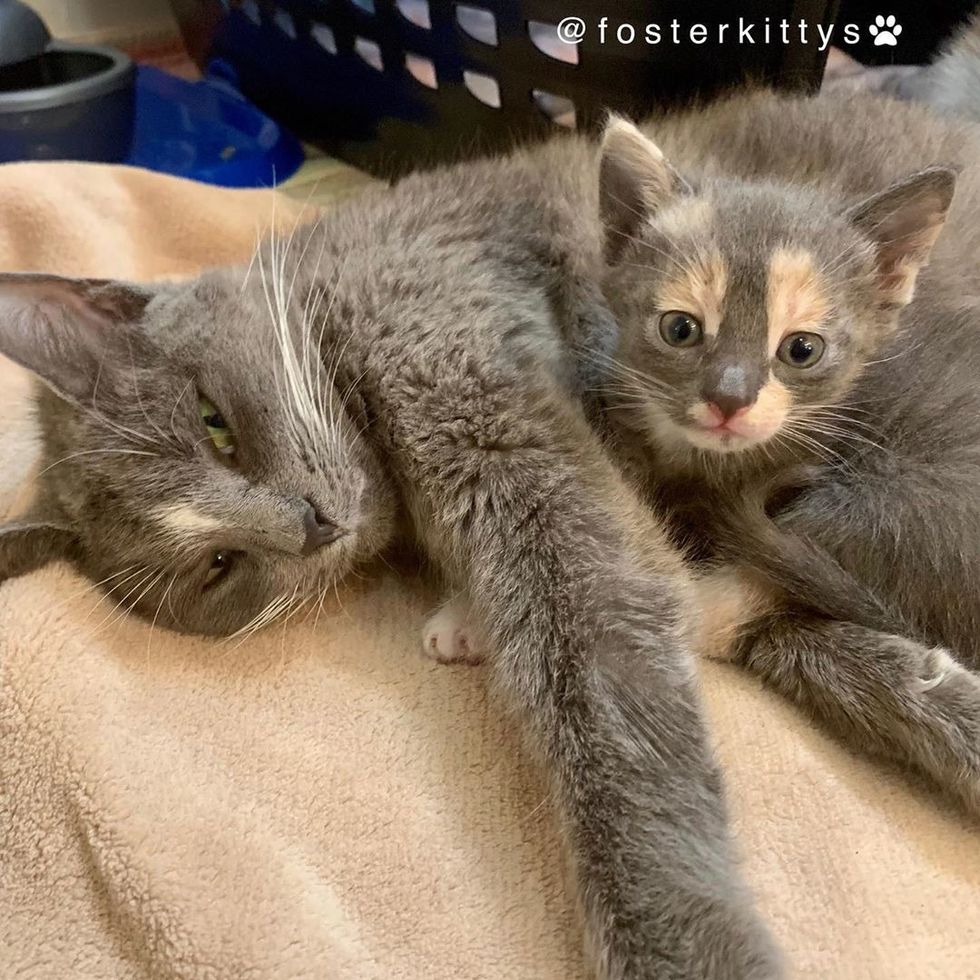 Debbie Harris @fosterkittys
Share this story with your friends. Follow updates on Mama Chile and her kittens on Debbie's Instagram.
Related story: Stray Cat Comes Back to Find Her Kittens Who Were Brought to the Shelter