A stray kitten swam all the way to a fisherman and his friend after he gave her some food, water and snuggles.
Meet Dory the cat!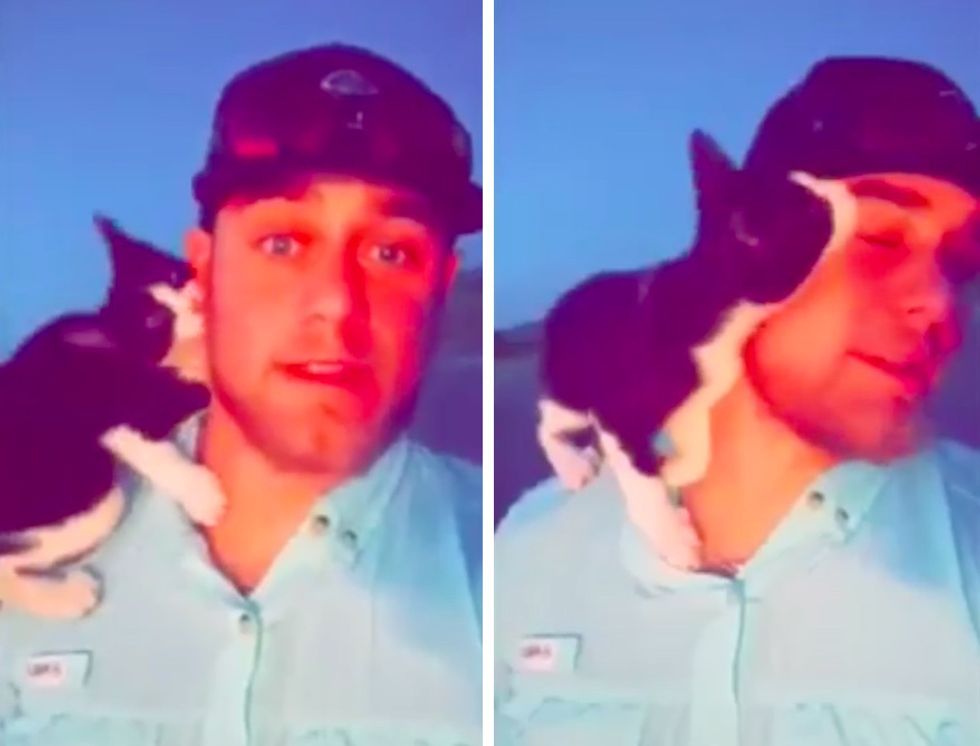 Supplied by Celeste Kassler
Jason and his buddy went fishing earlier this month. Before he went out to the lake on a boat, a little kitten came running over. "She was skinny so Jason gave her some chicken from his chicken sandwich and some water," Celeste Kassler, Jason's mother, told Love Meow.
After giving the kitten some love and attention, the little tuxedo was happy and ran off, so they set the boat out to fish.
Just minutes after he was rowing out to the middle of the lake, he saw the kitten meowing on a branch. Then a little later, Jason heard a splash and quickly turned around.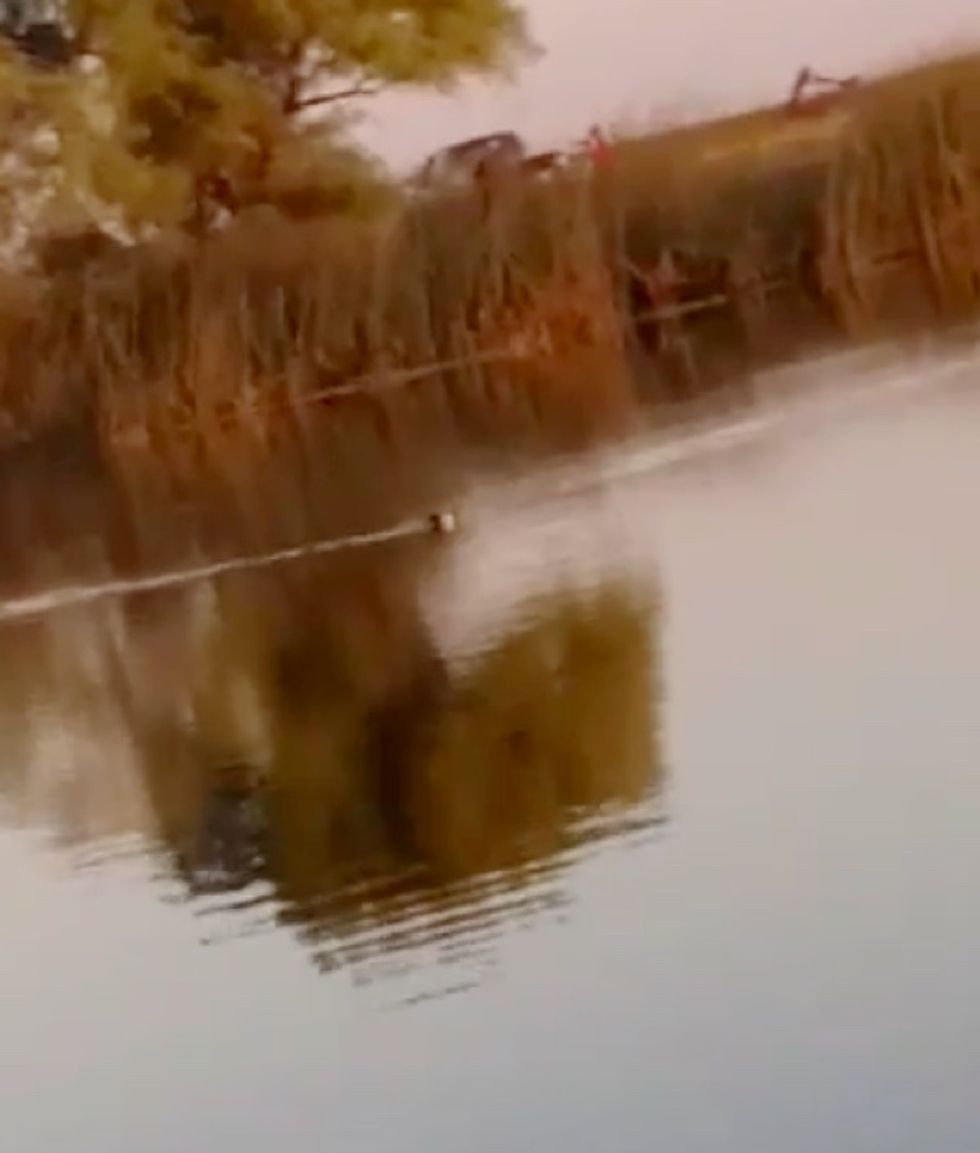 Supplied by Celeste Kassler
"In a little bit he saw a 'beaver' swimming towards him. Then he realized it was her," Celeste told Love Meow.
"By the time they lifted the anchor and got the rows together to go get her, she was already at the boat. An Olympic candidate at six months old."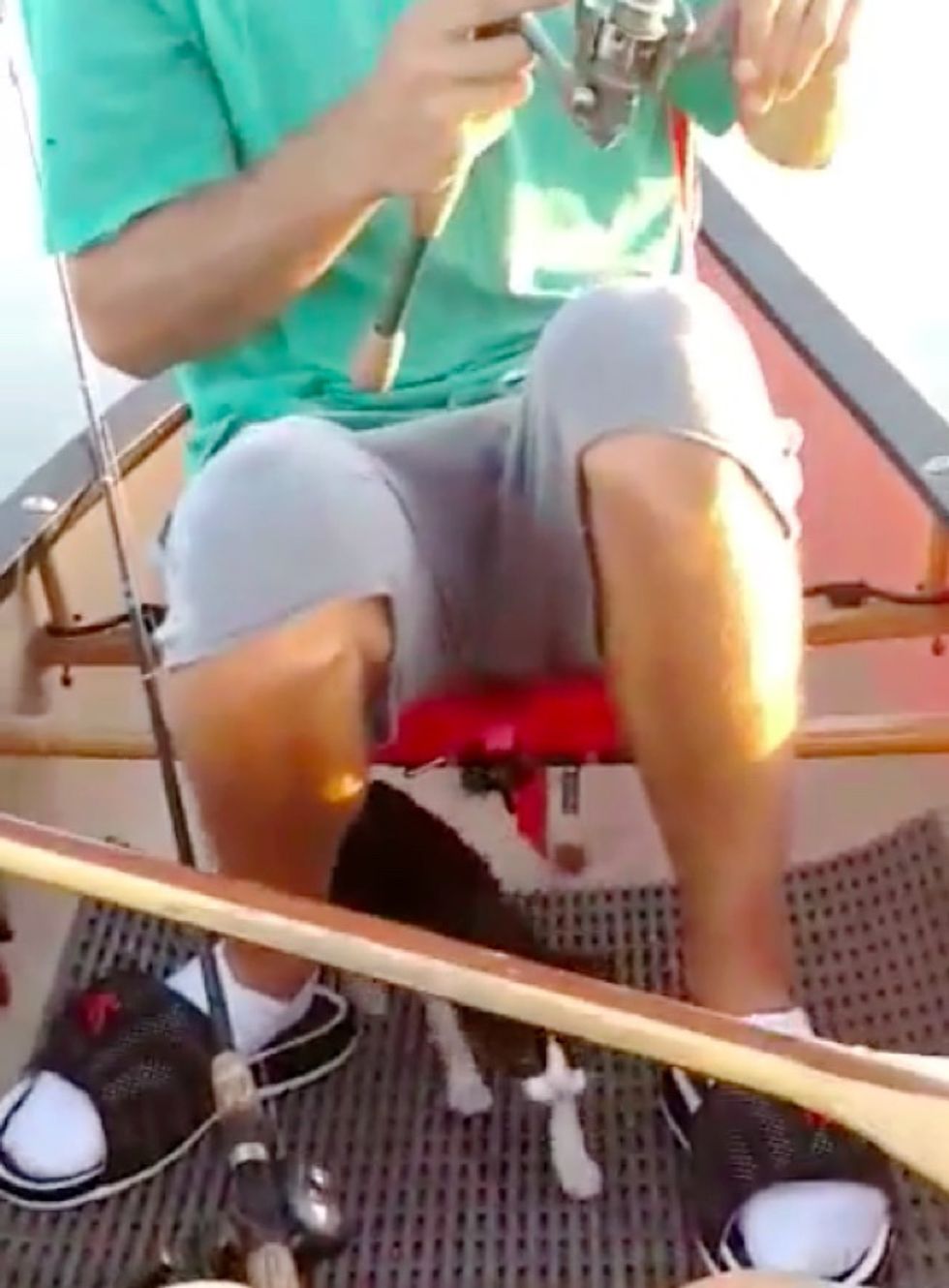 Supplied by Celeste Kassler
Dory stayed with Jason and his friend and just chilled on the boat.
Watch the story in this video:
When they got to shore, she jumped out and that's when Jason spotted another kitty, a tabby. They realized that the two kittens are friends. They didn't have any more food to coax them and the tabby was a bit shy, so Jason went home to get some help.
"His aunt Gail helped Jason and his girlfriend Kerri with getting food and a crate and gave them some pointers to help coax them home. They did finally get them," Celeste told Love Meow.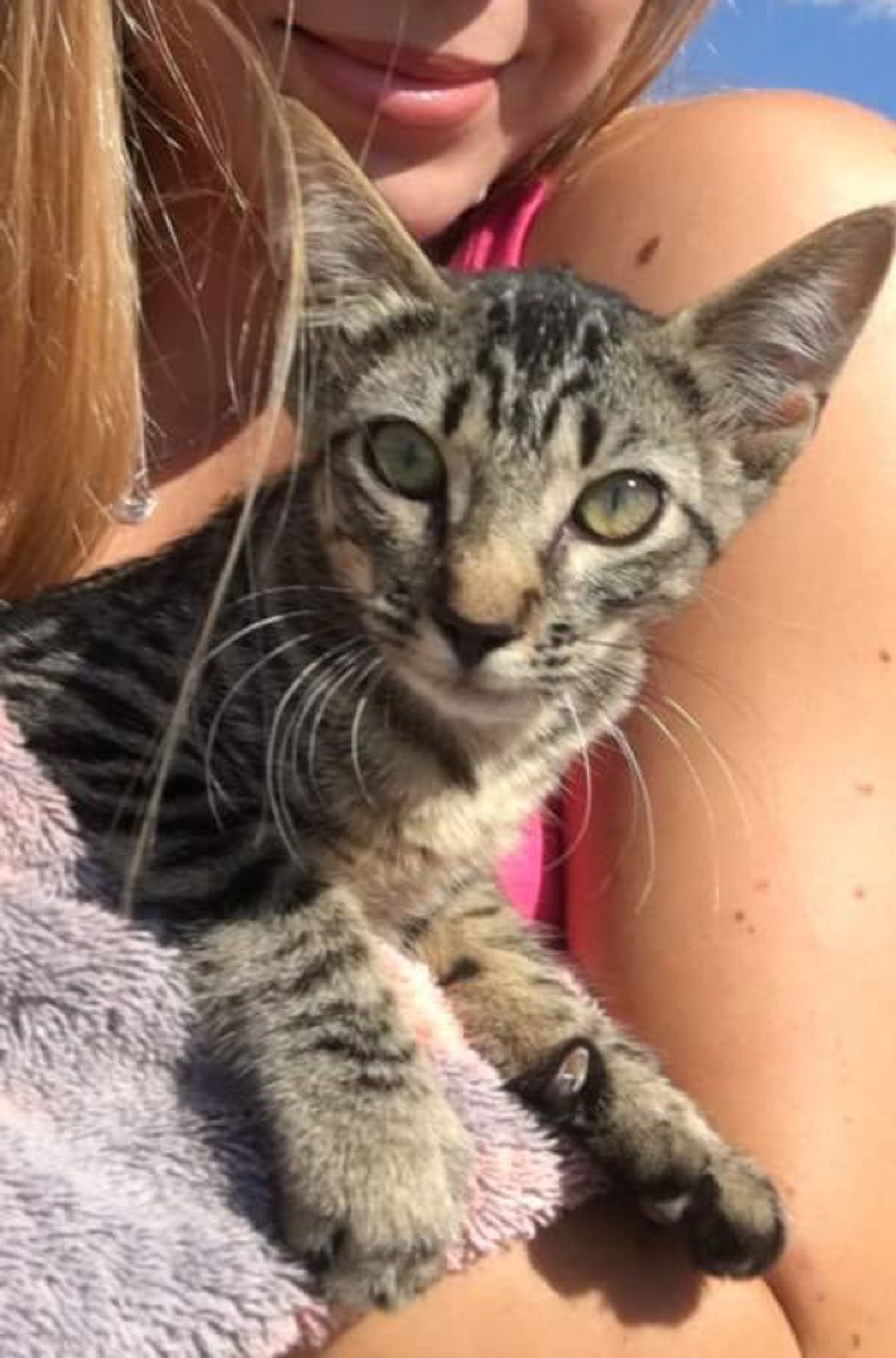 Supplied by Celeste Kassler
After getting some supplies, the kitties were on their way to their foster home.
Jason's mother fell in love with the adorable pair and knew that Dory picked them to be their forever family. "Their names are Dory and Whisky. Guess which one is Dory? We are keeping them both. They needed medical attention and will stay with the rescue til they have had their shots, etc...then home."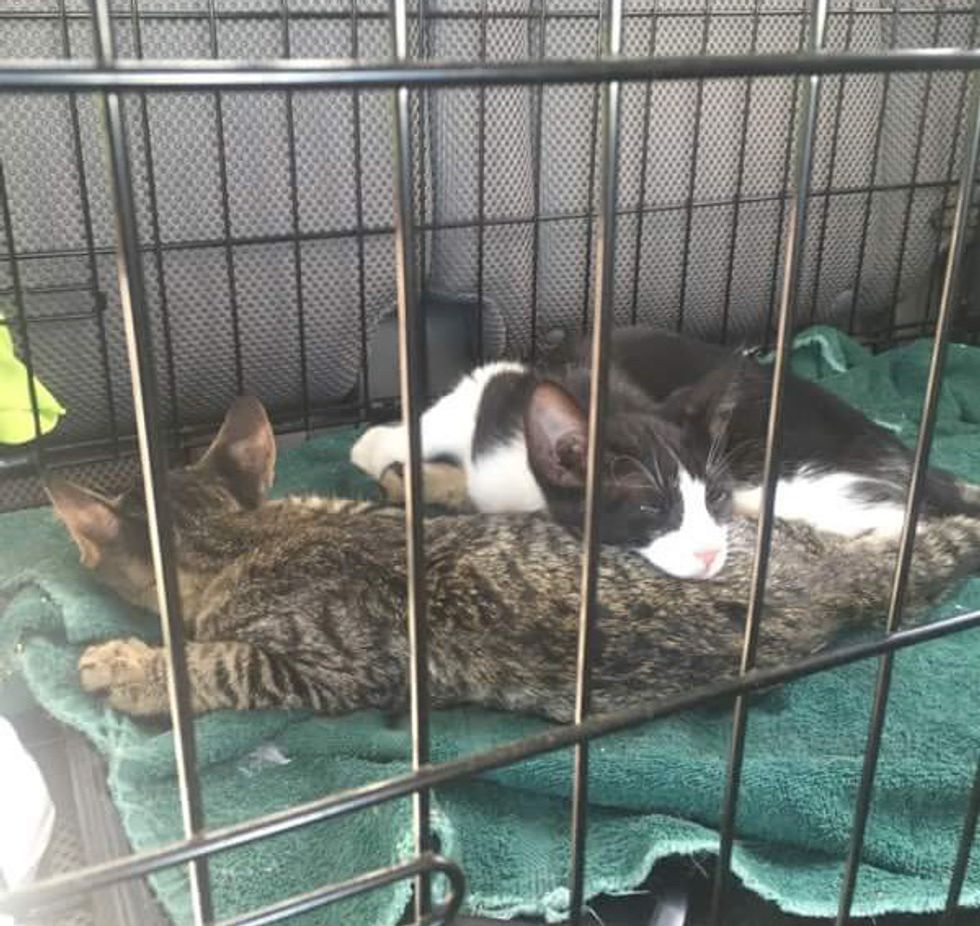 Supplied by Celeste Kassler
"This is not only a story of a brave little kitty just wanting some love, but how she brought all of us together to help a precious little soul," Celeste told Love Meow.
"Dory is an amazing little angel and doesn't even know how much she touched all of our hearts."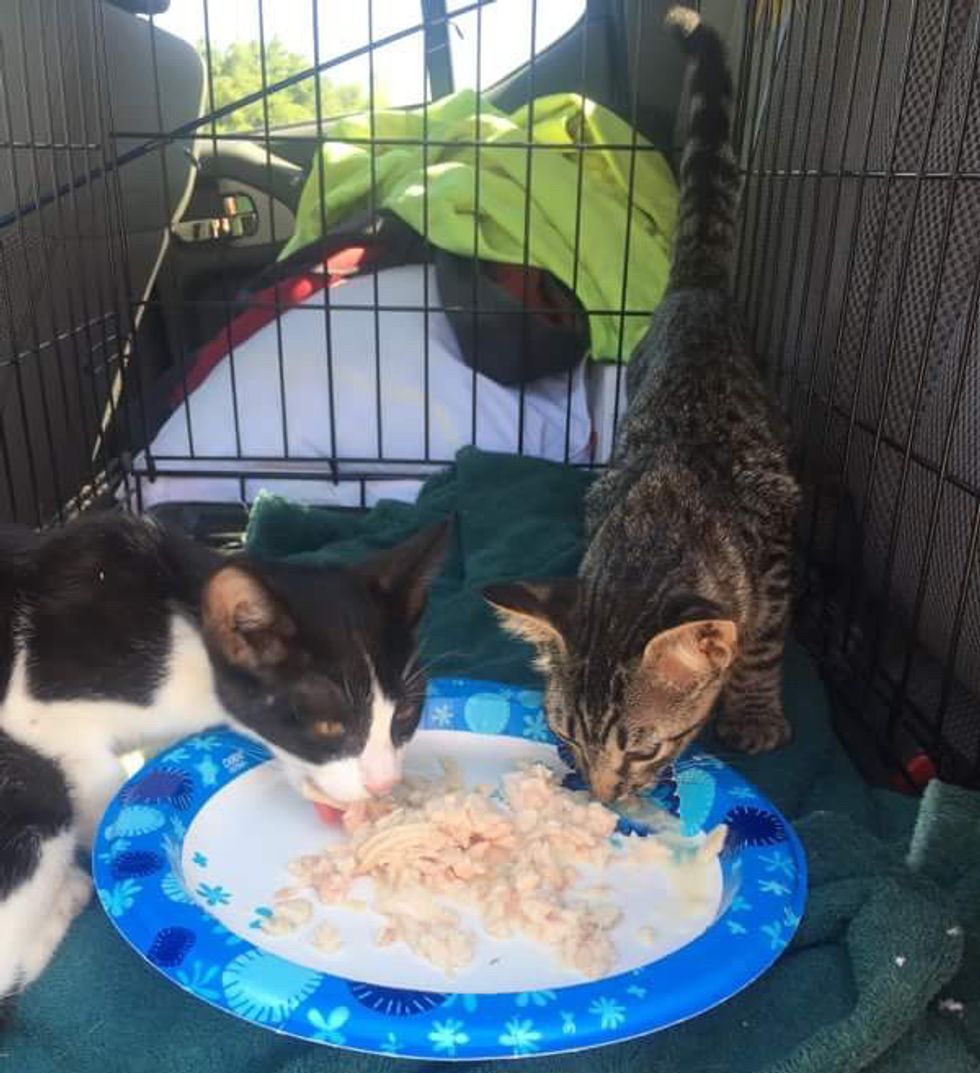 Supplied by Celeste Kassler
Update:
Happy and loved at their foster home :).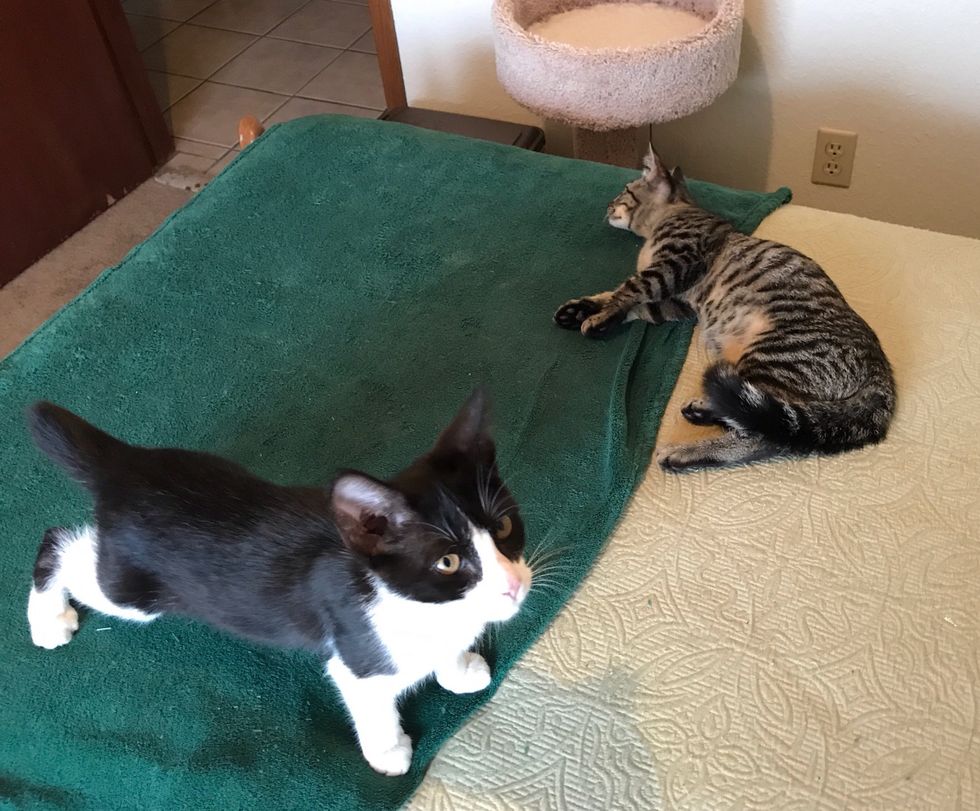 Supplied by Celeste Kassler
Share this story with your friends.
Related story: Fishermen Rescue Abandoned Kittens that Swam to Their Boat