Benny the cat used to be the size of a kitty milk bottle when he was found as an orphan. This is the difference a year makes.
"A year ago, we found a tiny kitten in a parking lot, crying and huddling up near a small potted bush. It couldn't walk more than a couple of steps at a time and its eyes were barely open. We went to the nearest pet store and bought a bottle and milk replacement with plans to feed it until we could contact an animal rescue group in the morning. We ended up falling in love with the kitten and couldn't part with it," said Heather, the human mom.
Today, Benny has all grown up into a handsome cat. It is hard to believe how tiny he once was. He's really come a long way.
Benny as a bottle kitten, approximately 3 oz.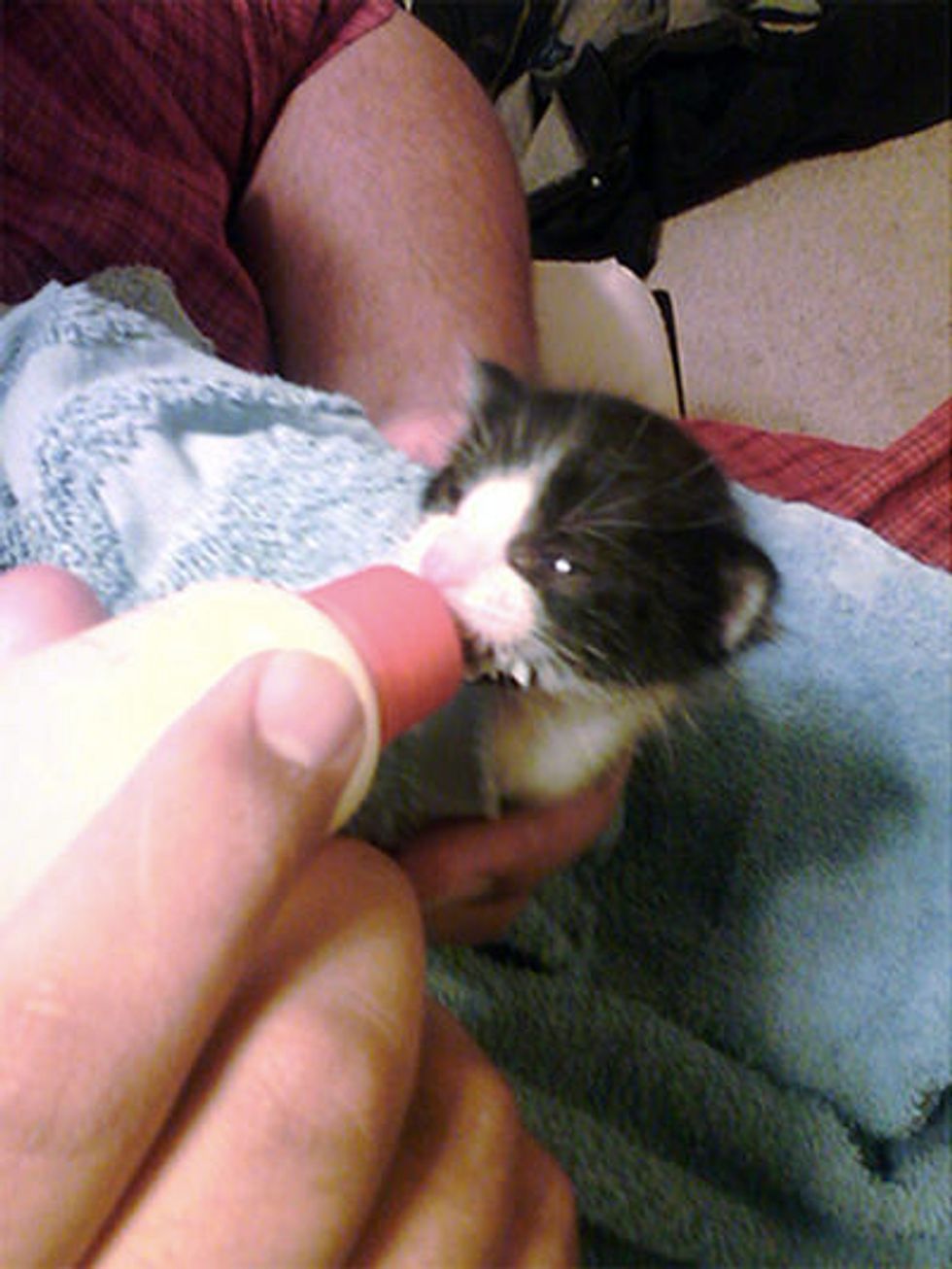 One year later, weighing in at 13 lbs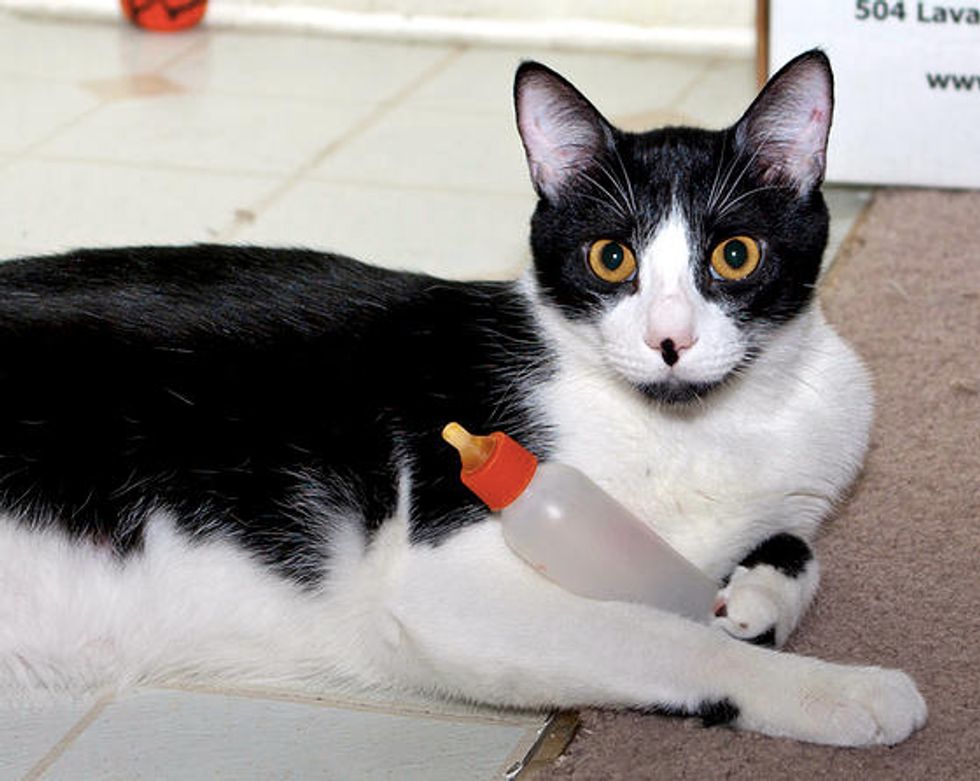 Photos courtesy of ©Heather.