He was a shy scrawny kitten who would hide when his siblings were out exploring. But a loving forever home turned this skinny kitty into a majestic beast!
Meet Aava the cat!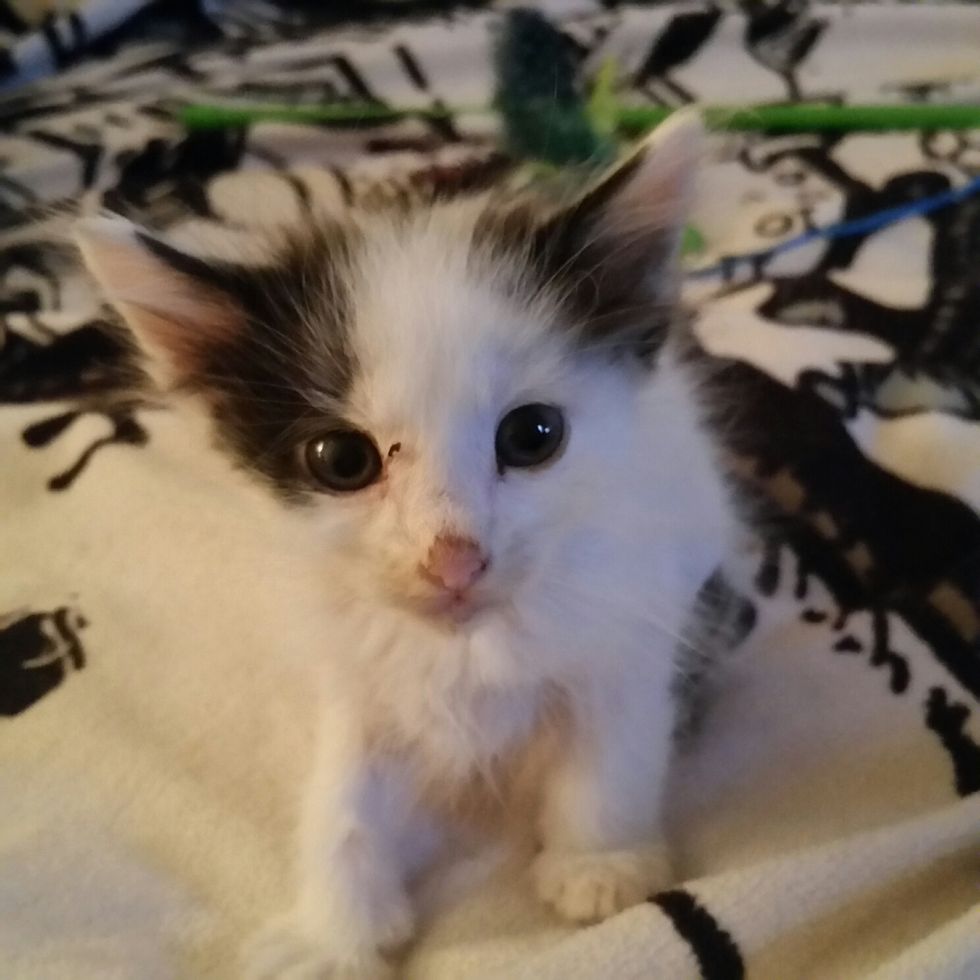 netbich
Aava was just fur and bones when he was brought to his foster home along with his siblings. Being a shy kitty, reddit user netbich was afraid that he would be overlooked if he had to go back to the shelter, so she reached out to the reddit community and hoped a good family would take a chance on this very shy boy.

And someone did. "He was the last kitten of his litter to be adopted," she said.
Reddit user NO_NOT_THE_WHIP saw the little guy and was smitten with those disproportionally big ears to his tiny body. They took the kitten home, and the little fur buddy's life began to change...
As soon as Aava arrived in his new dwelling, he immediately took refuge under a chair and refused to come out. "When I first brought him home he hid here all day," they said.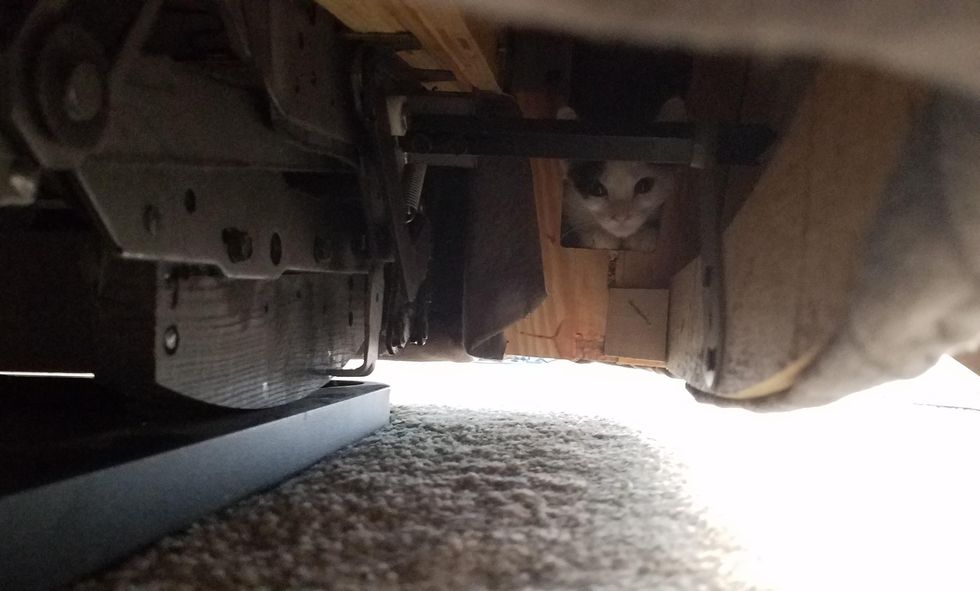 NO_NOT_THE_WHIP
The family knew about his shyness so gave him all the time he needed while trying to reassure him with food and love.

Then this happened...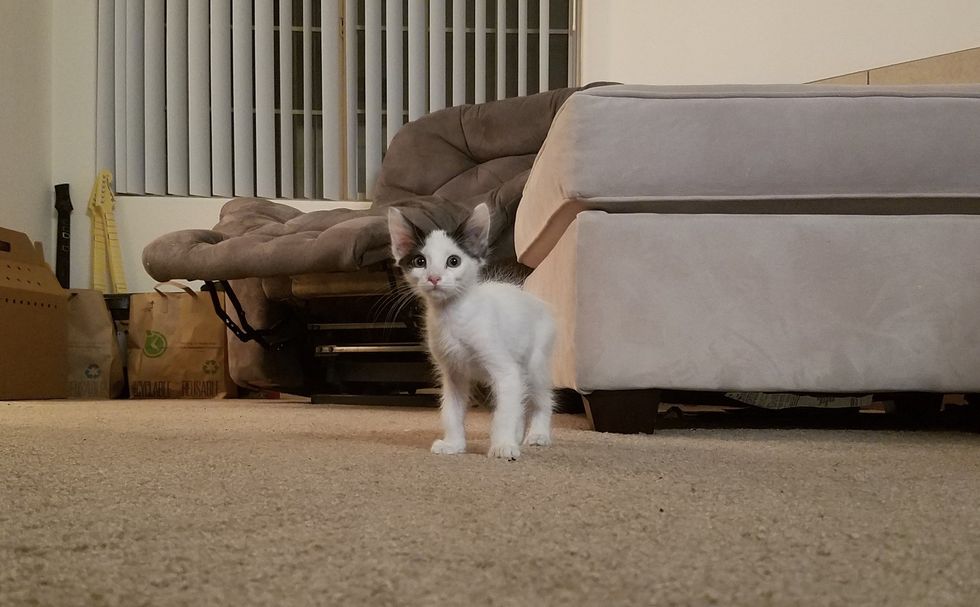 NO_NOT_THE_WHIP
Little Aava came out from his hiddy spot and slowly walked up to his human with his tail gradually rising up into a little hook.
As he approached his human, he sniffed around, learning all the scents, and eventually made his way into his human's lap.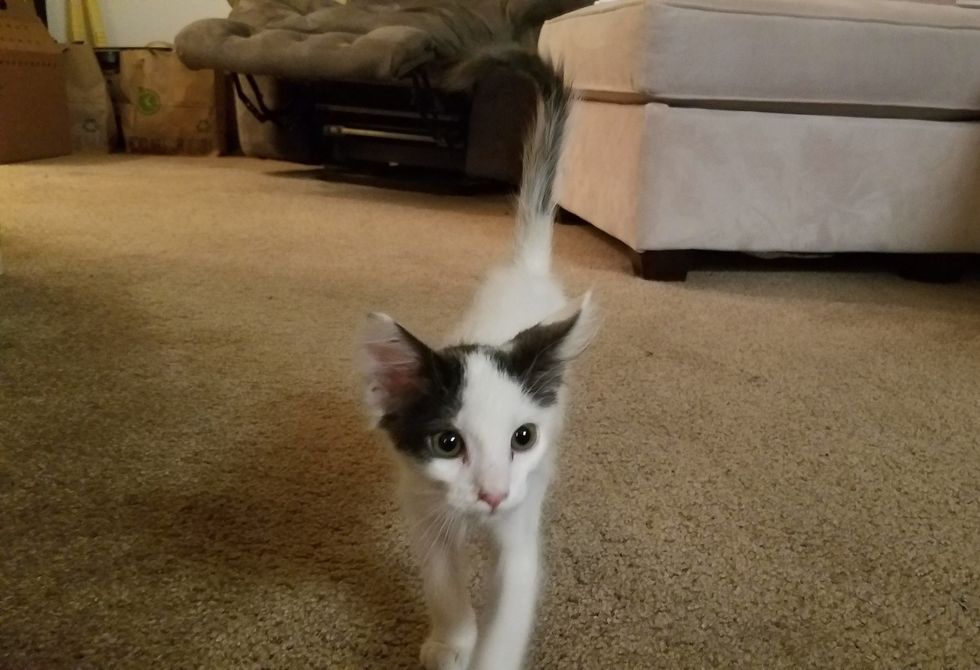 NO_NOT_THE_WHIP
It was then they knew the kitten had made them his forever family.
That shy little kitten curled up in a ball of fur, purring aloud in his human's lap. He stayed there for a long time and didn't want to wake up.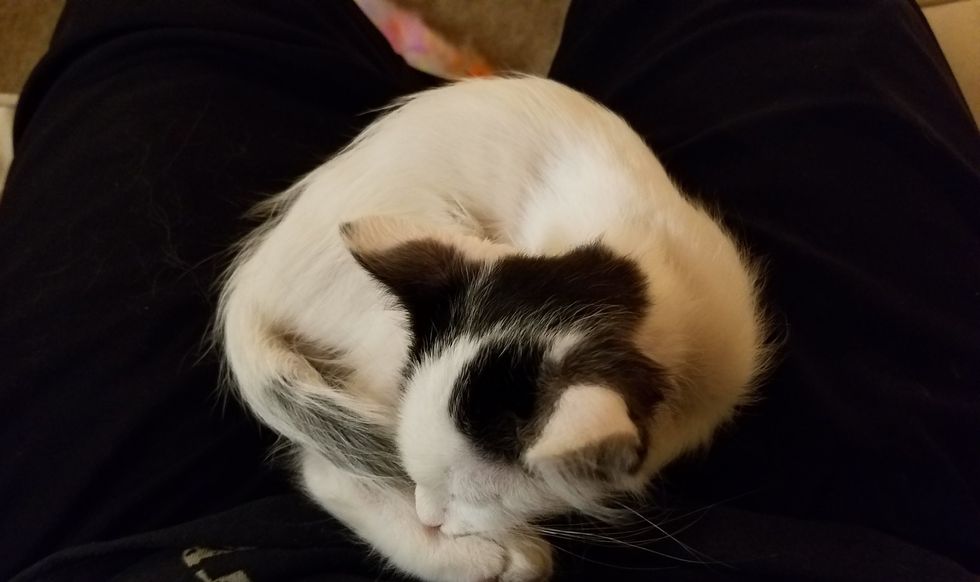 NO_NOT_THE_WHIP
From that day on, Aava always waits for his human by the door, demanding love and attention.
It makes him the happiest kitty when he gets pets and head scratches.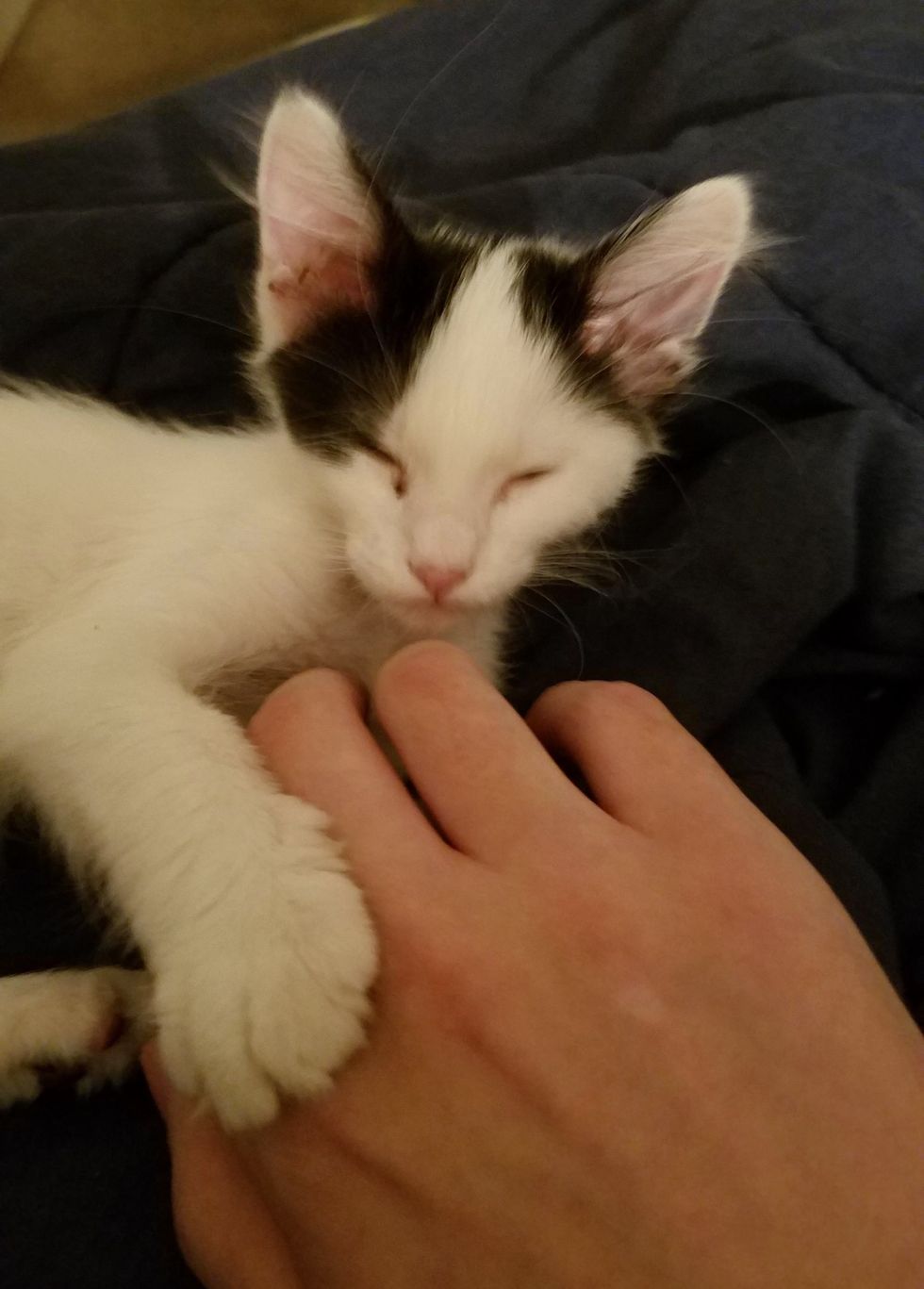 NO_NOT_THE_WHIP
He came out of his shell and blossomed with love.
That little kitty is no longer shy but full of affection.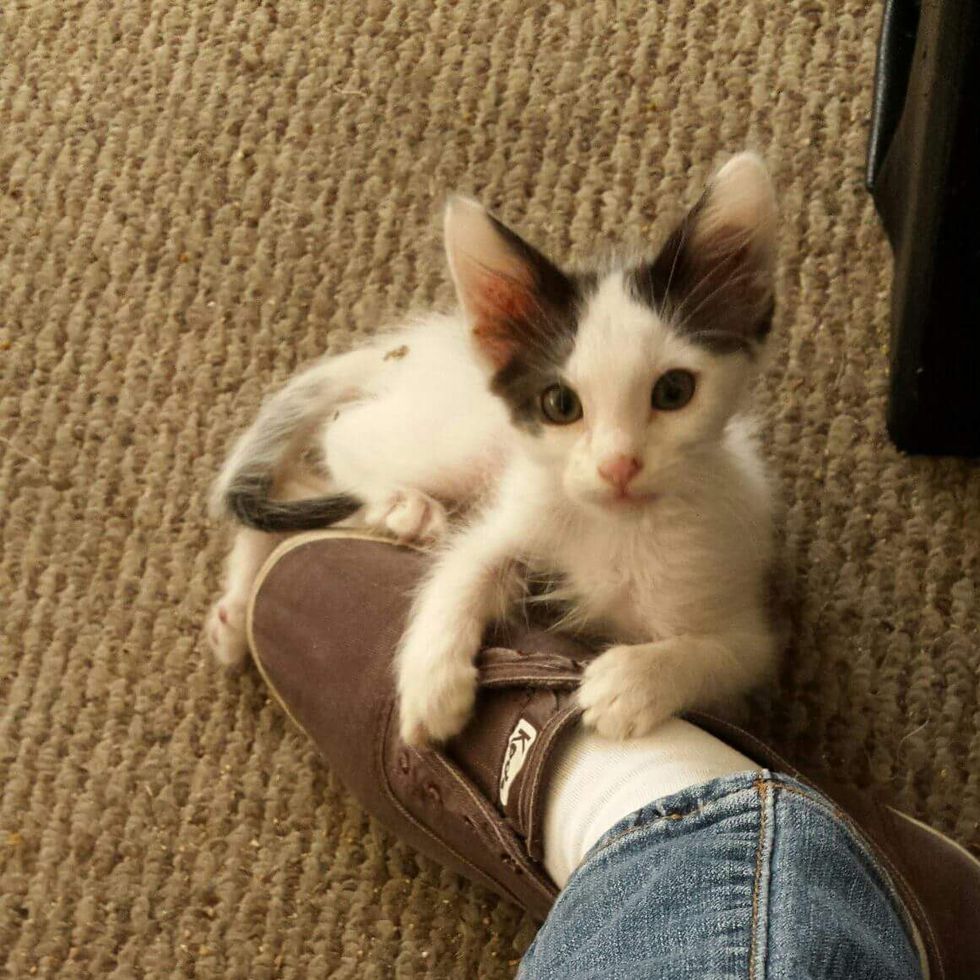 netbich
Five months after adoption... he's fluffed up a ton!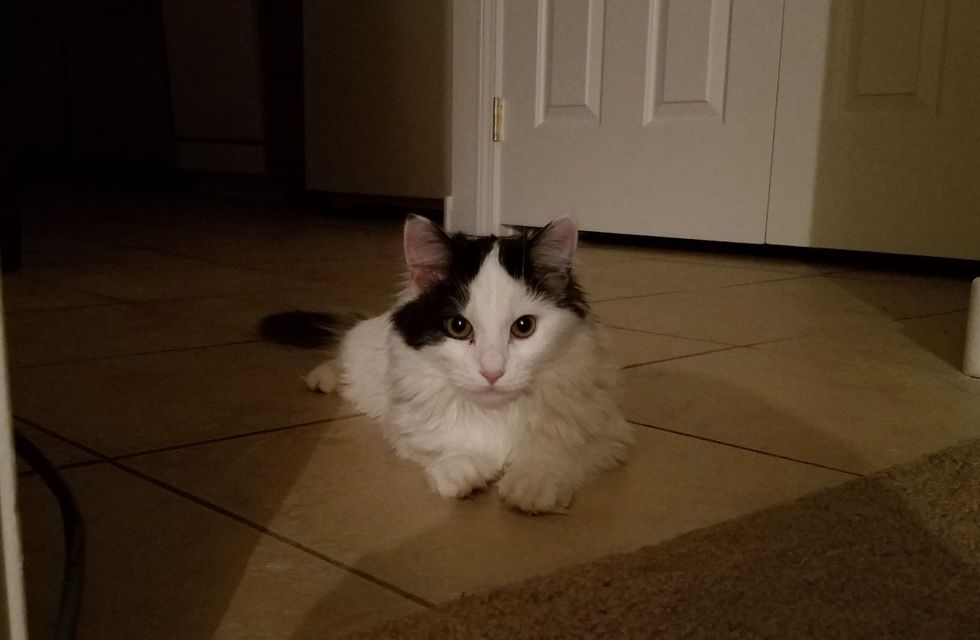 NO_NOT_THE_WHIP
That little bitty tail has turned into a gorgeous lush floof!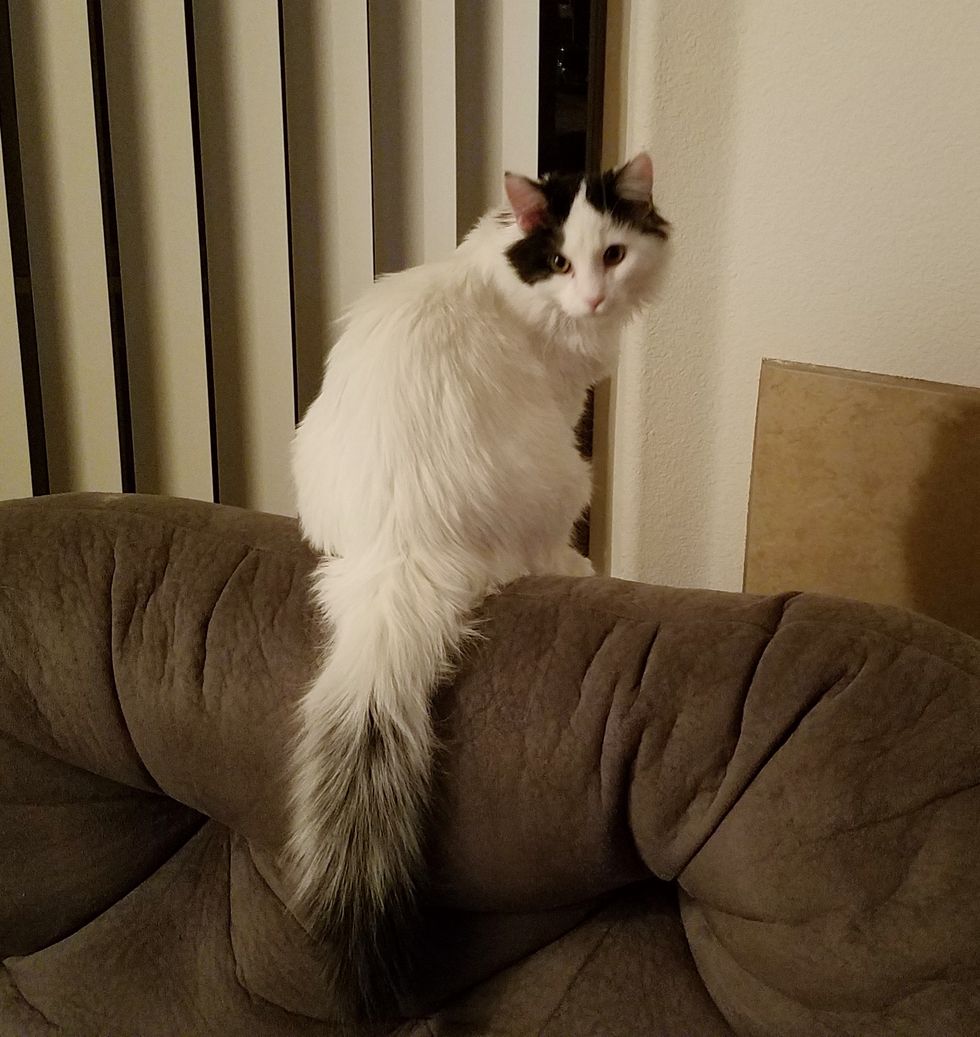 NO_NOT_THE_WHIP
The runty shy kitty is now a confident, majestic beast!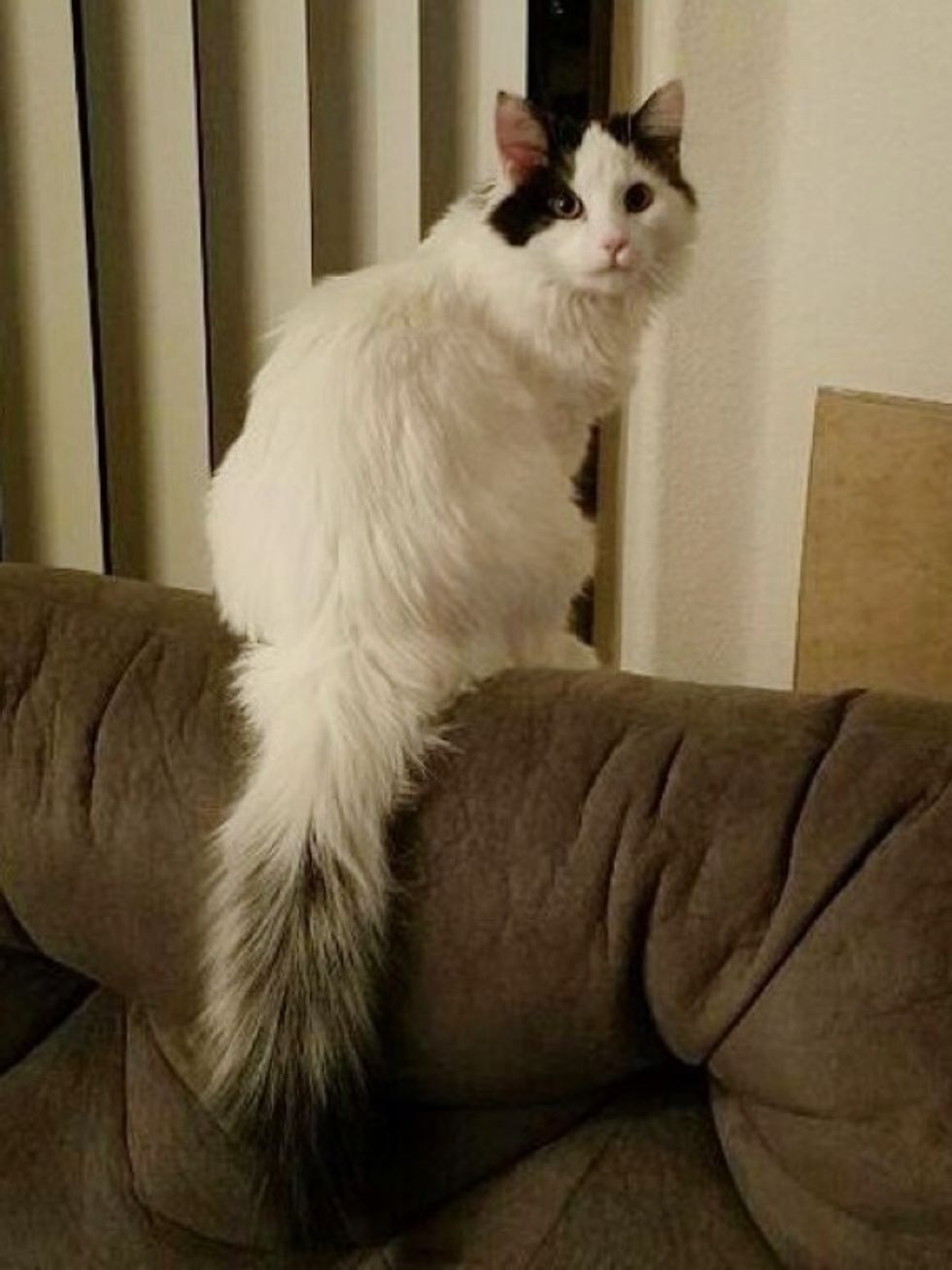 NO_NOT_THE_WHIP
Share this story with your friends.

Related story: Cat too Scared to Leave His Box at Shelter. Then 3 Hours After Adoption...