A family was looking for a forever home for a little stray kitten they rescued, but their resident cat decided to claim him as his own.
"The cat has spoken, and the dog also has no more bed."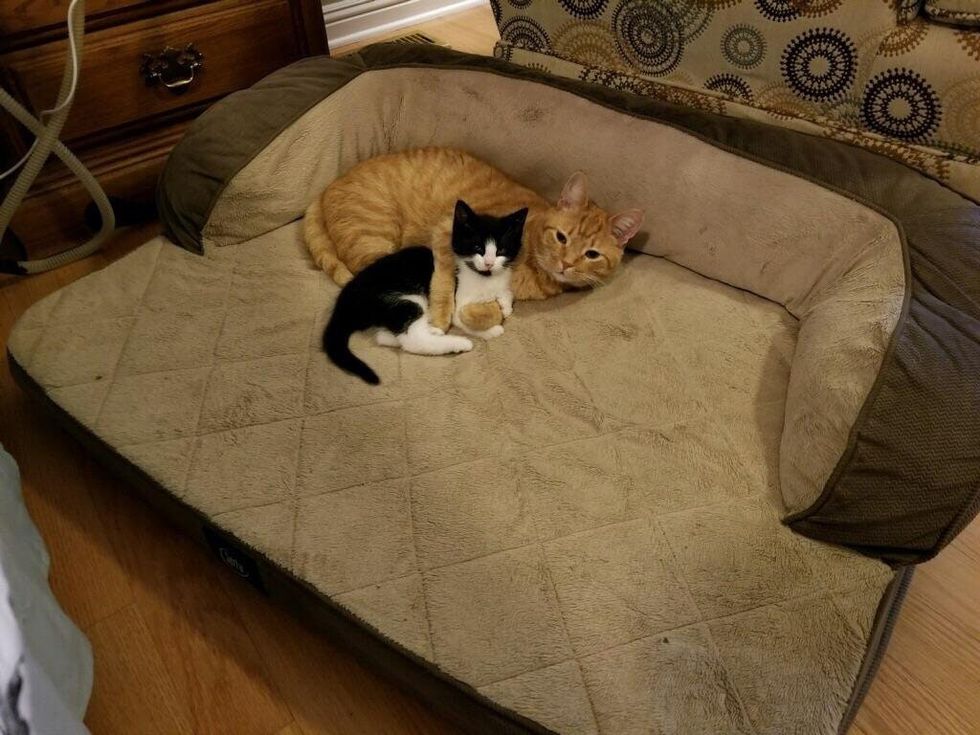 reddit/todontblink
A little black and white kitten wandered into the lives of a family. The little guy took a liking to their orange cat and became his shadow.

The kitten was found in the middle of a country road with cars swerving around him. He was very frightened. When a good Samaritan saw him, he immediately rushed to his rescue.
"I tried knocking on the only door nearby and he wasn't theirs. (The kitty) has no chip, and no one on social media claimed him. Best I can guess is that someone's barn cat had kittens and they didn't really keep track, and this one wandered off," reddit user todontblink said.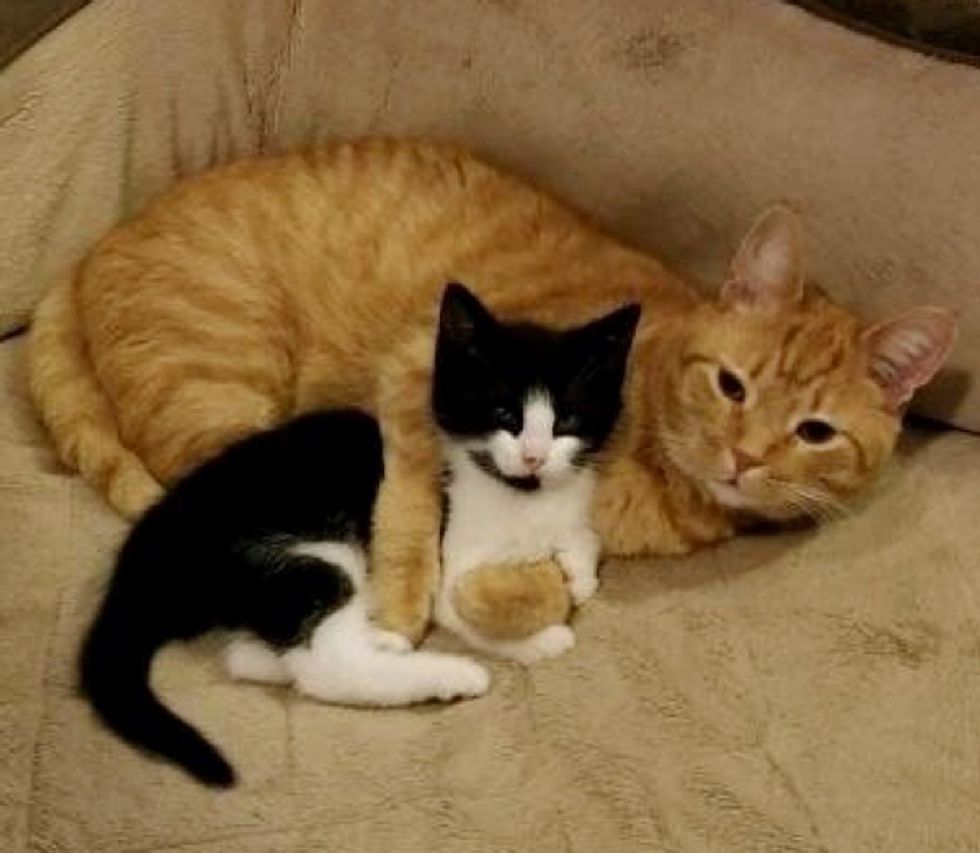 reddit/todontblink
He brought the kitten home to foster and planned to find him a forever home. "The kitten was a little shy the first day and kept hiding in the corners after a traumatic day but he came out when he figured out that he was safe."
When the kitten mustered enough courage to come out and explore, their older cat took him under his wing and started giving him baths and cuddles. The two became inseparable friends.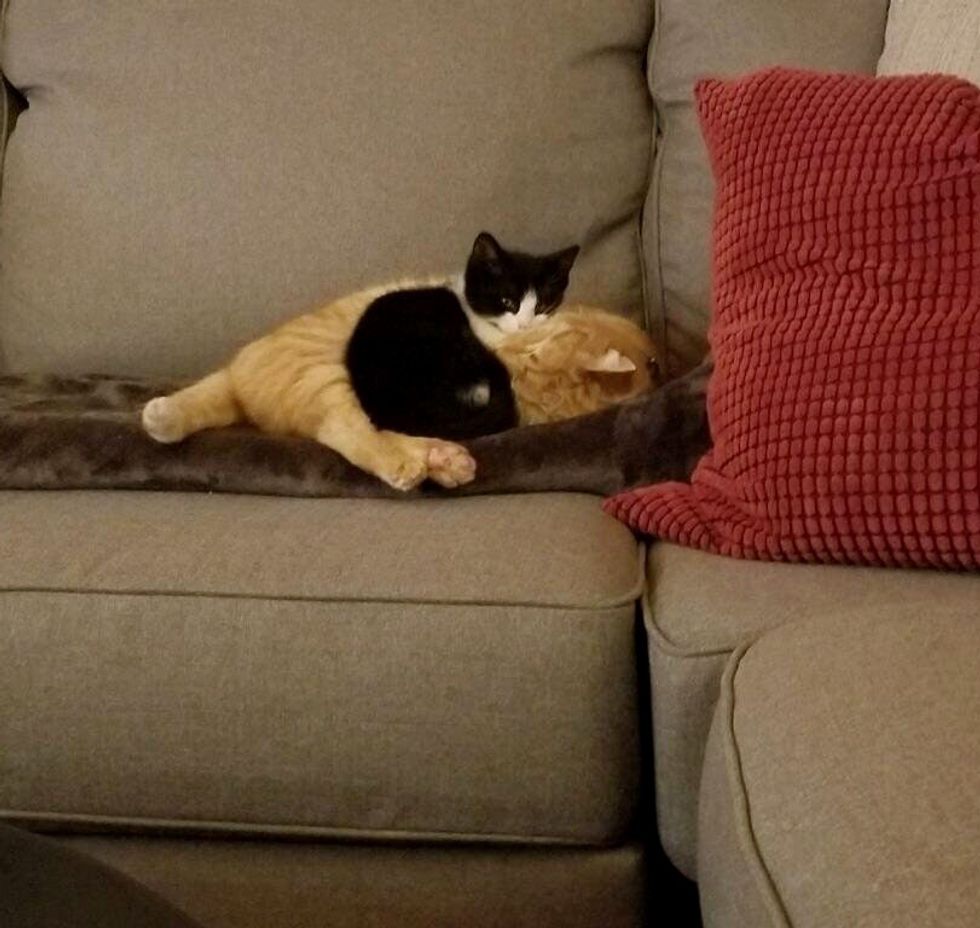 reddit/todontblink
The sweet kitten is loving the indoor life and tries to bond with everyone in the house, including their canine friend.
He loves the dog bed and to have someone to snuggle with.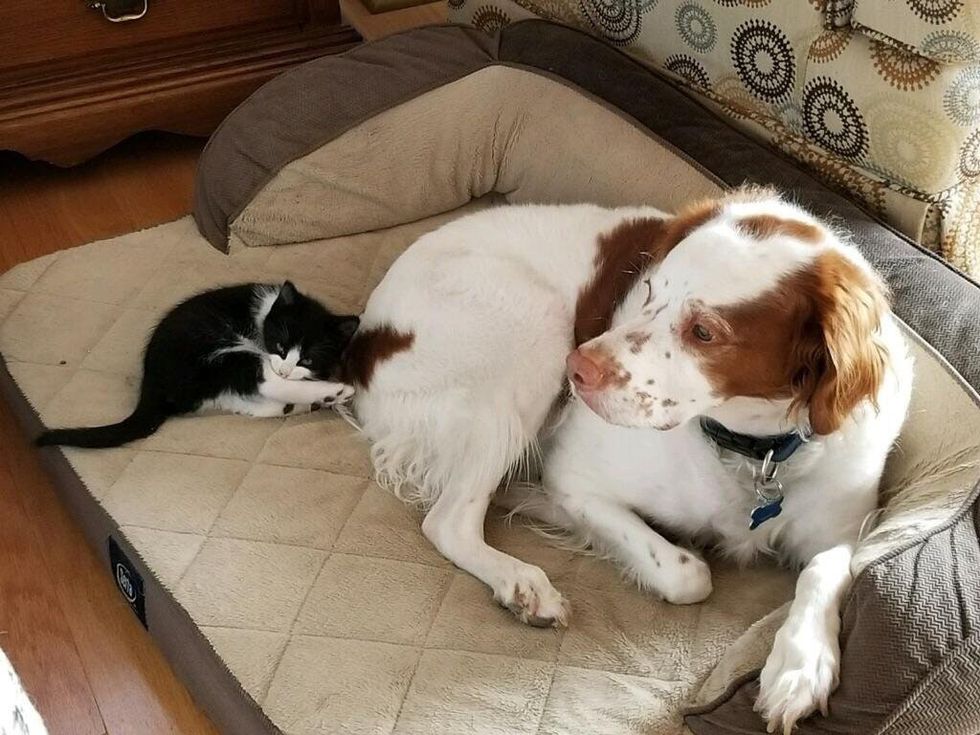 reddit/todontblink
They were planning to get the rescue kitten a new home, but their cat took him into his arms and wouldn't let him go.
"Orange kitty loves his newly adopted brother!"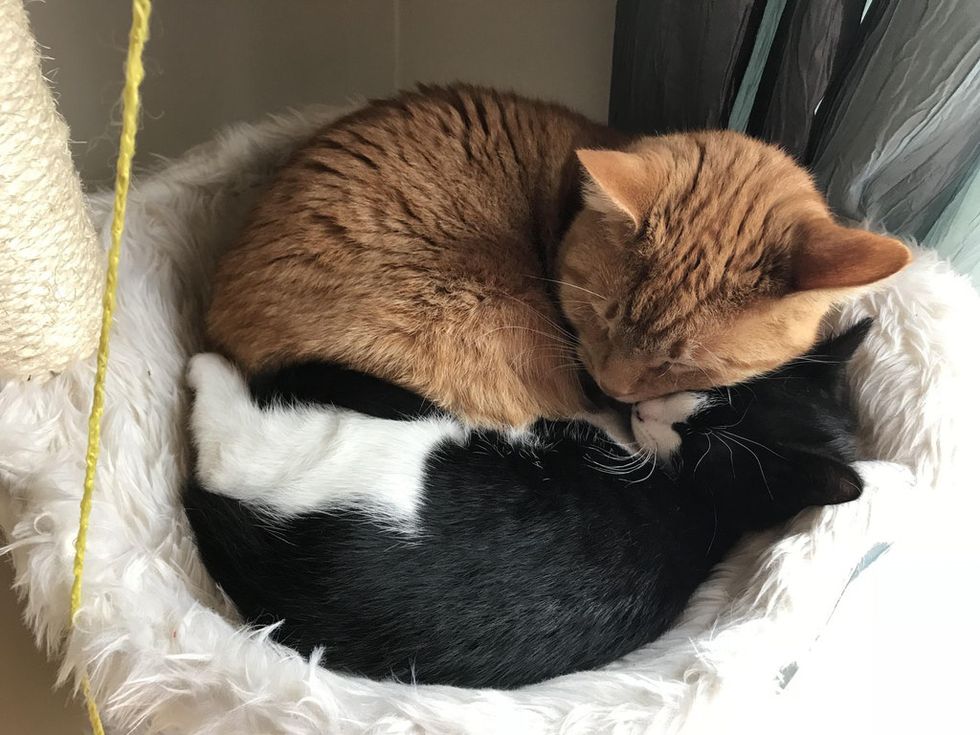 reddit/todontblink
A month later... Best of friends!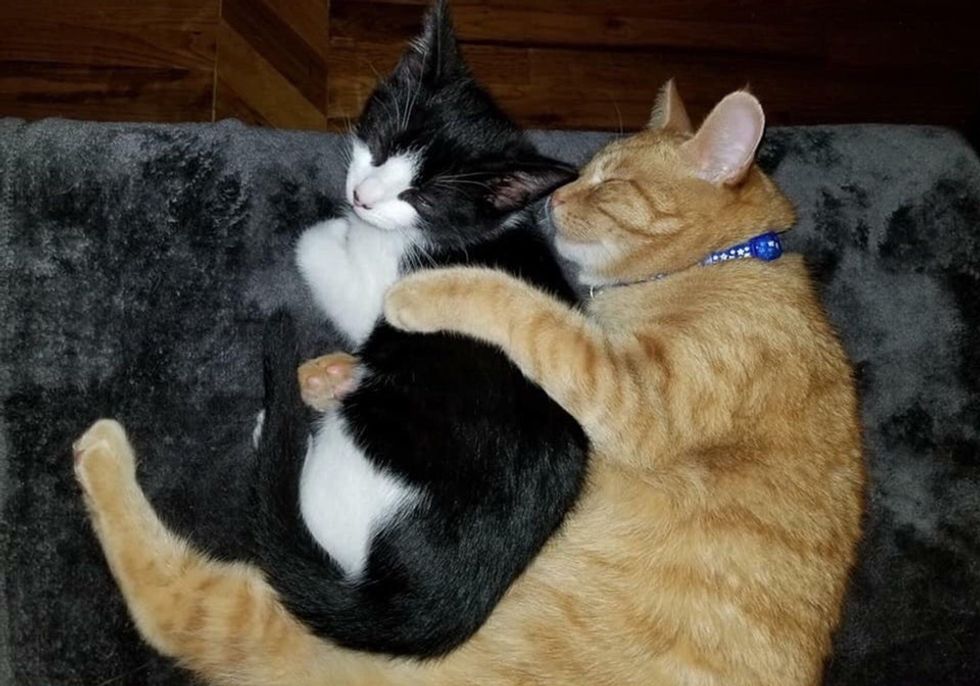 reddit/todontblink
Share this story with your friends. (More info: reddit)

Related story: Stray Cat Walks into Trap, Begging to Be Rescued Along with Kittens He Looked After