A little stray kitten and his two siblings came to the Eastex Veterinary Clinic in Humble, Texas after they were found in the Houston area.
The tiniest tabby kept meowing nonstop. "He wouldn't stop crying so I put him in my scrub pocket."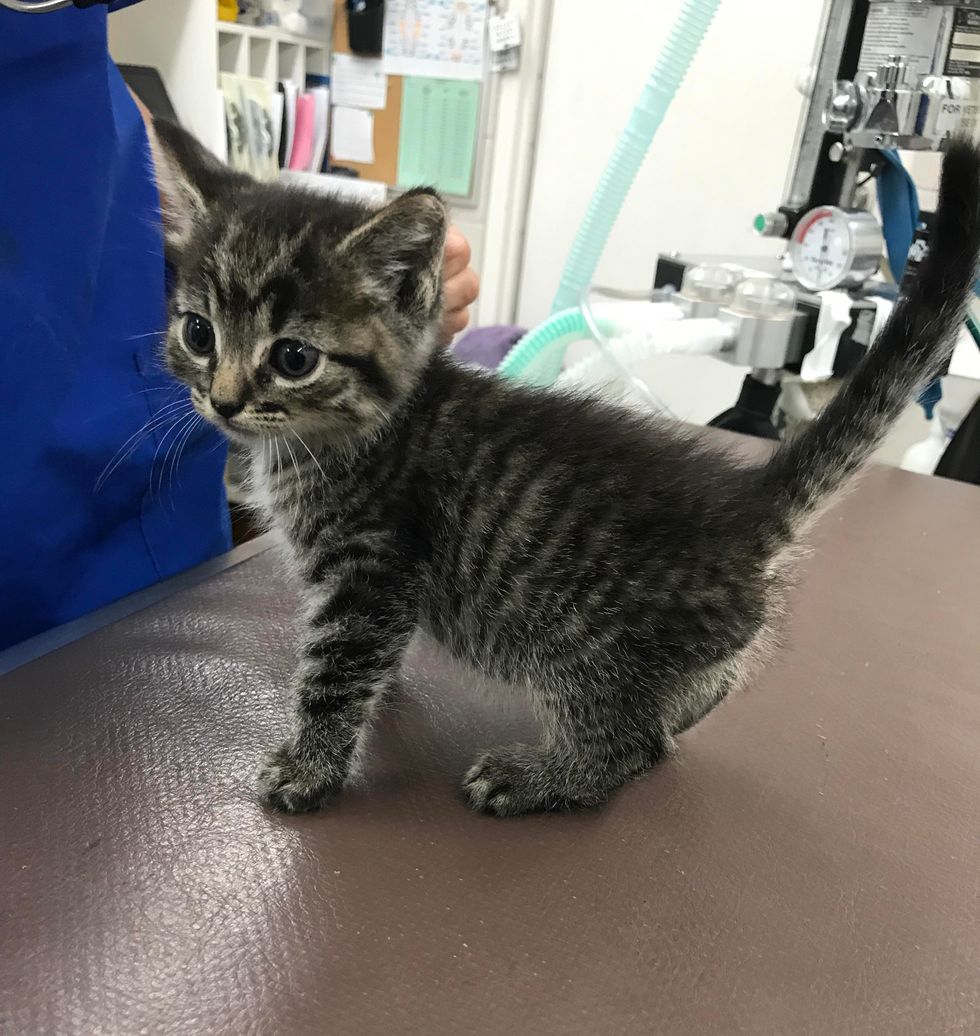 Supplied by Erin Lippman
Erin Lippman of Eastex Veterinary Clinic was checking on the kittens when the little tabby walked up to her demanding attention.

"This little guy paces the front of the cage and demands attention while the other two are quite content to play on their own," Erin told Love Meow.
He's the smallest of the three, but the most vocal. "He's about 6-8 weeks old, and came into our clinic with his two siblings," Erin said. "He's definitely a cuddler!"
The little guy was meowing up a storm at Erin, so she took him out of the cage, put him in her arms and gave him lots of pets and love. As soon as she returned him to his siblings, he would meow in protest again.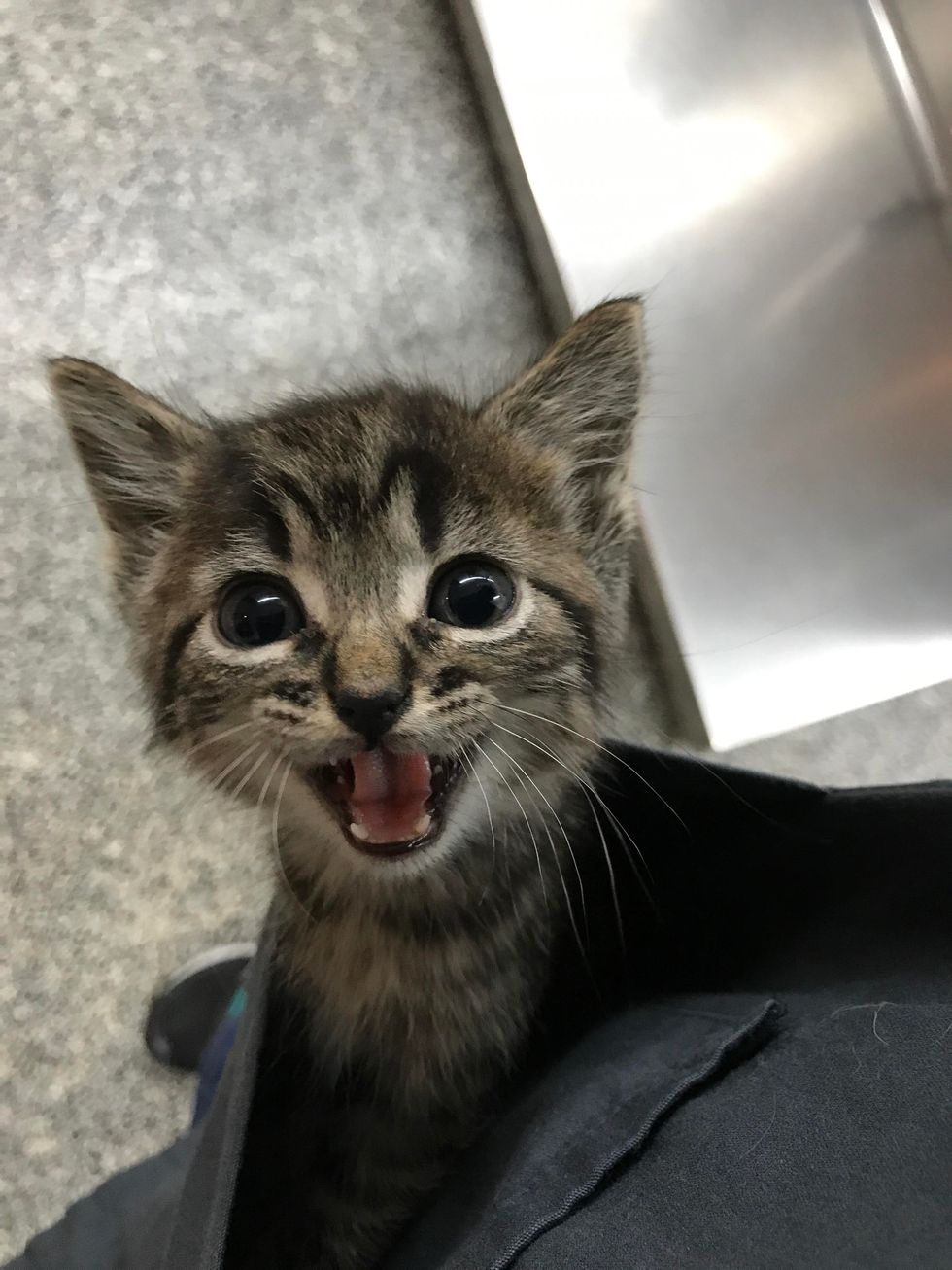 Supplied by Erin Lippman
"He's just very needy and not happy that I'm not petting him… No amount of pets are ever enough for my overlord the kitten!"
Since work had to go on and the kitty's demand must be met, Erin came up with a solution by putting the little one in her scrub pocket. He cried a little bit more, but eventually his meowing turned into purring.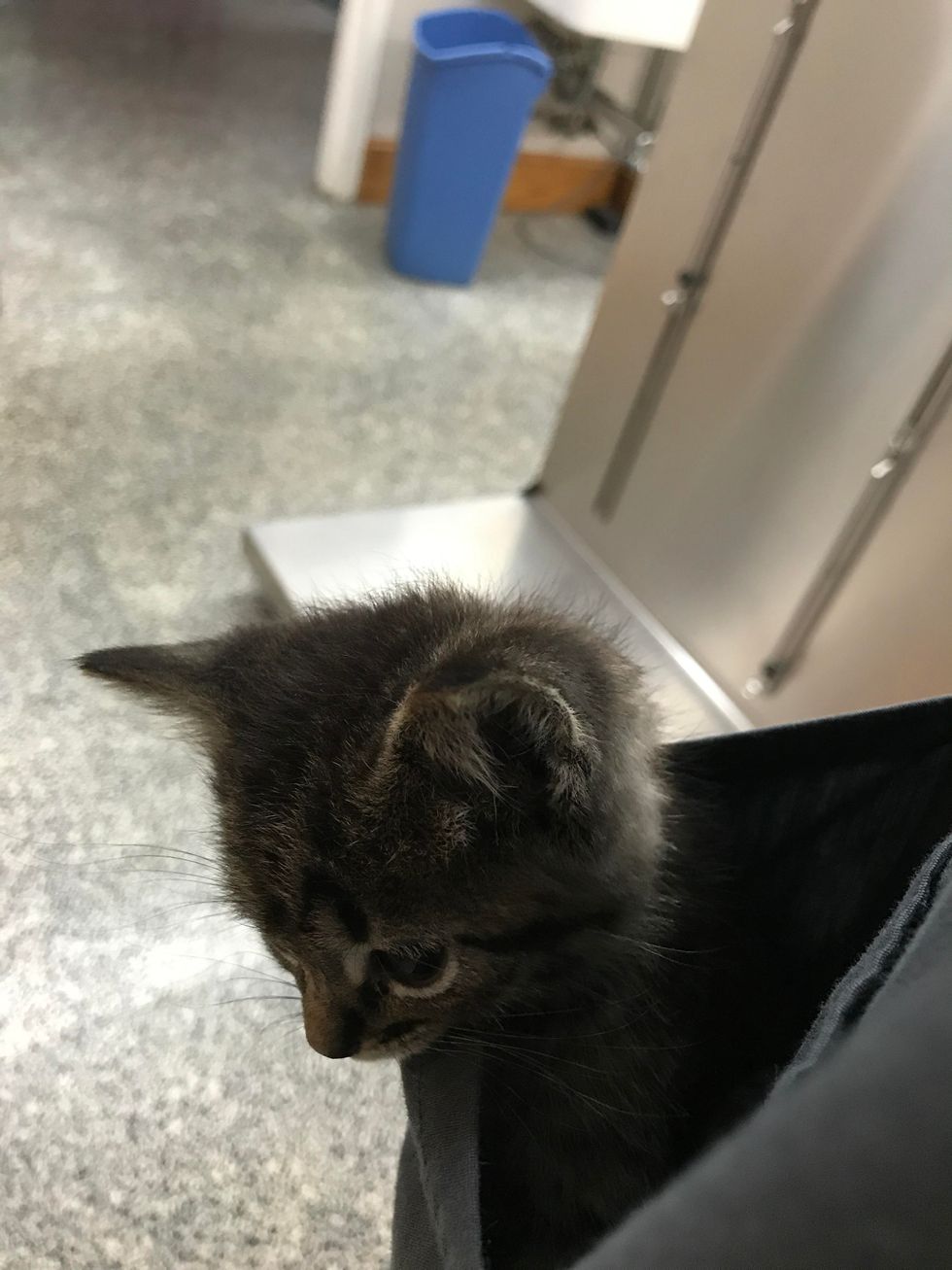 Supplied by Erin Lippman
"He stayed in my pocket for awhile, but when I sat down to put notes in he decided to crawl out and climb up my shirt," Erin told Love Meow.
The little buddy insisted to be held and wouldn't take no for an answer. Erin happily obliged!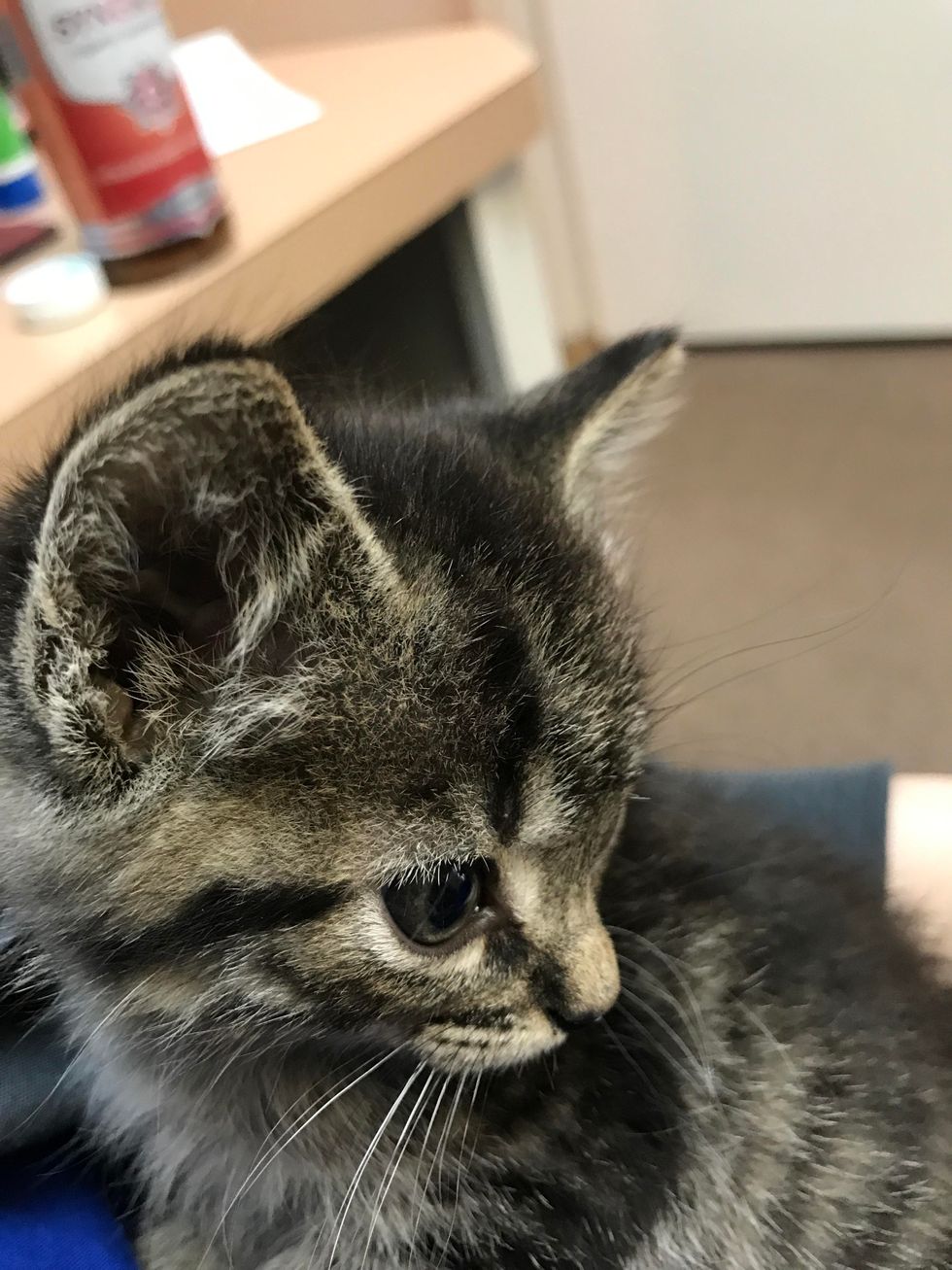 Supplied by Erin Lippman
"He's still dealing with his upper respiratory infection, but he'll be up for adoption once it's cleared. I've tentatively nicknamed him Buttons for his love of chewing at them."
Buttons is the tiniest of the three but he has a BIG heart and all he wants is someone to love :).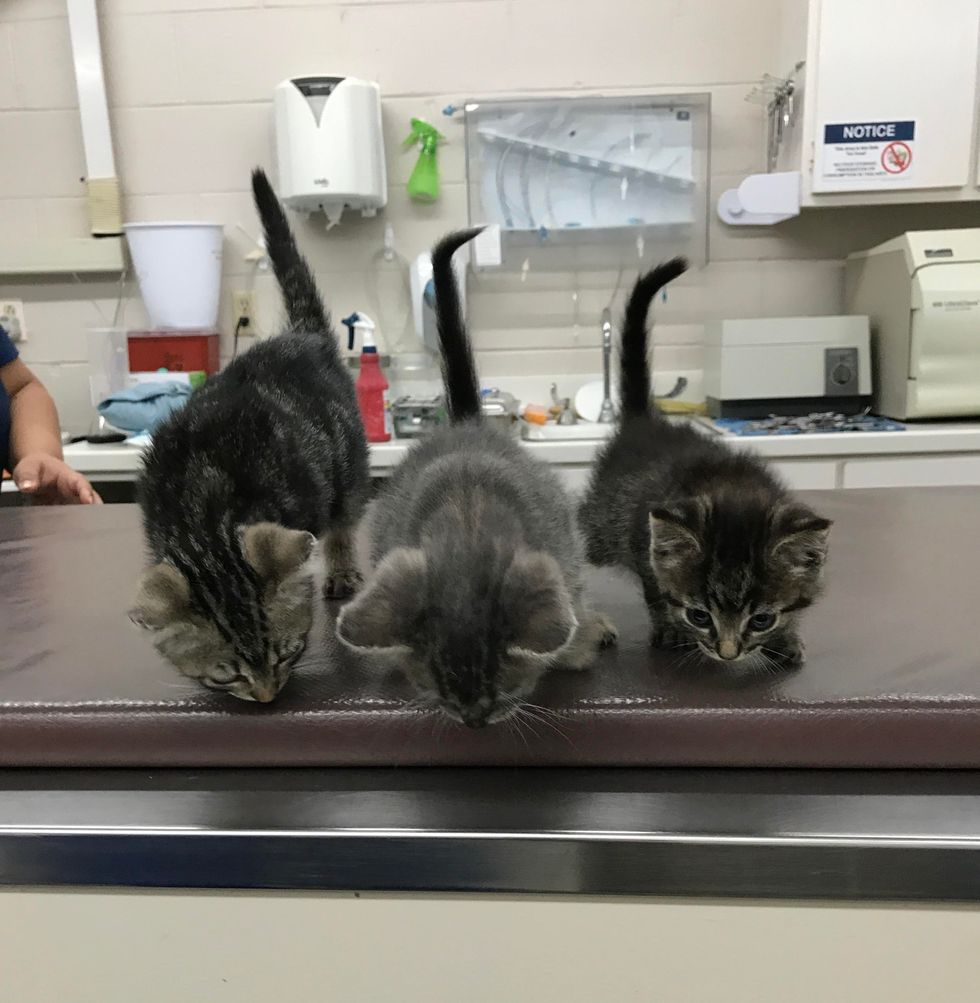 All three kittens, the tiniest one (far right) is Buttons!Supplied by Erin Lippman
Share this story with your friends. If you are in Texas and interested in adopting these babies, you can contact City of Humble Texas Animal Shelter for more info.
Related story: Man Finds Kittens Huddled Up in a Corner and Shows Them Love