A little stray kitten was brought into an animal clinic in Australia. When a veterinary nurse held her in her arms, the sweet kitty wouldn't let go.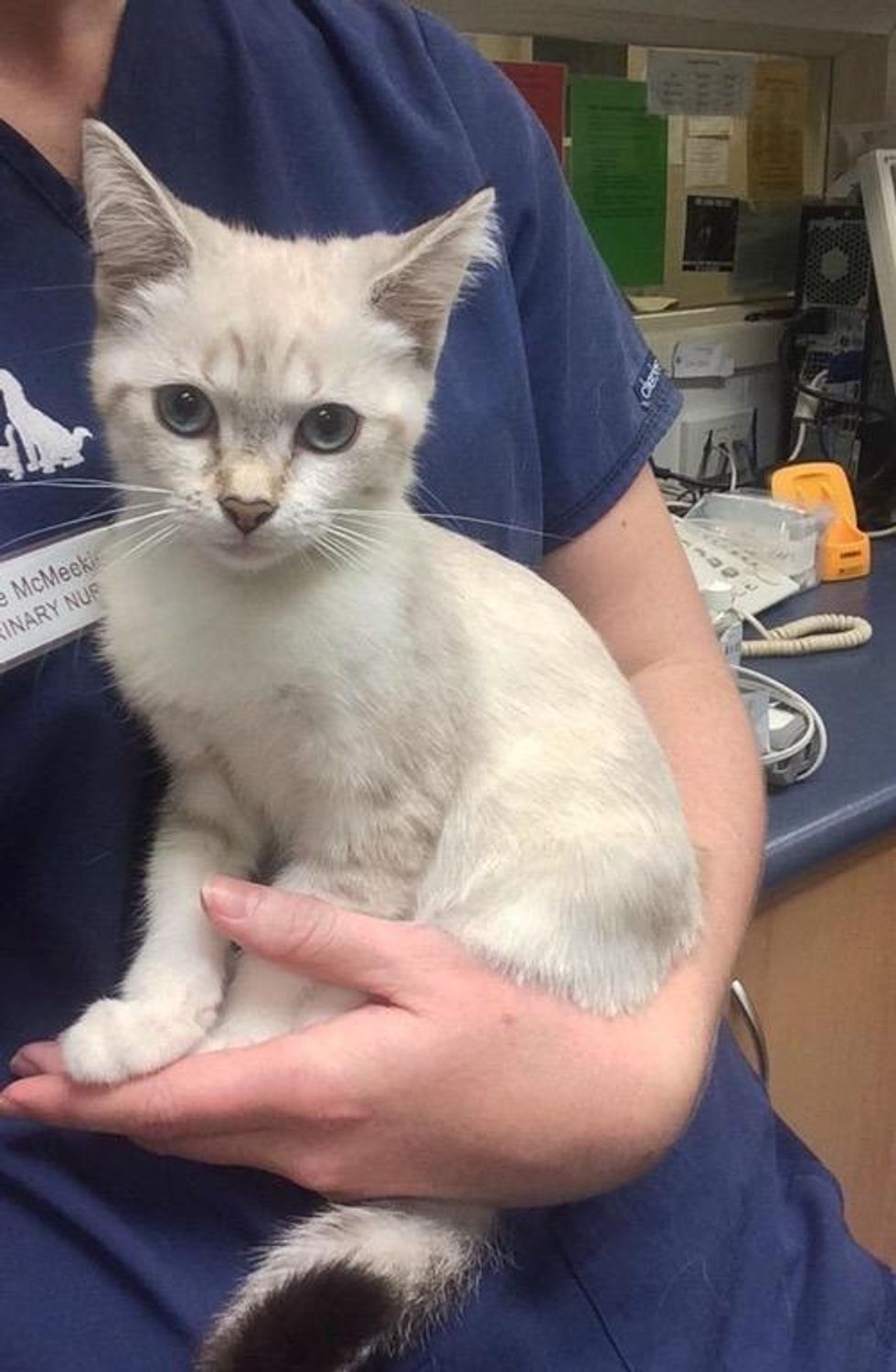 Wrenegade93
A couple months ago, someone brought a little homeless kitten to the animal clinic for help.
They immediately checked for a microchip but couldn't find one. "She's quite friendly but she also has fleas. The area we work on can be a little questionable when it comes to animal care, but we have to consider that someone is looking for her," reddit user Wrenegade93 said.
For the next two weeks, they sent out posts through local pet groups and the local council looking for the kitty's owner.
The kitty, however, had a different plan. She continued to show the vet nurse just how much she enjoyed her companionship. Every day the kitten begged for attention and cuddles. "(I'm) trying not to get attached," she wrote on reddit.
"I was probably cuddling her more than I should have been."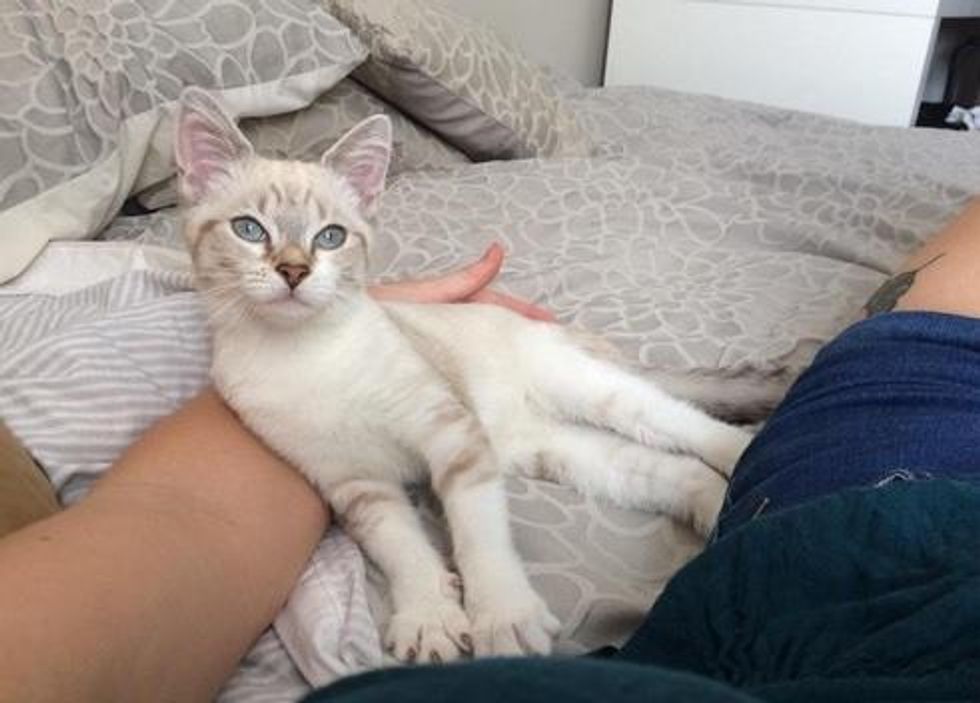 Wrenegade93
About two years ago, Wrenegade93's beloved cat (who also came to her as a stray) passed away. The night before the kitten came to the clinic, she was telling her family that, "maybe I'm finally ready to adopt another pet."
After weeks of waiting, no one came forward for the little stray.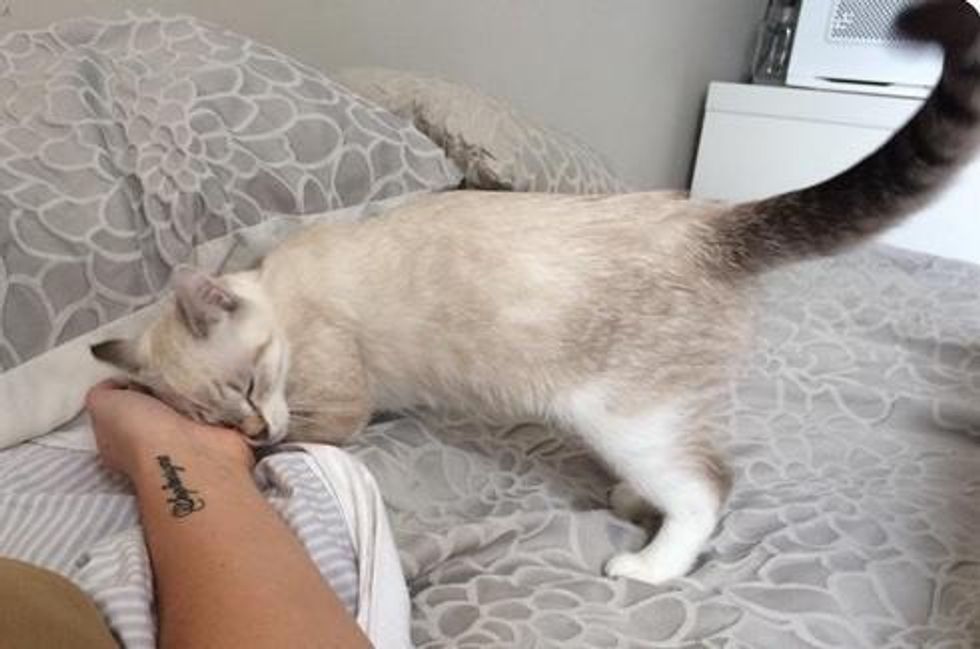 Wrenegade93
When they could finally put her up for adoption, the sweet feline had already chosen someone at the clinic to be her forever human.
"She came to her new home with me," Wrenegade93 said. "Her favorite place is the box under my bed, and she's very chatty."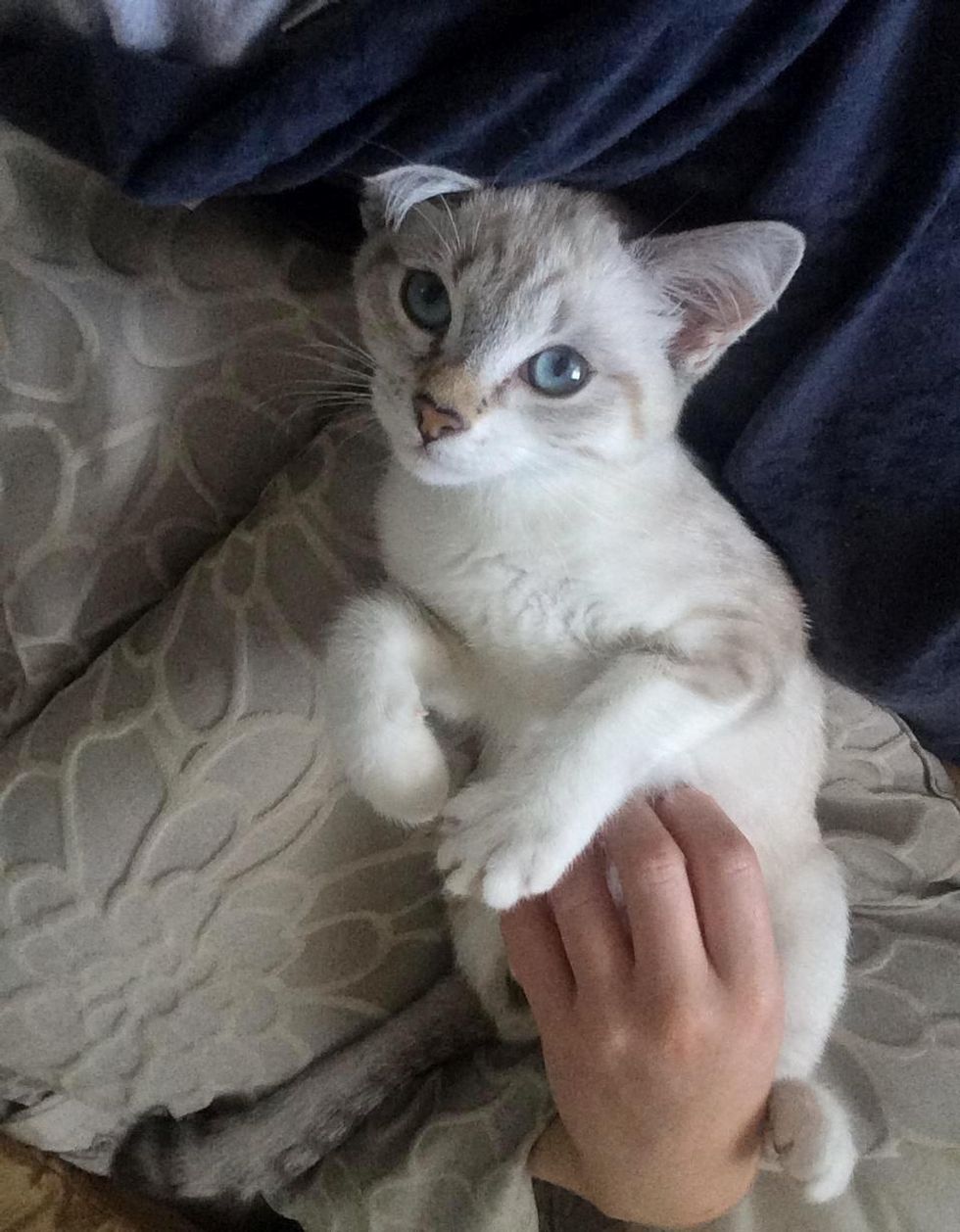 Wrenegade93
They named her Willow, and she became the tiny overlord at her new home.

"She's very please with herself."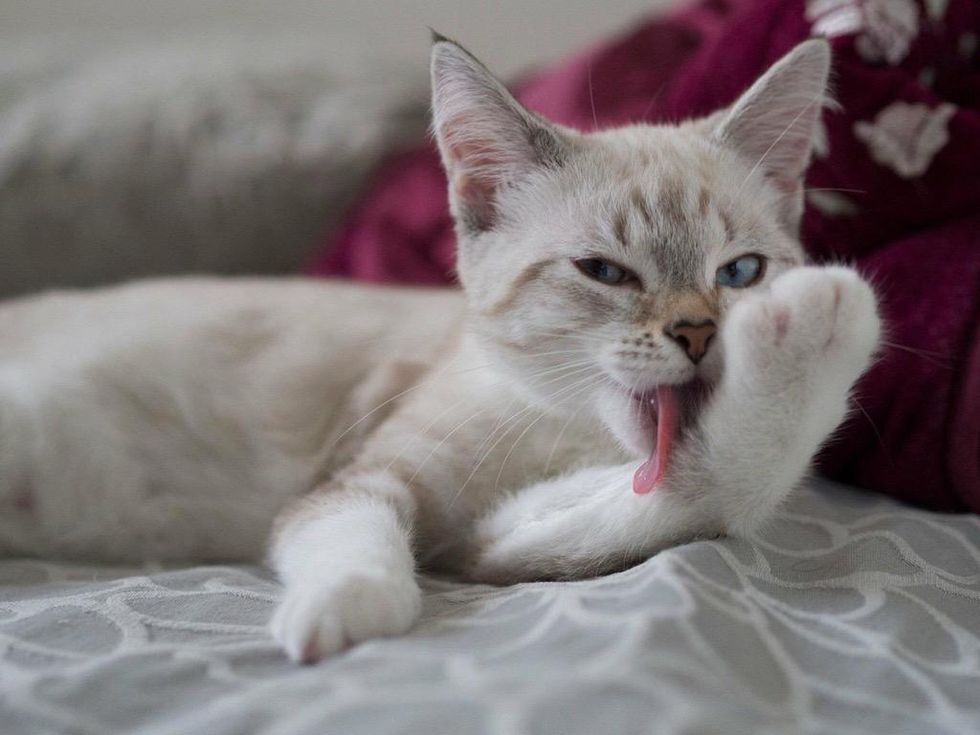 Wrenegade93
Share this story with your friends. (More info: reddit)
Related story: Man Captures Moments of Him Being Chosen by a Tiny Stray in the Park