A little stray cat walked up to a soldier and demanded that he be his forever human. Ever since then, the kitty has been his most loyal friend, following him around.
Meet Salem the cat.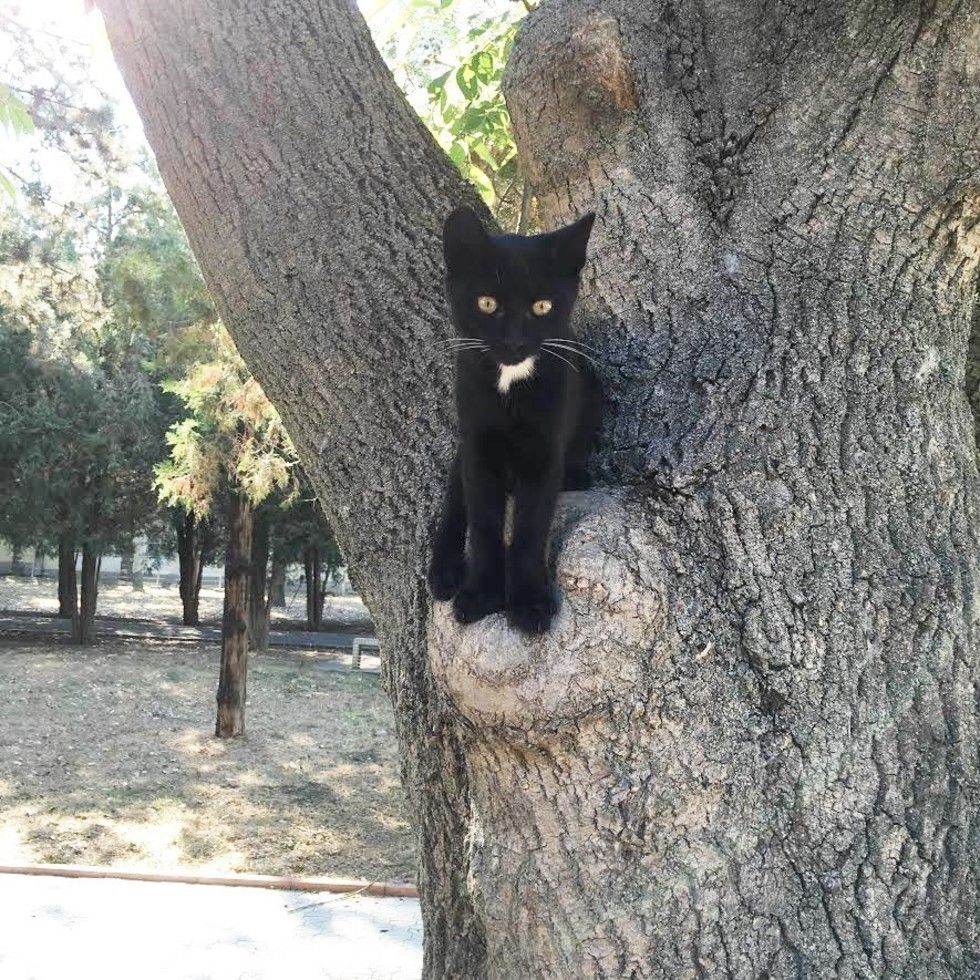 Courtesy: Justin W.
While Justin was on duty in Romania, he came across a friendly black cat who stepped out of the brushes and started following him around.
After a few pets, Salem seemed to have his mind set up to be with his new friend and even waited for him every morning. The adorable black kitty became Justin's little shadow.
Every time Salem saw his human friend, he would hop on his lap and curl up for a nap. When Justin's lap wasn't available, he would slip into his helmet for a quick snooze.

The affectionate kitty gave Justin the comfort that reminded him of his home. It didn't take long for the little feline buddy to creep his way into his human's heart…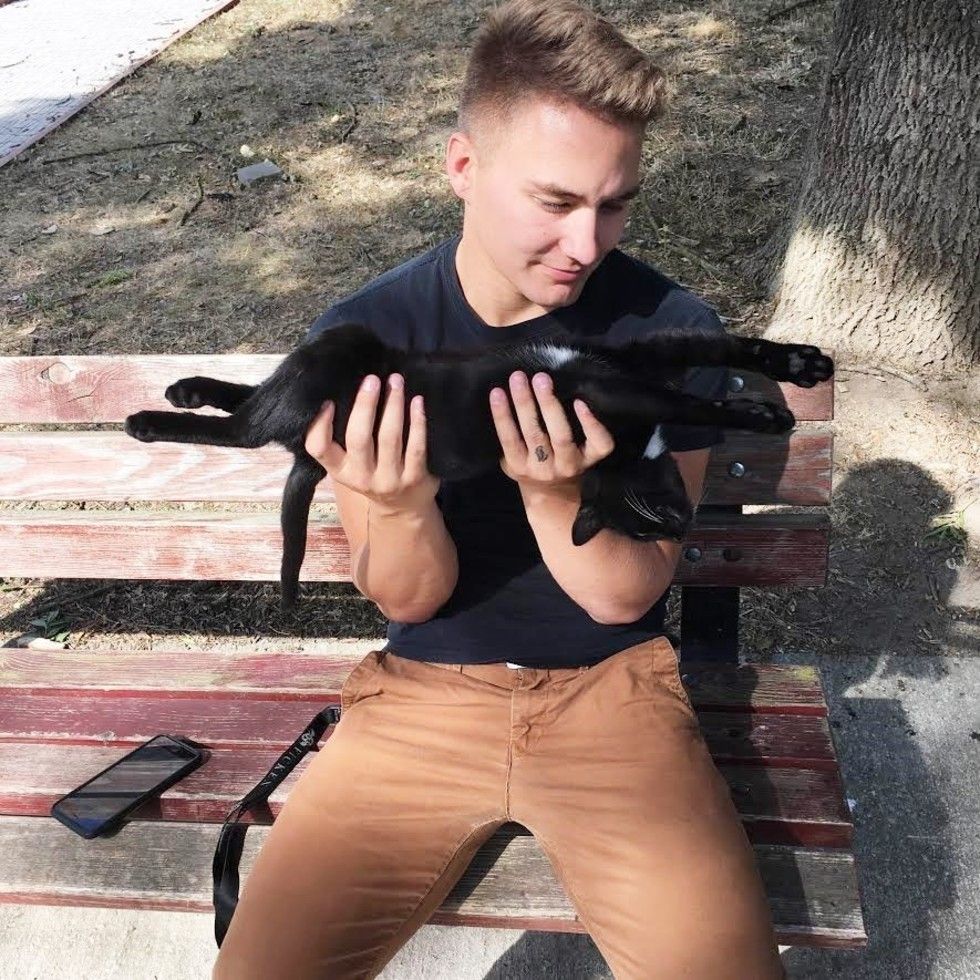 Courtesy: Justin W.
"There is a huge problem with strays in this country. There are everywhere. This little guy just took a liking to me," Justin told Love Meow.
With only a month and a half left in the country, Justin began looking into ways to safely bring Salem to his home in El Paso, Texas.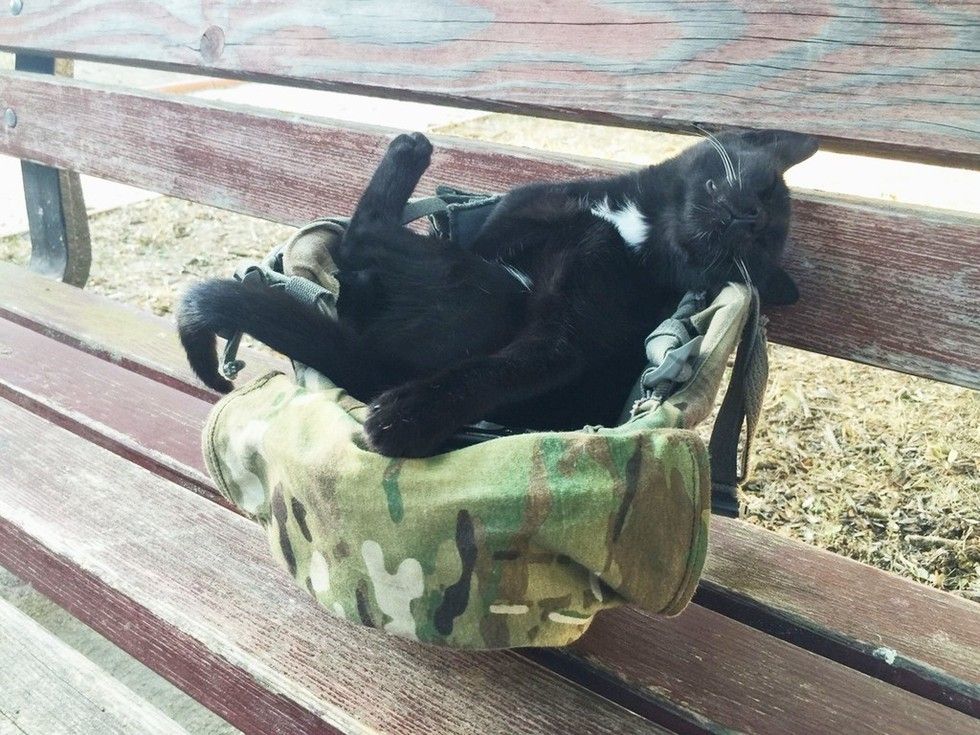 Courtesy: Justin W.
A kind woman, animal rescuer and founder of Oana's Homeless Street Paws, offered to help.
"Oana is the woman that took Salem in for me. She took care of everything when it came to getting Salem home," Justin told Love Meow.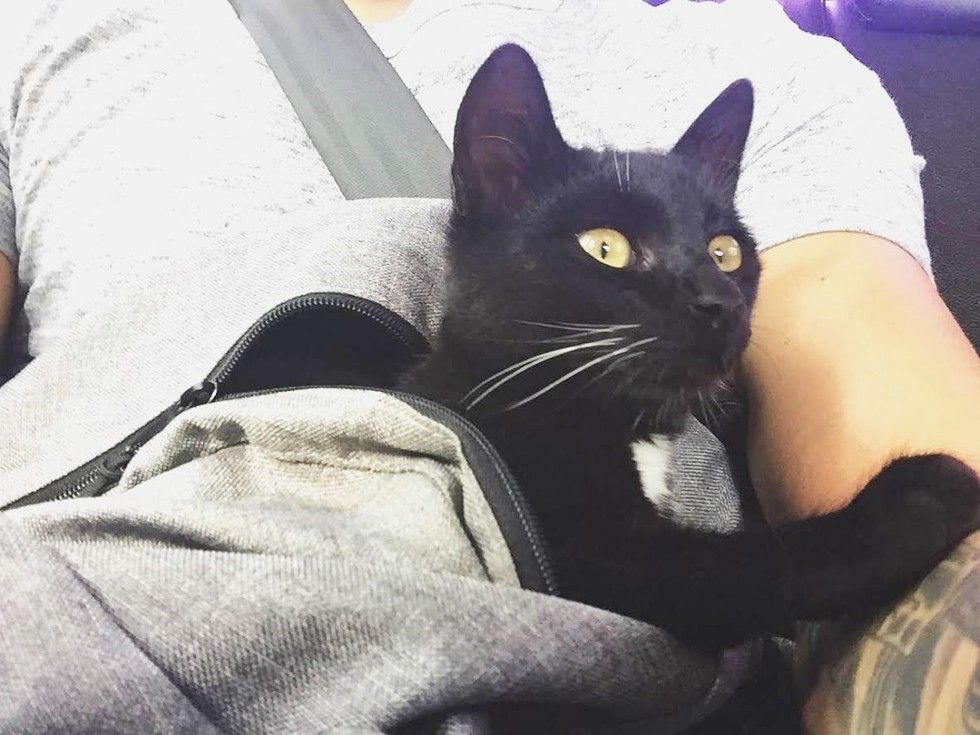 Courtesy: Justin W.
Oana takes in abused, abandoned cats and kittens, nurses them back to health and finds them good homes. "Oana is one of the most passionate and inspiring people I have ever met. Romania would be served well with more people like her," Justin said.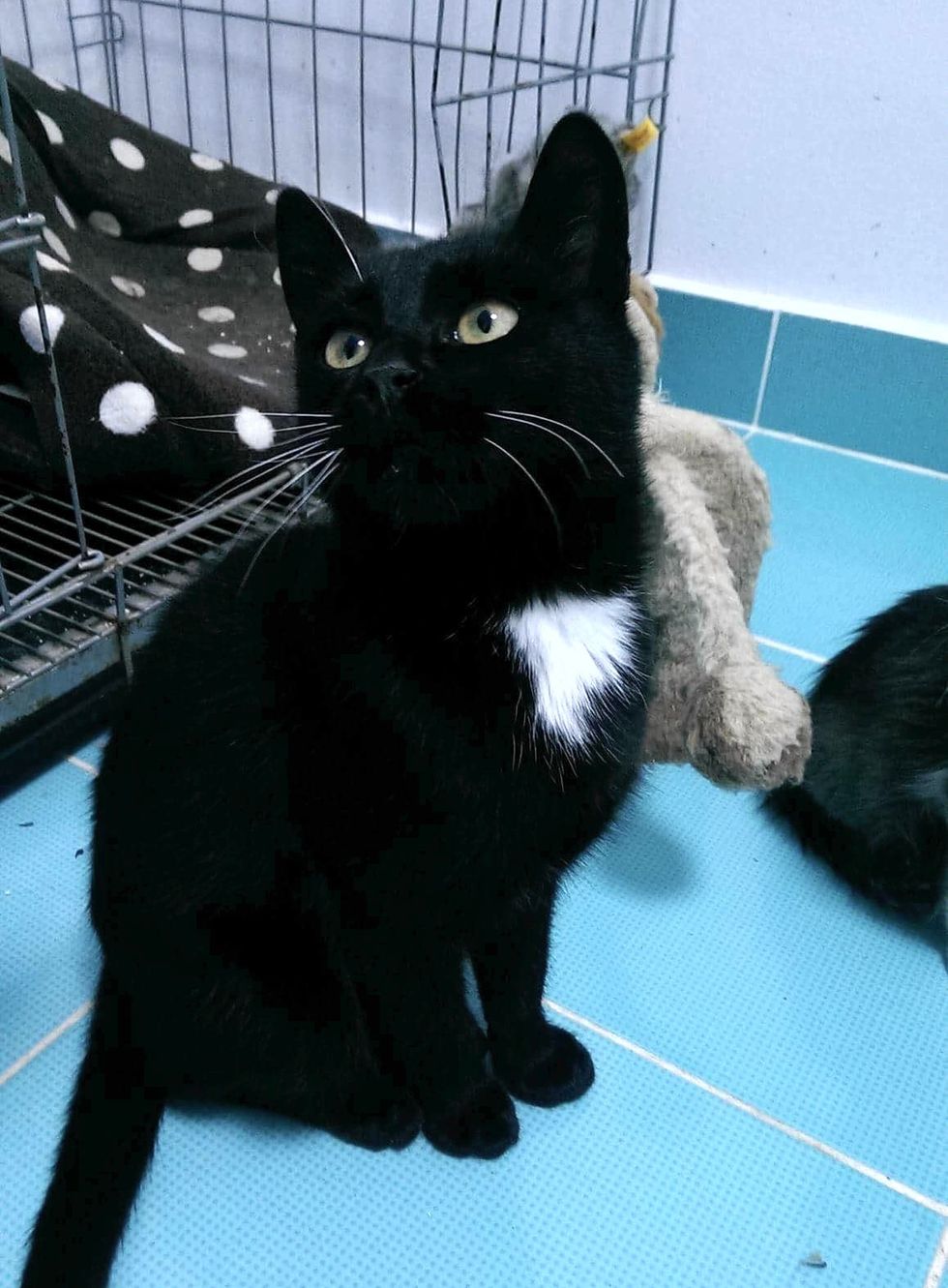 Courtesy: Justin W.
Two months after Justin found Salem, the little kitty traveled thousands of miles to his forever home in the US. He was welcomed by his new human mom and a feline friend, Cheddar.
Salem found a new toy in his new home.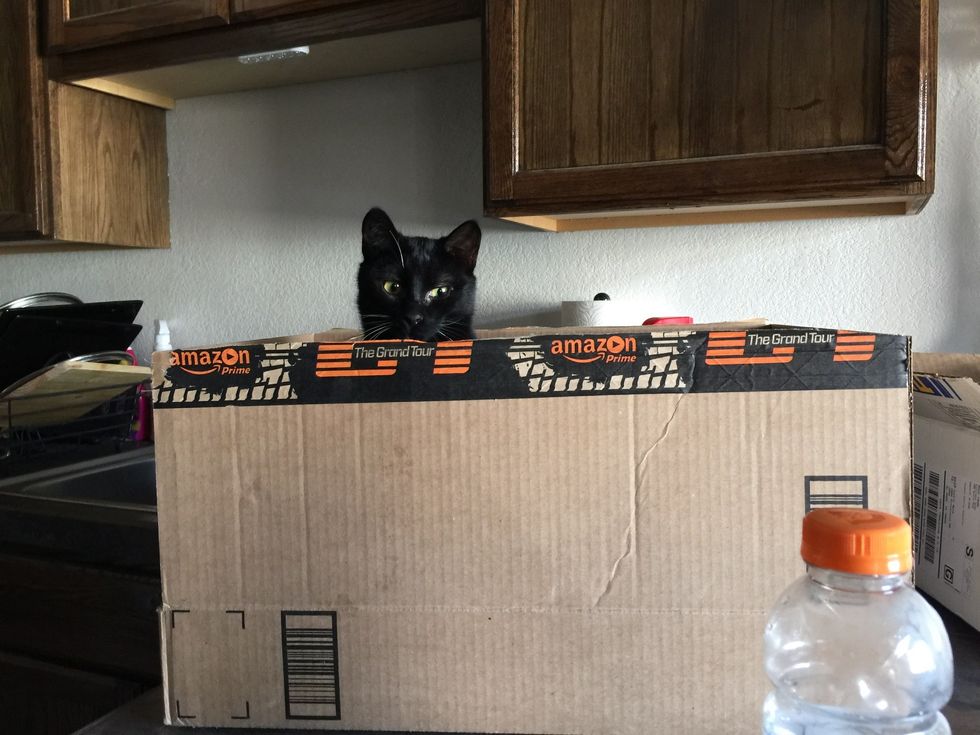 Courtesy: Justin W.
When Justin returned to the US, Salem gave him the warmest homecoming.
"When I came home he instantly recognized me, and he's always following me around the house. He adapted to the home life very easily," Justin told Love Meow.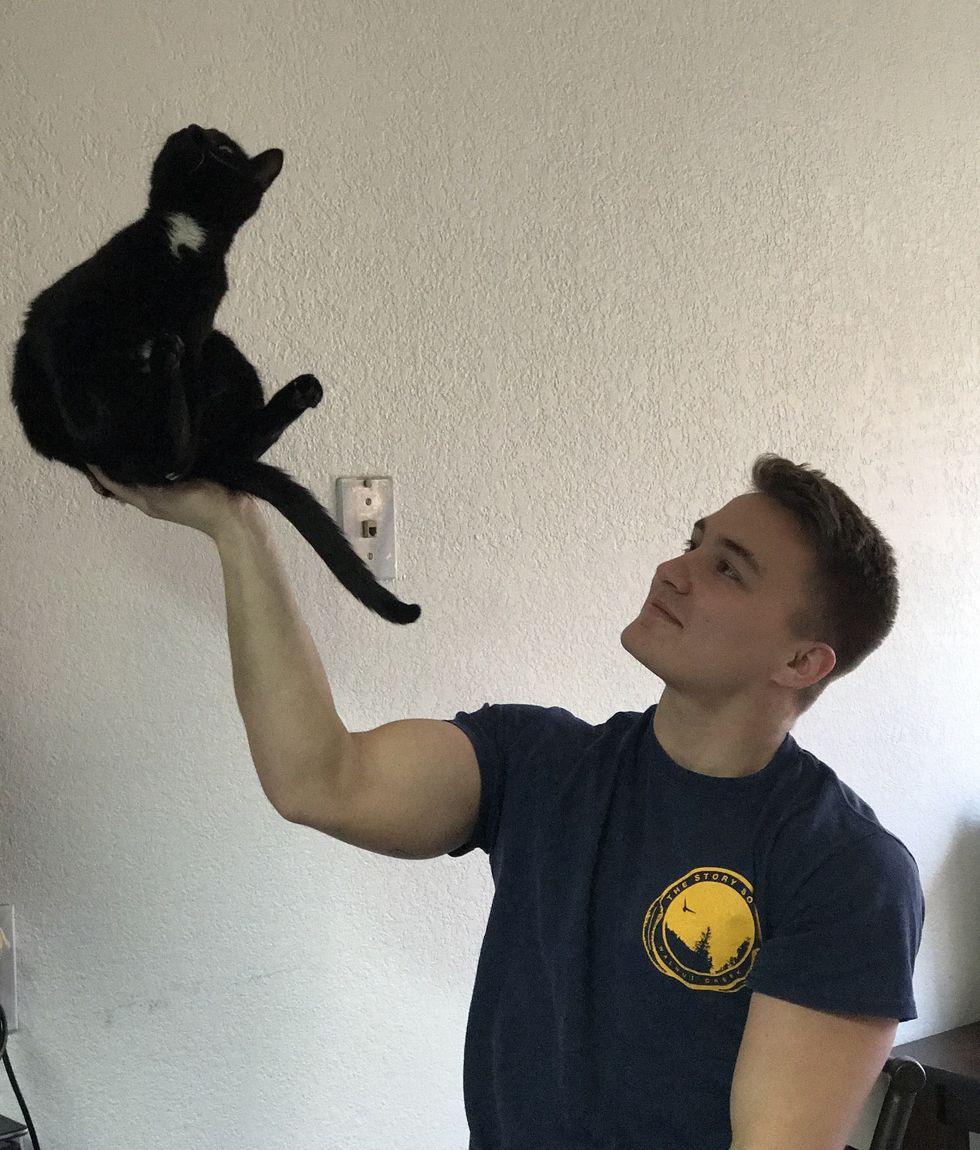 Courtesy: Justin W.
Salem claiming the kitchen as his little kingdom.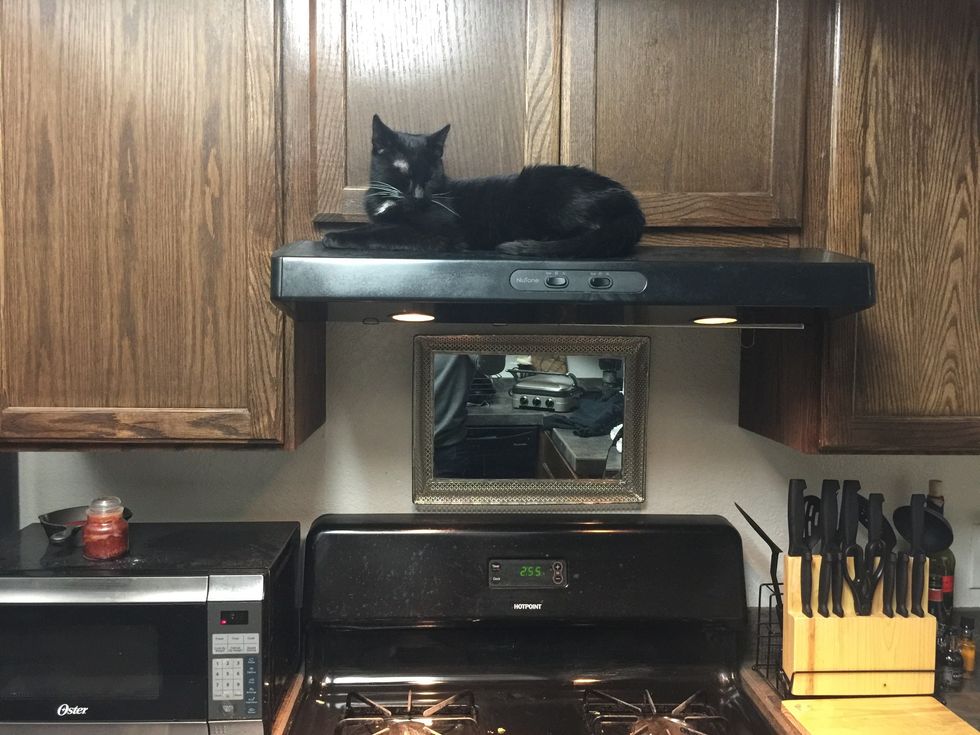 Courtesy: Justin W.
Happy and loved!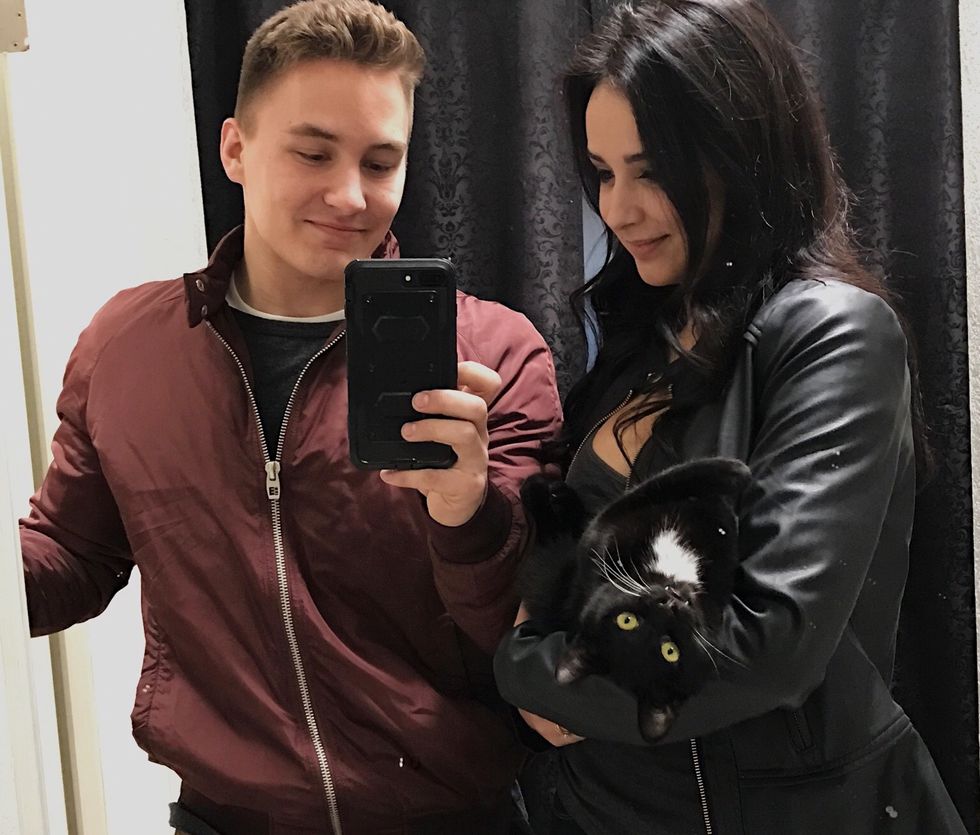 Courtesy: Justin W.
What a handsome boy!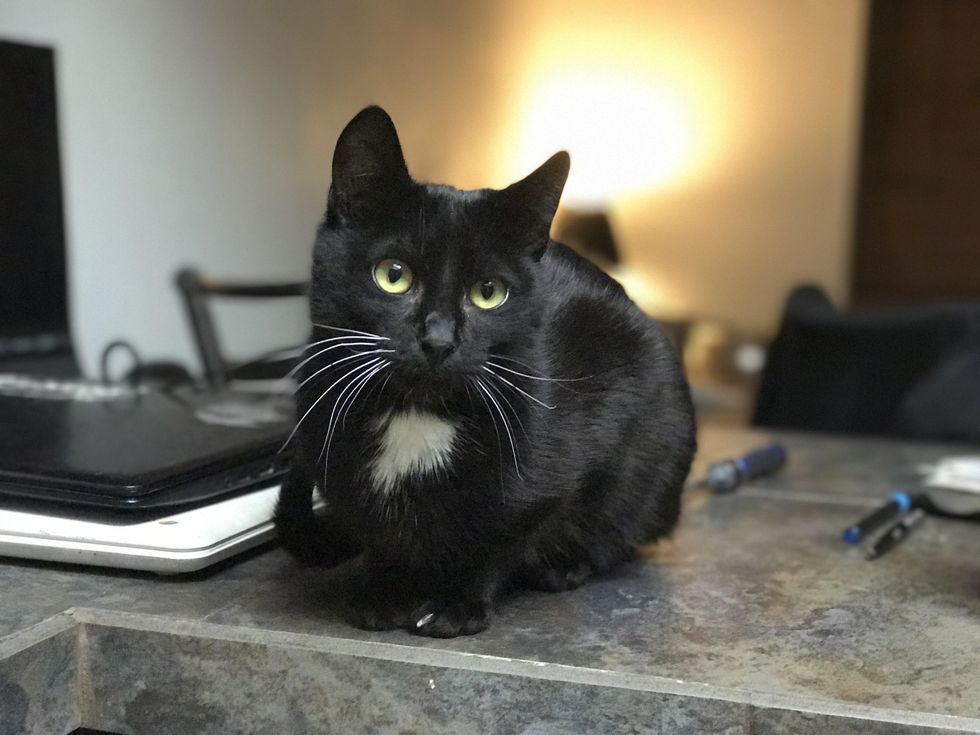 Courtesy: Justin W.
Share this story with your friends.
Related story: Soldier Refuses to Leave Special Needs Kitten Behind