A little tabby kitten came to a veterinary clinic with a lot of feistiness and cattitude.
"He pretends to be hissy-spitty to everyone but he doesn't really mean it. We call him Junior," Jessie of @trashcanjonesfosters shared with Love Meow.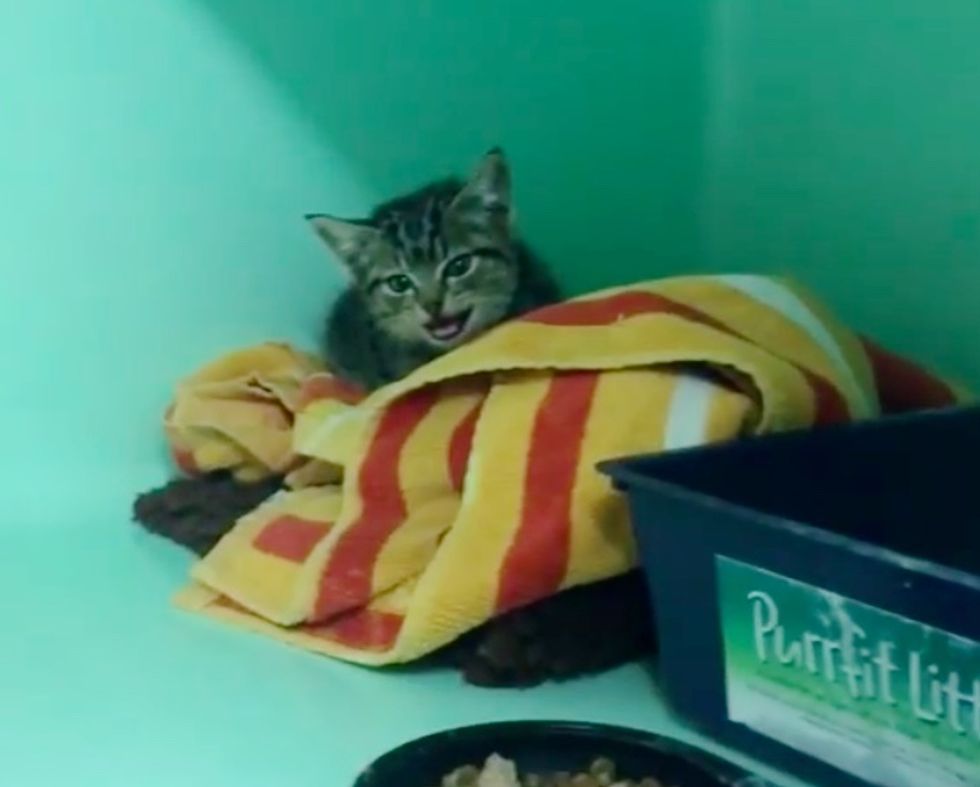 Jessie @trashcanjonesfosters
Junior came to their veterinary clinic just three days ago after he was found alone in someone's yard.
"It seems that he was probably a semi-feral kitten separated from his mother. He was a hostile little bleb for a while but didn't take long to warm up," Jessie told Love Meow.
When Jessie went to visit their tiny new recruit, Junior began to hiss, trying to be tough. But everything quickly changed, when Jessie reached out to pet him. As the tabby felt that first stroke on his back, his purr motor instantly switched on high.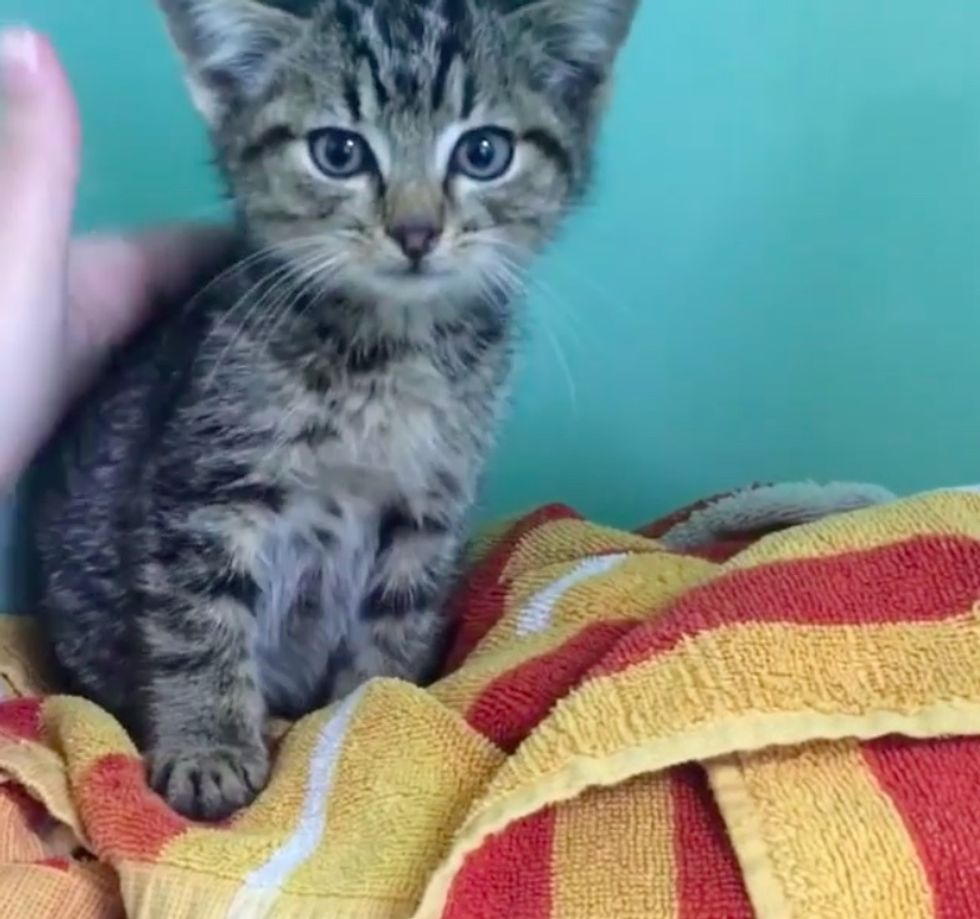 Jessie @trashcanjonesfosters
He got up from his bed and walked right up to his human friend for more love and snuggles. Little Junior turned into a lovebug.
"He was full of purrs and smooches."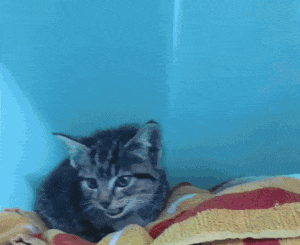 Jessie @trashcanjonesfosters
The kitten experienced love for the first time, and he was hooked.
Watch the full video:
"Junior is embracing his new life being loved at every opportunity. He still lets out the odd hiss… hopefully his new home finds that endearing."

The tabby boy, who had little to no human contact, has transformed into a purr machine and can't get enough of cuddles and attention.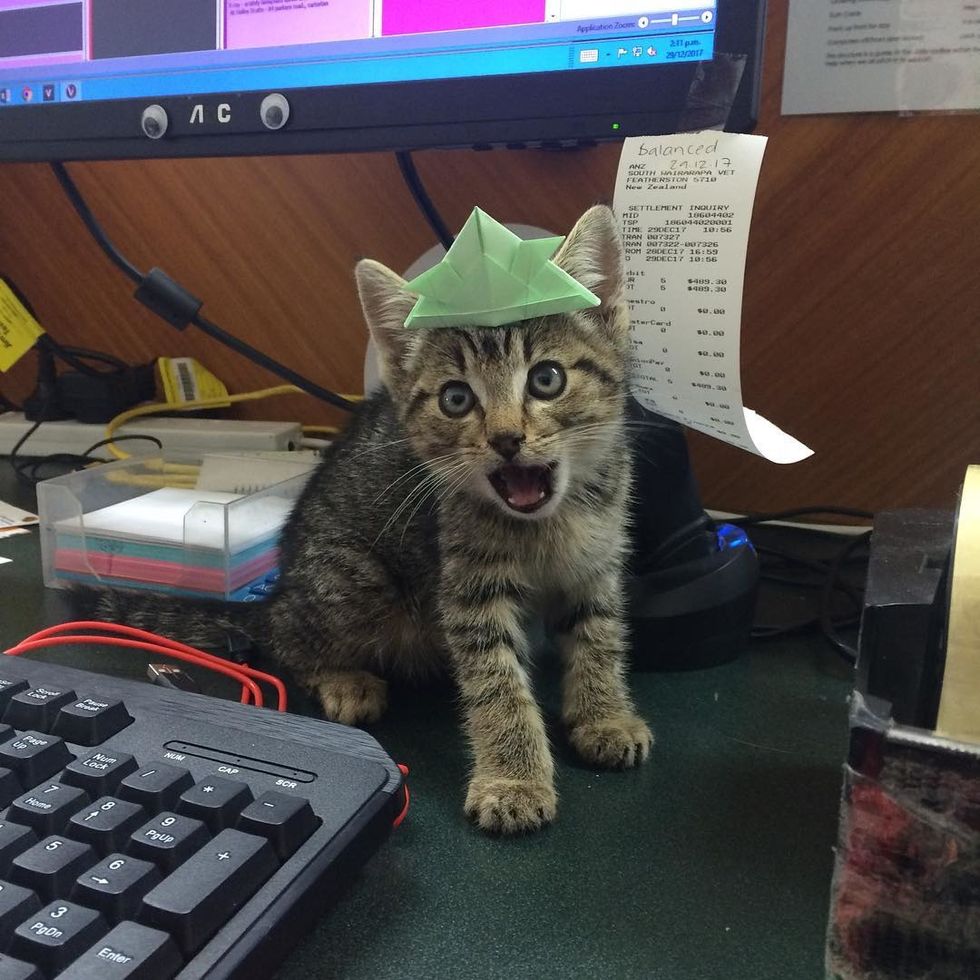 "A hat? For me?"Jessie @trashcanjonesfosters
All it took was a little bit of love…
A nurse from the clinic took the little buddy home to foster. Her initial plan was to look after him over the weekend, but things quickly changed.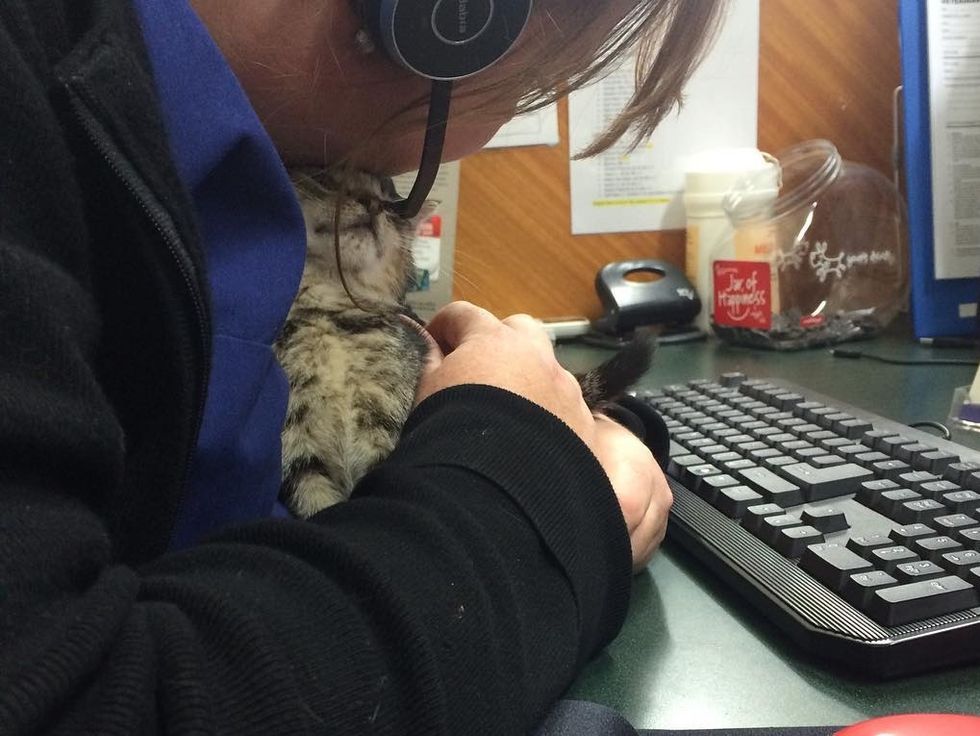 Jessie @trashcanjonesfosters
"She messaged me this morning, saying her whole family had fallen in love with him and would like to keep him! A great ending for him," Jessie told Love Meow.
Junior, now renamed Fergus, is having the time of his life at his new home, ringing in the New Year with his forever family.
Share this story with your friends. Follow Jessie's foster kitties on Instagram.
Related story: Stray Kitten Rescued Off Streets, Feels Love for the First Time, The Difference in A Week