A man found a tiny black kitten near his woodshop in Long Beach, California. Immediately, the kitten took a liking to the guy and walked right up to him, meowing for love and some snuggles.
Meet Grizzly!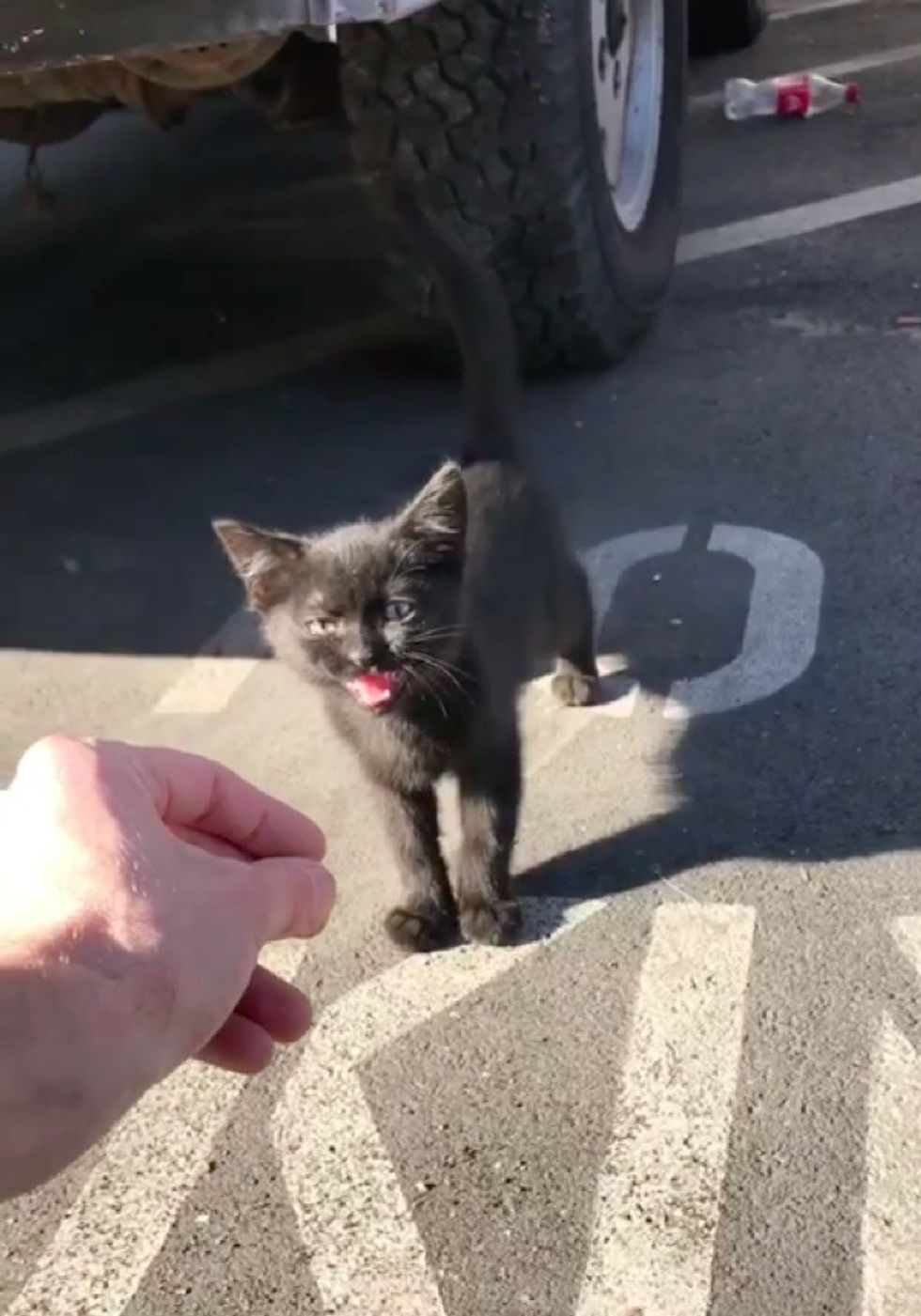 Justin LaRose
Early this January, Justin LaRose was heading out to the dumpster at his woodshop when he spotted a little kitten scrounging for food. "I simply called to him a few times and he came right out and was immediately snuggly and clearly hungry," Justin told Love Meow.

The kitten wasn't shy at all, meowing loudly at his human friend and immediately demanding snuggles.
"I bought him some food and asked around if he belonged to anyone, but nobody had claimed him so I adopted him."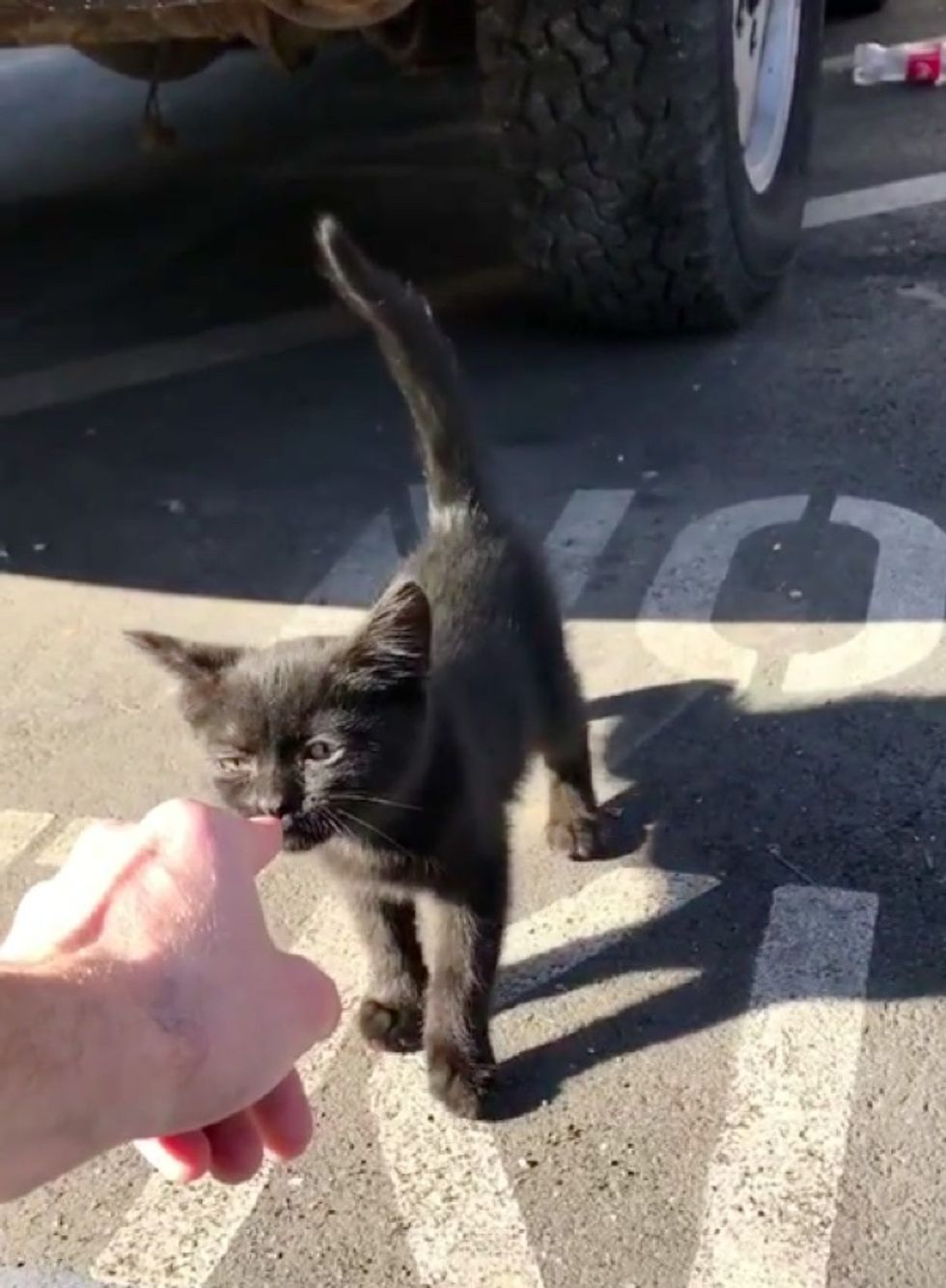 Justin LaRose
Little Grizzly fit right into Justin's woodshop as if he had lived there all his life.
"He's not scared of any of the motors or noises from my woodshop and hangs out and watches me work. Sometimes while I'm sanding, he will sit on my shoulders and just hang out. He's too perfect," Justin told Love Meow.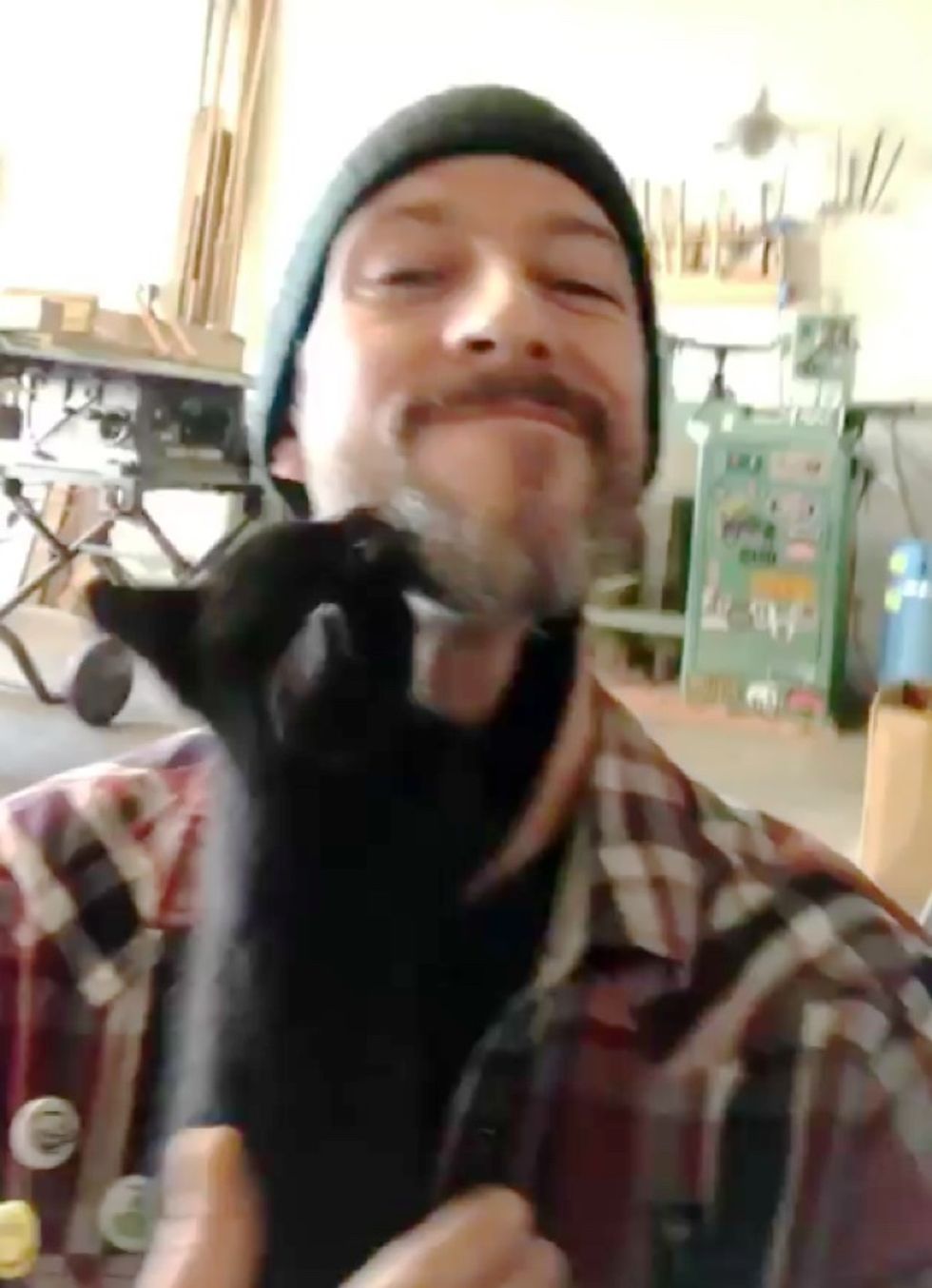 Justin LaRose
Grizzly the kitten walked up to Justin and chose him to be his forever human.
Watch the full video:
"Little snuggler is super playful and enjoys paper bags, boxes, and a bunch of different shiny kitten toys. He plays hard, snuggles hard, and naps hard.

"He's a big fan of 'reorganizing' but I'm grateful he's more of an observer right now. He's super content going up to my shoulders and just hanging out," Justin told Love Meow.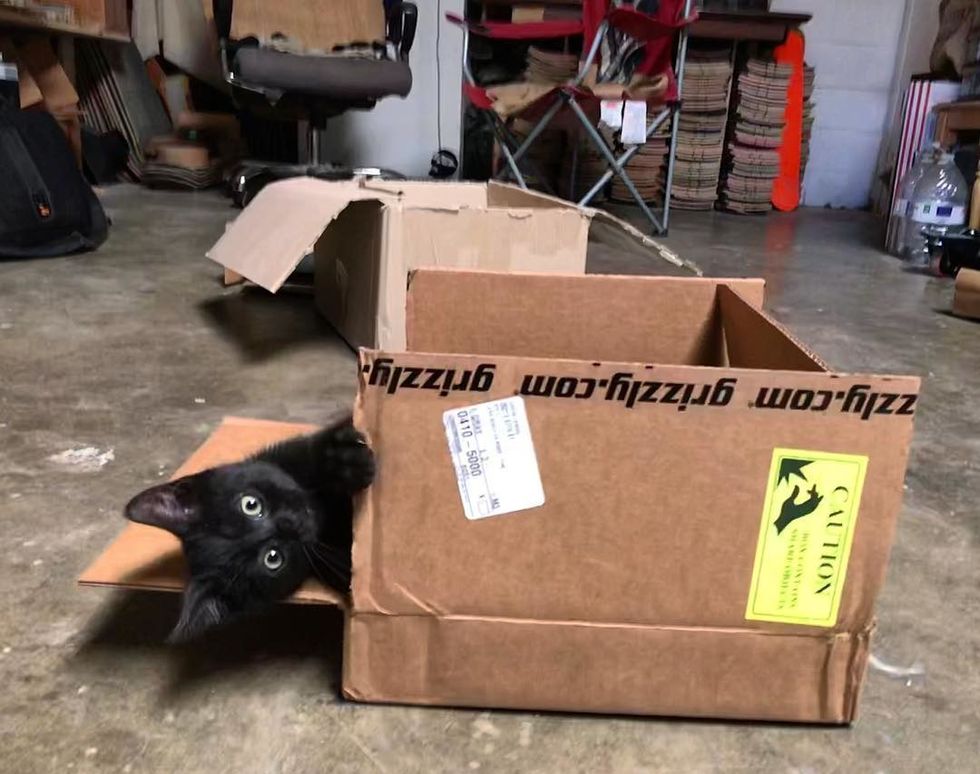 Justin LaRose
"A fellow worker from a shop down came to my shop to find me sanding away on some boards and Grizzly was just chilling on my shoulders watching.
"I had no idea he was there until I turned around to the sound of laughter."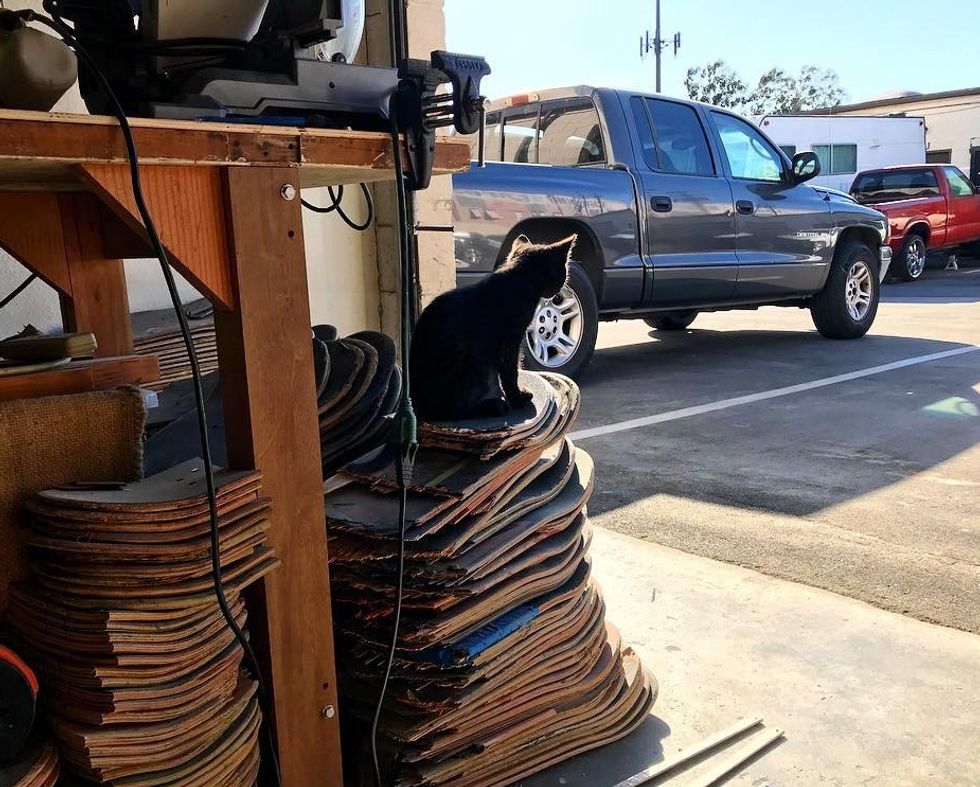 Justin LaRose
"I'm smitten with this lil black kitten. He is the sweetest thing. He's been a awesome addition to my life and I'm super grateful."
Grizzly chose Justin to be his forever human, and he is now their very own little woodshop cat.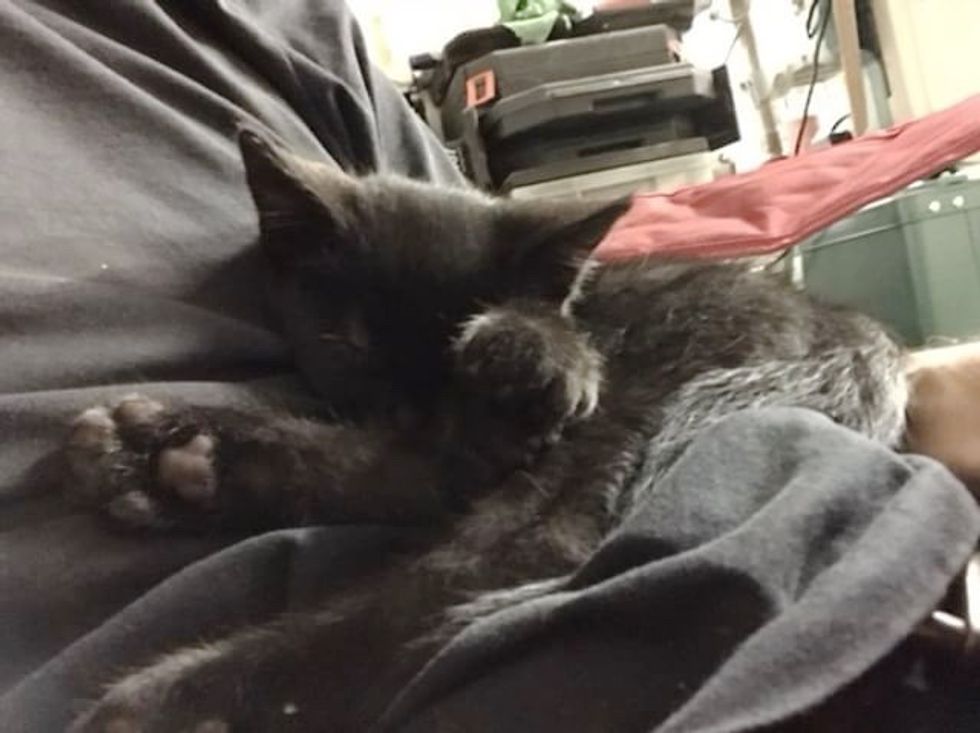 Justin LaRose
Follow Grizzly on Instagram.
Grizzly offers Justin some "help".
Share this story with your friends.
Related story: They Were Looking For a Home for Stray Kitten But Their Orange Cat Took Matters Into His Own Paws