A stray kitten showed up in a neighborhood during a storm. A woman couldn't leave her out in the rain so took her home and offered her shelter and food.
The kitty snuggled up to her and wouldn't let go.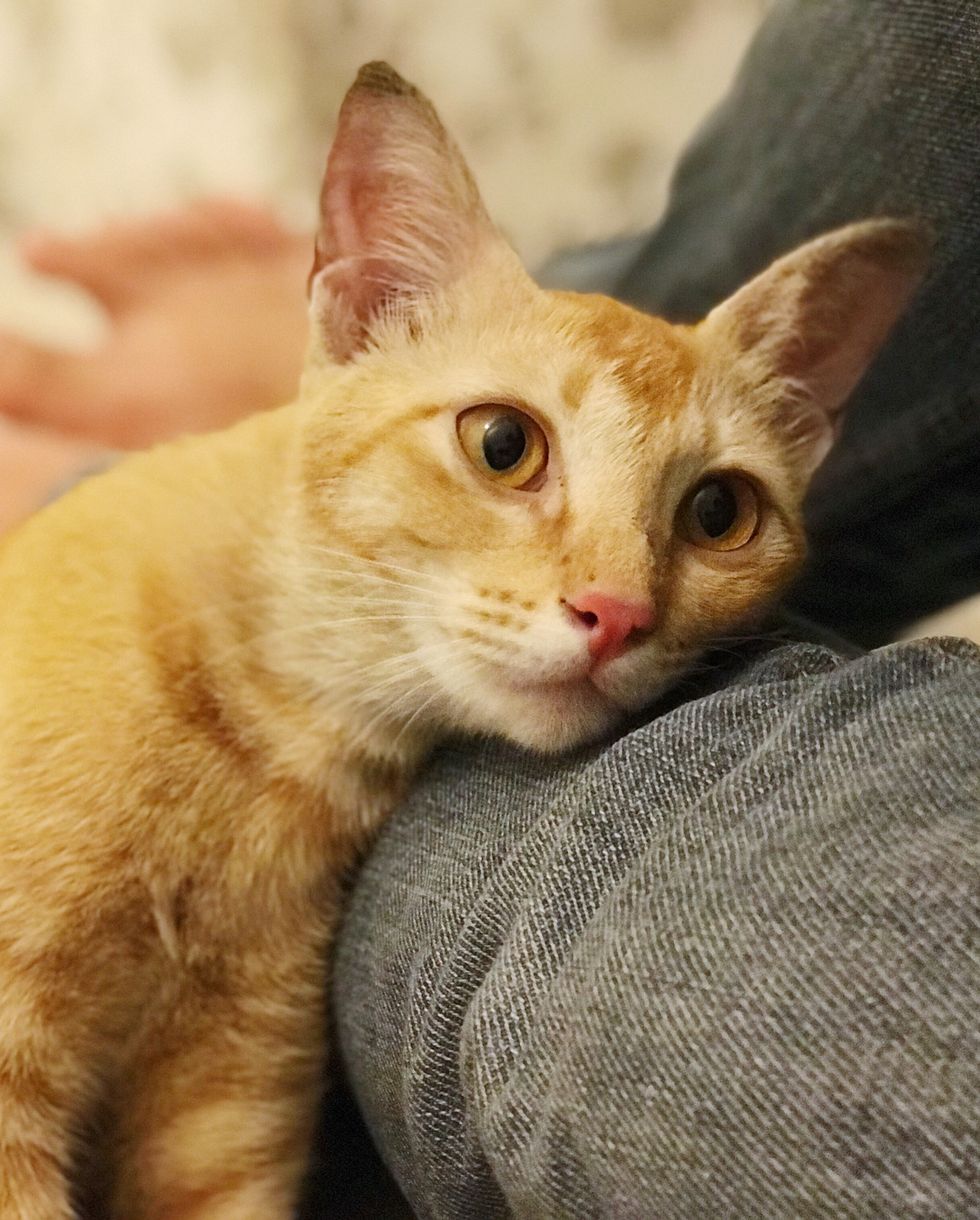 Rawita @iamfurrypurry
A week ago, Rawita, in Malaysia, was walking home from her office when a friendly stray cat started following her and meowing along the way.

"It was pouring rain outside… she was wet all over and cold. I realized that maybe I could just take her for one night, shower and feed her," Rawita told Love Meow.
The 6-month-old kitten was immediately snuggly after she was taken inside their home. She curled up in her human's lap and started kneading with her paws and purred up a storm.
"She was already a cuddly cat even from day one."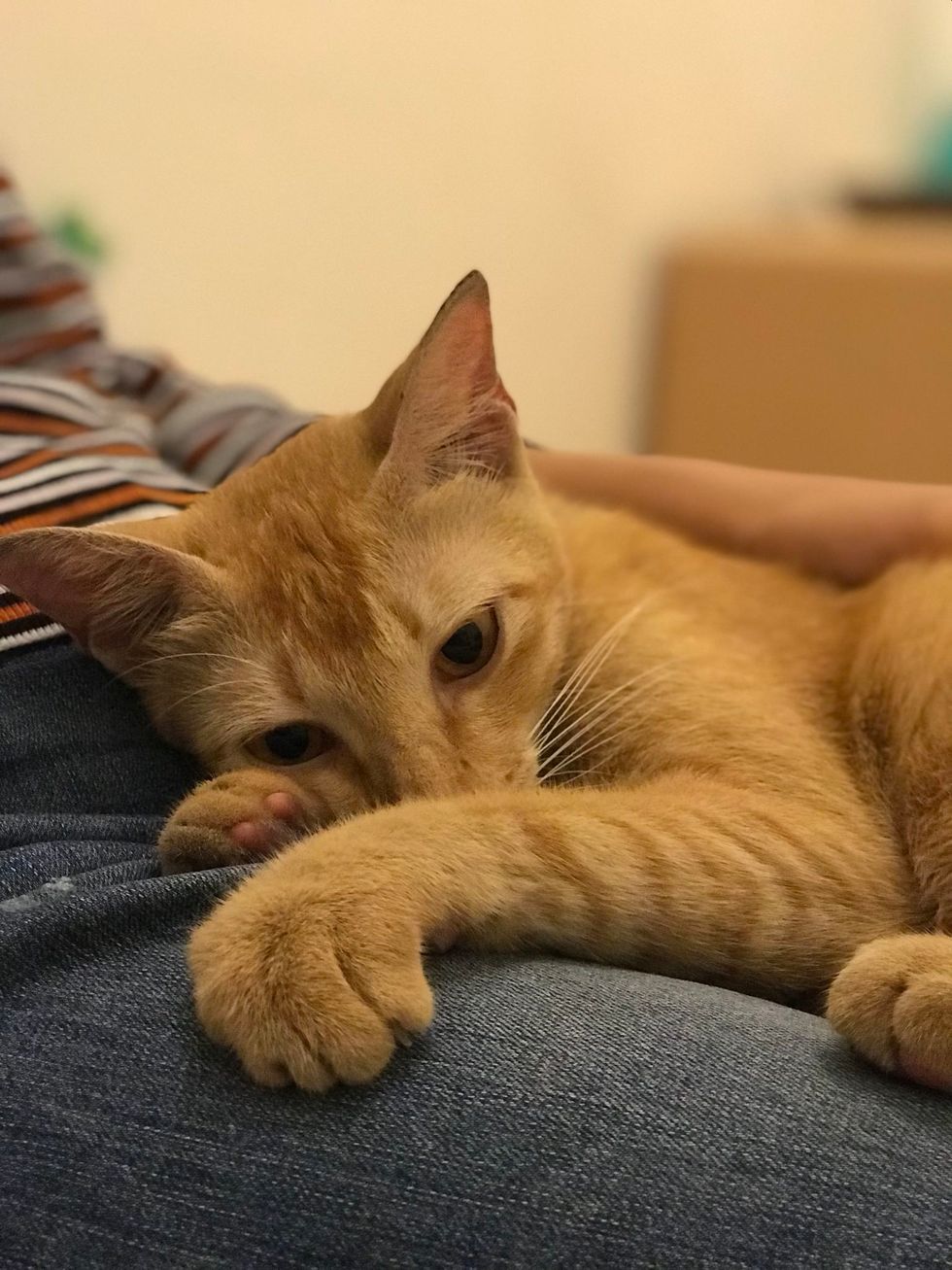 Rawita @iamfurrypurry
"No one claimed her, nor was she a lost cat," Rawita added. "Her life before she was rescued, was probably hard. She can finally sleep well now."
Rawita worried that her 12-hour work schedule might not garner her enough time for the cat, but the kitty refused to be anywhere but with her new family. (Scroll down for video)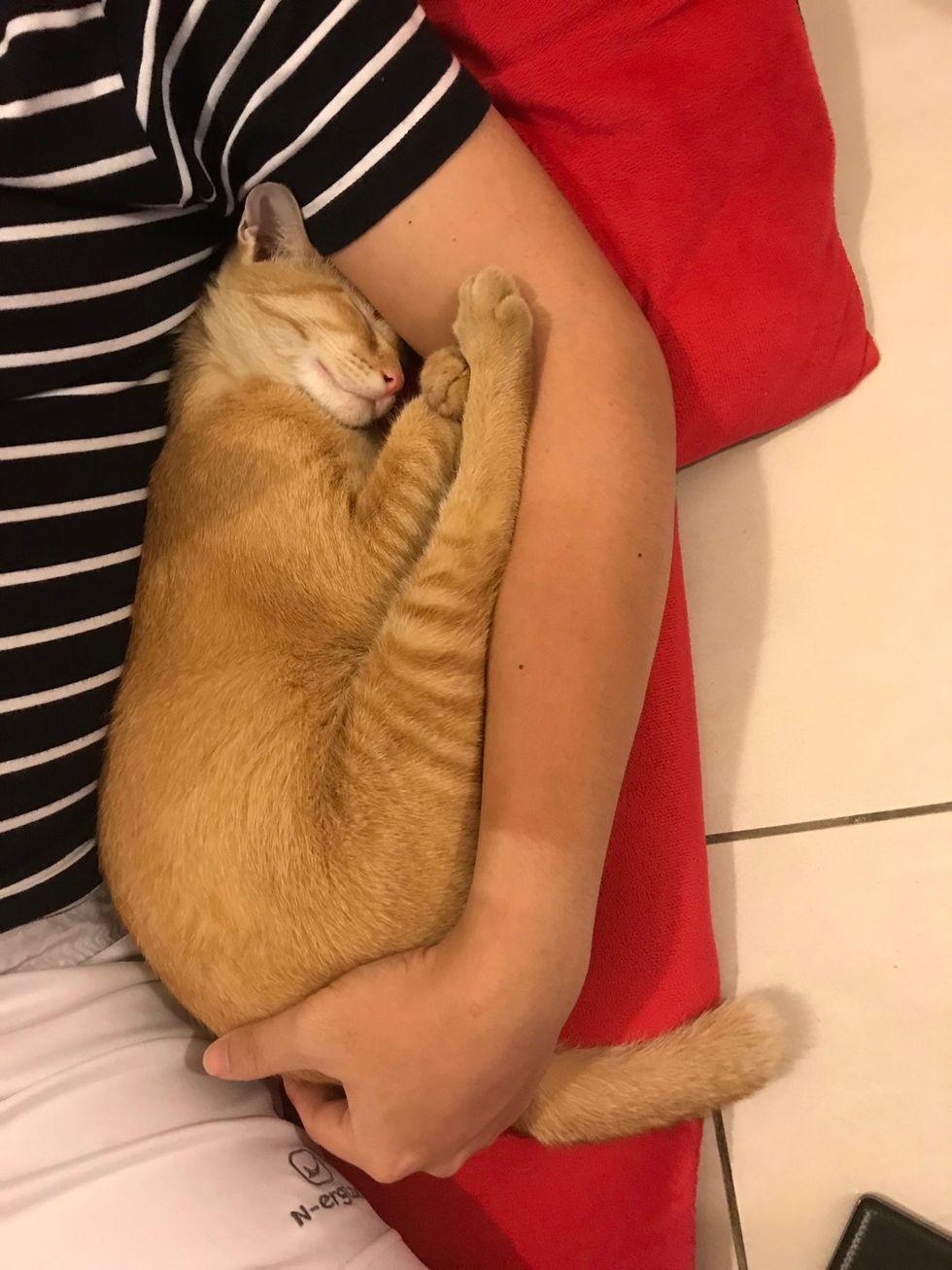 Rawita @iamfurrypurry
She would run up to Rawita if she was not within eyeshot, and curl up in her arms, purring away.
"That's when I knew I had to keep her. I guess, she found me, and I am the chosen one," Rawita told Love Meow.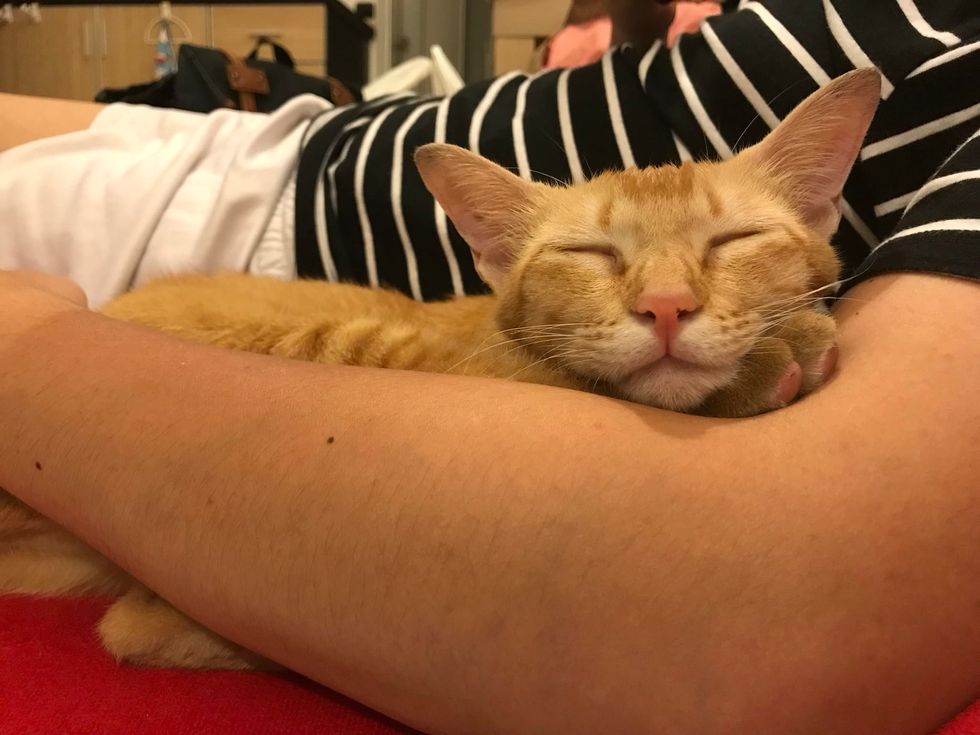 Rawita @iamfurrypurry
They named her FurryPurry, and she became a permanent part of their family.
"She's a very lovely cat, purring all the time, making biscuits even when she walks. She follows me around and never goes anywhere without me."
Purry will not sleep until she gets some lovin' from her human parents.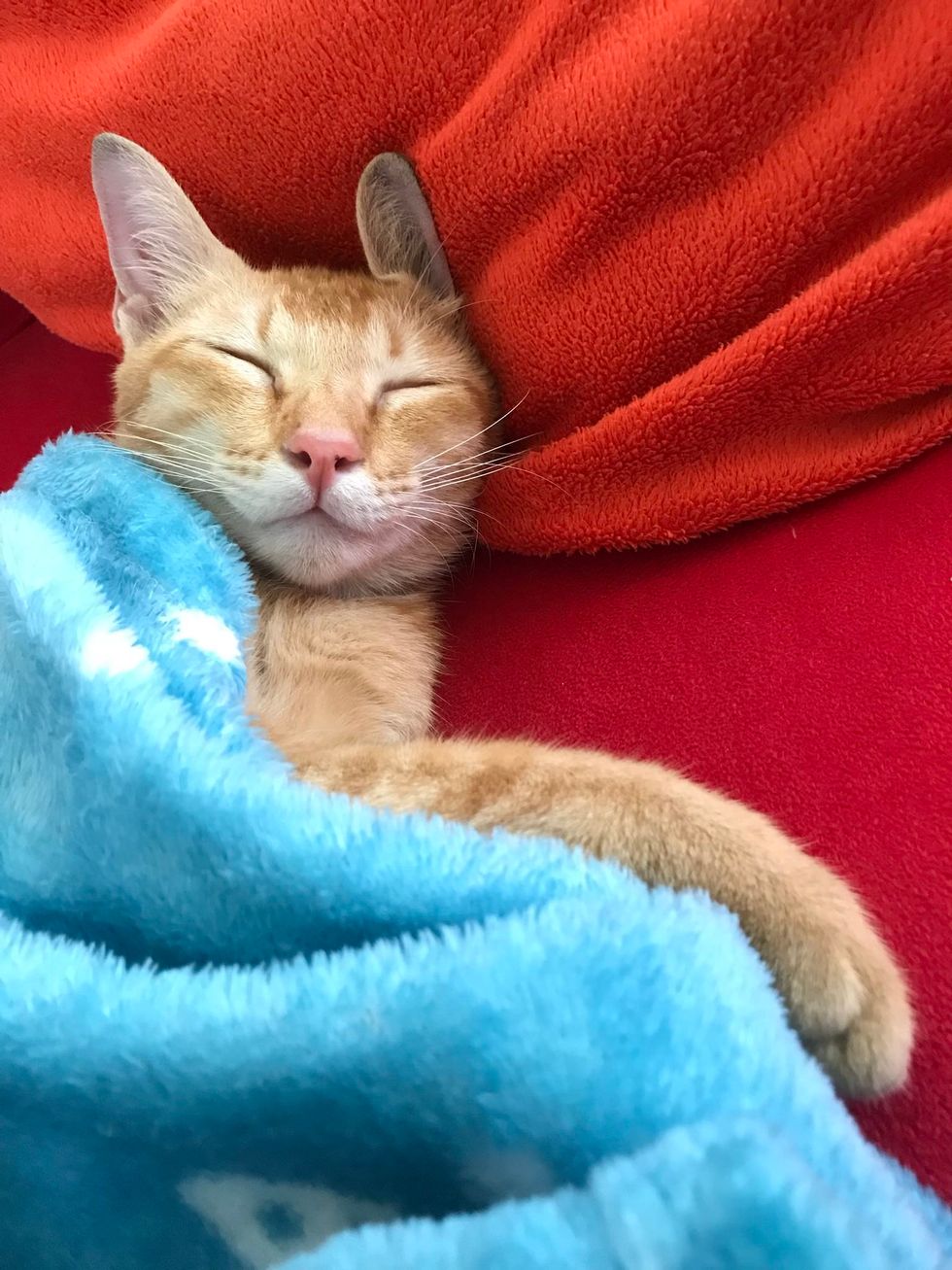 Rawita @iamfurrypurry
"She loves to force my hands to pet her, and if I fall asleep, she will just go under my blanket, purring or meowing so loud until I pet her," Rawita told Love Meow.

Now the sweet ginger girl is the one they wake up to in the morning, and the one that cuddles with them to sleep at night.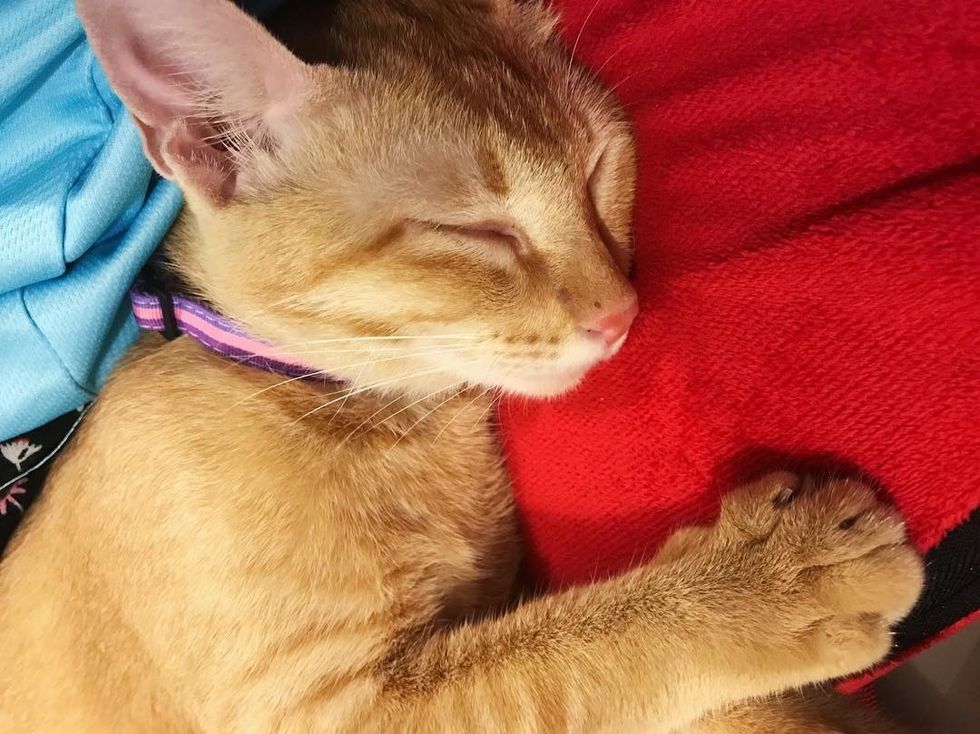 Rawita @iamfurrypurry
Follow Furrypurry's adventures on Instagram @iamfurrypurry.
Watch this cuddly kitty in this cute video:
Share this story with your friends.
Related story: Stray Kitten Scratches Door to Get Help and Decides She Will Run Every Place She Goes to