This is what love can do. It gave this kitty hope to trust and love again.
Three months ago, Shiloh the orange and white cat was absolutely terrified of everything. "She spent most of the first month with me hiding under the bed and running anytime I got close to her," said reddit user yokj6.
"This little girl is the biggest scaredy cat ever. She flinches away from lovins and runs and hides if you even sneeze. Her tail has been broken, but she's a survivor."
In just a few months, Shiloh made the biggest turn-around.
"As I was going through all the pictures I've taken of her... I cried a little bit just thinking about how absolutely terrified of me she used to be, and how huge of a change there has been in her. I'm so happy I took a chance and adopted her."
The morning after adoption: "She looks tired, and continues to flinch away when I try to pet her, although she is leaning into the lovins and purring after a few seconds."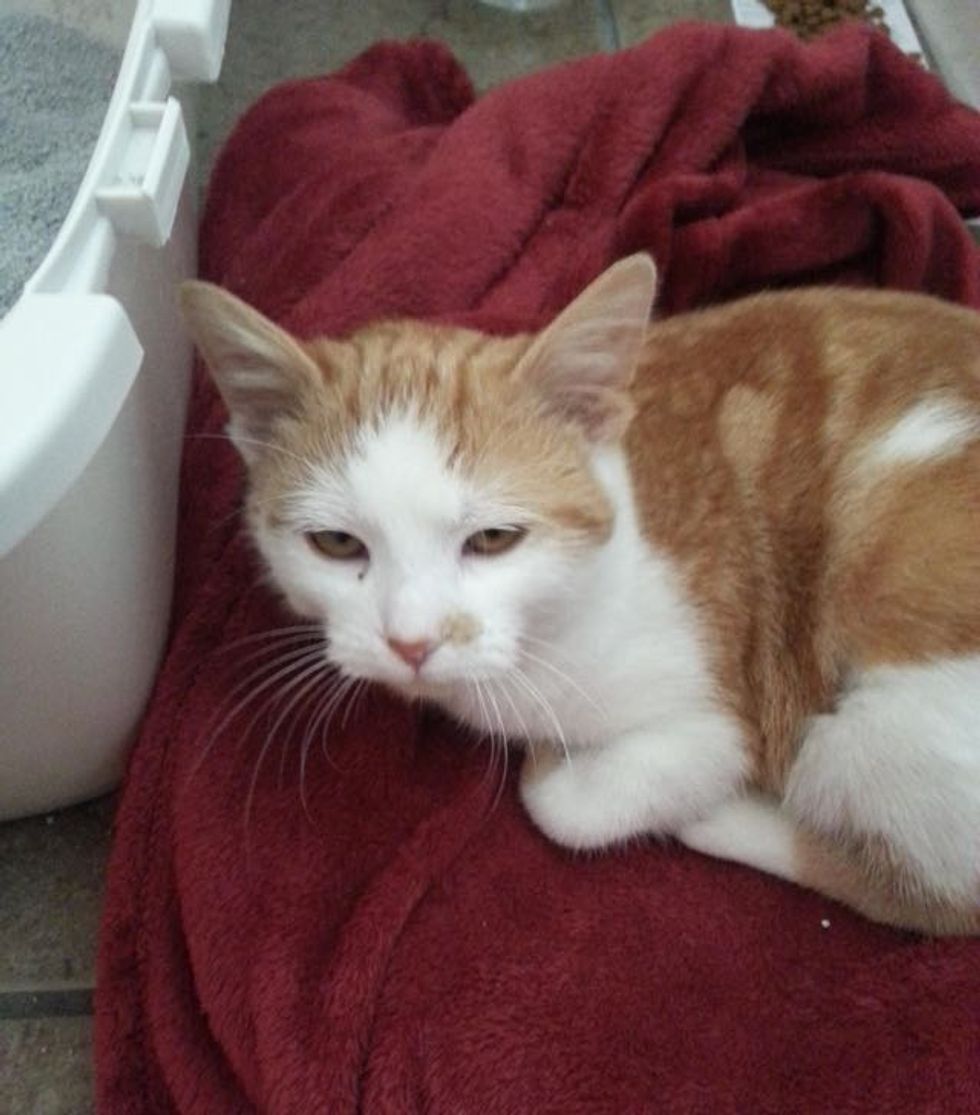 3 months later... "Now, she greets me at the door and cuddles on my lap while I watch Netflix."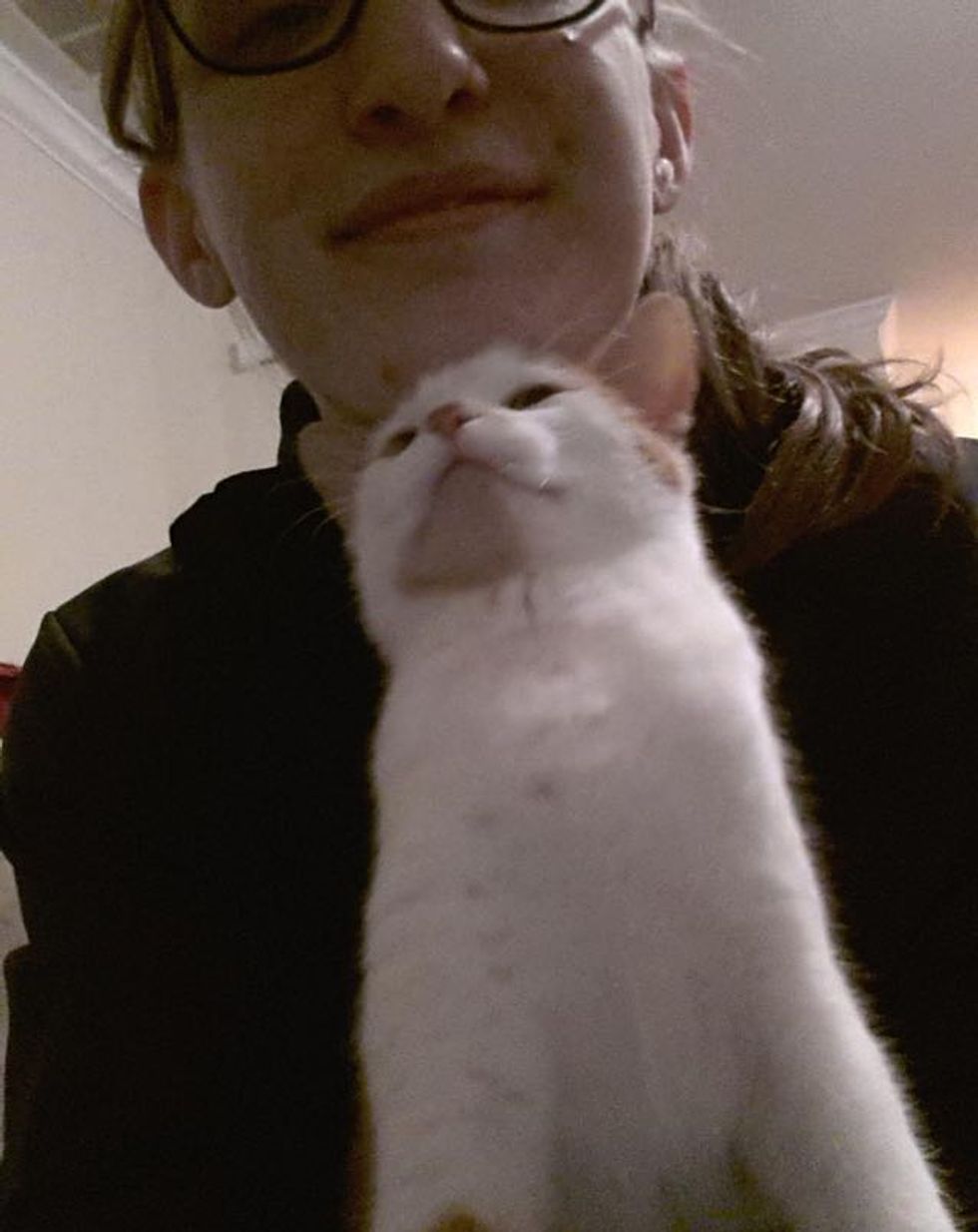 Laying on her new big brother. She's so tiny compared to him!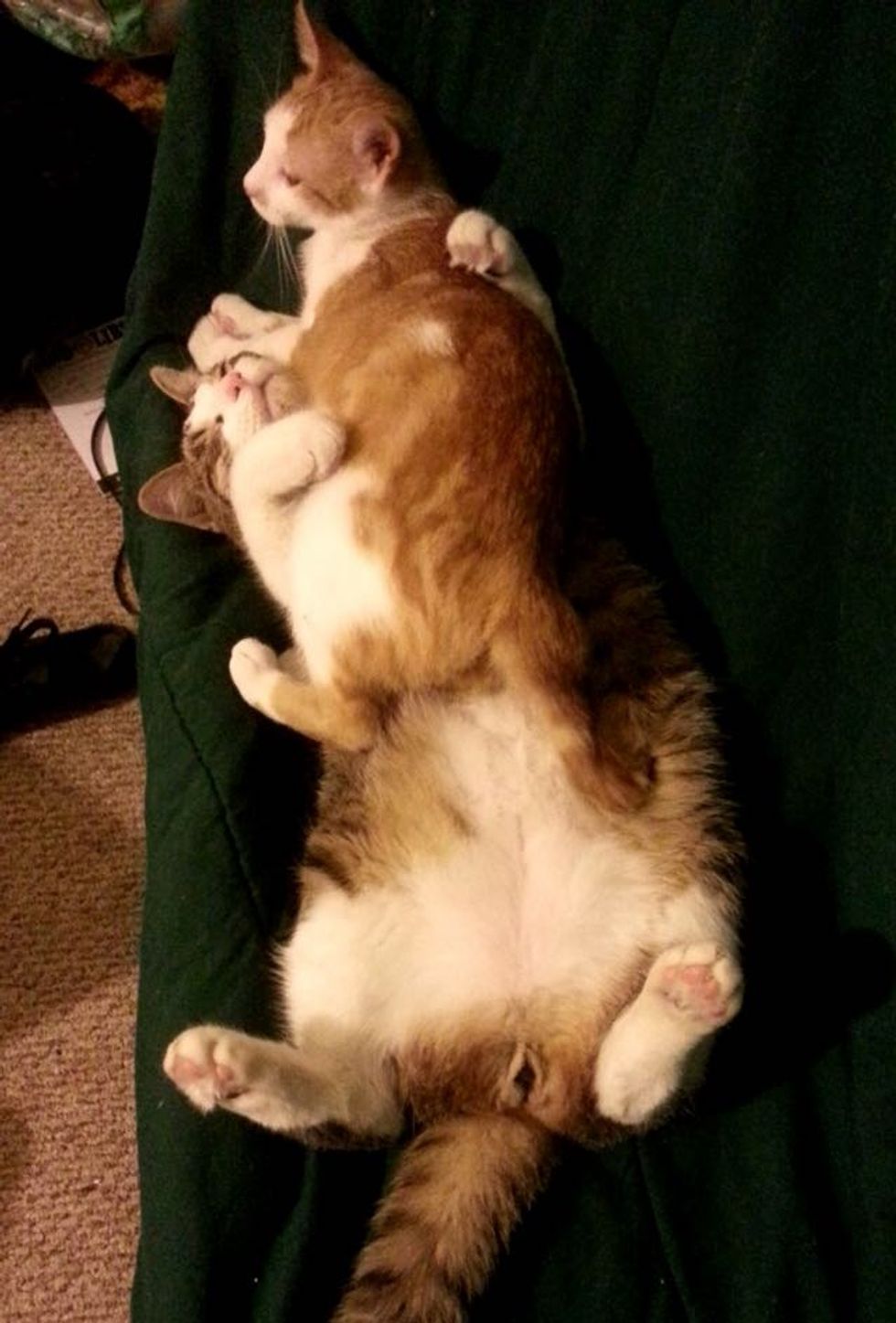 She loves snuggling with her human now. All it took was patience, a comfortable home, and a lot of love!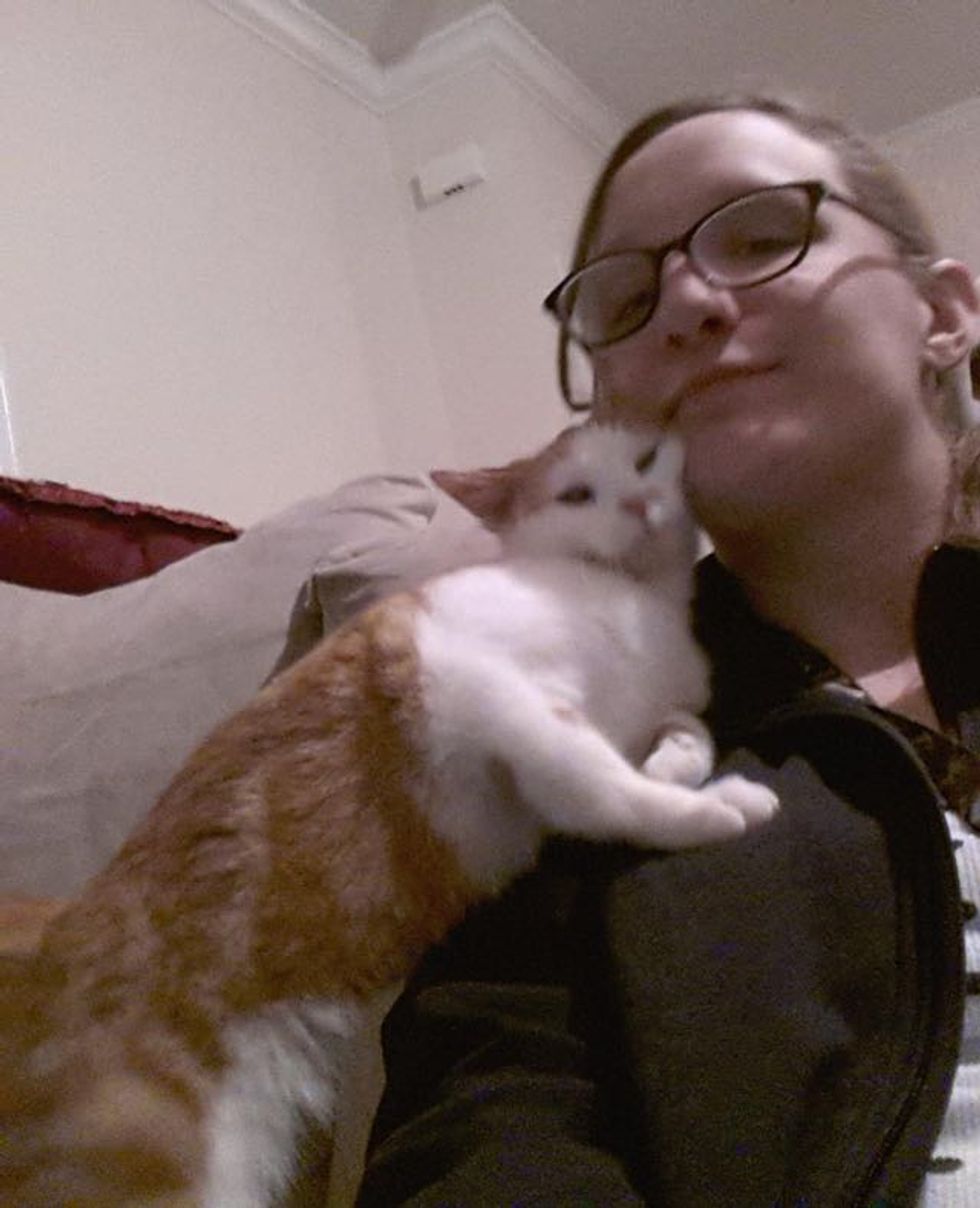 Share this story and tell a friend what love can do!