Her name is Nala. She is very fluffy kitty from Norway who loves nothing more than playing with snow on a snowy day. When snow falls, she begs to go out in the backyard and plays for hours.
This cotton ball of floof is a Norwegian Forest/Maine Coon mix.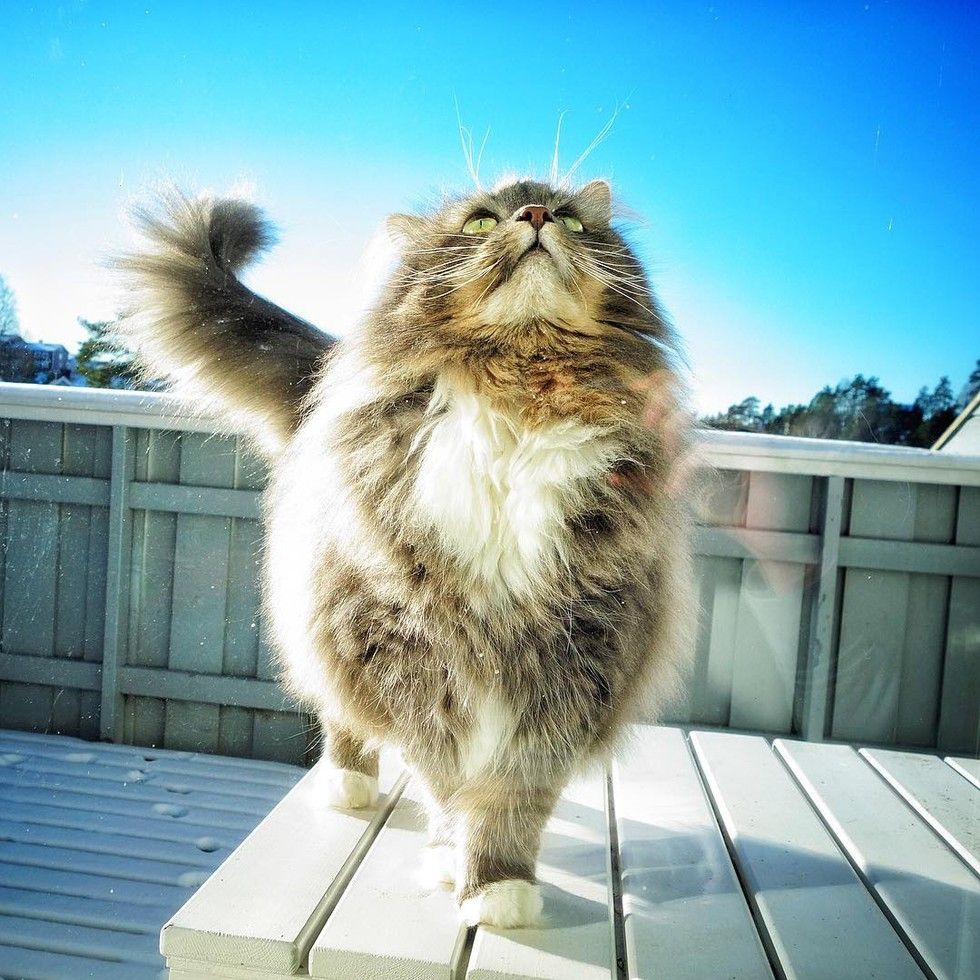 Courtesy of @living_with_nala
"Snow makes her go crazy (in a positive way). She doesn't want to come in when she pops up like that (at the door) during snowy conditions," Alexander Fredriksen told Love Meow.

Follow Nala on Instagram | YouTube
[Scroll down for videos]
When she wants to play snowballs, she leans by the door to ask her humans to join in for the fun. "She is definitely looking for us and expecting more than us opening the door."
"We gladly oblige! It's only those days when it happens five to six times the same evening you might feel slightly ready to do something else."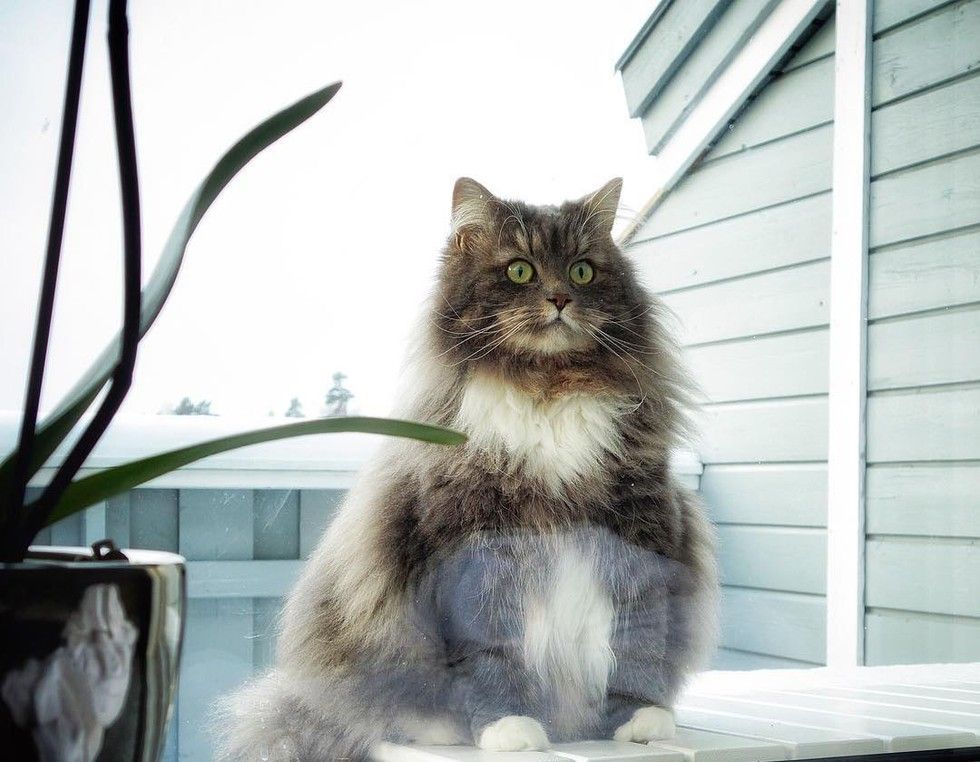 Courtesy of @living_with_nala
Here's Nala playing with snowballs part II:
This is Nala catching snowballs! She looks like a giant cloud of fluff!