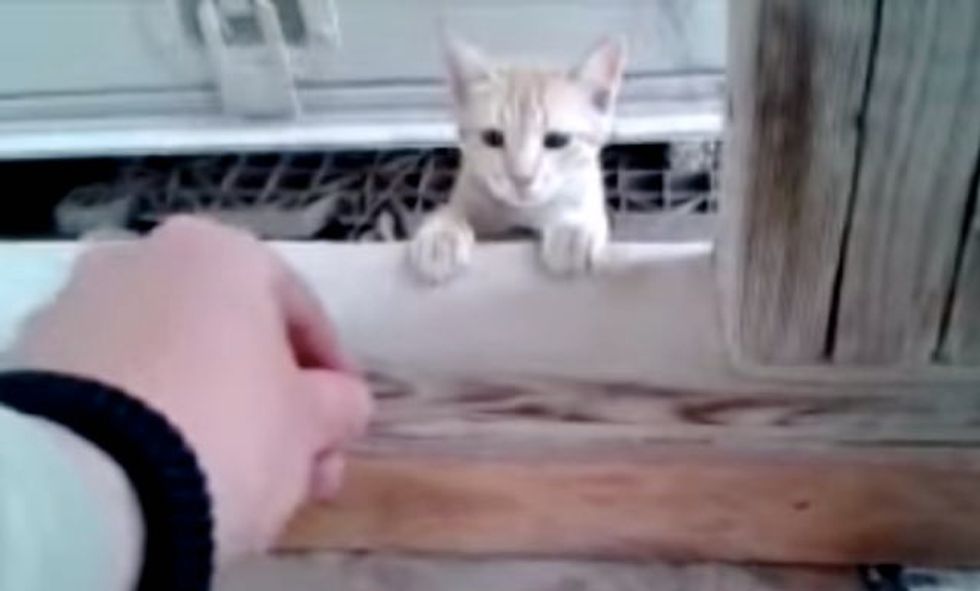 This little ginger girl found her way into a yard of a shop. "Boss said we can feed her so she stays here. I named her Abigail. She also goes by Applejack since our supply guy feed her from a applejacks bowl one day," YouTube user royalwithcheese wrote.
Watch video: "Little stray kitten Abigail finally let me pet her during a feeding! Im so happy!"
Then one day this happened... Watch video:
"She is our shop kitty now... It took her about 3 weeks to even come near us."