These 10 kitties couldn't stop watching a neighborhood stray kitten when she came to their doorstep for food and water.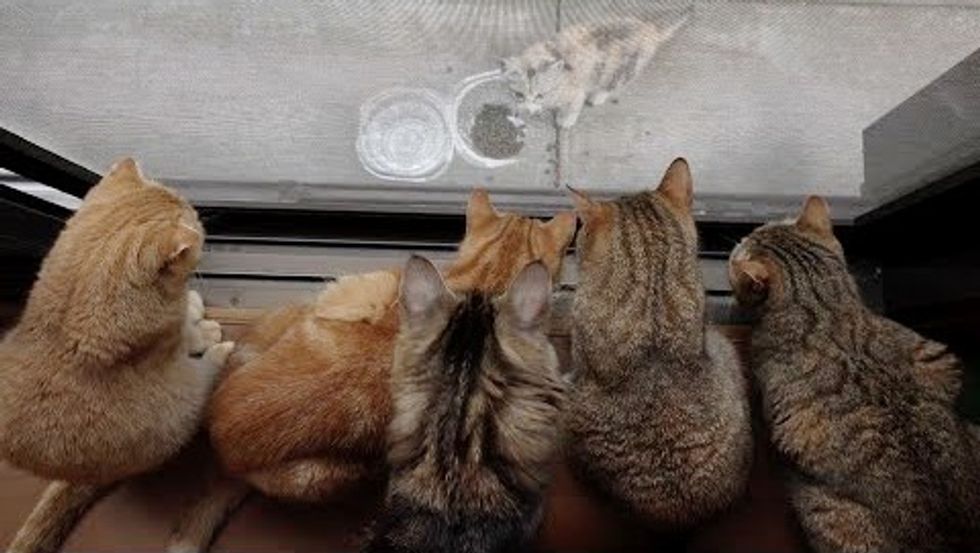 YouTube/10 Cats
A while ago, a Japanese family noticed a tiny kitten wandering around their neighborhood. They started putting out food and water so they could get closer to her while caring for her.
Every time she came, their 10 resident cats were extremely intrigued by the tiny furry visitor. They sat by the door and watched the little feline buddy come for her food.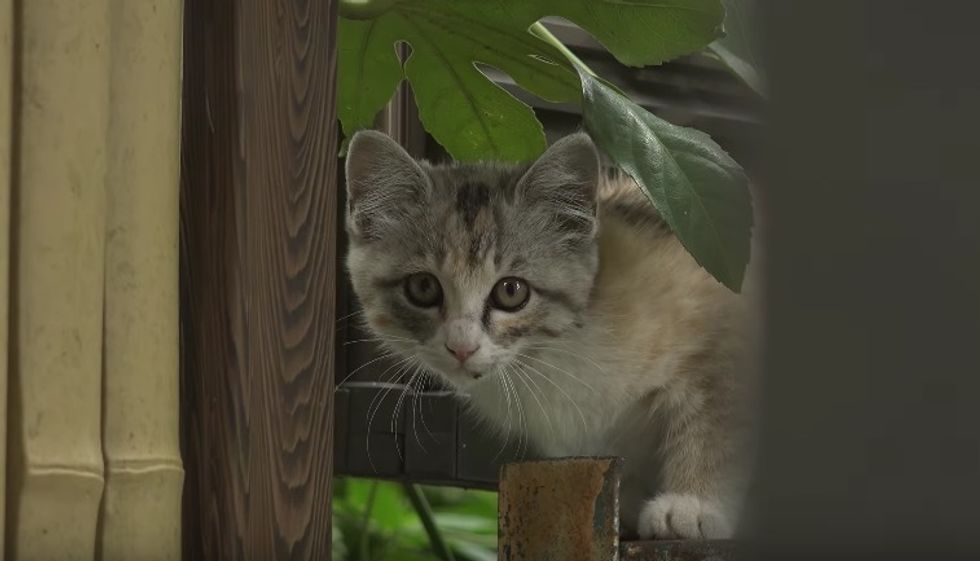 YouTube/10 Cats
The kitten appeared to be feral and would run away when the family tried to approach her.

Slowly, she got more and more comfortable with her 10 curious friends behind the screen door.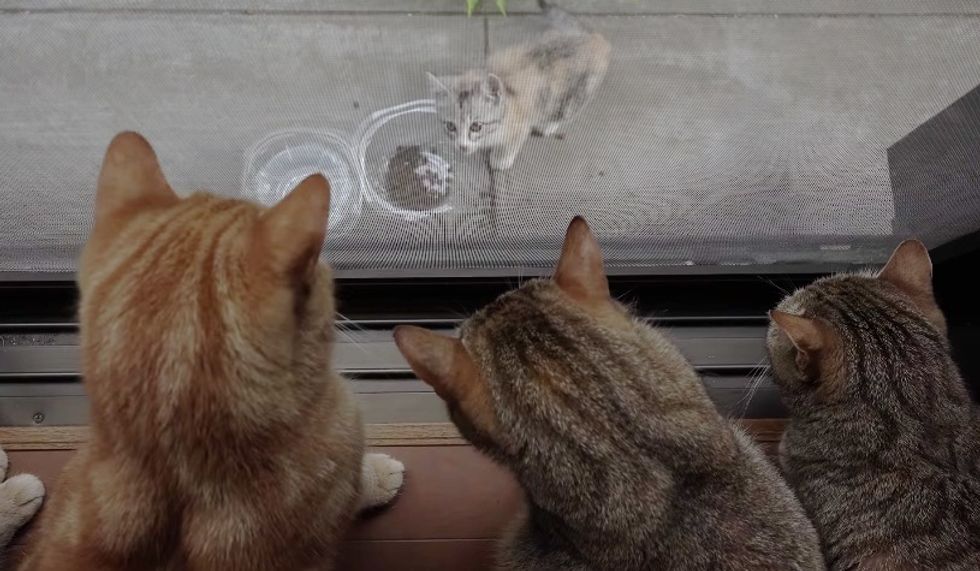 YouTube/10 Cats
Watch the full video here:
Then it was time to rescue the kitten.
"I took the wild kitten under my protection," the family wrote on YouTube. The kitten was treated for fleas and ticks but was otherwise doing very well.
This is the moment after they trapped the kitten. She was very frightened as many feral cats would be.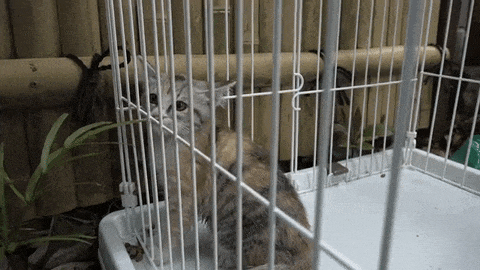 YouTube/10 Cats
After a lot of love and patience, the kitten has made a 180. She is now feeling very comfortable in her new home and can't get enough of love and attention from her rescuers.
Since they already have 10 cats, the family is fostering the kitten until they find her a good home. For now, the little calico has a warm place to stay, plenty of good food, toys to cuddle with, and lots of love from her human friends.
Watch how the kitten is doing now:
Share this story with your friends.
Related story: Employees Started Feeding Stray Cat, A Year Later, She's Like Family