These 10 kitties decide to have a slumber box party when their human dad pampers them with a collection of cardboard boxes. Some cats prefer smaller abodes while others enjoy more spacious options.
[Scroll down for video]
There's no better way to 'organize' your furry feline friends in the house.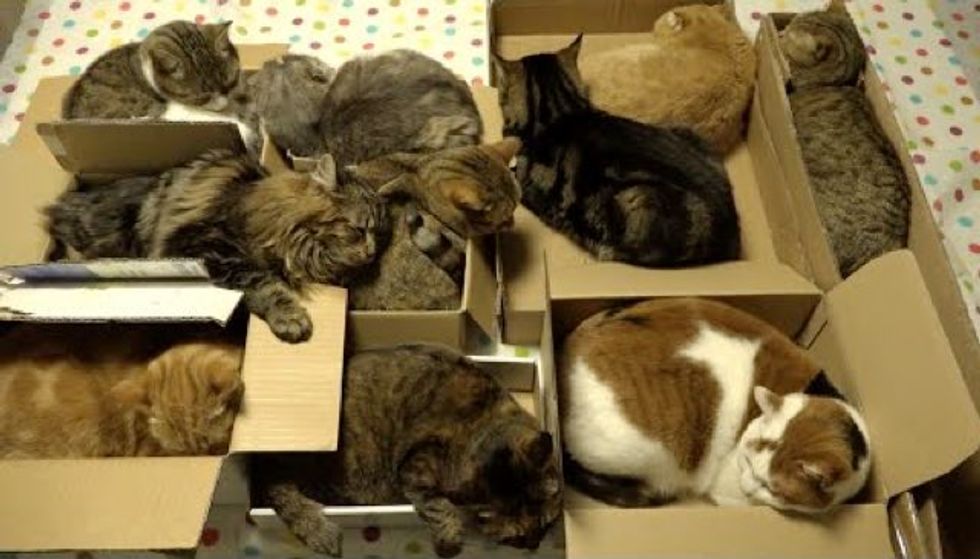 A cuddle for her nap buddy.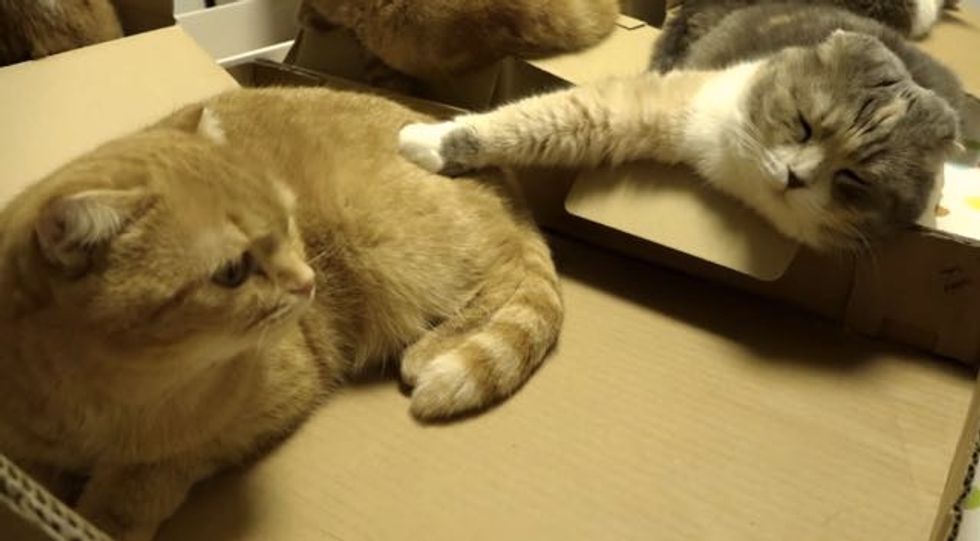 Watch the full video here:
The purrfect slumber party!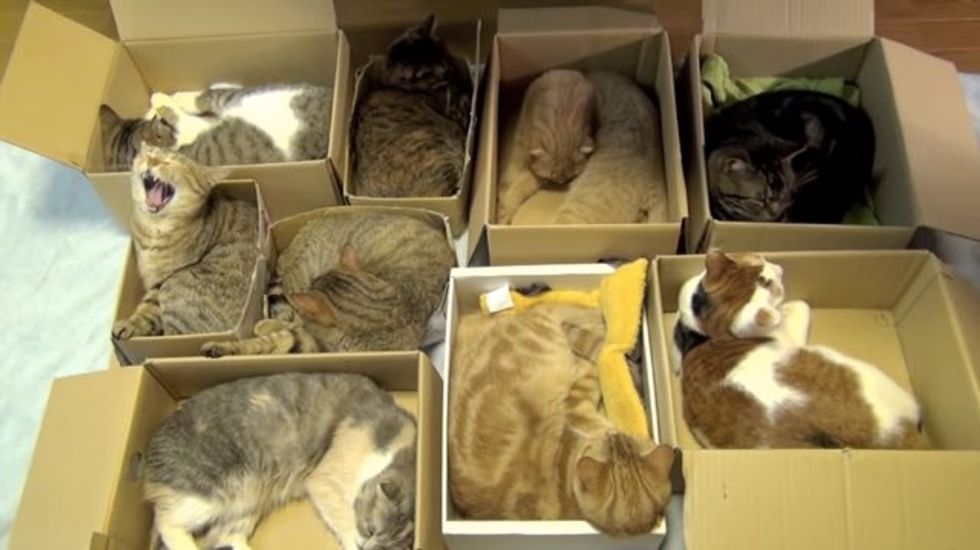 Where does your kitty like to nap? Share this cute video!