A tortie cat named Zoe wears quite a mustache. She isn't afraid of showing off her undeniable black fringe. According to her website, Zoe is a mystical creature. "Not long ago, the Humble Unicorn Guild (HUG) examined the world and noticed that something was missing. Since necessity is the mother of invention, HUG decided to create a lady cat with a moustache whose unconventional beauty, wit and charm would delight the world.."
"The unicorns placed a single cat whisker and a photo of a famous moustachioed man into a flowerpot. With the help of magic, Zoe sprouted like a kitten camellia. Moustache unwavering and full of pep, young Zoe was excited to explore the world."
Meet Zoe, a tortie girl cat, who wears a fabulous mustache.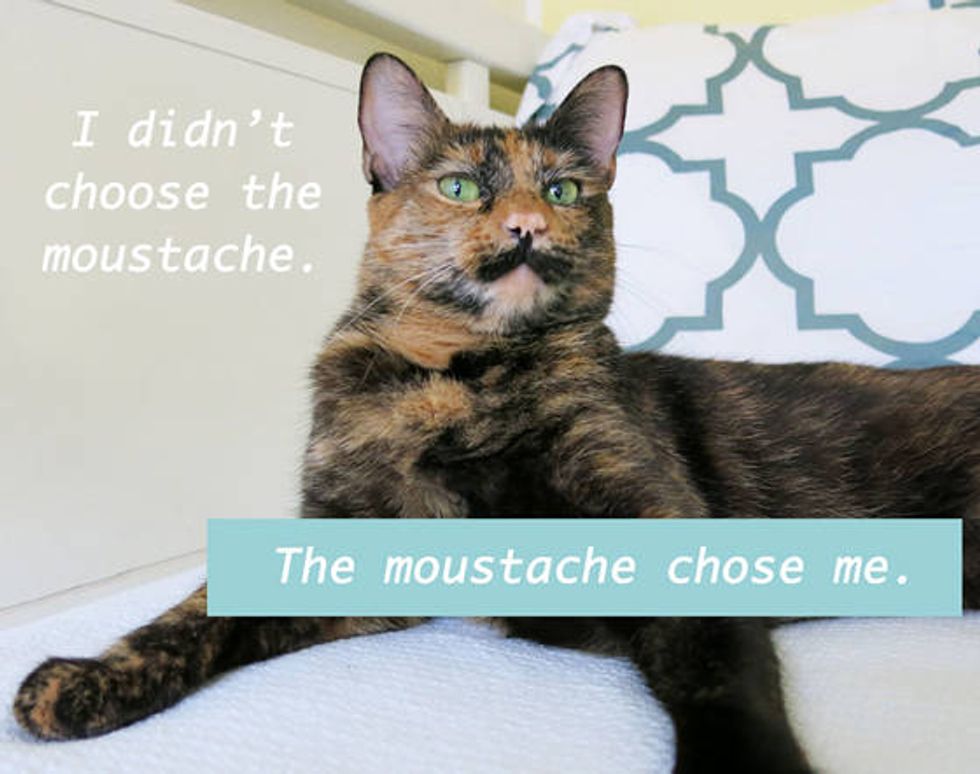 I didn't choose the moustache. The moustache chose me.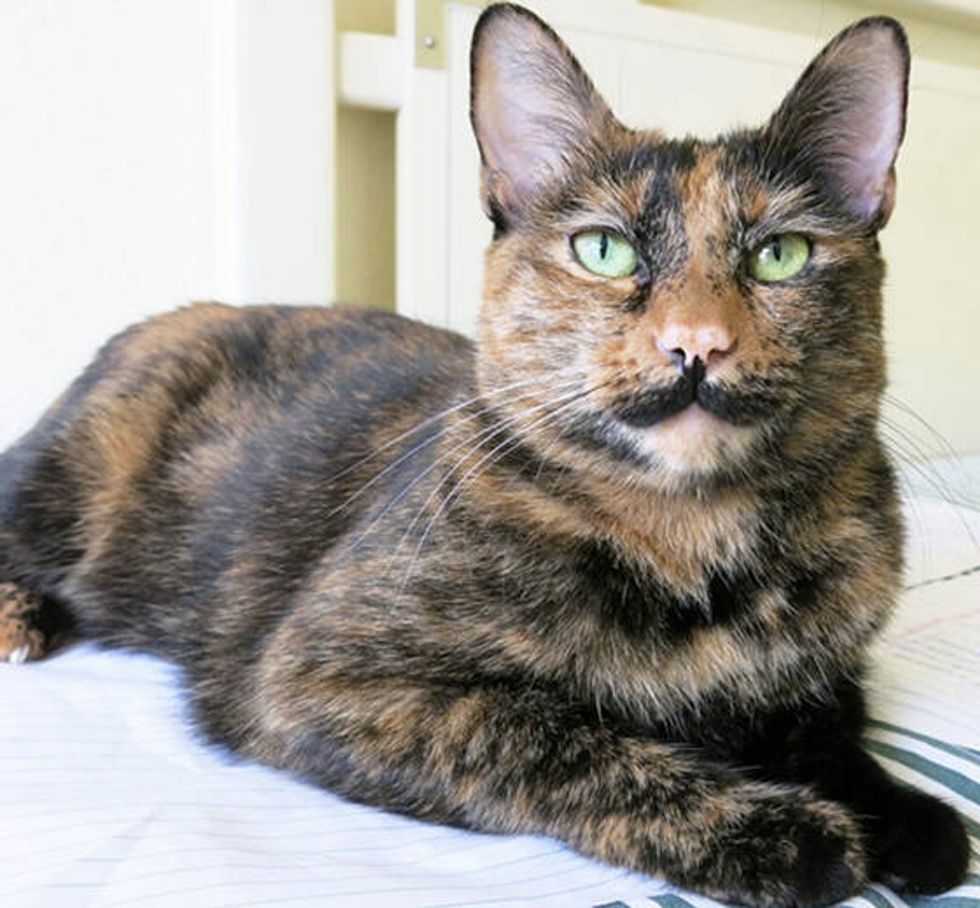 Up close.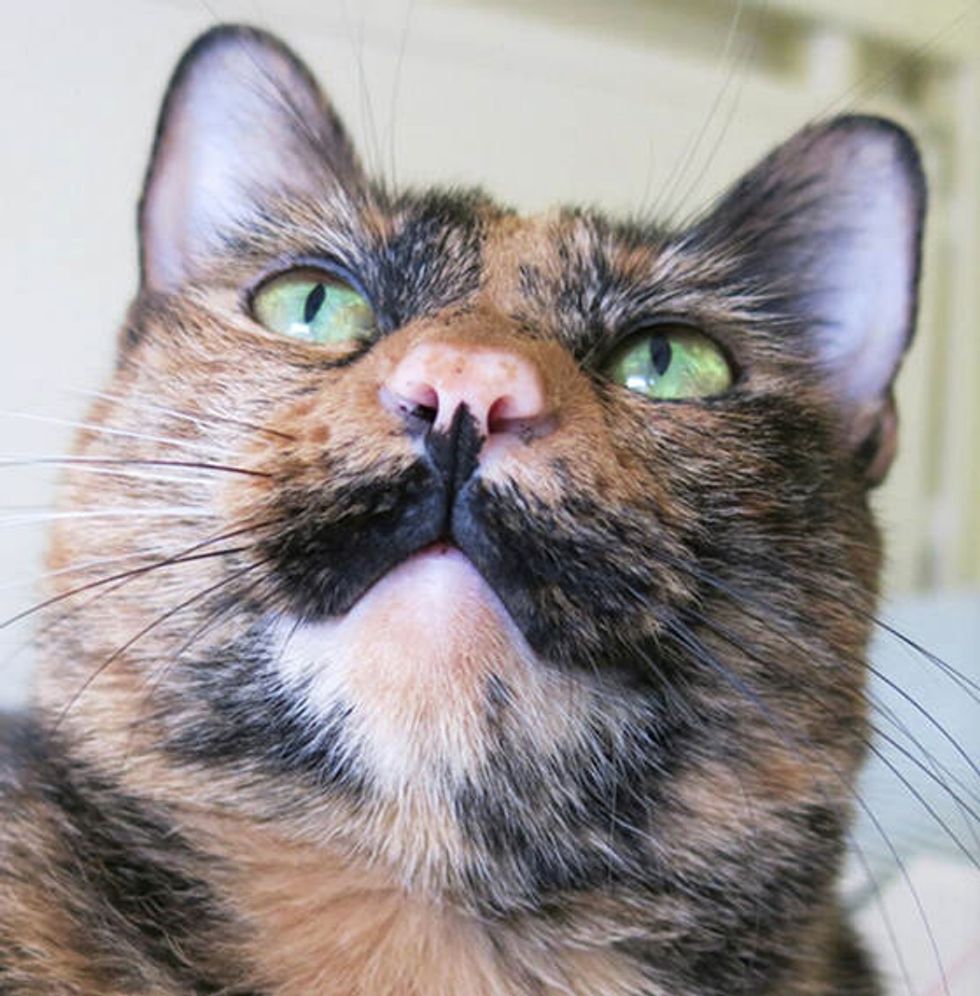 Zoe's custom made feeding bowl - also has a mustache.