These two ginger buddies are of different species, but to them, they are family.
Ever since they rescued Koda the ginger kitten from the bush, Keelo the Golden Retrieve has been inseparable with his little feline friend.
Koda thinks Keelo is the brother he never had and is always clinging to him by his side. Keelo adores his tiny purr-ey friend and has been very protective of him.
[Scroll down for video]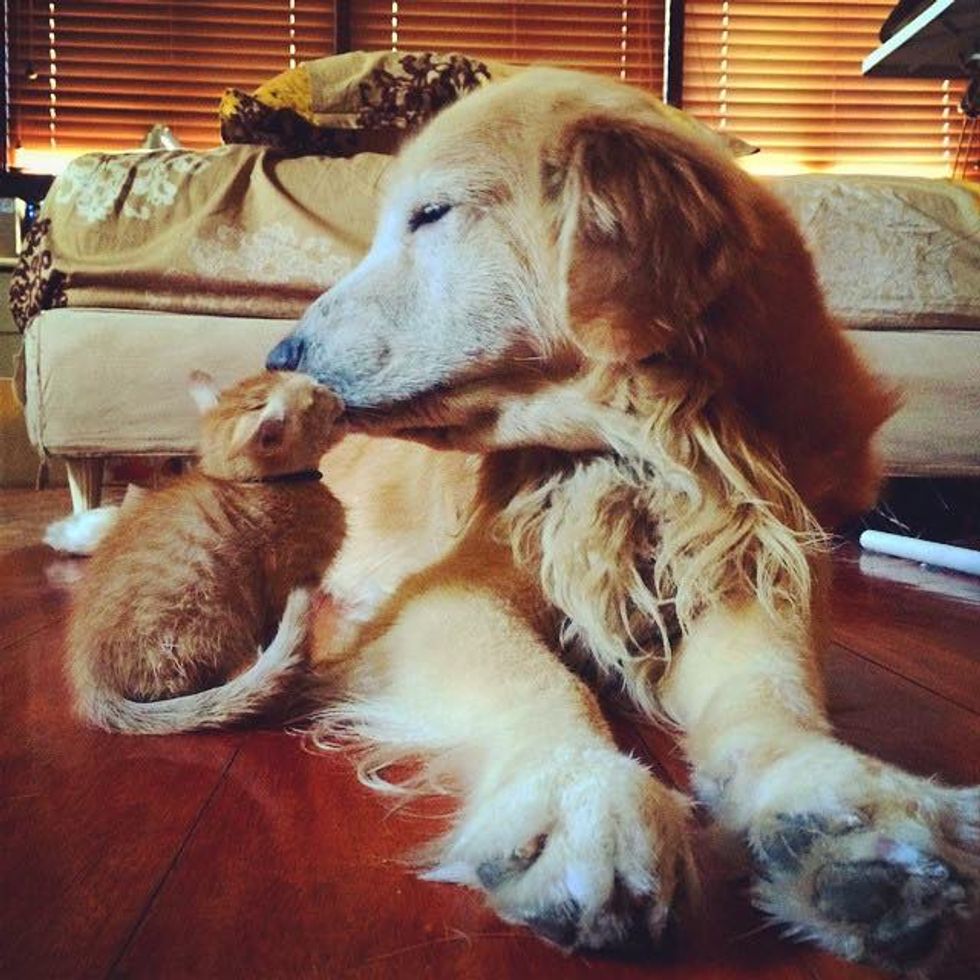 It was love at first sigh on the first day they met.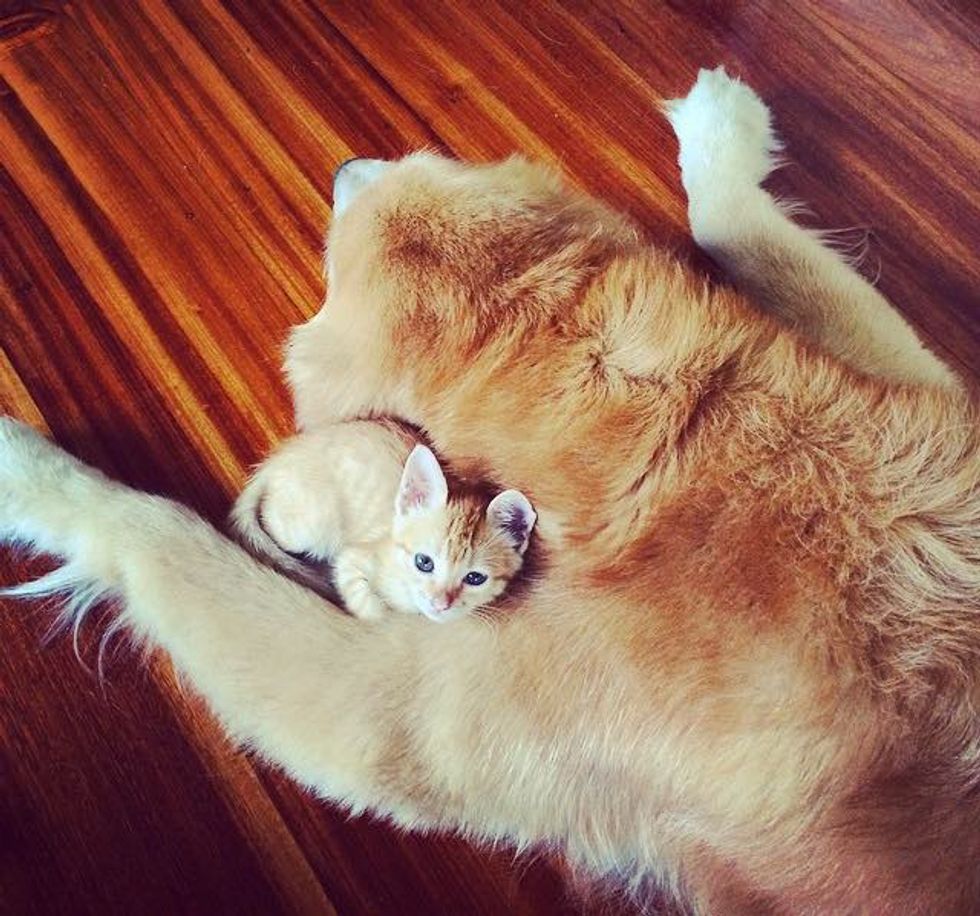 Koda the rescue likes to stay close to Keelo and Keelo always keeps a watchful eye on his little brother.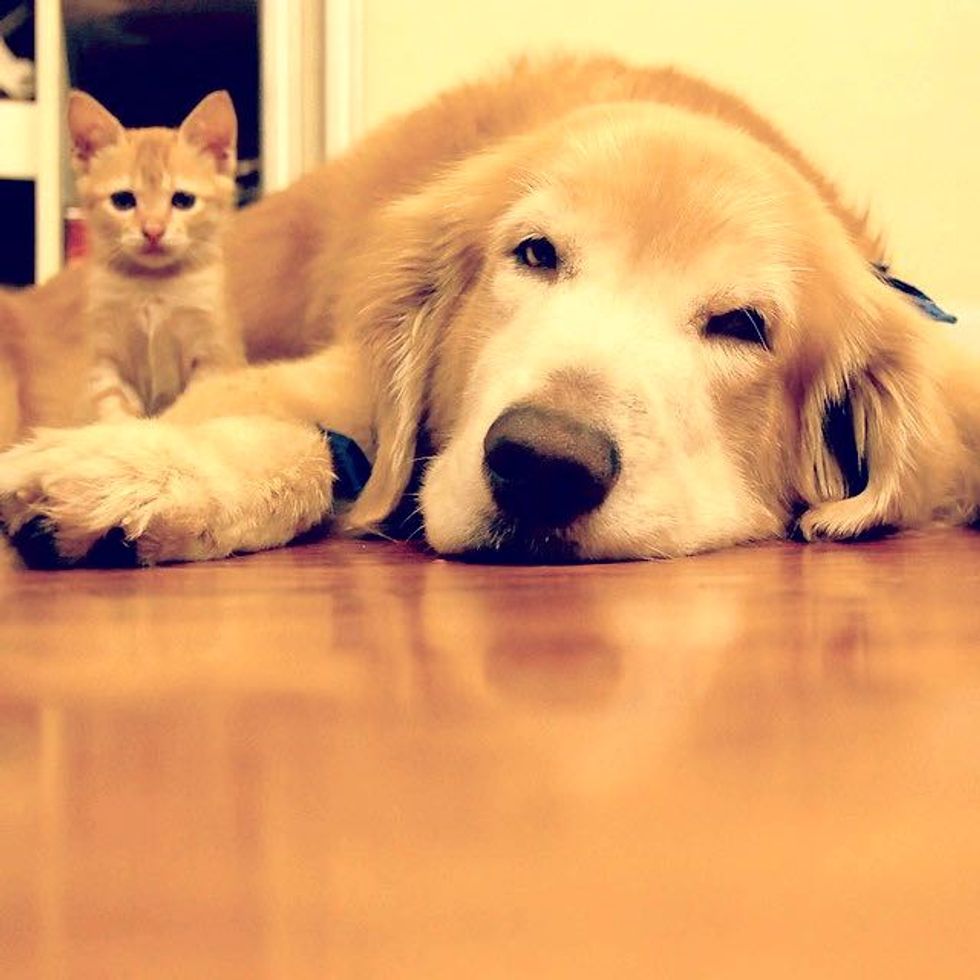 They are constantly snuggling!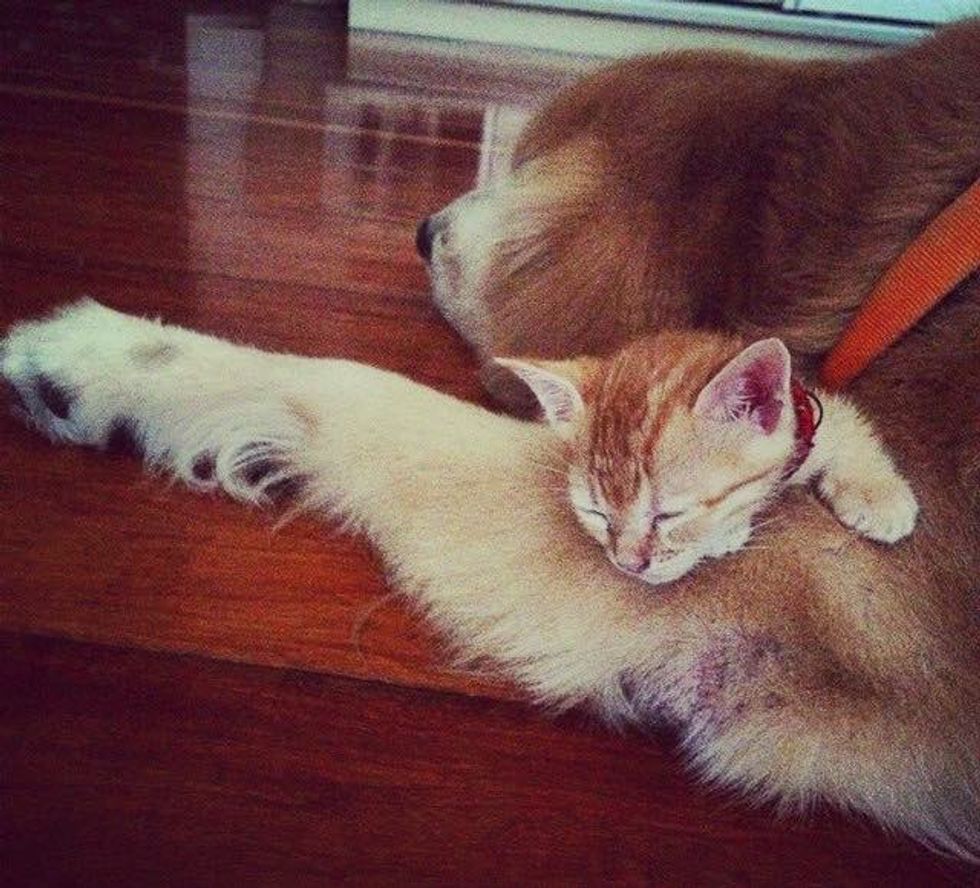 "Nom!"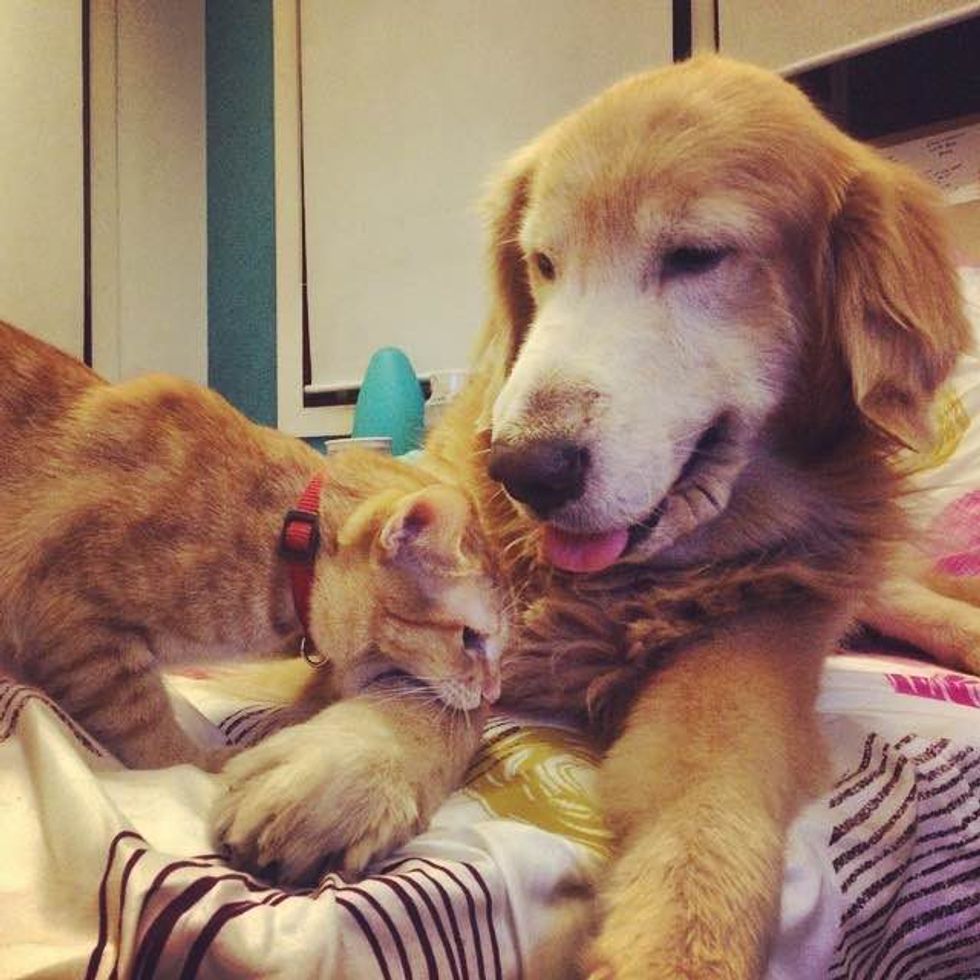 Keelo and Koda loved to kiss then...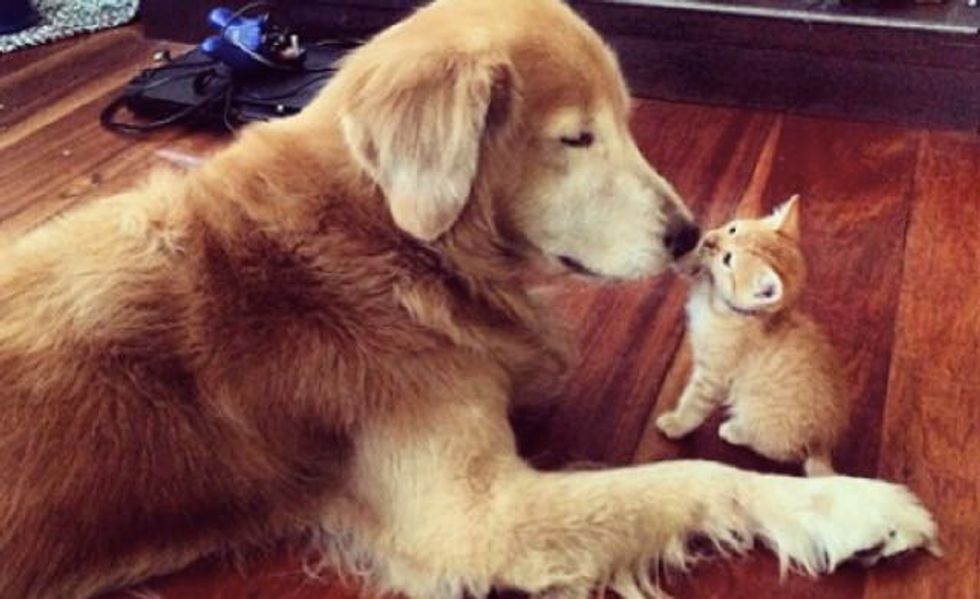 They still love to kiss now!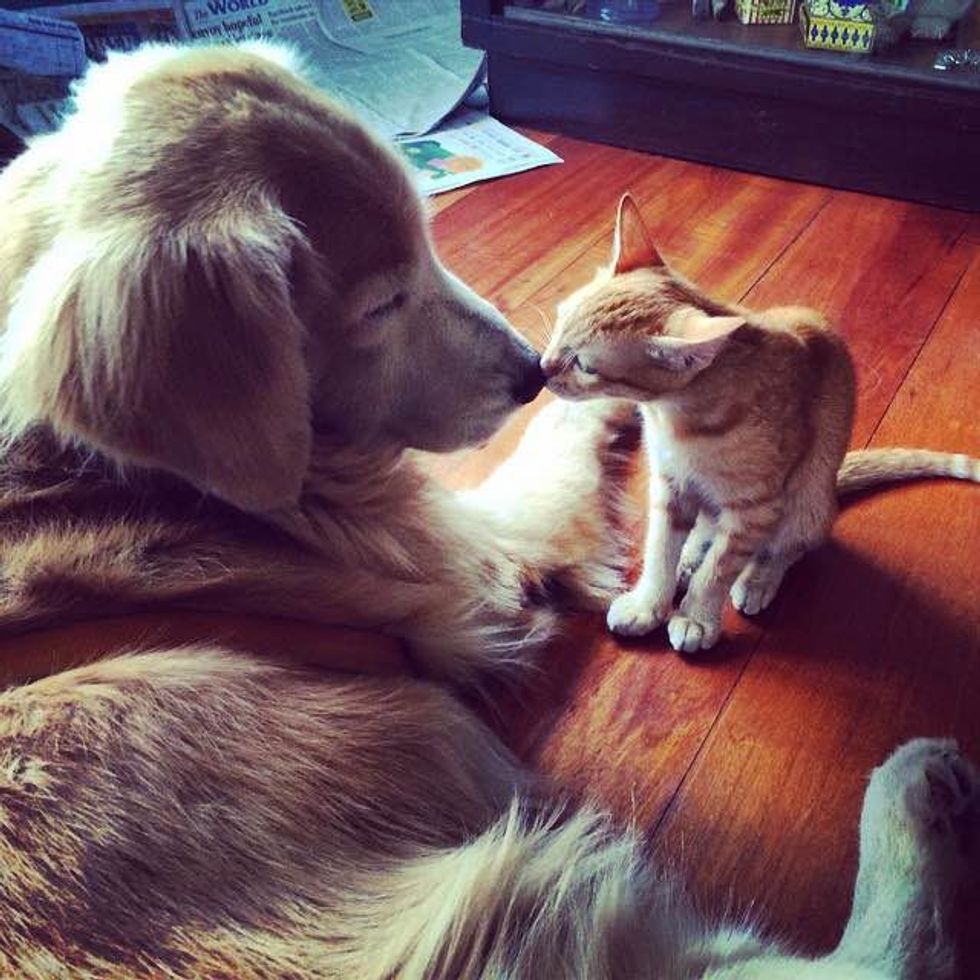 WATCH VIDEO: Kitten and dog share an incredible bond.
Photos by Keelo & Koda on Instagram.
Share this story of an adorable friendship!