A woman went to get cat food for her 17 year old cat but came home with a little kitten instead.
Meet Khaleesi!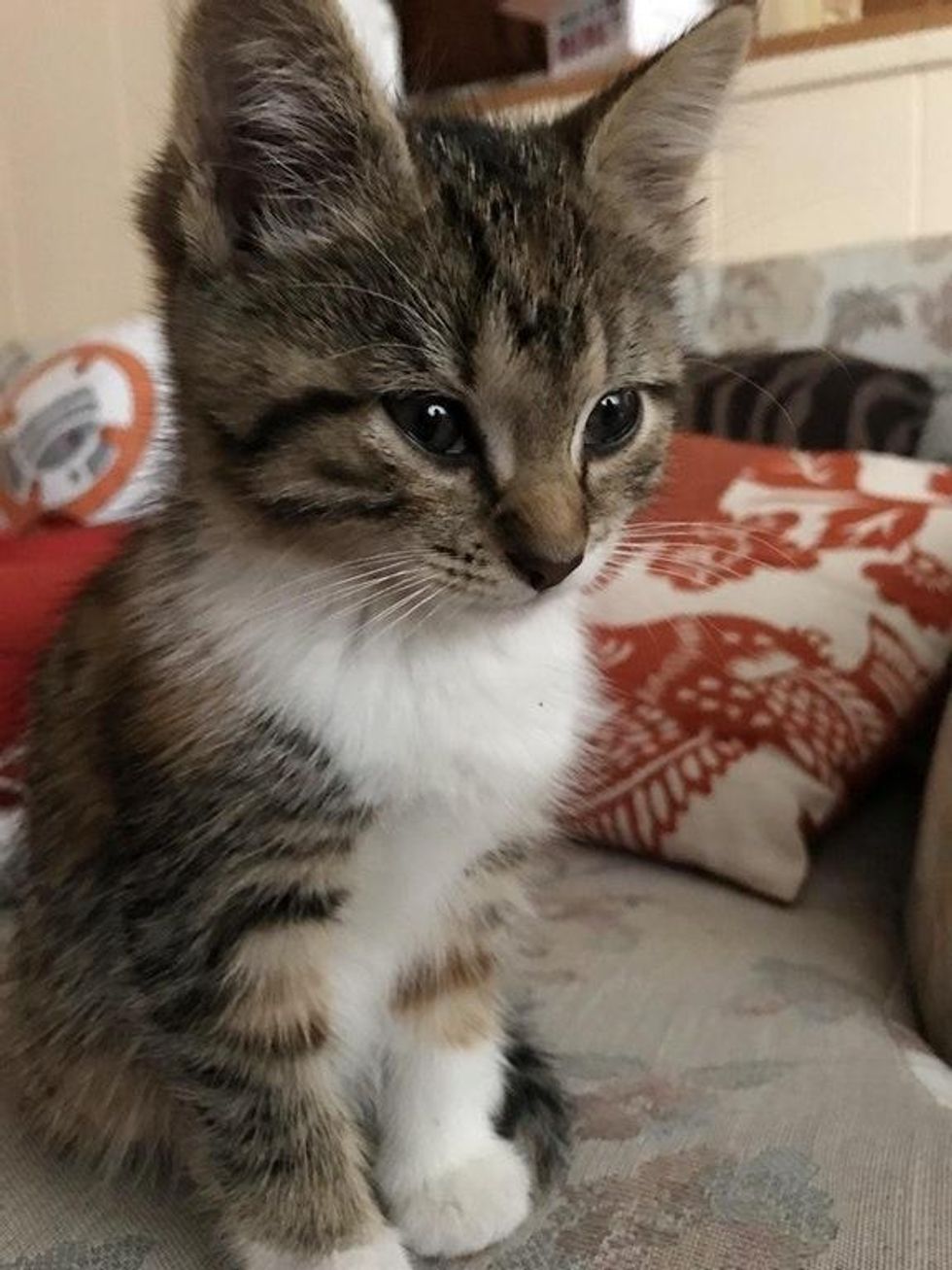 Khaleesi the kittenStephanie Javarauckas
Six months before Stephanie Javarauckas found Khaleesi, she adopted a 17 year old tabby cat, Sable, who has severe separation anxiety. The senior kitty was rescued by Feral Cats of East Windsor (Connecticut) from a neglecting household.

"She came from a home where she got no attention for seventeen years until I stepped in six months ago, and now she owns the house," Stephanie shares the story with Love Meow.
But Sable constantly craves attention and gets anxious when her humans are not around. Stephanie knew that they needed to take some action.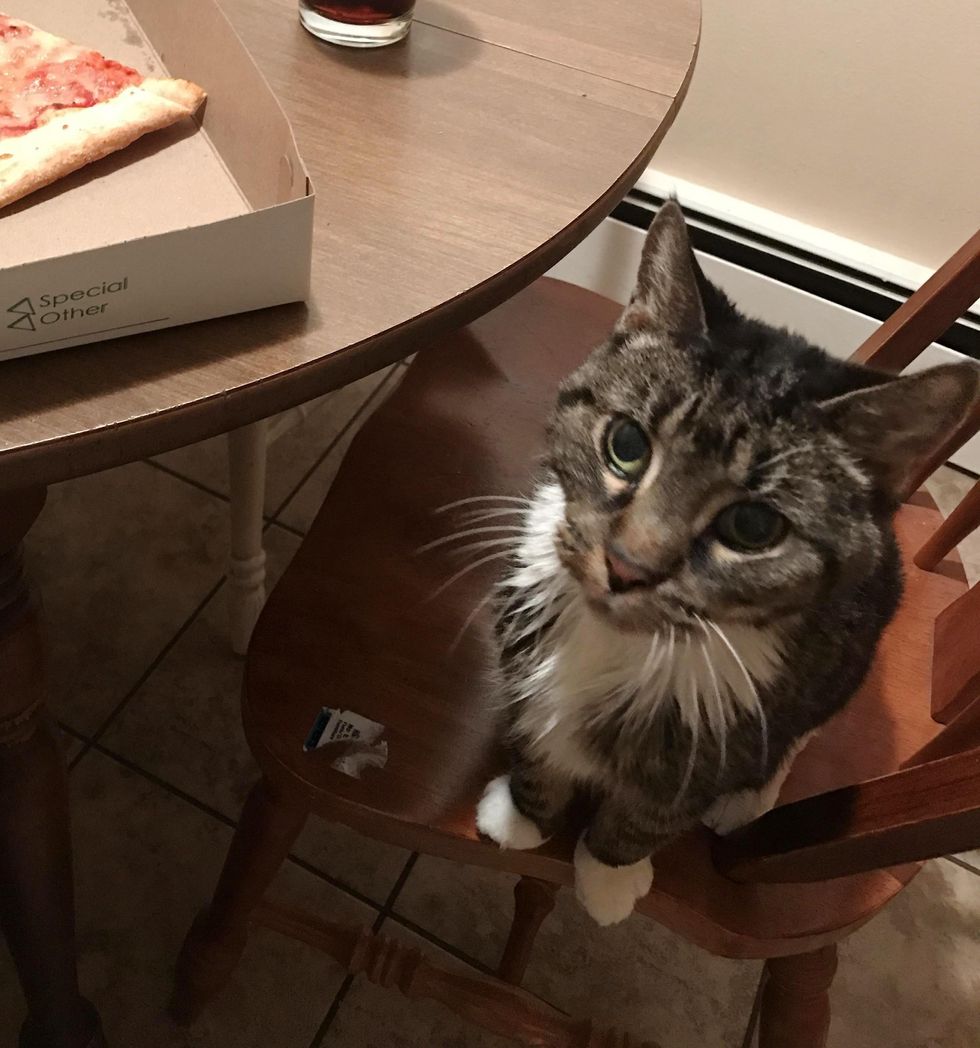 17-year-old SableStephanie Javarauckas
Khaleesi was at the adoption center when Stephanie decided to stop by and meet some shelter cats. The sweet kitten, who looked like a mini version of Sable, immediately came up to her and looked at her with those big kitten eyes.

"This was the look that did me in," Stephanie said.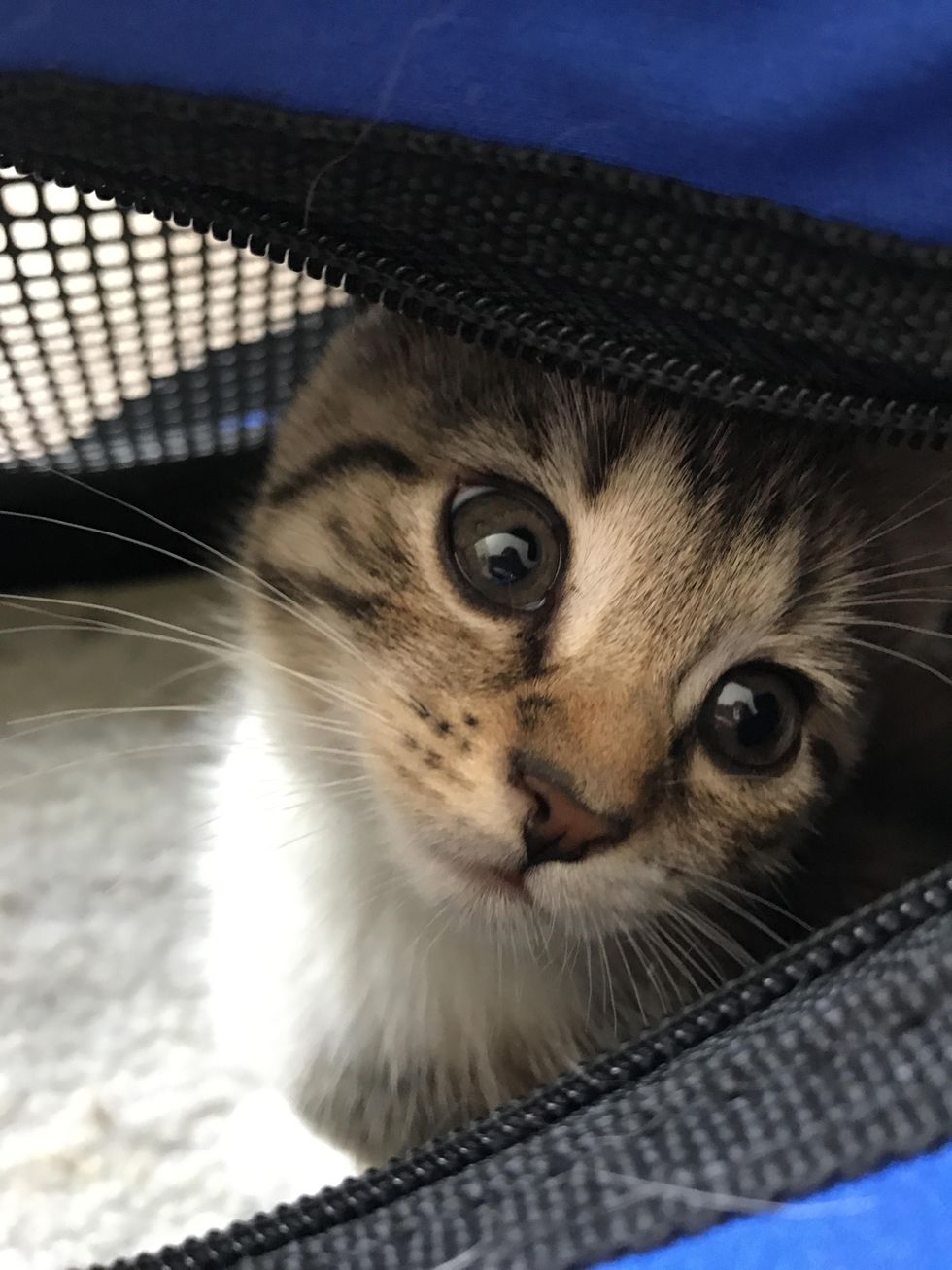 Stephanie Javarauckas
"Once I met this small kitten I knew that she and Sable would be a good match," she said. "I really want my old baby to have someone so she doesn't cry all day when I'm not around."
The kitten needed a home and Sable needed a friend. "It was a win win for both involved."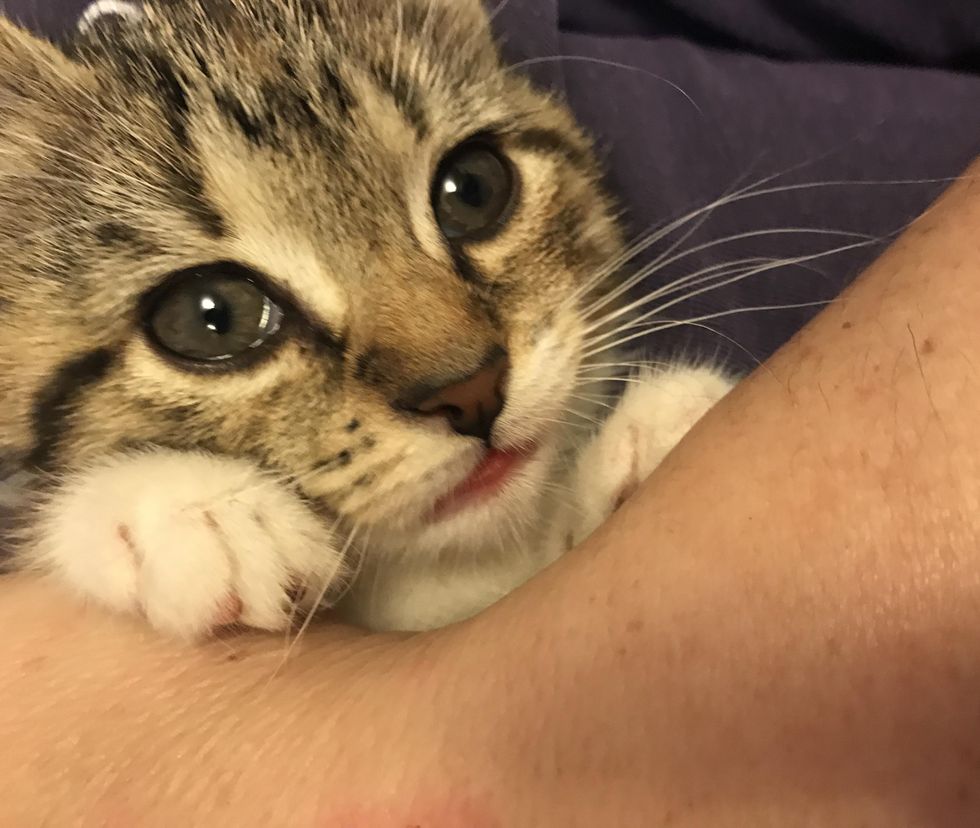 Stephanie Javarauckas
After Khaleesi came home with Stephanie, she cuddled up to her new family, purring up a storm.

On the very same day, the little kitten received a warm welcome from her 17-year-old feline friend.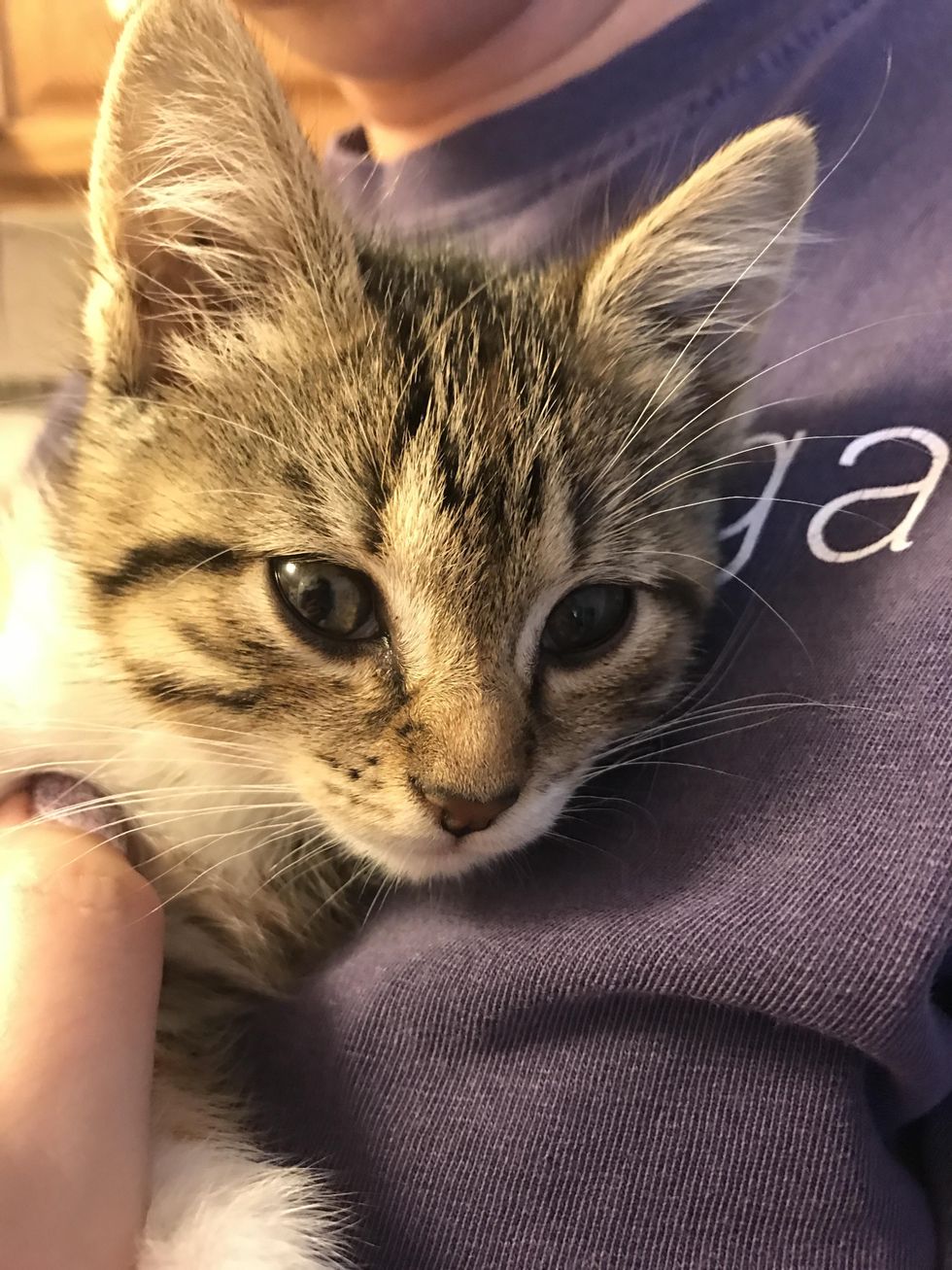 Stephanie Javarauckas
Sable the sweet old gal took to the mini-her right away. "They get along pretty well," Stephanie told Love Meow.
"So far the only hiss was when Khaleesi attempted to steal Sable's food. Sable even lets the little one play with her tail. Pure and amazing."
Sable is happy to have company and she will never feel alone any more.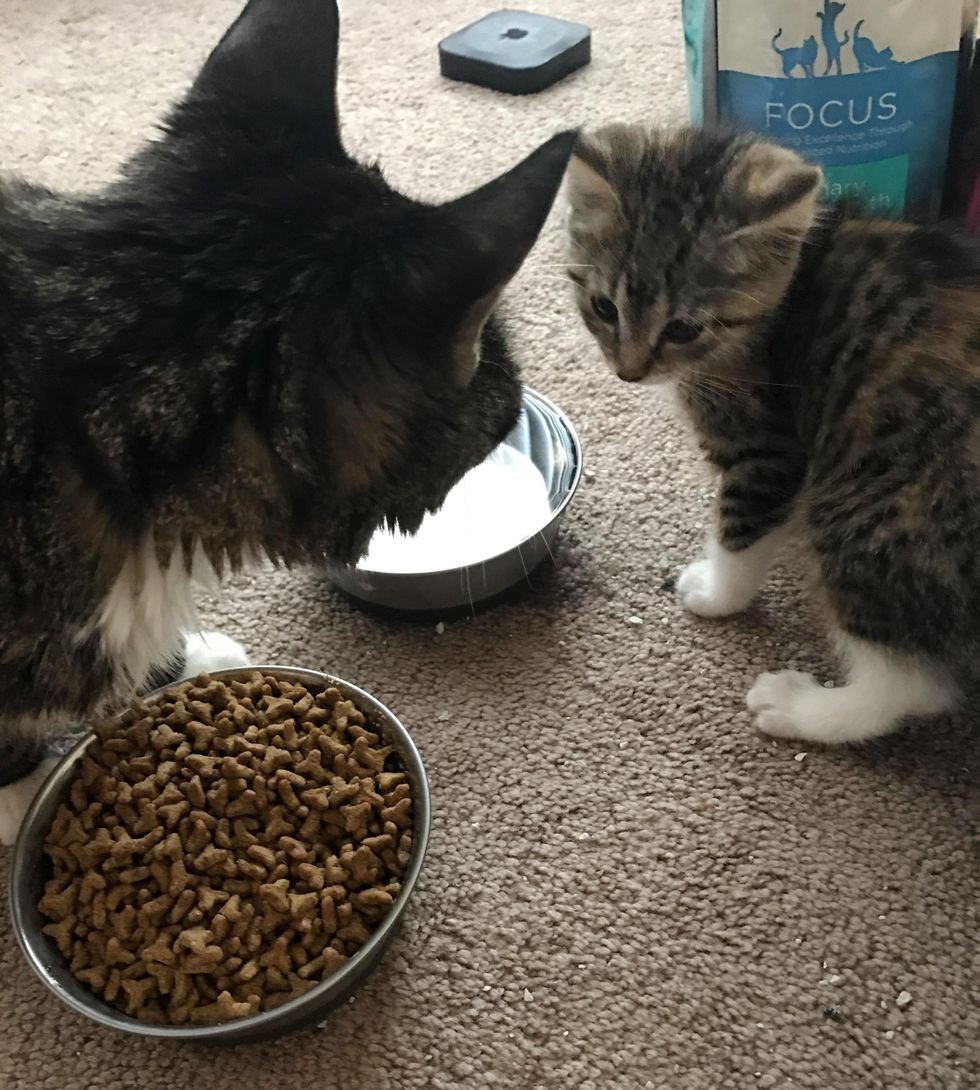 Stephanie Javarauckas
Share this story with your friends. (More info: reddit)
Related story: Family Adopts Blind Cat and Takes Him to Shelter to Find Friend He's Been Longing for