A woman hugged a kitten that no one wanted, and the tiny calico latched onto her and wouldn't let go...
Meet Lola!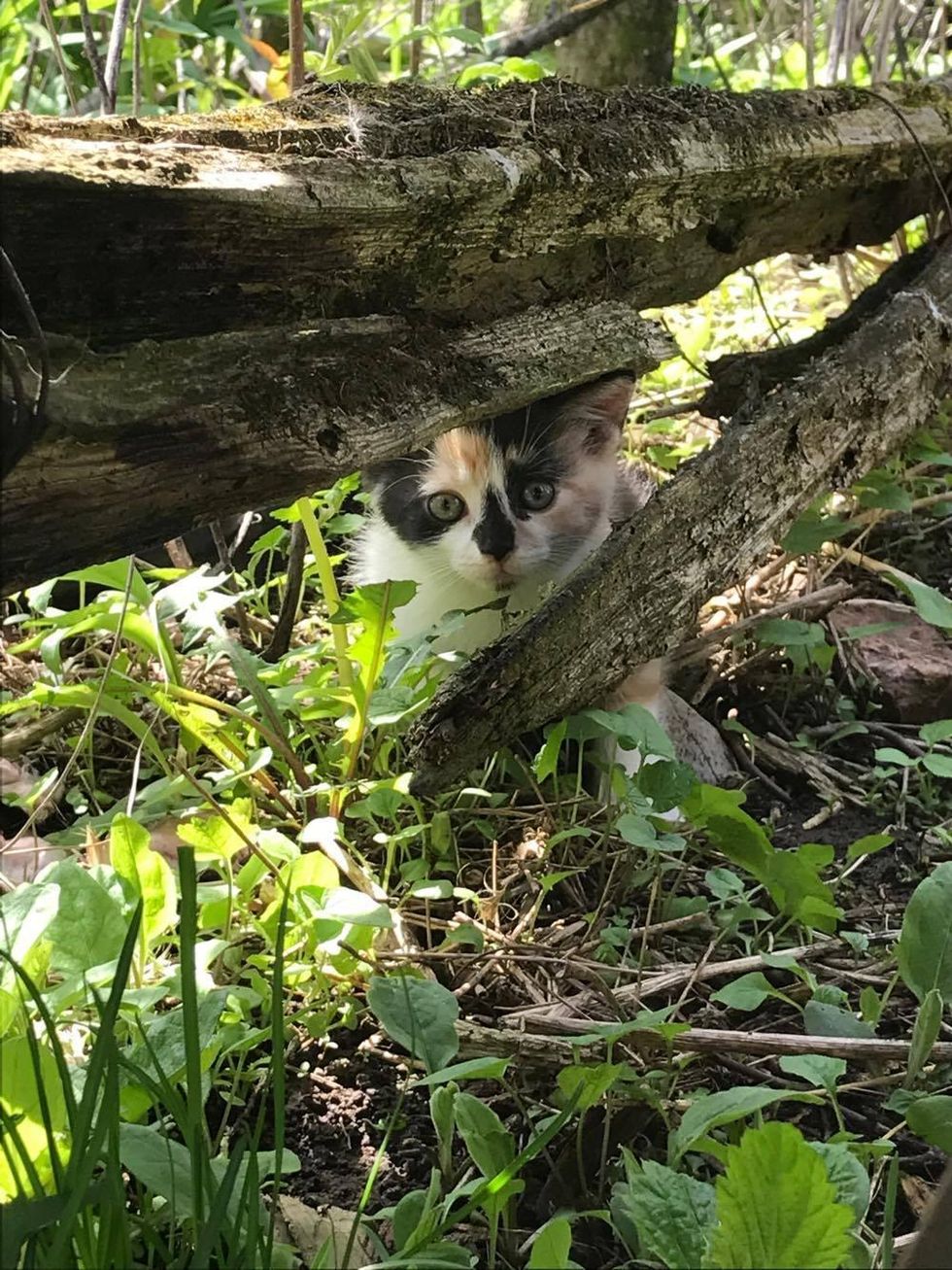 Happy Tails Farm Sanctuary
It was the day after Mother's Day, Carla Reilly Moore, cofounder of Happy Tails Farm Sanctuary (in Kingston, Ontario), was on an animal rescue mission for two little chickens, but things didn't happen exactly as planned.
"I had left to go pick up two three week old chickens who were in desperate need of placement. Because I didn't have the proper feed for them, I had to make a stop at our local feed store. In this particular feed store they have a special cage that they use to house the chicks and ducklings that they often have for sale. Today was different," Carla told Love Meow.
As soon as she entered the store, she saw a tiny calico kitten crying in the cage, running to the front, trying to get her attention.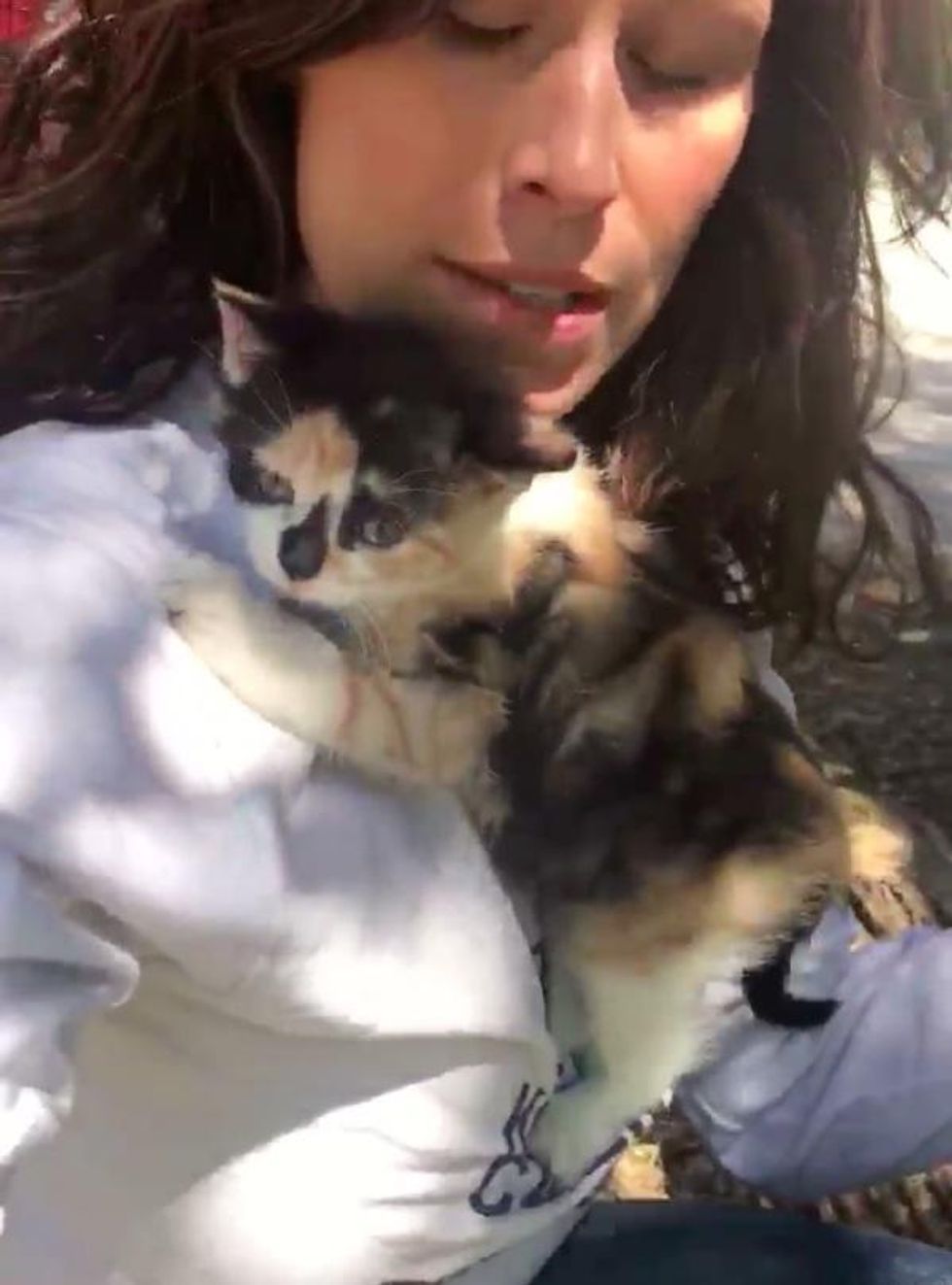 Happy Tails Farm Sanctuary
Carla didn't plan to have more kitties as she and her husband had already rescued and adopted six felines.

"(The kitten) looked so pathetic I couldn't resist at least picking her up to give her some comfort. I did pick her up, and she immediately latched onto me with all four feet," Carla told Love Meow.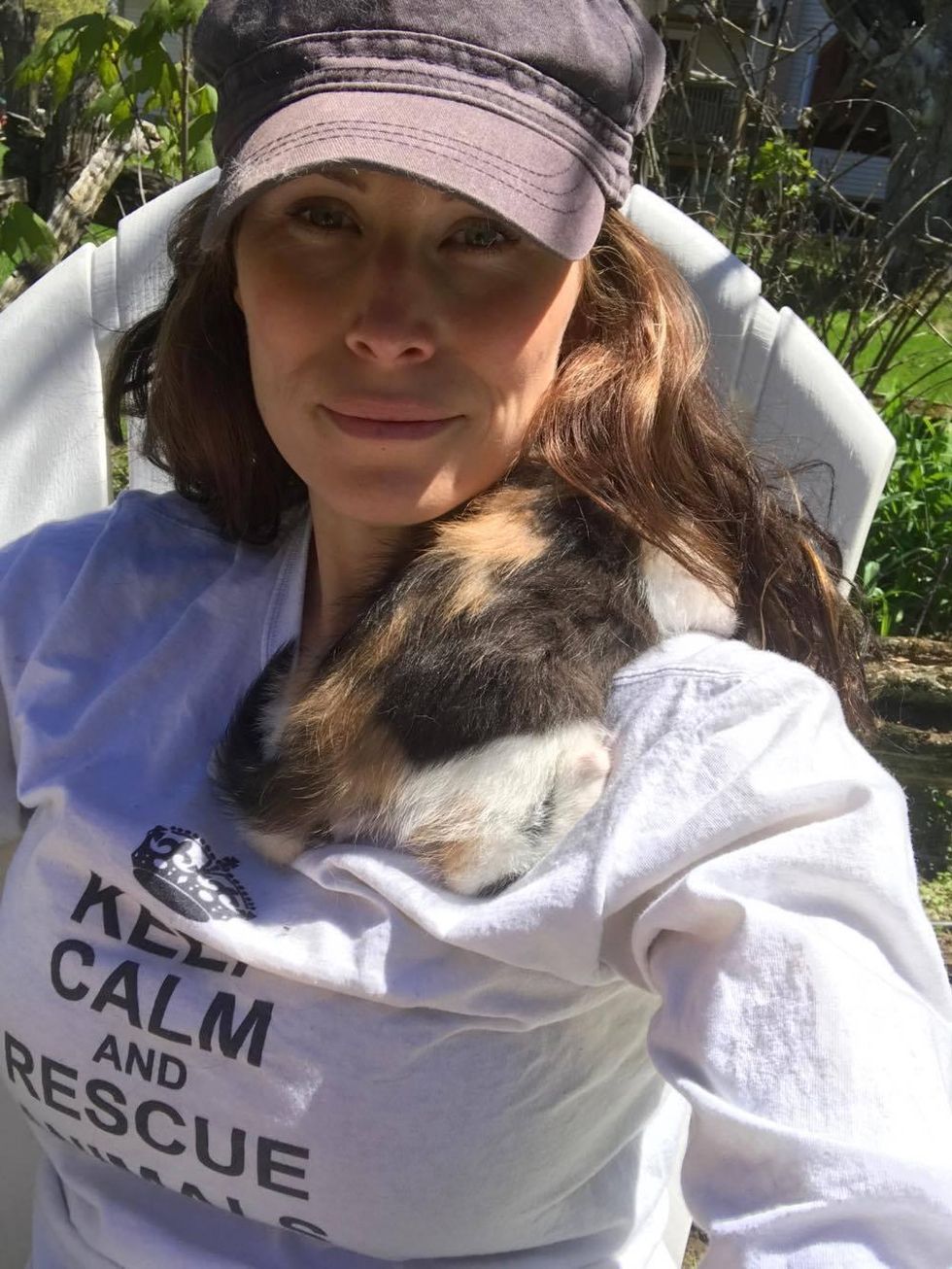 Happy Tails Farm Sanctuary
"When I tried to put her back into the cage, I couldn't get her to let go. I had someone help me and they couldn't do it either. She had picked me. She made her way up onto my neck and into my hair."

The sweet kitty was determined to go home with Carla and wouldn't take no for an answer.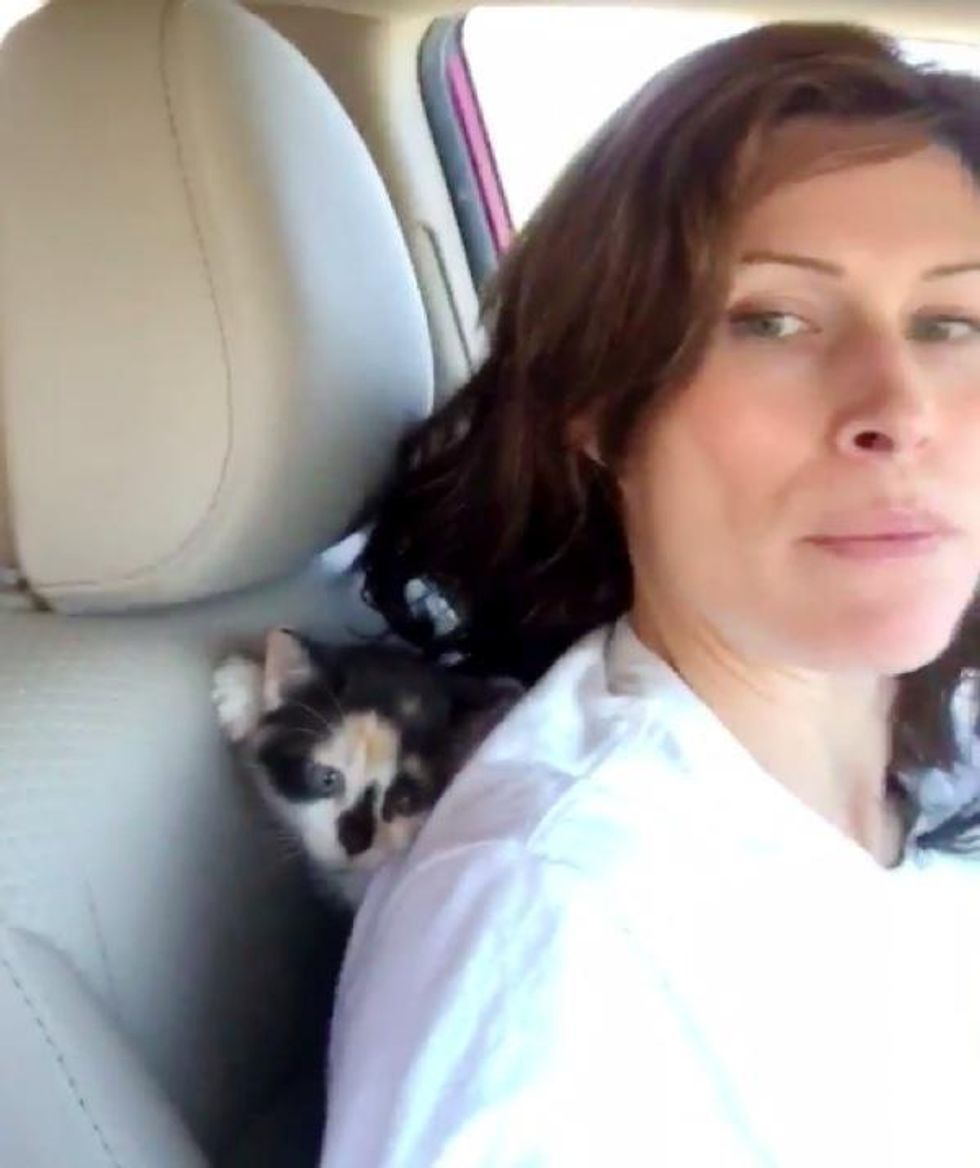 Happy Tails Farm Sanctuary
Right after Carla brought Lola back to the Happy Tails Farm Sanctuary...
Updates:
Lola snuggling with a bunny friend.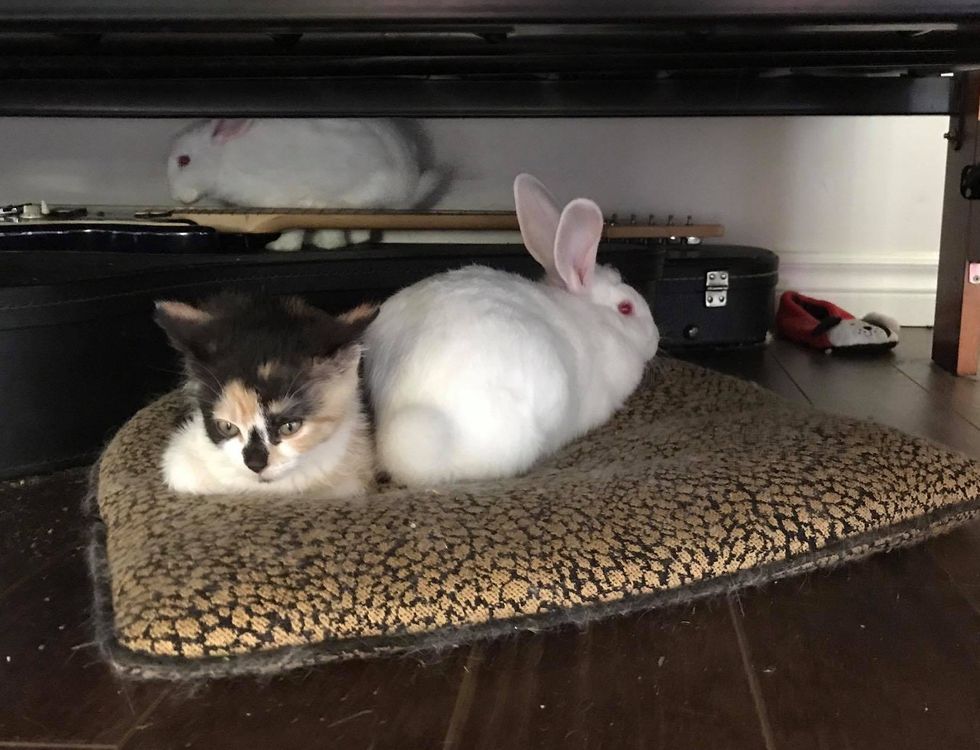 Happy Tails Farm Sanctuary
She loves cuddling with her forever humans.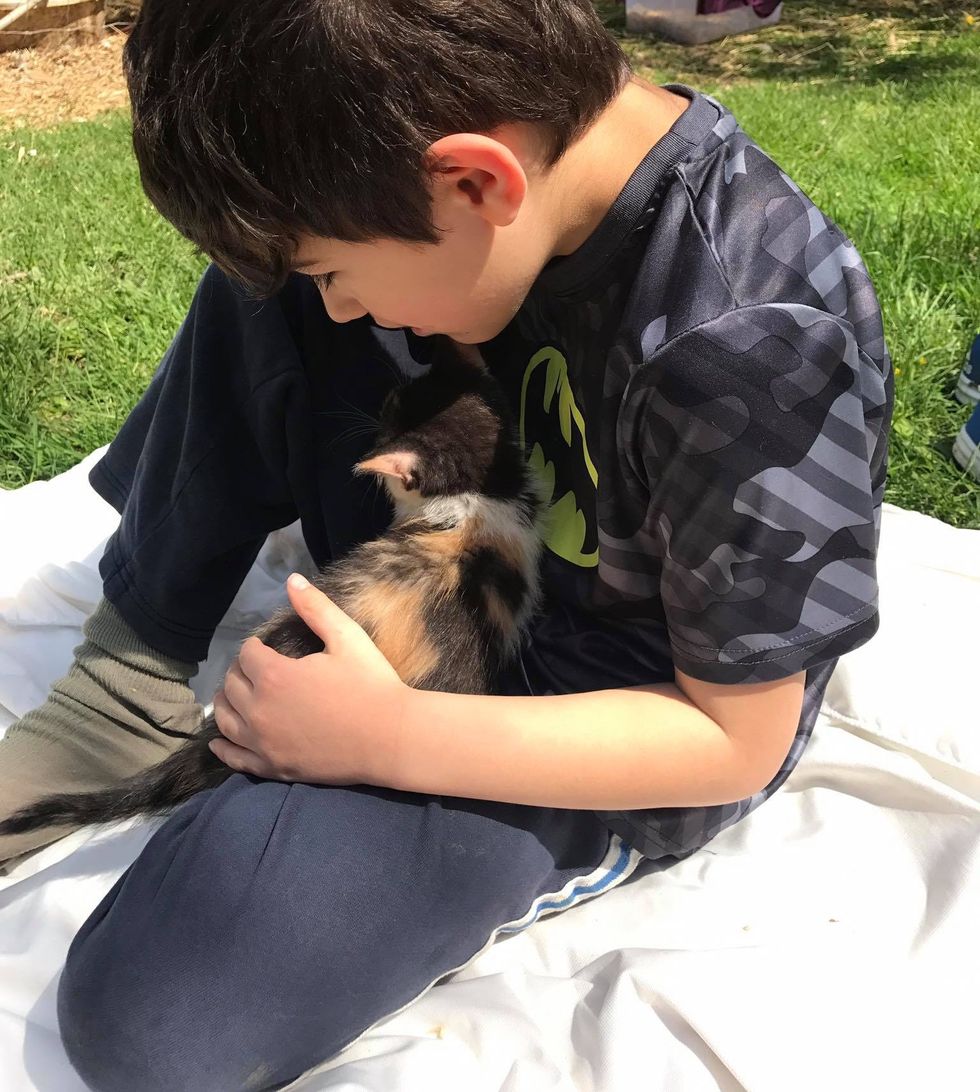 Happy Tails Farm Sanctuary
Happy and loved!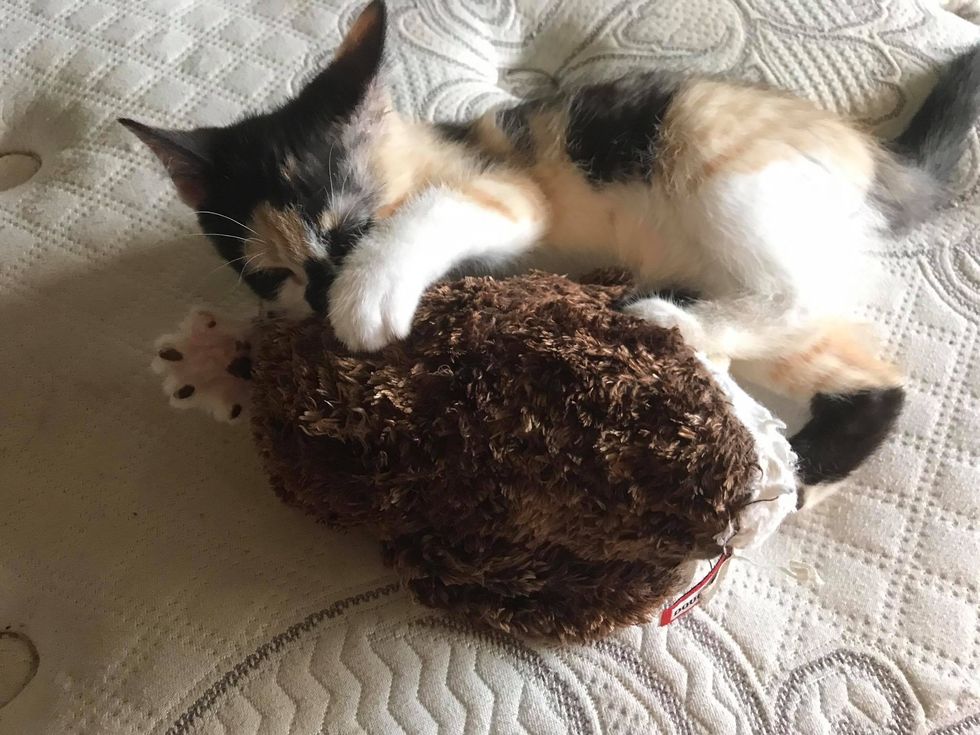 Happy Tails Farm Sanctuary
Share this story with your friends. If you would like to support their rescue efforts, click here to see how you can help. Follow Happy Tails Farm Sanctuary on Facebook.

Related story: 'Unwanted' Ginger Cat Becomes Guardian to Boy, His Human for Life!