A woman in Beirut, Lebanon saved a tiny kitten from drowning in a gutter in the nick of time after she heard her distressing cry.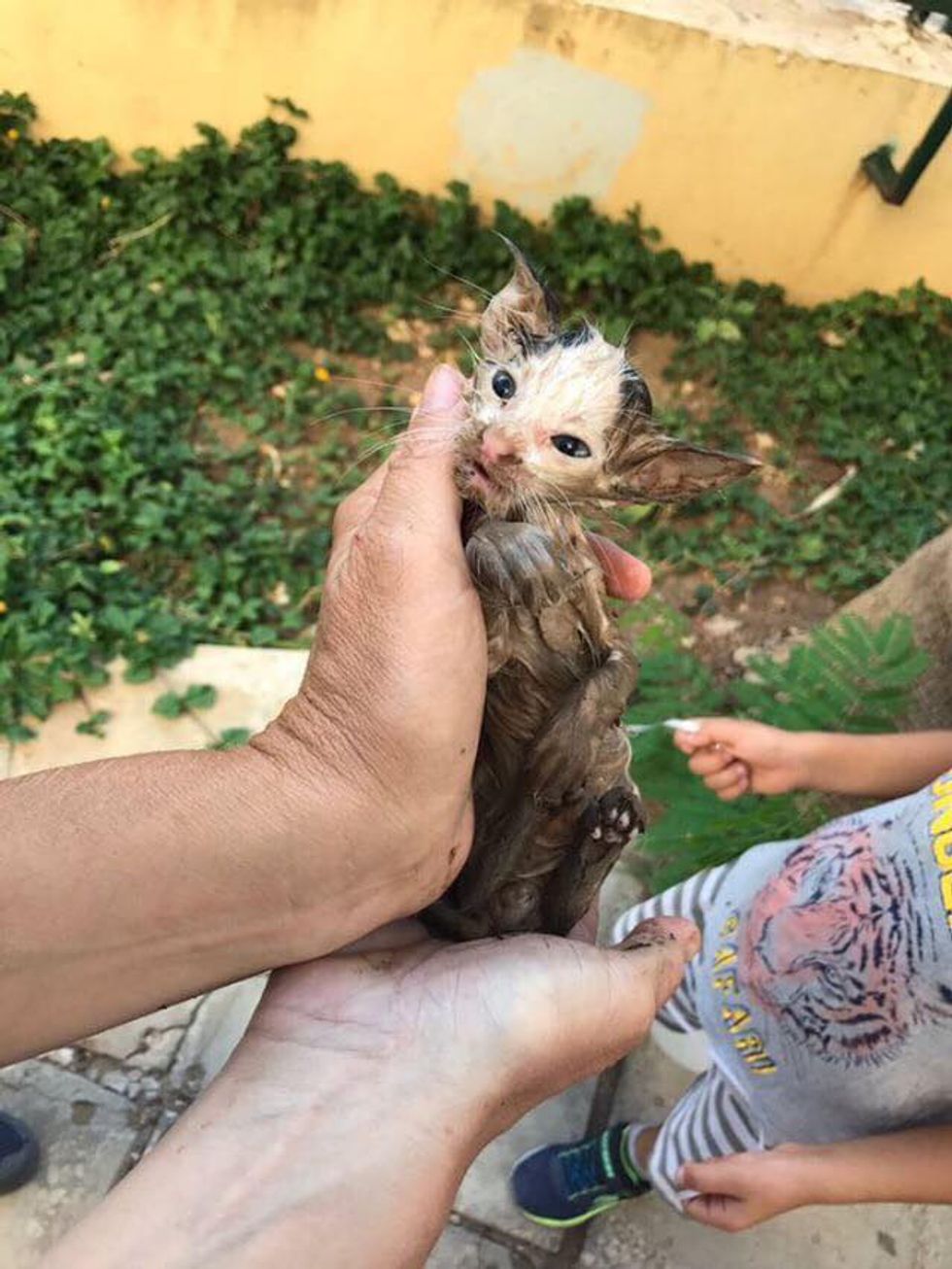 Supplied by Animals Lebanon
Last Sunday, a woman was alerted by the desperate pleas from a kitten when she was out with her kids. As she followed the cry, she was shocked to find the tiny feline clinging to some trash that was stuck to a gutter, struggling to stay afloat.
"The gutter is at a kids' playground inside the American University Campus," Animals Lebanon told Love Meow.
The kind woman contacted Animals Lebanon, a rescue group in Beirut, Lebanon. Lana El-Khalil quickly responded and rushed to the area.
They immediately stopped the scrawny kitten from drowning. The poor little thing was drenched in gutter water, icy cold, and barely moving from hypothermia.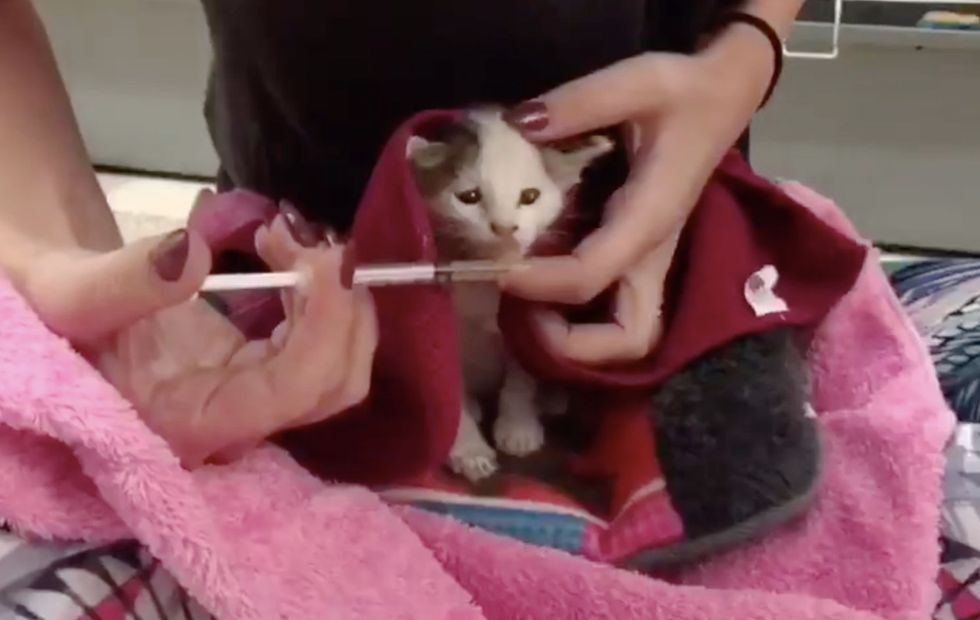 Supplied by Animals Lebanon
The campus is known to have many stray cats roaming around. "Sadly so many people abandon cats over there. The kitten was around five weeks old and she weighed 190 grams," the rescue told Love Meow.
"First thing we did was to warm her up as she was freezing." Veterinary clinics were closed on Sunday in the area, so they went online to seek help from overseas vets in the US through a video cam call.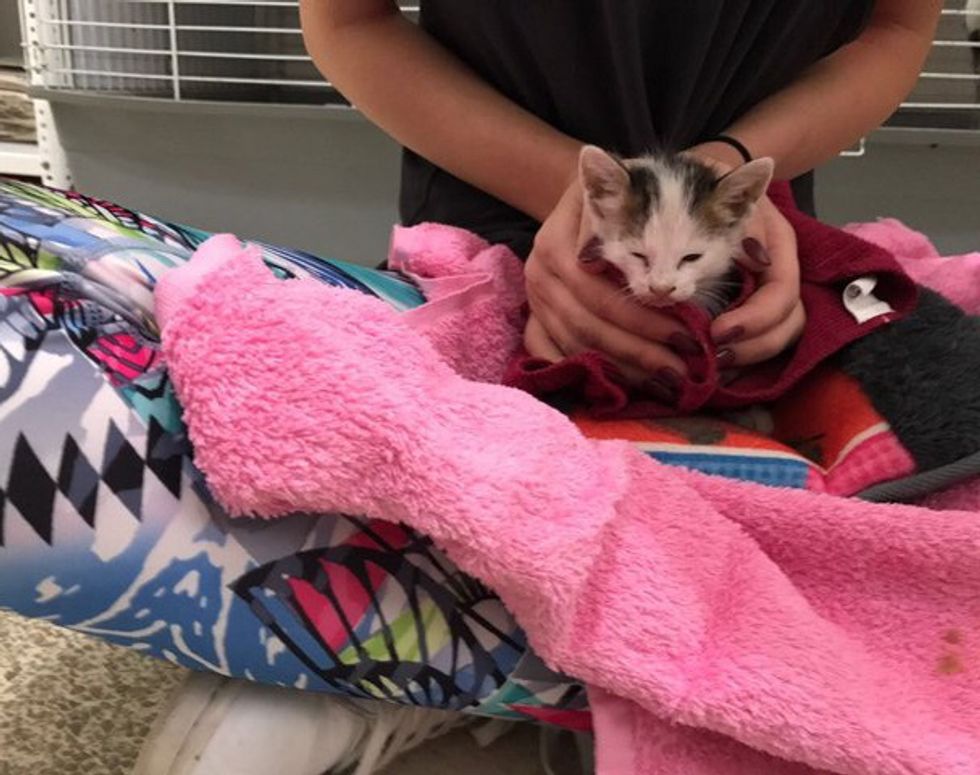 Supplied by Animals Lebanon
"They advised us to keep her warm with a hot water bottle as well as soft towels. The person fostering her kept her close to her body the whole time."
The vet was not sure if the kitten would make it through the night due to her size and the incredible ordeal that she'd lived through, but everyone at Animals Lebanon refused to give up.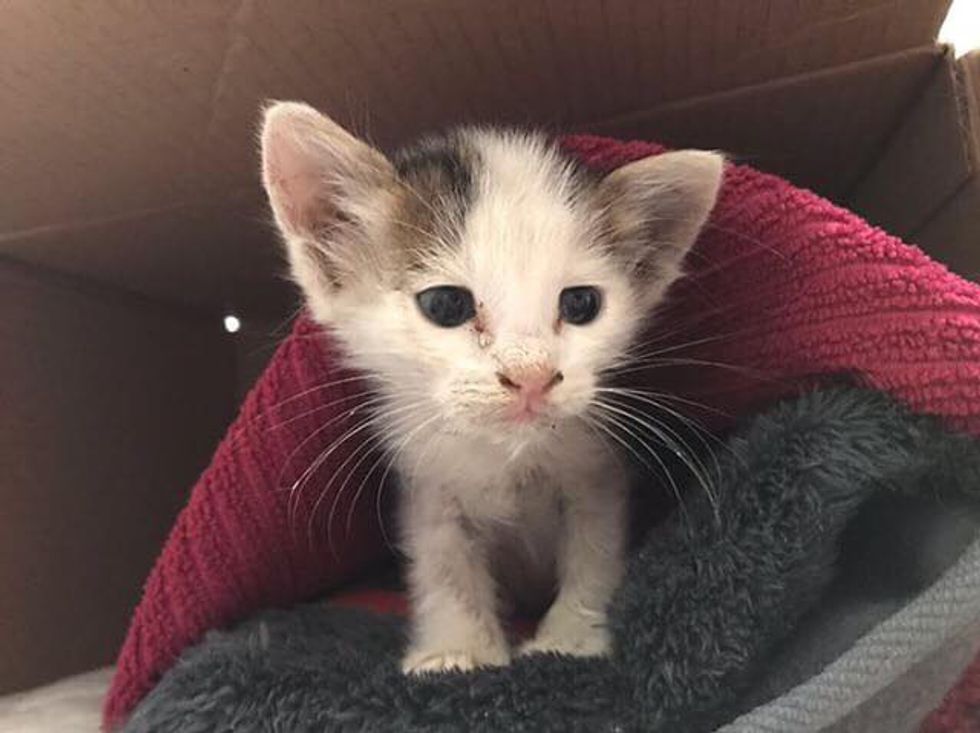 Supplied by Animals Lebanon
"We gave her Recovery Food from Royal Canin, which was easy on her fragile body, and fed her small quantities every 2 to 3 hours."
In just one day, the kitten bounced back from the brink. Her appetite slowly came back, and by the end of the second day, she would scarf down any food that she was given and was very possessive of it. The kitten had been hungry for a long time, and now she was feeling better, all she wanted was to eat and never be hungry again.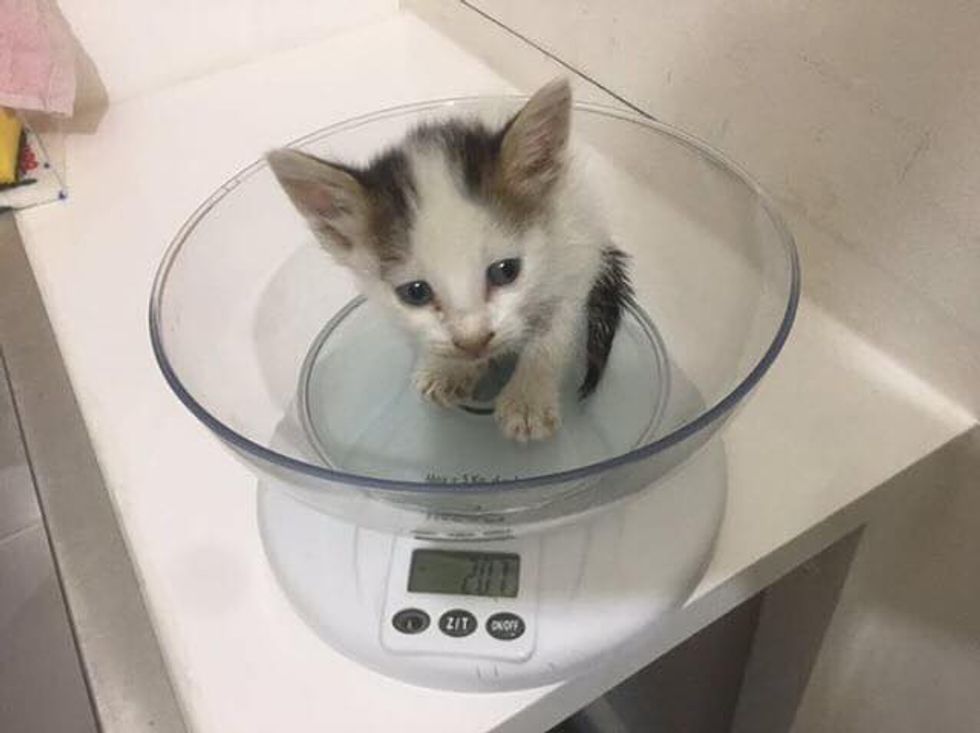 Supplied by Animals Lebanon
Soon the kitten realized that she didn't have to fight for food any more. The little girl began to relax and enjoy her life at a loving home.
"She is more comfortable and gaining weight. She is now 240 grams."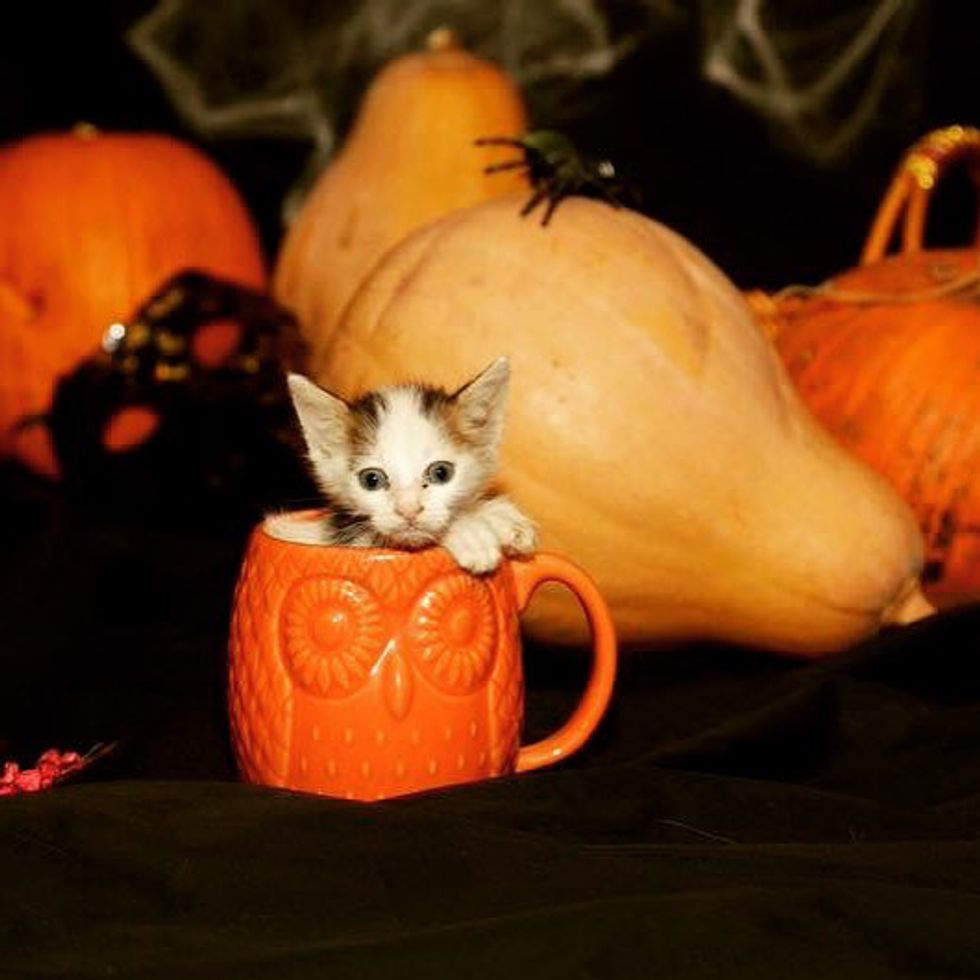 Supplied by Animals Lebanon
A few days later, she became more playful than ever. She even discovered her purrs! Now every time her foster mom enters the kitten room, she will curl up in her lap, purring up a storm.
"The best thing about this rescue is the feeling of being able to save such a helpless being and seeing her will to live," Maggie Shaarawi, foster mom, told Love Meow.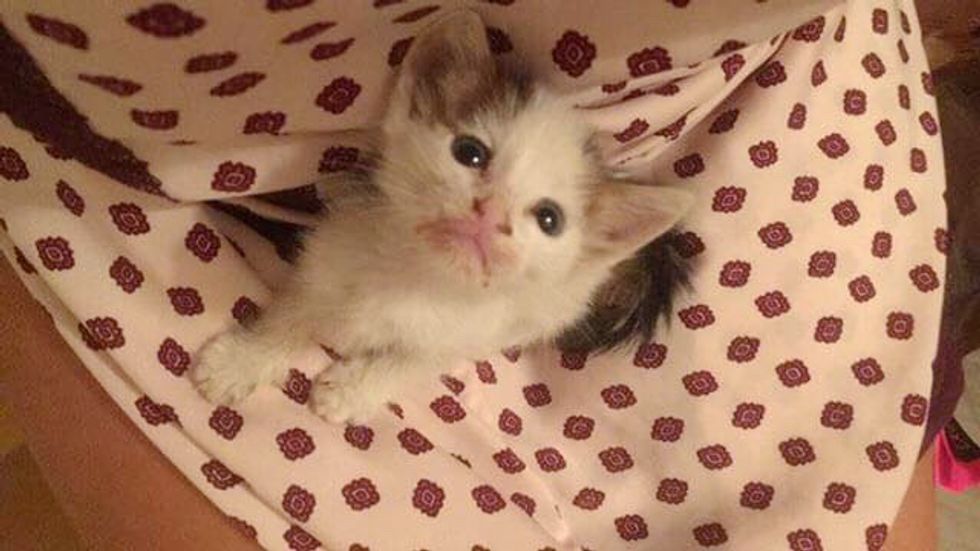 Supplied by Animals Lebanon
Maggie's mom, who has Alzheimer's, has bonded with the little kitten. "She keeps calling her Jessy, so she is little Jessy."
"(Jessy) struggled a lot to survive and even lost her voice from meowing for help…."
With a second chance at life, look at her now!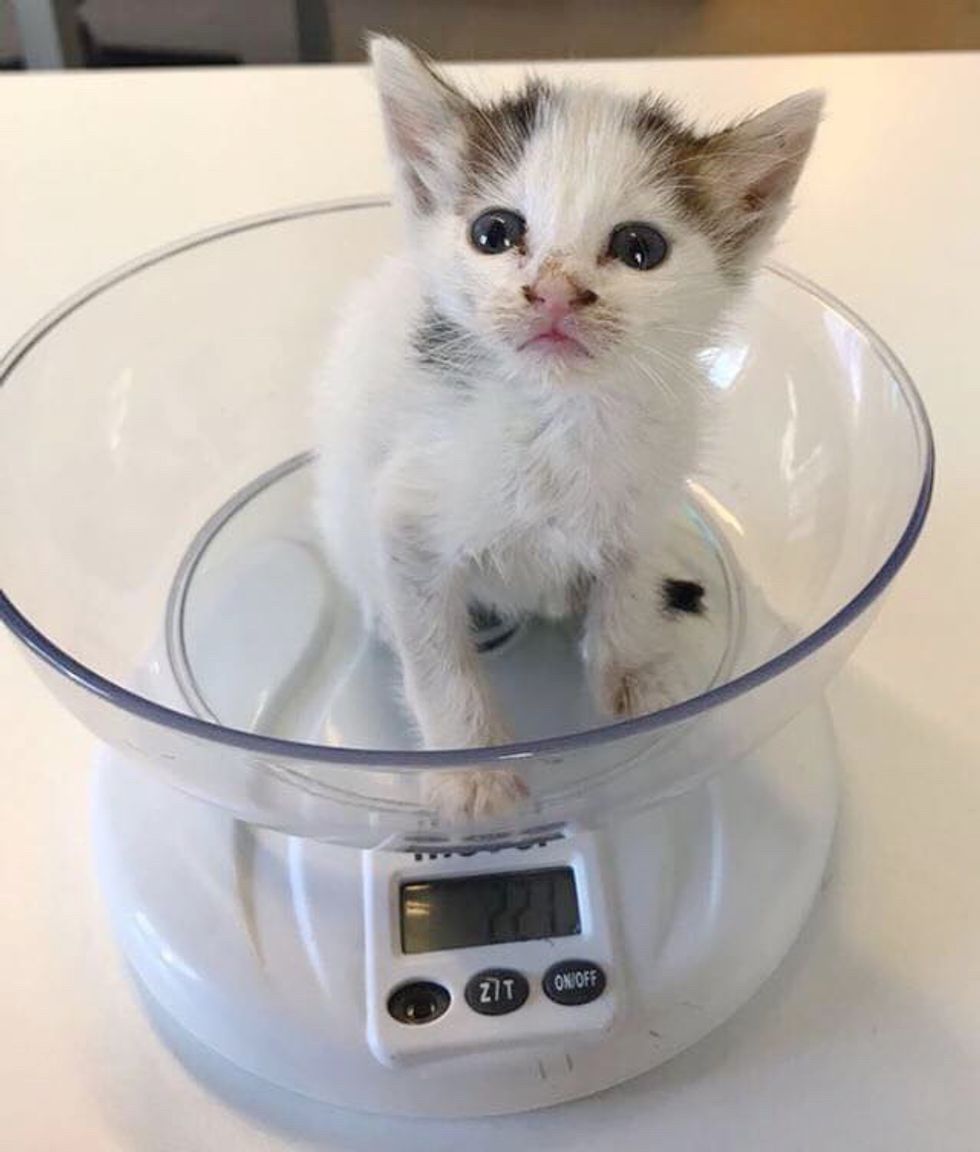 Supplied by Animals Lebanon
Share this story with your friends. If you are interested in adopting, click here for more info. If you would like to support their rescue efforts, click here to see how you can help. Follow Animals Lebanon on Facebook and Instagram.
Related story: Deputy Saves Drowning Kitten Clinging to Oysters Under Bridge