Tropical storm Hurricane Harvey is causing massive flooding in Houston, the Gulf Coast, and other affected areas.
A litter of kittens in the Houston area was saved from drowning in the nick of time by a young woman.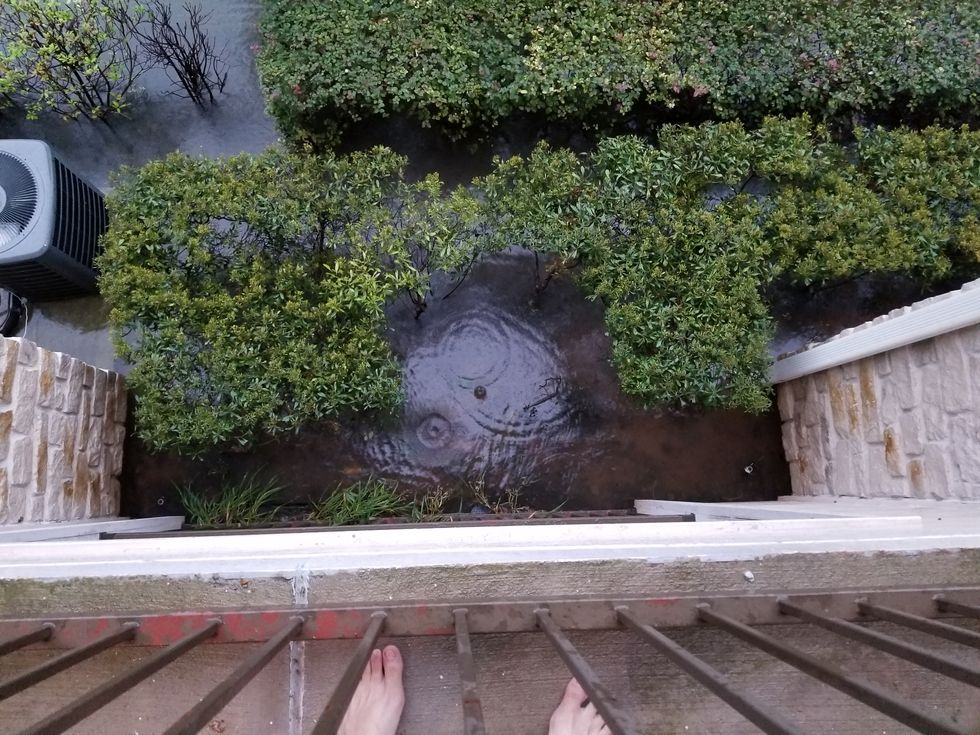 Supplied by Tatiana
Tatiana and her family had to move to higher ground after their home (in Richmond) was flooded by the storm. Two days ago, she spotted a litter of kittens behind some bushes with a cat mother meowing.

"I heard them meowing once the water rose so I went outside and saw one try to climb a tree and another stuck in a gutter," Tatiana told Love Meow.
The other kittens were huddled up on a patio by an apartment so she quickly scooped them up and put them in a box.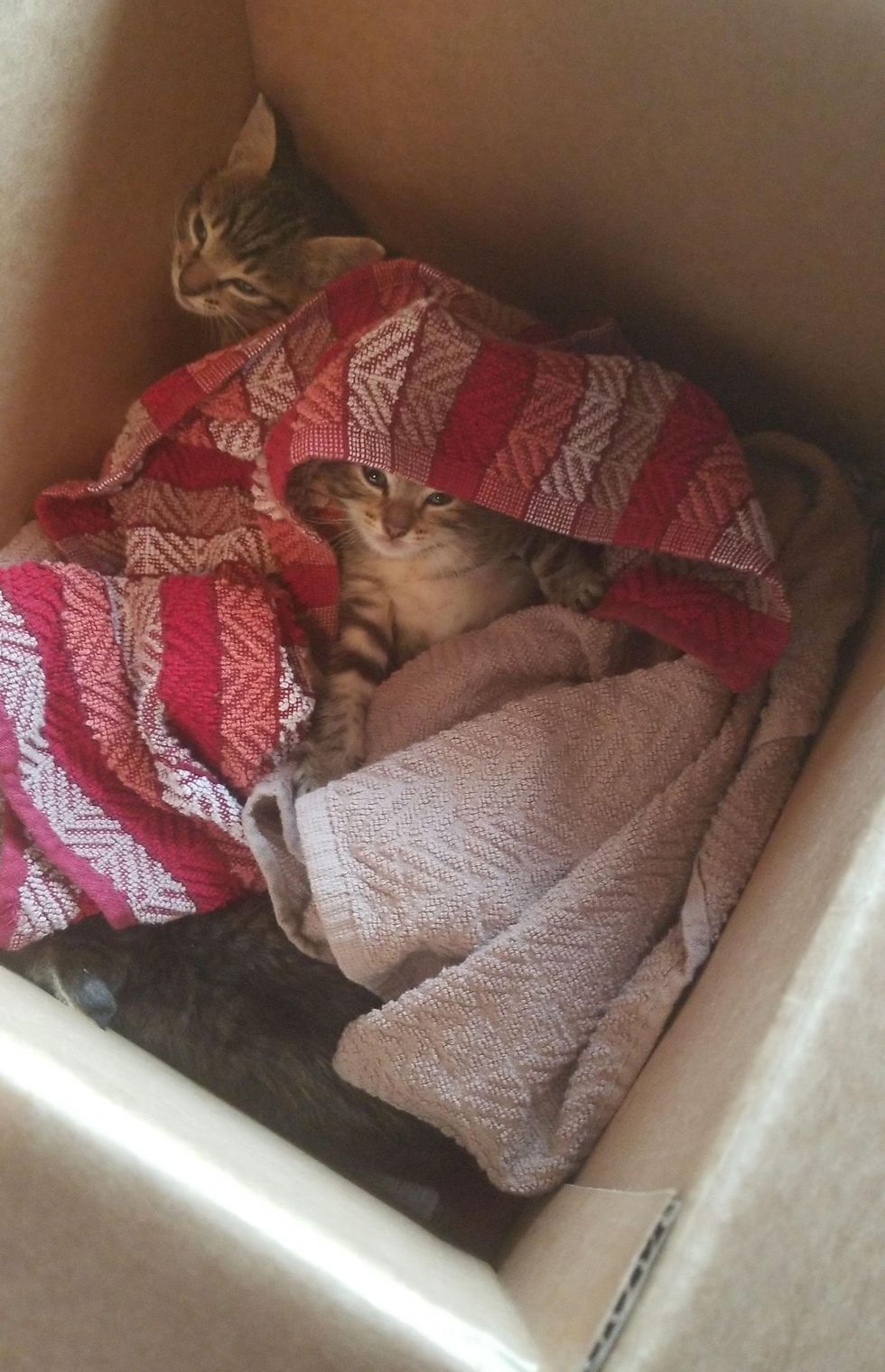 Supplied by Tatiana
The mother cat appeared to be feral. She and another cat found refuge on a neighbor's patio.
"We will try to lure her over here with the kittens' meows."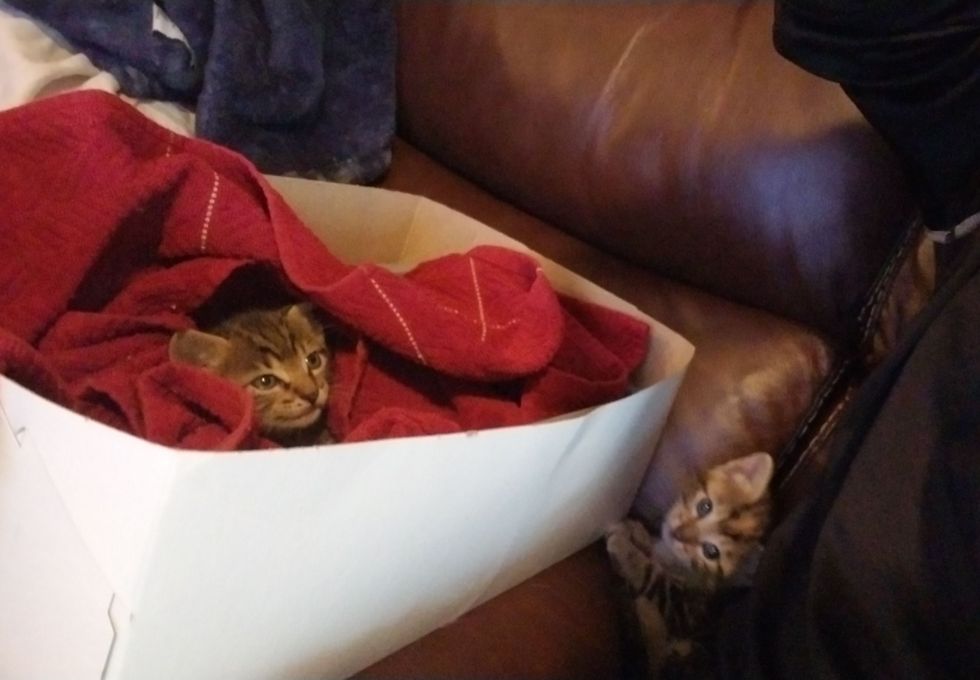 Supplied by Tatiana
"The weather is not any better. Water receded two inches, but came back due to more rain about one inch," Tatiana told Love Meow.
"We're currently staying with upstairs neighbors and had to move all furniture on our first floor to higher ground due to how unexpected the floods have been."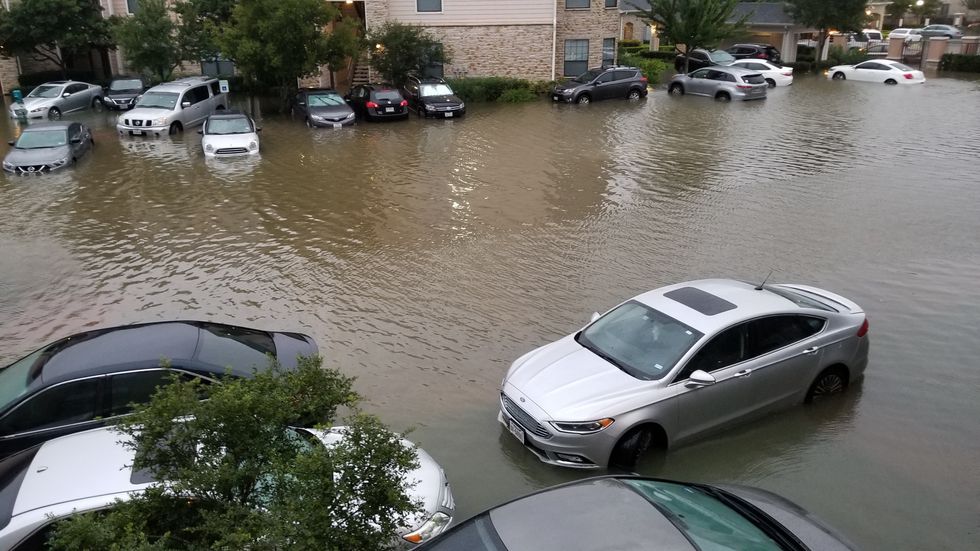 Supplied by Tatiana
The kittens are around one month old.
They are eating well and staying warm with plenty of blankets.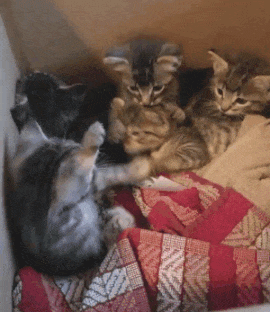 Supplied by Tatiana
The feline babies are so happy to be on dry land.
They follow their rescuer around the house for cuddles and TLC.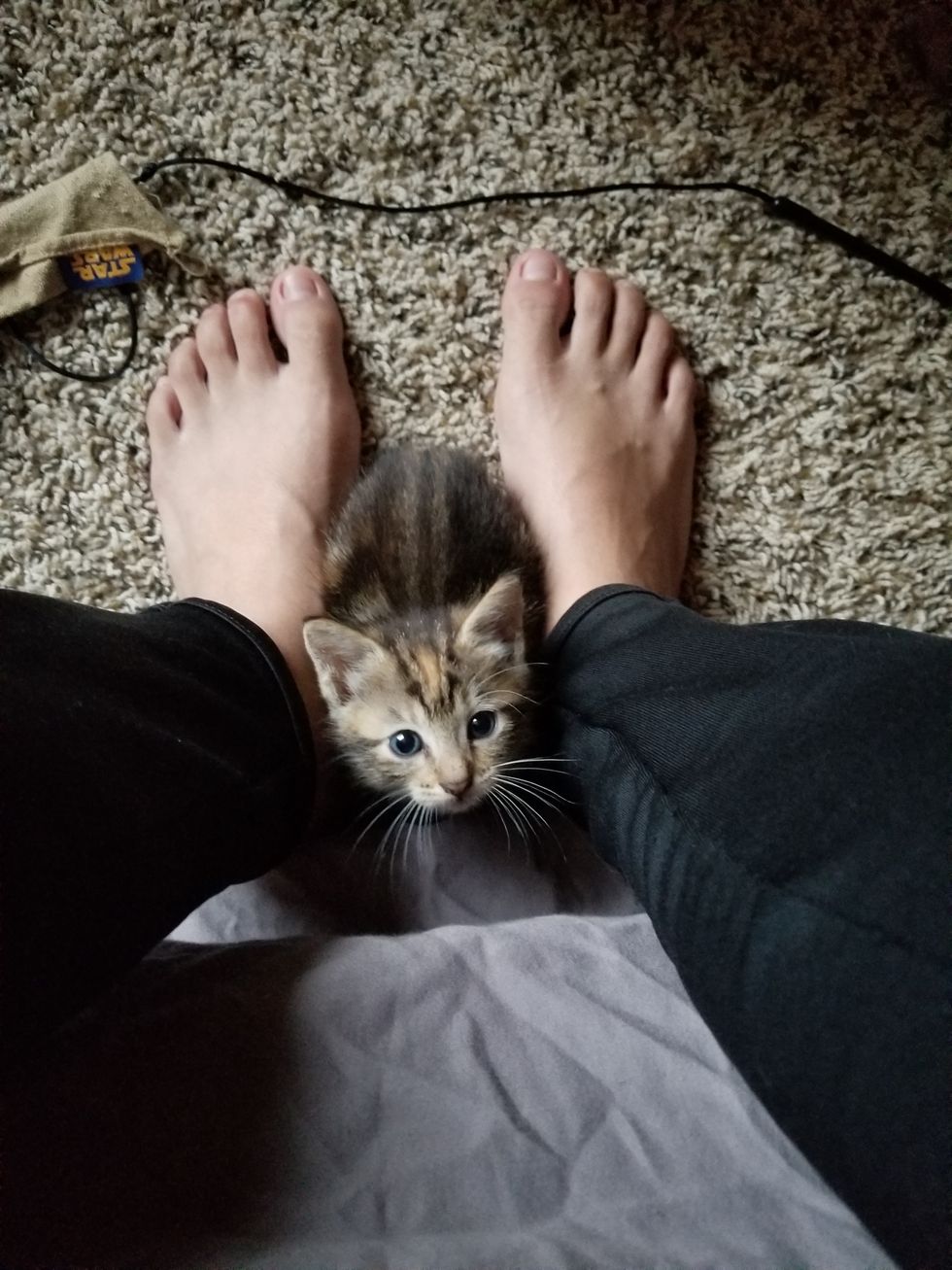 Supplied by Tatiana
If you would like to help animals in the affected areas, visit SPCA of Texas and Austin Pets Alive for more info. Here are ways you can help people during Hurricane Harvey.
The kittens are glad to be safe!
Share this story with your friends.
Related story: Heroic Man Rescues Kitten Stranded in Flood Waters