A stray kitten was found trapped in a storm drain near a parking garage in White Plains, New York. A young woman helped save the little guy and turned his life around.
Meet Zeus!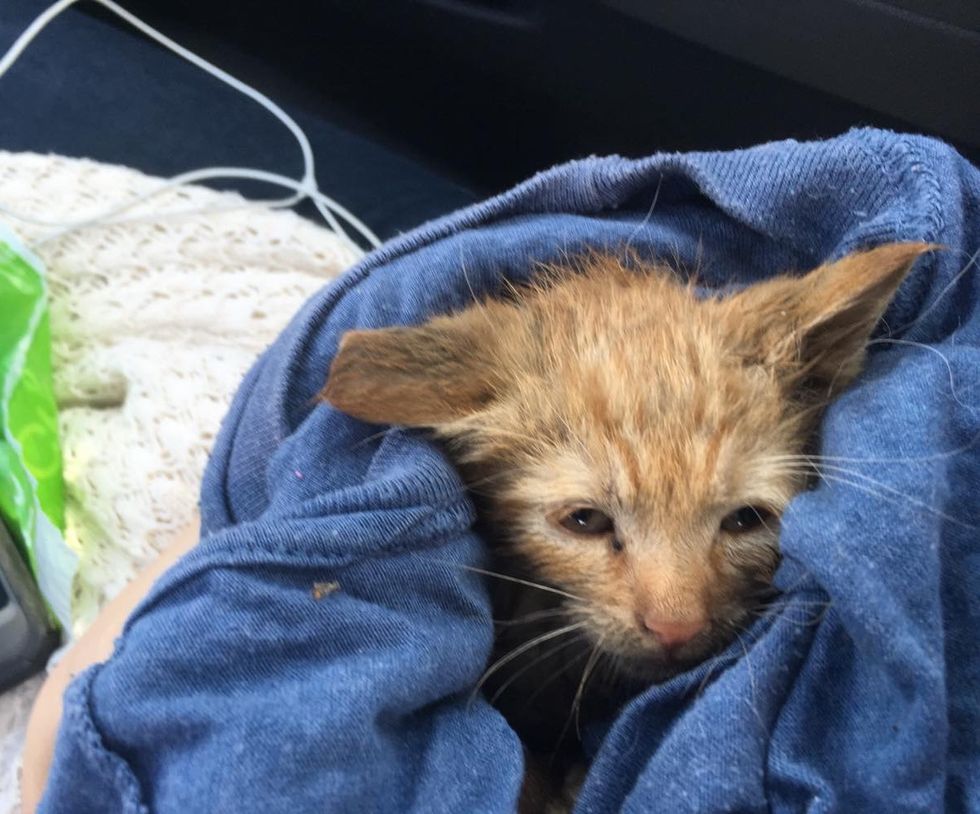 Katie
Zeus was six weeks old when a couple spotted him running across the street and falling into a storm drain.

"They had stopped and were fishing down with an ice scraper, and I had assumed they had lost their keys. They had actually seen a tiny orange kitten dart across the street and fall through the grate," Katie, who saw the couple, told Love Meow.
The smart ginger kitten climbed onto the ice scraper and was lifted up to safety. When they got him, he was soaking wet and shivering.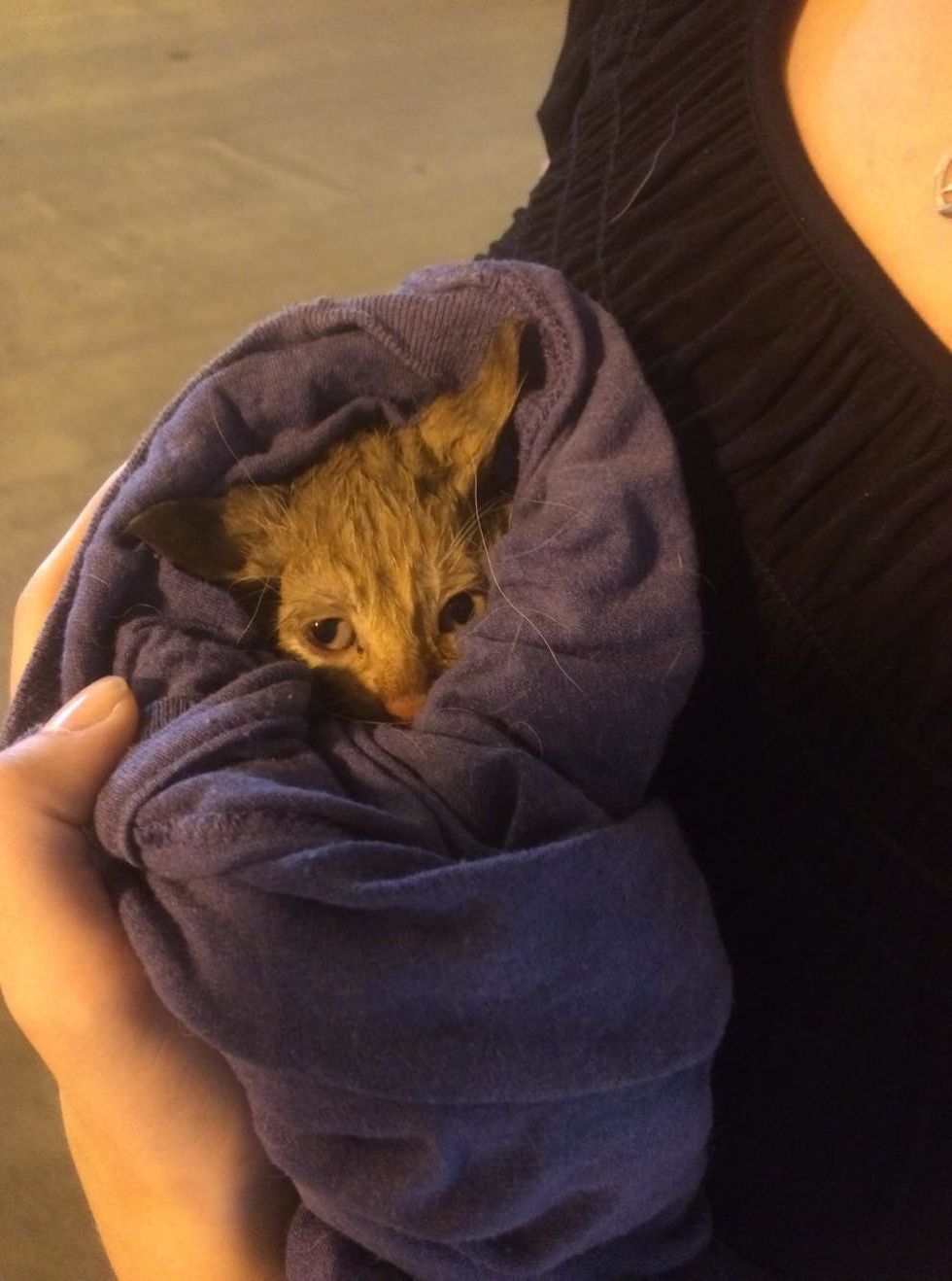 Katie
"At first, I couldn't even tell if he was a cat. Nevertheless, I picked him up. As I cradled him to my chest, he let out a little meow and I breathed a sigh of relief, thankful that he was alive. We wrapped him up in a spare t-shirt and went to the car," Katie told Love Meow.
Initially, Katie was going to get him help from a local no-kill shelter, but since it was holiday (Labor Day) and no rescue group was open, she drove the kitty home and decided to foster him.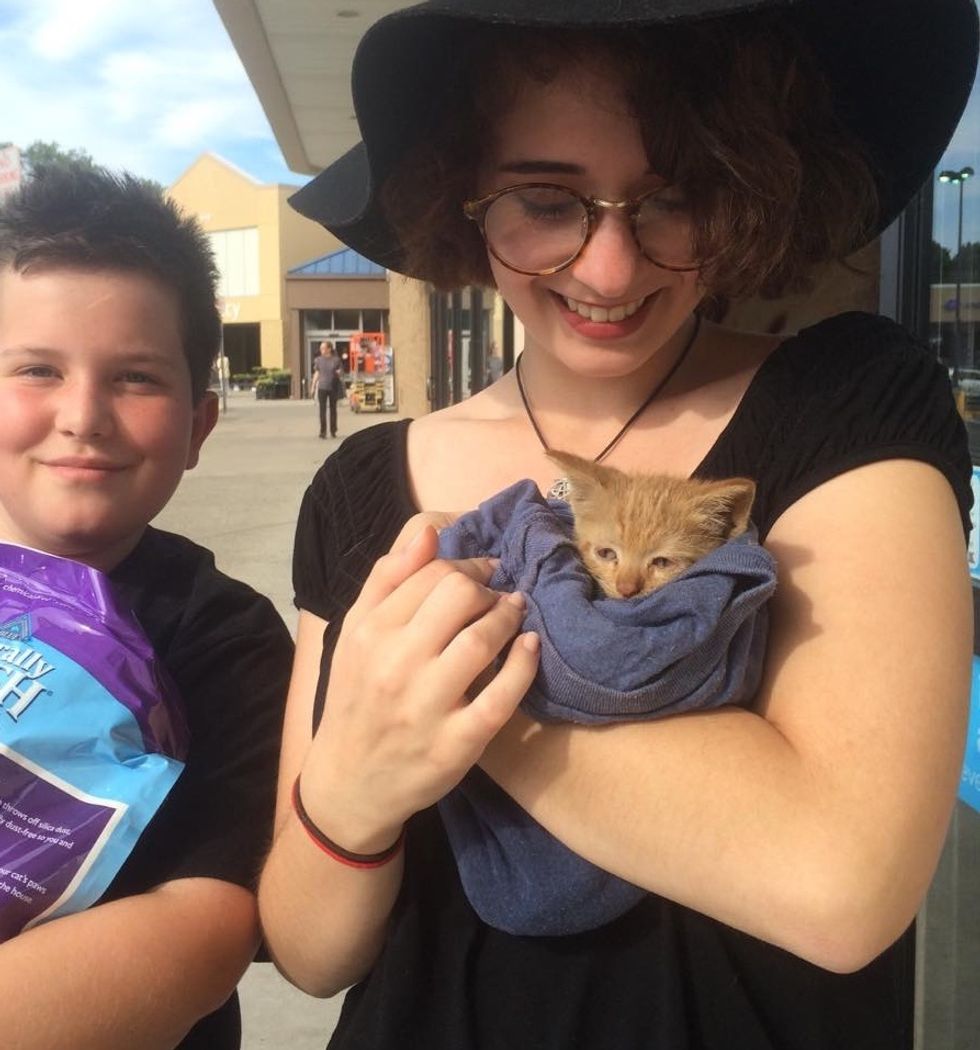 Katie
While they were brainstorming names, the sweet kitten crept his way into their hearts. "My father realized in that moment that there was no way we could give him away."
"We named him Zeus after the Greek god of storms since the kitten was found in a storm drain."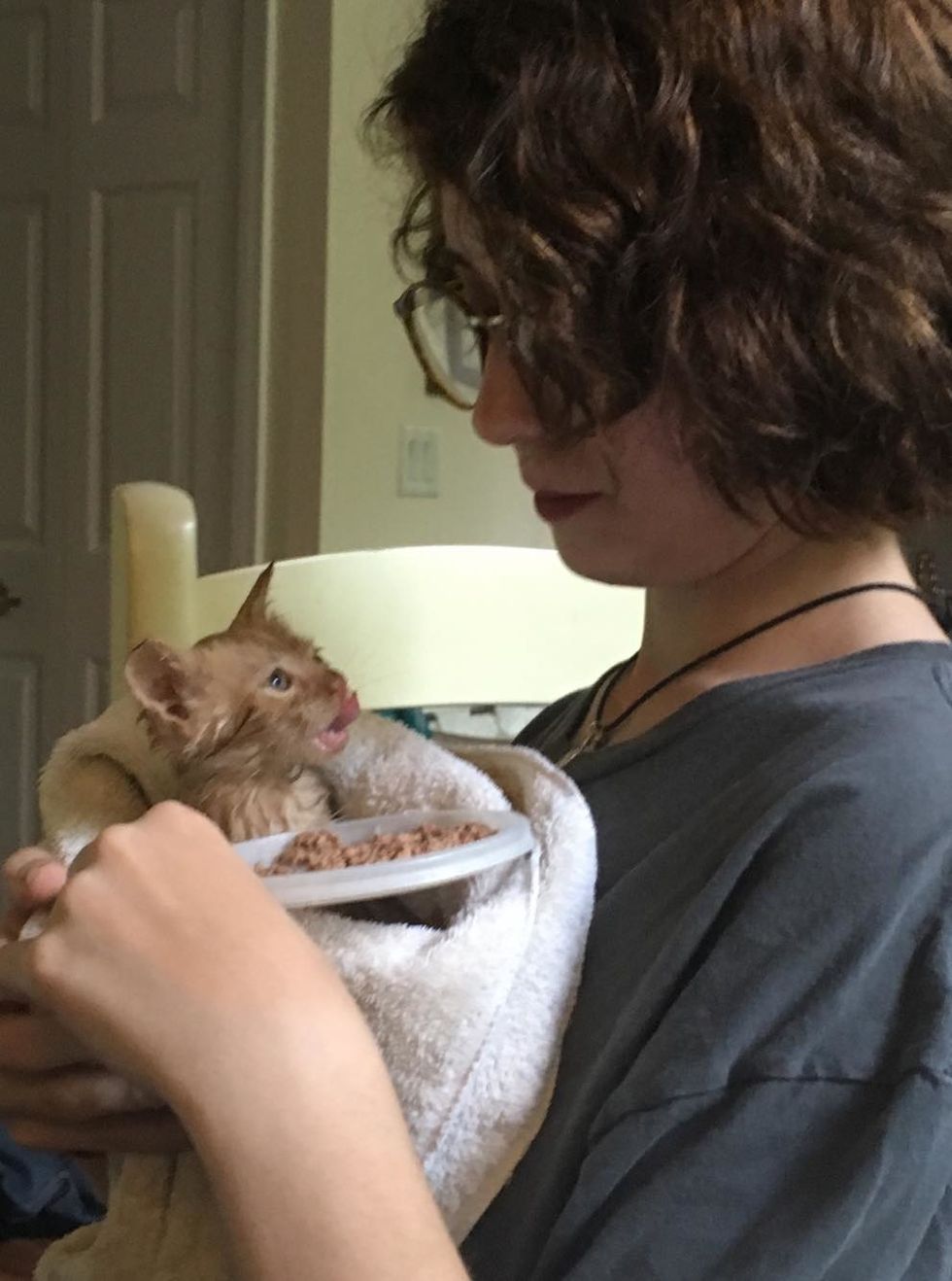 Katie
After a quick trip to the store to get supplies and food, they gave the kitten a bath to wash off all the fleas that were crawling over him.
"That was difficult, as we couldn't use flea specific shampoo due to his age, but were able to get them all off with some time and patience."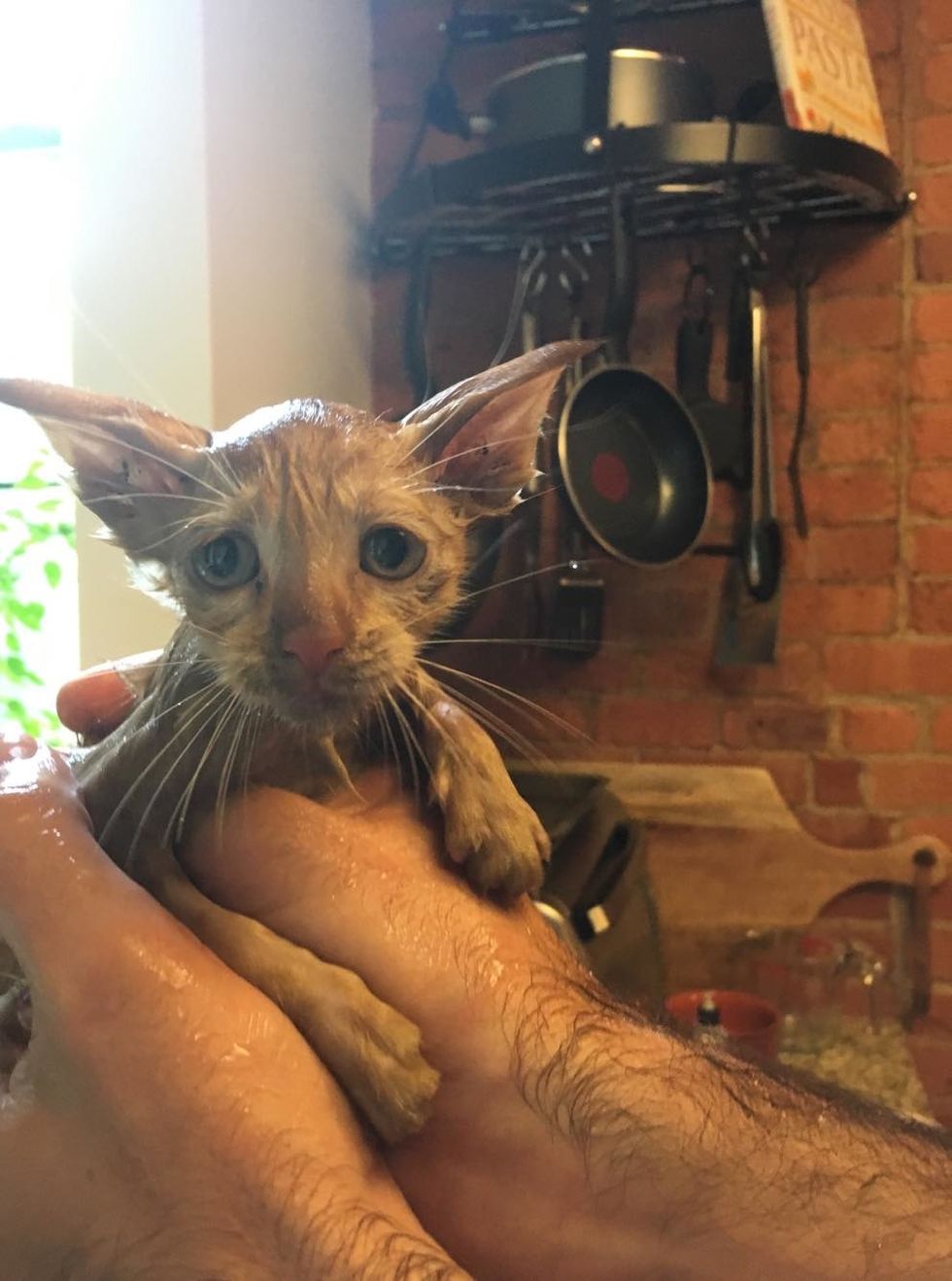 Katie
The kitty turned out to be quite a mischief-maker. When he gets in his crazy mode, entertainment ensues.
"He has his 'late-night freak outs' where he runs at full speed all over the apartment, stops and stares at a fixed point for several seconds, and then proceeds to dart in the other direction," Katie told Love Meow.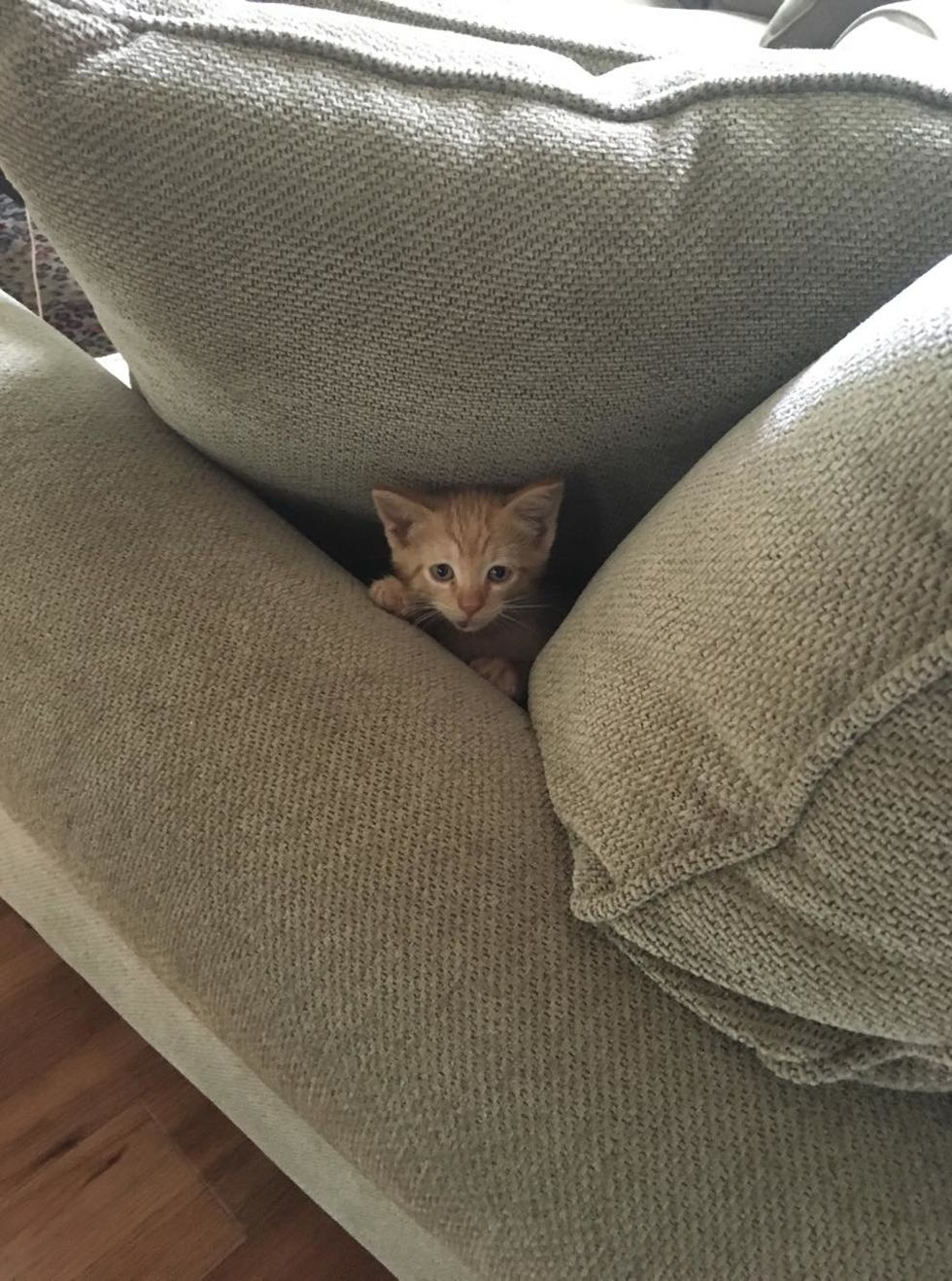 Katie
"He has his spot on the top of the couch and sits there so often that the particular cushion has formed a Zeus-shaped indent," Katie told Love Meow.

Zeus commanding his perch spot when he was little...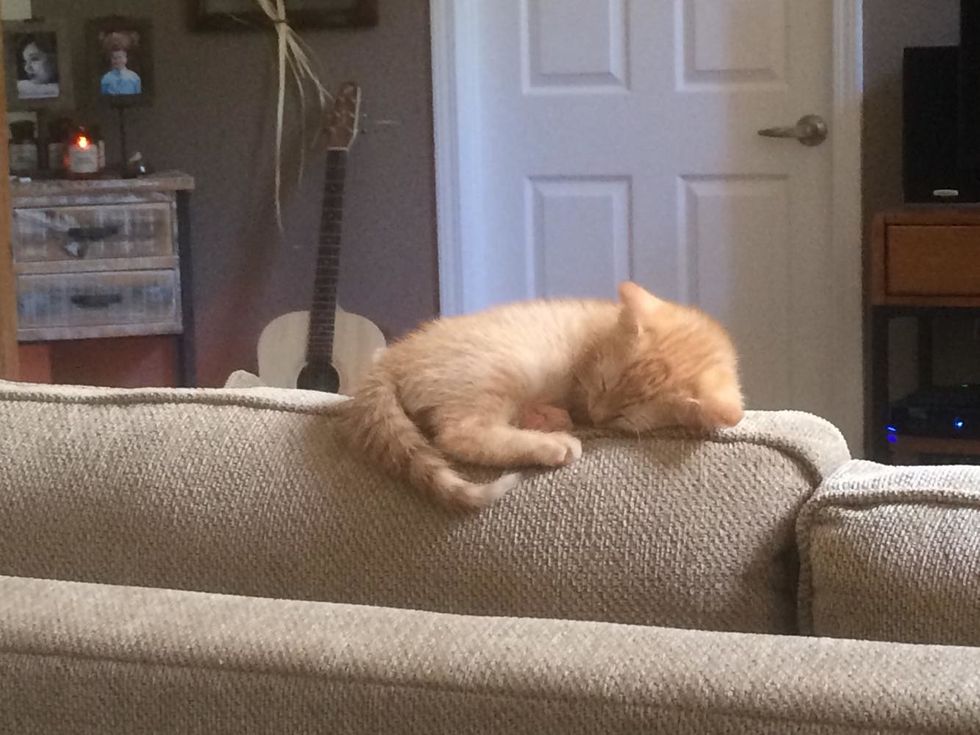 Katie
All grown up now... some things never change!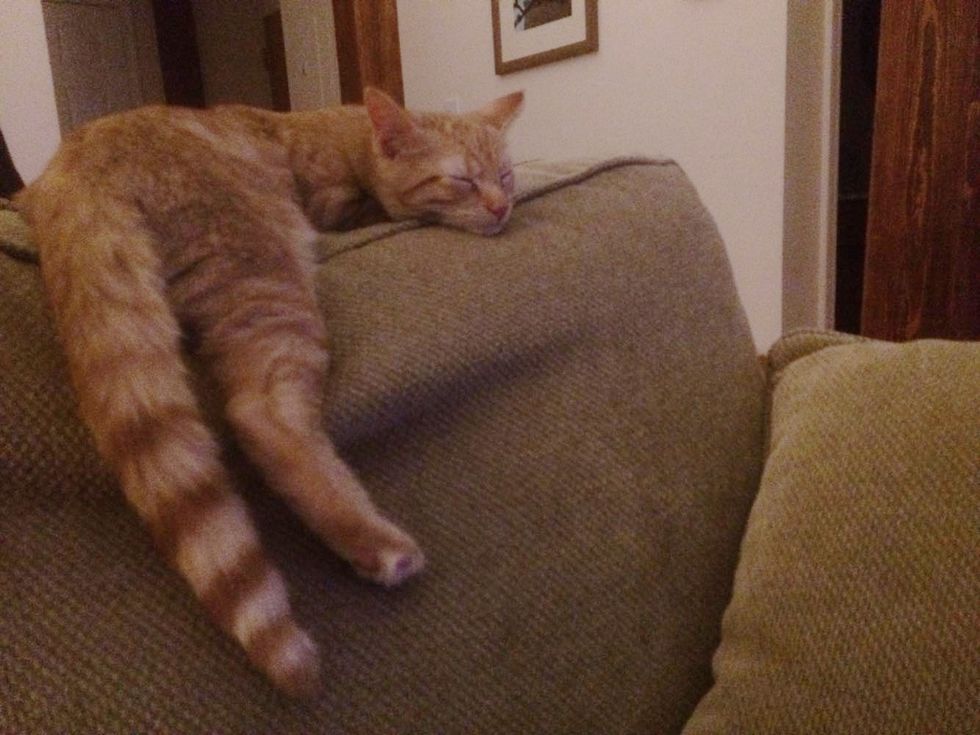 Katie
"He tends to sleep in bed with my father at night, and rests his head on the pillow next to him. However, he can get feisty at a moments notice."
The mischievous ginger side of Zeus never ceases to surprise his humans.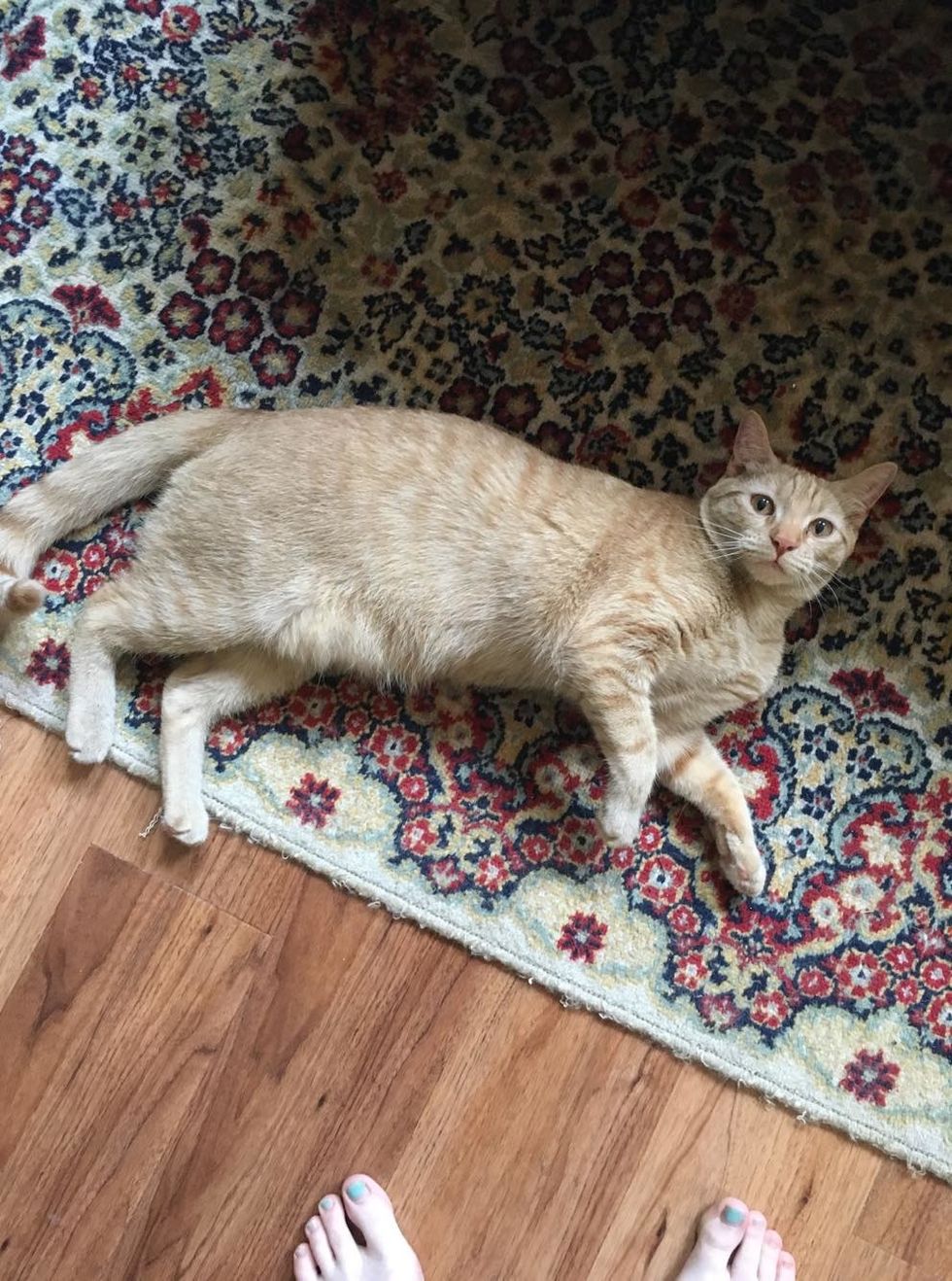 Katie
Zeus who was found flea ridden in a storm drain, has grown to be a filled-out, affectionate, handsome boy with a big personality.
"We love him with all our heart, and are thankful every day that we were in the right place at the right time," Katie told Love Meow.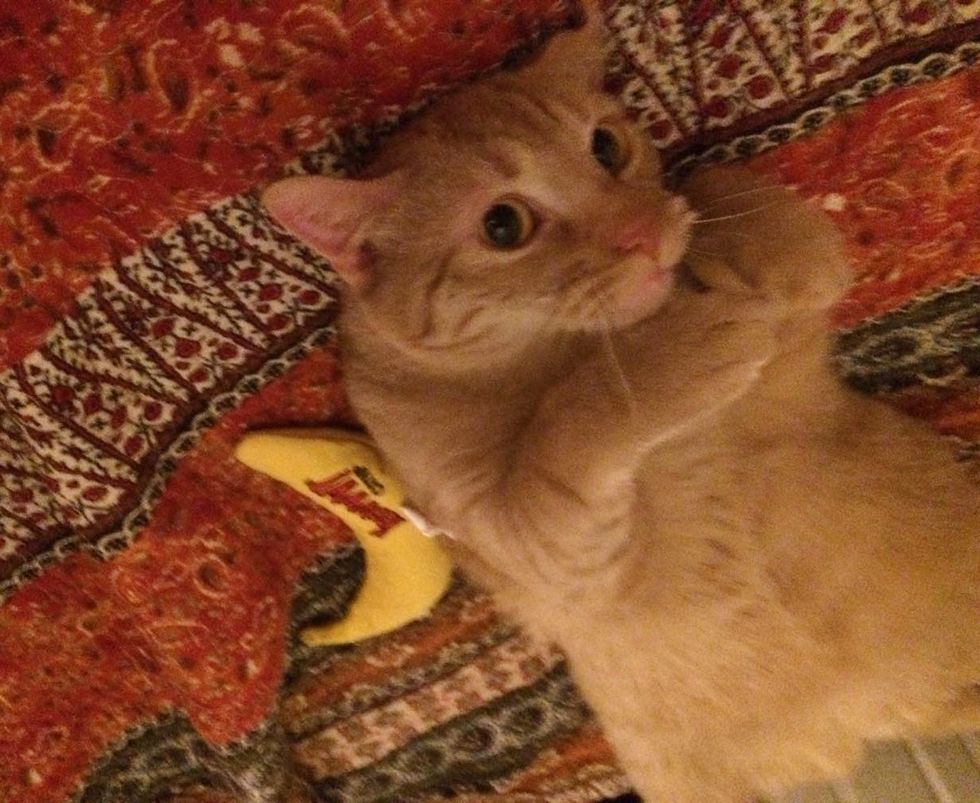 Katie
Share this story with your friends.

Related story: Stray Mama Cat Leads Woman to Save Her Kitten Trapped In Storm Drain