A 14 year old cat had been waiting in the shelter for three years until a kind woman drove eight hours for the kitty so she could have a place to call her forever home.
Meet Chloe!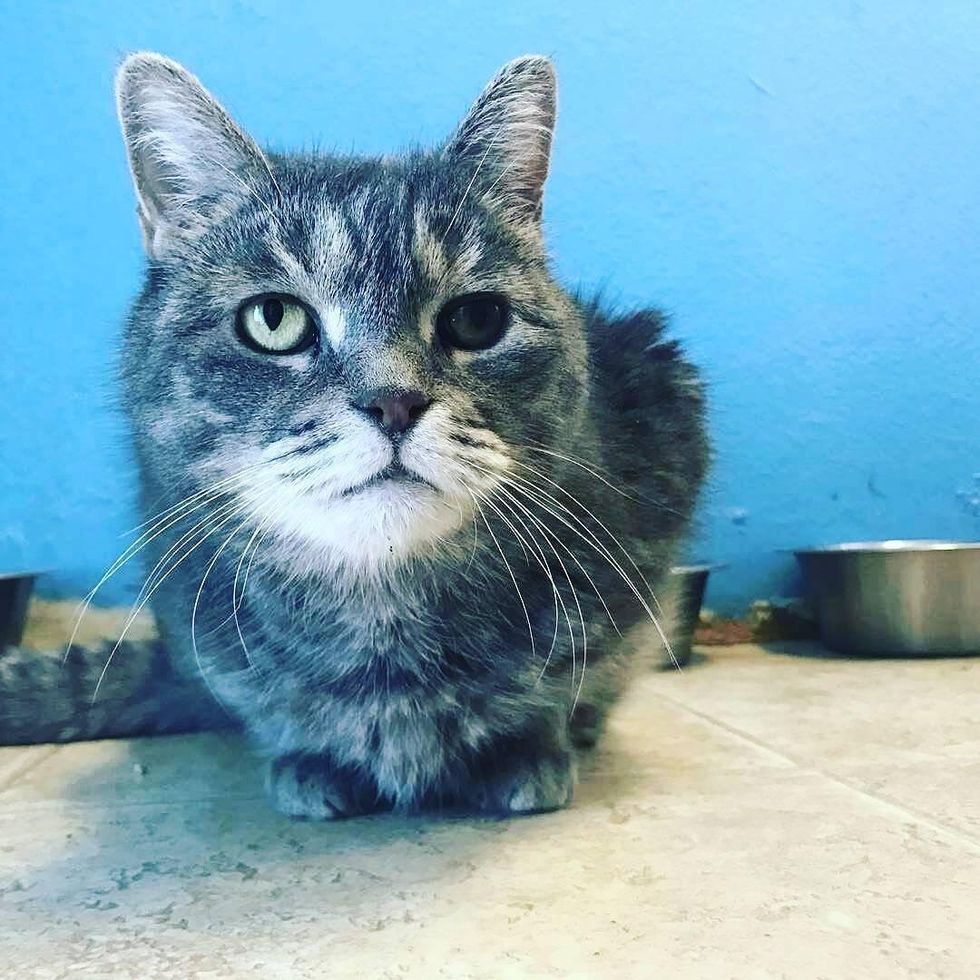 @sallycatchloegrumps
Chloe was 10 years old when she was given up to the shelter. She was confused by the different surroundings and people around her. The shelter staff did everything they could to help her acclimate, but they knew that the sweet old girl needed a home.
More than three years had passed, but no one had shown interest in adopting Chloe. "While we were doing an Instagram Live (@myfosterkittens) at Nevada SPCA highlighting all the cats they have available for adoption, someone watching asked how long the longest resident has been there for," Nikki Martinez told Love Meow.
They turned their camera to sweet Chloe who was a bit shy, quietly sitting on her usual spot, waiting for someone to scoop her up.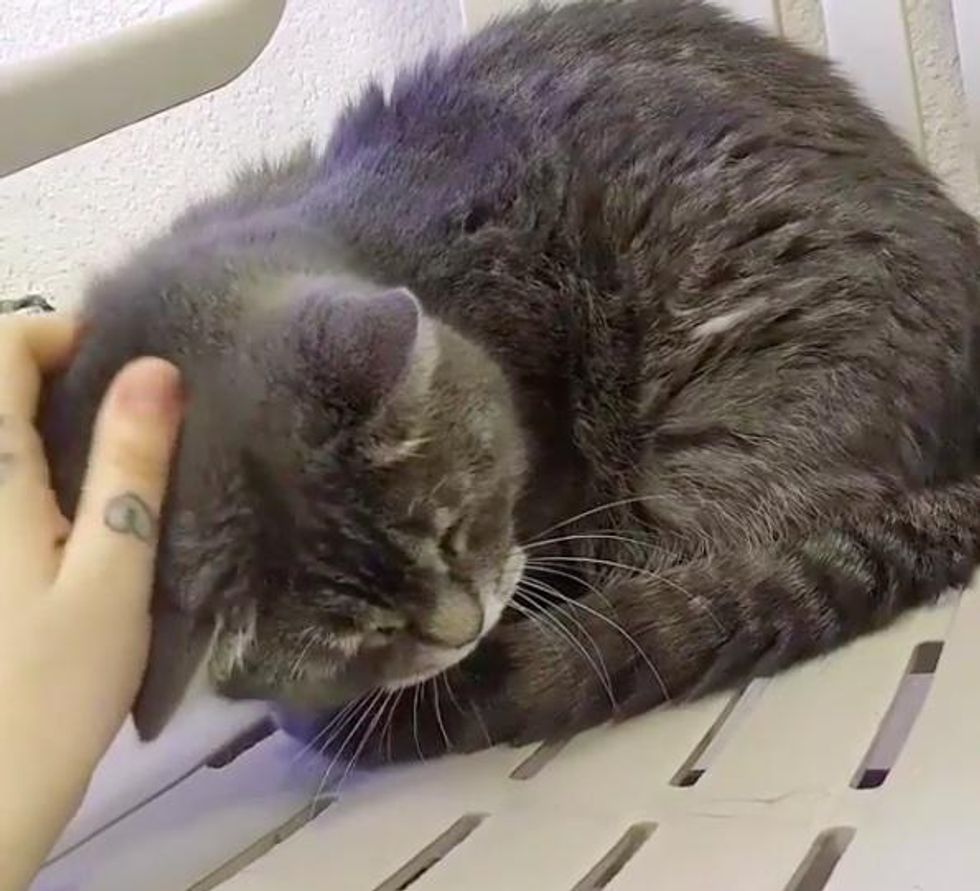 Nikki Martinez @myfosterkittens
"The staff at Nevada SPCA couldn't figure out why she kept being overlooked for a forever home. She was so sweet and great with other cats."
One family in California saw the video and decided they were not going to let the cat live in a shelter another day, hopped in their car and traveled more than four hours to Las Vegas to adopt Chloe.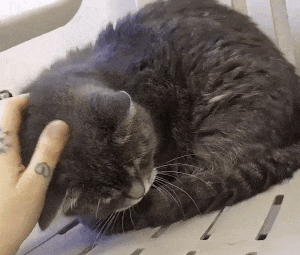 All she wanted was love and a forever home..Nikki Martinez @myfosterkittens
It was after she committed to driving from California that she found out Chloe was 14 years old.
"She misses out on the normal things a cat should have and that's not okay to dump a 10 year old cat at a shelter and to think she will find a home is slim and none. She deserves a chance and I'm going to make sure she has happy years to look forward to," Chloe's human mom said.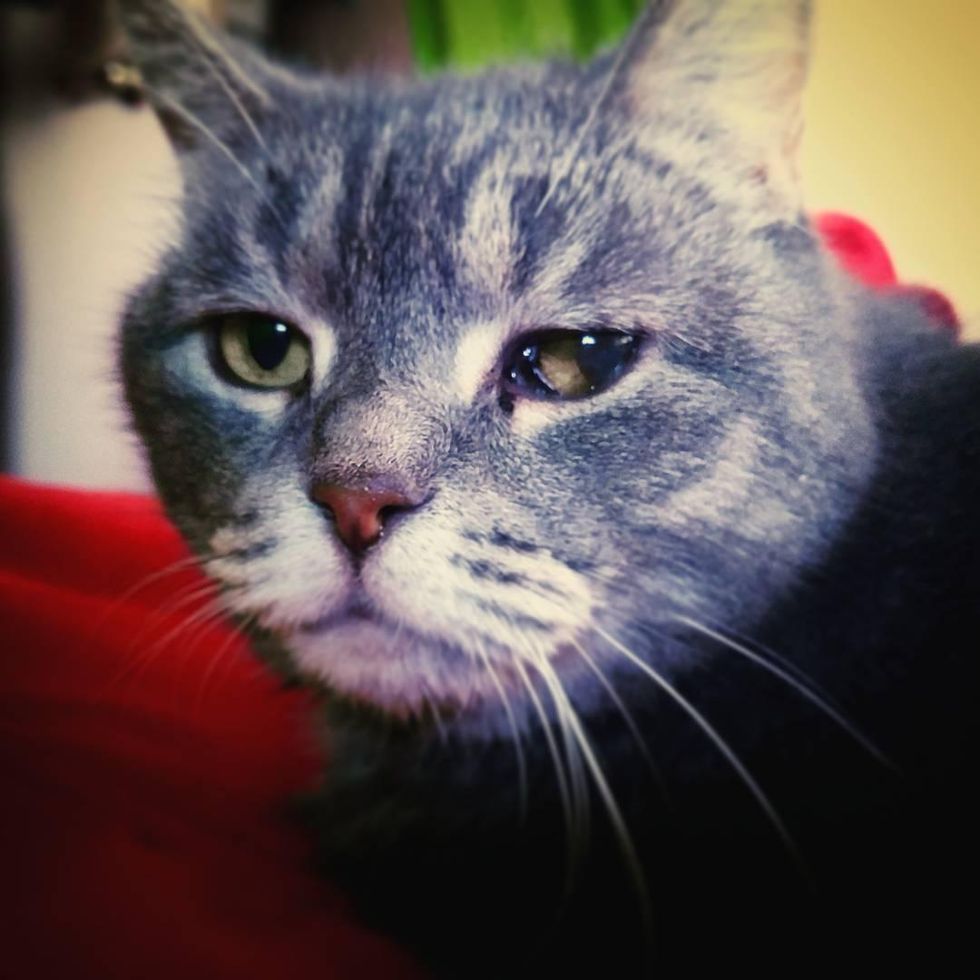 @sallycatchloegrumps
A couple hours after adoption, Chloe came out from hiding, walked up to her human mom for some head scratches, and purred up a storm!
Finally she knows she's home!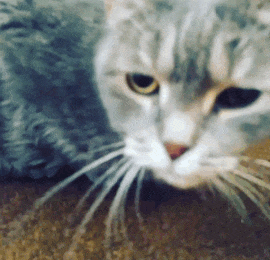 @sallycatchloegrumps
"Chloe has grown so much in just 3 days. She gives instant purrs for anyone including the baby, comes over when called, runs over to be with you every chance she gets, will lay on your stomach just so she can get some extra lovins in.
"She lets us know that she wants to be with us every night..."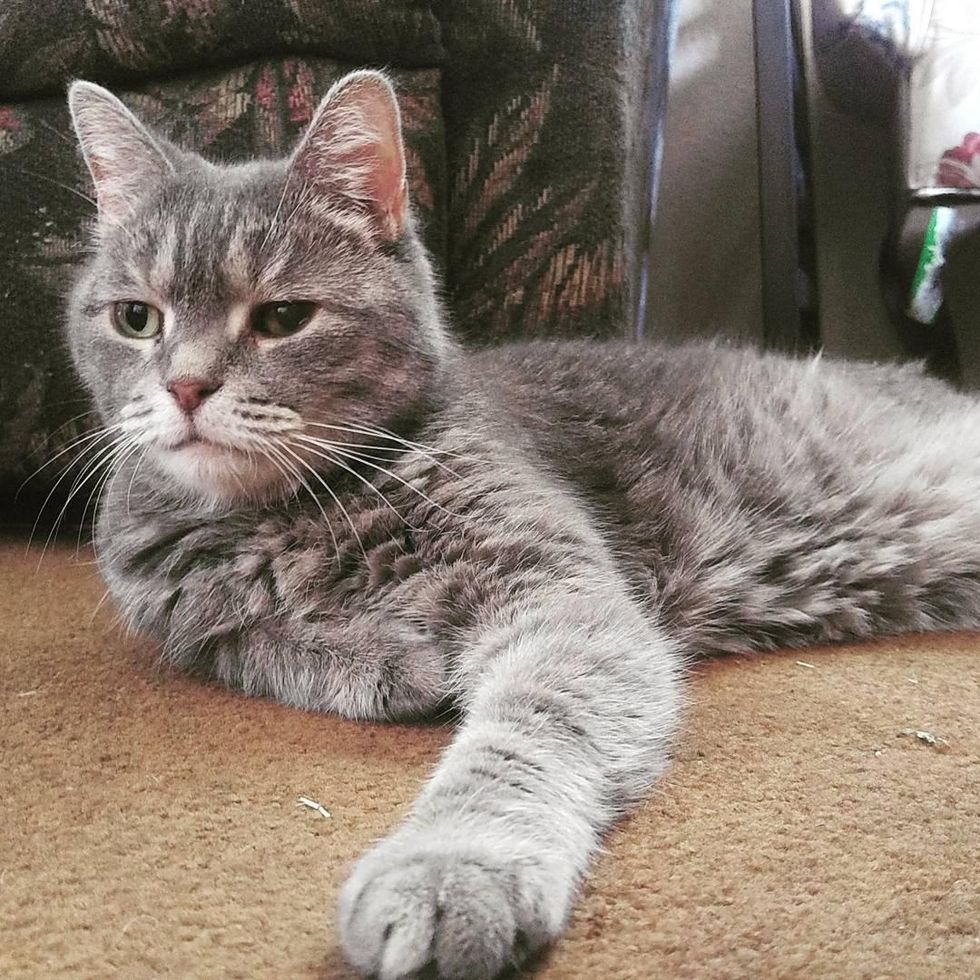 @sallycatchloegrumps
At 14, all she wanted was love and a forever home...
Now Chloe has a place to call her own, and she couldn't be happier!
Share this story with your friends. Follow Chloe on Instagram. If you are interested in adopting kitties like Chloe, click here for more info.
Related story: Woman Adopts Senior Cat, Comes Back to Shelter for His Old Friend