A woman took a chance on a cat who couldn't find a home because she's special needs. When the rescuer picked her up from the shelter, the ginger kitty was so happy to be held.
Meet Alani!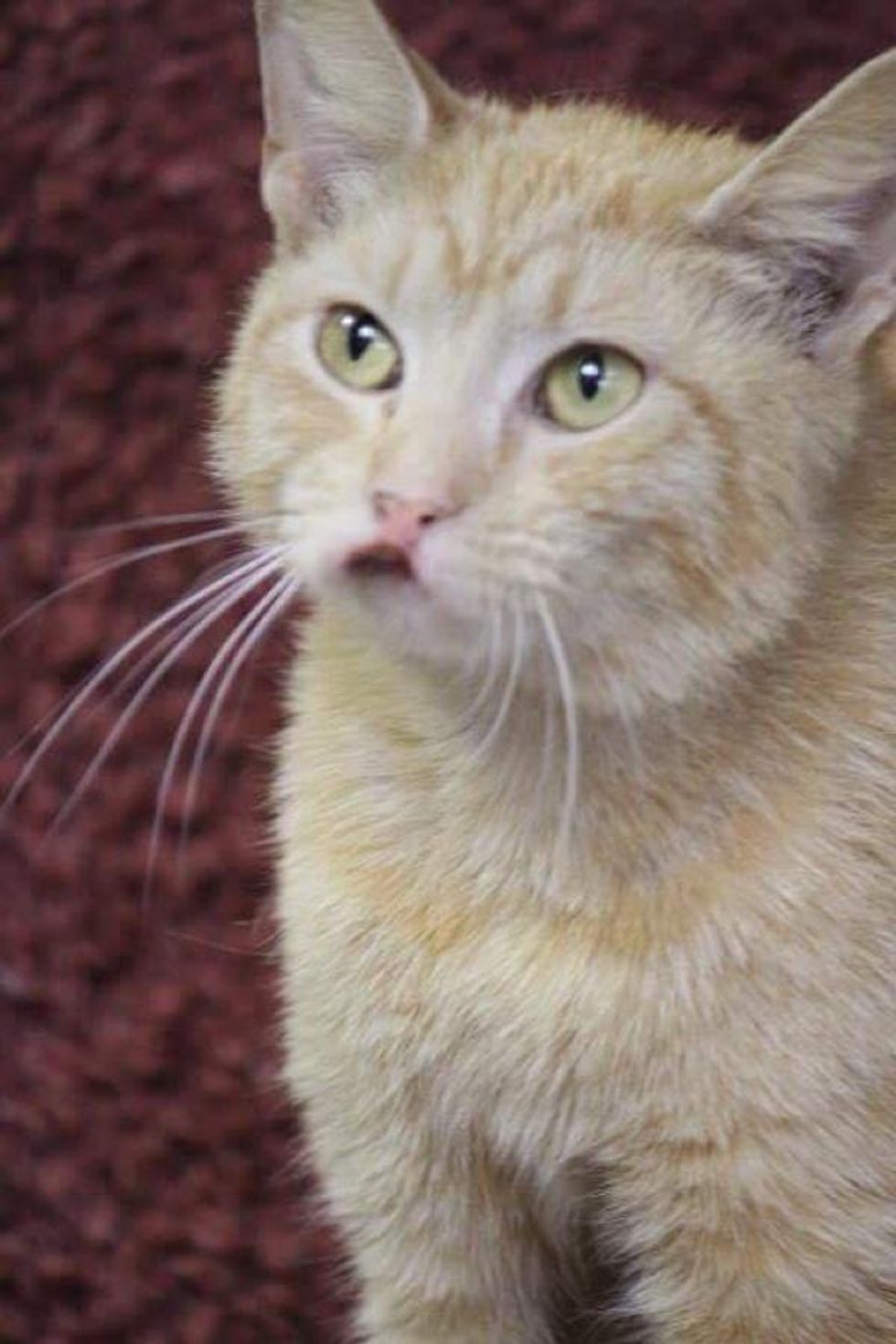 Itty Bitty Kitty Committee
Dorella Conner Tuckwiller of Itty Bitty Kitty Committee, a rescue group in Charleston, West Virginia, got a message from a shelter asking for help for a special needs orange cat.

"They reached out to me because they did not believe that she would find a home and they had no idea what was going on with her mouth nor did they have the funding," Dorella told Love Meow.
Alani ended up in the shelter after she was abandoned from a horrible situation. Her odds of being adopted from the shelter situation were not in her favor. Dorella, who has saved lives of many "forgotten" animals, stepped up to take her.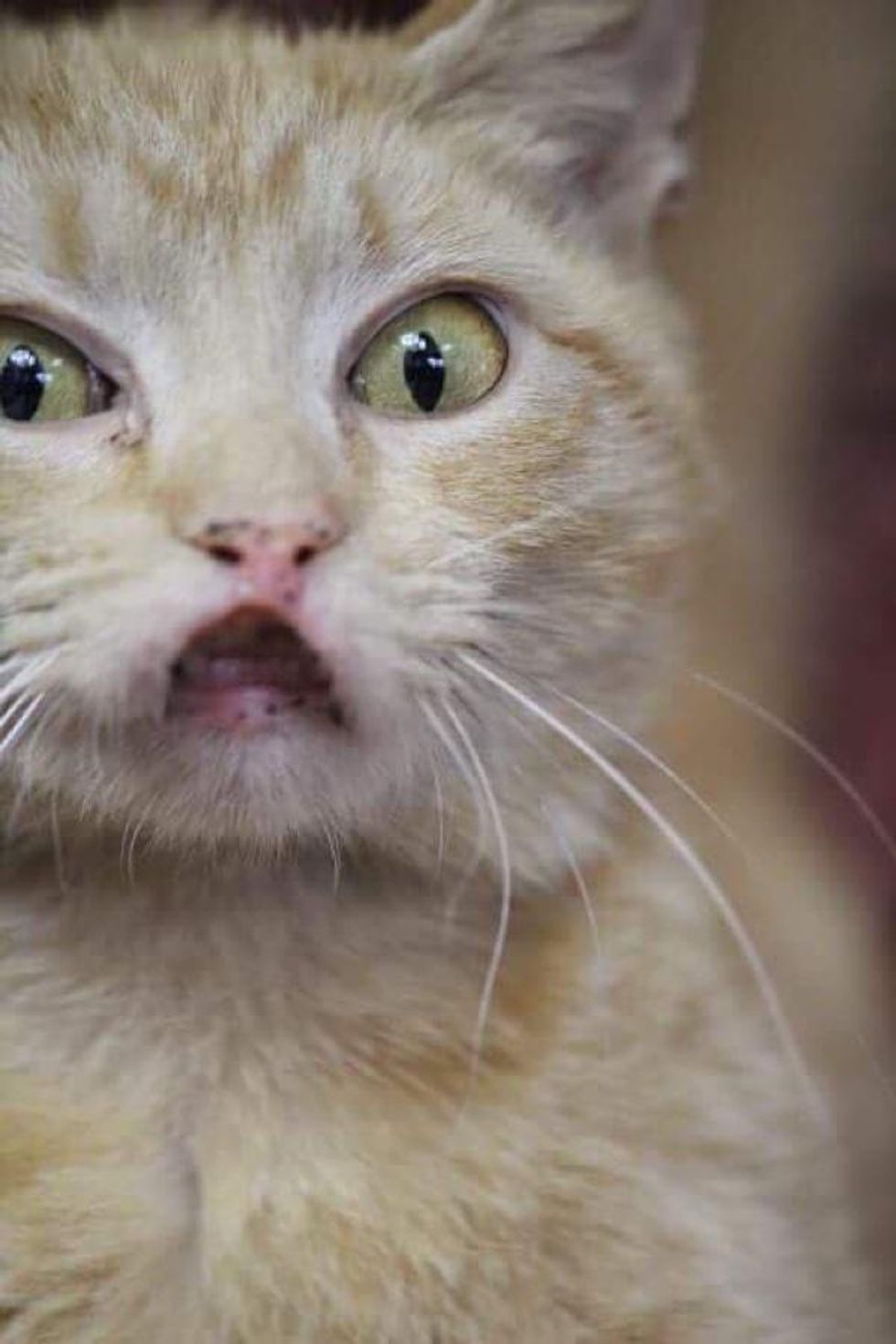 Itty Bitty Kitty Committee
"We were lucky to have a foster step up and offer her a place to crash and another volunteer who (without hesitation) told us that she would drive to the shelter, pick her up and deliver her to the veterinarian office."

Sweet Alani has a condition called eosinophilic granuloma complex (rodent ulcer) as well as other skin allergies. They got her started on treatment right away, and the ginger girl went to her foster home that evening.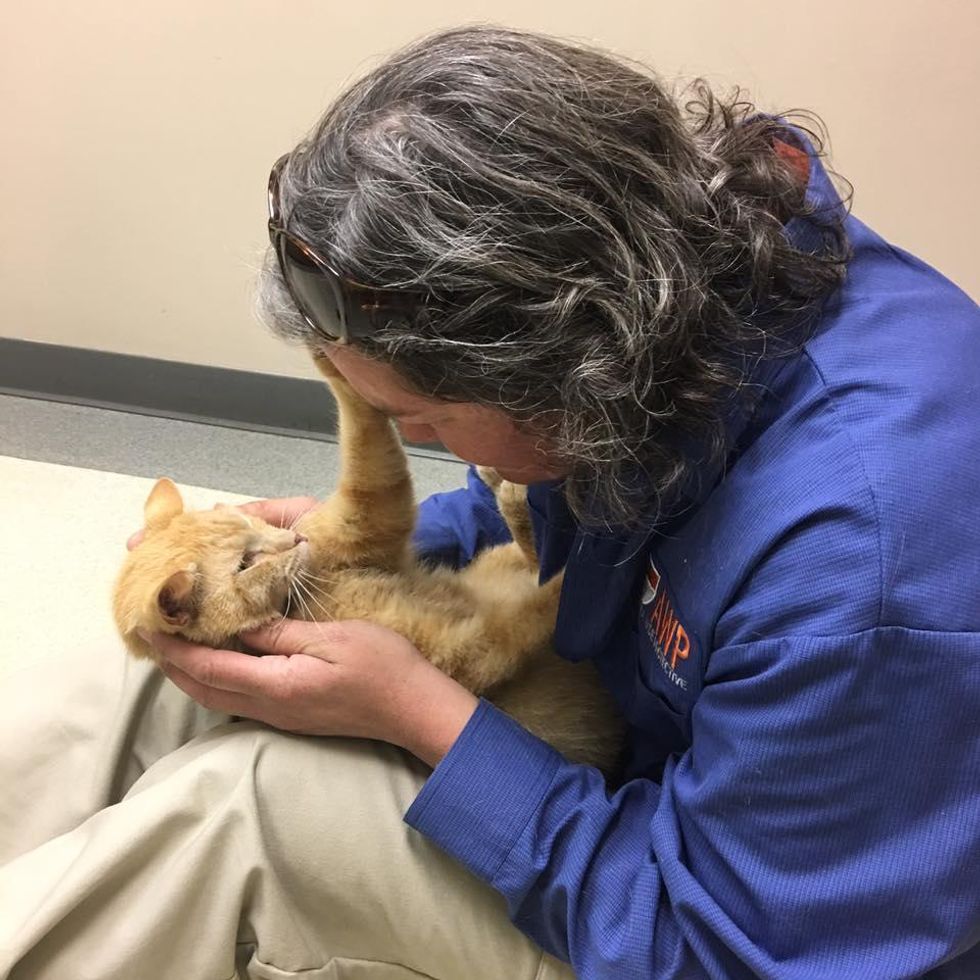 Cuddling with her rescuer. She was so happy to be held.Itty Bitty Kitty Committee
"We have named her Alani. We feel as though it is a perfect name for this sweet orange girl," Dorella said.
"It is an Irish name which means beautiful, dear child and in Hawaiian it is orange, a tree that blossoms orange. Alani is quite beautiful and we can see her blossoming into a perfectly healthy girl who will one day find her happily ever after."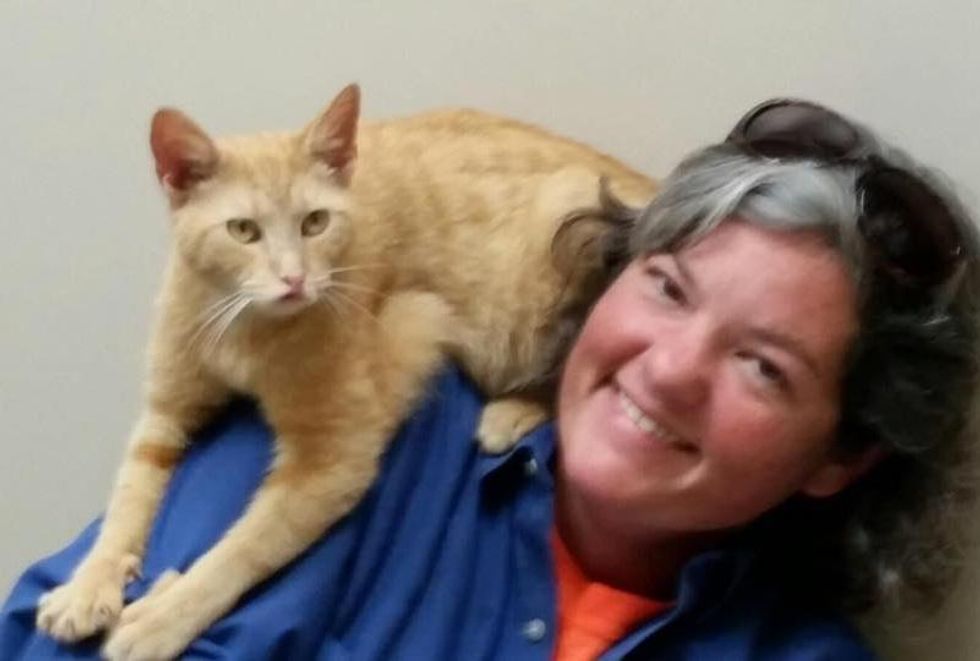 Itty Bitty Kitty Committee
Alani has no problem eating despite her condition. She is an absolute lovebug who loves to be held and snuggled.
"According to her doctor, her mouth should heal. Maybe not completely, but it will look much better as long as she responds well to the treatment. We love her and her face no matter what happens too."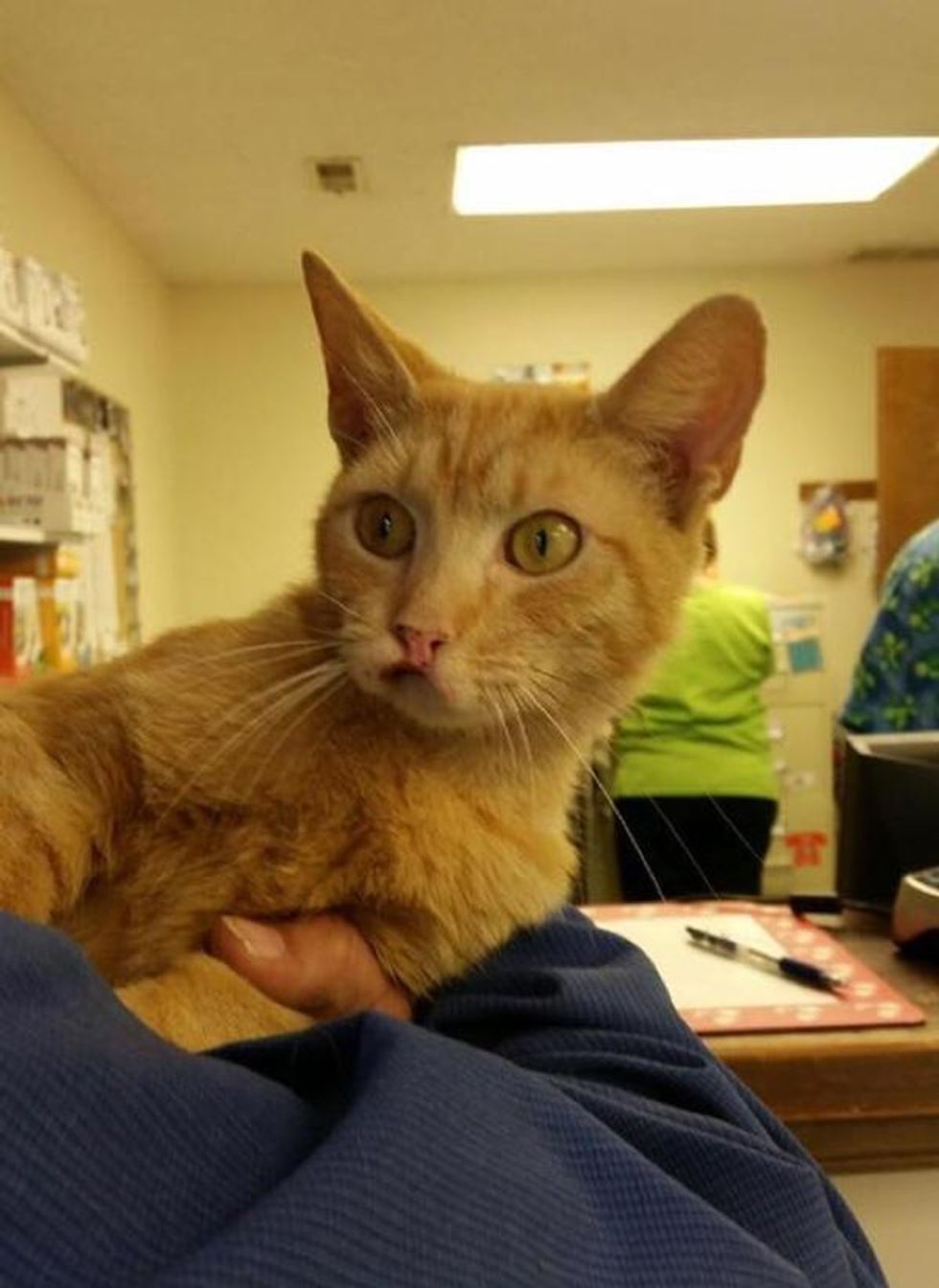 Itty Bitty Kitty Committee
It's been a few weeks since Alani moved into her foster home. She hasn't stopped cuddling.
They had to change her course of treatment to help with her healing process. The sweet ginger is a trooper and all she wants is to cuddle with her human friends.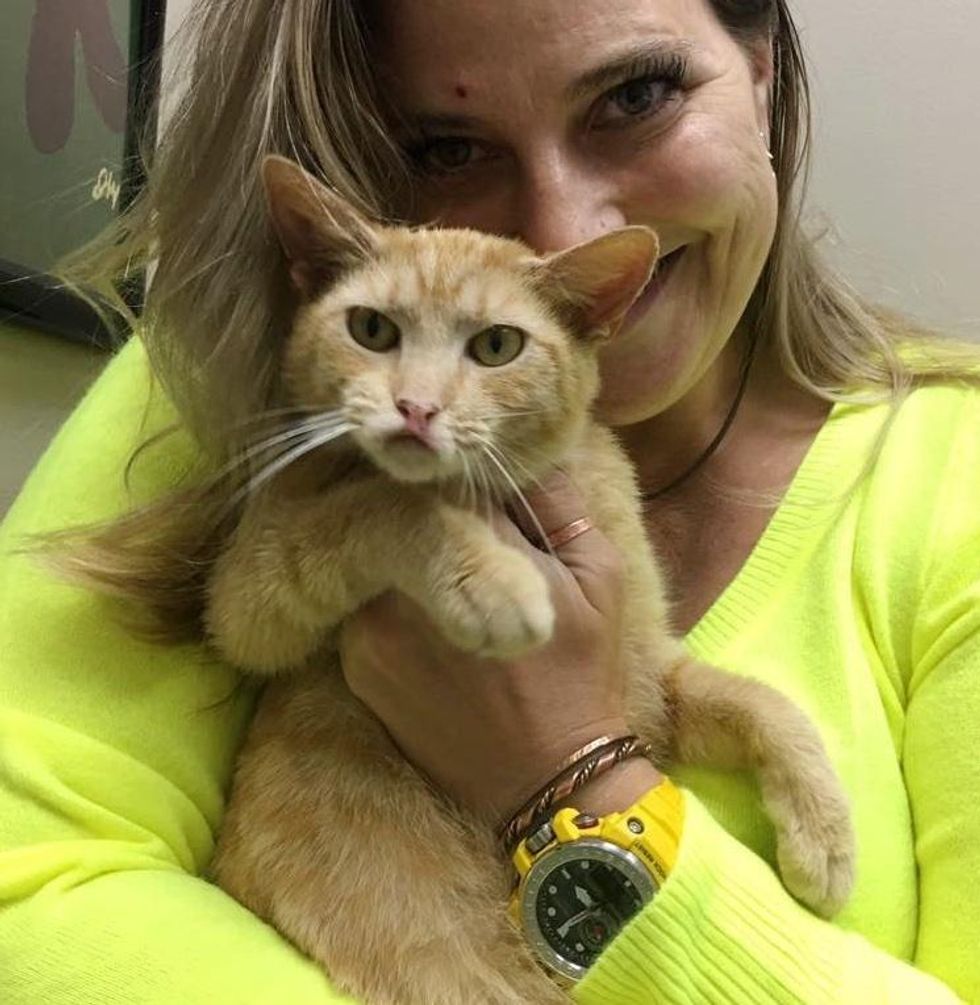 Itty Bitty Kitty Committee
Share this story with your friends. If you would like to support their rescue efforts, click here to see how you can help. Follow updates on Alani at Itty Bitty Kitty Committee on Facebook.
Related story: Cat Grieving Over His Old Owner Finds Happiness After Woman Saves Him from Shelter