A ginger cat who was found grieving over his old owner, learned to love again, and he couldn't stop purring.
Meet Buddy!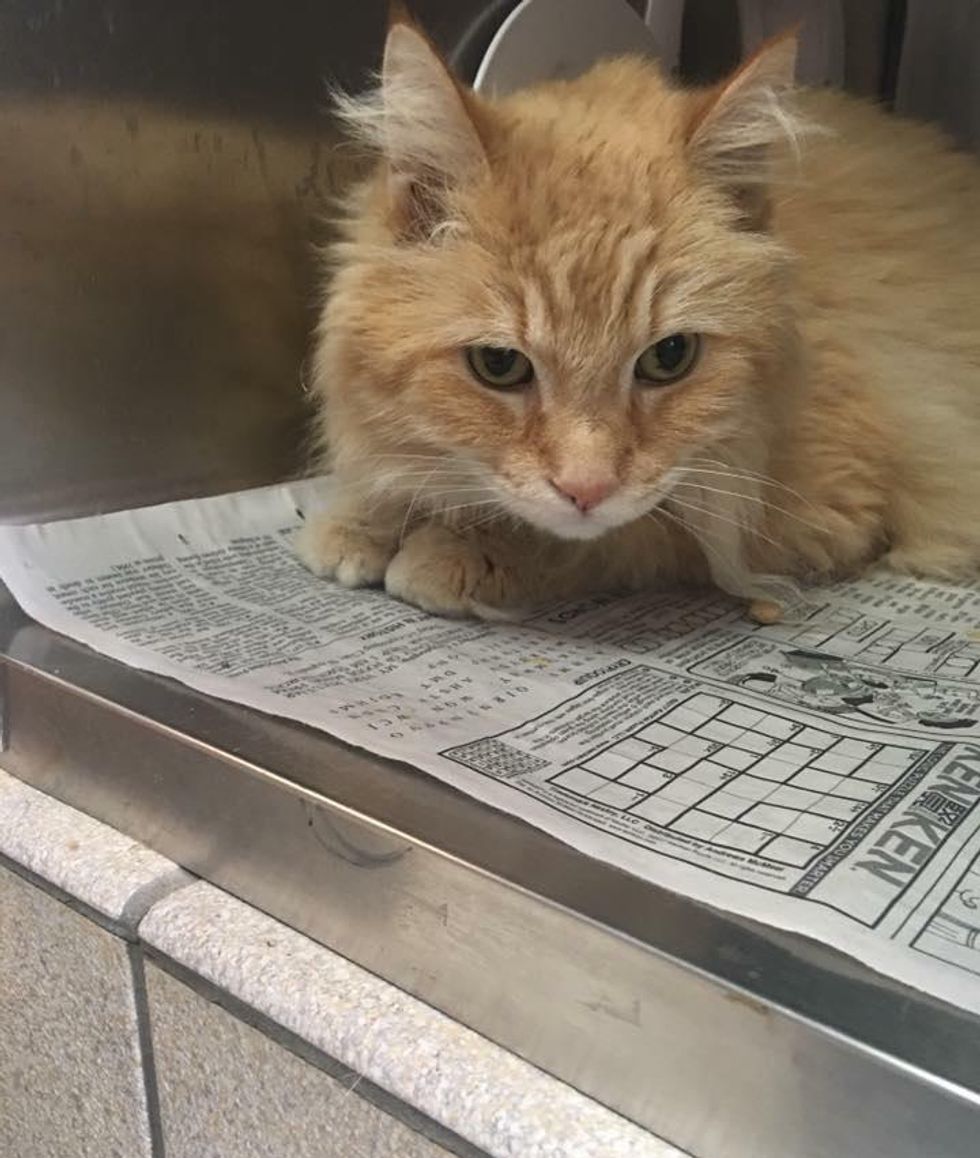 Itty Bitty Kitty Committee
This beautiful ginger boy was confused and lost after the only family member that he had known, passed away.
Buddy was taken to the Kanawha Charleston Humane Association. He was depressed, grieving and understandably upset. The kitty would growl and hiss when someone would approach him.
Knowing he didn't have much of a chance in a shelter environment, Itty Bitty Kitty Committee, a rescue group in Charleston, West Virginia, knew that they had to save him after they learned about his plight.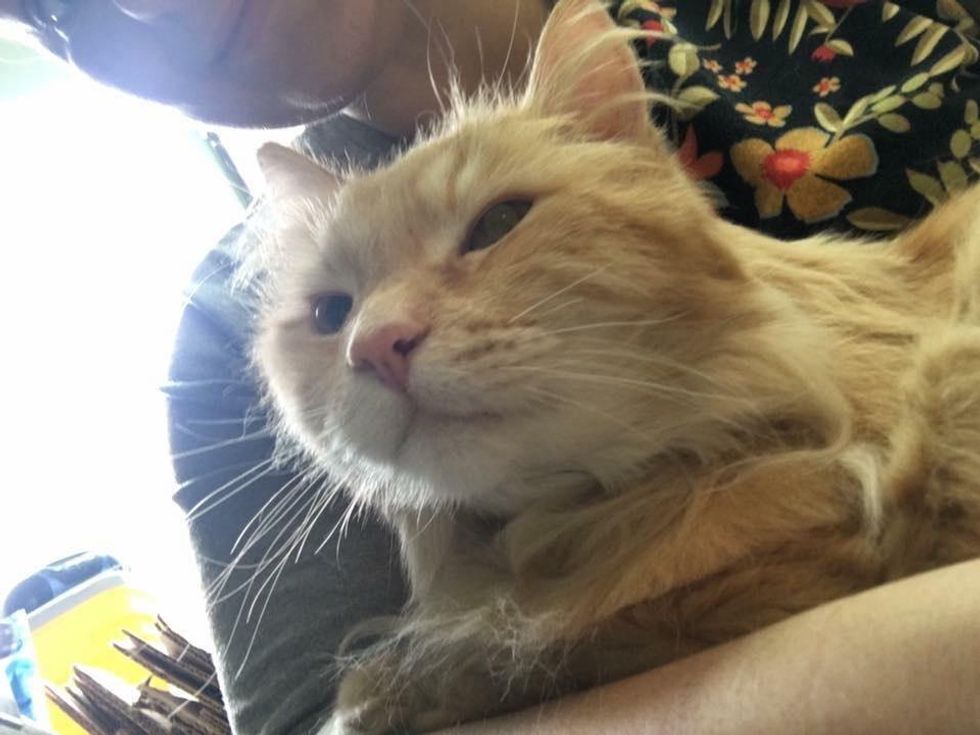 Itty Bitty Kitty Committee
"He was found laying with his deceased owner heartbroken," foster mom Lauren of Itty Bitty Kitty Committee said.
"I sat in the shelter floor and scratched his chin and then something amazing happened. I heard the faintest purr. That was a sign. I said, 'so you want to come home with me?' In time I think that he'll learn to trust me and realize that he can love again."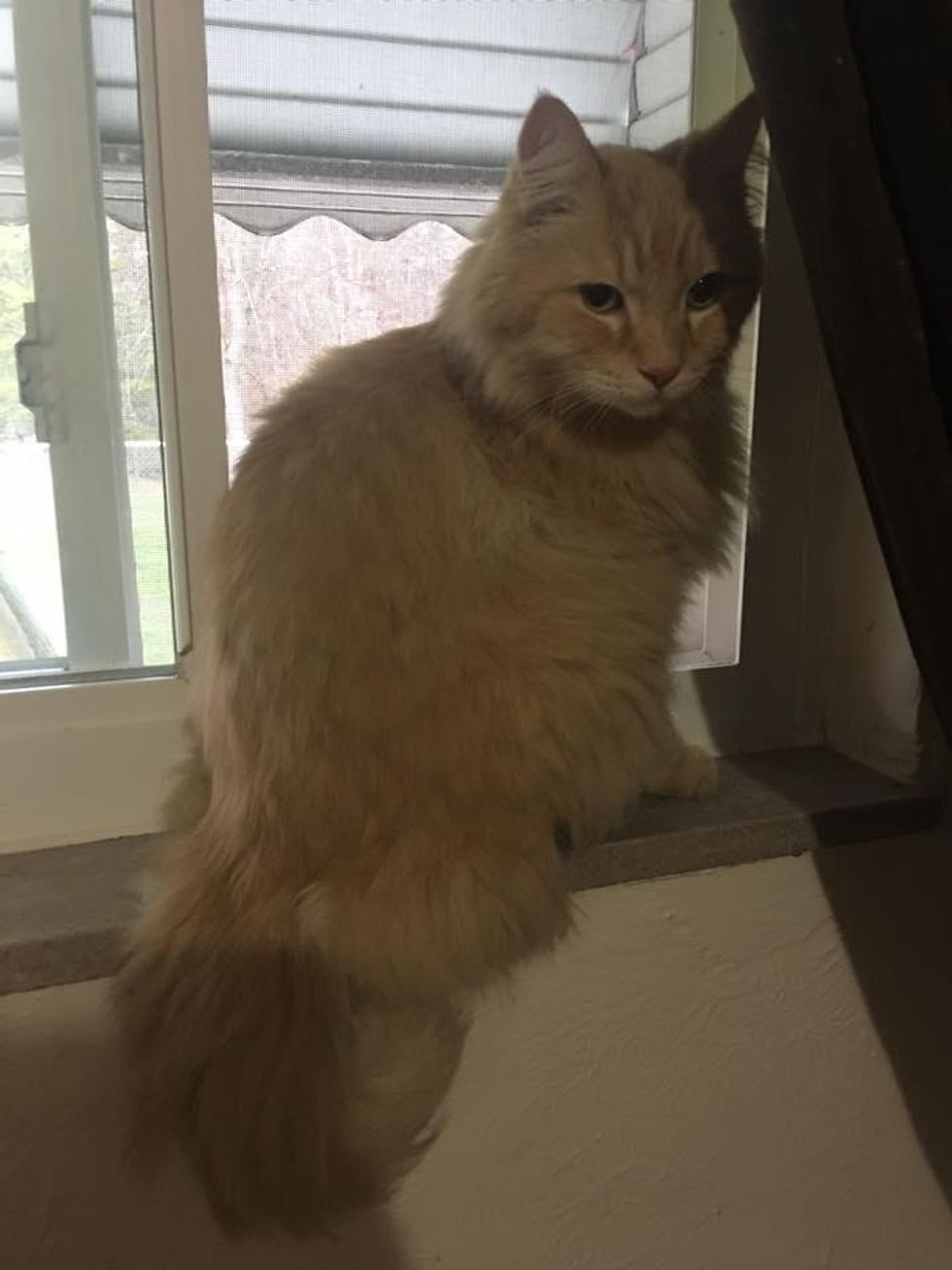 Itty Bitty Kitty Committee
The ginger kitty was a bit hesitant to accept love at first, but Lauren was determined to get him there no matter how long it would take.

For the first time since he departed from his owner, Buddy started to purr and love.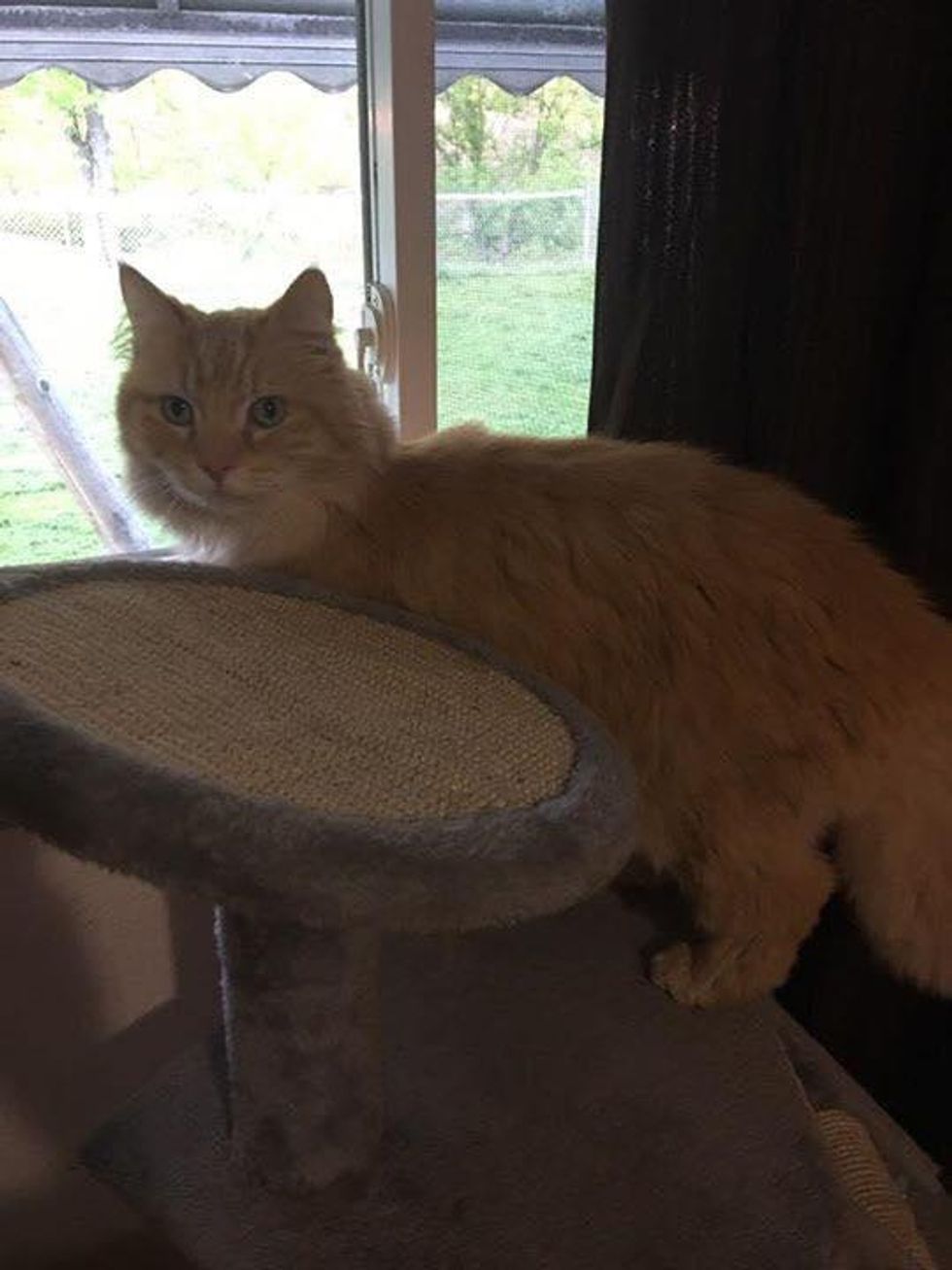 Itty Bitty Kitty Committee
"We all have our own way of grieving and dealing with loss in our lives. Cats are no different," Itty Bitty Kitty Committee (IBKC) said.

A month after the rescue, Buddy came out of his shell and blossomed.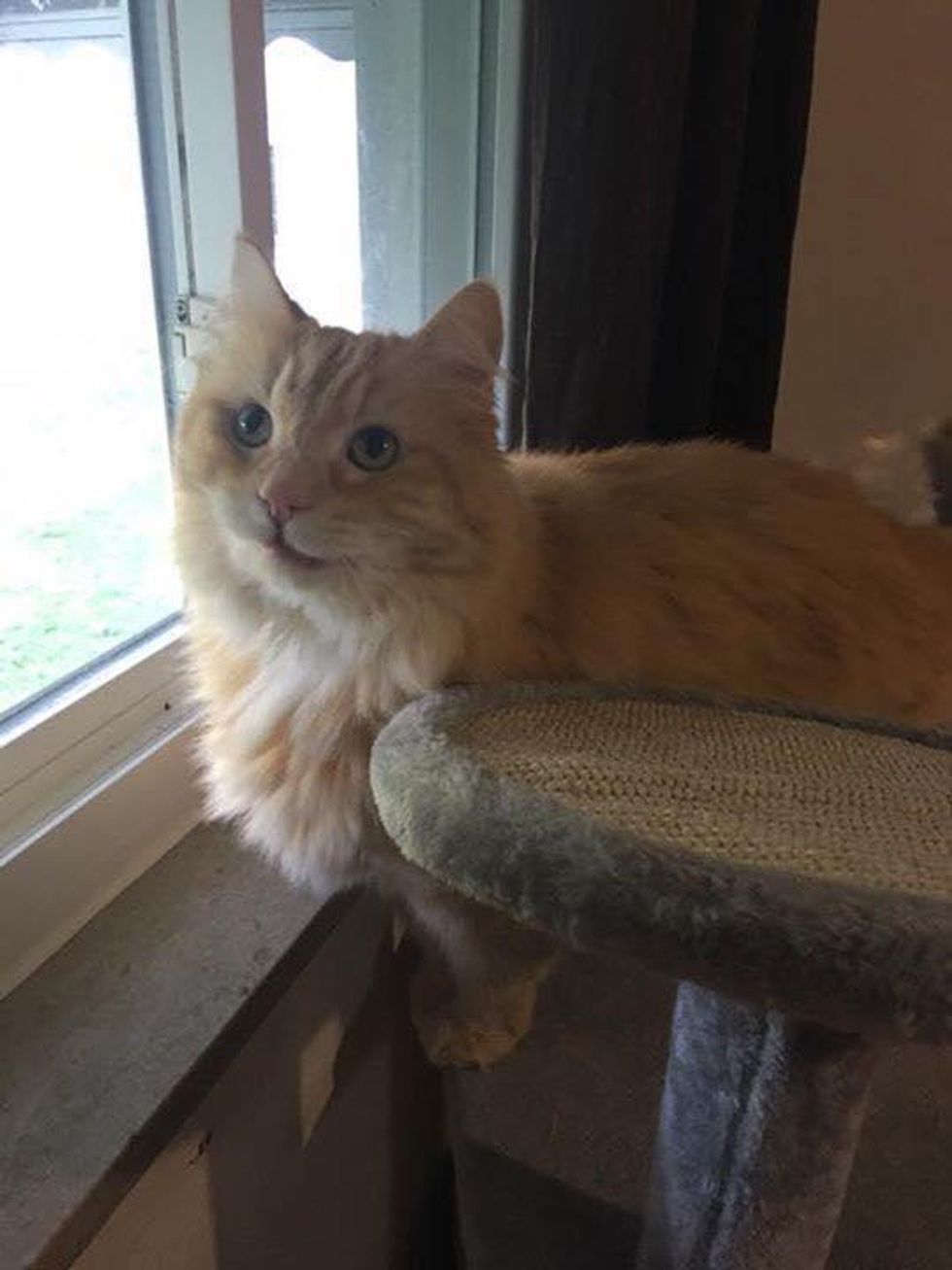 Itty Bitty Kitty Committee
"He no longer hisses and growls while he is being petted and loved. He is beginning to trust again and is realizing that he can love another human.

"Foster mom Lauren has shown Buddy kindness and love and has never lost hope or patience with him."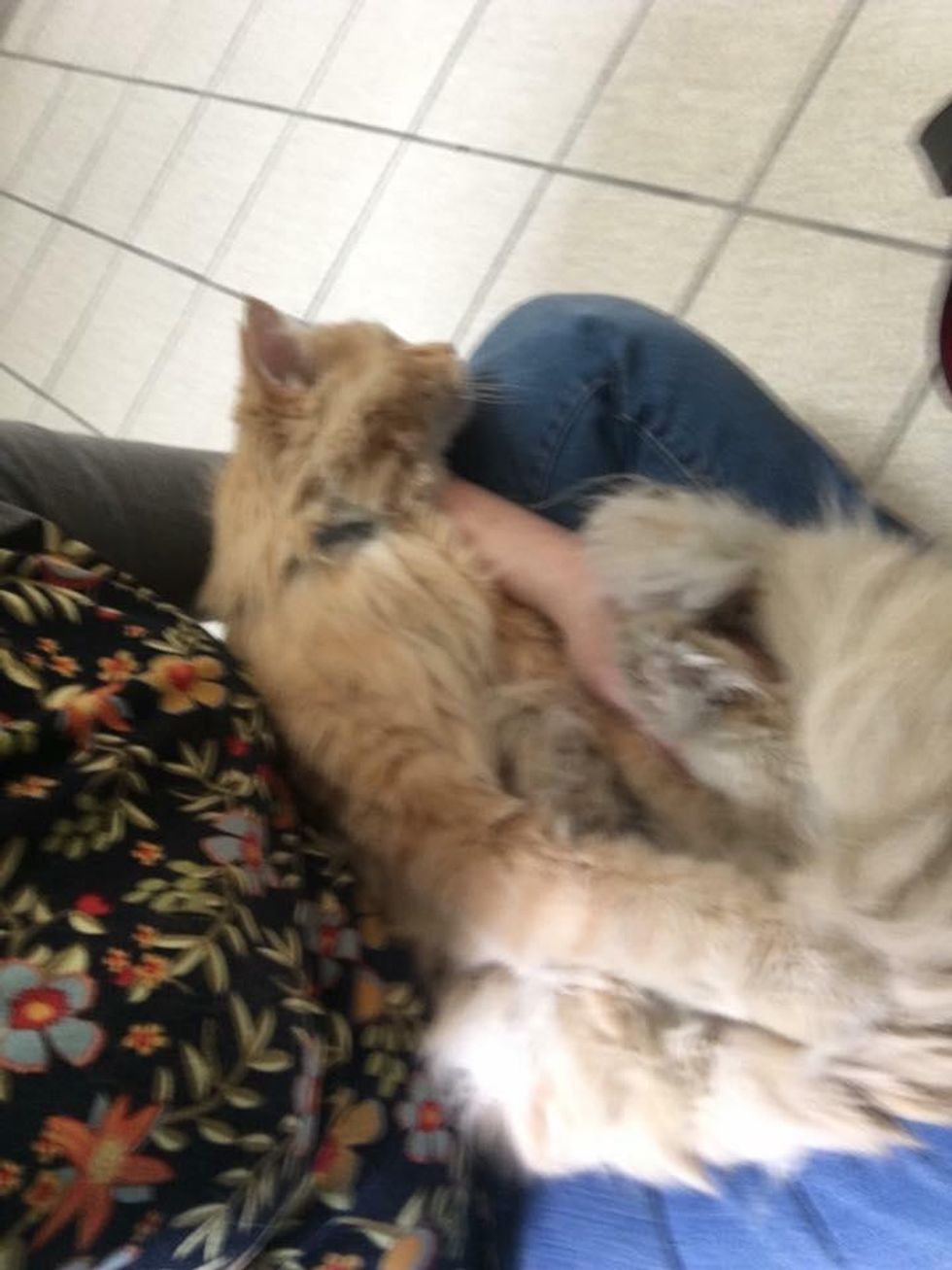 Itty Bitty Kitty Committee
A wonderful lady who first met Buddy at the shelter, came back for him.

"I was first introduced to Buddy at the KCHA when I got Boots (the cat), and he stole my heart! Buddy has had a very tough time but thanks to Itty Bitty Kitty Committee Rescue he was ready to come and live with me (on April 30), and I couldn't be more thrilled," Kim said.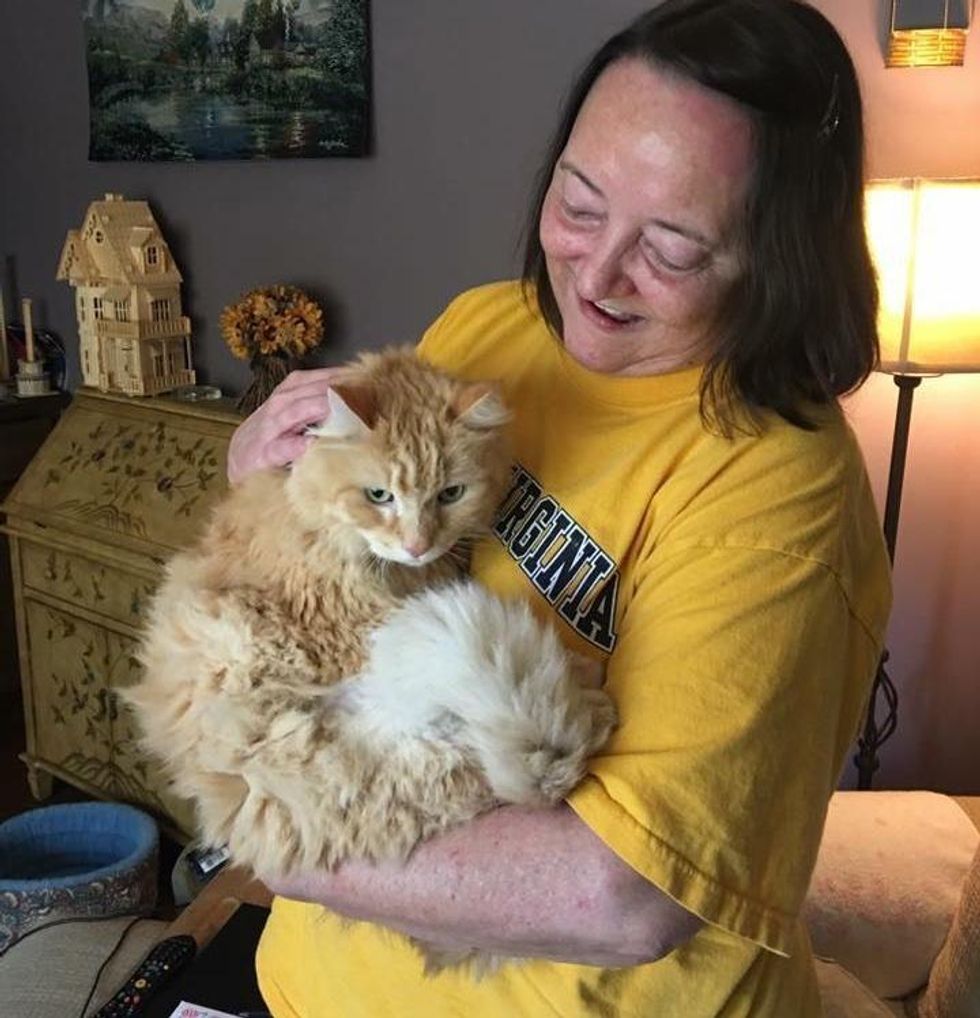 Itty Bitty Kitty Committee
"He has found love and he can once again trust and return the love… we know that their lives will be filled with purrs and happiness," IBKC said.
Buddy at his forever home, happy and loved!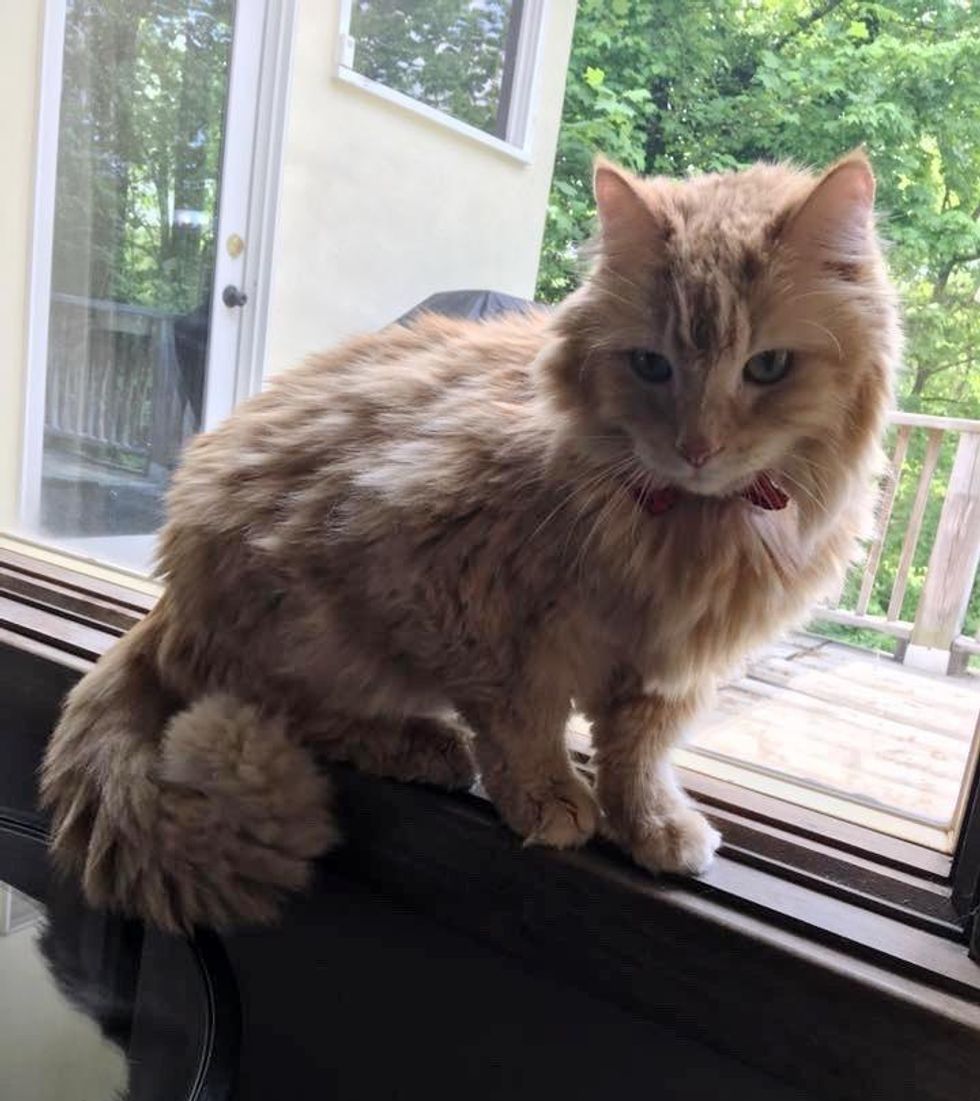 Itty Bitty Kitty Committee
Share this story with your friends. If you would like to support their rescue efforts, click here to see how you can help. Follow Itty Bitty Kitty Committee on Facebook.
Related story: Couple Mourning Their Cat Find a Note from a Stranger Whose Life was Touched by Their Cat…