A worker found these tiny kittens at his work place. The mother was nowhere to be found. He knew he couldn't just leave them behind.
Northeast animal shelter wrote:
"At about 1 pm on Friday Aug. 29, Stephen walked into our shelter with a dirty looking five-gallon bucket. He was at a work site in Peabody, MA and discovered 3 little balls of fur. There was no mother cat around and he knew he couldn't just leave them behind, unprotected, when he went home at the end of the day. He looked around for a box but could only come up with a dirty work bucket.
When Stephen arrived at Northeast Animal Shelter he knew the bucket wasn't the best thing to transport them in, and he was worried if he did the right thing. We assured him that he did exactly the right thing.
When we looked in the bucket, three little, hissing kittens were looking back at us. They were so cute. Once our clinic staff looked them over and cleaned them up, we got them settled in with some lunch. They were starving. We are guessing they are about 4 weeks old.
One of our adoption counselors, Carey, knew right away that she would foster these little cuties until they are big enough for adoption. Carey will make sure they learn what love is.
Stephen left with his work bucket to go back to work, having received lots of gratitude from our staff and volunteers for taking the time out of his day to make sure these babies would be safe, but…
About a half hour later, Stephen and his bucket came walking through our door. He found two more babies! We quickly reunited them with their siblings who were now resting with full bellies. These two dove right into the food bowls.
Stephen will keep an eye out for their mom each day he returns to work but today he saved five lives."
A kind man working at a job site made two trips to the shelter to bring 5 rescue kittens to safety.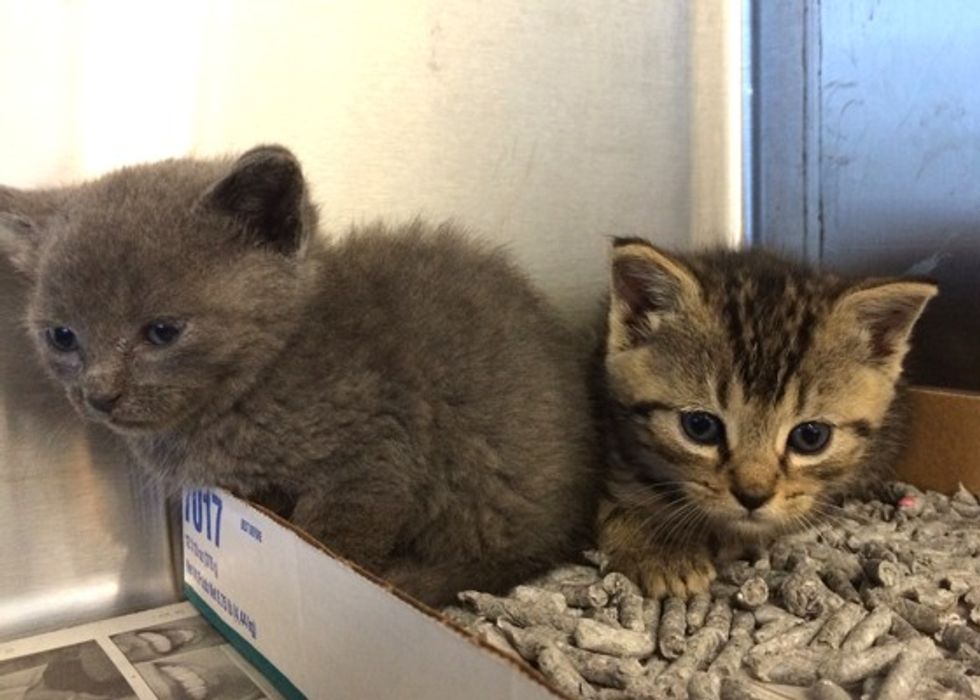 Watch the hungry kittens eating and getting their bellies filled (VIDEO):
Stephen who discovered the kittens transported three kittens to the shelter and later found another two, so he went back to the shelter. The kittens were reunited.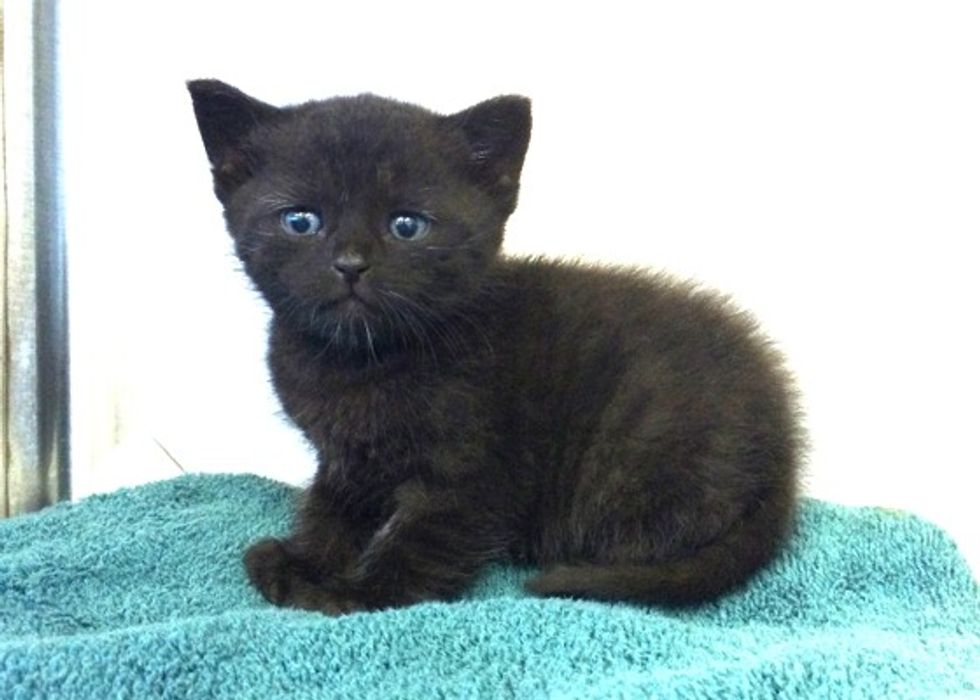 These adorable furballs are happy and safe now.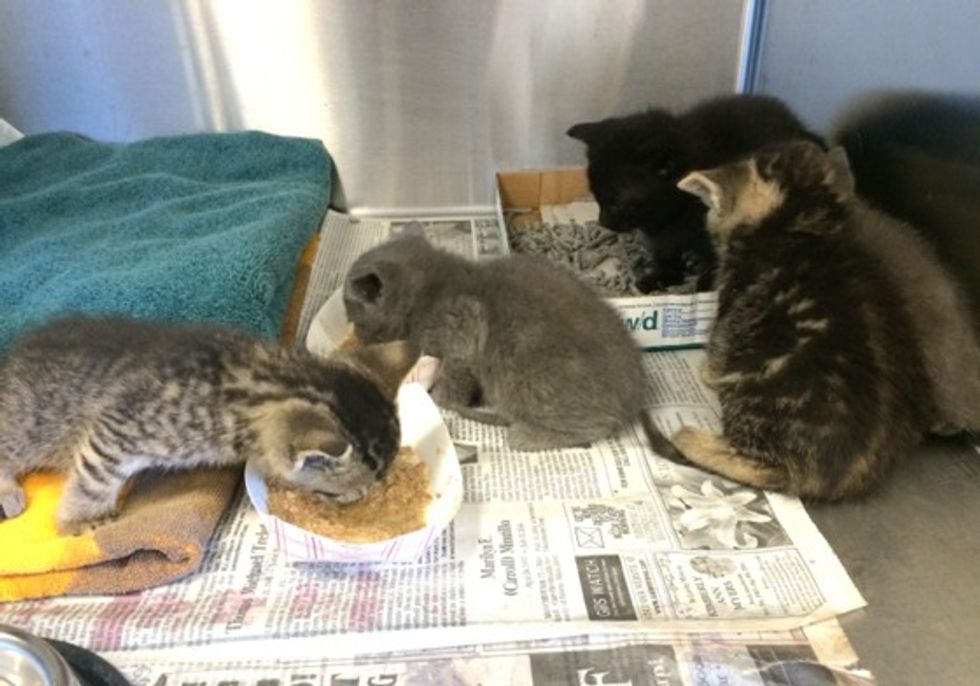 Photos by Northeast animal shelter. Follow them on Facebook.