A sanitation worker found a cat and her kittens inside an impounded car and rescued them just in time.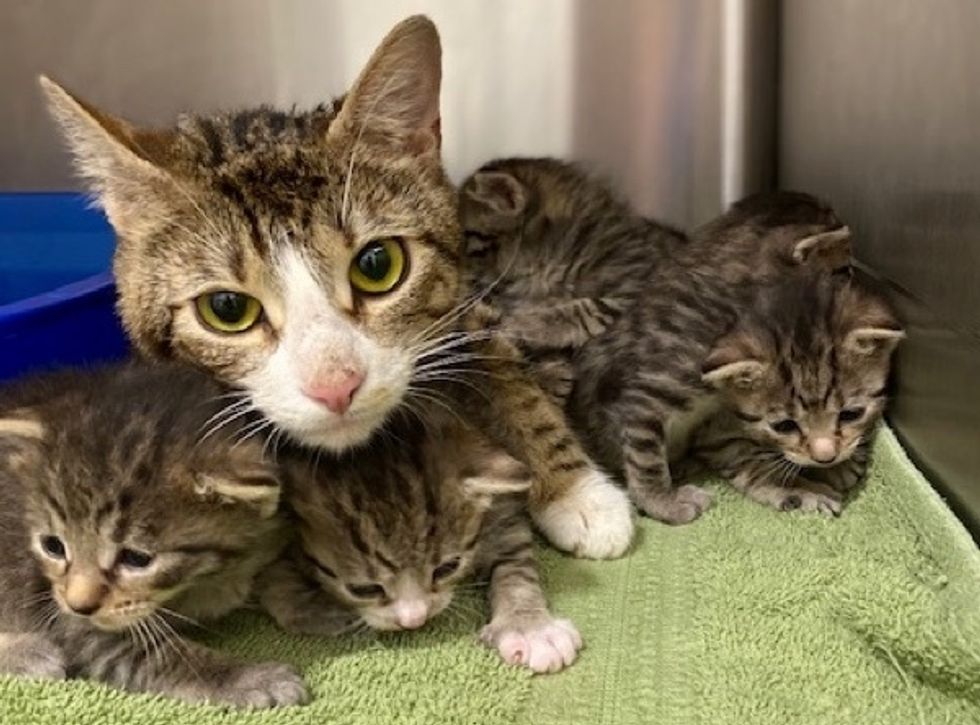 Little Wanderers
Little Wanderers NYC received a call about a mother cat and her six kittens found in an impounded car at a sanitation lot in East Harlem of New York City.

"Unbeknownst to the cats, they almost had a tragic fate before they were rescued," Lisa Winters of Little Wanderers told Love Meow.
Before the car was about to be towed, a sanitation worker discovered there was precious cargo in the vehicle — a cat mom was cuddling with her litter of kittens.
The mama had turned the back seat into a nest for them.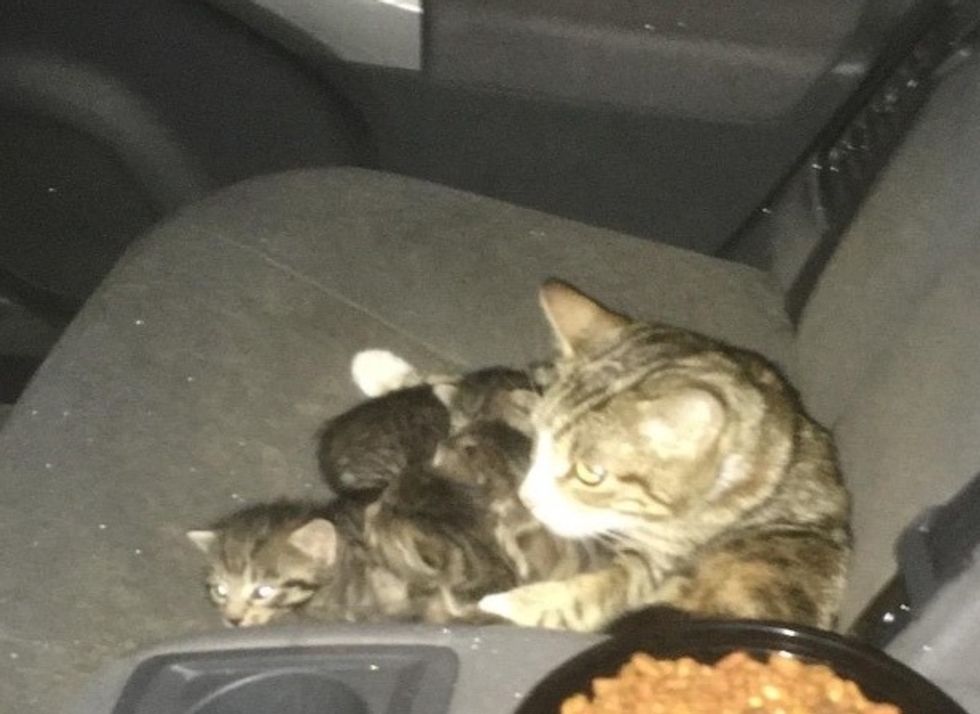 Little Wanderers
The worker convinced the NYC Marshall to wait on taking the car, and reached out to Little Wanderers for help.
"Talk about being saved in the nick of time!"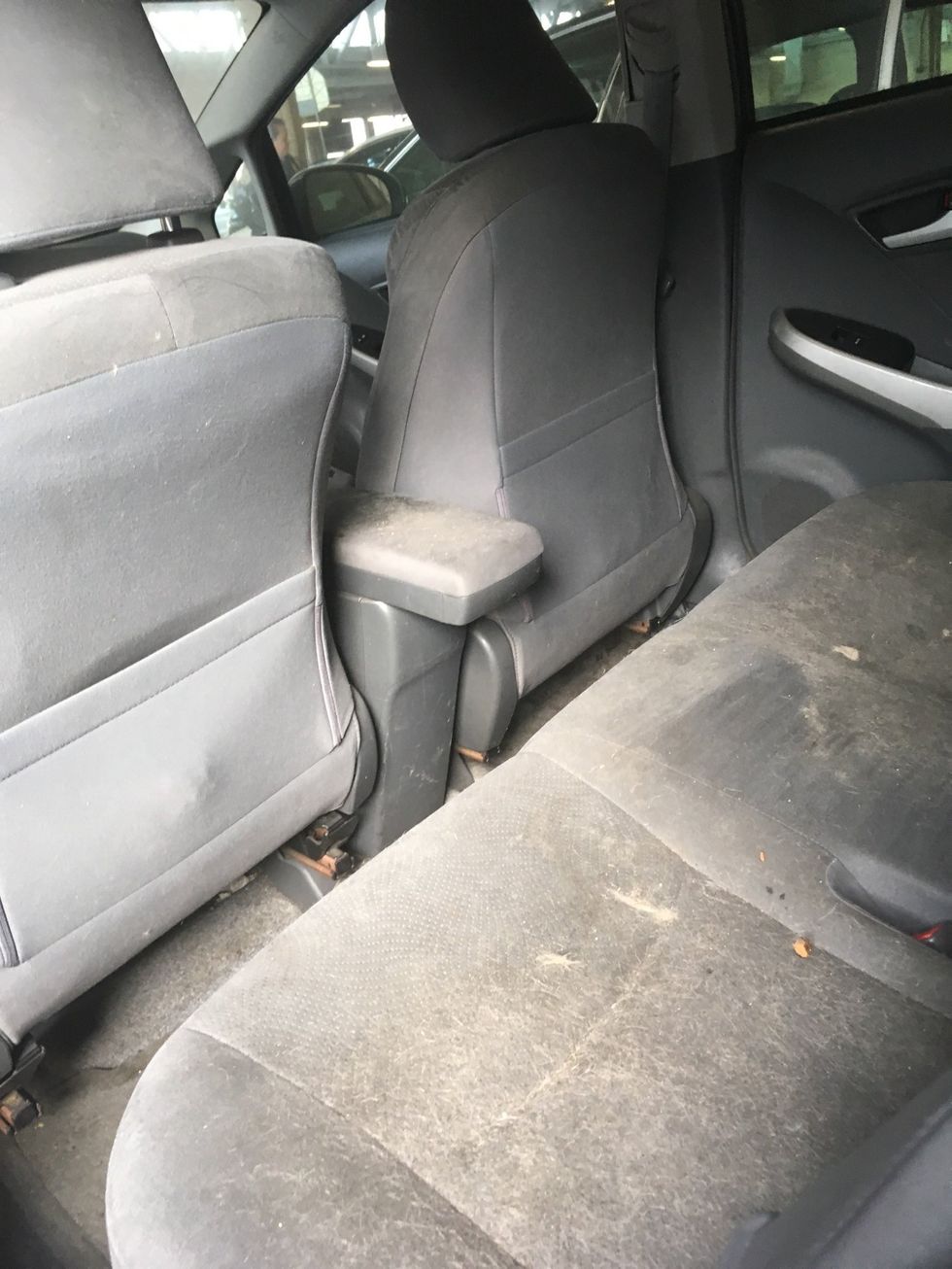 Little Wanderers
Ann Furey, a rescuer from Little Wanderers, drove a long way early next morning to the location and rescued the entire family.
After getting a clean bill of health, the cat mama and her tabby babies were off to their foster home.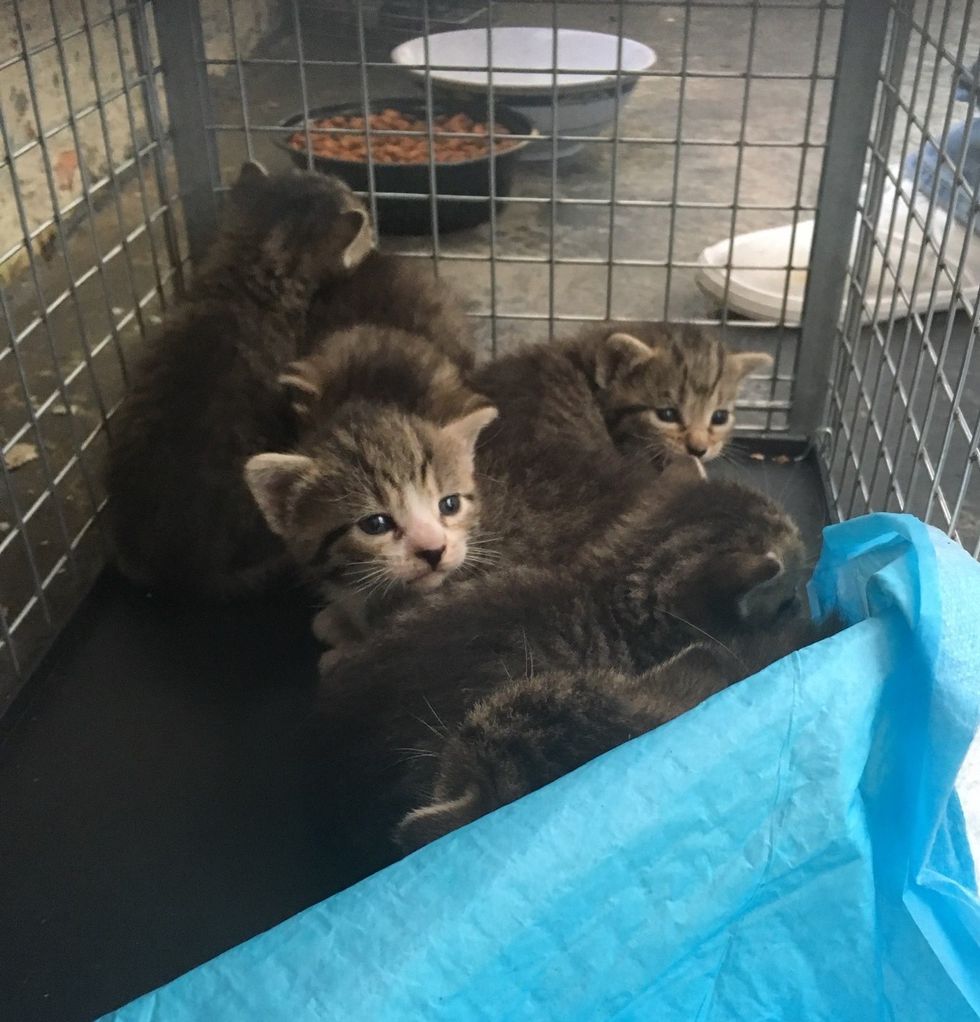 Little Wanderers
"Mama LaBelle and her six kittens are safe in a wonderful foster home far away from the back seat of an impounded car where they were born."

Staci, a foster volunteer, set up a quiet, comfortable room for the sweet family. The loving cat mom is constantly feeding her hungry little kittens, tending to their every need.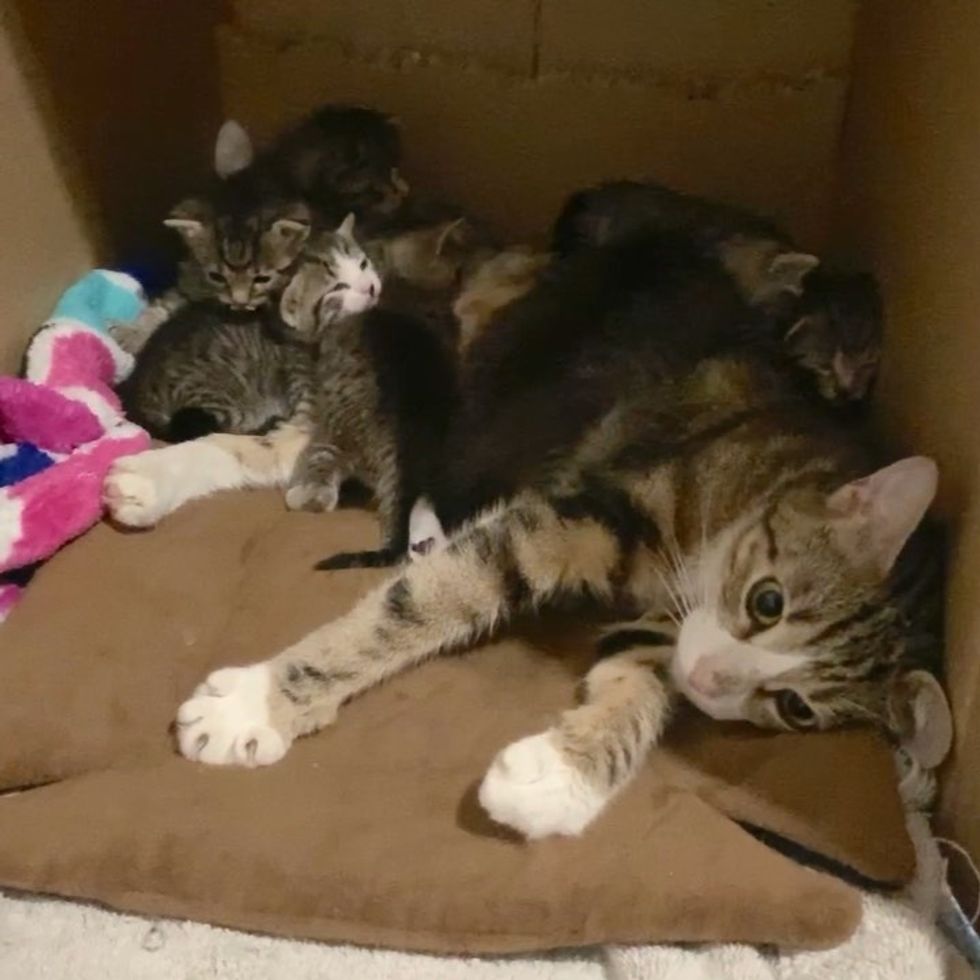 Little Wanderers
"Momma LaBelle and the kittens are settling in beautifully," Staci shared with Love Meow. "They are healthy and the babies are approximately three weeks old — four boys and two girls."

Watch this adorable little family in this video:
Cat mom and her kittenswww.youtube.com
The cat mama is so happy to have a roof of their heads and kind people to help raise her kittens.
She purrs blissfully in her nest, stretching her paws while feeding her very demanding kittens.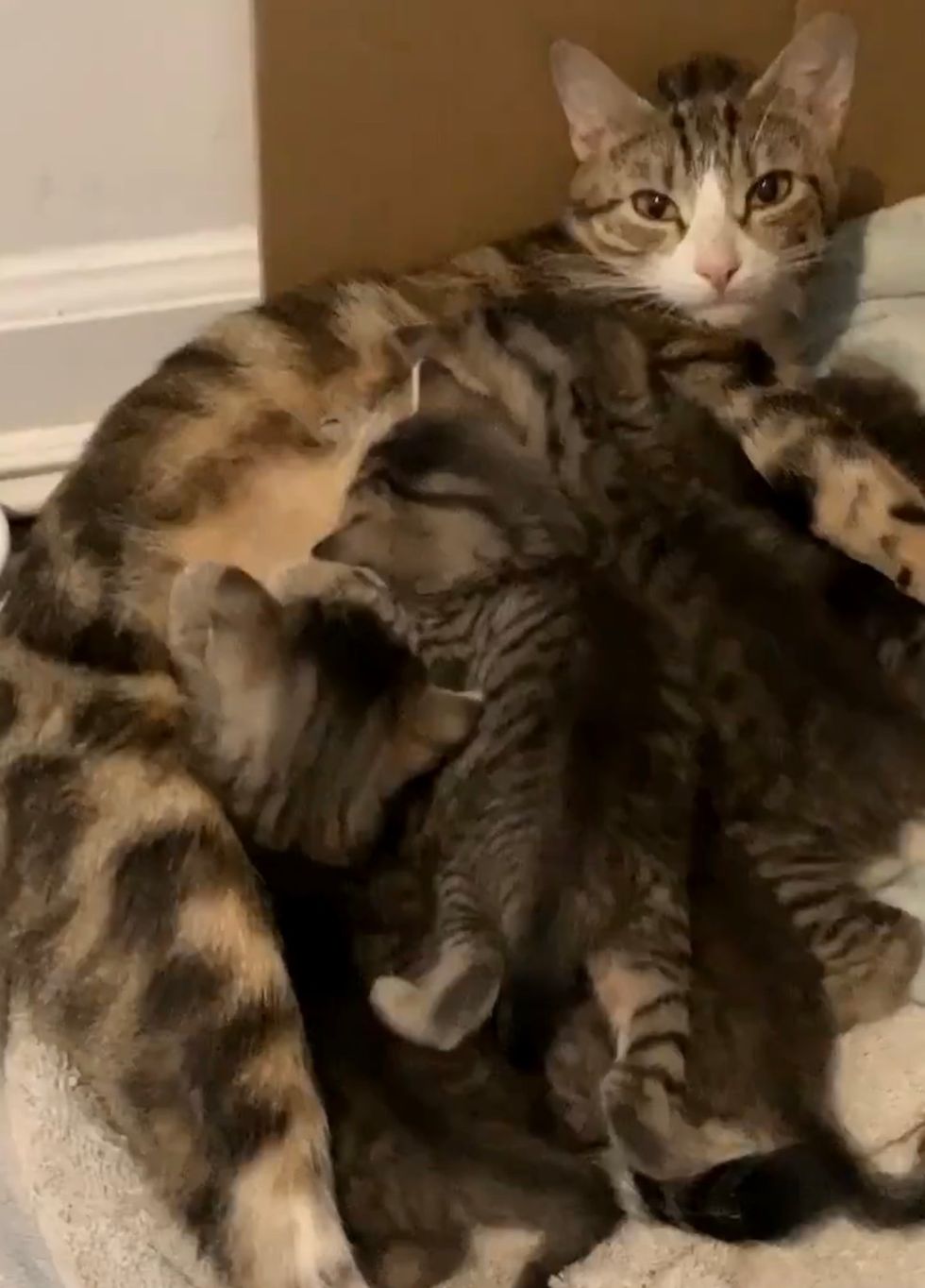 Little Wanderers
"Fostering is critical for Little Wanderers. We need homes to place rescued cats from the street as it helps reduce overcrowding in shelters and opens up space for another animal to be saved.

"It also helps prepare animals for adoption by giving them a chance to live in a home where they can fully express their personality, work to overcome fears, or recover from trauma. Fosters are family until they get adopted!"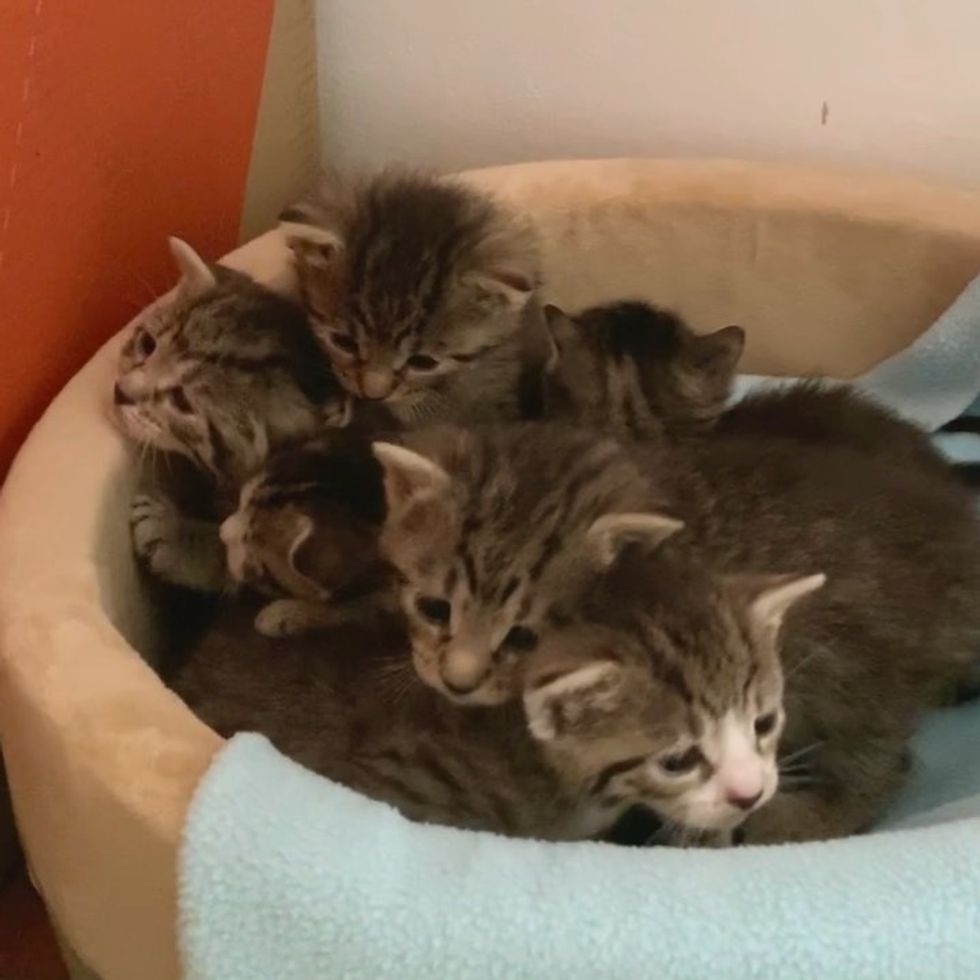 Little Wanderers
With help from the sanitation workers, rescuers and volunteers, the little family of seven is thriving!

"Little Wanderers is on the streets day and night rescuing the neediest cats in the toughest neighborhoods," Lisa said.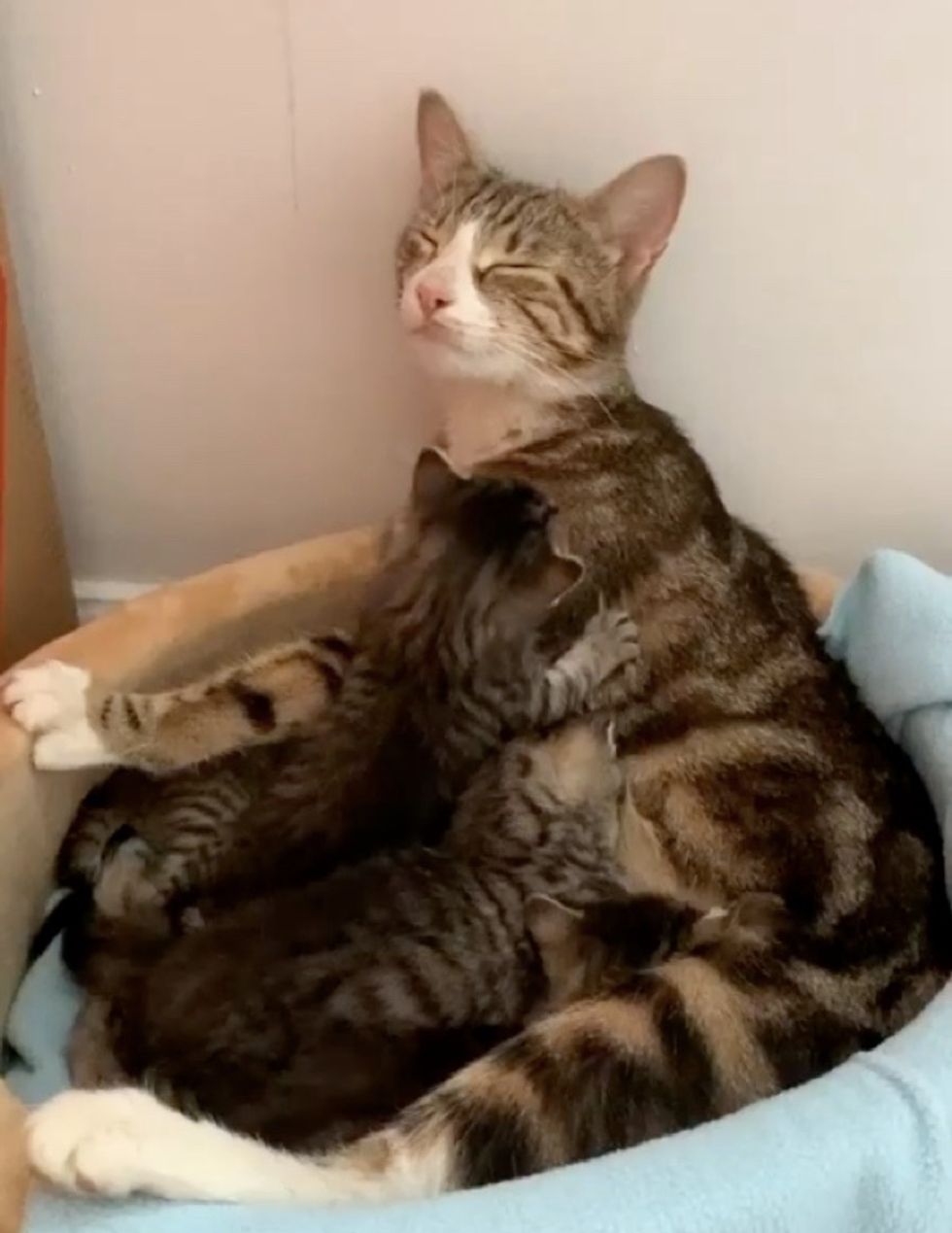 Little Wanderers
Share this story with your friends. Follow updates on the little family on Instagram. Follow Little Wanderers on Facebook and Instagram. If you would like to support their rescue efforts, click here to see how you can help.

Related story: Kitten Born 4 Days After Others, Never Leaves Cat Mother's Side