For the first time in the 168 years of history of the Berlin zoo, they welcomed their first Rusty-Spotted Cats, the world's smallest wild cats, weighing merely 2.0 to 3.5 lbs (0.9 to 1.6 kg) as adults according to zooborns.
The two little Rusty-Spotted kittens were born on August 5 and have been nursing in their den until recently where they just started exploring around. "At birth, kittens typically weigh just 2.0 - 2.7 ounces (60-77 g)." The rusty-spotted cat rivals the black-footed cat as the world's smallest wild cat.
Rusty-Spotted cats originated from Sri Lanka and India. Their species are threatened by habitat loss due to the conversion of wild lands to farms.
"LIttle is known about these secretive cats, and few zoos display this species, making these two kittens especially important for the captive population," reported Zooborns.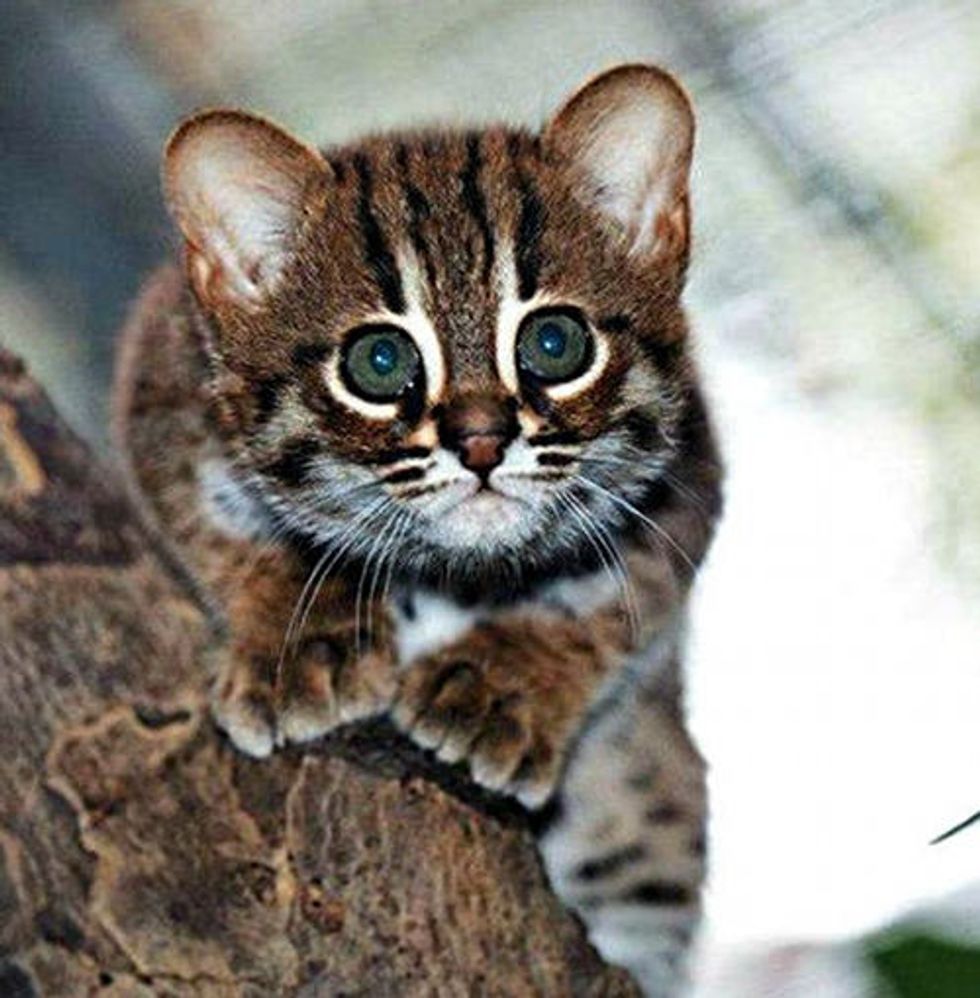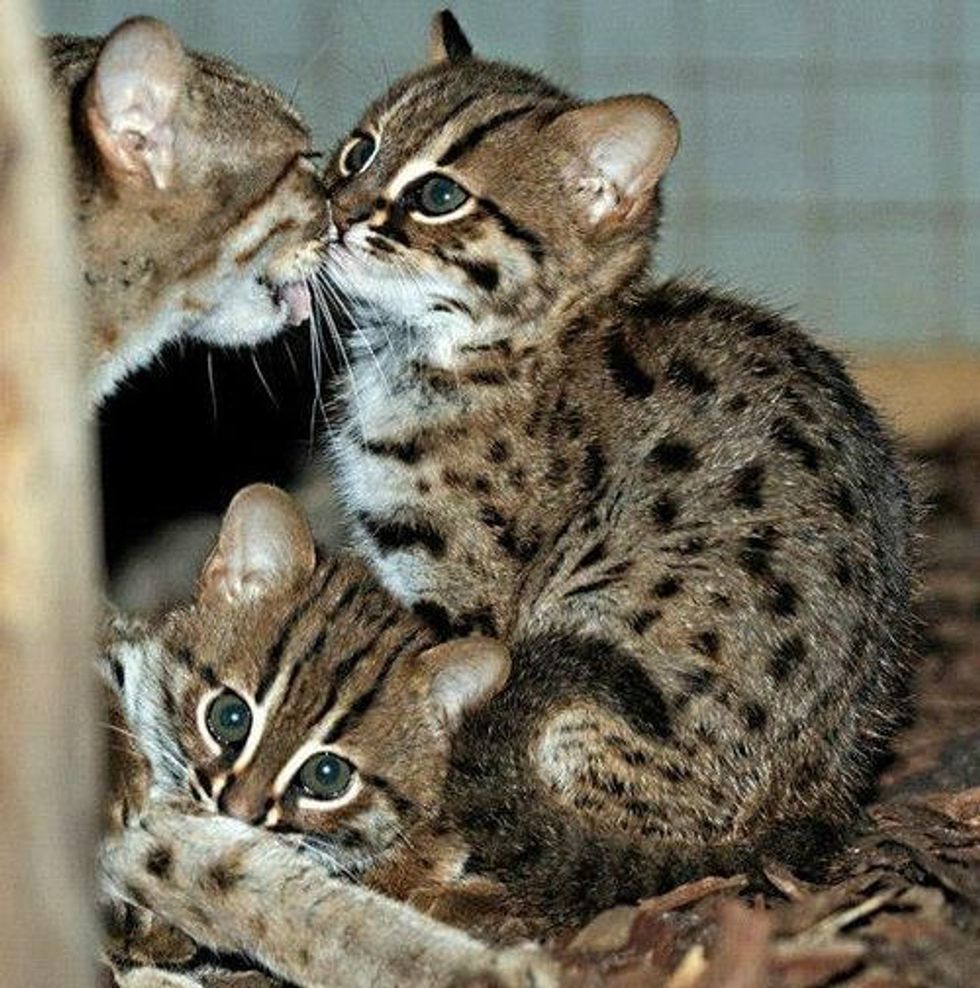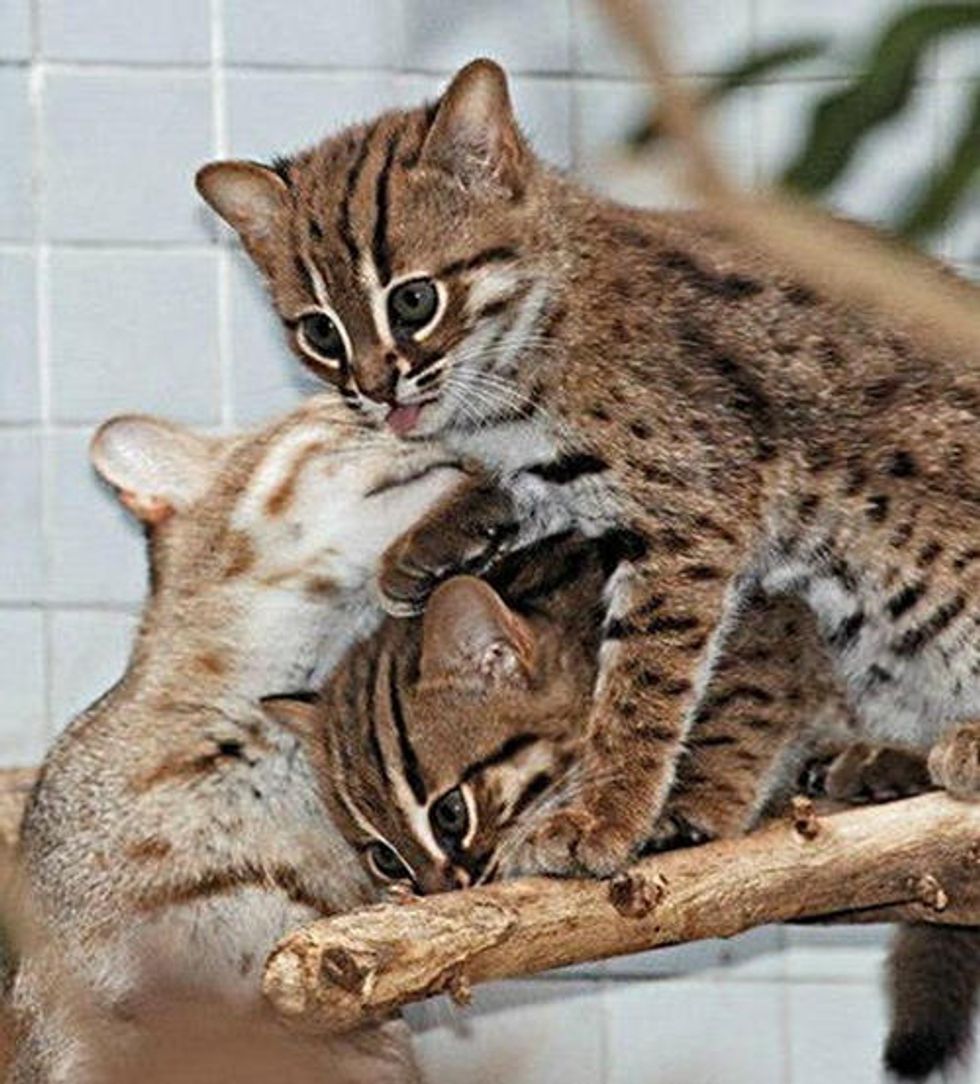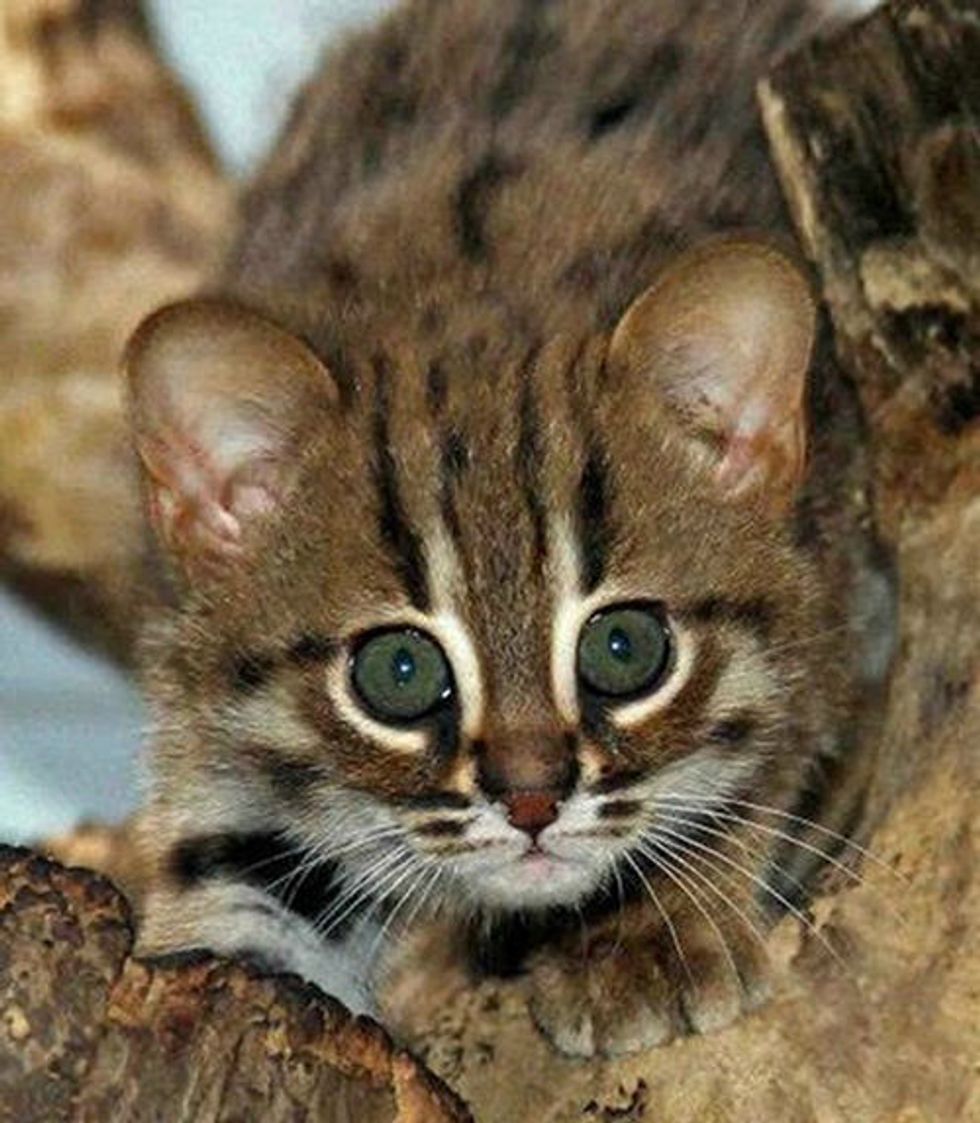 Source: Zooborns.