Fluffy Cat Family Portrait Photos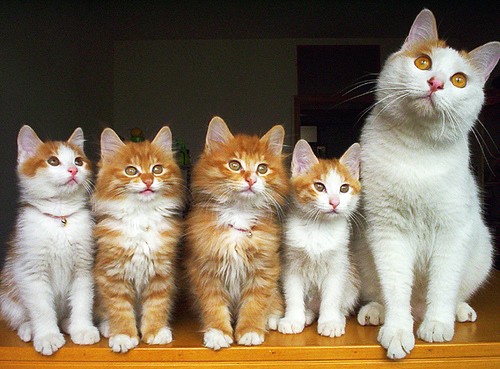 This fluffy family was adopted by Vera, an animal rescuer. The father is a short haired white and ginger cat with a pair of gorgeous yellow marble like eyes. The mother is a long haired tabby cat, wearing a layer of beautiful and colorful coat. The two had a litter of kittens. Some resemble the mother, others look exactly like the father.
Photos courtesy of ©Vera (flickr: veraecho).