A 12+ year old ginger cat came to PurrEver Ranch Cat Sanctuary one day, and "This ginger gentleman found me as I was sweeping our front steps Sat. He is road weary. Paws are blackened from being on the streets, thin but exceptionally sweet," said Rita Wood, founder of PurrEver Ranch, cat sanctuary for senior, special needs cats.
"Finally setting in but has been hungry for so long that he gets nervous when he hears food and have to give him small portions because he wants to fill his mouth. Still, bless his heart," she added on Facebook.
They named him Curtis and took him to the vet for microchip, getting tested and vaccinated. He was tested FIV+ and at least 12 years old. "We do not believe this is a death sentence. He is isolated until he is neutered but is so mild mannered. We do not worry about fights with other cats," Wood wrote. Curtis will live at PurrEver Ranch unless they can find someone that is open to adopting FIV+ cats.
Today Curtis is happy in his soft blankies. "Going to the vet really worked up his appetite. He is quickly gaining weight as his ribs no longer stick out. He was so very hungry when he appeared on our doorsteps. Right now he is making biscuits getting ready for a nap then yummy wet food for all," reported PurrEver Ranch.
Curtis the senior stray cat came to PurrEver Ranch cat sanctuary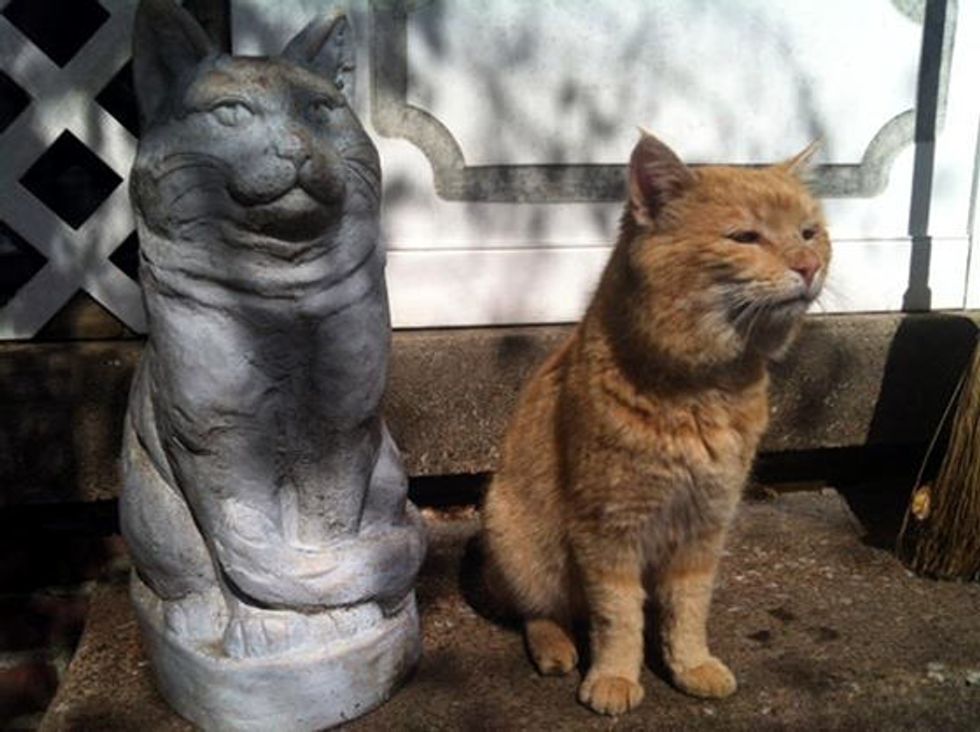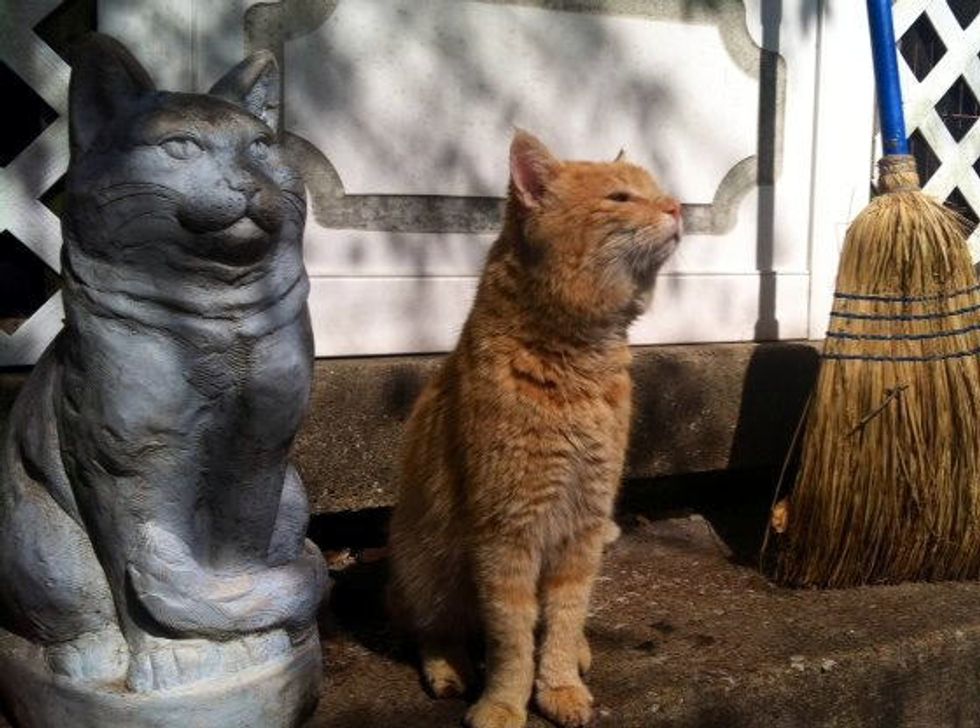 They rescued him and brought him to the vet. He was tested FIV+.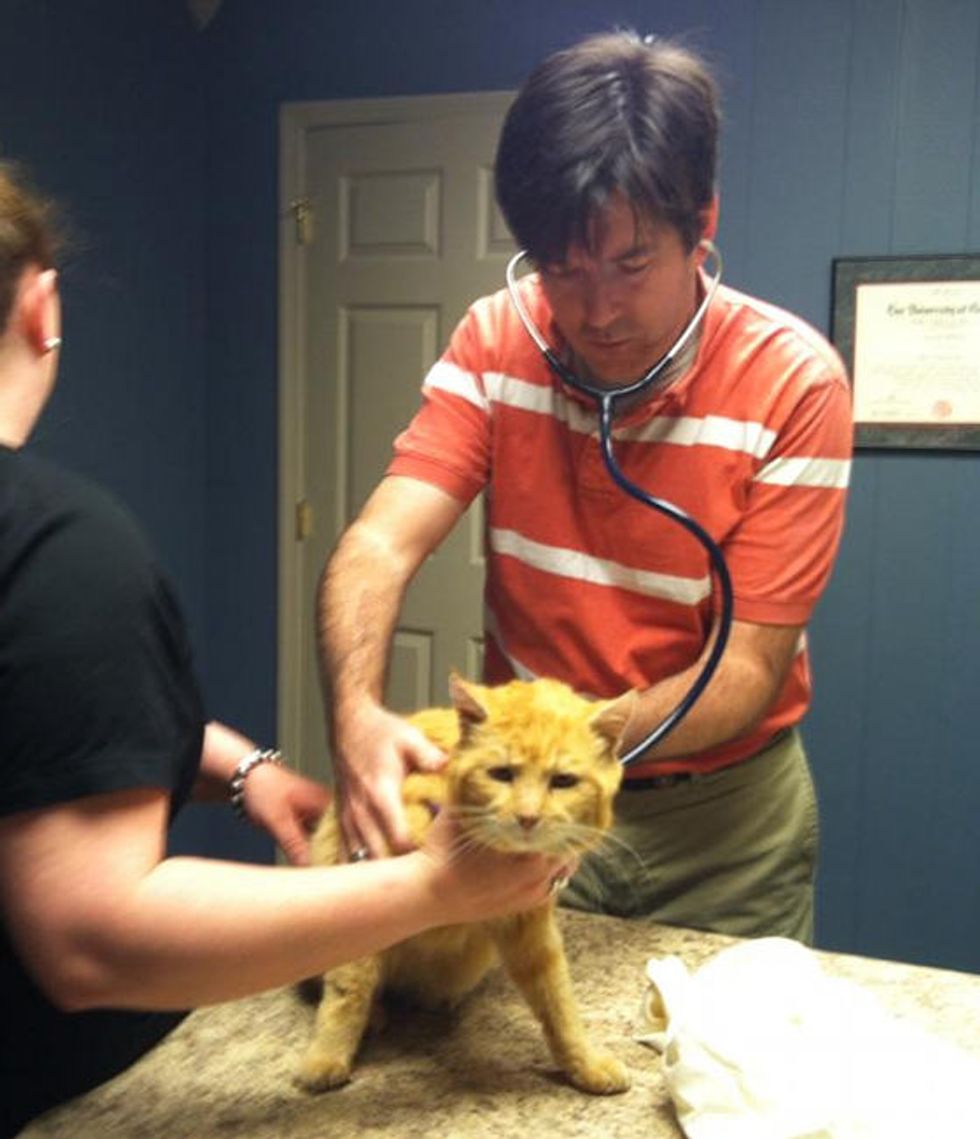 But that is ok. He is very loved, has lots of food to eat and a place to call home.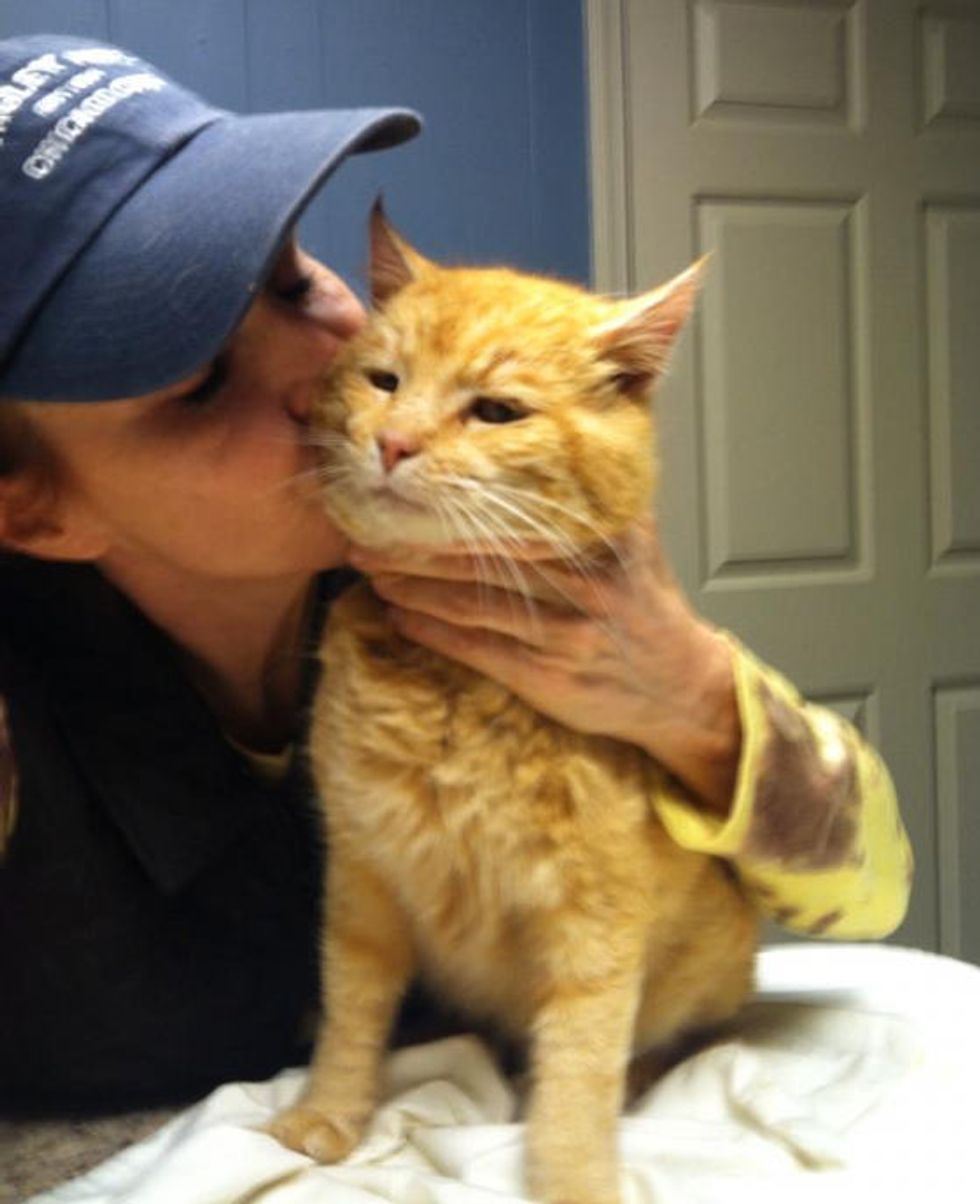 Photos courtesy of PurrEver Ranch (like them on Facebook).