At 18 years old, rescue cat Pumpkin is thankful that now he has a forever loving home.
Karyn Poplin of Kitty Adventure Rescue League wrote: "This is Pumpkin. Pumpkin somehow found himself at a shelter after his elderly owners passed away. We saved him (with the help of two amazing friends), because he deserves it. A warm bed, all the food he can eat, and all the cuddles and love he can stand. Welcome, Pumpkin. We already love you!"
When the surviving family dropped off the ginger cat at the shelter, they didn't leave a name. "So Pumpkin is the name the staff gave him. It fits." They weren't able to keep Pumpkin due to over capacity and that's when Kitty Adventure Rescue League came in to get him out and move him into a new permanent home.
Despite his old age and health concerns, they were determined to give Pumpkin a loving home that he so deserves. "We hope for the best and love them for the time they have left."
"He has only lived with us for about 4 days now, but there has been some major improvements. At the shelter, while waiting to be transported, he had to be given fluids because he had refused to eat. Once we got him home and gave him a can of food, he started eating on his own and hasn't needed any extra help. We think a change in environment has certainly perked up his overall health.
He spends most of his time sleeping on our bed and begging for food," they added. "We save seniors as often as we can, and we're very happy to have him!"
First meal at his new home! Pumpkin approves!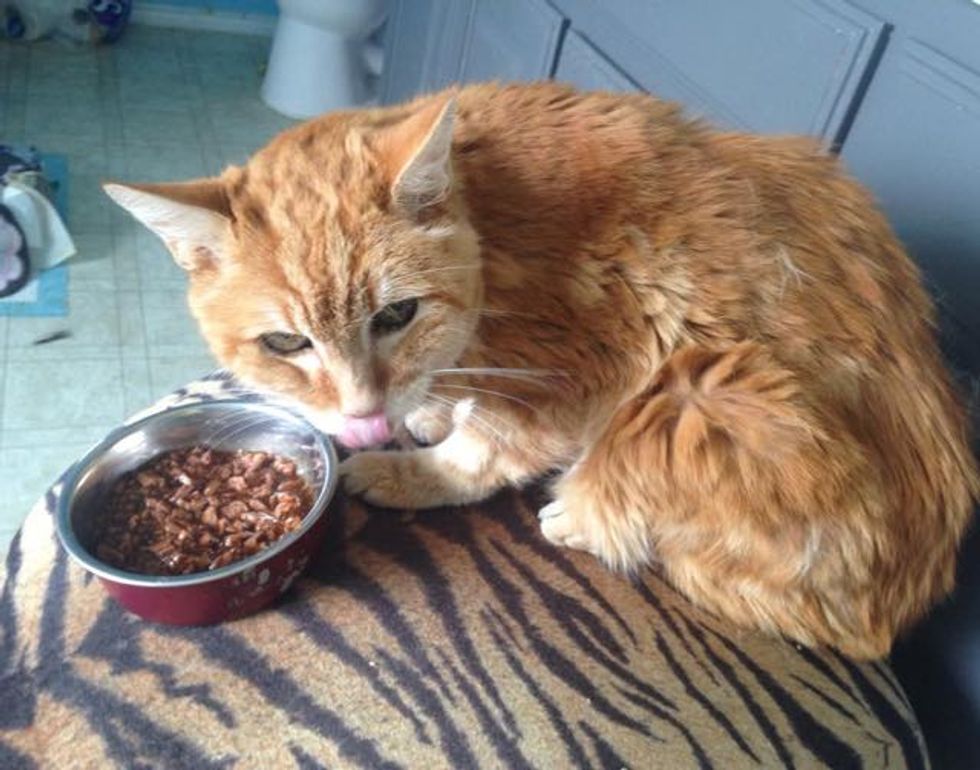 A little brushing makes Pumpkin a very happy and purr-y kitty.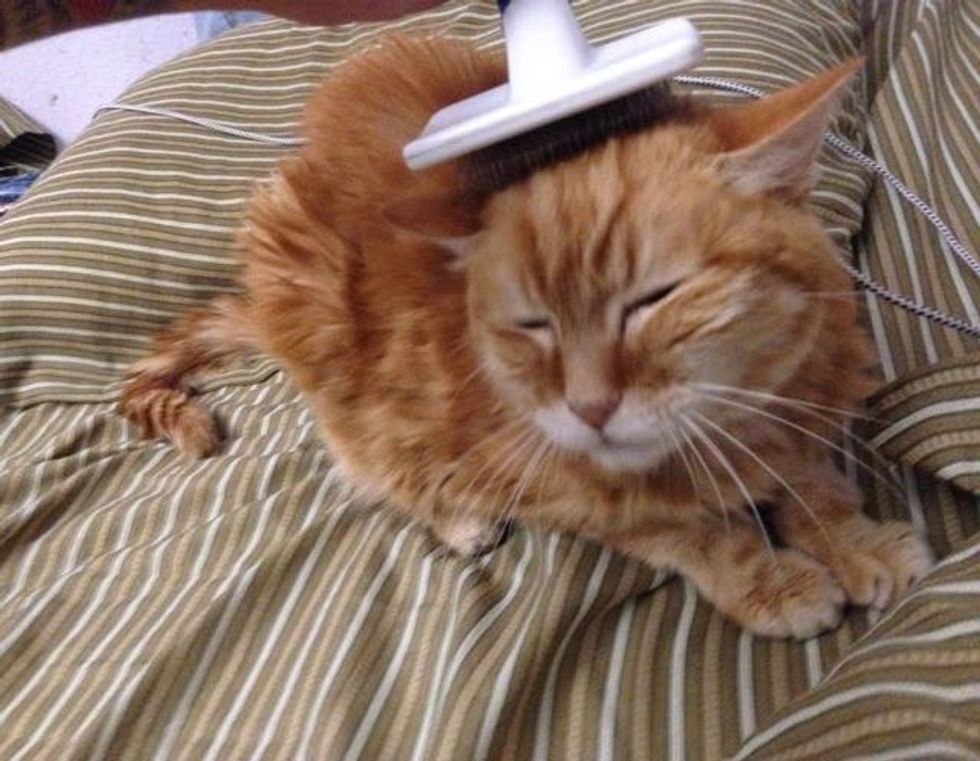 "This shall be my bed now, but I will share!"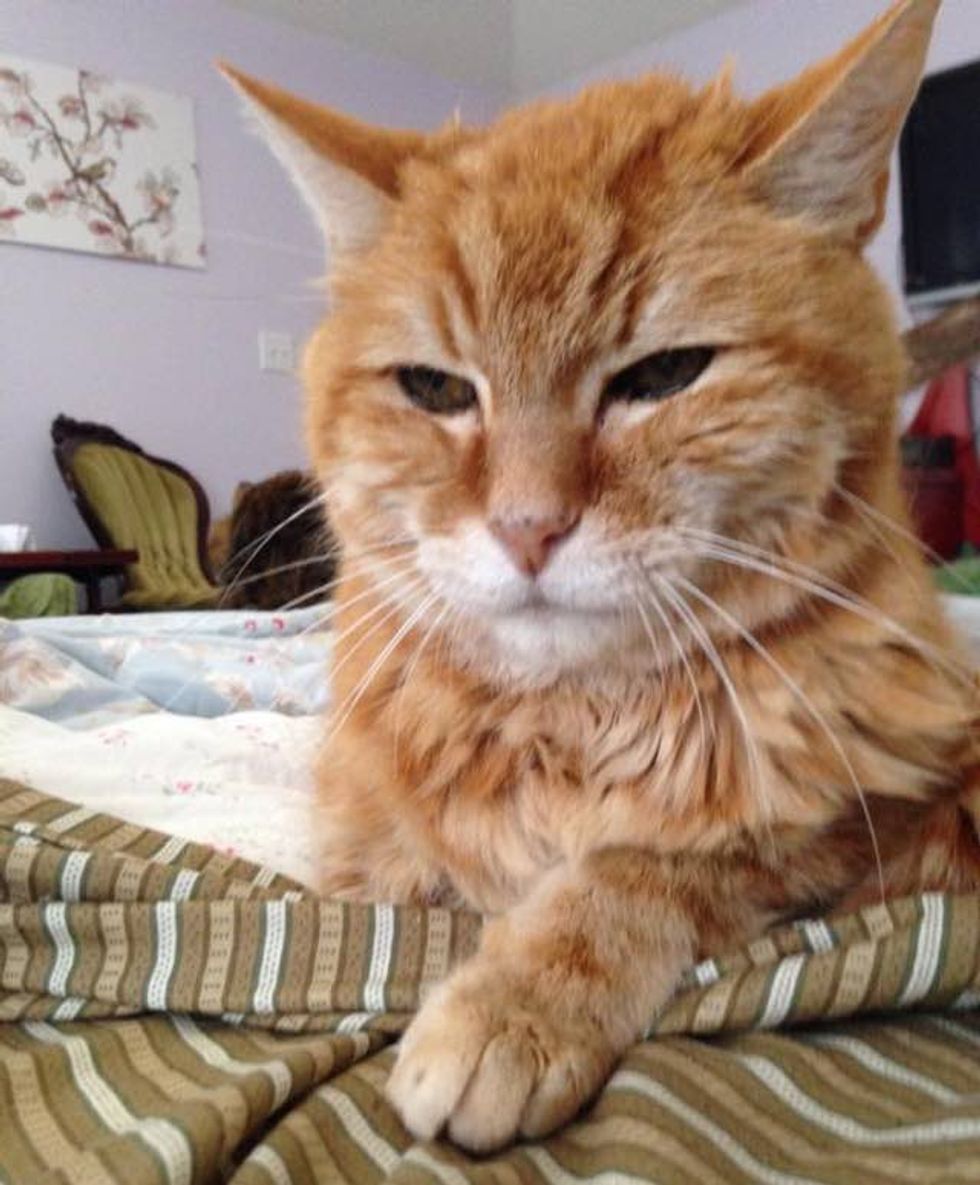 A loving home makes all the difference!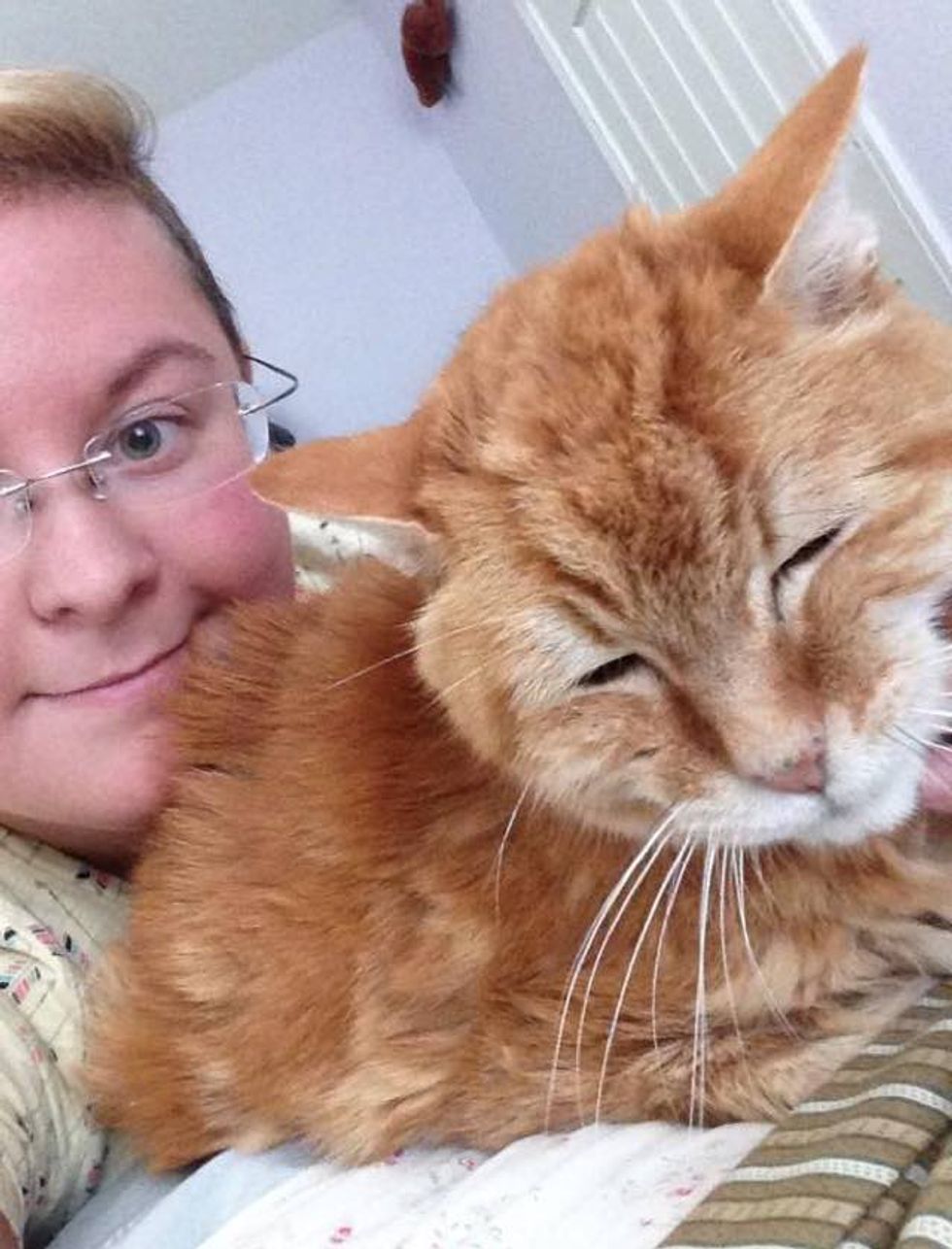 Share this story and adopt a senior cat!